Going into Bandar Sunway, you will see a mixture of car workshops and cafes. Unfortunately, we do not have a list of the best car workshops but we do have a list of 8 Best Cafes To Eat In Bandar Sunway! We have a mixture of everything from Mexican cuisine, to really good molten cakes. Scroll on!
8 Best Cafes To Eat In Bandar Sunway
1. Thyme Out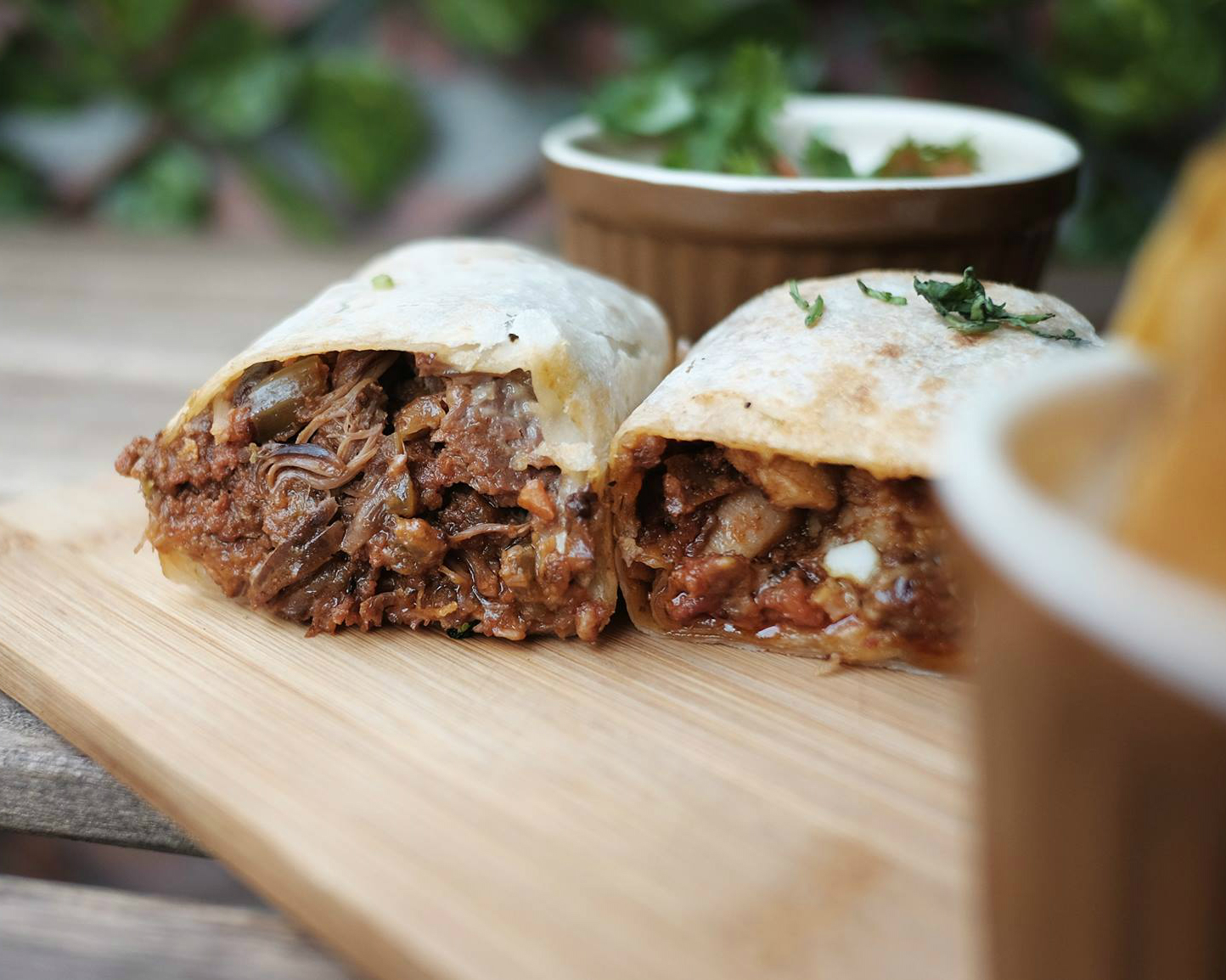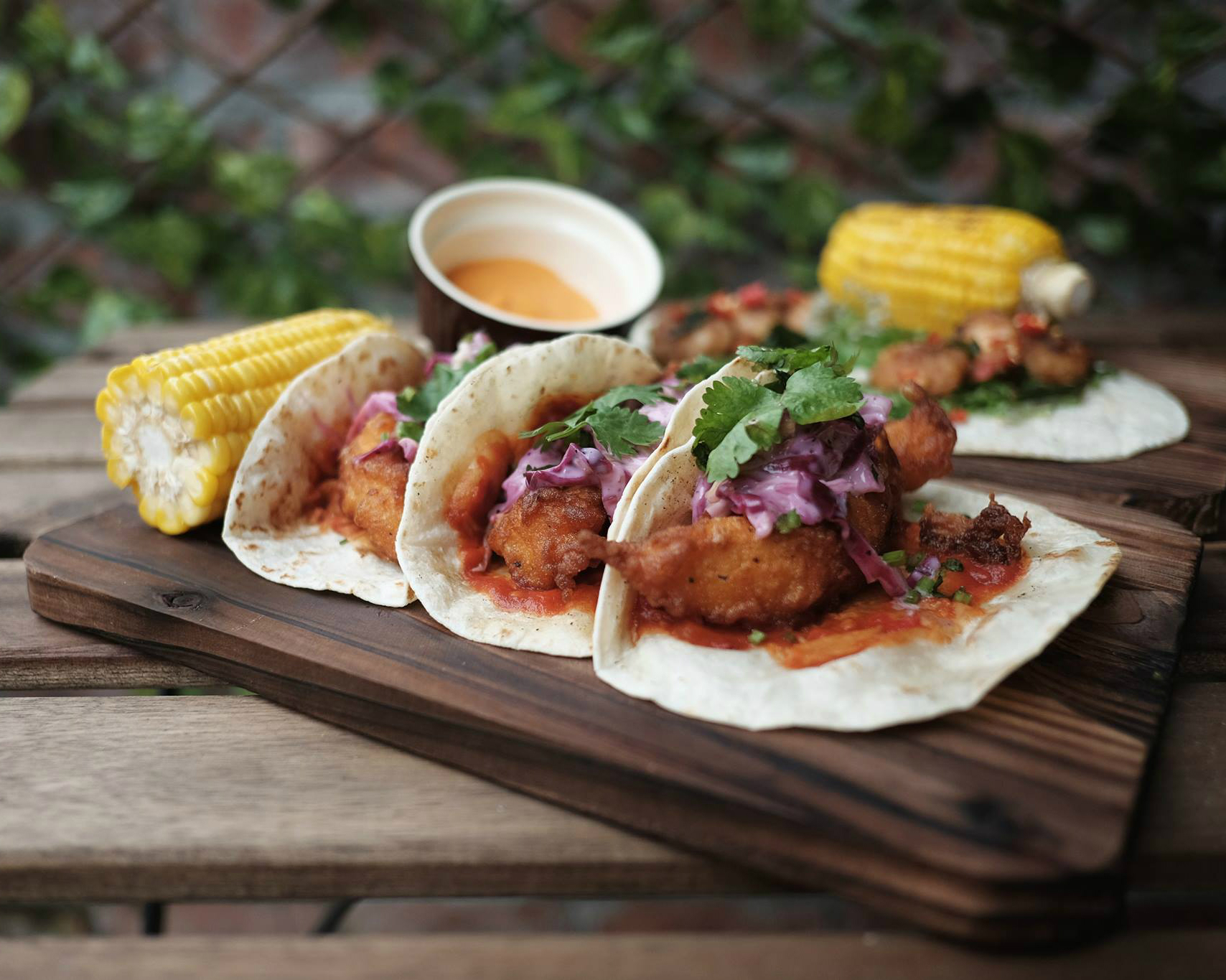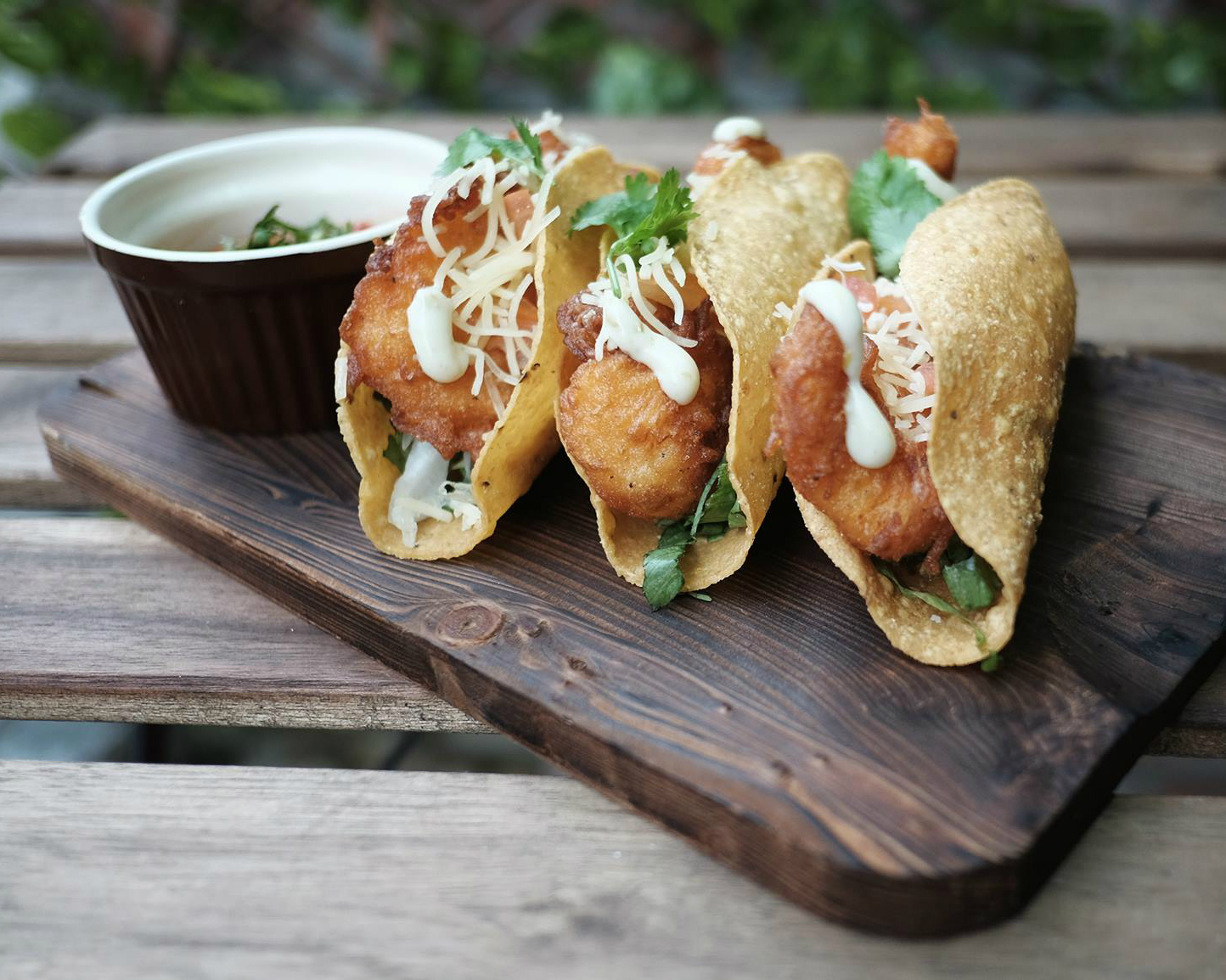 Everybody's taco about it! Thyme Out serves everything Mexican and Tex-Mex cuisine. Started off as a food truck, they grow rapidly into a cafe. Feast on the all-time favourite quesadillas, a meaty, cheesy goodness sandwiched between toasted tortillas! Choose between chicken, beef, lamb, and mushroom for filling. Top it off with all kinds of fillings including mash potatoes, and onion marmalade! Sauces include guacamole and jalapeno mayo. Some other things on their menu include burrito, cubano, fajitas, and tostadas! Oh, you will need to try their kumara fries, it's the bomb!
? Google Map | ⏰ Opens daily, 11:00 a.m. – 10:00 p.m.
? Website | ? Pork-Free
2. The Fish Bowl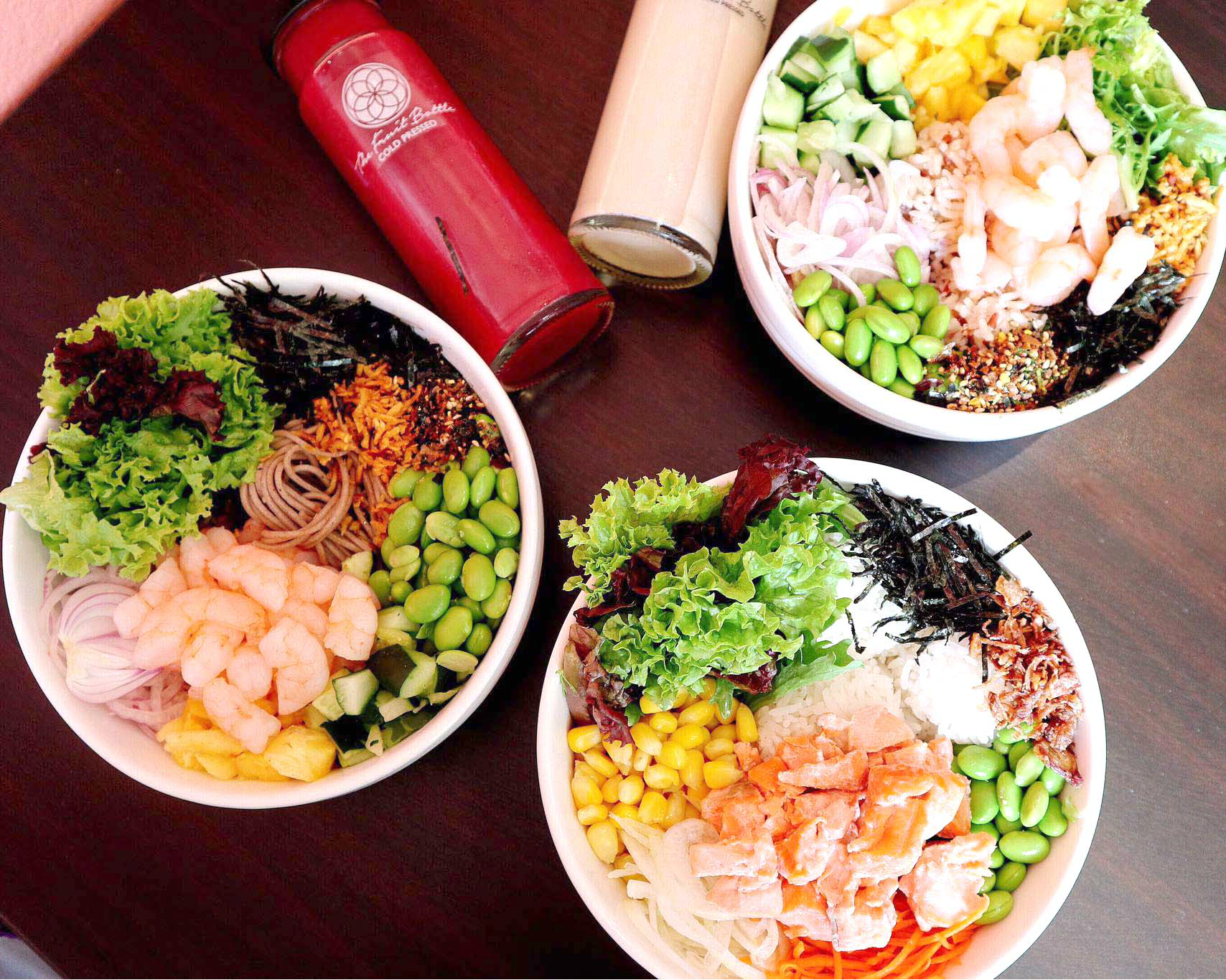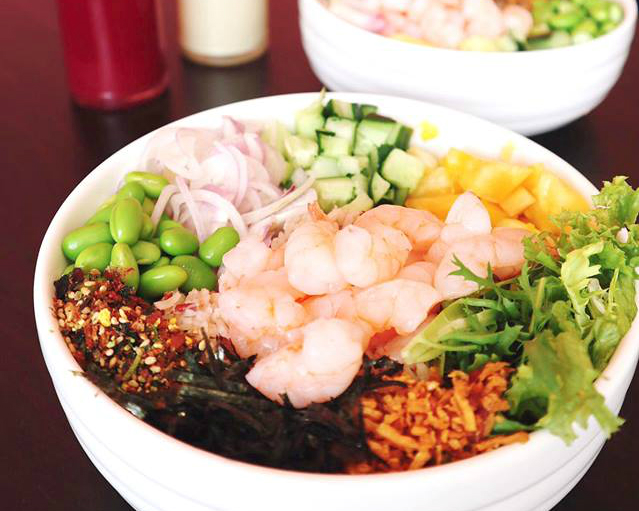 Time to create your own poke! If you are looking something super healthy, and delicious, you need to try out The Fish Bowl. Poke actually means to slice, or cut, in Hawaiian. It refers to chunks of raw, marinated fish tossed over rice, and topped off with vegetables and all sorts of sauces. At The Fish Bowl, you will be given a piece of form, and you need to tick your choices. Starting off with your base which includes pesto rice, and quinoa, and ending with protein, which includes salmon, tuna, and chicken. There are so many countless combinations that you can make, so take your time, and choose wisely!
? Google Map | ⏰ Opens daily, 10:30 a.m. – 10:00 p.m.
? Facebook | ? Pork-Free
3. Garage 51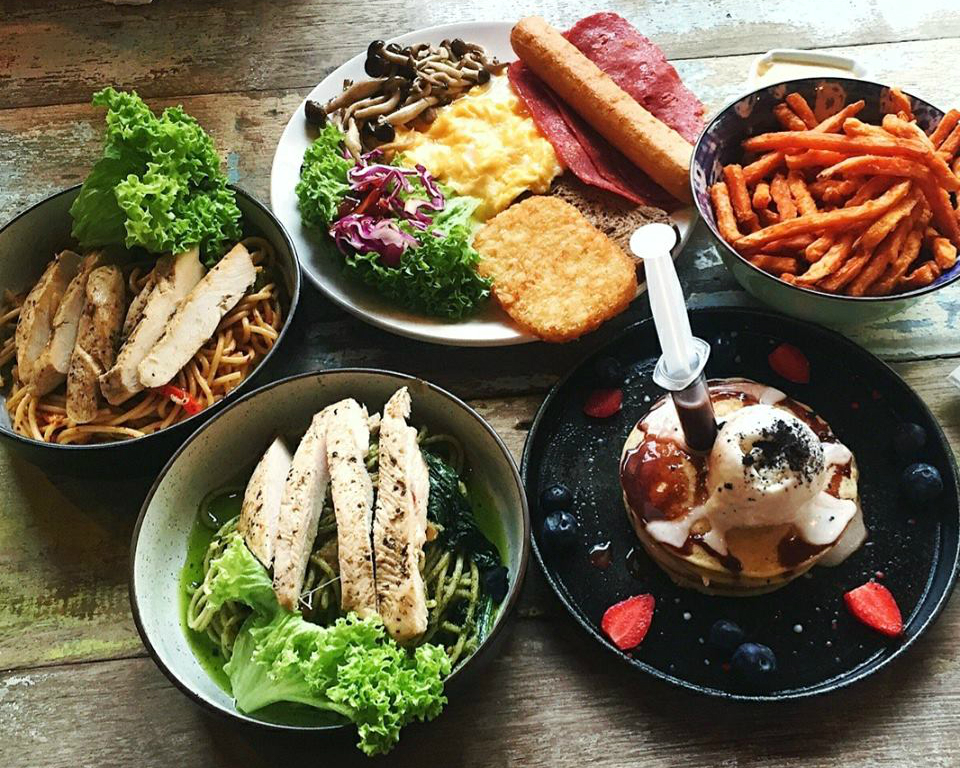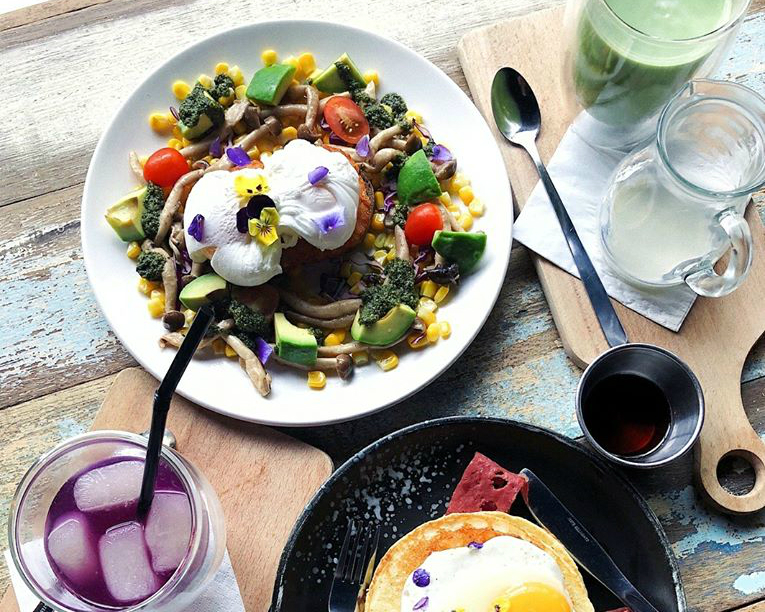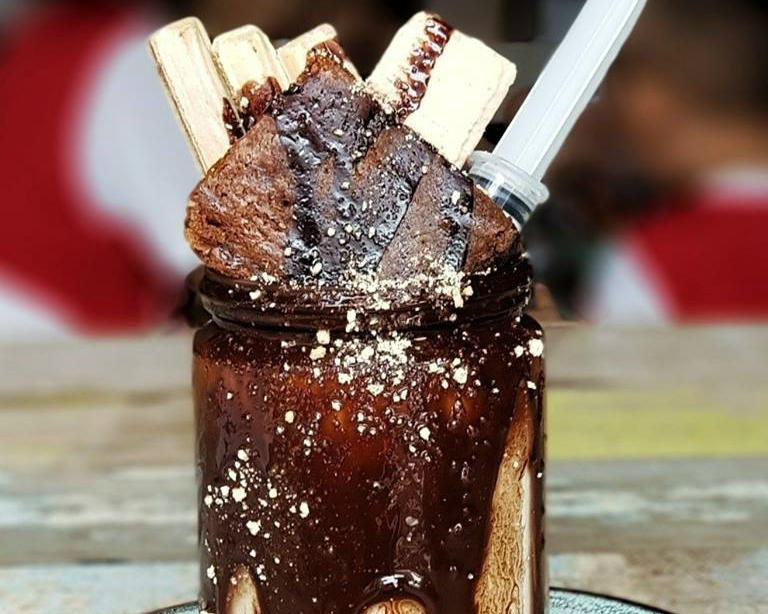 Of course, Garage 51 needs to be on the top three! The award-winning, Melbourne inspired cafe has been churning amazing beverages and food in their minimalist yet rustic cafe for years. Garage 51 is very well known for their outstanding milkshakes. Try out their Messed Up Family Milkshake, for a real kick of sugar rush! Flavours include Matcha, Nutella, Cookies & Cream, and Salted Caramel. Meals include Smoked Duck Carbonara with Chicken Ham, Butter Chicken Burger and Fries, Smoked Duck Burger with Fries, Dory Fish with Salad, and Beef Meatball with Mashed Potato! Hands down, it is surely a cafe that you will need to visit at least once in your lifetime!
? Google Map | ⏰ Opens daily, 11:00 a.m. – 11:00 p.m., except Saturday, 10:00 a.m. – 11:00 p.m.
? Website | ? Pork-Free
4. myBurgerLab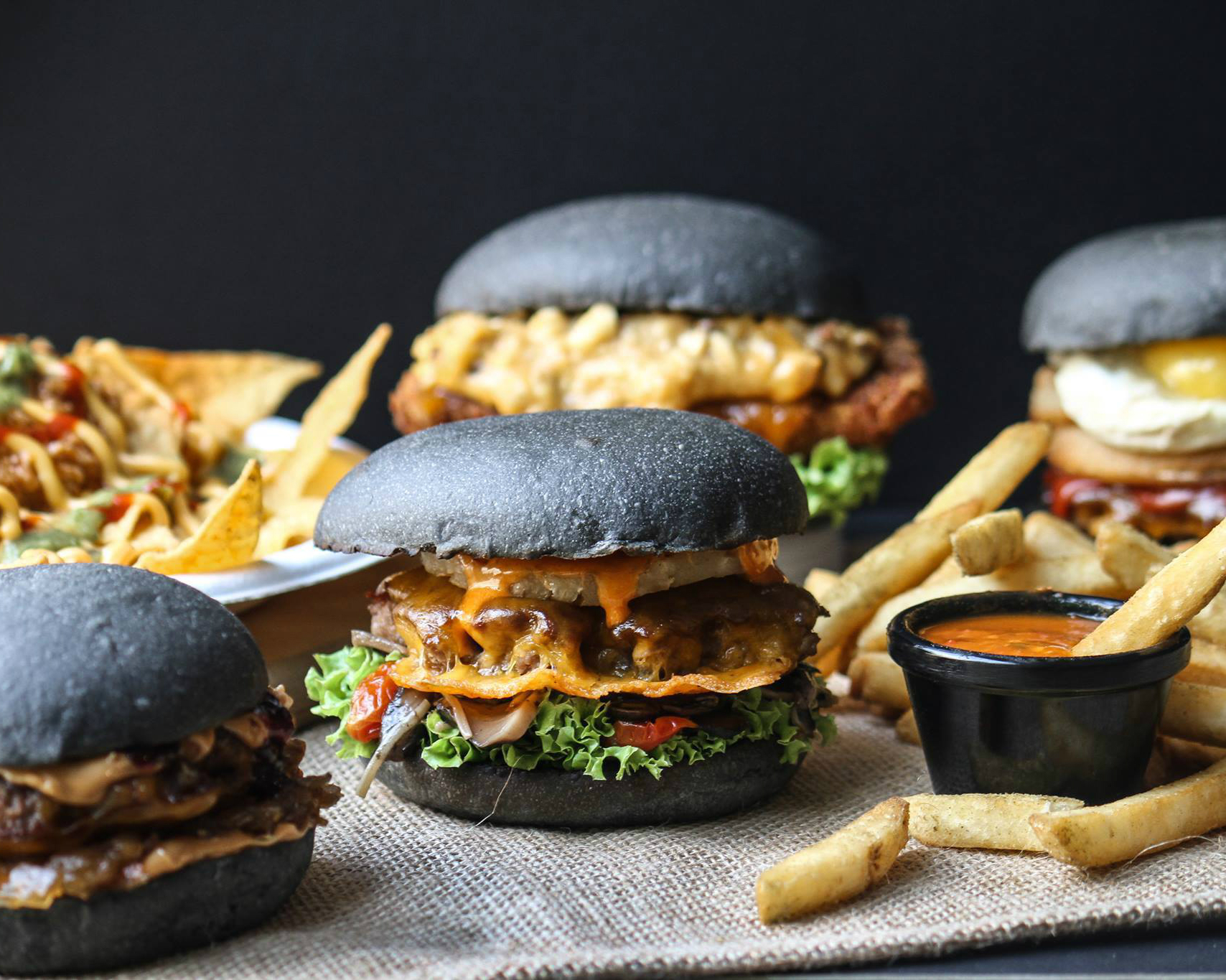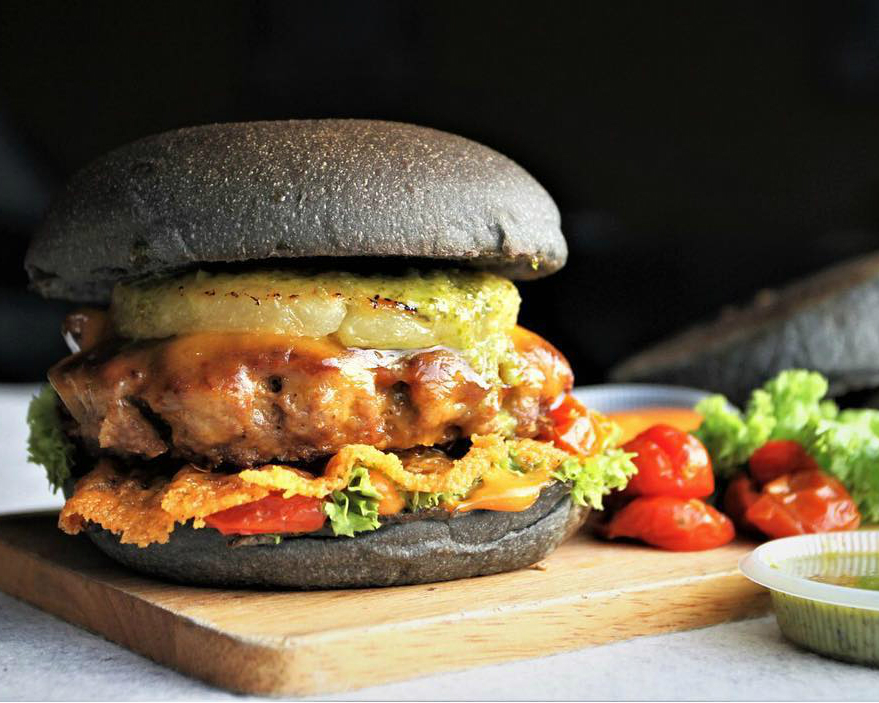 At Foodie, we simply love places that give us the opportunity to create our own! myBurgerLab is one of the best places to get your cravings for burgers fixed in the entire Malaysia. The create your own burger starts with chicken, beef, or tofu with sharp cheddar, sauce, and red onions. To make your burger super big, you can add on another patty! Choose from Australian Beef Patty, Smashed Chic Patty, and Fried Portabella. Toppings include crispy hashbrown, sunny side up, pickles, and caramalised onions. If that is too much, just order one of their bestselling burgers. It will guarantee to satisfy you!
? Google Map | ⏰ Opens daily, Monday to Friday, 11:00 a.m. – 10:15 p.m., Saturday and Sunday, 11:00 a.m. – 4:00 p.m., 5:00 p.m. – 10:15 p.m.
? Website | ? Pork-Free
5. After Black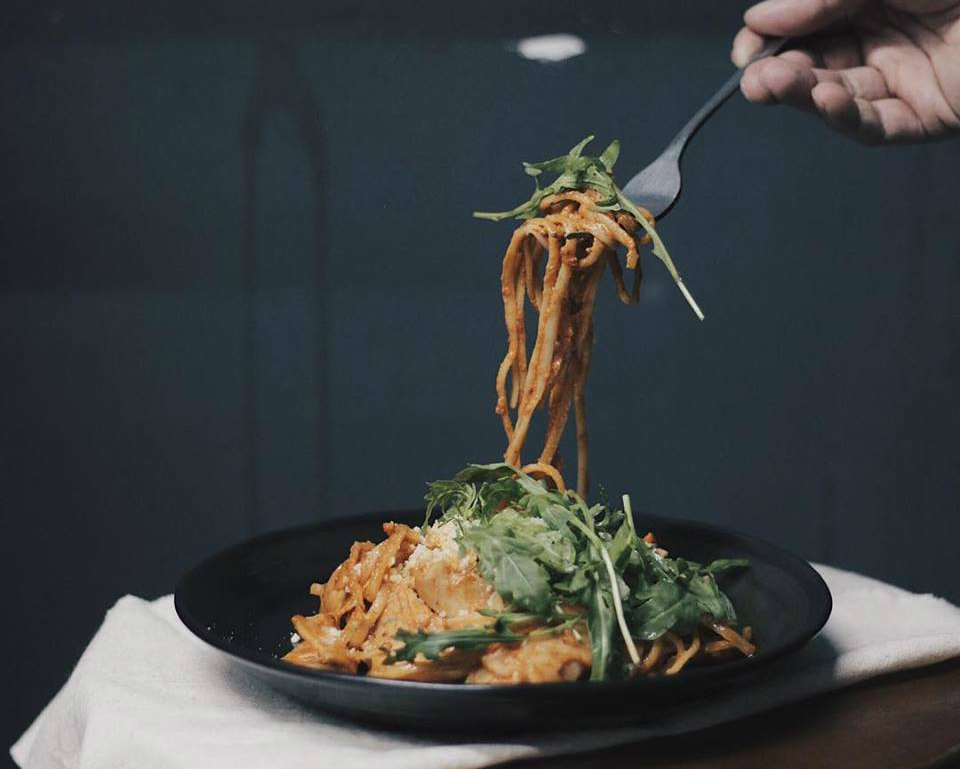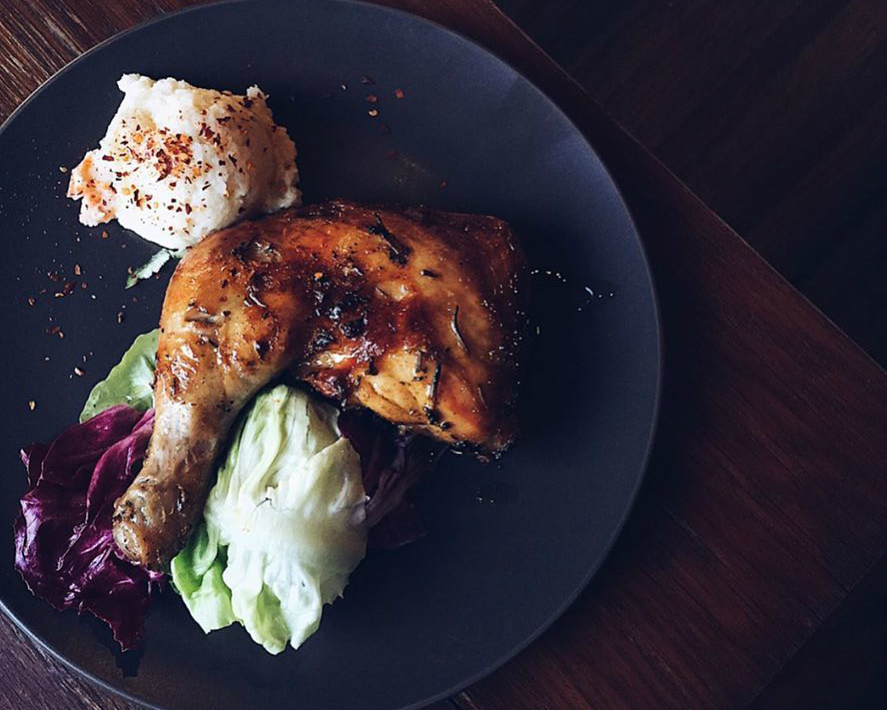 After Black is widely known for their Garlic Herbs Roasted Chicken Whole Leg. Probably the best one in Bandar Sunway! And, you can have it in your ultimate value set – and that's close enough to create your own. The stylish cafe has an ultimate value set and that comes with one main dish and one pasta. or rice! Some of the other interesting choices include Cheese Baked Chicken & Mushroom, Pan Grilled Salmon, and Farmer Breakfast. Options for pasta are Creamy Tomato Linguine, Carbonara Linguine, and Aglio Olio Pasta. By the way, it will take you at least 50 visits to try out all their beverages from Rose Latte to Hanami Green Tea.
? Google Map | ⏰ Opens daily, 11:00 a.m. – 11:00 p.m.
? Facebook | ? Pork-Free
6. Softcore Molten Cake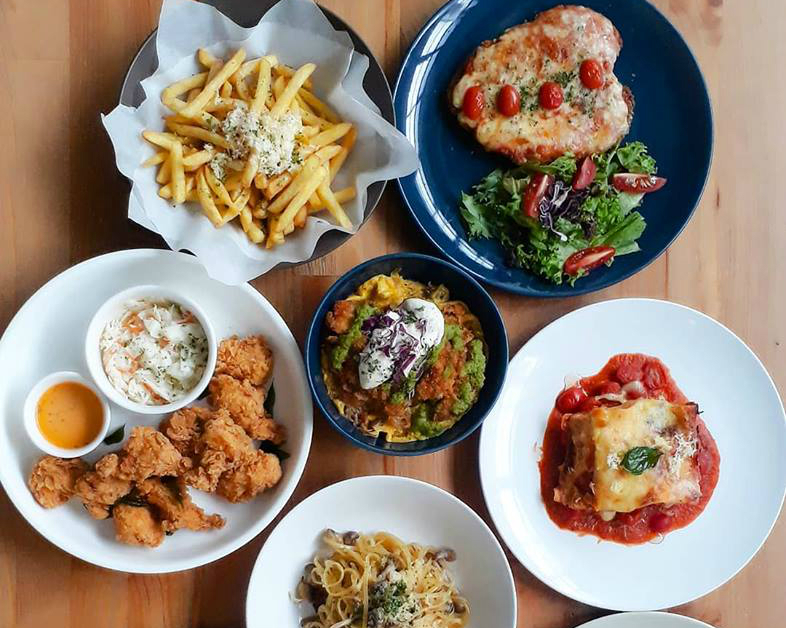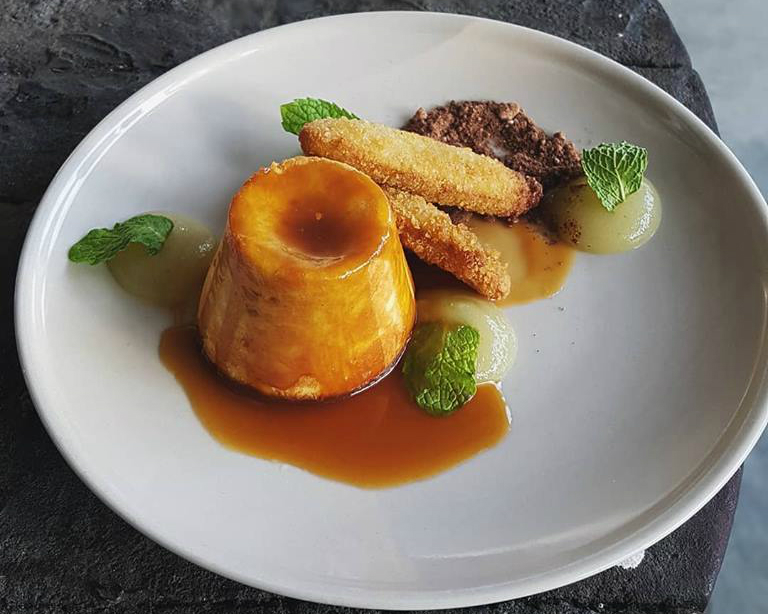 Time for some desserts! Molten lava cakes! The warm in the inside with flowing sauce that is normally paired with ice-cream is initially introduced to Malaysians by Chili's. Softcore serves different flavours of lava cakes. Lovers of dark chocolate need to sink their teeth in Softcore Dark Chocolate, a combination of dark chocolate, mixed berries, and vanilla ice-cream. Try the extraordinary Matcha Egg Yolk, a combination of matcha cake, and egg yolk custard, it will definitely tickle your taste buds! And, and, there are so many other types of desserts too. If you are wondering, they have main dishes ranging from Western to Asian food.
? Google Map | ⏰ Opens daily, 11:00 a.m. – 4:30 p.m., 6:30 p.m. – 11:00 p.m.
? Facebook | ? Pork-Free
7. Fat Cat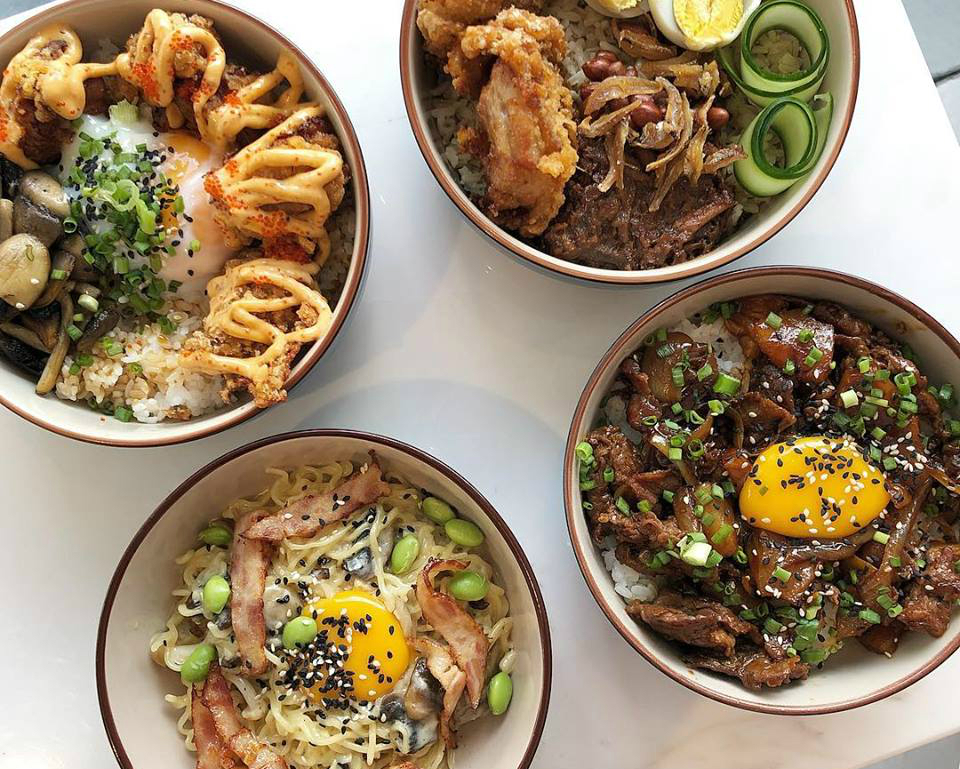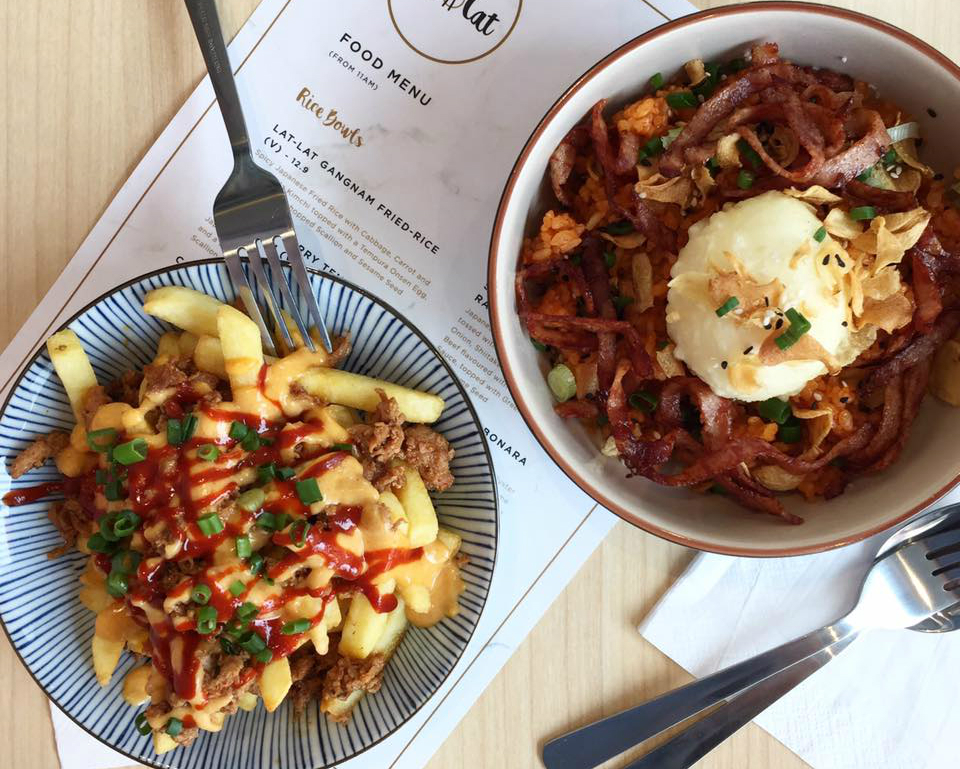 Say that ten times! If you are wondering, it is not a pet cafe despite the suggestive name. Fat Cat is a cafe that serves fusion rice bowls, kimchi eggs benedict, matcha kaya waffles, delicious coffee, and hand-crafted coolers. Looking into their menu, there is much more to discover! Some interesting choices include Sweet Pineapple Beef Gyudon, Creamy Carbonara Ramen, and Fat Cat Fries. Desserts are heavenly with Warm Peanut Butter Brownie, French Toast, and all kinds of homemade cakes. It is certainly another Instagram-worthy cafe on the list with light tones of wooden shelves, and green plants – exuding a Japanese vibe. By the way, you can purchase a gift voucher for Fat Cat to be given as a present!
? Google Map | ⏰ Opens daily, 10:00 a.m. – 10:00 p.m.
? Facebook | ? Pork-Free
8. Flower Girl Cafe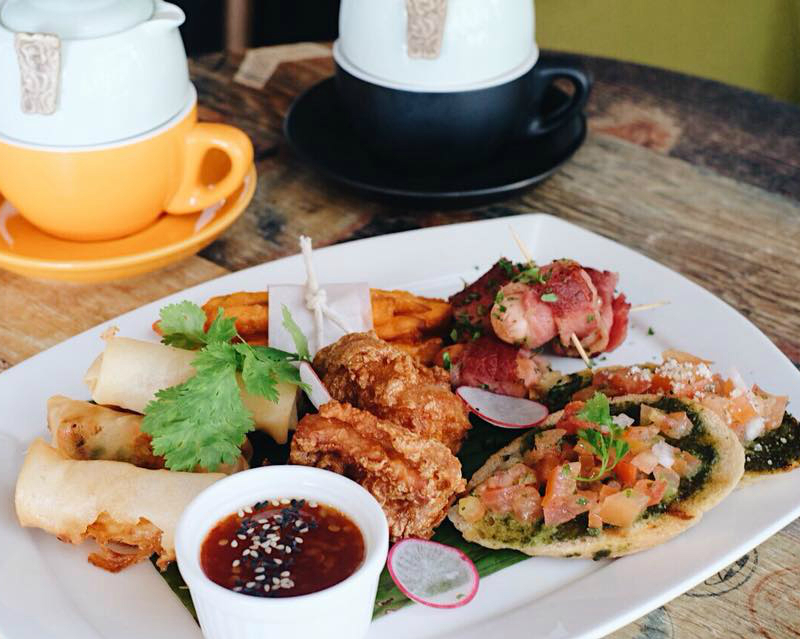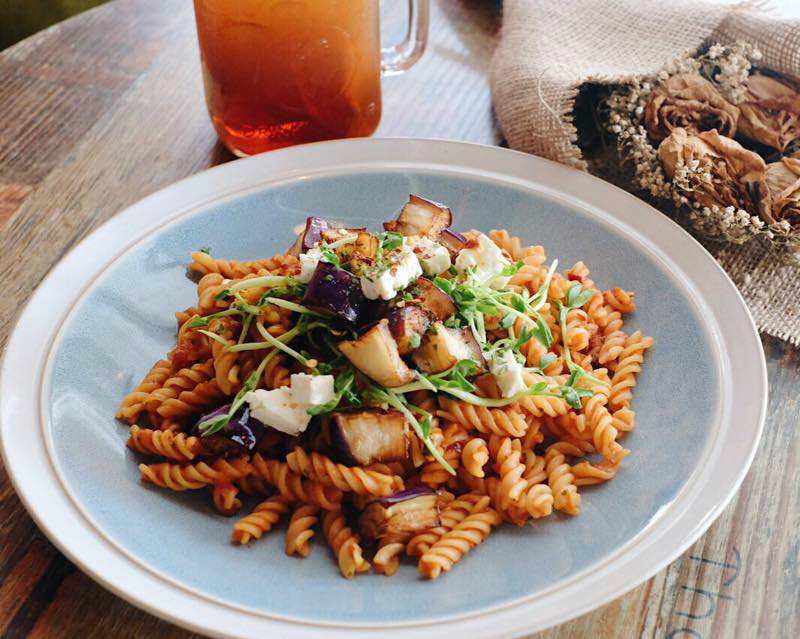 If you are looking for a place to celebrate, Flower Girl Cafe is the place to go! The high ceiling cafe is decorated with hanging plants of all shape and sizes, fancy grid windows, with sturdy wooden tables and chairs. The Instagram playground cafe serves really good coffee, especially rose latte. The blend of coffee is made with real rose petals, giving it a pop of taste, and colour. To complete the Instagram vibe, go for a tea-time! Their tea-time platter consists of crab and cheese cigar, tomato and basil bruschetta, crispy fried chicken, sweet potato fries, bacon and sausage wrap, and your choice of tea! Clearly, it is not your typical cake, and little sandwiches kind of tea-time. A need to try!
? Google Map | ⏰ Opens daily, 10:00 a.m. – 10:00 p.m.
? Facebook | ? Pork-Free
That's the end of 8 Best Cafes To Eat In Bandar Sunway! We are most excited for the flavourful Thyme Out! What about you? Let us know in the comments!
The article was first published on Foodie.