Hello Foodies, if you are looking for a nice-looking and delicious cake for your next celebration, we have got something for you here! No rules said that cakes are only for birthdays. Save this list of 8 bakers that bake amazing cakes for your next monthsary, festive celebrations, and of course birthdays!
These Cakes Are Irresistible
1) Ttalgi.my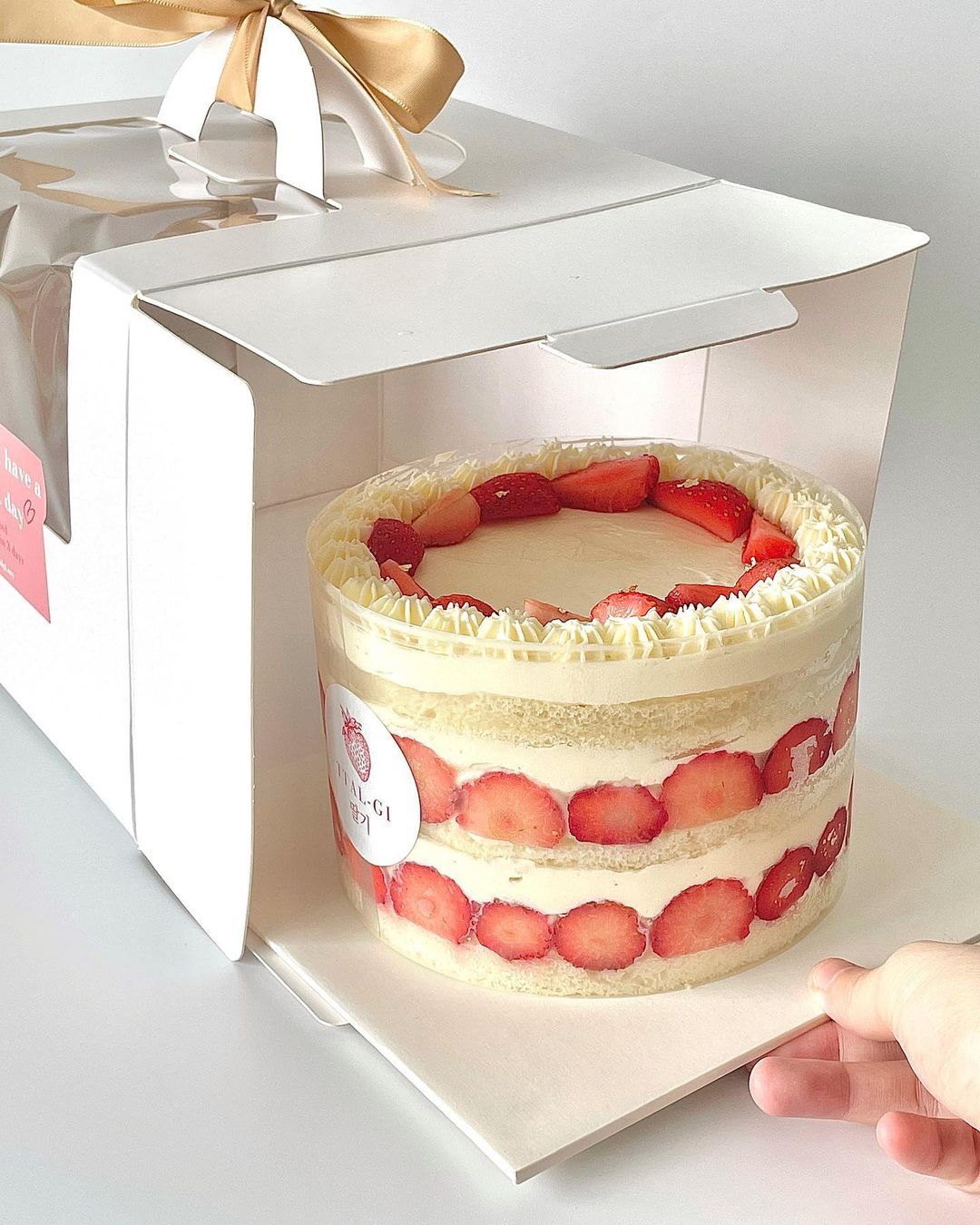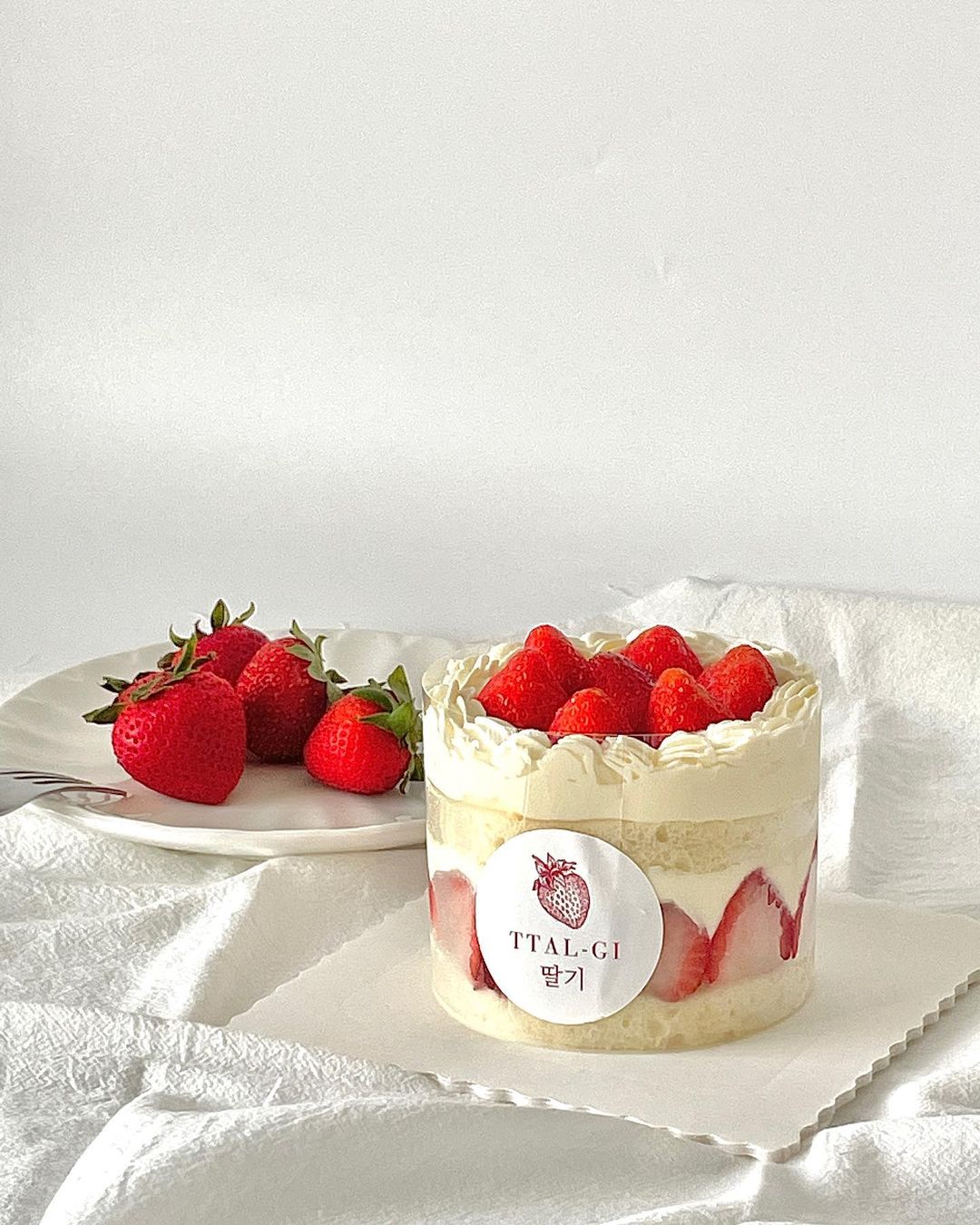 Ttalgi.my specialising in making Korean Strawberry Cakes. These Korean strawberries are sweeter, juicer, and add an aromatic scent to the cakes. These strawberries are stuffed in between layers of less-sweet Mascarpone Chantilly cream and airy and moist Chiffon cake base. They currently come in 2 sizes, 4-inch and 6-inch, perfect for sharing or have it all by yourself!
Link(s): Instagram 
2) Haru One Fine Cake Patisserie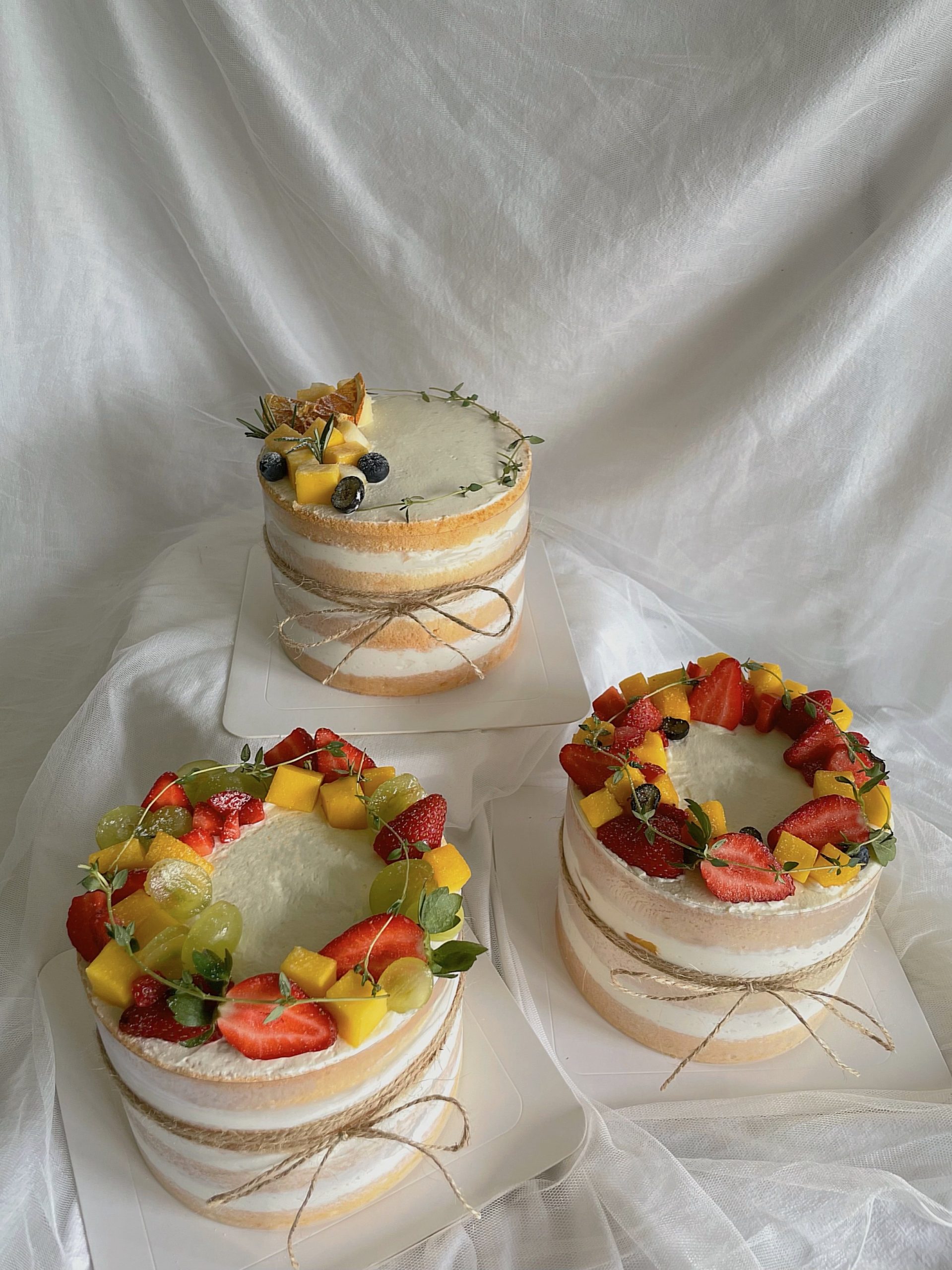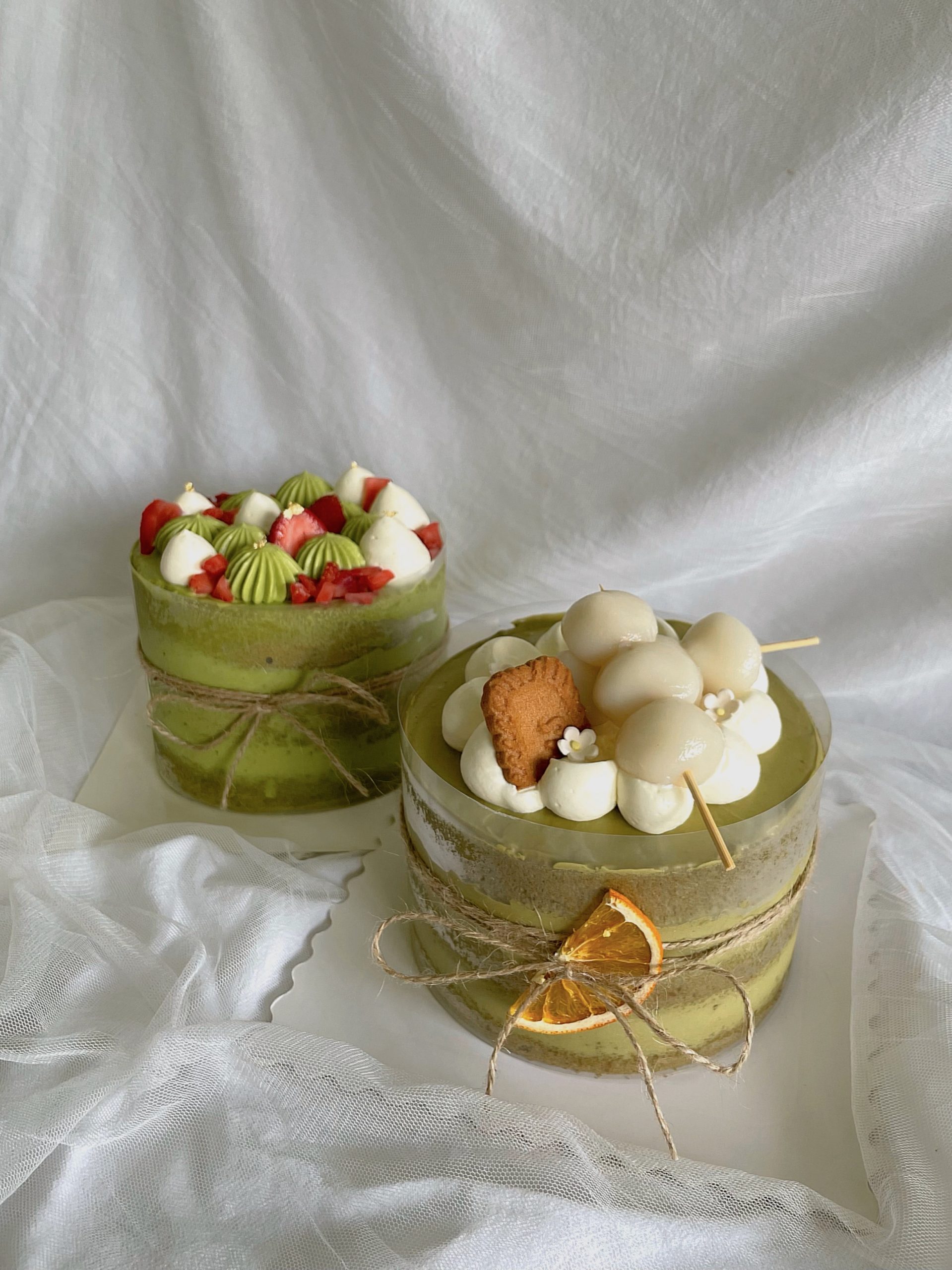 They come in two series, the Naked and the Chiffon series. It is named Naked cake because there is minimal frosting on the outer cake and makes it suitable for those who do not fancy creams and looking for something light. One of their best sellers is the Niko Neko Yuri Matcha Strawberry with Jasmine Tea Panna Cotta. A little bittersweet aftertaste accompanied with flowery and mild sweetness from the panna cotta. If you are a fan of mochi, then make sure to try the Niko Neko Houjicha Mochi. Instead of panna cotta, mochi is added in between the layers to give a springy and chewy texture. 
3) YuBake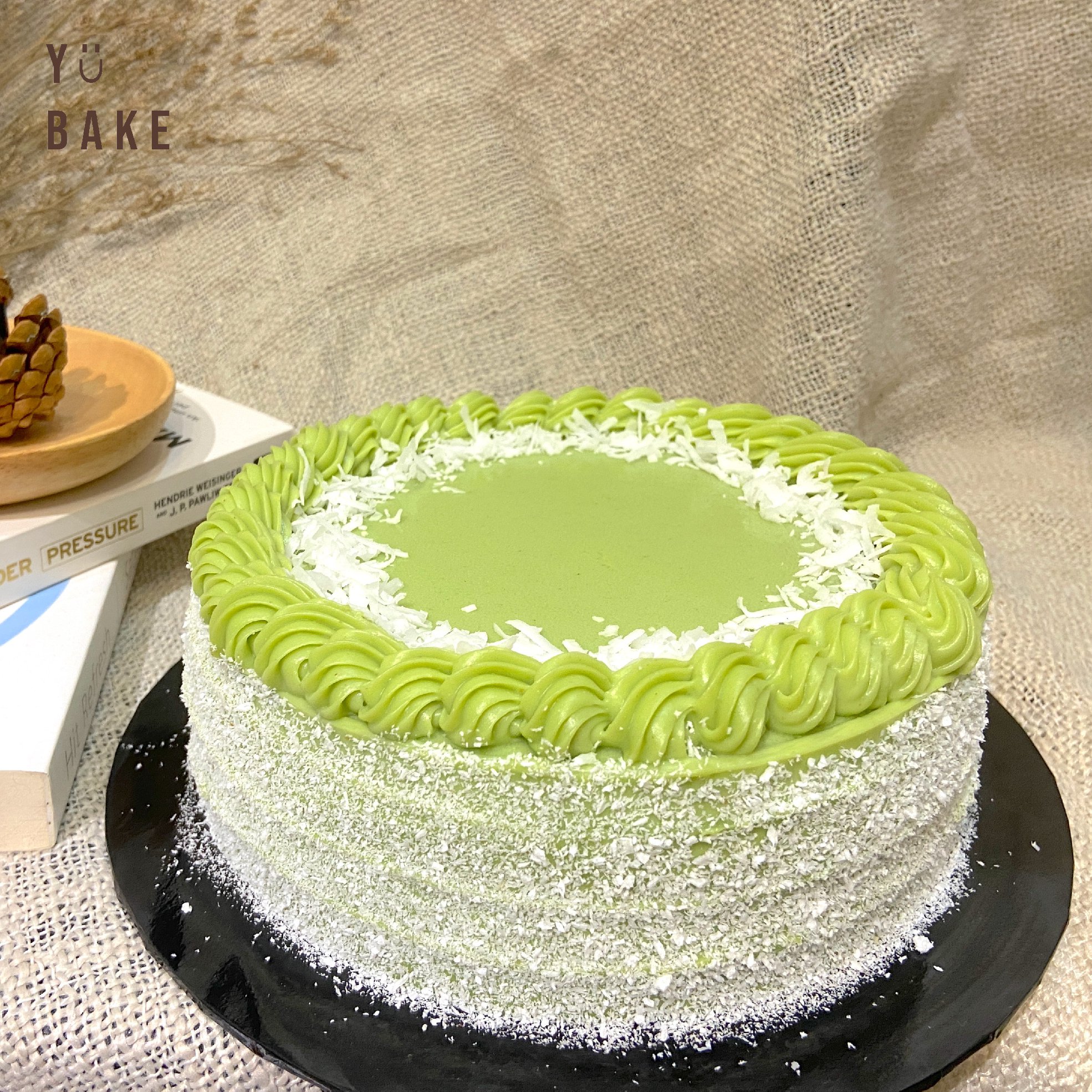 YuBake signature Pandan Layer Cake is fresh and fragrant. It is made from fluffy sponge cake layered with refreshing pandan filling, topped with a thick pandan jelly and coated with fragrant coconut flakes. It is less sweet hence making it a perfect slice for tea-time treats too! Do check out other amazing options such as the Rosey Peach and Nutcracker Mocha Almond too!
Use the code Foodie4YuBake to enjoy a free slice of Durian Millecrepe! Order here by 30th September!
Link(s): Instagram | Facebook | Website 
4) The Jo Bakers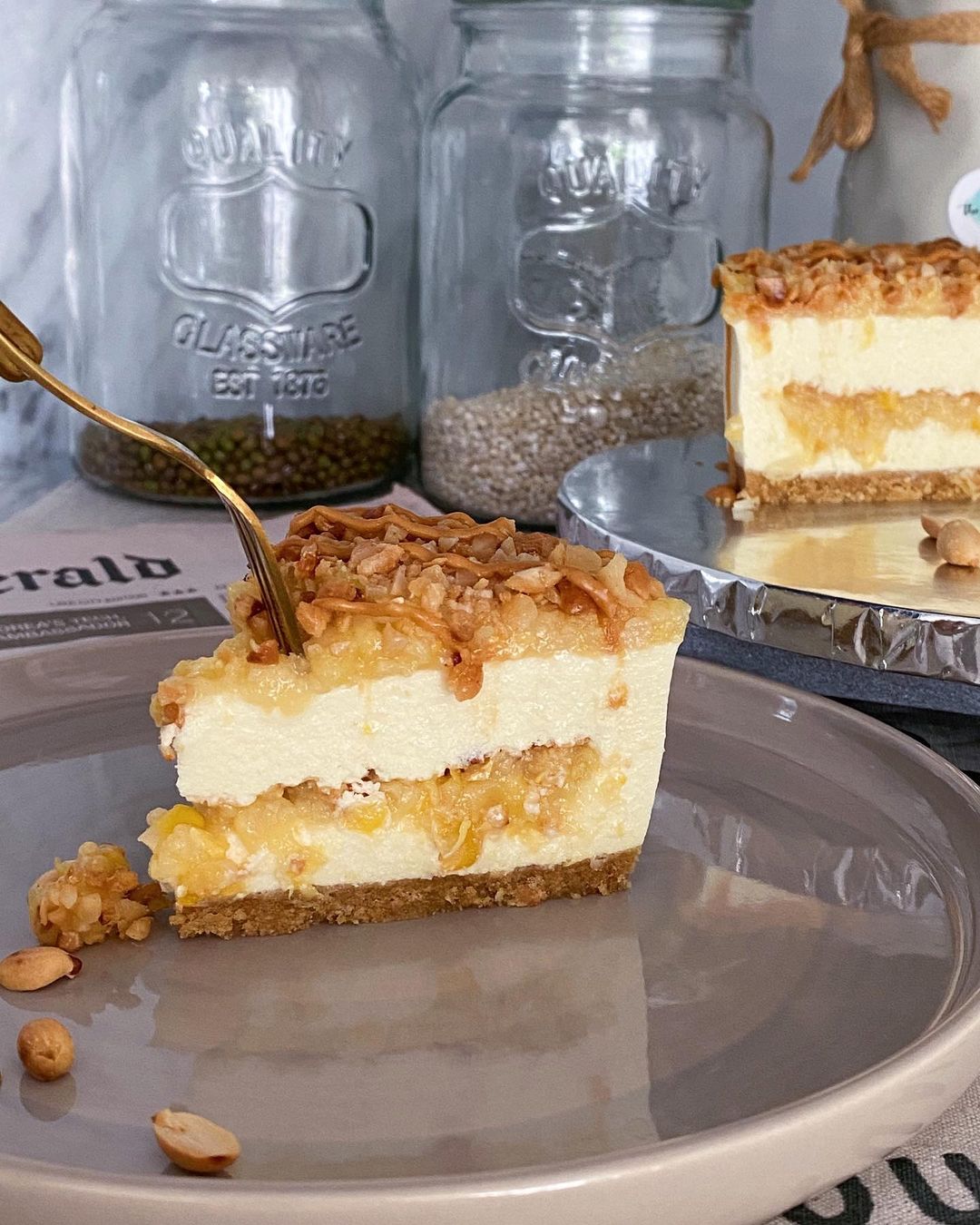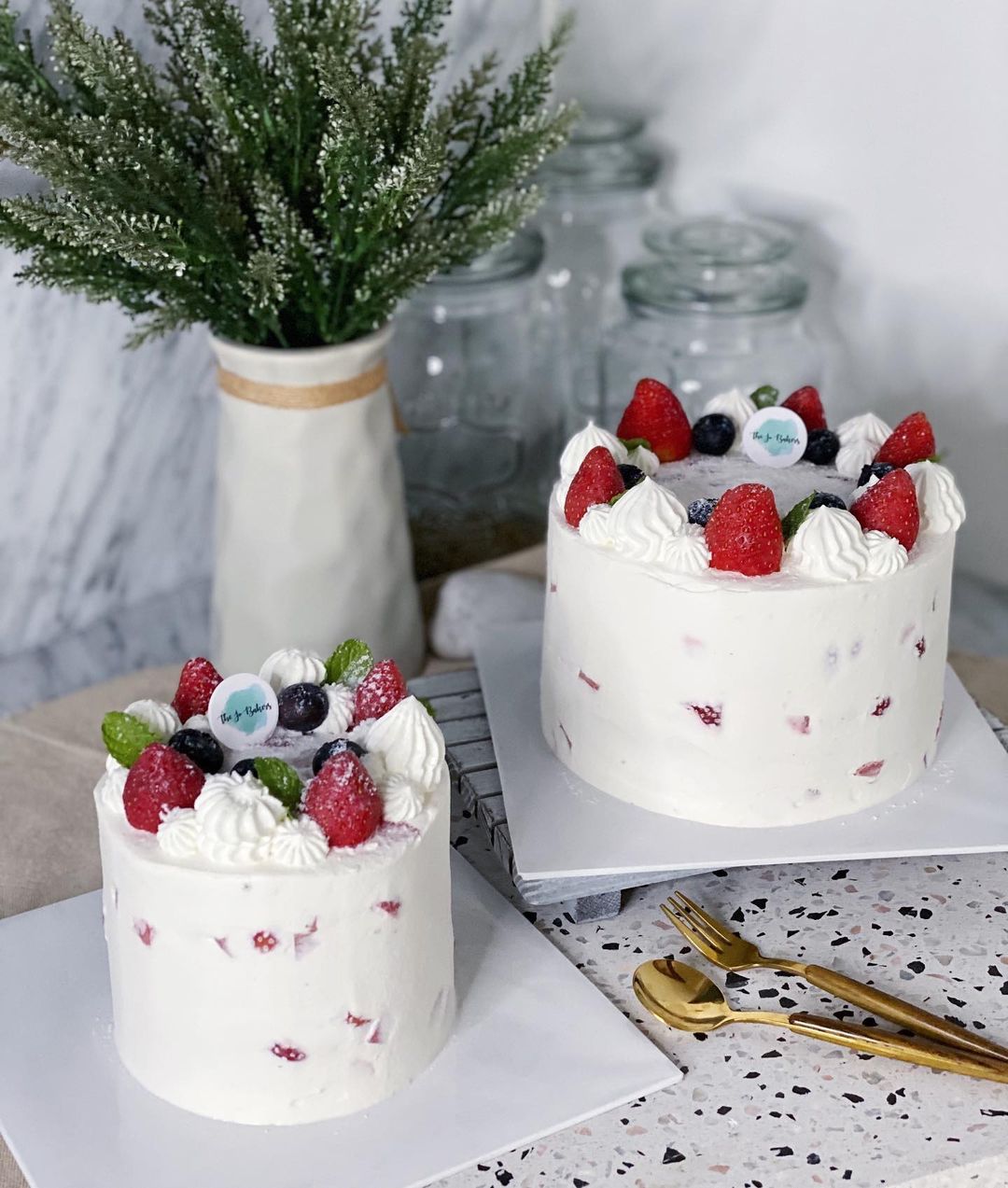 If you love the local delights Apam Balik, might as well try the Apam Cheese which is an upgraded version from TheJoBakers. You can find cream cheese, peanuts, and sweet corns in this cake, exactly like the street snacks we all love. Some other cakes that worth trying include the Organic Walnut Carrot, Strawberries Cream Cake, Jo Mango Cream Cake, and Tira-Burnt which contains alcohol and caffeine!
Link(s): Instagram | Facebook | Website 
5) Baked by Mei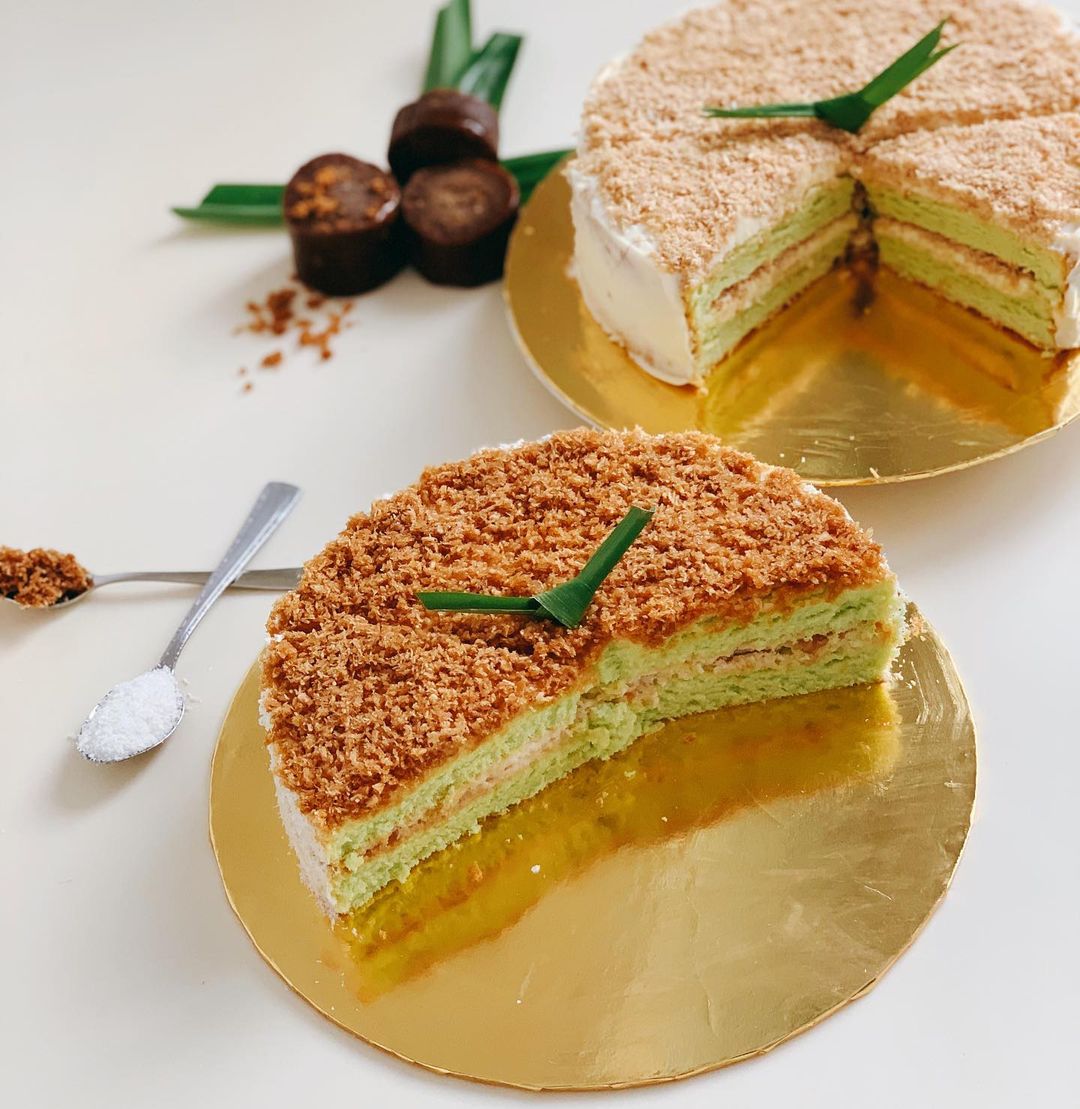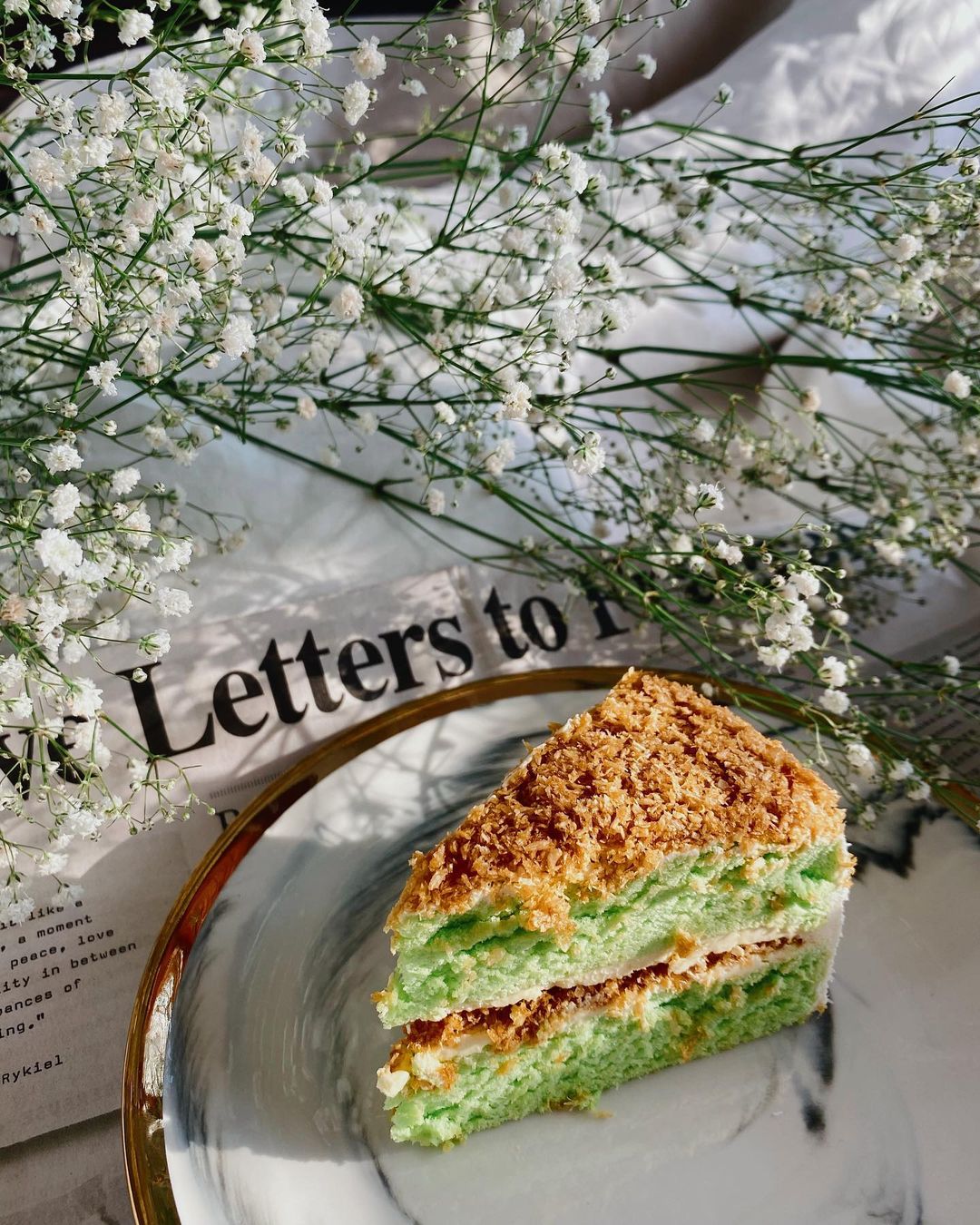 Pandan Gula Melaka Cake is their one and only signature cake. You can count on Baked By Mei for the aromatic, moist, and soft pandan cake made using fresh local ingredients. The combination of fragrant gula melaka, smooth coconut cream and aromatic pandan is the ultimate Malaysian favourite.
Link(s): Instagram 
6) Tip Top Durian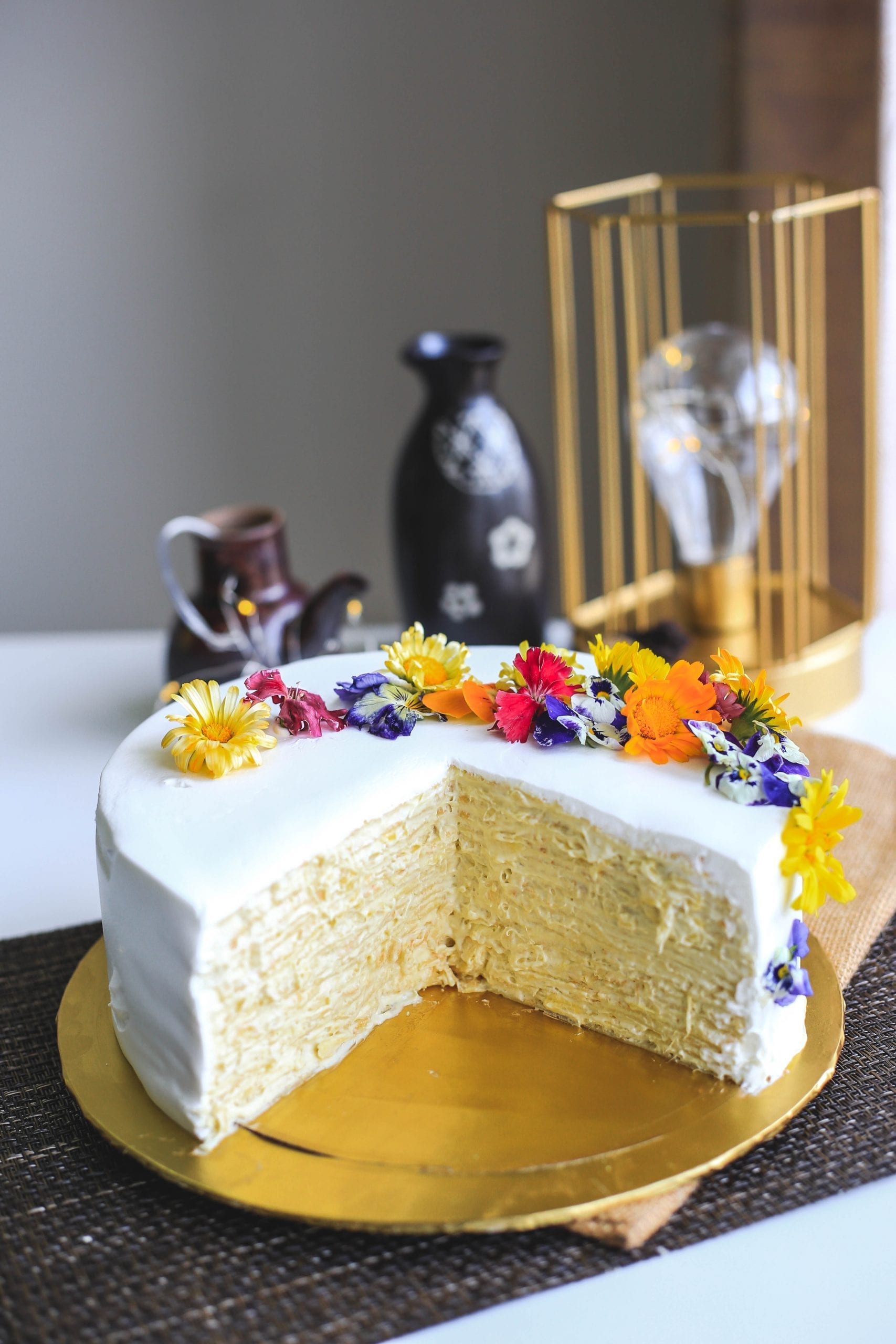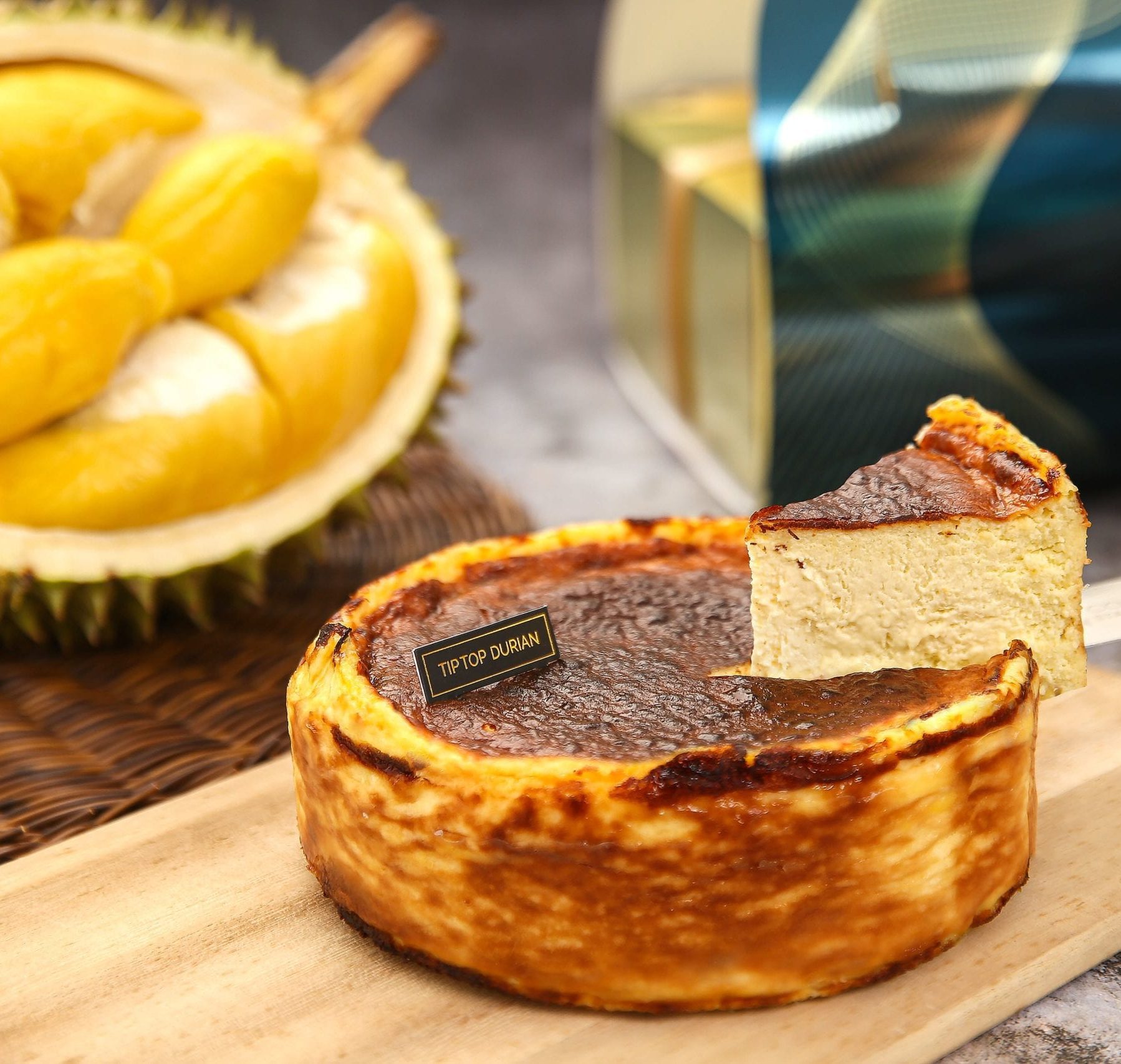 Durian lovers you probably heard of Tip Top Durian. Their Musang King Durian Mille Crepe cake and Musang King Burnt Cheesecake are made using their own durians pulp too! The Durian Crepe Cake is made with multiple layers of soft crepes and filled with their own durian flesh and fresh cream. This definitely promised you a bold and strong taste!
Link(s): Instagram | Facebook | Website 
7) First Baking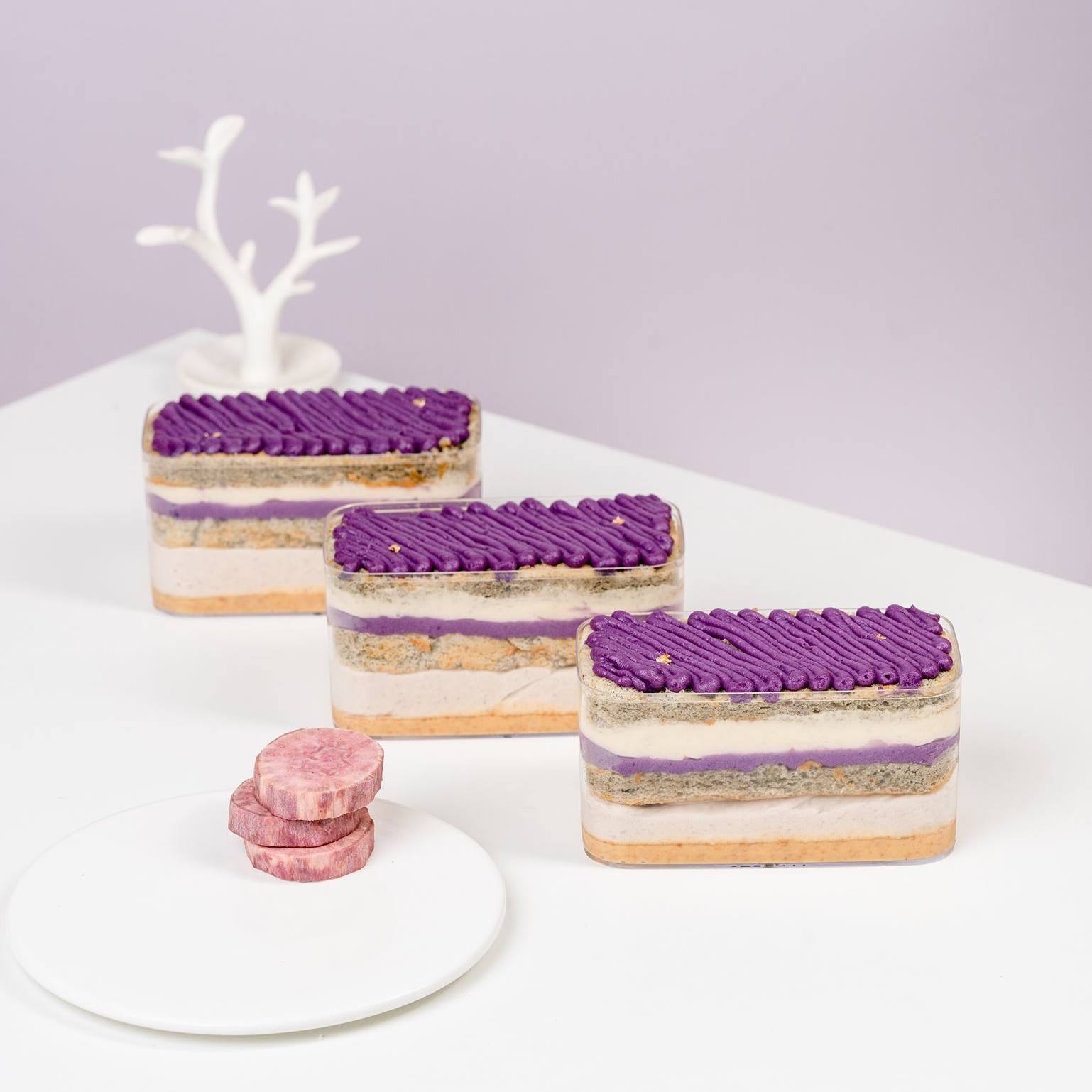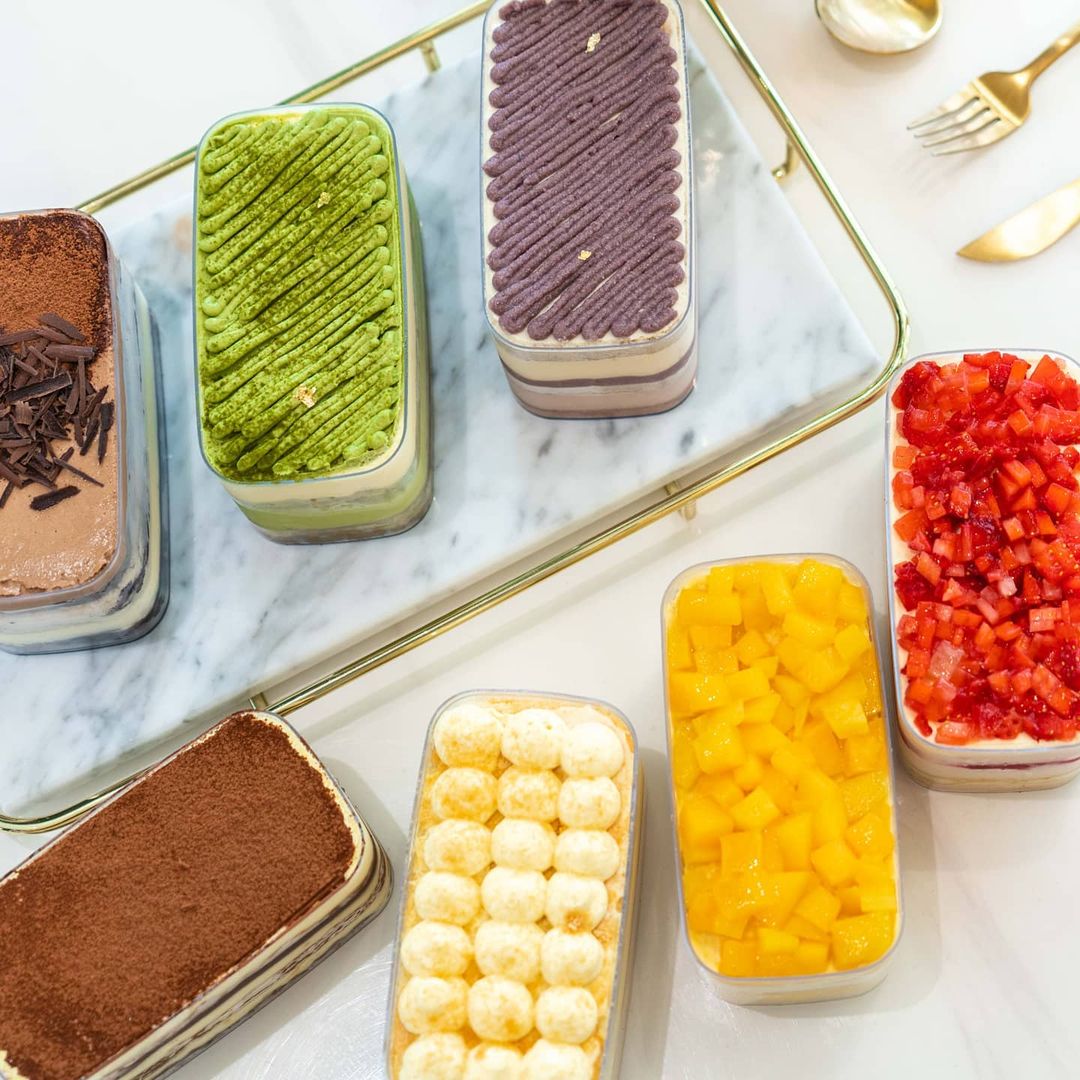 First baking offers a wide variety of flavours for their box cake. You should definitely check out some of the crowd's favourites such as the strawberry, mango, and peach. There are more flavours, so check them out!
8) Bake Me Happy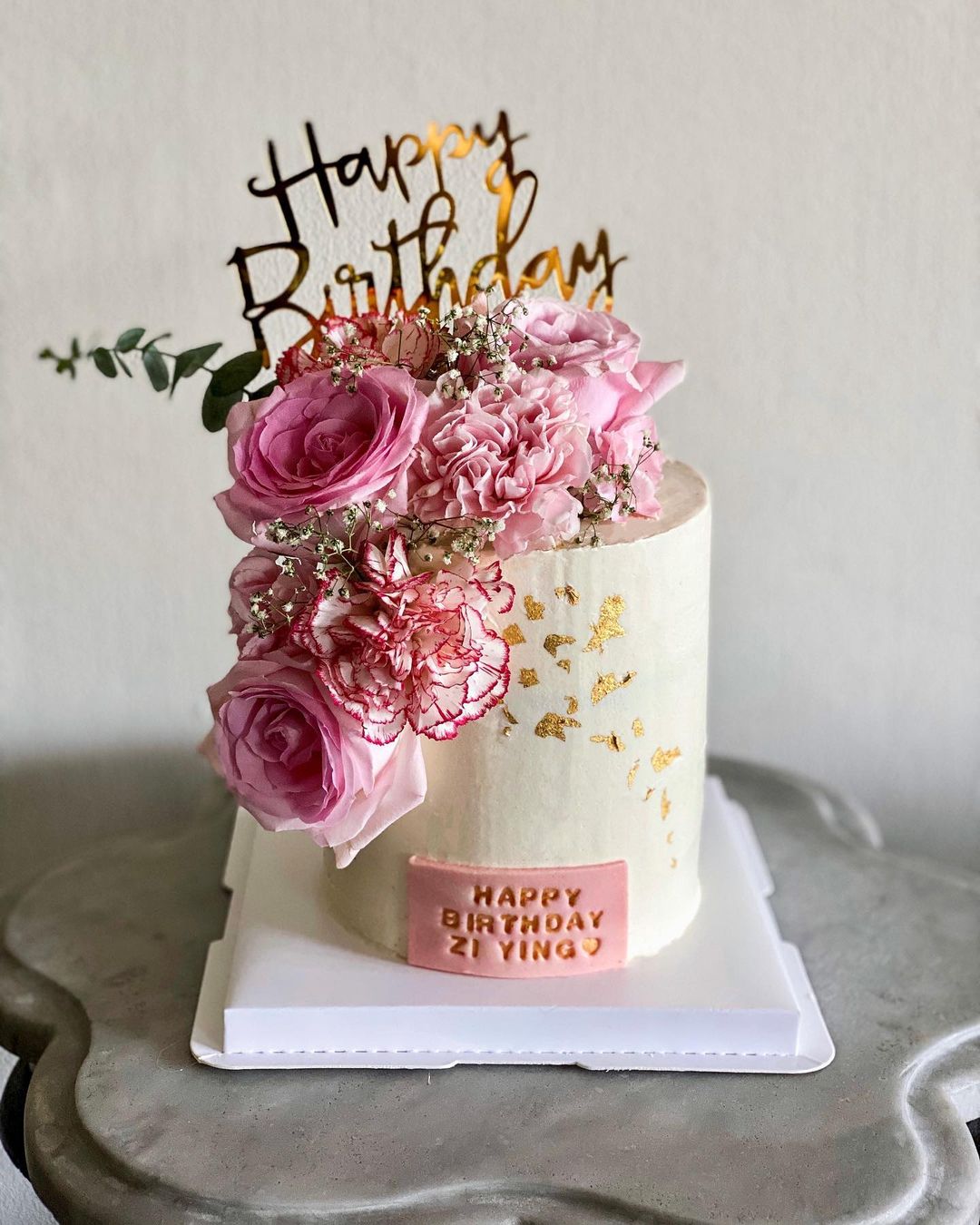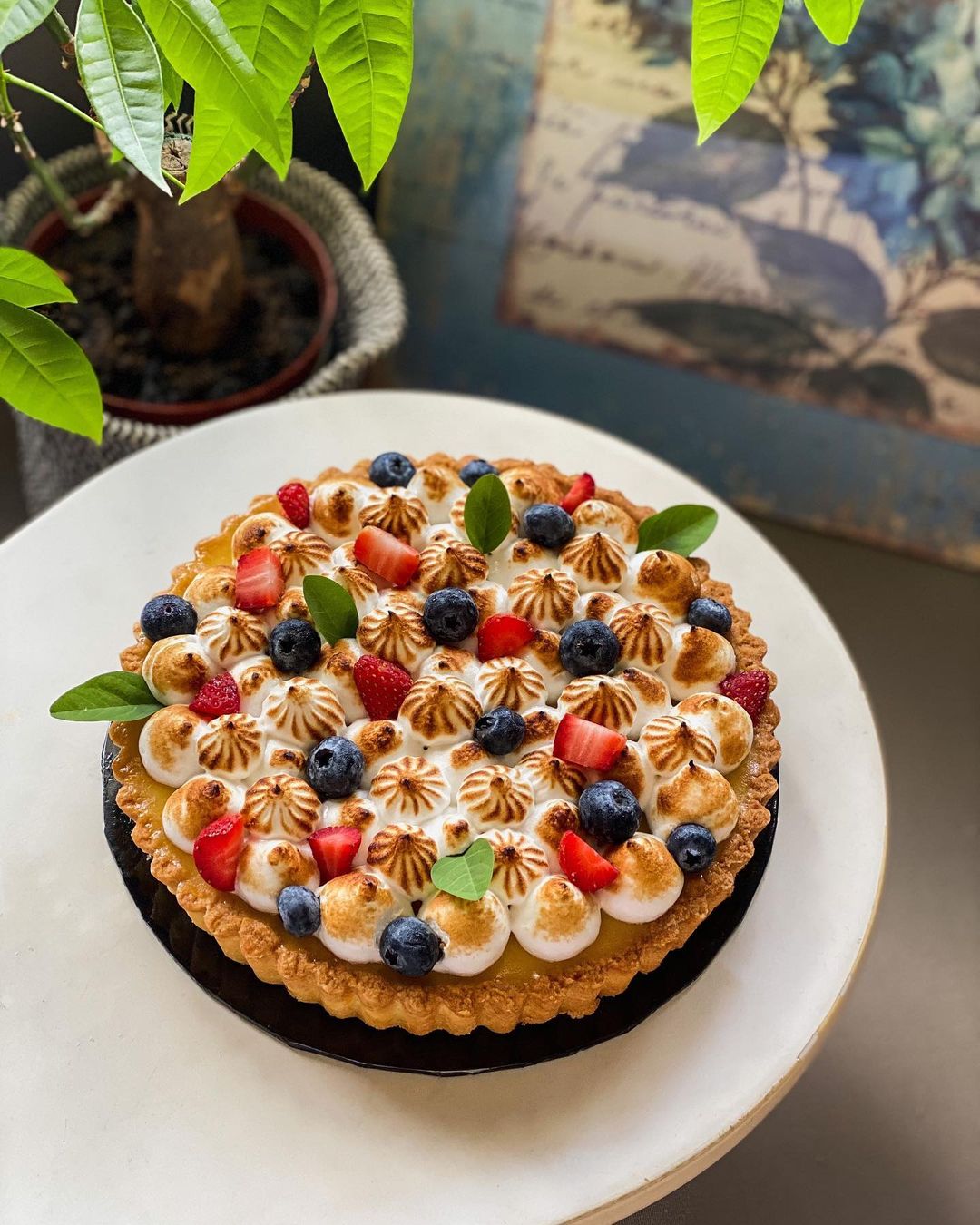 For those of you who are looking to order a customised cake you should definitely check out Bake Me Happy. They are all beautifully build and use fresh fruits, fresh flowers, or fondant for decoration. They also bake cheesecakes, loaf cakes, and some standard cakes. Some of the items to try are the Japanese Tofu Cheesecake and So Berry Special Chocolate Tart.
Link(s): Instagram | Facebook | Website
9) Tipsy Bites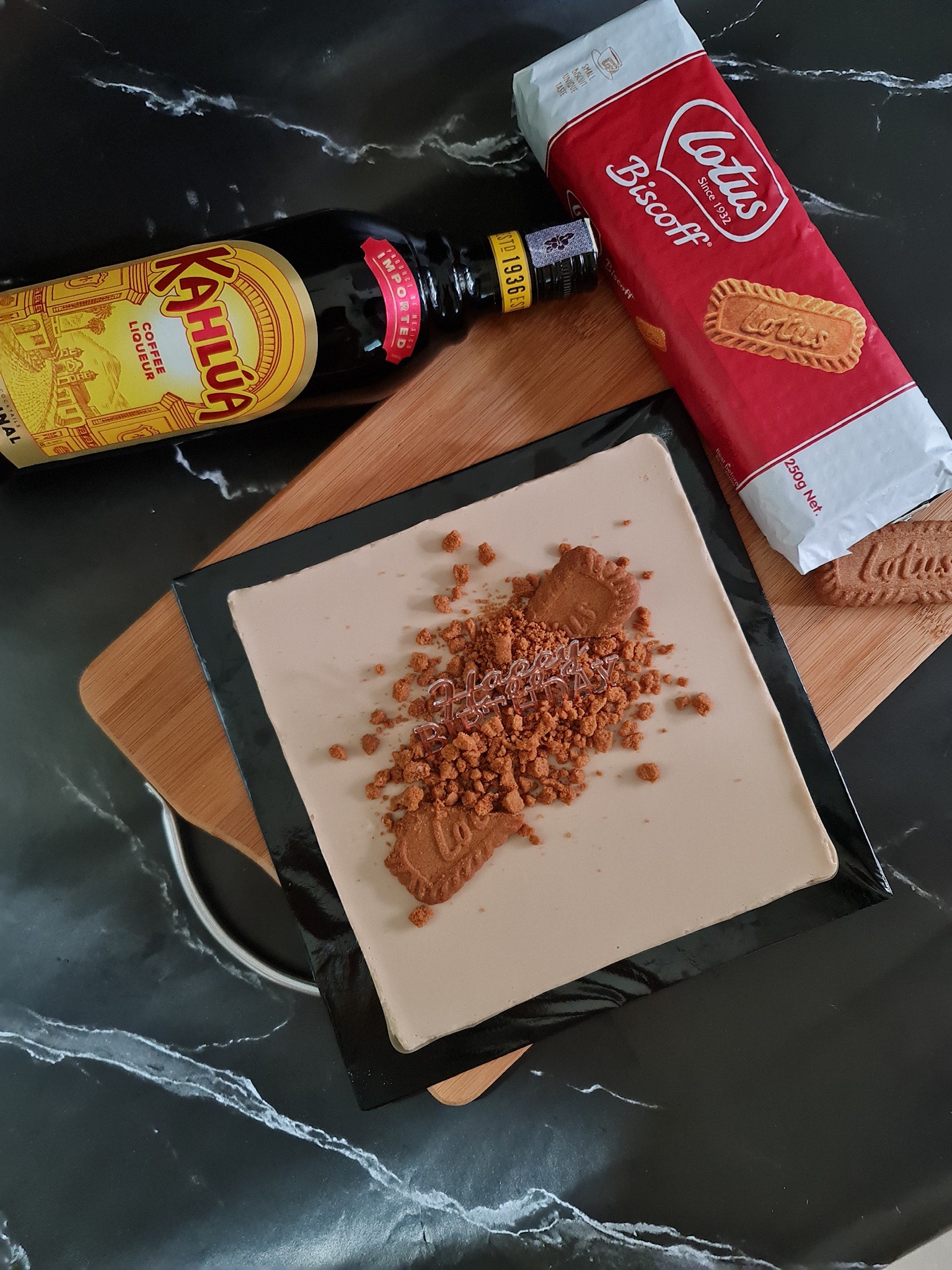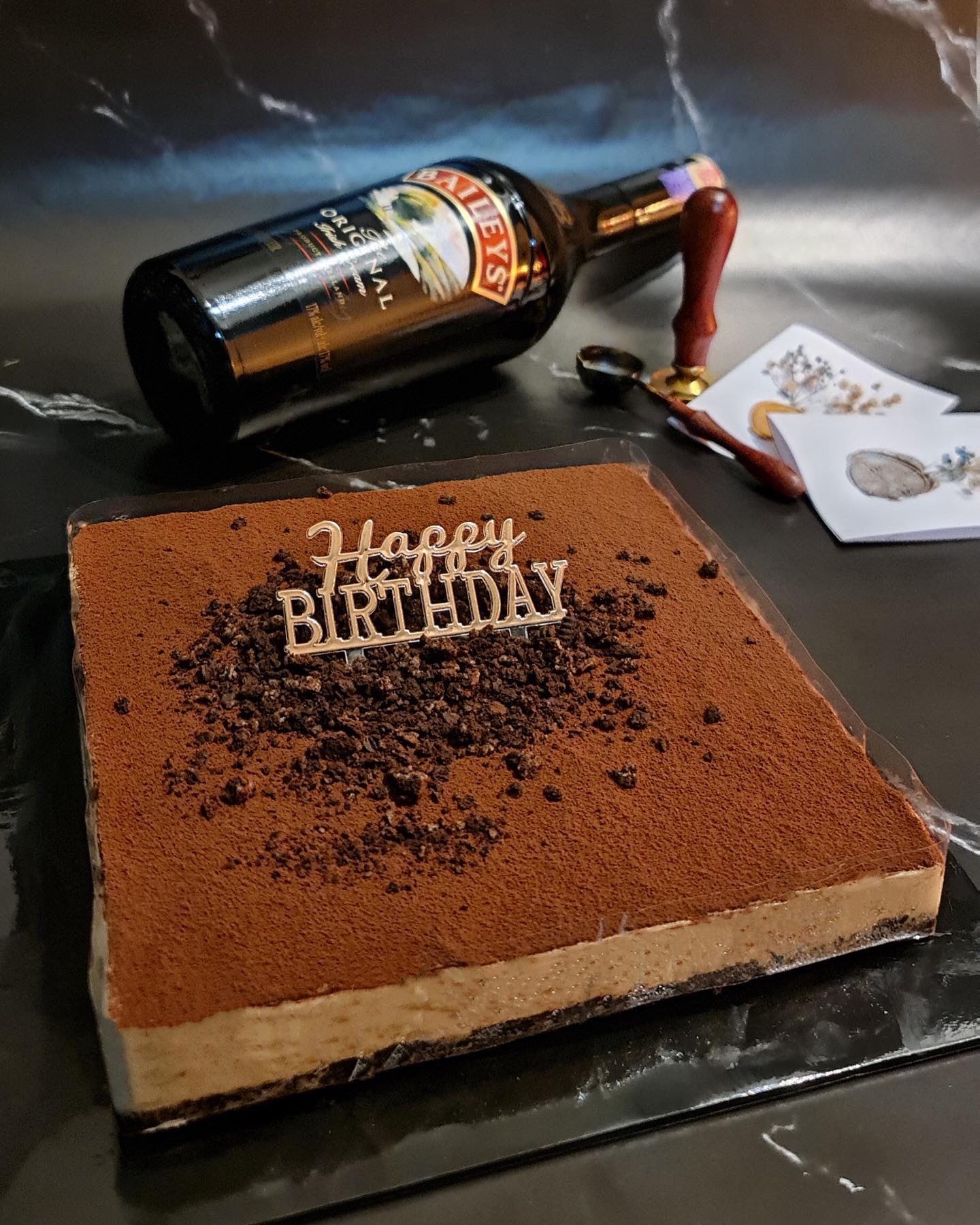 Alcohol can give flavor, moisture, and a tender crumb to the baked goods. This means that if you have not tried one, you should definitely give it a shot. Check out Tipsy Bites' Original Baileys Irish Cream and Espresso Martini Kahlua (Lotus Biscoff) for a merrier celebration!
Heaven For Cakes Lovers
Foodies, make sure to come back to this list the next time you run out of ideas! Alternatively you may check out this article for 8 Desserts Spots to create your own party at home!
New Shopee Deals: https://shp.ee/mwksseq
Lazada Everyday Low Price: https://c.lazada.com.my/t/c.Y5ZB6V
Now Playing, Catch New Episodes Every Friday At 7 PM
Foodie Canteen is brought to you by Good Foodie Media; the team behind KL Foodie, Penang Foodie, Johor Foodie, Singapore Foodie, Bangkok Foodie, Halal Foodie and Foodie 大马吃货. 
—
We would like to invite you to join our New Private Community Group! Here you are free to ask questions, share your love for food, and explore the Klang Valley community! We will also regularly post about casual promos and the latest findings.
Click on the button below and hunt good food with us today!