A brand that is no longer stranger to many of us, the legendary Hai Di Lao is finally coming to Malaysia! The food chain's first Malaysian outlet will be located at the ground floor of Sunway Pyramid Hotel. From pampering session like manicure during the wait to the drooling soups and unlimited choices of food, nothing is not worth mentioning. Scroll down for more surprising information!
Yes! Hai Di Lao Is Opening Its Second Outlet In Malaysia Too!
All of us know that Hai Di Lao is making their first debut in Sunway Pyramid soon. And guess what?! They are opening their second outlet in Pavillion too! Source: here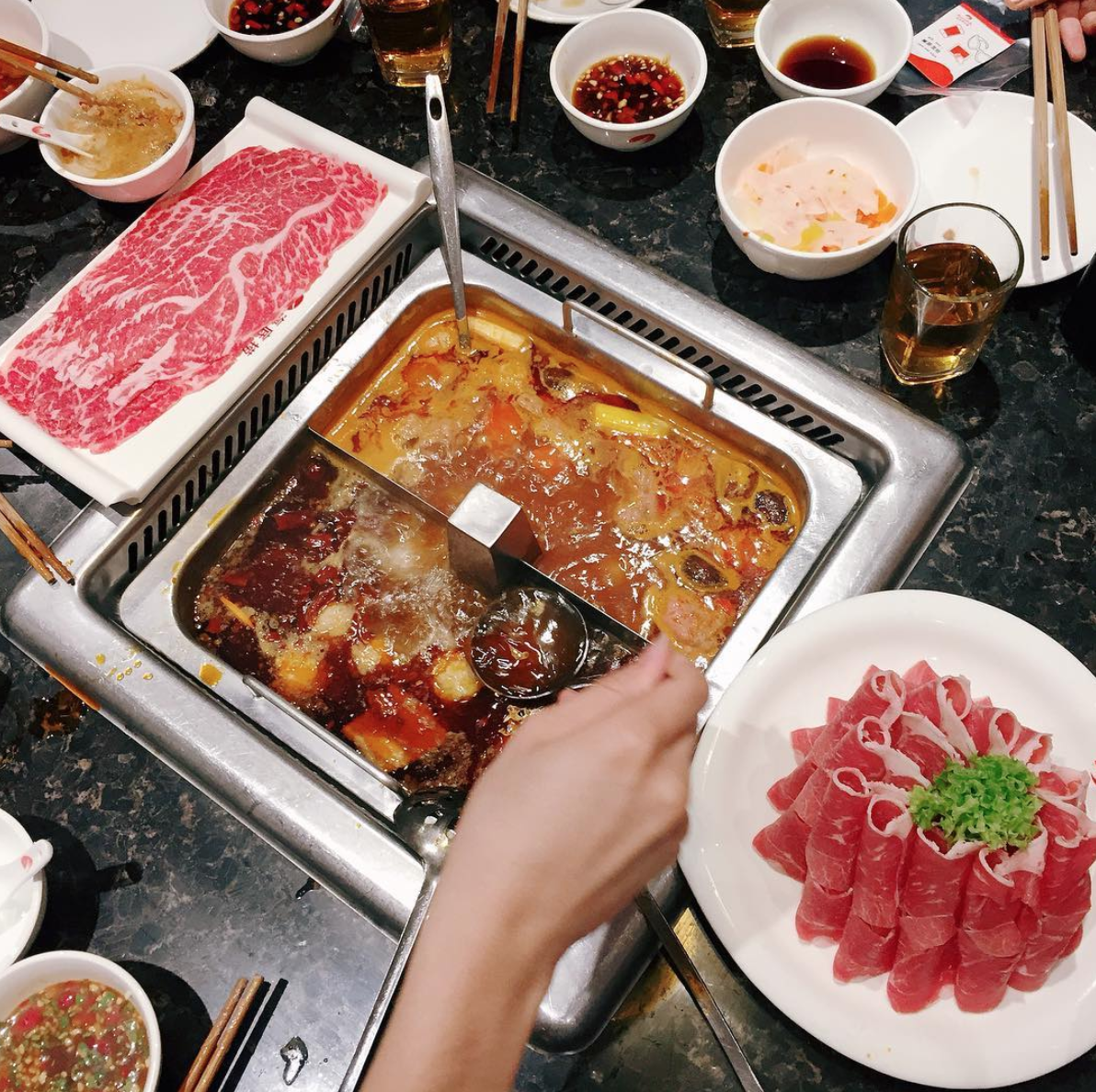 Just a little "FYI," Hai Di Lao was founded in the Sichuan province of China way back in 1994. Hai Di Lao's chain of hot pot restaurants opened its first ever overseas outlet in Singapore in December 2012, and has since expanded to Hong Kong, Taiwan, Japan, South Korea, and even US.
Their customised and attentive customer service has gained popularity among many and therefore Hai Di Lao has been crowned "Top 10 Hot Pot restaurant" and " China's Top 100 catering enterprises", also it was reported by Harvard Business Review twice.
Related: 10 Steamboat To Try In Kuala Lumpur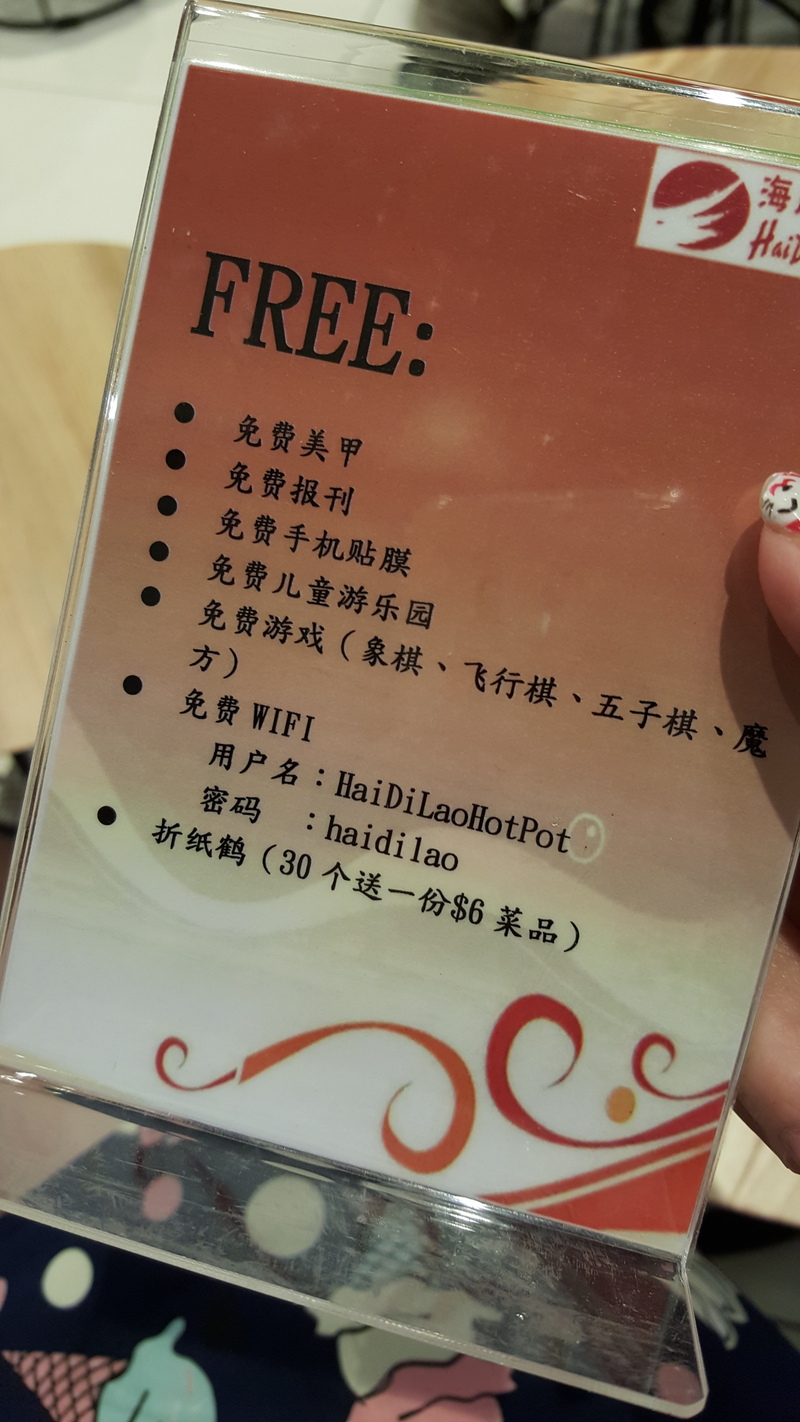 Hai Di Lao — which means "fishing in the bottom of the sea" in Mandarin and refers to fortune in the Sichuan province is famous for two things, the quality of their food and their extremely good customer service. As we know, waiting time can go up to two or three hours, but customers can keep themselves occupied with boardgames and reading materials at the waiting area, or simply head over to the manicure studio for a free manicure, Who would pass up the opportunity of a free manicure? Not me!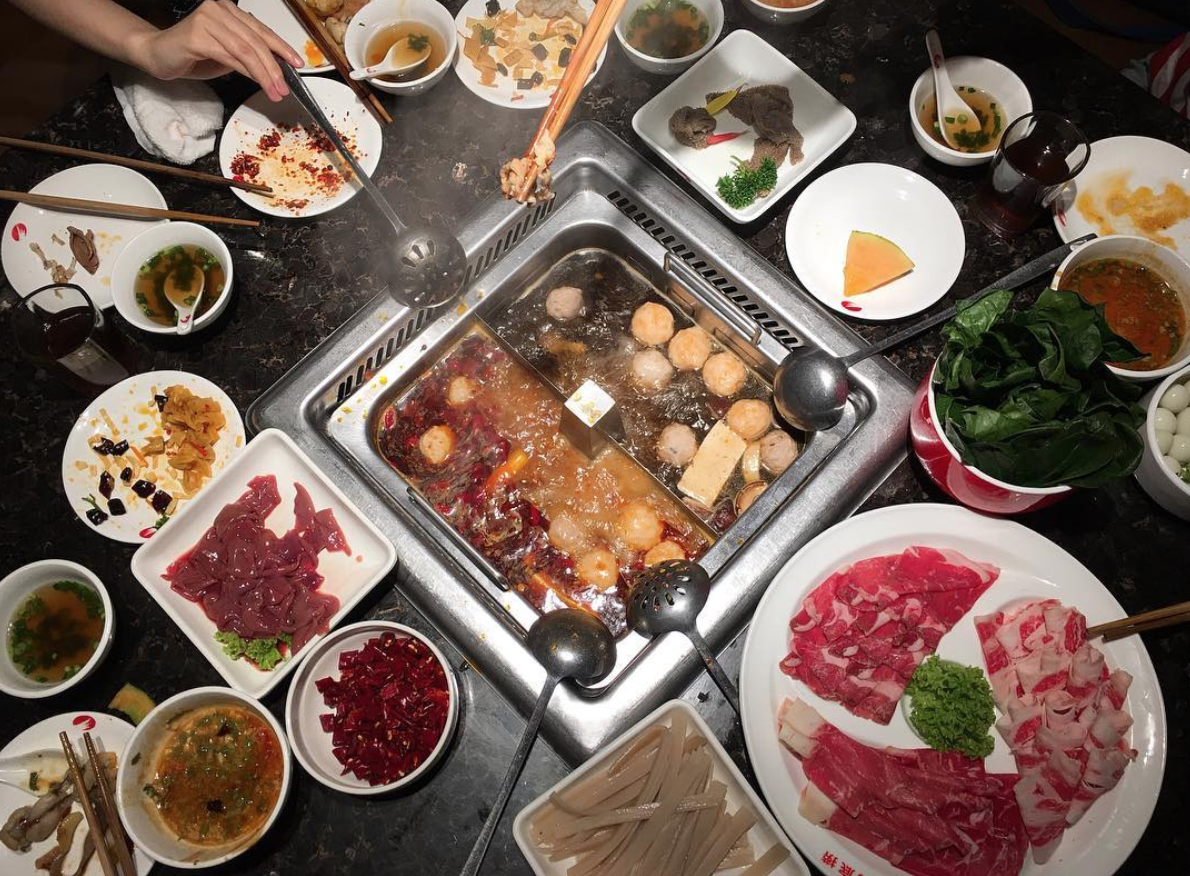 The varieties of the ingredients are endless! And not to mention about their soup, soup stocks come in a variety of flavours, such as chicken, mushroom, tomato, seafood, laksa, and the restaurant's spicy Sichuan pot. While most hotpot restaurants in town only let you have a choice of two soups, you can opt to have four soup flavours at the same time. How satisfying!
Hai Di Lao Malaysia Is Hiring!
If you love Hai Di Lao Malaysia so much to be part of them, they are now hiring restaurant employees! Sought after positions include service crews, crew-meal-chefs, cleaners, dishwashers, and kitchen helpers. As seen on the application form, you have two choices of working locations, Sunway or Pavillion. If you are interested to be a part Hai Di Lao's family, kindly scan the QR-code below for the job application form. 🙂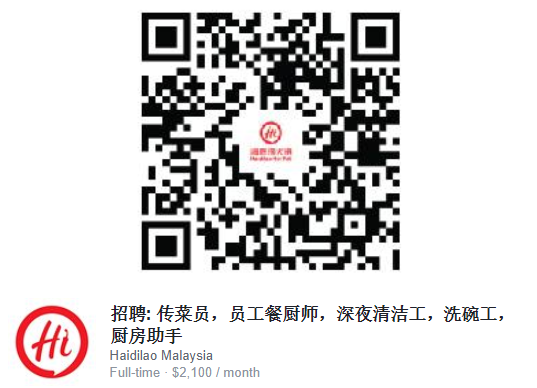 As yet, there is no timeline for the restaurant's opening. We know foodies will surely jumping in joy over this news as they are opening their second outlet in Malaysia! But anyway, don't forget to share this news to your friends and family!
Now Read: Top 13 Most Instagrammable Places In KL
Photo Cover by: ValueInvestAsia & Lee Cindy (Instagram)