Oh for the love of hotpot, a heartwarming classic that brings comfort to the soul. It's somewhat more of an experience than merely a dish, where friends and family would gather to cook various ingredients in the centred pot of boiling broth, ready to eat within minutes! Although the basic hotpot as we know it would only consist of a soup base, Hong Kong Kool Chicken Pot at Sunway Velocity Mall chooses a unique direction that changes the hotpot game entirely.
Hong Kong Kool Chicken Pot Serves 2-in-1 Dry Pot That Turns Into Soup
Hong Kong Kool Chicken Pot is a restaurant that features hotpot and BBQ skewers prepared by real Hong Kong head chefs. These chefs brought age-old Hongkongese recipes and even ingredients all the way to Kuala Lumpur, thus birthing delicious and authentic dishes at this restaurant.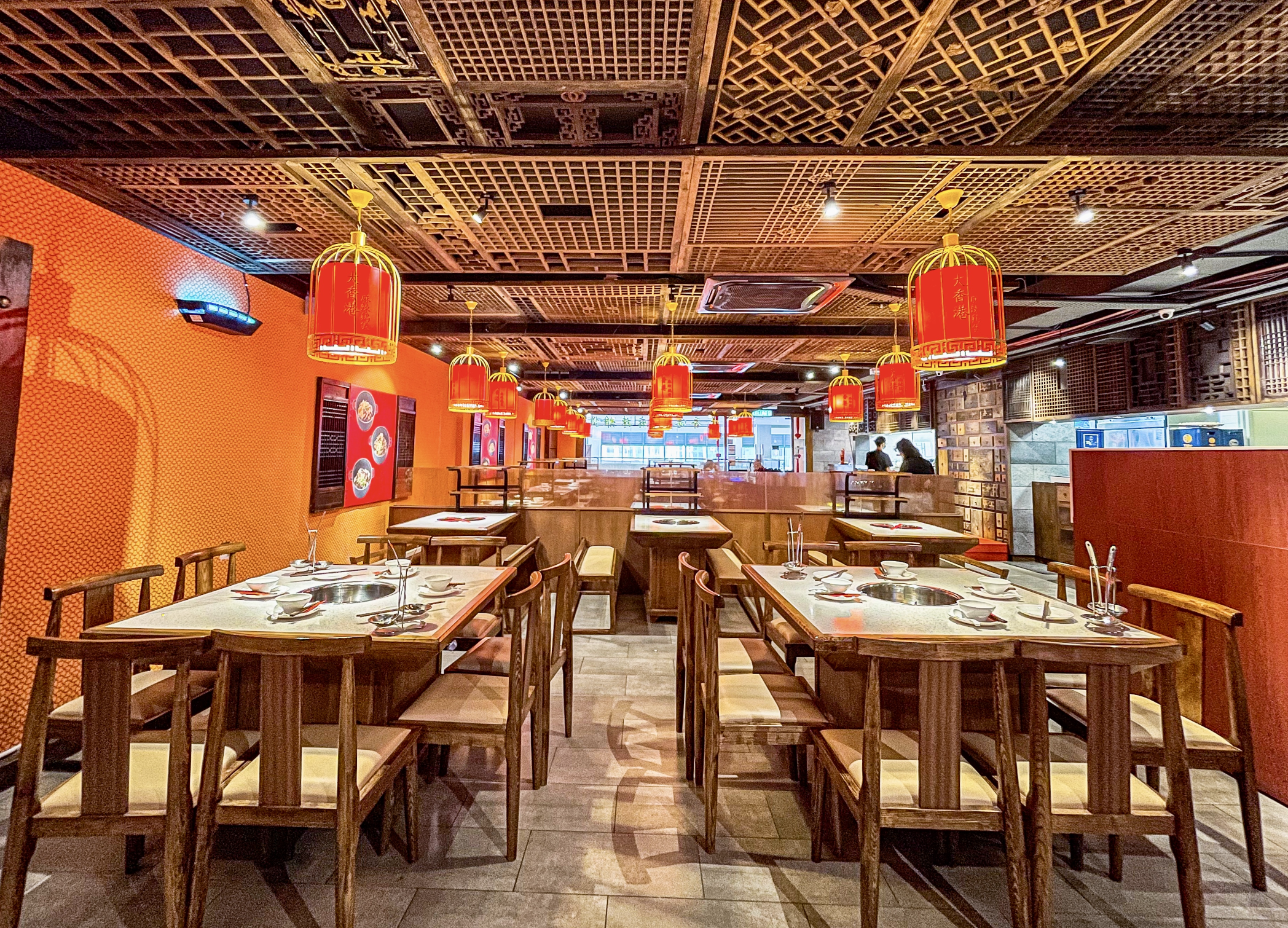 Their interior instantly sets the mood for a cosy gathering with friends and family, with private karaoke rooms for those who love singing a tune! There are three (3) sizes of karaoke rooms available: Small, medium, large (left to right)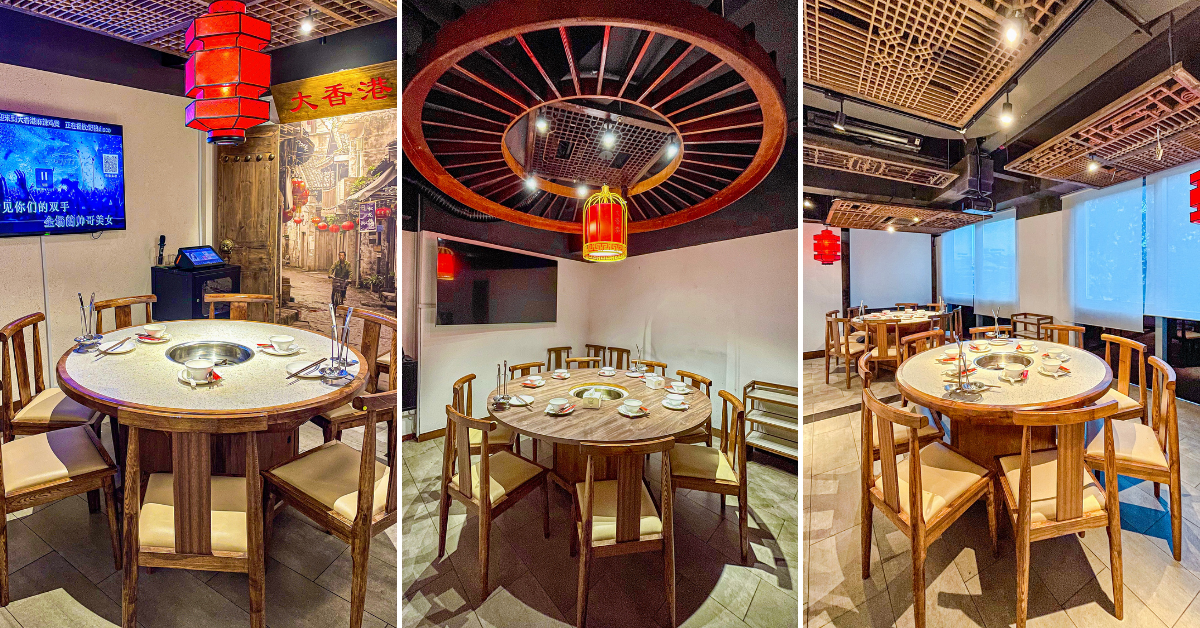 Dry Pot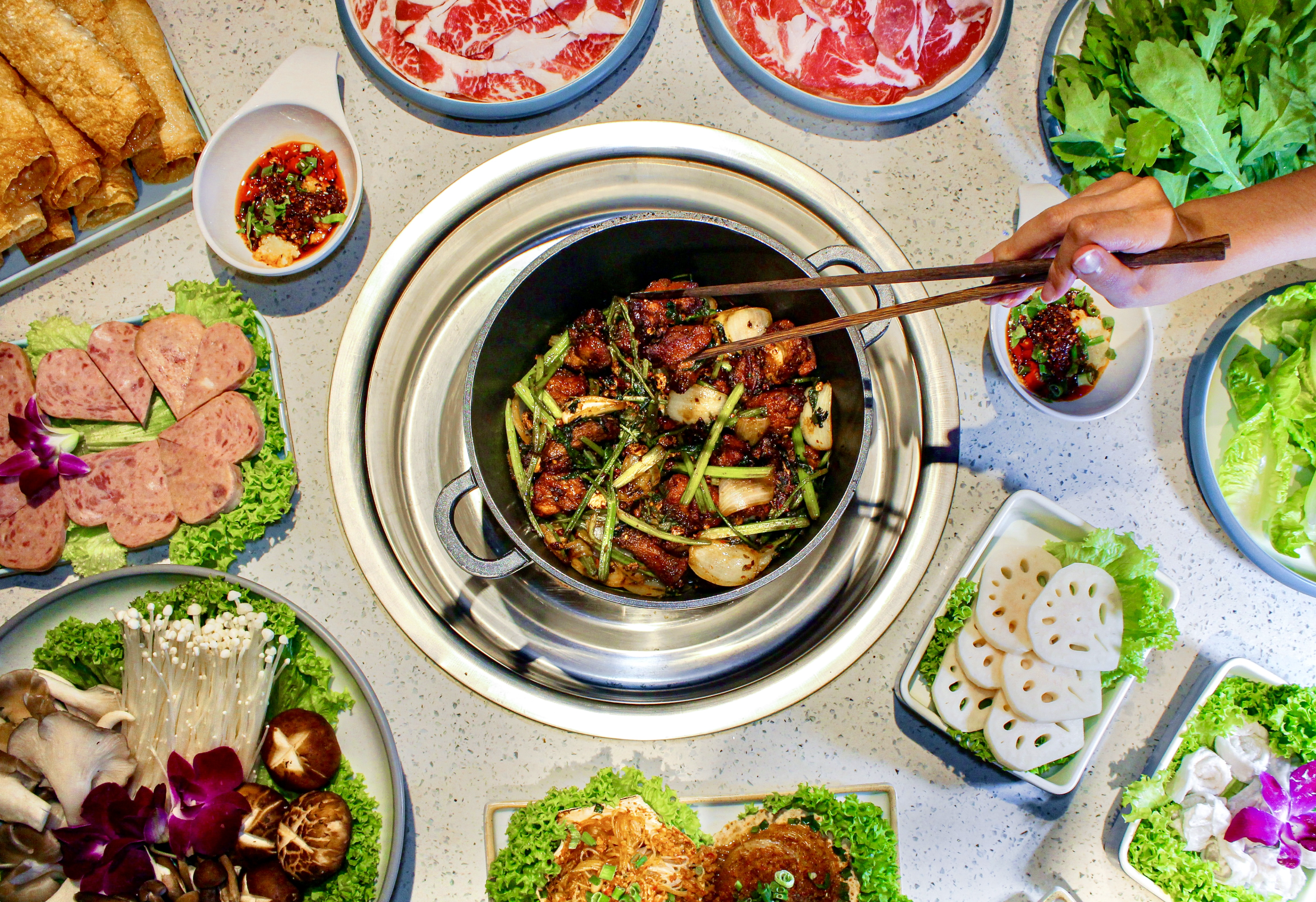 Instead of solely adhering to the standard concept of hotpot, what's kool about this restaurant is their special dry pot. The protein of choice (chicken, prawn or frog) is freshly cooked with Sichuan peppercorns, coriander and other herbs, taking about 20 minutes to prep. It's then served in a steaming pot that whiffs of fragrance which would quite literally knock your socks off.
Here comes the unique part- once you've finished the dry pot, the server will come around to pour in a clear chicken broth, turning it into hotpot at no added cost! Depending on your spice tolerance, you can build the level of spiciness of the soup upon request or even tone it down!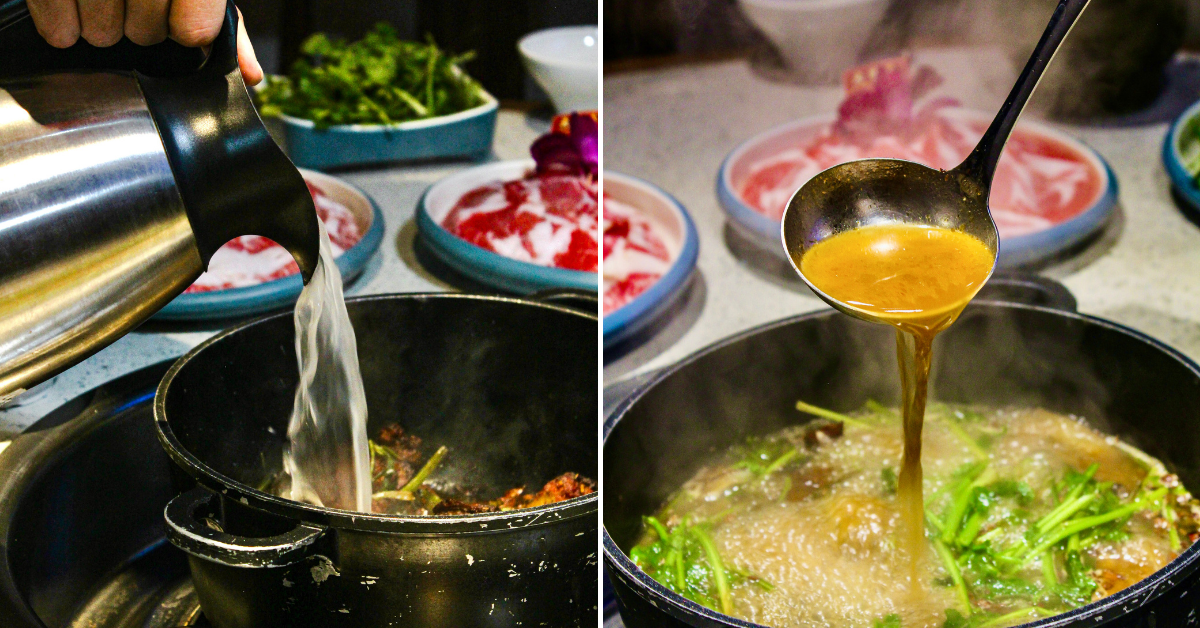 There's a wide array of hotpot ingredients to choose from such as Angus beef, Iberico pork collar slices, Japanese clams, tiger prawns, lotus root, vegetables and more.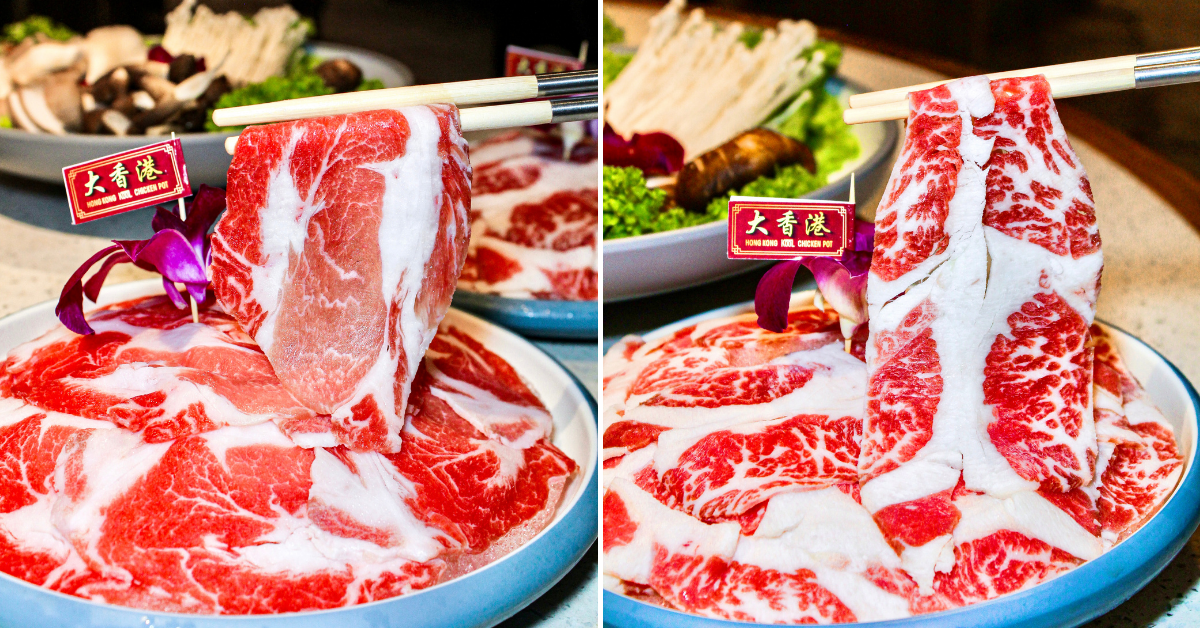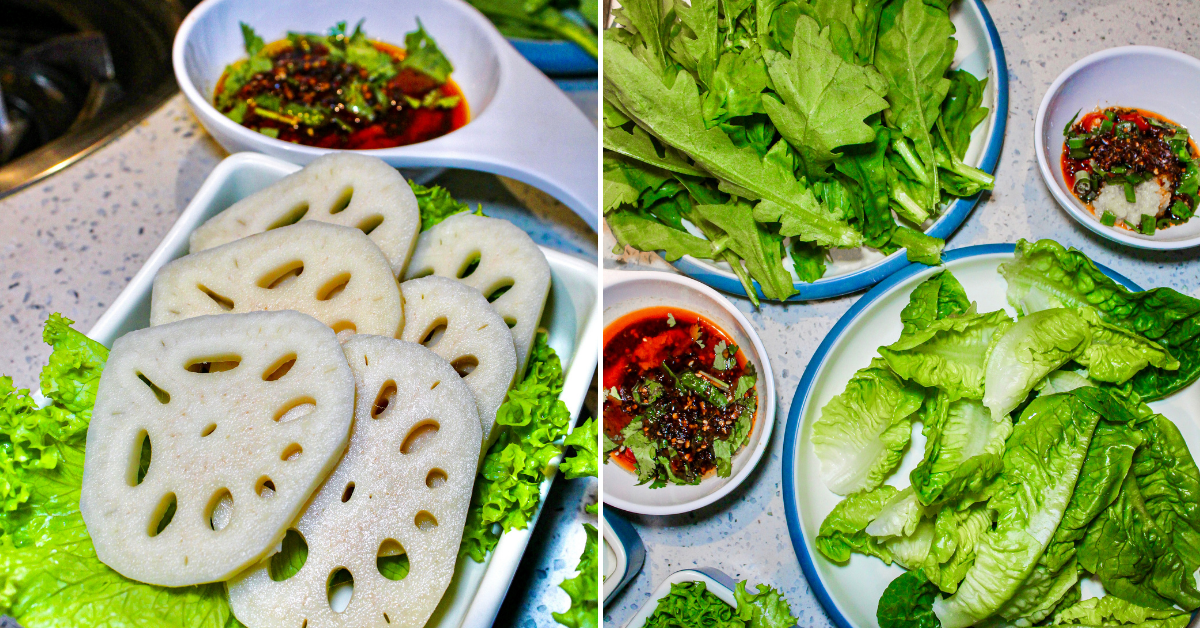 They also have a delicious but humble homemade fried beancurd roll and mushroom platter! One of the hotpot ingredients includes luncheon meat imported from Hong Kong that truly differs from the ones in Malaysia too.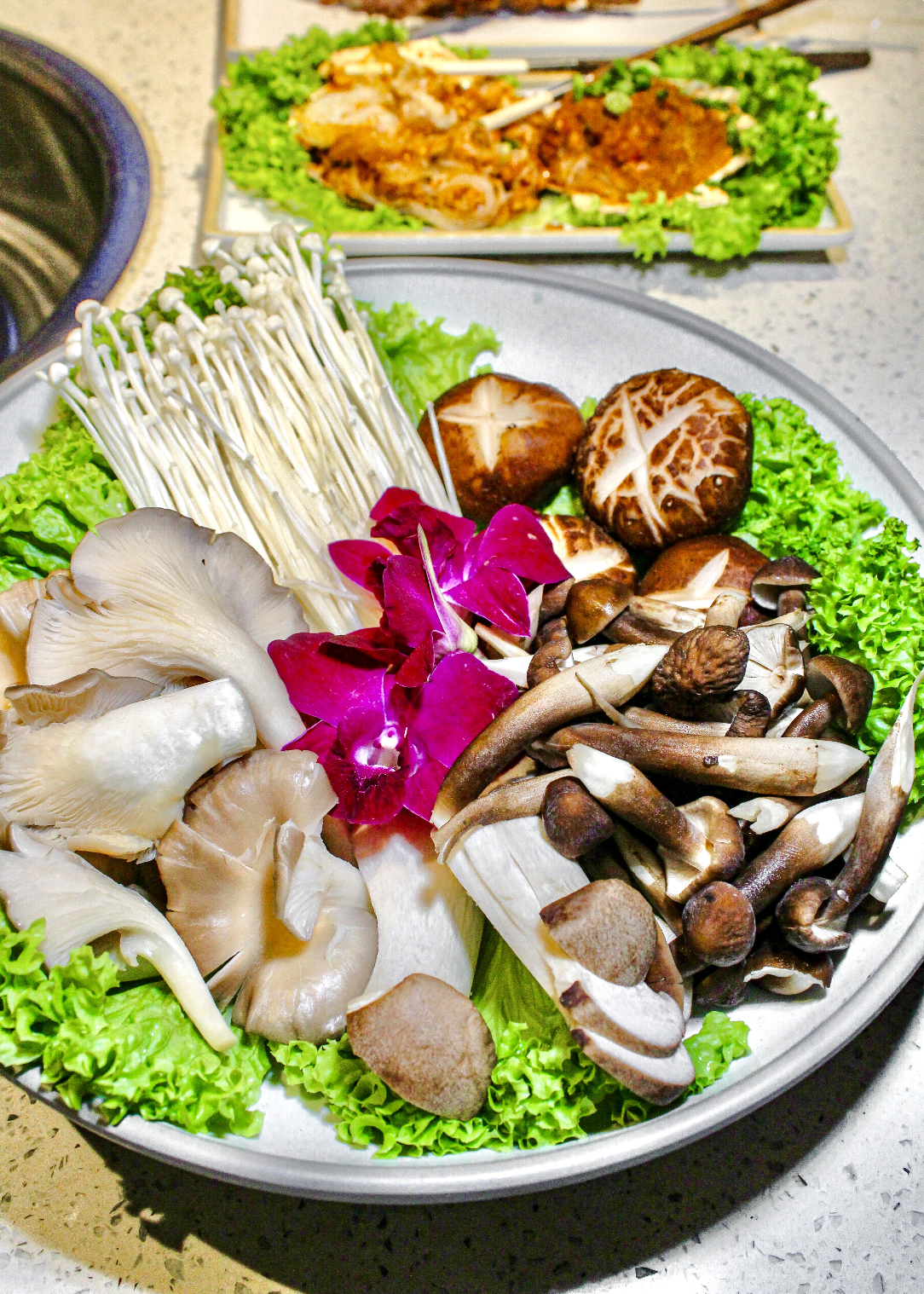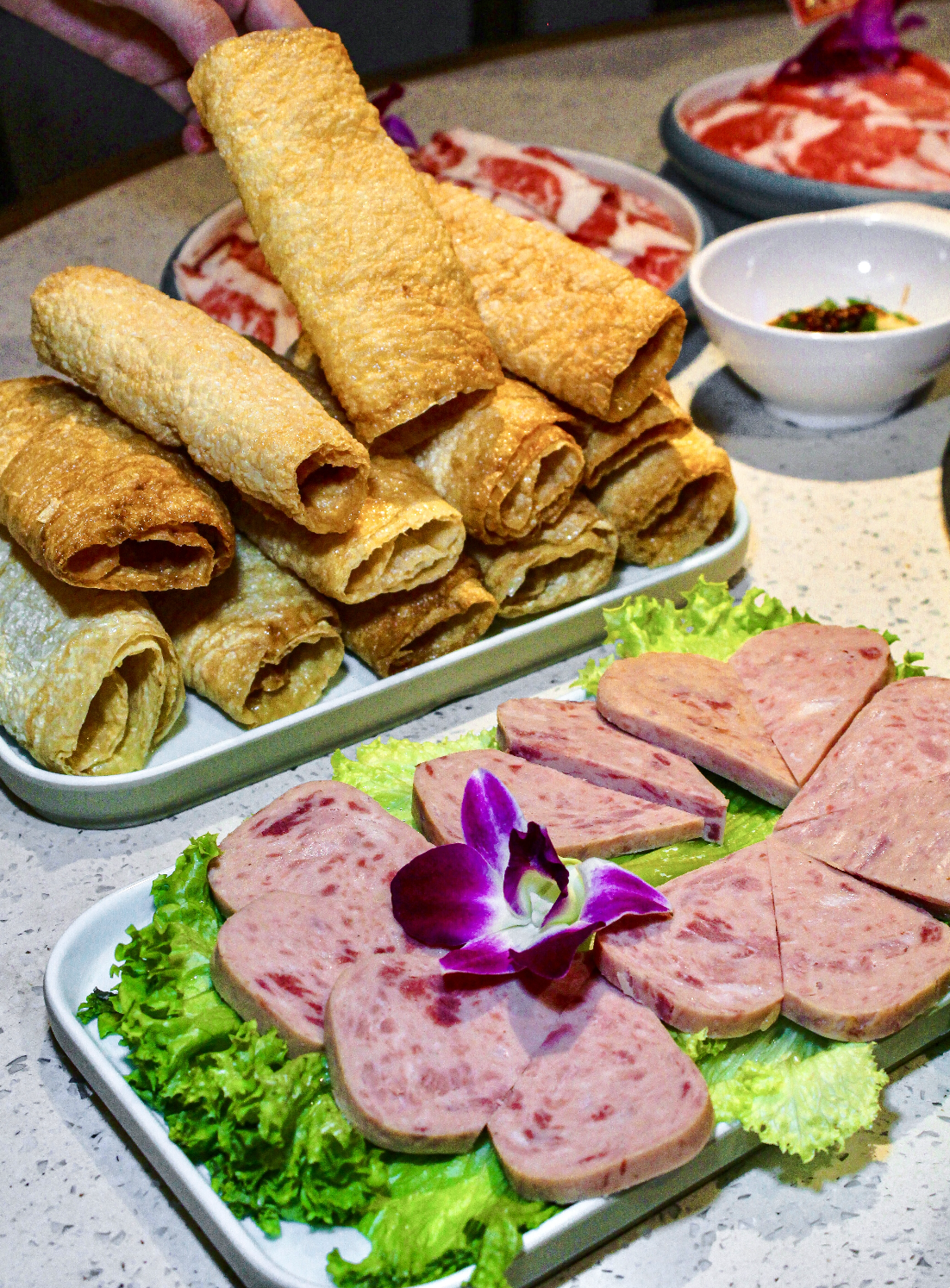 Teochew dumplings are also a great addition to your hotpot.
Double Hotpot
We also tried their double hotpot that holds two (2) types of broth: preserved vege & pork intestine, and spicy chicken. Apart from those aforementioned, there are other broths available too like the Sichuan spicy chicken soup and tomato soup base.
Preserved vege & pork intestine soup
Create your own condiments at their station filled with sauces, oils, herbs and more: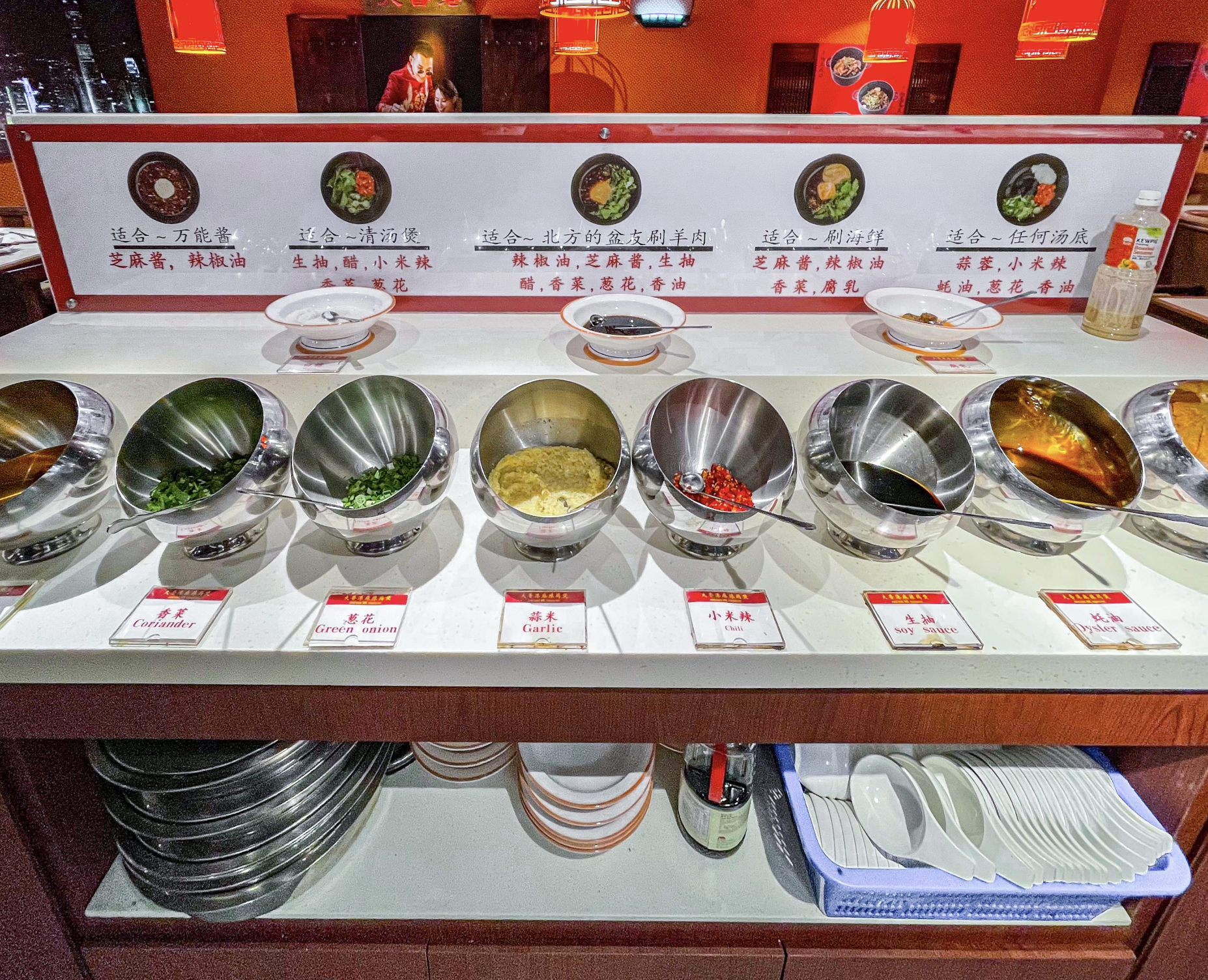 Their peanut butter sauce & chilli oil are a must-try!
BBQ Skewers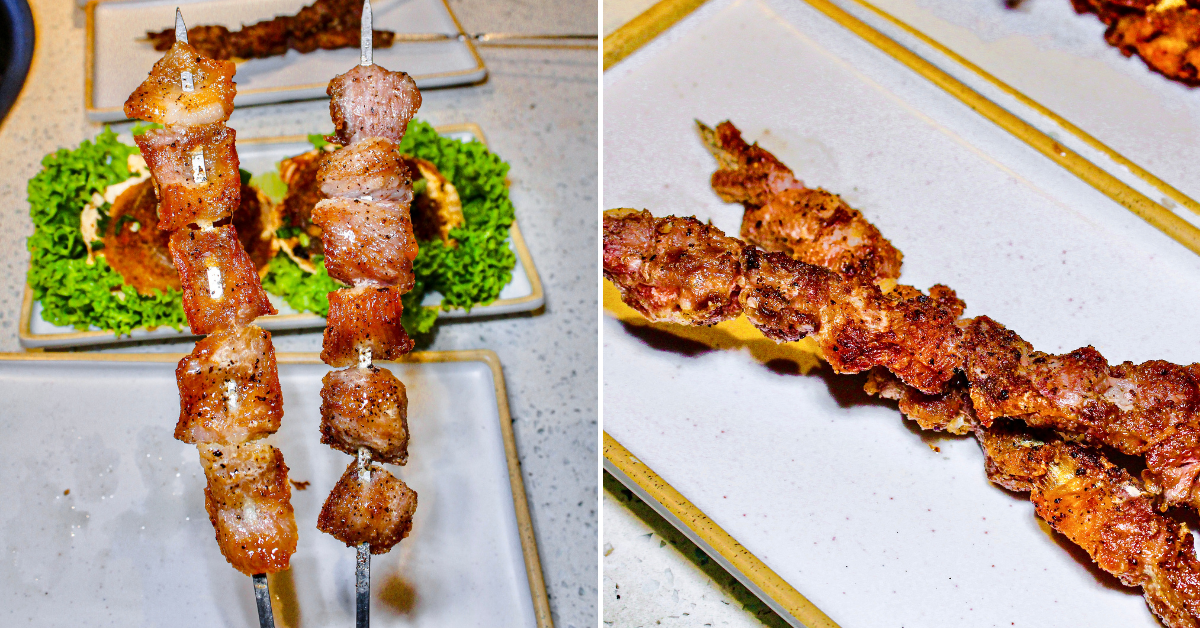 If you're looking to try new things as well, don't miss out on their BBQ Sticks! Using Sichuan-style powdered herbs, they have interesting meats like Iberico lagrima & secreto, along with chicken cartilage.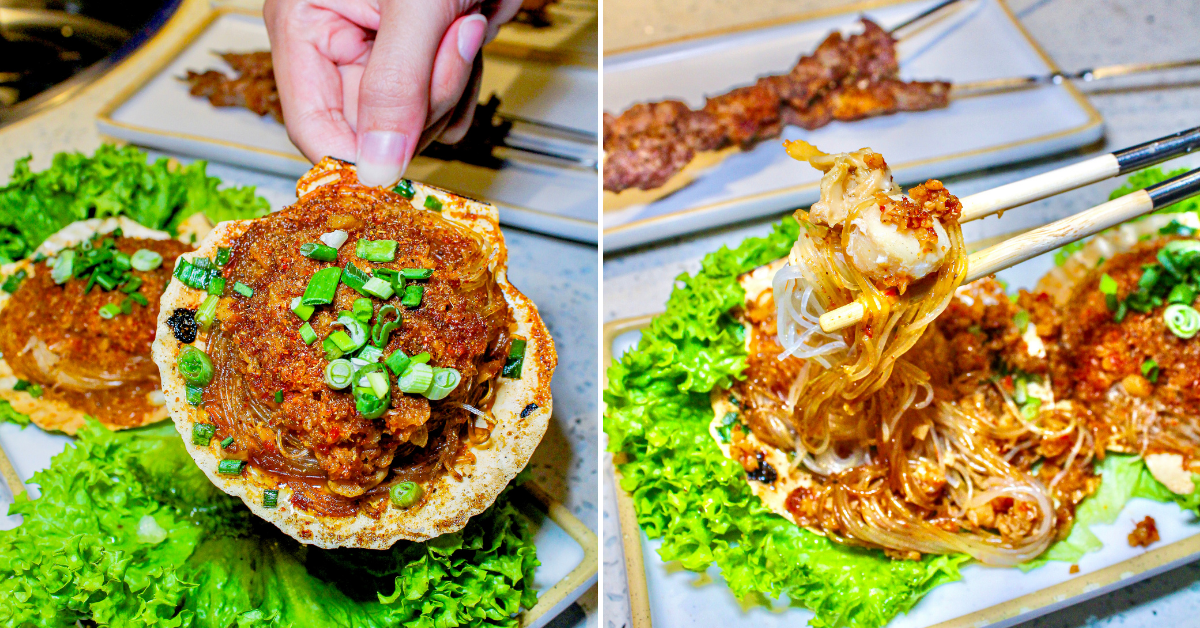 Lovers of scallops can also find grilled ones here, with glass noodles & minced garlic!
To finish off the sumptuous meal, try their homemade watercress honey lemon tea! It's beyond refreshing and the watercress adds a surprisingly fresh touch to an otherwise regular tea.
Experience Hotpot With A Twist
This CNY, Hong Kong Kool Chicken Pot is offering 80% off fortune sticks daily till 15th February! There is also 20% off all sakes from Monday-Thursday, which adds on to the fun especially when you book karaoke rooms up till 15th February. Delivery is available too, with RM10 off on orders more than RM250 (hotpot comes with disposable pot & burner). Be sure to visit Hong Kong Kool Chicken Pot with an empty belly and treat your family & friends to a real Hongkongese hotpot dining experience this year! Enjoy foodies and Kung Hei Fat Choy!
Hong Kong Kool Chicken Pot @ Sunway Velocity
Address: 2nd Floor, V03A-02-02, Sunway Visio Tower (V03A Lingkaran SV Sunway Velocity, Cheras, 55100, Federal Territory of Kuala Lumpur
Opening Hours: 12pm-12am (Daily)
Contact: +6012-7935929
Status: Non-halal
Link(s): Website | Facebook | Instagram
Hong Kong Kool Chicken Pot @ Solaris Mont Kiara
Address: 13, Solaris Mont Kiara Jln Solaris 2 Solaris Mont Kiara, Mont Kiara, 50480 Kuala Lumpur
Opening Hours: 12pm-12am (Daily)
Contact: +6016-3371113
Status: Non-halal
Also Read Chinese Restaurant In Ampang Of Over 30 Years Is Known For Their HUGE Chilli Crabs & Poon Choy
Now Playing, Catch New Episodes Every Friday At 7PM
New Shopee Deals: https://shp.ee/mwksseq
Lazada Everyday Low Price https://lzd.la/page
–
We would like to invite you to join our New Telegram Group! We will regularly post about good food, casual promos, giveaways, and interesting findings in Malaysia.