It is definitely hard to satisfy everyone's tastebuds, even among us Malaysian. To our surprise, many have taken a liking to one of our instant noodles brands, MyKuali. To be precise, the Penang White Curry has captured everyone's heart and eventually earning first place in the Best Soupy Instant Noodles category in the New York magazines!
MyKuali's Penang Curry Laksa Ranked First By Food Writers, Chefs & Cookbook Authors!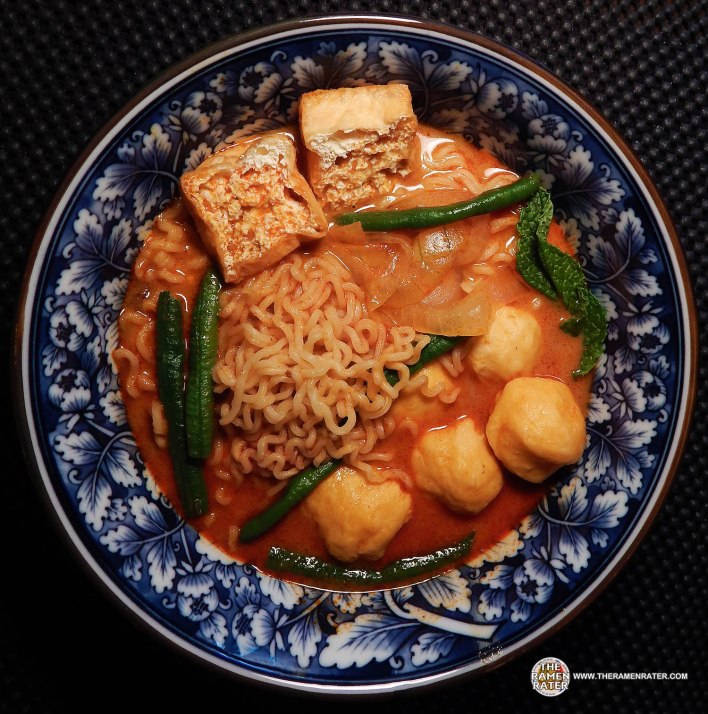 The Strategist is a product-specific online magazine by New York magazine. It covers almost everything such as kitchen and dining, tech and electronics, travel and most importantly, food! Definitely another online publication to add to our list for some worldwide recommendations – aside from Malaysian's favourite Foodie, of course!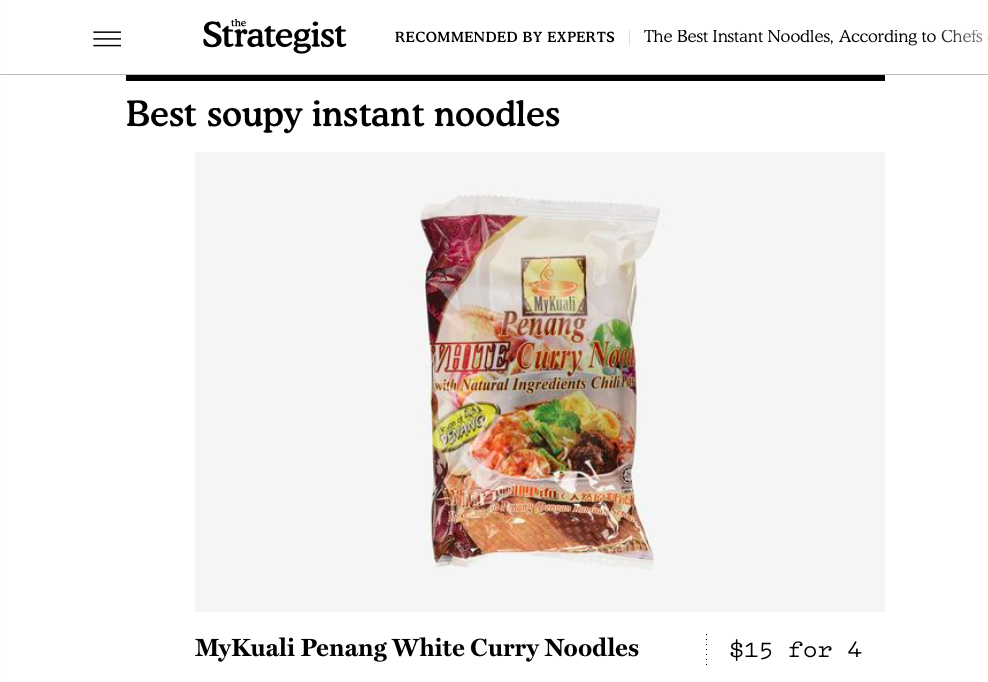 Being ranked first place is definitely something to be proud of as the decision was based on the opinions of American food writers, chefs and cookbook authors! That's grand, okay. According to Mia Leimkuhler, "No discussion of instant noodles can take place without the opinion of Lucas Kwan Peterson."
"In my experience, you can't go wrong with instant noodles from MyKuali,"

– Los Angeles Times food columnist, Lucas Kwan Peterson.
Lucas also ranked MyKuali's Penang White curry second place after Indomie's BBQ Chicken in his 2019 'The Official Instant Ramen Power Rankings' article. And, of course, he was the one who nominated MyKuali's Penang White Curry for The Strategist's Best Soupy Instant Noodles ranking.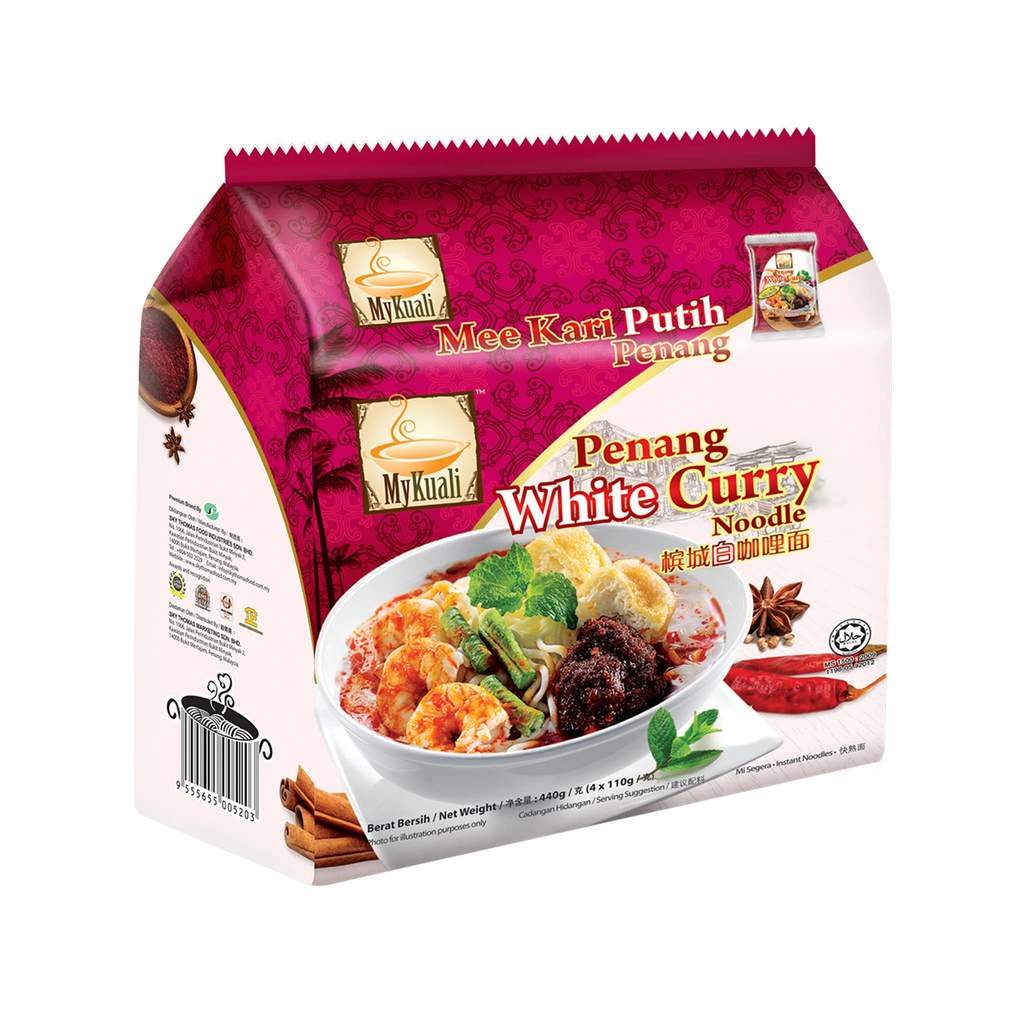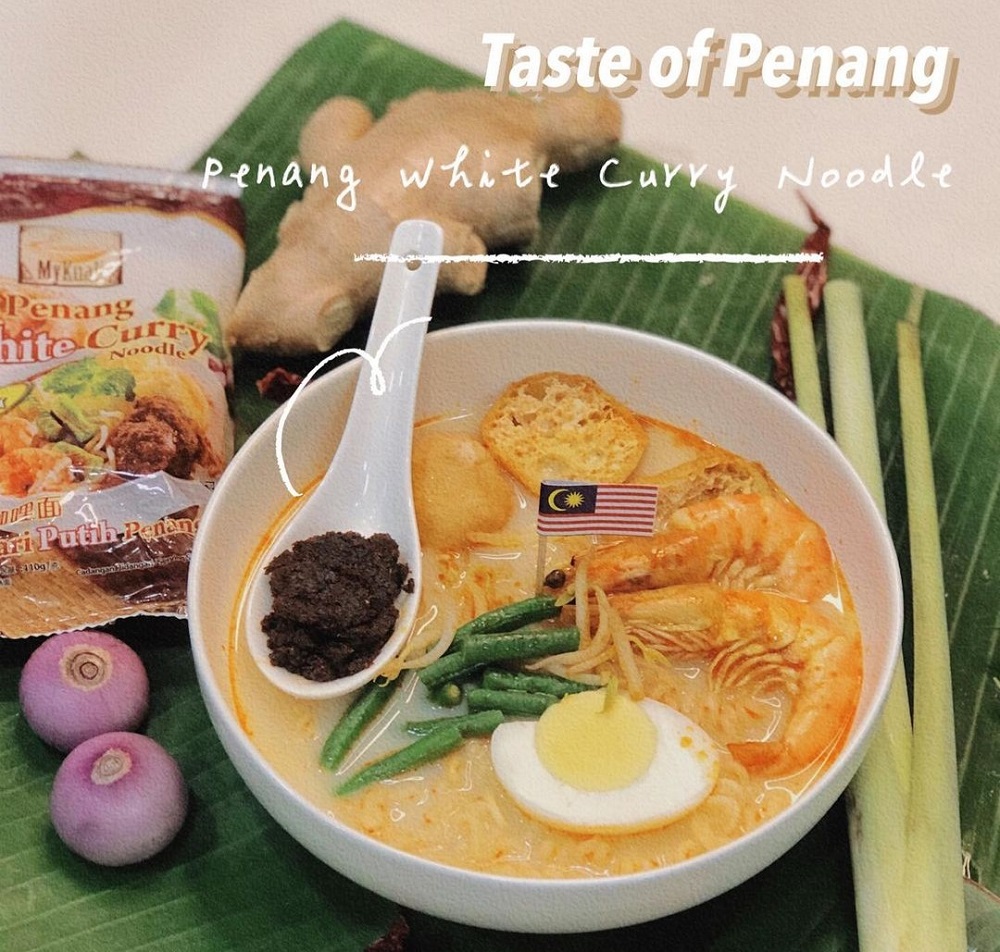 Furthermore, he also added that this Malaysian brand is very easy to get – one of the reasons why he loves it. According to The Strategist, you can get MyKuali's Instant Noodles at $15 (about RM60) for a pack of 4 at Walmart.
Have You Tried MyKuali Yet?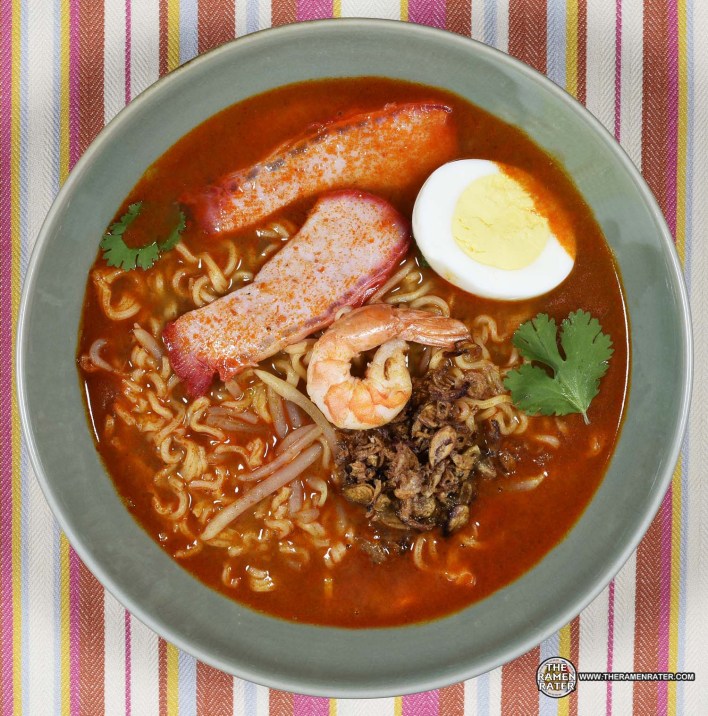 While there are so many delicious instant noodles available in Malaysia, MyKuali is definitely a must-try! If you haven't tried it, put them on your list now or get them at Shopee or Lazada! Links are below for your convenience. Aside from Penang White Curry, they have other amazing flavours to try too – Penang Red Tom Yum Goong, Penang Hokkien Prawn Noodle and Spicy Fried Noodles. Be sure to try them all!
Link(s): Website | Facebook | Instagram
Source: The Malay Mail
–
Also Read: Retail Giant Siam Piwat To Make Its First Foreign Debut At Pavilion Bukit Jalil
Now Playing, Catch New Episodes Every Friday At 7PM
New Shopee Deals: https://shp.ee/mwksseq
Lazada Everyday Low Price https://lzd.la/page
–
We would like to invite you to join our New Telegram Group! We will regularly post about good food, casual promos, giveaways, and interesting findings in Malaysia.