TL;DR
B40 households will receive total of RM800, while B40 singles will receive RM200
M40 households will receive total of RM250, while M40 single will receive RM100
Job seekers of non-contributors to Socso can receive minimum RM300 allowance by registering at MYFutureJobs
Government Introduces PEMULIH Aid Package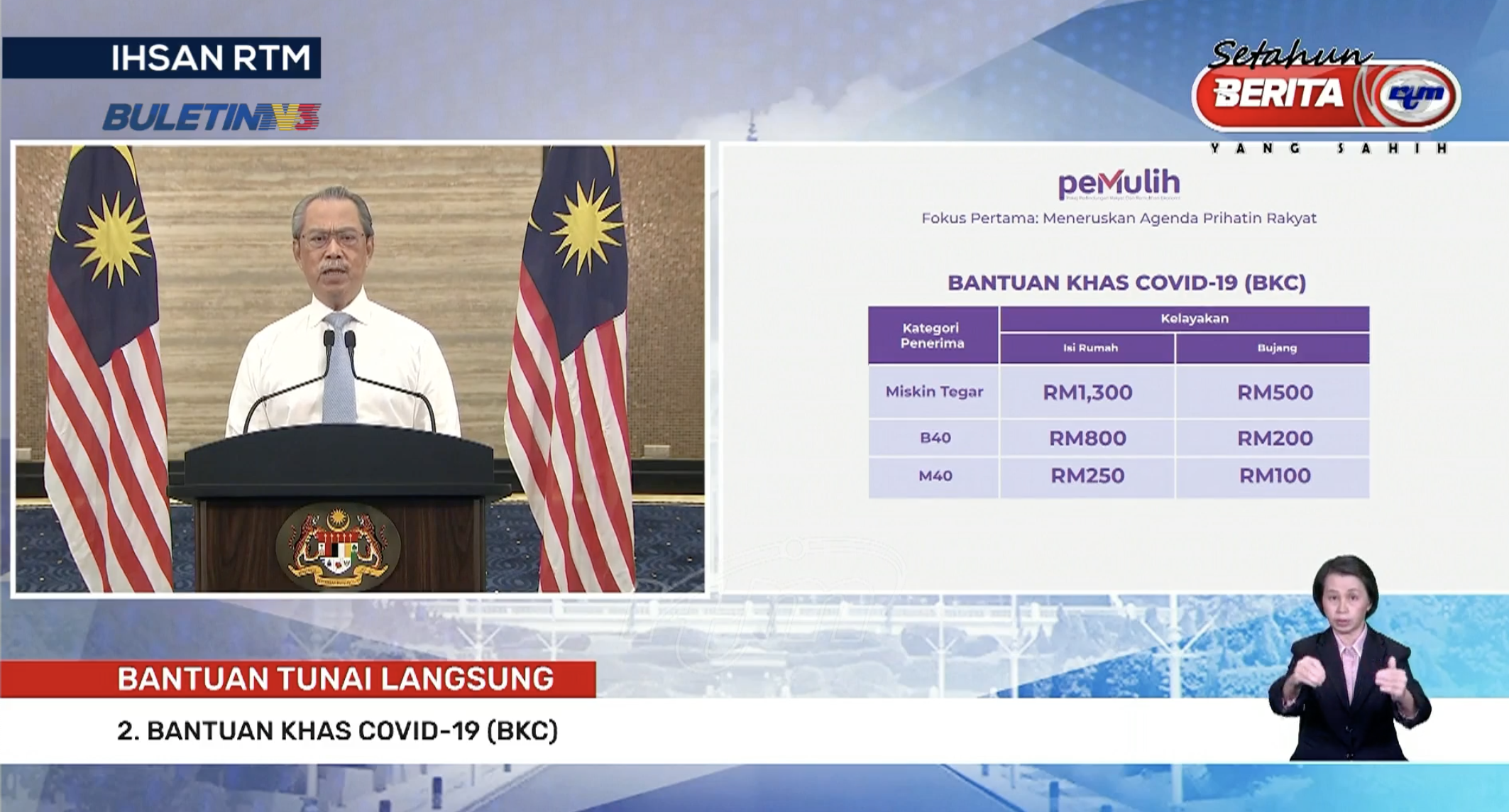 Prime Minister Tan Sri Muhyiddin Yassin has announced a series of initiatives under the Pakej Perlindungan Rakyat dan Pemulihan Ekonomi (Pemulih) to help the nation during Phase One of the National Recovery Plan
In part of that, the Bantuan Khas Covid-19 (BKC) initiative has been introduced for several categories:
Households of hardcore poor (miskin tegar) will receive a total of RM1,300; RM500 in August, RM500 in November, and RM300 in December. Singles will receive RM200 in August and RM300 in November.
B40 households will receive a total of RM800; with RM500 in August and RM300 in December. Singles to receive RM200 in August.
Last but not least, M40 households will receive RM250 while singles to receive RM100 in August.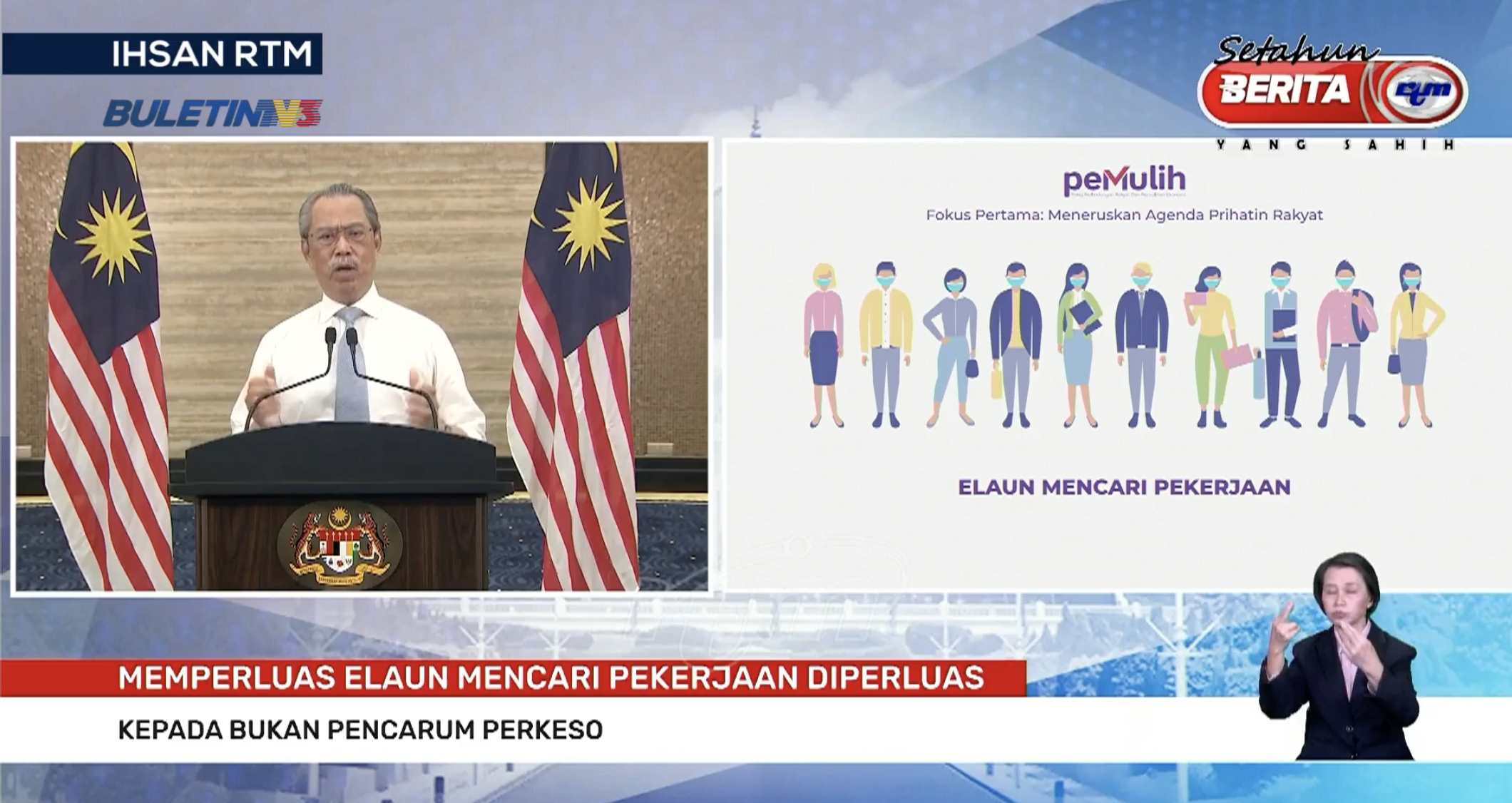 Besides that, job seekers who are non-contributors for Socso, especially fresh grads and those from informal sectors, will be able to register at MYFutureJobs and will be able to receive an allowance of at least RM300. Also, telecommunications companies will extend the 1GB of daily free data until the end of this year.
Source: The Star
Also read Restaurants & Eateries Allowed To Open From 6am-10pm Starting 28 June 2021
Shopee 7.7 Vouchers: https://shp.ee/czmhtv3
Lazada Everyday Low Price: https://c.lazada.com.my/t/c.Y5ZB6V
–
We would like to invite you to join our New Private Community Group! Here you are free to ask questions, share your love for food, and explore the Klang Valley community! We will also regularly post about casual promos and the latest findings.
Click on the button below and hunt good food with us today!