Pizza Hut U.S. just produced pizza, without the pizza - it's just the crust.
Hello, foodies! Can we all agree that pizza is one of the best guilty food pleasures on the planet? And, for most of us (if not all), we live by this mantra: love fades but pizza is forever. So, here's a serious question for all pizza lovers: do you eat the crust or…not? We can't tell if this news would delight us or horrify us but we'll let you folks decide because Pizza Hut U.S. just produced pizza, without the pizza – it's just the crust. Come again?
Pizza That Is All Crust?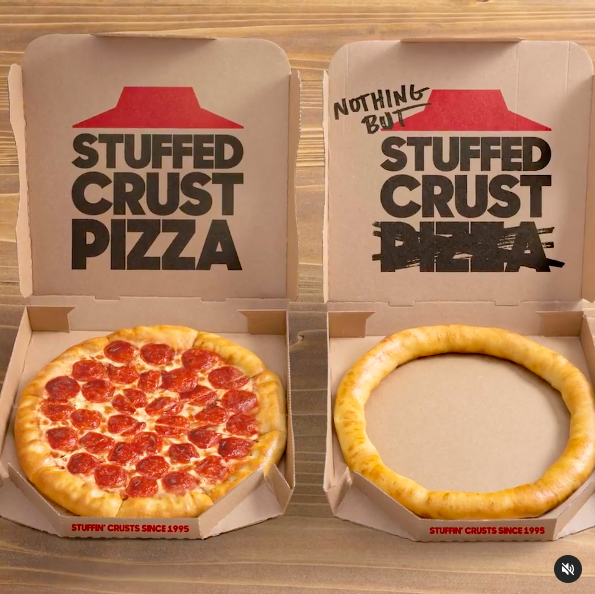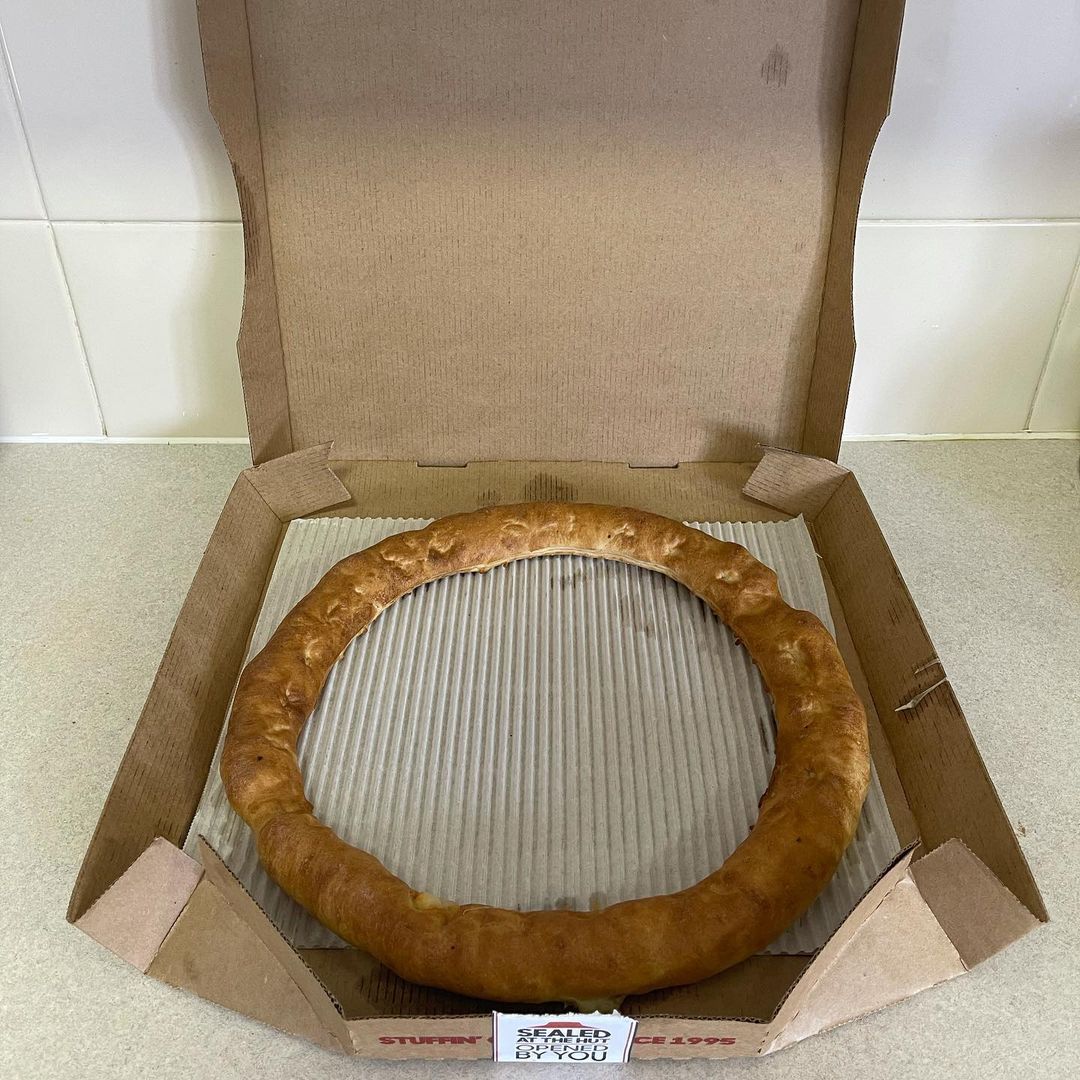 In a recent Instagram post, Pizza Hut in the USA released news that they produced a pizza without the pizza. So, what does this mean you might ask? It's basically, if not literally – just the crust, the pizza crust. Or, as they like to say it, "crust so good, it doesn't need pizza." Check out their video below.
What If Crust Was The Best Part?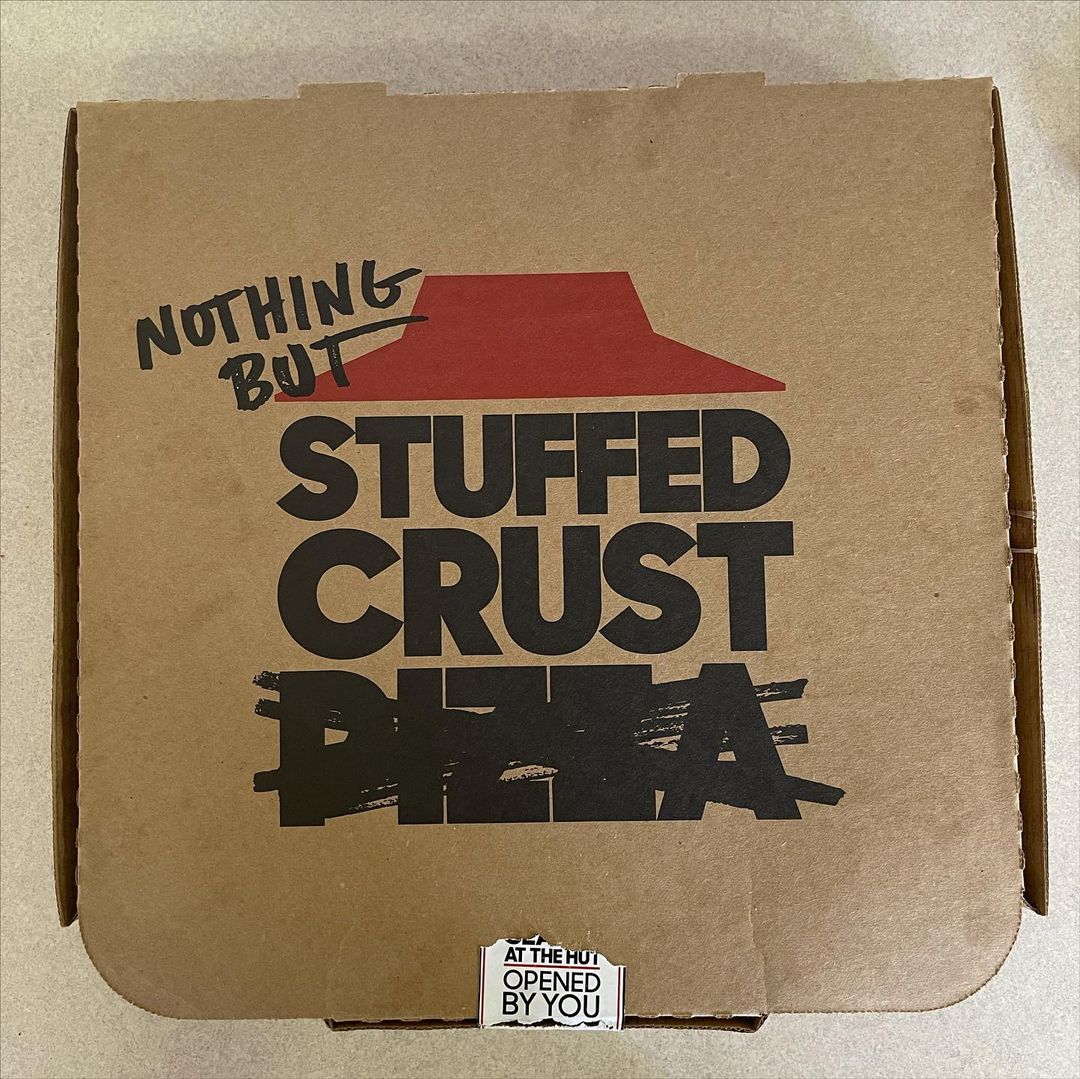 It's a pizza-less pizza. This pizz- stuffed crust is only available in Los Angeles and Dallas in the USA. It is their #NothingButStuffedCrust "pizza" that's basically a Mozzarella-filled crust. So, what do you think of this "pizza"? Would you love it or hate it – let us know in the comment section below.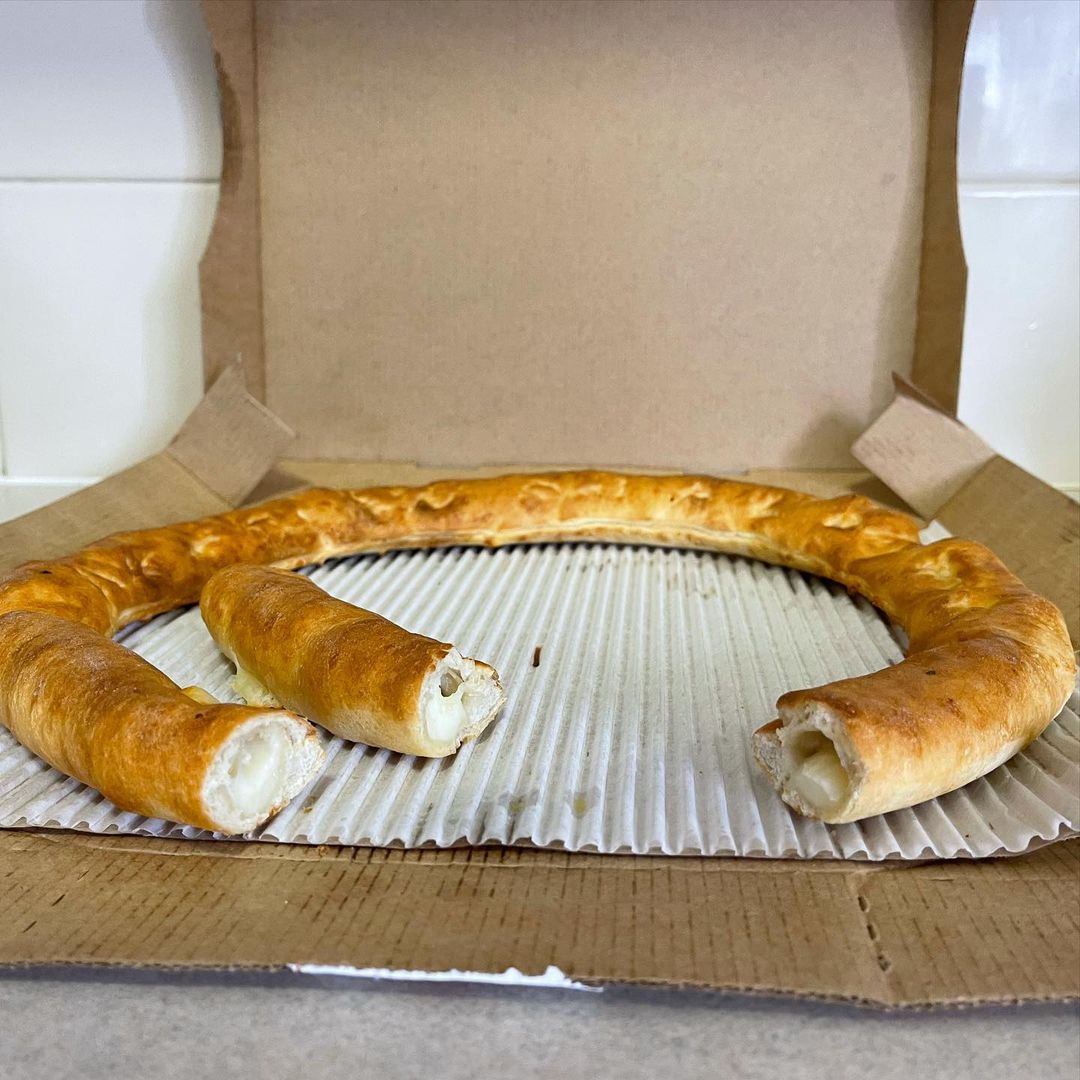 Feature image credit: (left) @pizzahut (Instagram), (right) @snackfeeds (Instagram)
Also read: FamilyMart Is Offering Free Sofuto Ice Cream To All January Babies
–
We would like to invite you to join our New Private Community Group! Here you are free to ask questions, share your love for food, and explore the Klang Valley community! We will also regularly post about casual promos and latest findings.
Click on the button below and hunt good food with us today!