"Ah girl stop burning the midnight oil or you'll look like an old lady before you hit your 30s!" Sounds familiar? Ladies, if you're like us where getting a full 8-hour sleep is a luxury and notice your skin getting duller by day, well it's time to do something. Health is wealth, so keep your body and health in check, starting from what you eat or drink. Here are 5 convenient and nutritious beverages from Signature Market that we highly recommend you ladies to try out. 
Try Out These 5 Amazing Beverages From Signature Market To Get That Healthy Glow From Within:
Did we tell you that these nutritious beverages are convenient and ready to drink in just 3 minutes? This is great especially when your body is calling for supplements and you need a quick rejuvenation. Speaking of supplements, if you're like us who couldn't catch up with pills, these drinks from Signature Market are some great alternatives.
#1 Ruby Goddess Jujube & Goji Grain Beverage (25g x 15 sachets)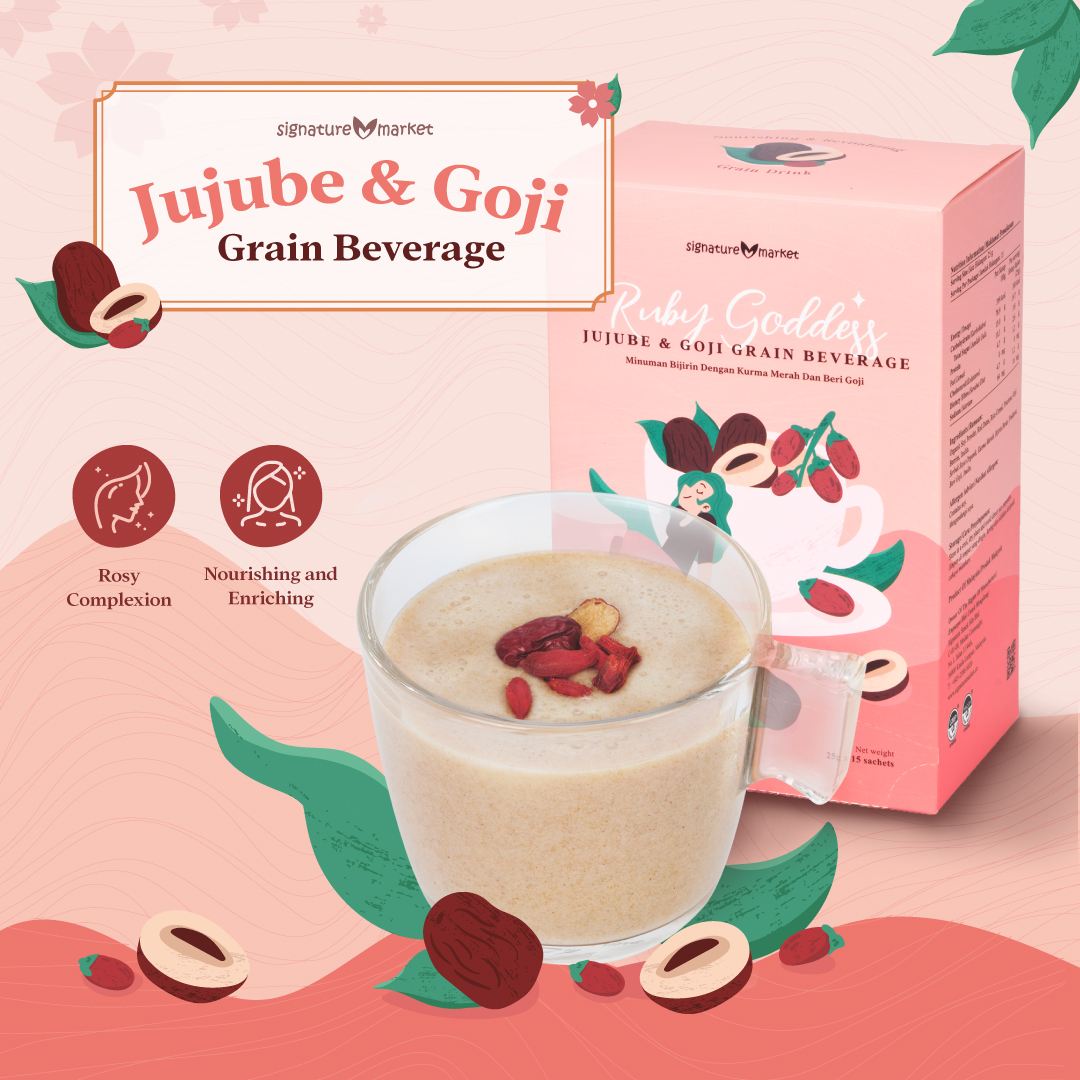 They say breakfast is the most important meal of the day, and that is true. Kickstart your day with this satisfying breakfast drink that's light, creamy & filling from Signature Market! It's power-packed with the nutrients of soy milk, red dates & goji berry (jujube) that are high in protein, antioxidants, and fibre. All the energy and nutrition you need to power through your day.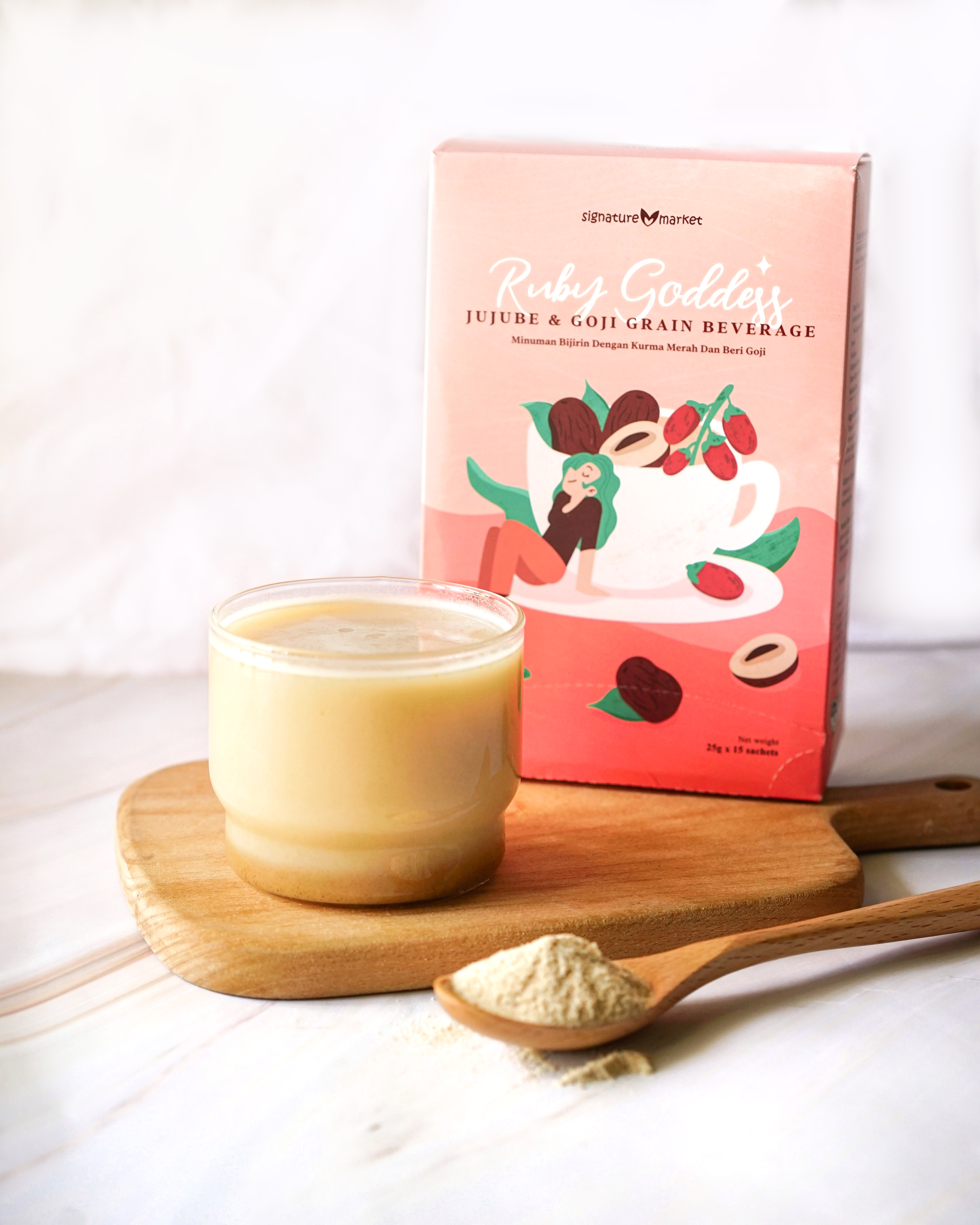 Shop Here: https://bit.ly/37Q1syk
#2 Fukuoka Matcha Latte With Organic Soy Milk (25g x 10 sachets)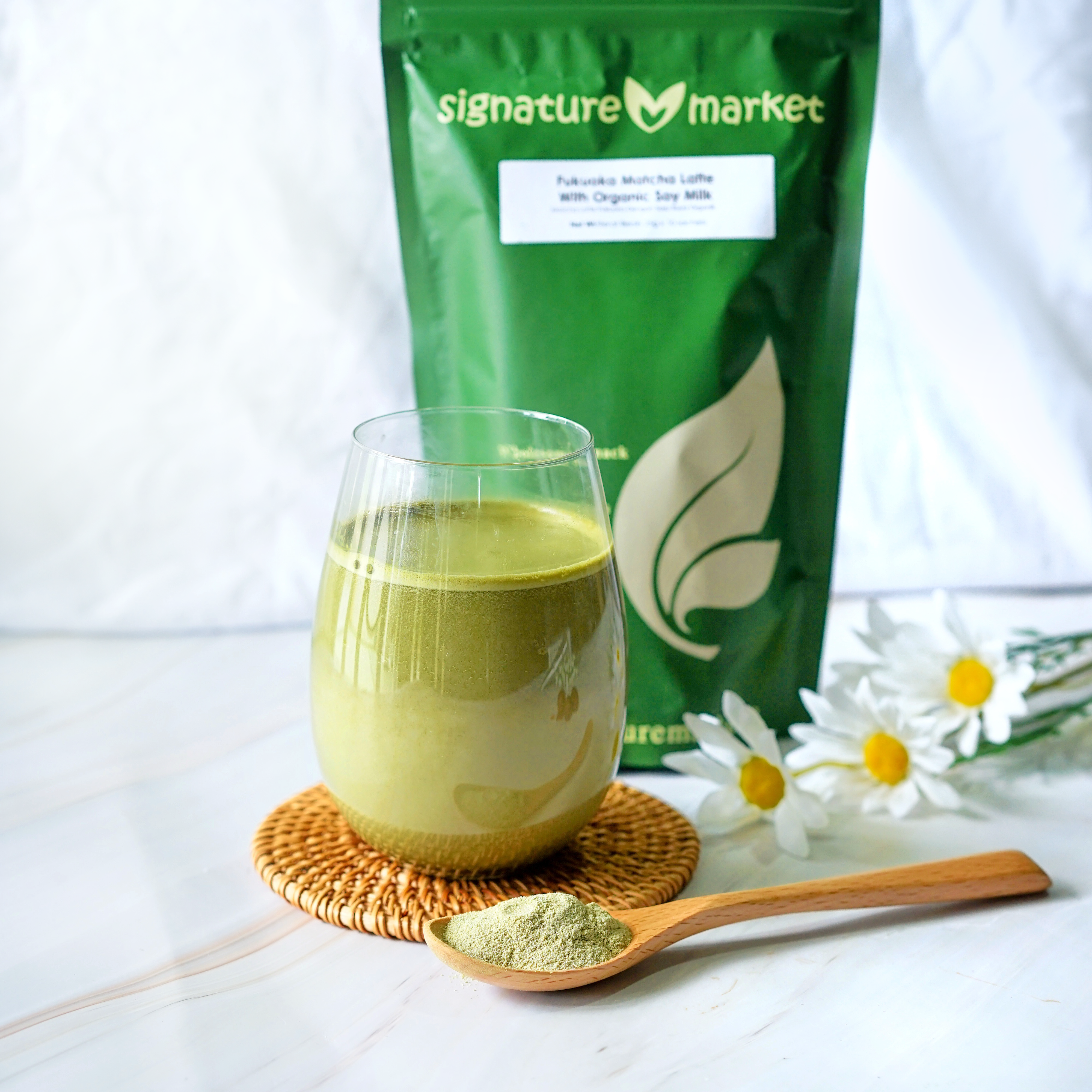 We know a lot of you are working from home right now, so here's a healthy treat for you. Snack between work and give yourself a break with a home cafe fix. This creamy latte is made of 100% pure matcha powder and natural organic soy milk, a plus point for those who are dairy intolerant. It boosts our energy level and is high in antioxidants, which our body really needs.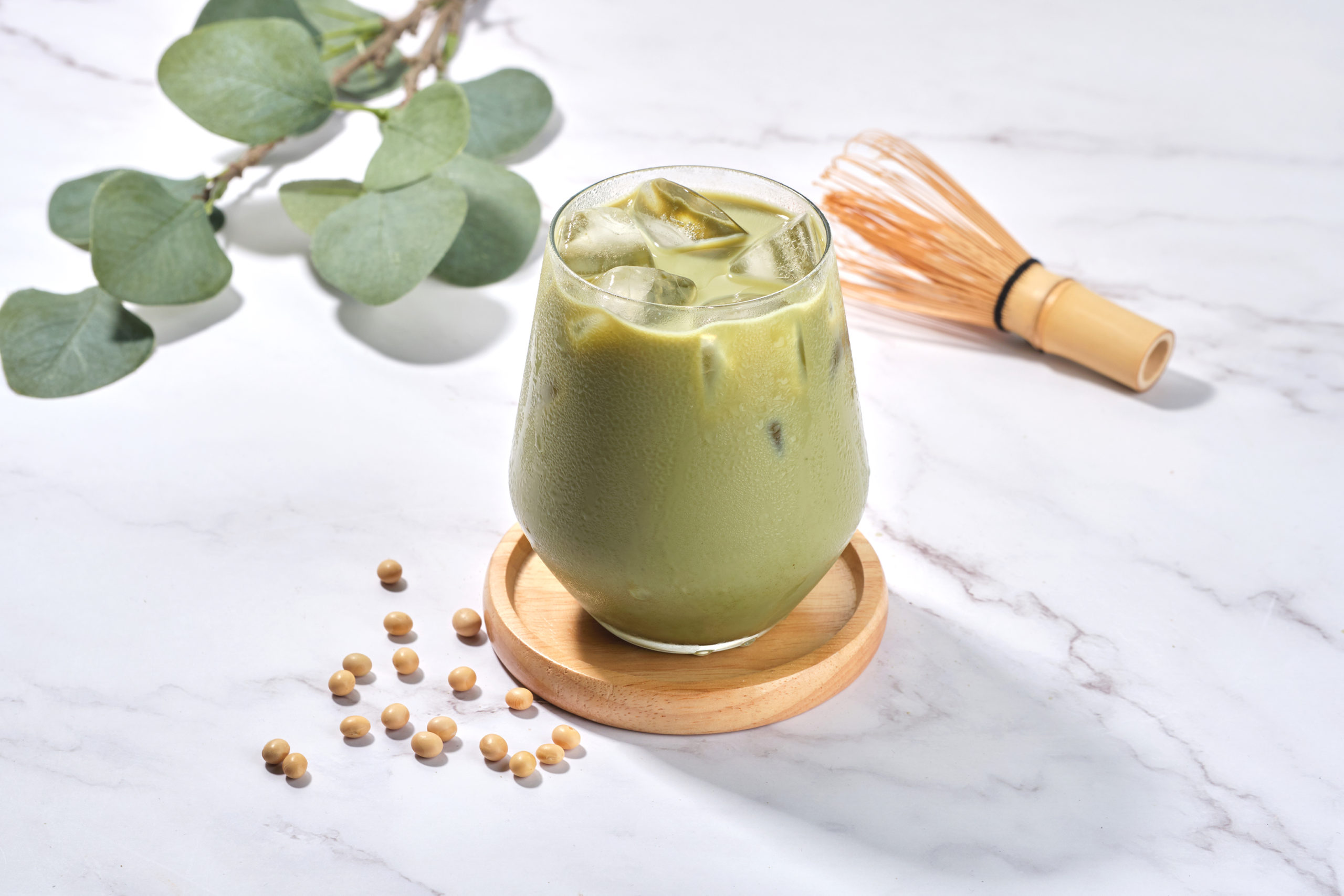 Shop Here: https://bit.ly/3yZXzCK
#3 Vital Spark Marine Colla Plus
If "Fountain of Youth" is a myth, Signature Market's Vital Spark Marine Colla Plus might just be the closest thing to it. We all know how important collagen is, they're a work of miracle for our hair, skin, nails and even joints. But let's be honest, most collagen that is available on the market isn't pleasing to our palate. This one from Signature Market, on the other hand, is berry-flavoured and has added Vitamin C for better absorption! Just have a glass a day before bed and soon you'll wake up with radiant, rosy skin.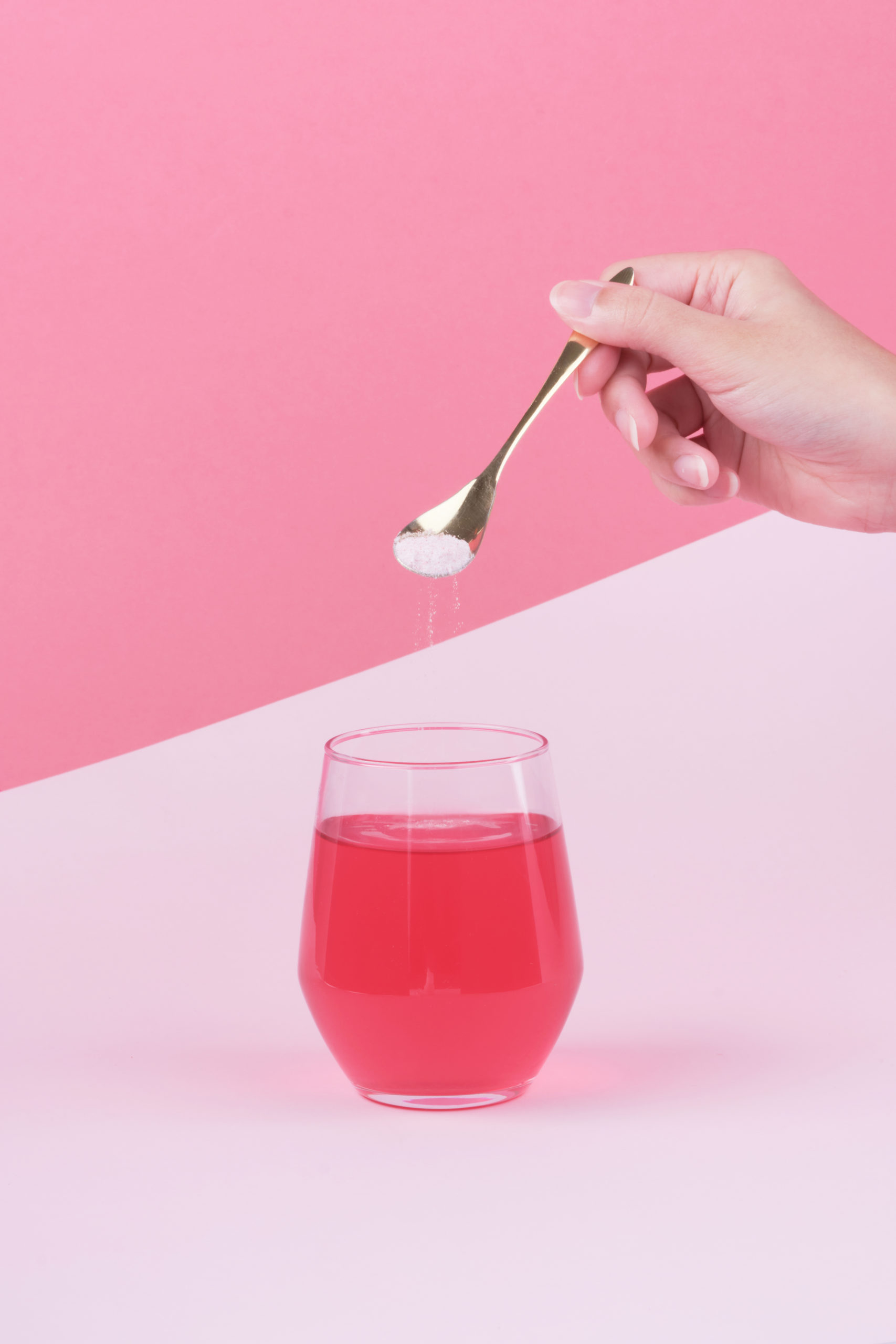 Shop Here: https://bit.ly/2W7rvhG
#4 Ba Zhen Vitalising Herbal Drink (100ml x 6 bottles)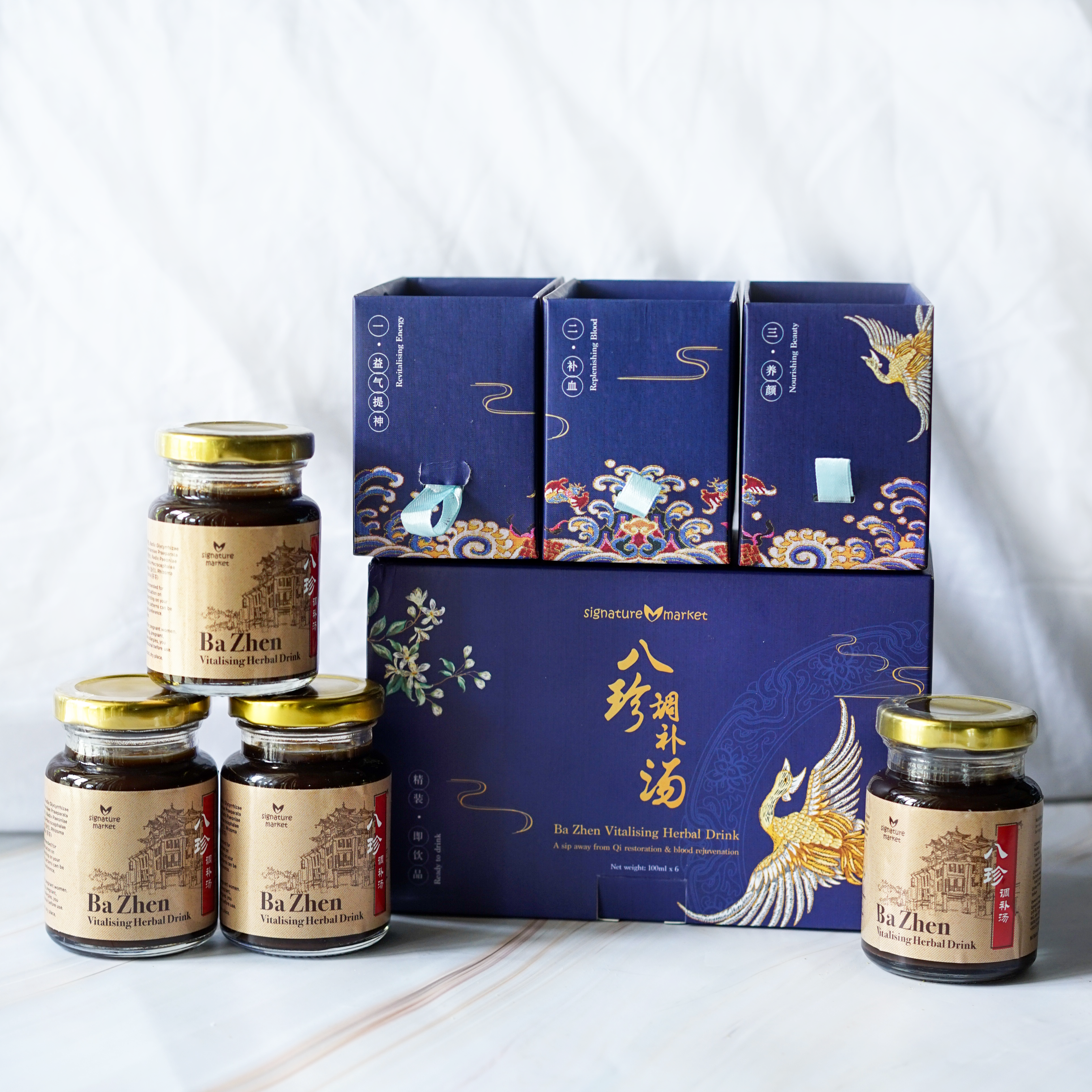 Ladies, it is important to replenish our bodies with nutrients post-menstruation and we can't stress enough about that. The Chinese do it by drinking Ba Zhen soup, made up of different nutritious herbs to replenish blood and regulate irregular menstrual cycle. Ba Zhen also helps to improve blood circulation and relief cold hands and feet, shortness of breath and pale complexion. The downside is, it's quite a hassle to prepare. Fret not because this one from Signature Market makes it easier to consume, in a ready-to-drink bottle! Simply pop open a bottle & you're ready to replenish the blood in your body!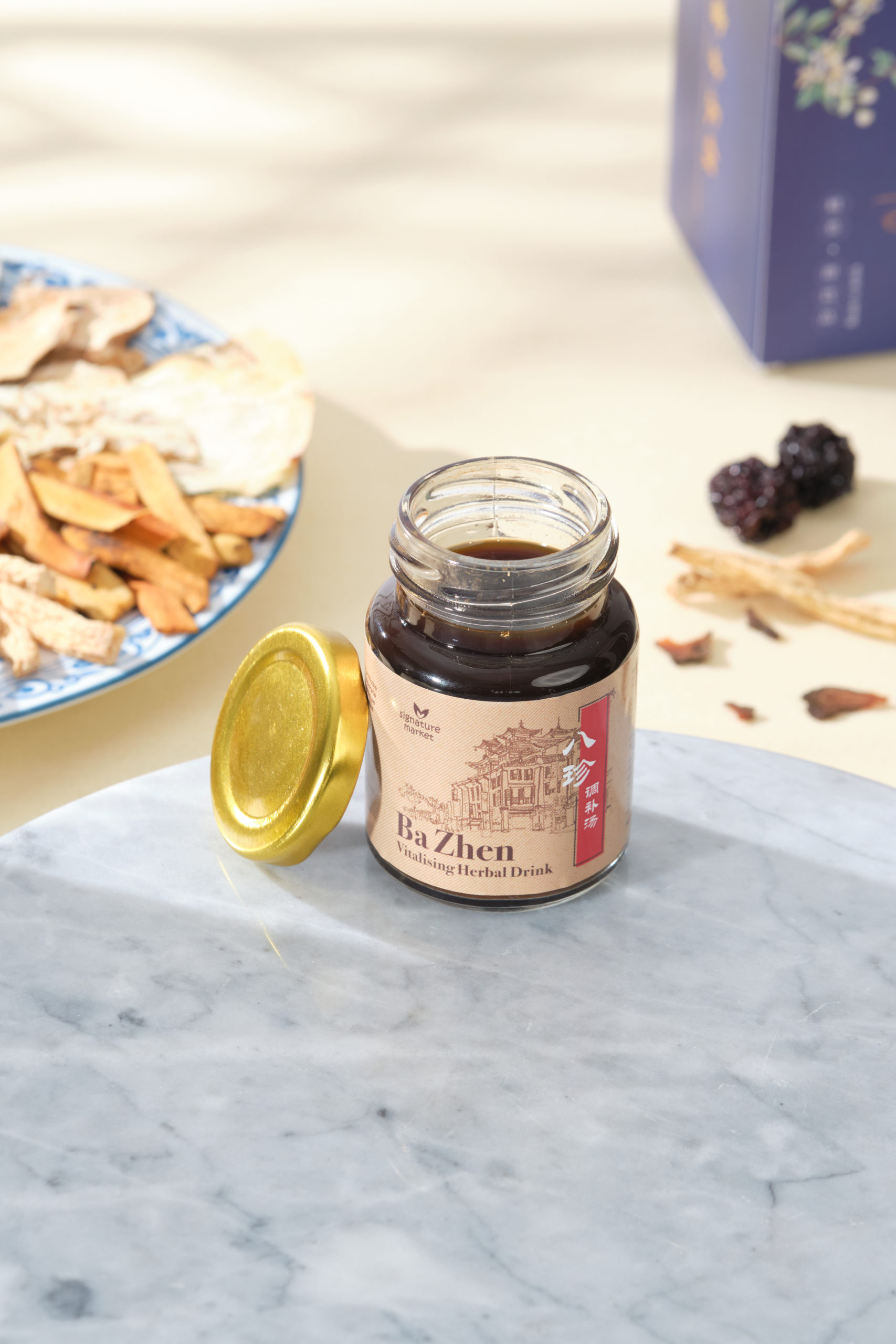 Shop Here: https://bit.ly/3xWt1AA
#5 Instant Jujube Wolfberry Dessert (Freeze-Dried) (15g x 4 sachets)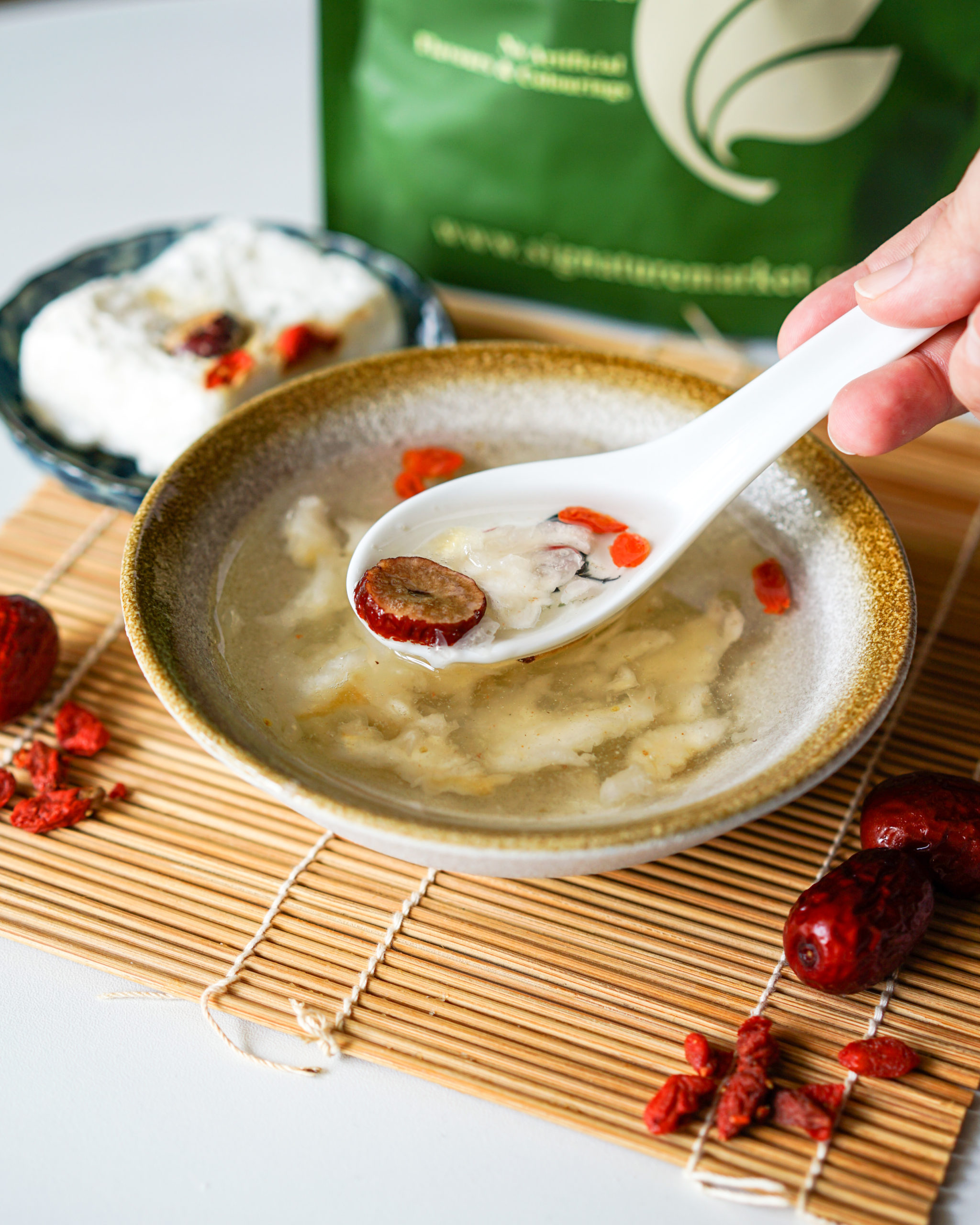 Itching for some treats but afraid of the calories and sugar? No worries, this Instant Jujube Wolfberry Dessert will satisfy your sweet tooth in a jiffy. The freeze-dried method preserves all the nutrients of jujube, goji berry and snow fungus, leaving you with a nutritious bowl of desserts with beautifying benefits. Simply pop one open into a bowl, pour some hot water over & it's ready to be enjoyed!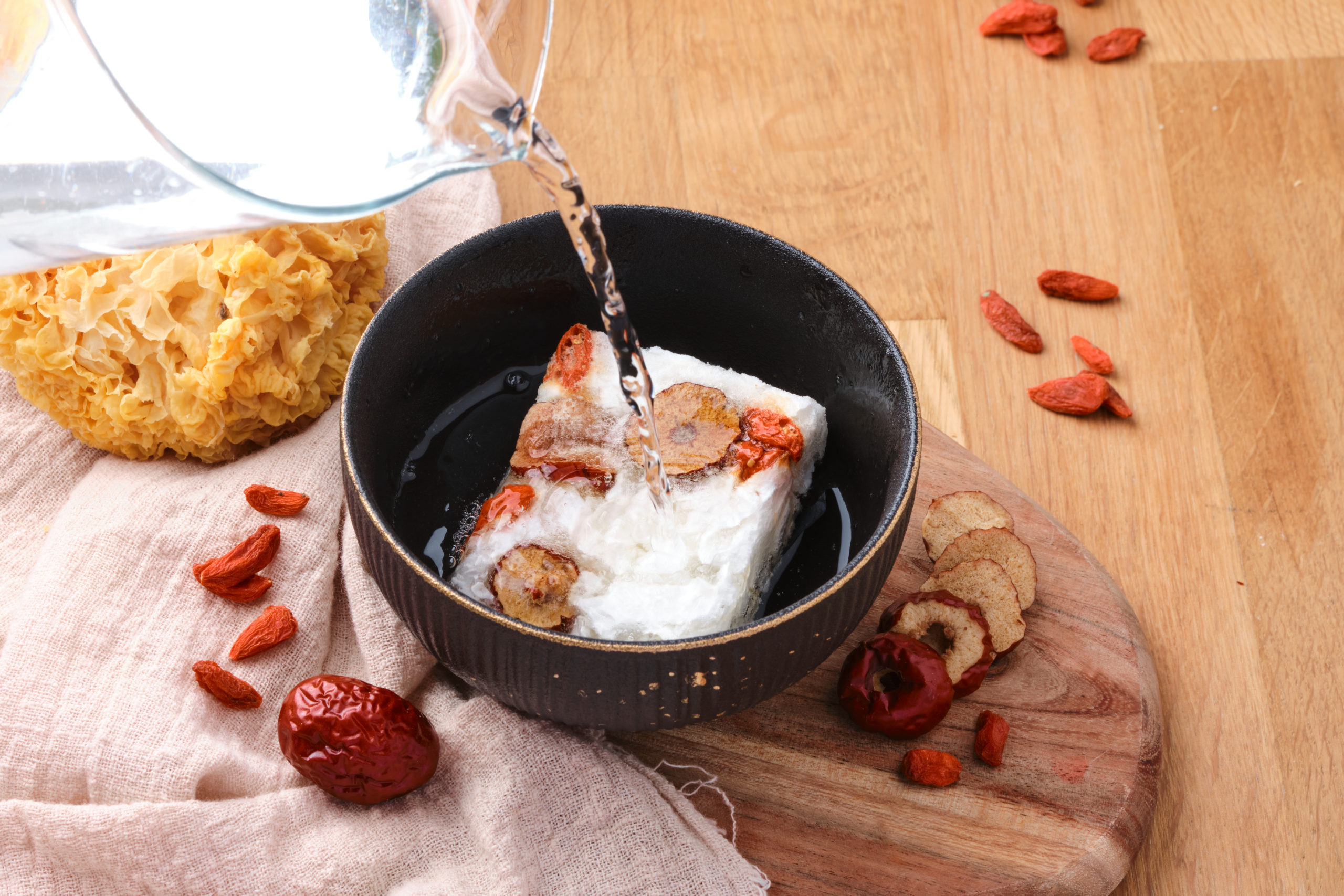 Shop Here: https://bit.ly/3gcpSGG
Keep Your Health In Check With Signature Market
Again, health is wealth foodies. These amazing beverages from Signature Market work wonders if you're looking to add dietary supplements into your routine, especially if you're not a pill person. They're hassle-free and can be consumed in just 3 minutes. Not to mention products of Signature Market, in general, are quite promising, and delivers quality. So, head over to their platforms and start shopping! PS: Free Shipping!
Link: Facebook | Website | Shopee | Lazada
Check Out: Popular Buttermilk Fried Chicken Burger Joint Announces Closure Until Further Notice
Now Playing, Catch New Episodes Every Friday At 7PM
New Shopee Deals: https://shp.ee/mwksseq
Lazada Everyday Low Price: https://c.lazada.com.my/t/c.Y5ZB6V
–
We would like to invite you to join our New Telegram Group! We will regularly post about good food, casual promos, giveaways, and interesting findings in Malaysia.