It's days before Chinese New Year! How excited are you guys for this festive occasion? Since we are to celebrate differently this year by dining at home, we've done the work and listed out several CNY food promos across Sunway City Kuala Lumpur that you should check out. Are you ready to ring in an auspicious CNY with these not-to-be-missed deals? Let's go!
CNY Food Deals Across Sunway City Kuala Lumpur
1. Sunway Resort
Sunway RESORT is having an exciting takeaway menu to celebrate a memorable Year of the Ox, check out these food promos that you can order:
Lunar Celebration Spring Lunch Set (Monday to Friday, 11.30 am – 3.00 pm)
Enjoy a to-go set lunch with a choice of salad or soup, a main dish and dessert for only MYR45 nett per person! Some of the choices include the Prosperity Vegetarian Yee Sang with Assorted Pickles in Sesame Plum Dressing, a combination of home-made Dim Sum as the main and delicious Nian Gao Puff or Tang Yuan for dessert. 
Prosperous Feasting Special Take-Away Menu (Available until 28 February 2021)

*(pre-order minimum 24 hours required)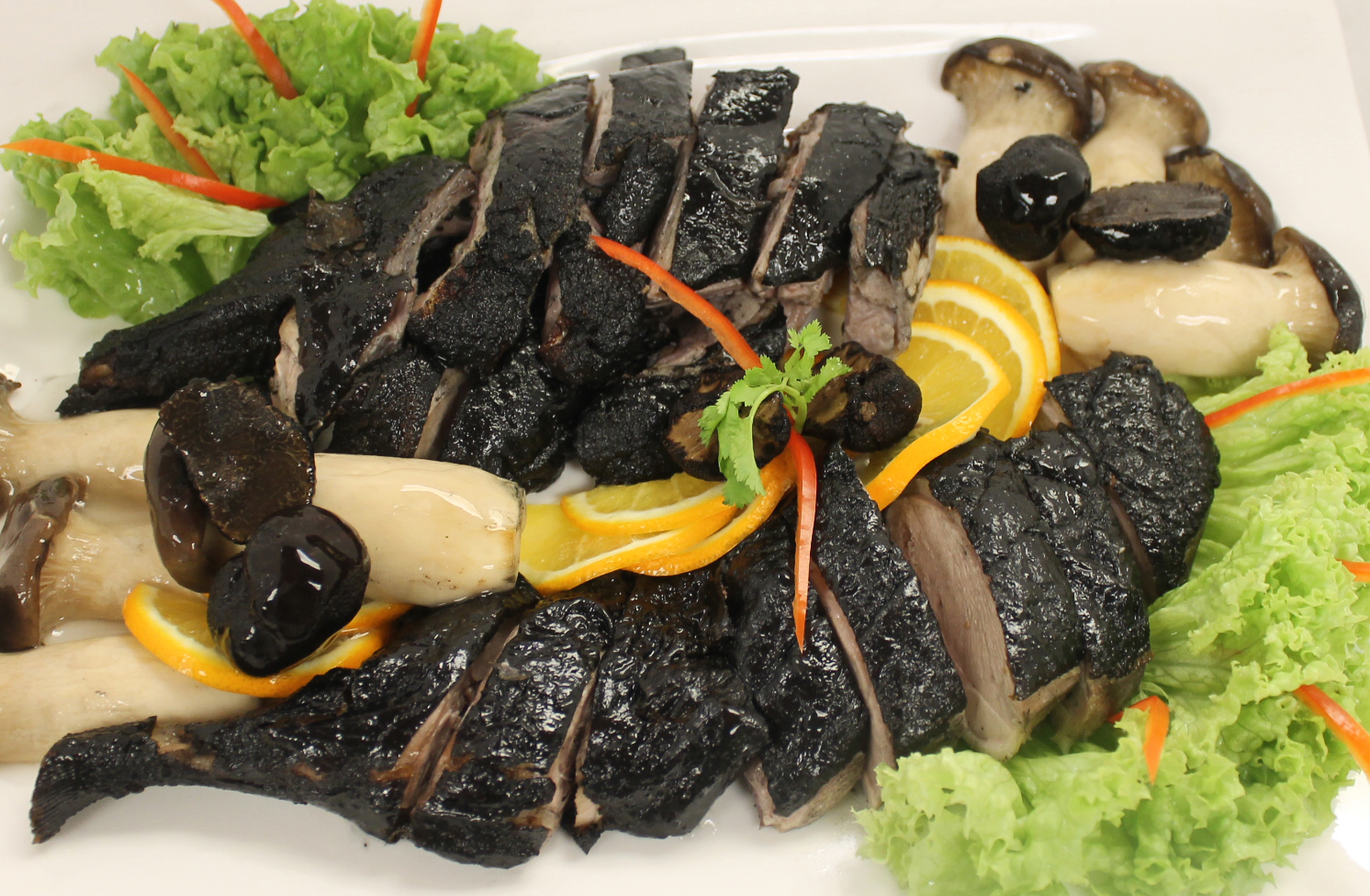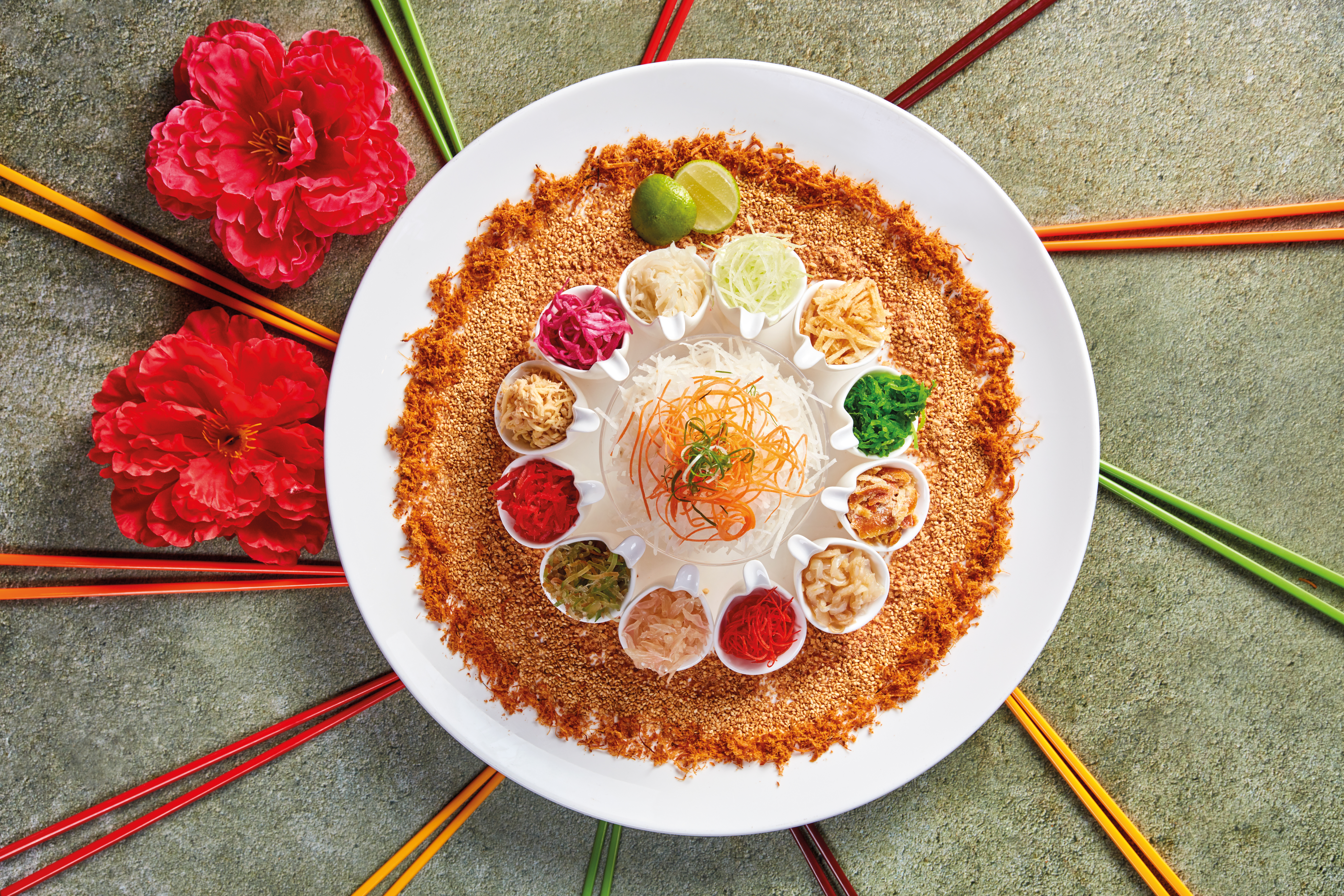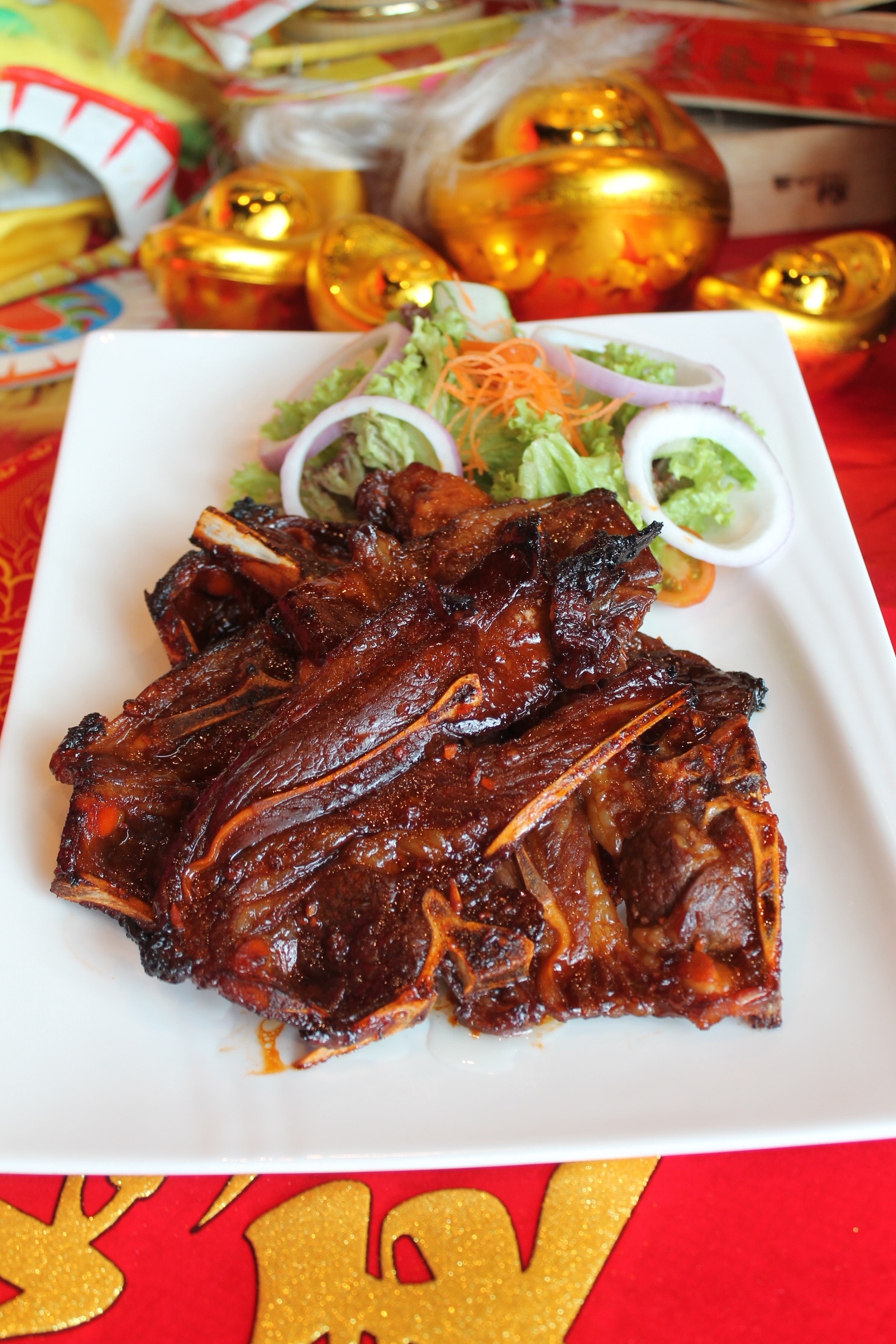 Select from a range of mouth-watering dishes in the "Huat"-To-You" menu including the must-have Yee Sang, Roasted Black Truffle Duck and scrumptious Chinese delicacies and desserts.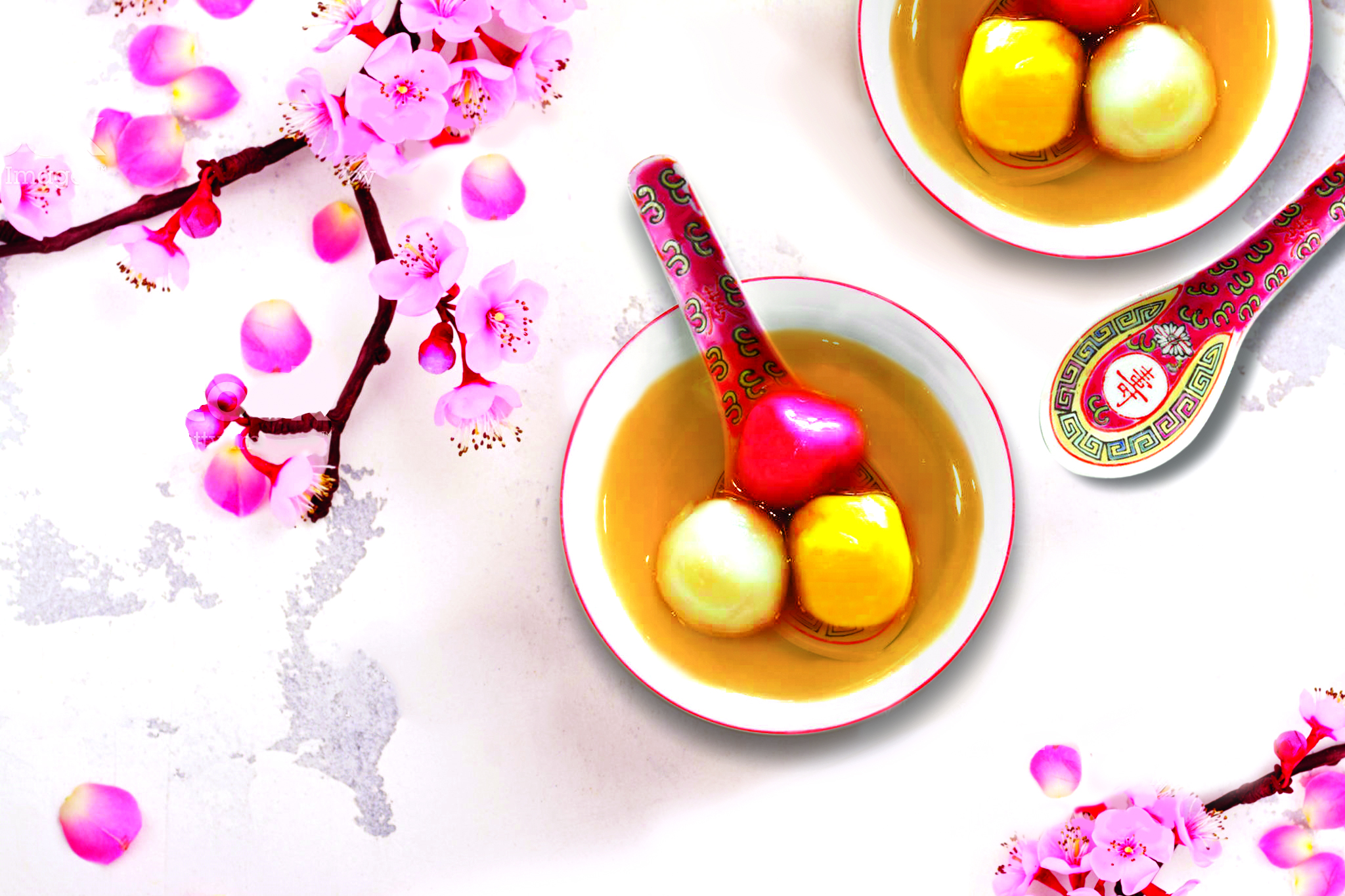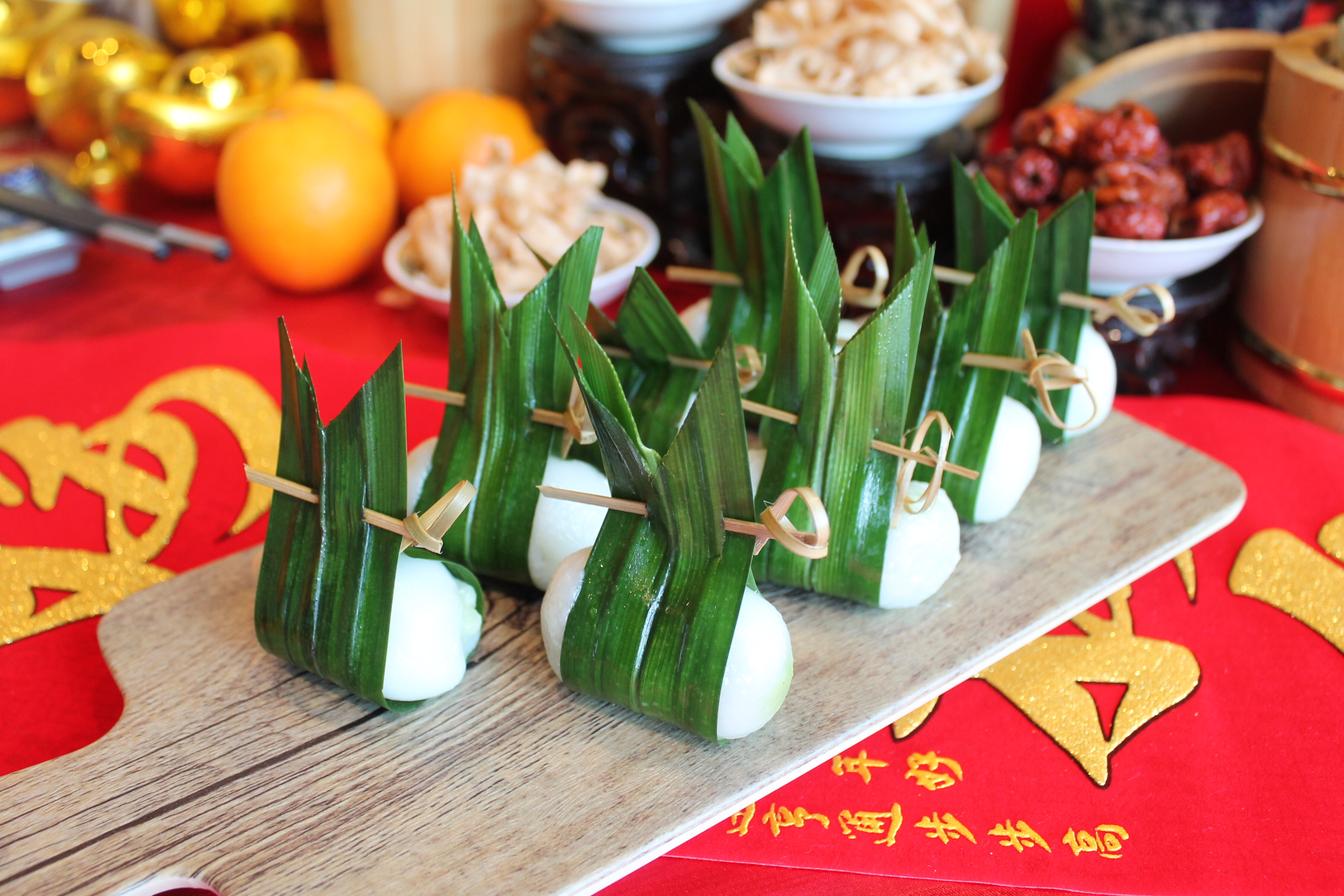 You can also select and combine from the Huat-To-You a-la-carte menu that consists of a mix of chef's signature dishes and local favourites. There are also other celebration sets such as: 
Auspicious, Bountiful and Celebration Set (RM288 nett) | 3-8 persons
Abundance Set (RM488 nett) | 6-8 persons
Fortune Set (RM628 nett)
Prosperous Set (RM768 nett)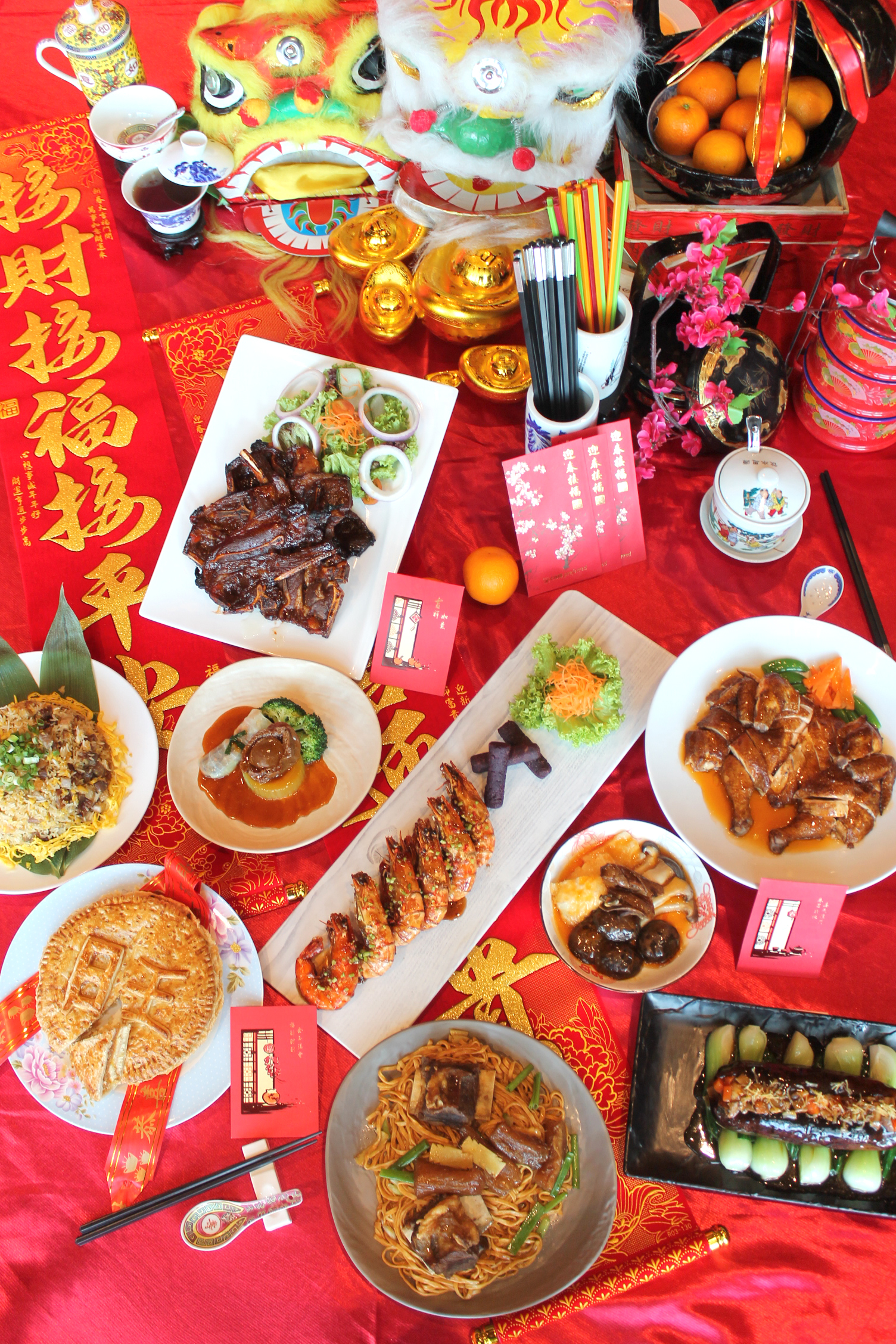 Prosperous Yee Sang Drive-Thru (Available until 28 February 2021) | 10 am

 – 10 pm (last pick up at 8pm)
Enjoy a toss to prosperity with Sunway Resort Cafe's Prosperous Yee Sang. It comes in six (6) variations with a choice of three (3) sauces available in full and half portions with healthy options as well. Available via drive-thru takeaway counter, located outside the restaurant on the main street of Persiaran Lagoon.
2. Sunway Lagoon
Planning to cook up a feast for your loved ones this CNY? Grab a bottle of Captain Quack's first draw soy sauce. It's made from non-GMO soy beans, naturally fermented for 12 months resulting in a strong aroma that's at the same time, easy on the palate. So drip it, drizzle it and get busy in the kitchen with it. With Captain Quack's first draw soy sauce, you will delicately enhance the taste of your home-cooked dishes.
Click here to purchase.
3. Sunway Pyramid Mall
Esquire Kitchen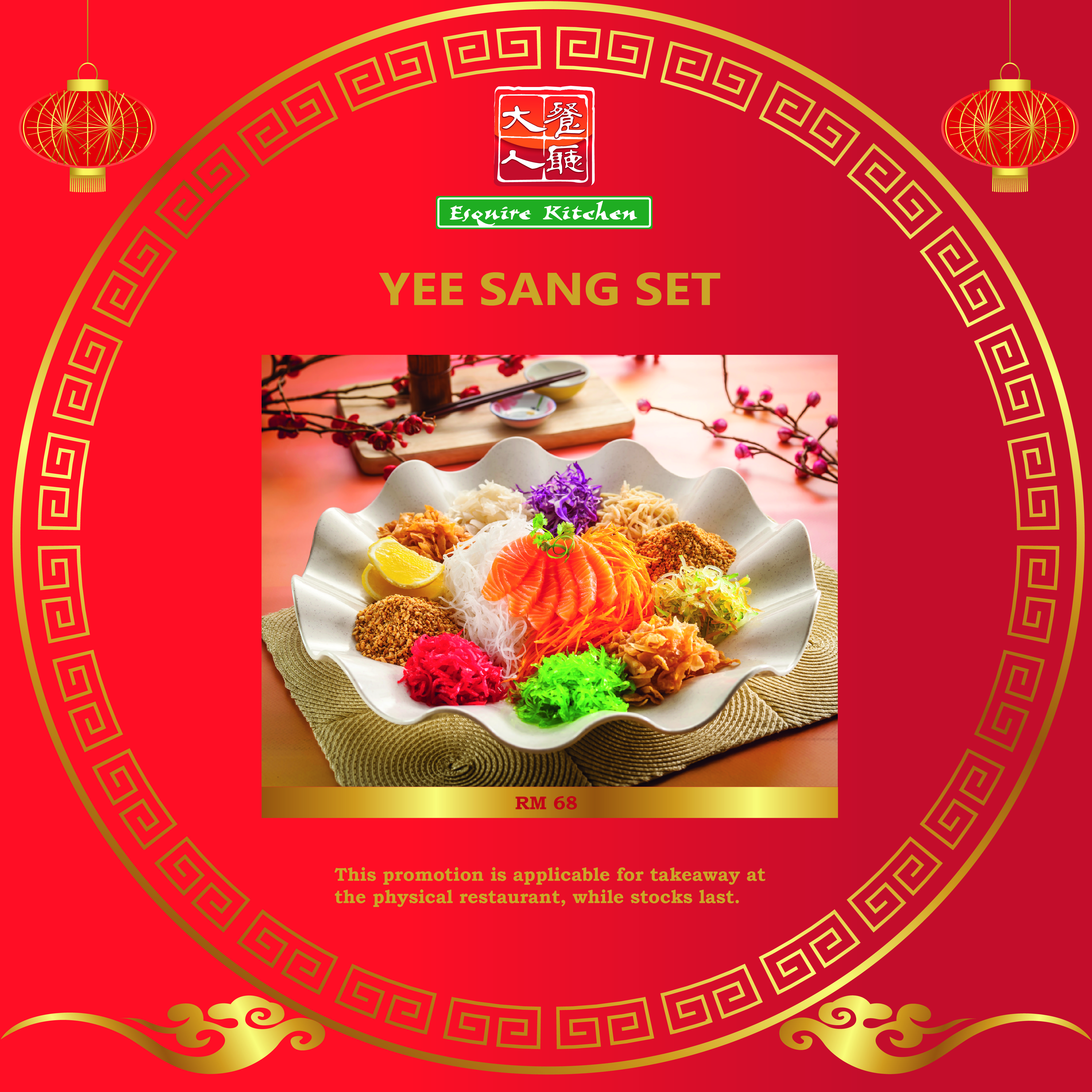 The very first CNY food promo to check out is Esquire Kitchen at Sunway Pyramid. Established in 1974 serving tasty home-style Szechuan and Shangai recipes, you can now opt for their takeaway (self-collect). CNY would be incomplete without some Yee Sang tossing right? Well, Esquire kitchen has Yee Sang set available for takeaway. Additionally, you can also order Esquire Kitchen's Celebration Set which comes with dishes and white rice for a complete meal.
Address: Lot G1 – 42ASunway Pyramid, Jalan PJS 11/15, Bandar Sunway, 47500 Petaling Jaya, Selangor
Dragon-i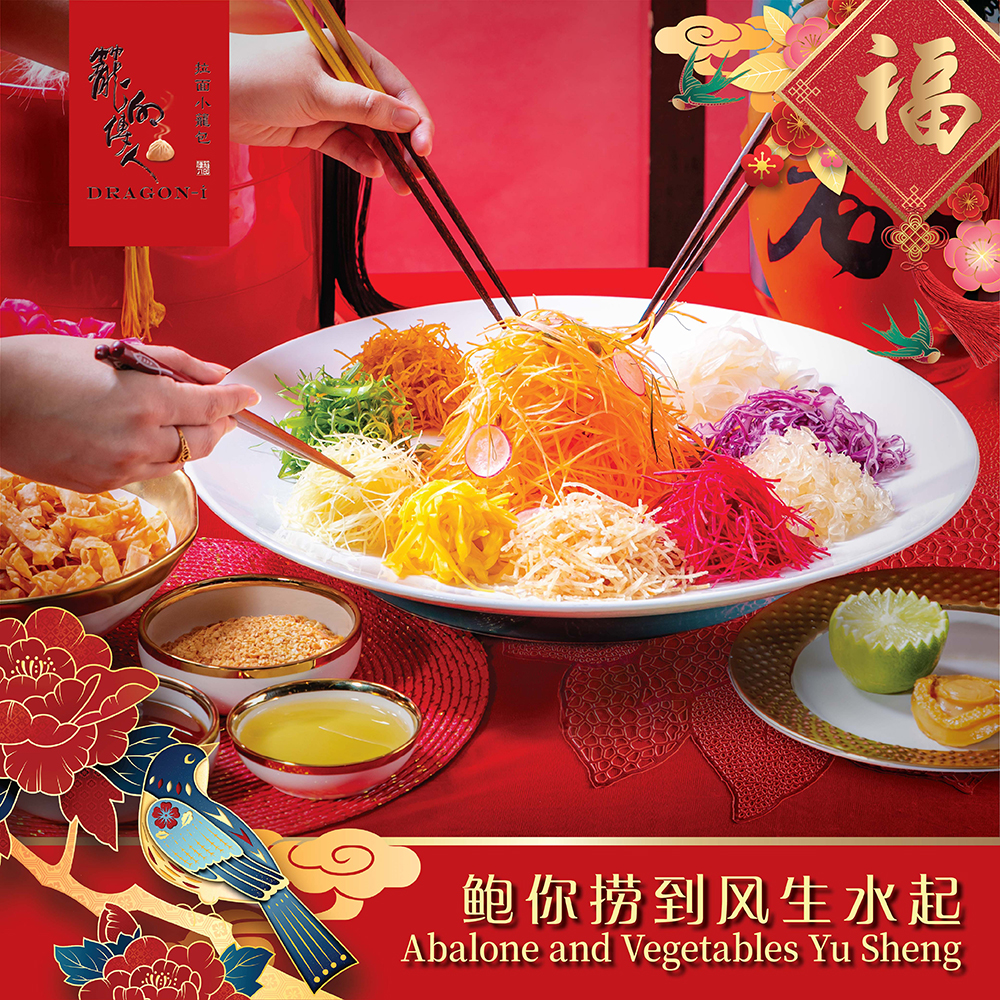 When one mentions Chinese New Year, we would often think of Yee Sang and Pun Choy that will guarantee a feast. This is why at Dragon-i, they have both Yee Sang and Pun Choy available for takeaway so you can still have a feast at the comfort of your home. The Yee Sang has only the freshest fruits and vegetables thus making it nutritional and light on your palate. On the other hand, the Prosperity Abalone Treasure Pot with 18 ingredients and feeds 6-8 pax will definitely make you feel all prosperous this CNY. When you order the Prosperity Abalone Treasure Pot from now until 26th February, you can enjoy it at only RM388!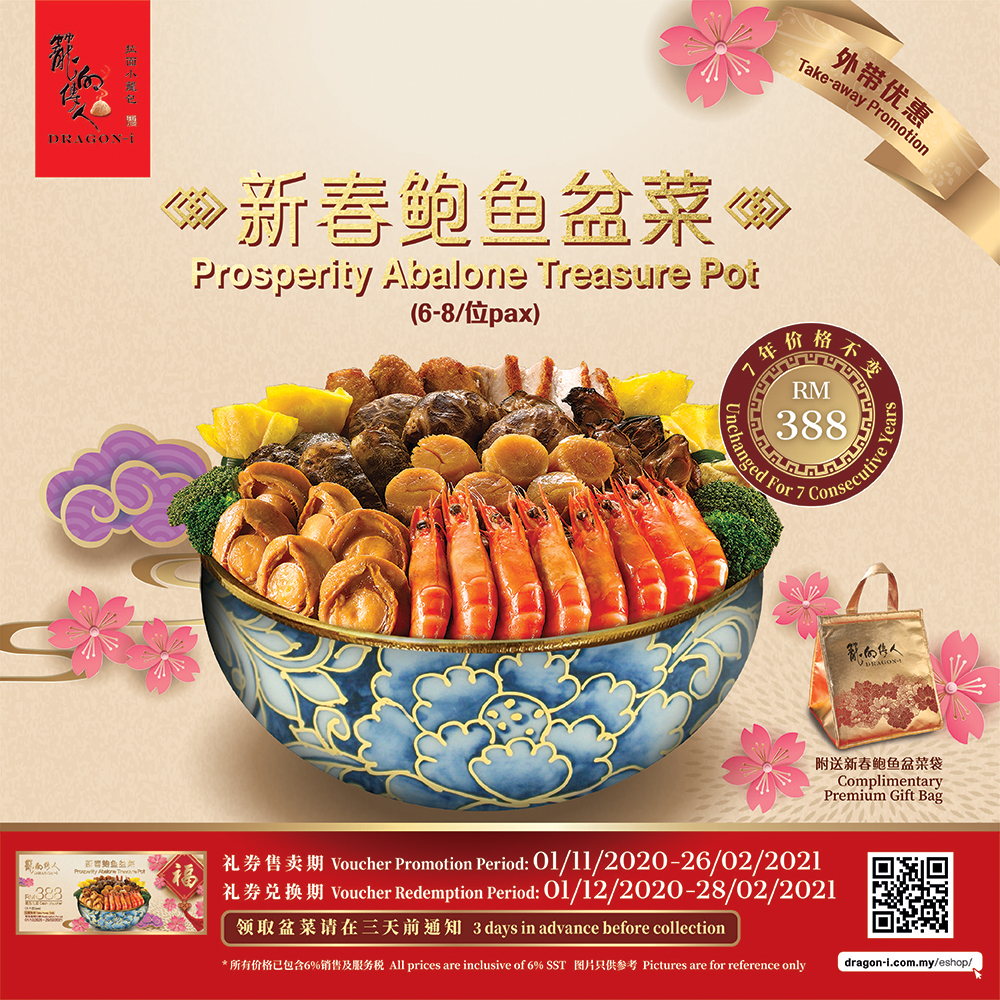 Deal: RM388 for Prosperity Abalone Treasure Pot (6-8 pax, 18 ingredients)
Address: GF.43, 3, Sunway Pyramid, Jalan PJS 11/15, Bandar Sunway, 47500 Petaling Jaya, Selangor
Salad Atelier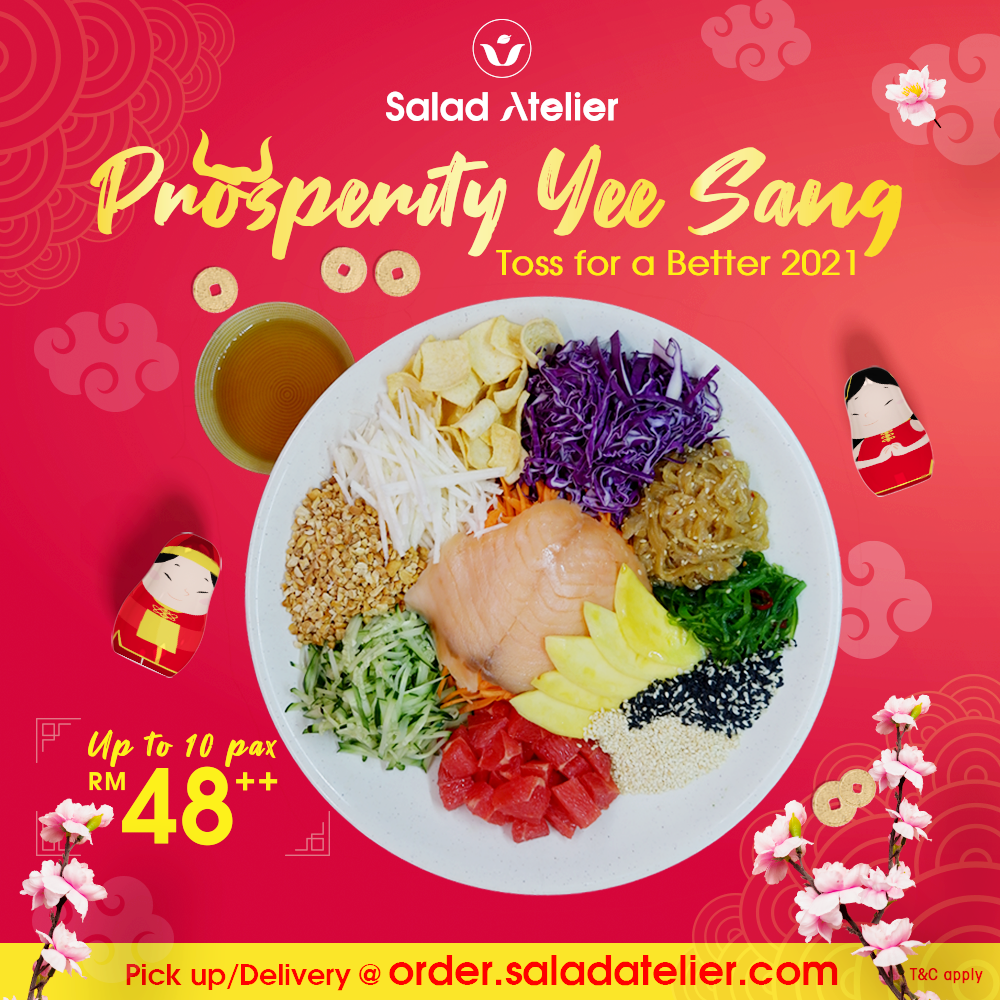 The next CNY promo to check out in Sunway Pyramid is none other than Salad Atelier. Salad Atelier vows on providing healthy yet affordable farm-to-table meals. This CNY they came up with not 1, but 3 varieties of Yee Sang; the Heng Ong Huat Yee Sang, Salmon Huat Yee Sang, and Meatless Avo Mango Yee Sang. If you're already excited to try out the different Yee Sang, you can pre-order them now, and they are available for delivery or takeaway from 18th January until 28th February 2021.
Deal: Complimentary KewPie Roasted sesame with Yuzu taste dressing, angpao packets & bamboo chopsticks
Address: LG1.110A, Sunway Pyramid (Blue Atrium) Sunway Pyramid, Jalan PJS 11/15, Bandar Sunway, 47500 Petaling Jaya, Selangor
Putien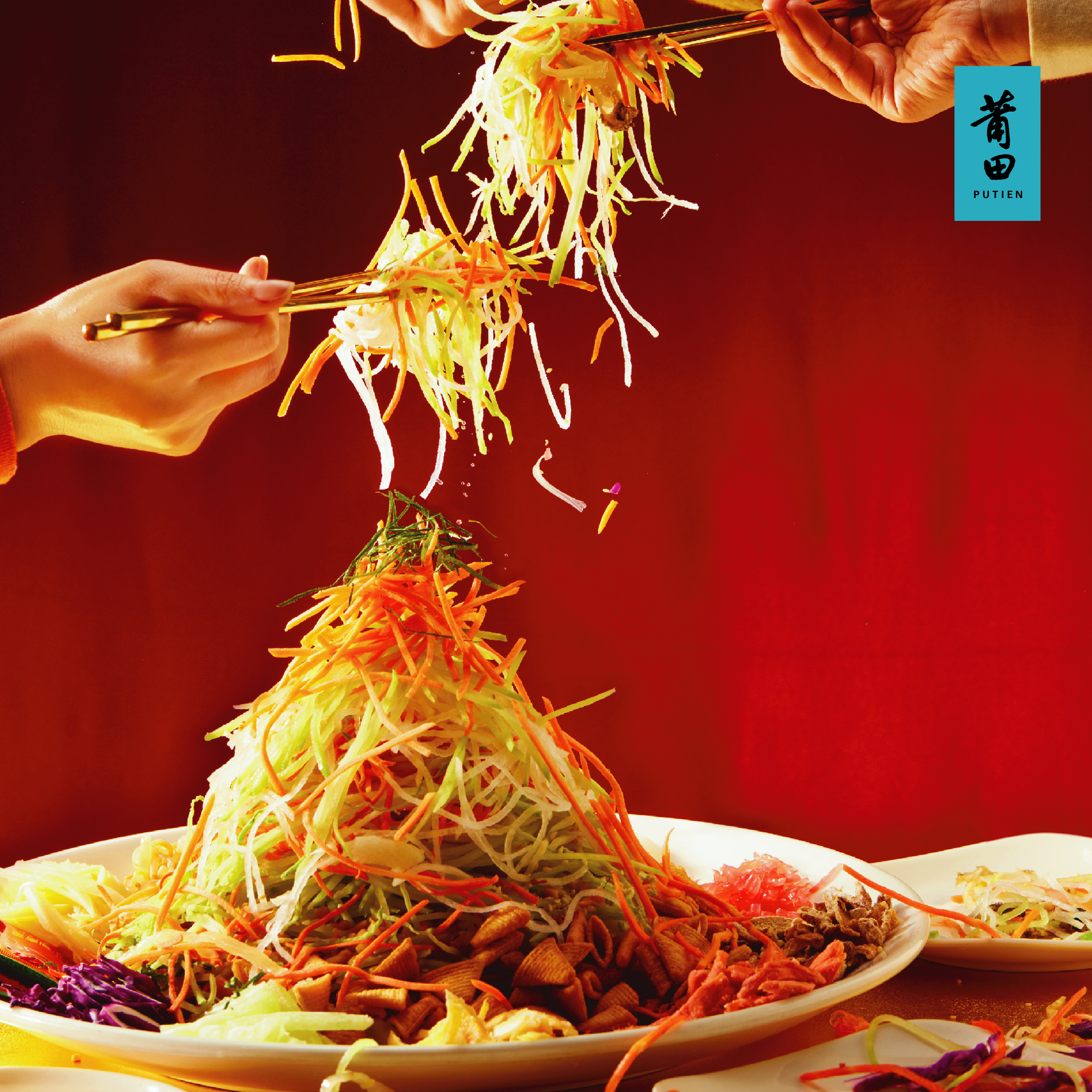 We need to ask, have you got your CNY preparations all sorted out? Well, fret not. Just order from Putien and you will have a celebration like no other. For Chinese New Year, they have Pun Choy and Yee Sang on the menu, and to make things better, you can get them at a discounted rate too! When you pre-order Pot of Goodies, you can enjoy 20% off. There's more! You can get 50% off Prosperity Yu Sheng when you purchase along with Pot of Goodies! While stocks last only so don't miss out!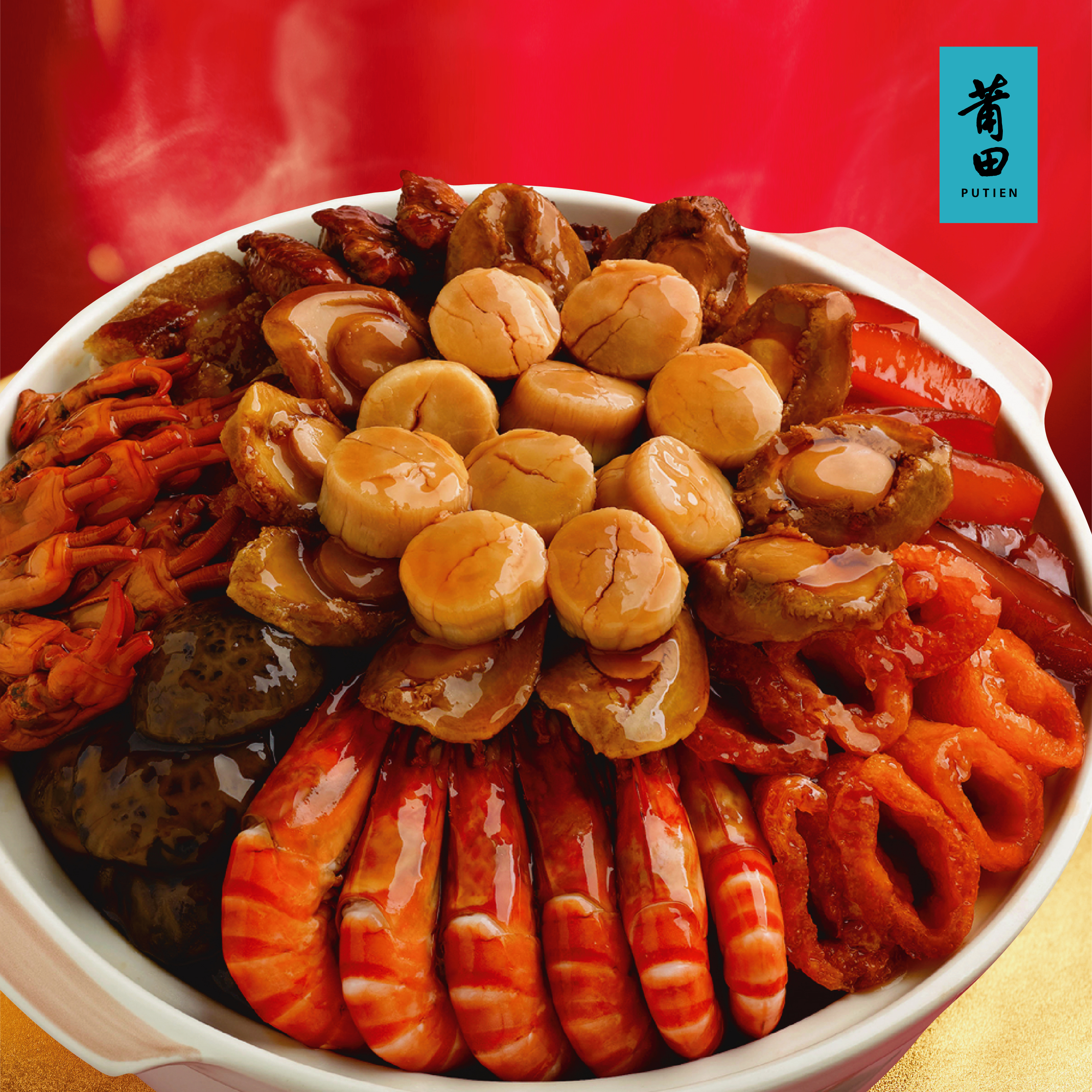 Deal: 20% off Pot of Goodies (pre-order), 50% off Prosperity Yu Sheng with purchase of Pot of Goodies
Address: LG1.45, Lower Ground 1, Sunway Pyramid, Jalan PJS 11/15, Bandar Sunway, 47500 Petaling Jaya, Selangor
Din Tai Fung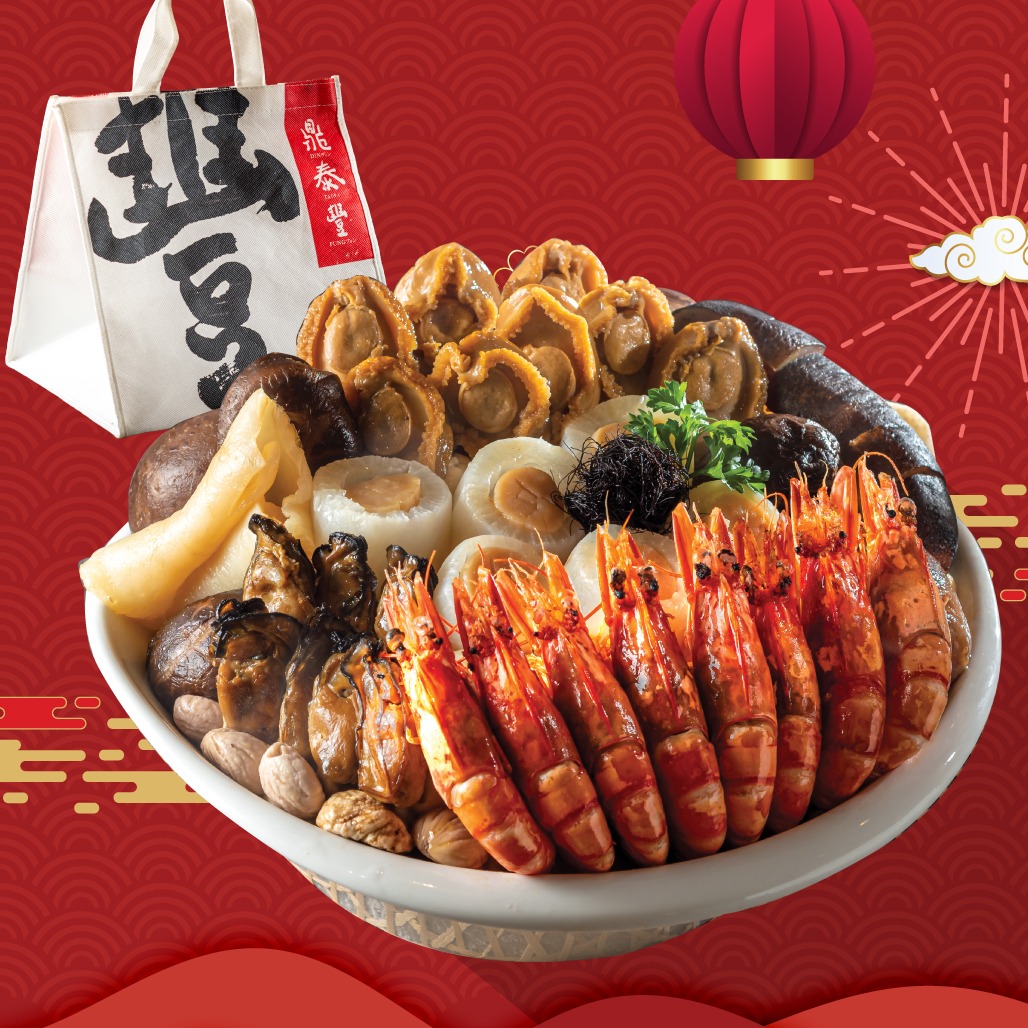 Din Tai Fung has released the Fortune Treasure Pot that's laden with delicious and premium ingredients (available for pre-order on 13th February onwards) They also have Smoked Salmon Yu Sheng! So if you're looking for a feast with your loved ones this CNY, order from Din Tai Fung. You can purchase at the outlets, via hotline, or online (website) for delivery, self pick-up, or drive-thru collection. Here's the best part, if you're a HSBC or Citibank cardholder, you can enjoy the discount when you make a purchase in-store.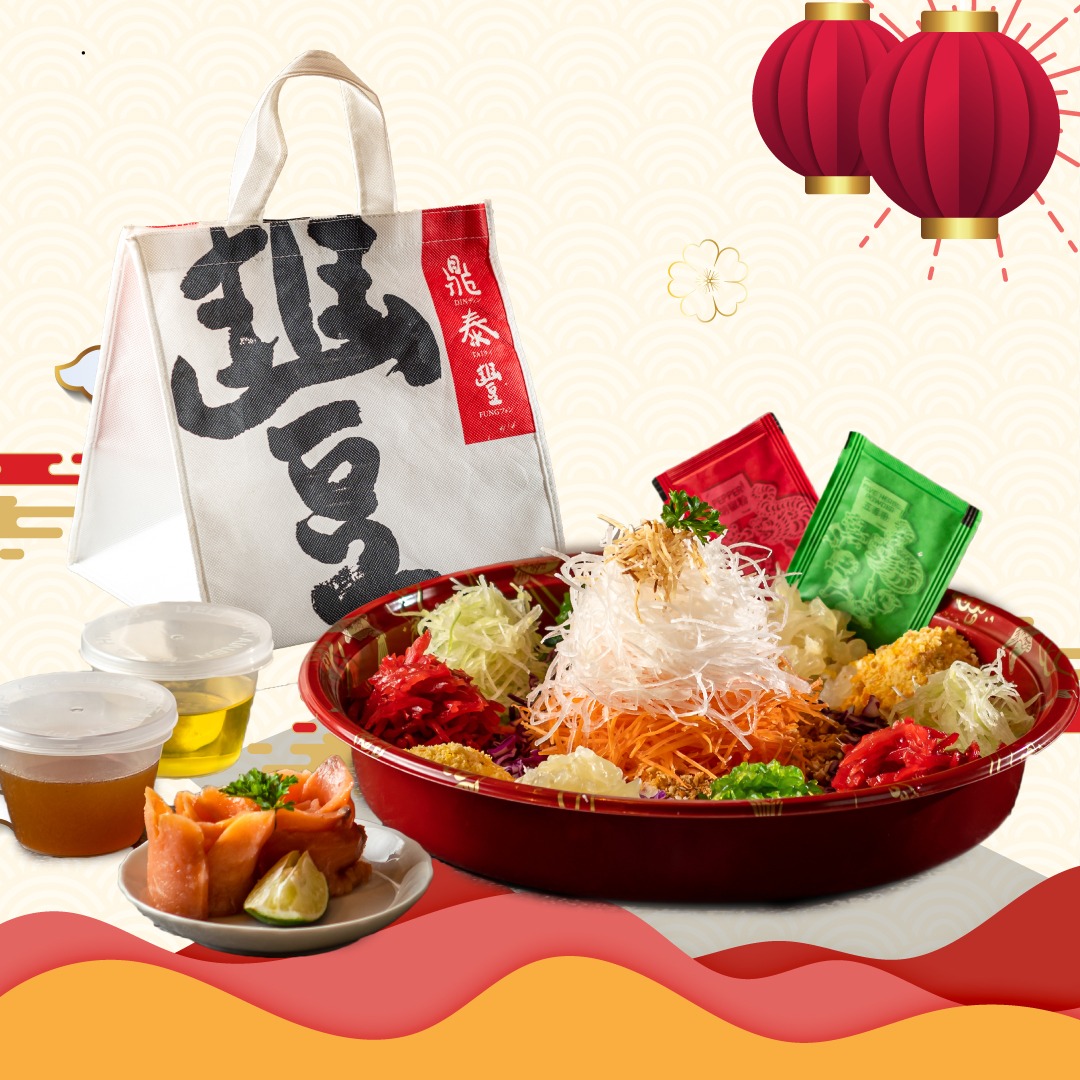 Deal: Discount for HSBC or Citibank cardholders (only applicable for payments made at outlets)
Address: Lot G1.41 & G1.PT01, Ground Floor, Sunway Pyramid, Jalan PJS 11/15, Bandar Sunway, 47500 Petaling Jaya, Selangor
Link(s): Website | Facebook | Instagram 
There you have it, the 5 eateries offering CNY food promo in Sunway Pyramid Mall. Oh and if you happen to be there for takeaway, snack things up, or make your meal sweeter by visiting new outlets such as Ludwig, Legasea, MyungRang, House of Pok or SHOPLOOH.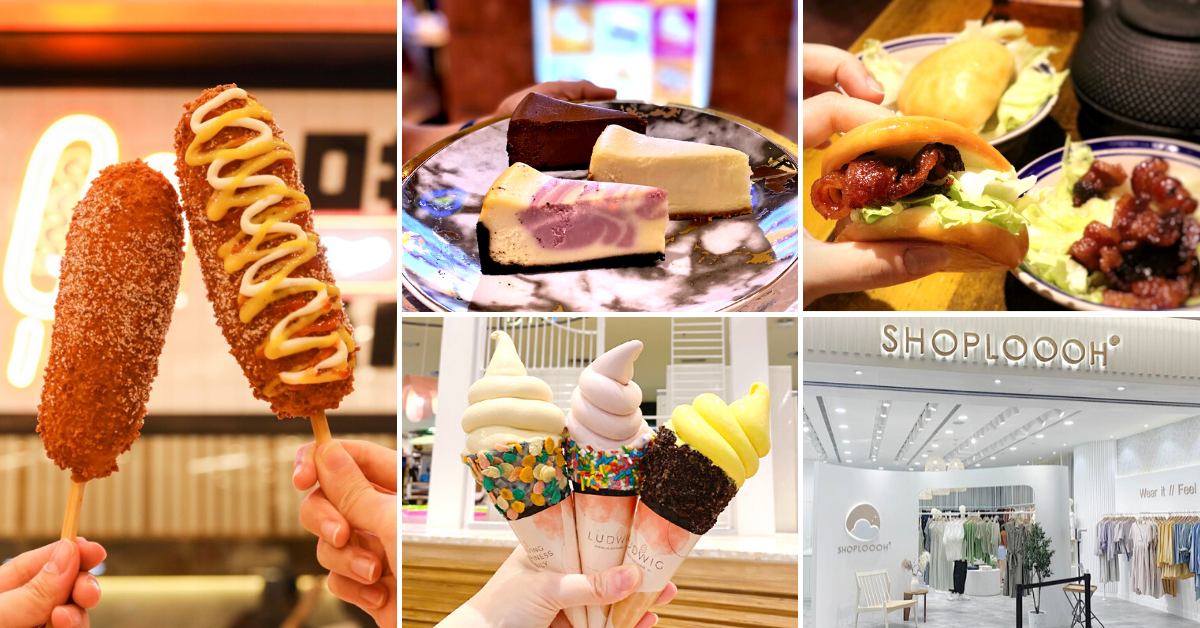 Stay Safe & Order In This CNY From Sunway City Kuala Lumpur
Well, what are you waiting for? Pick from any of these CNY food promos and find out more deals from Sunway City Kuala Lumpur. Have an Ox-picious CNY, foodies!
To find out more on various promos by Sunway City Kuala Lumpur, click here.
—
We would like to invite you to join our New Private Community Group! Here you are free to ask questions, share your love for food, and explore the Klang Valley community! We will also regularly post about casual promos and latest findings.
Click on the button below and hunt good food with us today!