Buzzed and ready to rumble? Hit up these nightclubs to boogie the night away. Kuala Lumpur's nightlife scene is full of party spots blaring sick beats from hip-hop to EDM so lace up your dancing shoes – we're getting jiggy 'til we see the morning light. The city is packed with bars, clubs, and lounges offering a sweeping list of liquor and heart-pumping jams so here were are with Top 10 Nightclubs in KL to show off your moves.
1) Zouk Kl
You can ask just about anyone where the best nightclub in Kuala Lumpur is and they will likely refer you to Zouk KL. This iconic spot next door to Trec is a top-rated club in both Singapore and Kuala Lumpur.
Set along Jalan Tun Razak, encompasses six dynamically different themed rooms (namely Aristo & Rooftop Garden, Barsonic, Main Room, Phuture, Terrace Bar and Velvet Underground), and with frequent appearances from international heavyweights such as Above & Beyond and DJ Tiesto, it's no wonder that Zouk is still a favourite among KL-lites even after nine years of existence.
Address: 436, Jalan Tun Razak, Kelab Golf di Raja Selangor, 50400 Kuala Lumpur, Wilayah Persekutuan Kuala Lumpur
 Hours: 5 PM to 3 AM. Opens Daily
2) Six @ Bangsar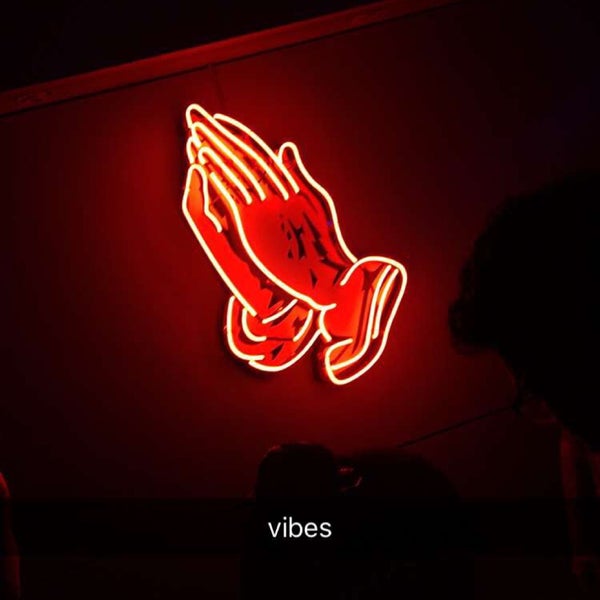 Located in the heart of Bangsar, SIX fuses an extensive bar, a concept that is home to the best of new school hip-hop, and R&B music alongside the freshest sounds from around the world.
Address: 33, Jalan Telawi 3, Bangsar Baru, 59100 Kuala Lumpur, Wilayah Persekutuan Kuala Lumpur
Hours: 7 PM to 3 AM. Opens daily
3) Havana Bar & Grill
Little Havana had long been an anchor point of the whole Changkat experience, one of the first independent bars and clubs in the city from the late '90s onwards. It gave the crowd good beers, a place for some live music (occasionally excellent); it was where you went pre-Laundry days for a fix of indie sounds.
International DJs sometimes spin upbeat tracks for a predominantly young crowd but their slew of retro hits every Friday and Saturday night seeks to bring the nostalgic and the wallflowers out on to the floor. Also look out for Kizomba and Salsa every Tuesday.
Address: Changkat Bukit Bintang, Bukit Bintang, 50200 Kuala Lumpur, Wilayah Persekutuan Kuala Lumpur
 Hours: 3 PM to 3 AM. Opens Daily
4) Under9 KL @ Underground Bar
Looking for something under the radar? Make your way down a graffitied stairwell to get to Under9, a well-hidden house and techno club in Kuala Lumpur without the influx of mainstream clubbers. Set within Bangunan Ming Annexe along Jalan Ampang, this compact club can accommodate about 130 people at a time, with local DJs spinning alternative tracks (such as psychedelic trance, techno, and house) on Friday and Saturday nights. Entrance is RM15 all night long, making it one of the most inexpensive nightclubs in the city center.
Address: 
9, Jalan Bukit Nanas, Kuala Lumpur, 55000 Kuala Lumpur, Wilayah Persekutuan Kuala Lumpur
5)  Gravity Club @ Mid Valley
Party it up at Gravity, which has now become one of KL's more happening clubs to be seen at. Gravity constantly keeps the party crowd in KL going with an array of guest DJs spinning under one roof. Lights, music and drinks, the party goes on until the wee hours of the morning.
Address: Lingkaran Syed Putra, Mid Valley City, 59200 Kuala Lumpur, Wilayah Persekutuan Kuala Lumpur
Hours: 
 10 AM to 10 PM. Opens Daily
6) Barlai @ Pahit
This is for the chill boos to sway to acustic songs while enjoying a drink or two! Unconventional in both concept and location, Barlai promises a refreshing new bar experience in downtown KL. Inconspicuously located in a compact ground floor space among a row of mostly untouched 1920's heritage houses, Pahit (once known as Barlai) a retro watering hole features an impressive selection of handcrafted alcoholic concoctions and some notable creations include the whiskey-based Milo Kaw and panda-infused Piña Colada.
Address: 
3, Jalan Sin Chew Kee, Bukit Bintang, 50150 Kuala Lumpur, Wilayah Persekutuan Kuala Lumpur
Hours: 5 PM to 1 AM .Closed on Mondays 
7)  Zion @ Trek
Boasting over 25,000 square feet of space, the game-changer of a club, ZION KL, is built with the sole purpose of setting dizzying heights for the partying scene here in Malaysia. Located in the heart of Changkat, the state-of-the-art club has endeavored the most creative of ways to reinvent the clubbing scene with their one-of-a-kind atmosphere, for partygoers looking for an elevated euphoric party experience.
From Wednesday to Saturdays, clubbers can enjoy vibrant themed nights with the city's prominent EDM and open format DJs such as H3, Lemm, Ladybird, and Tiger Ming.
8) KX Kuala Lumpur
Aiming at being a high society dance club where you dress to impress, tails and coats, with a stylish dress code, everyone can be expected to be a VIP in KL Kuala Lumpur, with a cozy capacity of 350-450, everyone is a VIP in KX. The LED lighting roof's also one of a kind with a full LED shelter, the first of its kind in KL.. In terms of music, KX Kuala Lumpur will be featuring 14 guest DJs, comprising the best the local scene has to offer to bring you urban, R&B, hip-hop and open format music for your pleasure.
Address: 
KX, Jalan Sultan Ismail, 50250 Kuala Lumpur, Federal Territory of Kuala Lumpur
9) Jiro
Classified as a bar and lounge, Jiro hosts some amazing party nights with top international DJs and is an integral part of the Kuala Lumpur Nightlife. You can enjoy some exquisite panoramic views of Bangsar Village and Telawi while sipping on cocktails and listening to House, Techno, and Commercial music. As the sun goes down you can get ready to party the night away to some groovy & sexy house tracks.
Address: 
61, Jalan Telawi 3, Bangsar Baru, 59100 Kuala Lumpur, Wilayah Persekutuan Kuala Lumpur
Hours: 5 PM to 3 AM. Closed on Sundays and Mondays 
10) Pisco Bar
If you can busy and happening in one line, it would be at Pisco Bar located in the heart of Kuala Lumpur.Just down the road from rowdy Changkat is calmer-but-cooler Jalan Mesui, and tucked away on Jalan Mesui is Pisco, a Peruvian-slash-Spanish bar that not only serves great ceviche and cocktails but also has a second floor where DJs spin on Fridays and Saturdays.
Address: 29, Jalan Mesui, Bukit Bintang, 50200 Kuala Lumpur, Wilayah Persekutuan Kuala Lumpur
Hours: 5 PM to 1 AM.Closed on Monday
Alright we have come to the end of today's blog. Before you leave, come join our New Private Community Group! Feel free to ask questions, share your love for food, and explore the Penang community! We will also regularly post about casual promos and latest findings. Click on the image below and hunt good food with us today!