Tired of staying at home? With the inter-district travel restriction lifted, here is your chance to plan a breather. Lucky for us, there is a selection of lovely and trendy hotels in Kuala Lumpur. We have carefully picked the top 8 among them to help you plan your perfect weekend staycation.
Plan A Well-Deserved Staycation at These Hotels For A Day Or Two
1. The Chow Kit
The Chow Kit was ranked 20th on the New York Time's list of 52 Places To Go in 2020. It draws inspiration from Malaysiana and the modern worldliness of the city. The hotel is surrounded by the Chow Kits streets, an area full of history that makes it an interesting and inviting place. If you want to experience the old heart of Kuala Lumpur, this is the place you should go to!
Rate: From RM149.00 per night
Address: 1012, Jalan Sultan Ismail, Chow Kit, 50100 Kuala Lumpur
Contact: (+60)3 2778 6666
2. MOMO's Kuala Lumpur
At that, here is another hotel located at Chow Kit Street. MOMO's Kuala Lumpur is not only housing 99 minimalist rooms with super comfy beds but, these rooms have warm ambient lighting, bespoke toiletries, 43" smart TVs, and there's high-speed internet too! It also has its own restaurant where you can enjoy local delicacies at the MoMosita Satay Bar and event space, The Playground.
Rate: From RM125.00 per night
Address: 316, Jalan Tunku Abdul Rahman, Chow Kit, 50100 Kuala Lumpur
Contact: (+06)3 2776 6666
3. Lantern Hotel
Situated in the heart of Petaling Street, Lantern Hotel is just a short walk from all major attractions in Chinatown. On top of that, this hotel has an open-air terrace cafe where you can soak up the vibrant atmosphere of Petaling Street. This boutique hotel is stylishly renovated into a four-storey building with an industrial-meets-tropical touch. If you love minimalist architecture, this is the right place for you!
Rate: From RM90 per night
Address: 38, Jalan Petaling, City Centre, 50000 Kuala Lumpur
Contact: (+60)3 2020 1648
4. The KL Journal
Opening its door in 2015, The KL Journal immediately became one of the most popular boutique hotels for its personality and charms. Apart from being located in a strategic neighbourhood dotted with malls and restaurants, its attractive retro and funky vibe with a hint of industrial touch would make it the perfect place to go if you are planning a girls' getaway.
Rate: From RM145 per night
Address: 30, Jalan Beremi, Off Jalan Sultan Ismail, 50200 Kuala Lumpur
Contact: (+06)3 2110 2111
5. Kloé Hotel
Missing the healthy green foliage? The name and design of Kloé Hotel is inspired by the Greek name, 'Chloe', which means 'tender, young shoot' or 'fresh bloom'. And, this hotel a haven for nature lovers. Choose rooms from a modern designed city room where you can get up-close views of the city skyline to a courtyard room with a cosy day bed by the pool. They even have 5 artists aloft tailored to individual interests – art, music, books, food and gardens!
Rate: From RM140 per night
Address: 227, Jalan Bukit Bintang, 55100 Kuala Lumpur
Contact: (+60)3 2772 1313
6. WOLO Kuala Lumpur
WOLO – a hotel for the curious and creative explorer. Premium malls such as Pavilion and The Starhill are sited within 200m distance. Plus, Fahrenheit 88, Lot 10, and Low Yat Plaza are just a few minutes away if you are up for an off-the-beat shopping experience. Whether you want to value your own sweet time snuggling in a cosy bed or unwind after a hectic weekday, you can get the best of both worlds at WOLO Kuala Lumpur.
Rate: From RM249 per night
Address: Corner of Jalan Bukit Bintang and Jalan Sultan Ismail, Bukit Bintang, 55100 Kuala Lumpur
Contact: (+60)3 2719 1333
7. Alila Bangsar
Environs by the lively city vibe, Alila Bangsar is your go-to modern urban retreat with a creative culinary experience. You will be astonished by its five themes customized to individual interests that will enhance your stay. Occupied with a mid-20th cocktail lounge, a variety of dining, gym, and meeting rooms makes this an apt place for young urbanites, leisure explorers, and worldly executives.
Rate: From RM288 per night
Address: 58, Jalan Ang Seng, 50470 Kuala Lumpur
Contact: (+60)3 2268 3888
8. The RuMa Hotel & Residences
Voted Top 100 Most Incredible Hotels In the World by Fodor's Travel 2020, The RuMa is a hotel inspired by the Malay word 'rumah'. It guarantees to cover all your dining needs from refreshments to a specialty restaurant. Probably a notch above your own abode, the hotel is cantilevered with a spectacular 25-meter outdoor pool and sundeck. It captures all the intimacies of a house, and is probably a true refuge in the heart of Kuala Lumpur that makes you feel at "home".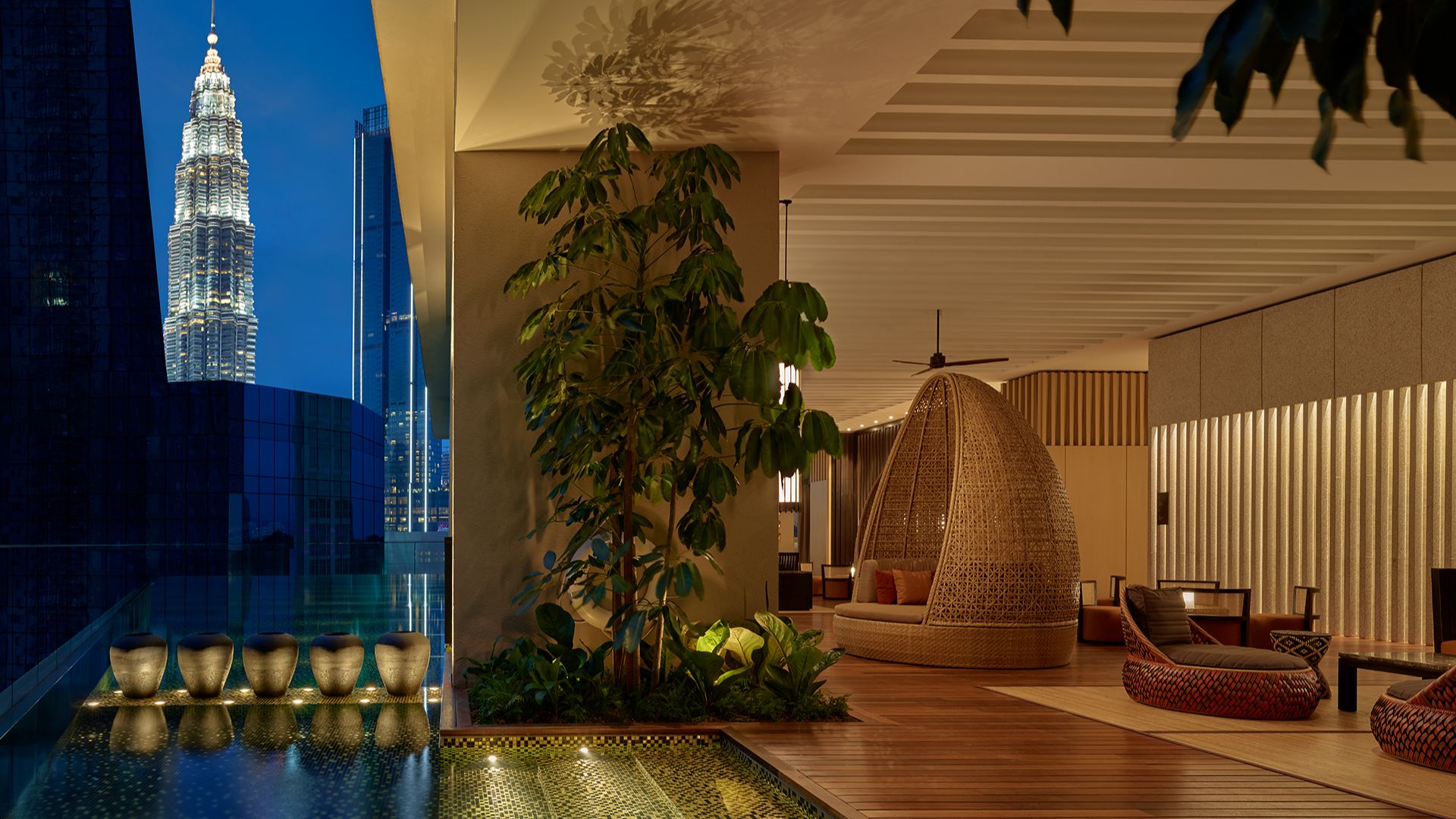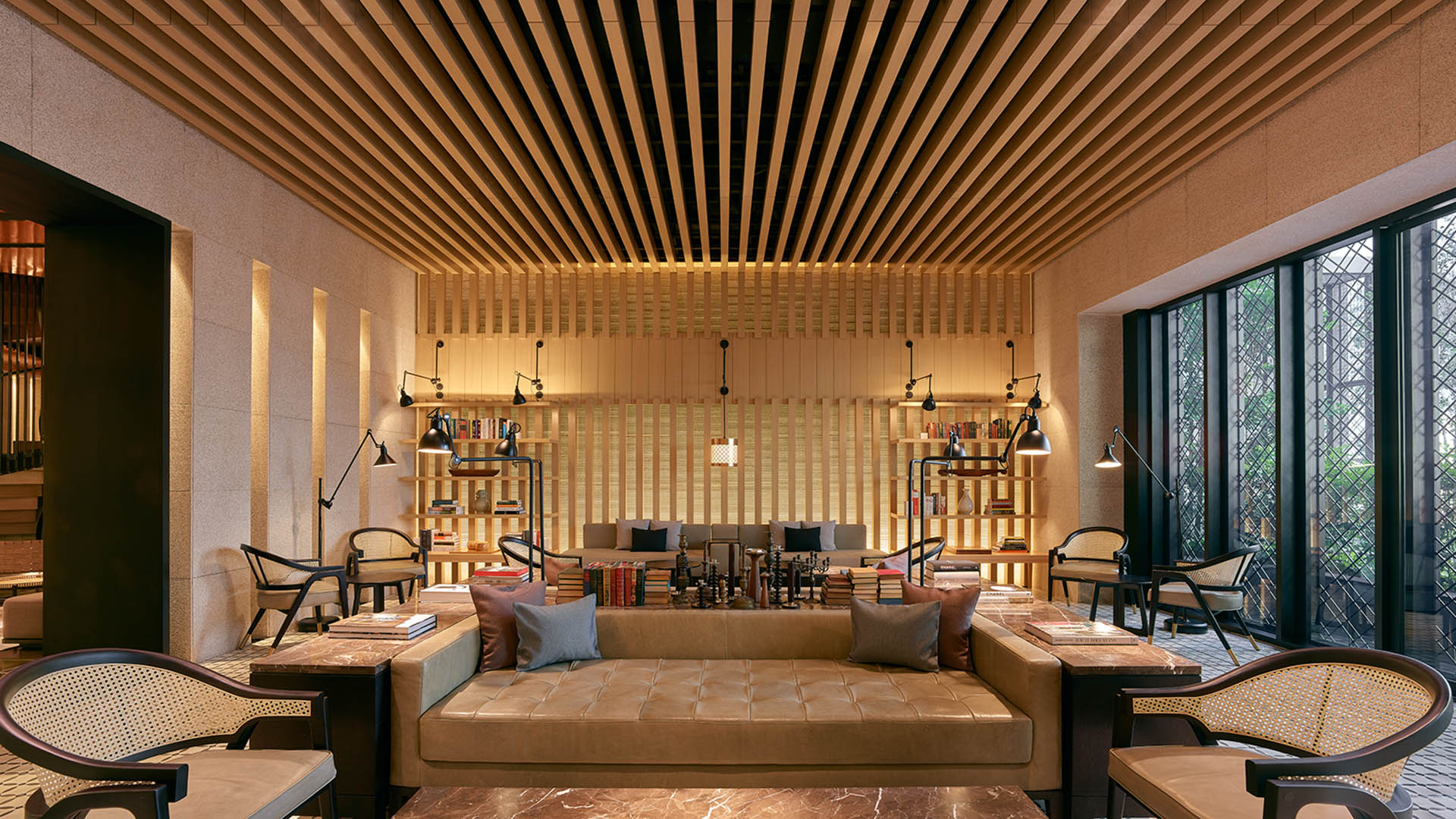 Rate: 30% Off Best Available Rate With Spring Break Special
Address: 7, Jalan Kia Peng, 50450 Kuala Lumpur
Contact: (+60)3 2778 0888
Reward Yourself to A City Staycation
Whether it is a group staycation with friends or a solo getaway, make sure to treat and unwind yourself over the weekend. For those who are working from home, here is a List Of Hotels Offering Work From Hotel Packages Around Klang Valley Starting From RM19 Only. Make sure to share this news with your friends and let us know about your weekends in the comments section below. Stay safe!
Also Read: This New Cafe In KL Has A Gorgeous Walkway Into The Cafe & It's The Perfect Place For Pictures
–
We would like to invite you to join our New Private Community Group! Here you are free to ask questions, share your love for food, and explore the Klang Valley community! We will also regularly post about casual promos and latest findings.
Click on the button below and hunt good food with us today!