It's crazy how time flies so fast that we already in the second week of January, leaving all good memories of 2018 behind. We hope our beloved foodies still on track for your 2019 resolution and may all of us successfully achieve ours. To start your second week of January with a bang here is our favourite deals for January!
Venzy Tea 50% Off For Any Drinks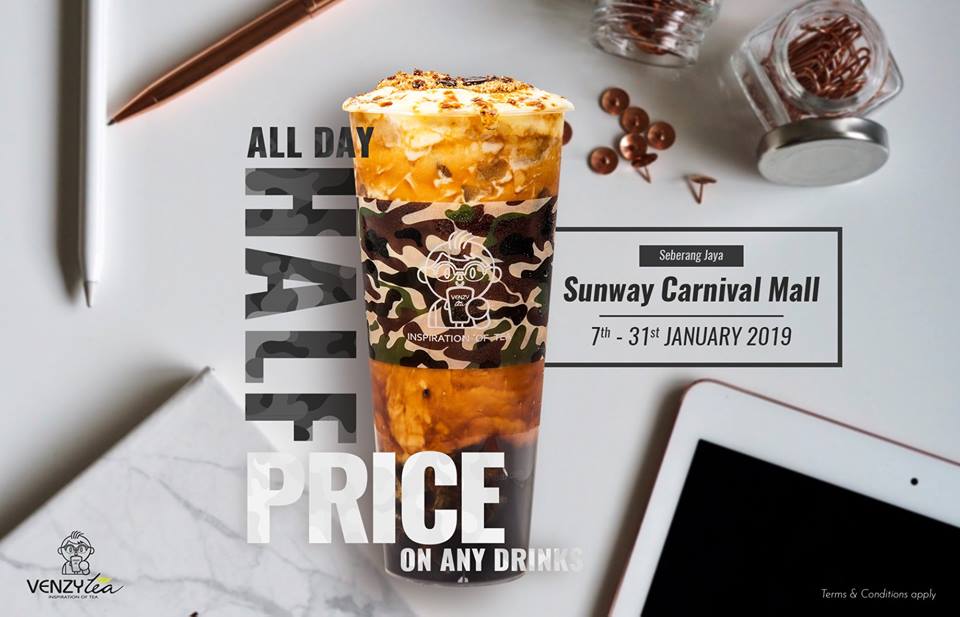 Quench your thirst and enjoy a glass of Venzy Tea at Sunway Carnival Mall outlet and enjoy 50% off for any drinks of your choice! What is better than that? This promotion lasts until 31st January! So don't forget to grab a cup of positivitea at Venzy Tea whenever you in Sunway Carnival Mall.  To enjoy this promotion, all you need to do is… just Like & Share Venzy Tea's Facebook page to spread the love to other bubble milk tea lovers! In return, you will get a 50% discount for any of your favourite drinks!
Save The Date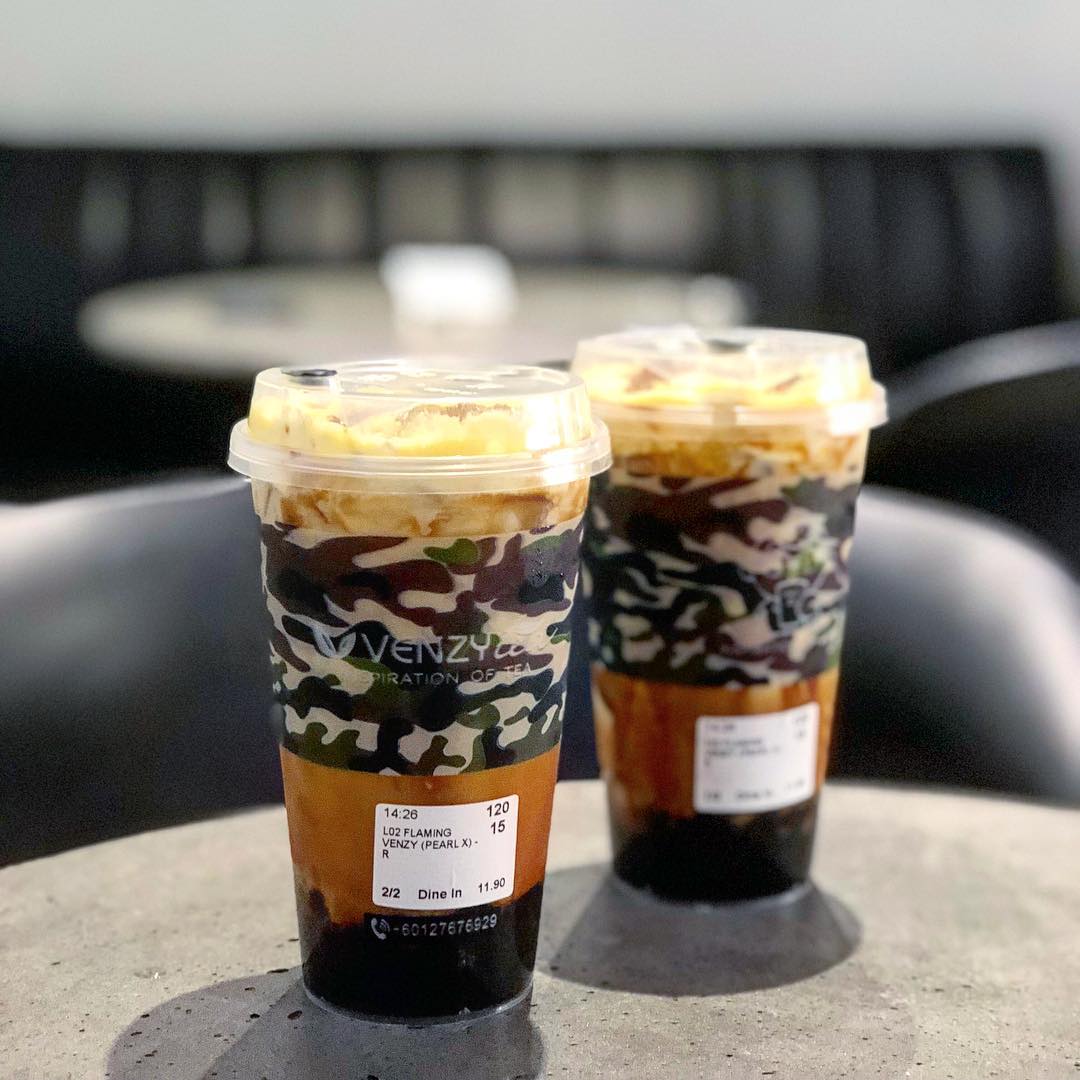 Venzy Tea @ Sunway Carnival Mall
LG-K6, Lower Ground Floor, Jalan Todak Pusat Bandar Seberang Jaya, Seberang Jaya, 13700 Perai, Penang
 7th January 2019 (Monday) – 31st January 2019 (Thursday)
 50% Off For Any Drinks
? 012-767 6929
What's Your Flavour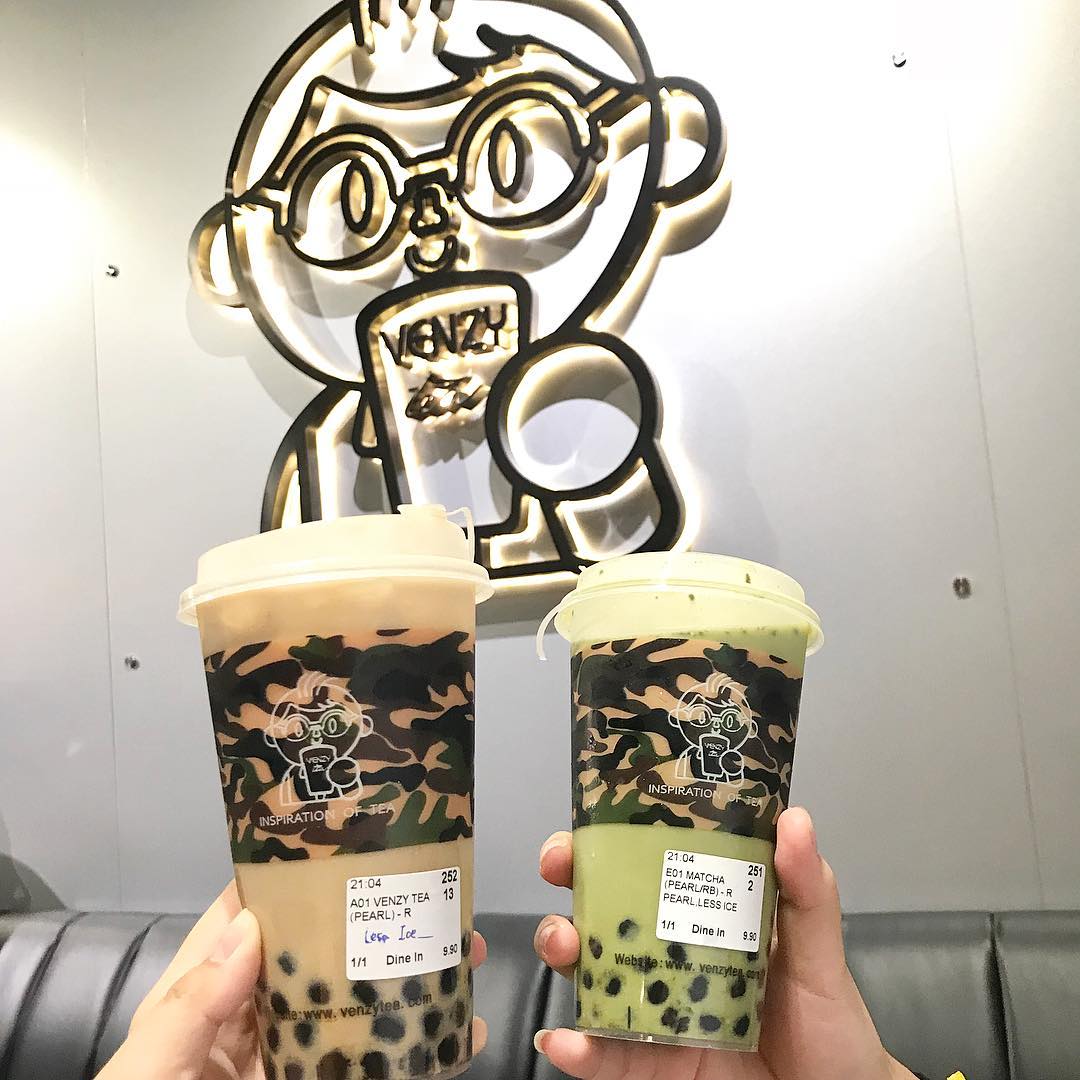 Foodie, what is your favourite drinks at Venzy Tea? We simply love their signature Venzy Tea. The chewy pearl that is soaked in the fragrant brown sugar is the reason why we loved their bubble milk tea so much! You also should try their Venzy Cheese Milk Tea, Babyccino, or Matcha Brownx! If you haven't tried it, this is the right time.
The great news is meant to share. So, don't forget to share this great news with your family and friends too! Remember to Like and Share Venzy Tea's Facebook Page to enjoy 50% off for your drinks.
For more information and latest updates, check out their Facebook and Instagram.