We've heard so many heartwarming stories of how Malaysians from different backgrounds turn over to the food industry to make ends meet. This 6-year-old little baker, who's based in Damansara, caught our attention. Despite being diagnosed with a rare form of illness, he doesn't let his disability stop him from doing what he's passionate about.
This 6-Year-Old Baker Whips Up Delicious Cookies in His Kitchen: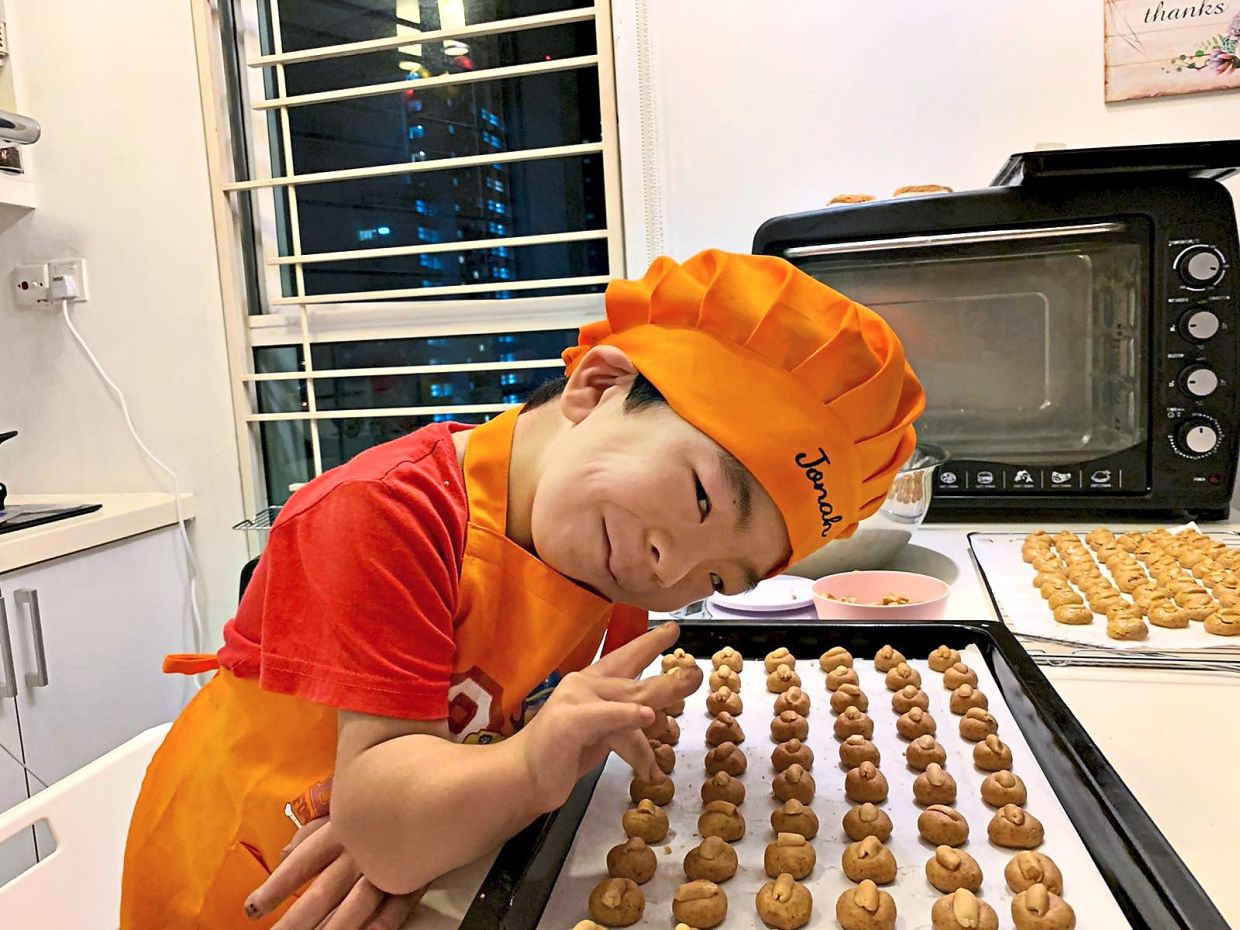 Jonah Michio Tan, 6, is already an accomplished baker, selling his cookies online, and has an e-bakery called Jonah Bakes. Jonah suffers from a rare genetic condition of Skeletal Dysplasia, which puts difficulties on his mobility. His bones will also get fractured easily whenever he fell.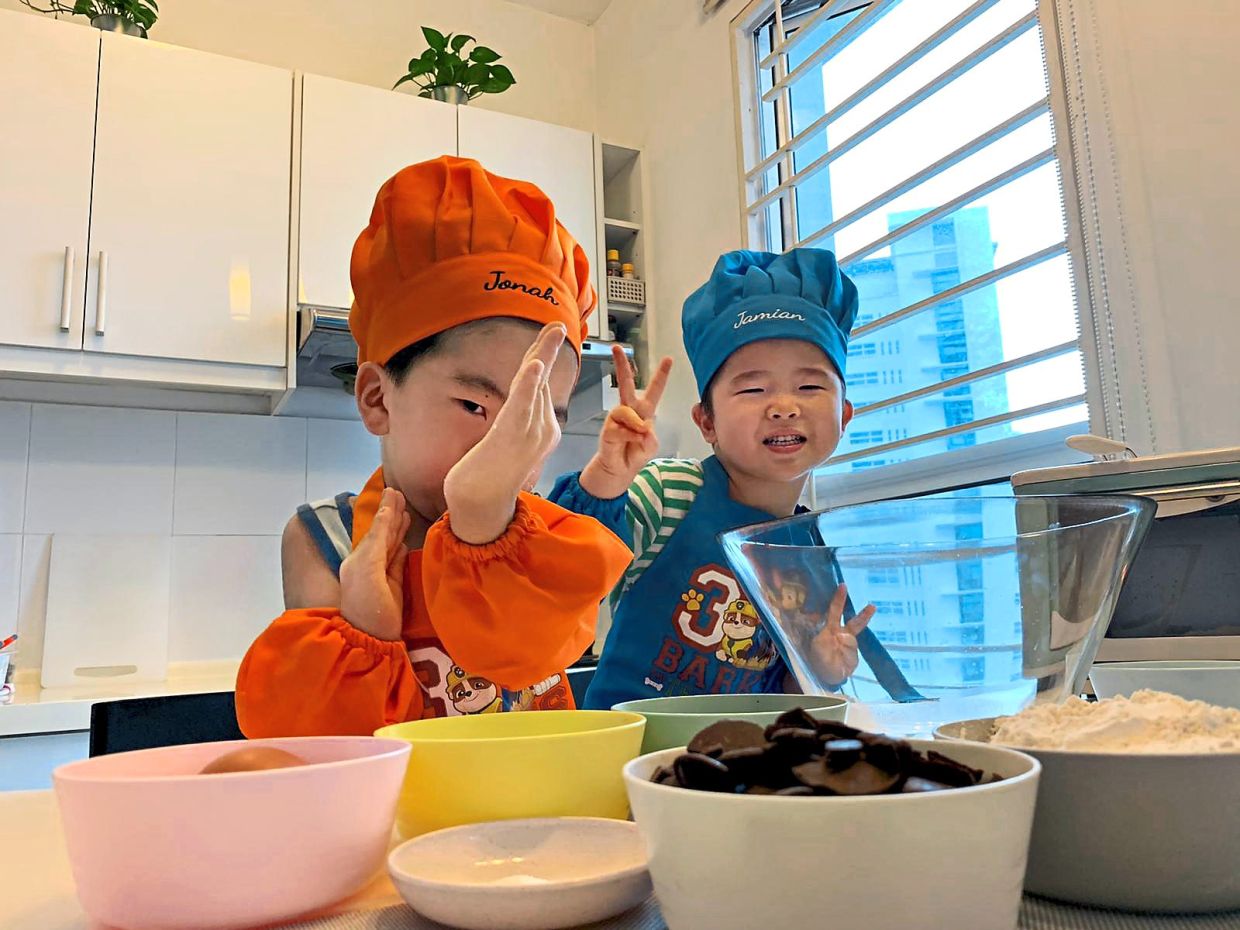 Despite that, the little boy is a fighter and is very passionate in baking. The idea of Jonah Bakes came about when Jonah told his mother that he wants to be a baker and owns a bakery. Miyumi Yanagi, 30, a single mother, showed full support. They both started Jonah Bakes to let the little boy know, despite his differences, he shouldn't give up on his dreams.
"At least, if he works hard at this, he can be assured that he won't have to be dependent on others or the system when he grows up because he already has the foundation to earn a living," she said.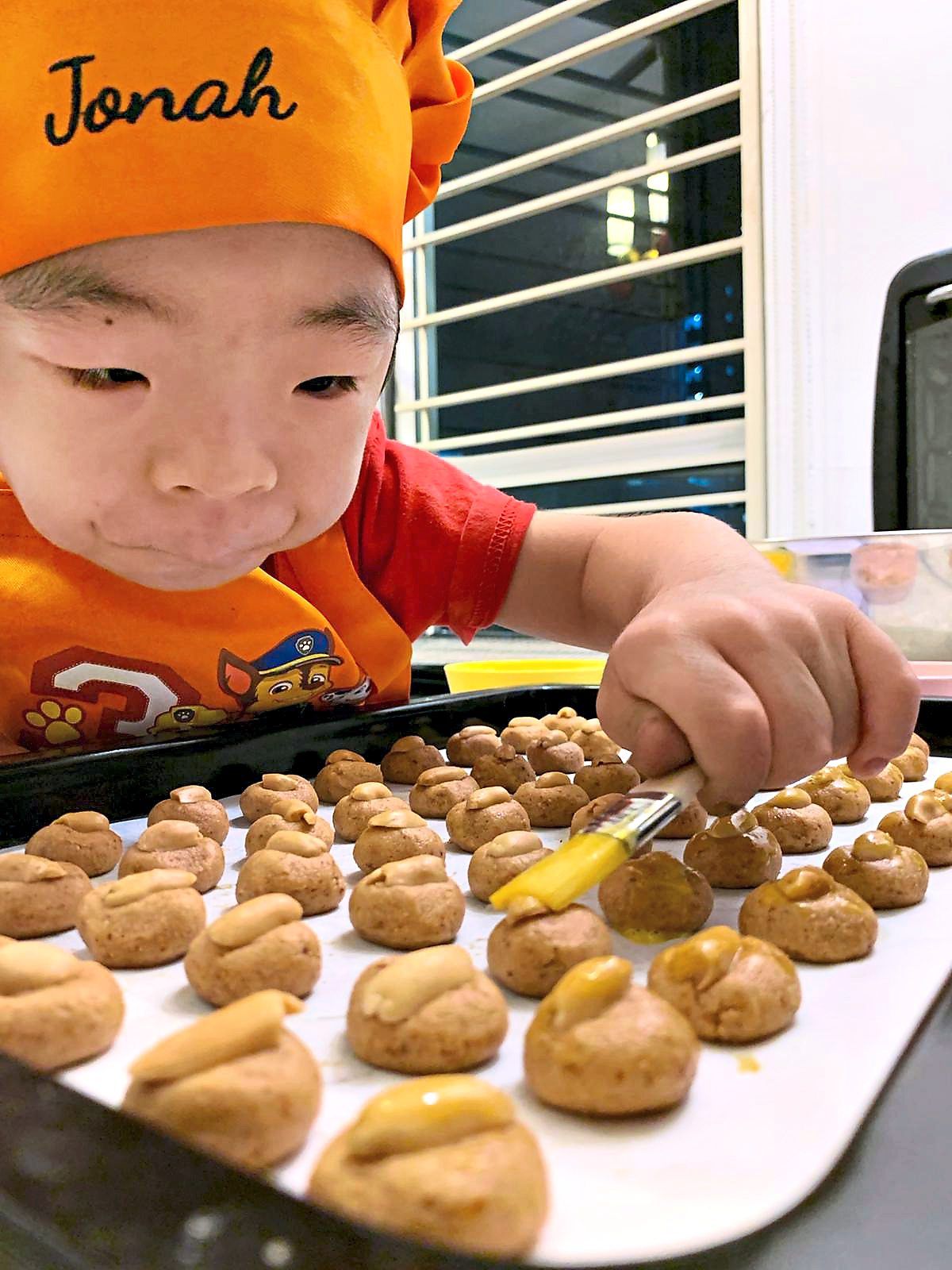 Jonah started baking at the age of four and the mother has recently quit her full-time job to put more focus on Jonah Bakes and her kids. She hopes that the bakery will be a platform to provide opportunities for the disabled in Malaysia.
Show Jonah Bakes Some Love and Support This Chinese New Year: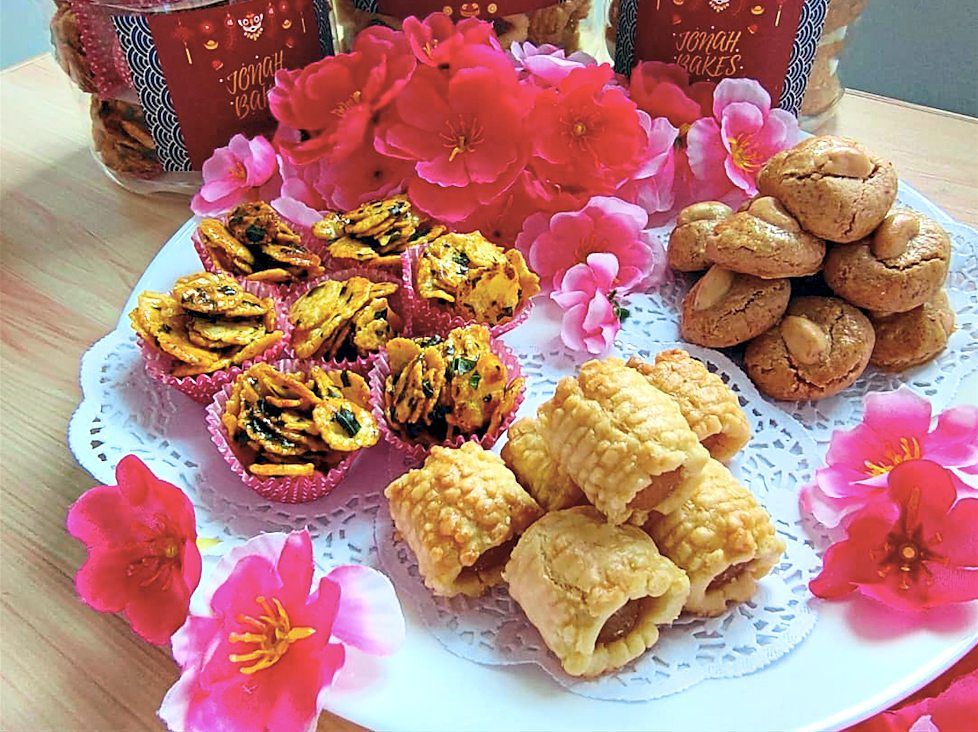 At the moment, the little boy is baking cookies for the Chinese New Year. You can find Crispy Salted Egg Cornflake cookies, Lucky 8 Vanilla cookies, Peanut Butter cookies, and Pineapple Tarts on Jonah Bakes. They're open for orders via the website until the end of Chinese New Year.
Foodies, little Jonah is so inspiring! If you're still looking for some CNY cookies, hit them up to show a little support. Let us all be kind to one another, especially in this difficult time. Don't forget to share this out to your friends! That's all, have a great day ahead, and buh bye!
Jonah Bakes: Facebook | Website
Source: The Star
New: llaollao. x Xing Fu Tang Collab Drops Today & It's All Your Boba And Yogurt Dreams Come True
Also Read: This M'sian Coach Took Over A Dessert Shop During MCO So His Students Can Earn A Living
Don't Miss Out: The Inventor Of Indomie's Flavours, Nunuk Nuraini, Passed Away At The Age Of 59
–
We would like to invite you to join our New Private Community Group! Here you are free to ask questions, share your love for food, and explore the Klang Valley community! We will also regularly post about casual promos and latest findings.
Click on the button below and hunt good food with us today!
Websitea computer connected to the internet that maintains a series of web pages on the World Wide WebMore (Definitions, Synonyms, Translation)