As we are all aware, we are allowed to visit each other during Raya this year. But of course, it will be ideal if we take some precautionary steps to ensure each other's safety. That is why you should consider putting up the MySejahtera QR Code in front of your house. Having this code will help the authorities to properly execute contact tracing in the future.
What Is MySejahtera Check-In?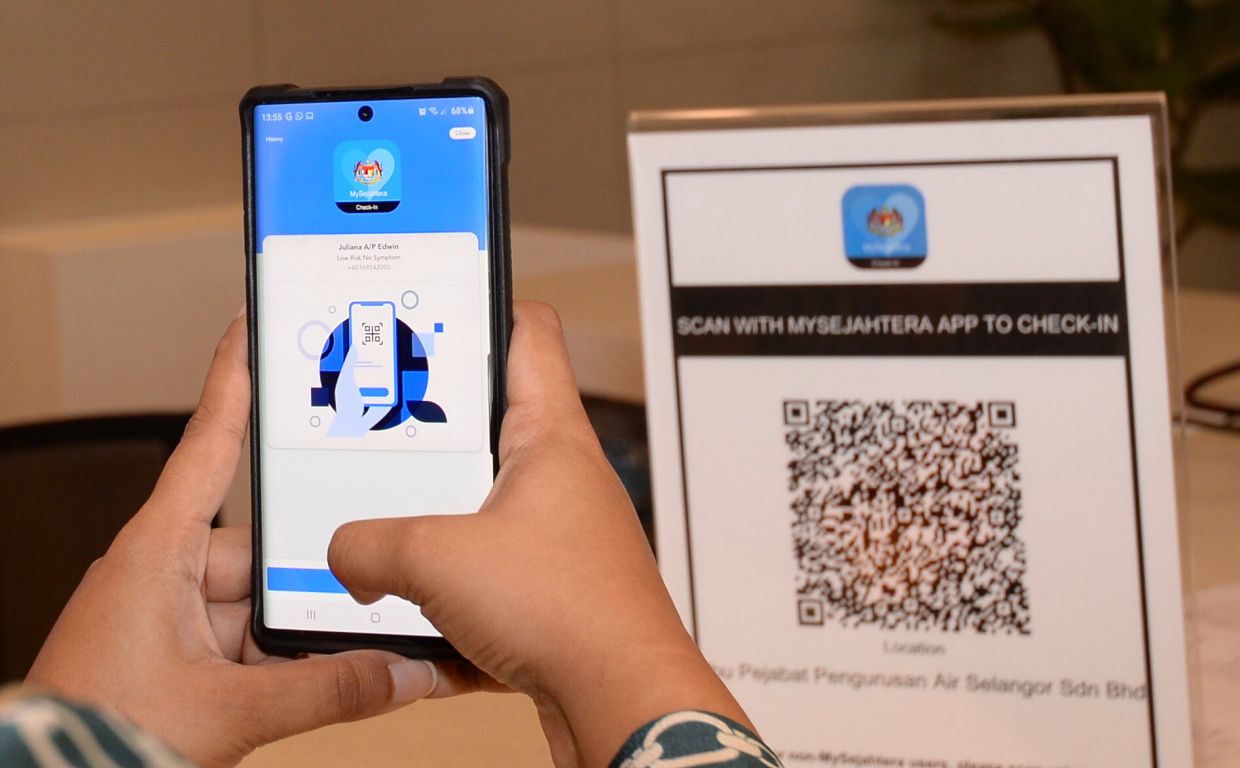 You can easily find the MySejahtera QR Code at shops and big shopping malls, but did you know that you can make one for your office, house, and even one for your car? For your information, 'My Sejahtera Check-In' is an additional service that you can use in the MySejahtera app. It allows you to register any type of premises, businesses, public transportation, and others in order to adhere to the current SOP.
Avoid Using Logbooks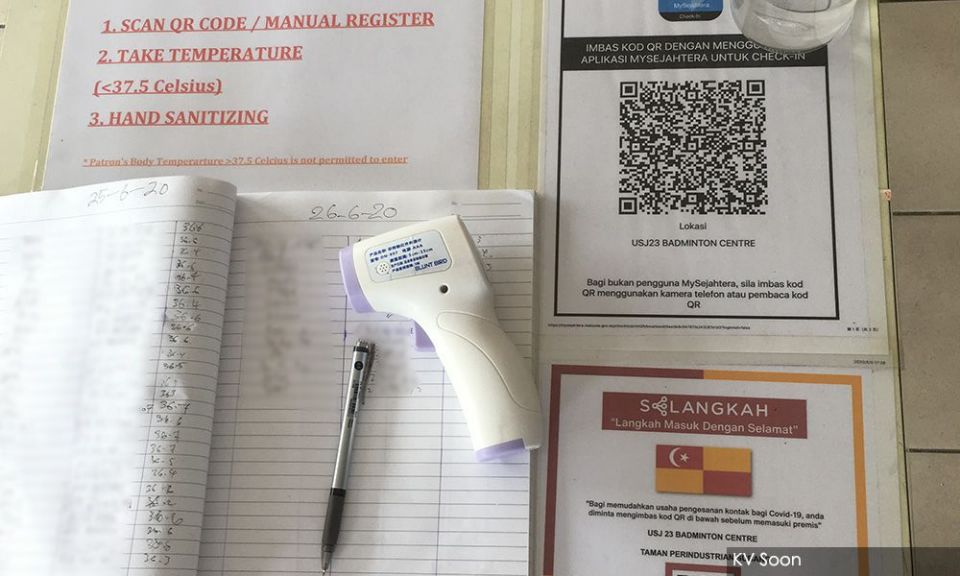 By having the QR Code, MySejahtera users can simply scan the code to check into any premises. Which is a lot easier when you think about it! Writing in a logbook will not only slow down the check-in process, but you will also risk touching the pen and book that a lot of other people will use.
8 Easy Steps To Register And Create Your Own MySejahtera QR Code
1. CLICK HERE to go to MySejahtera official website.
2. You will be directed to the page as shown in the picture. Click "Perkhidmatan".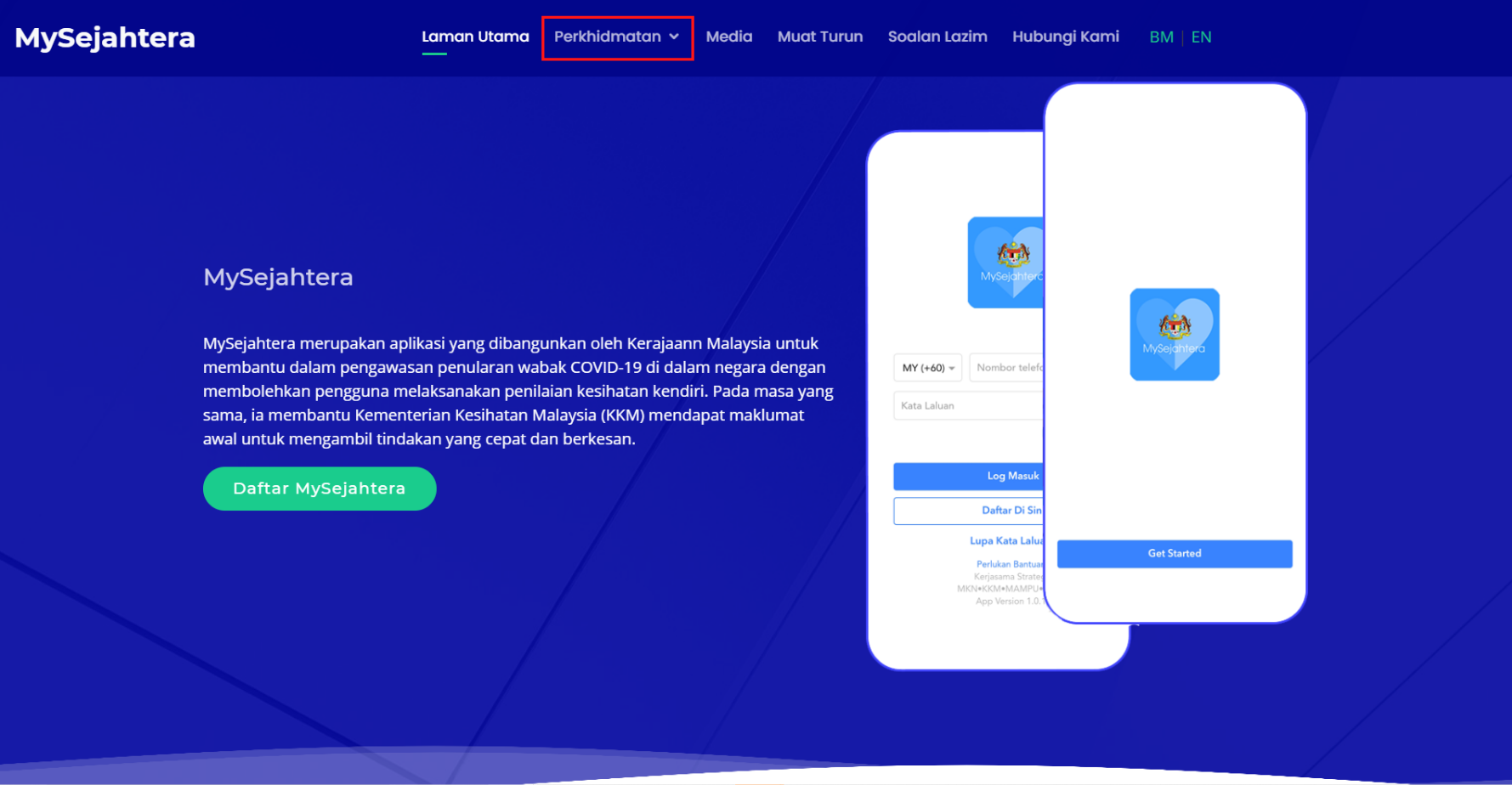 3. Next, click "MySejahtera Check-In"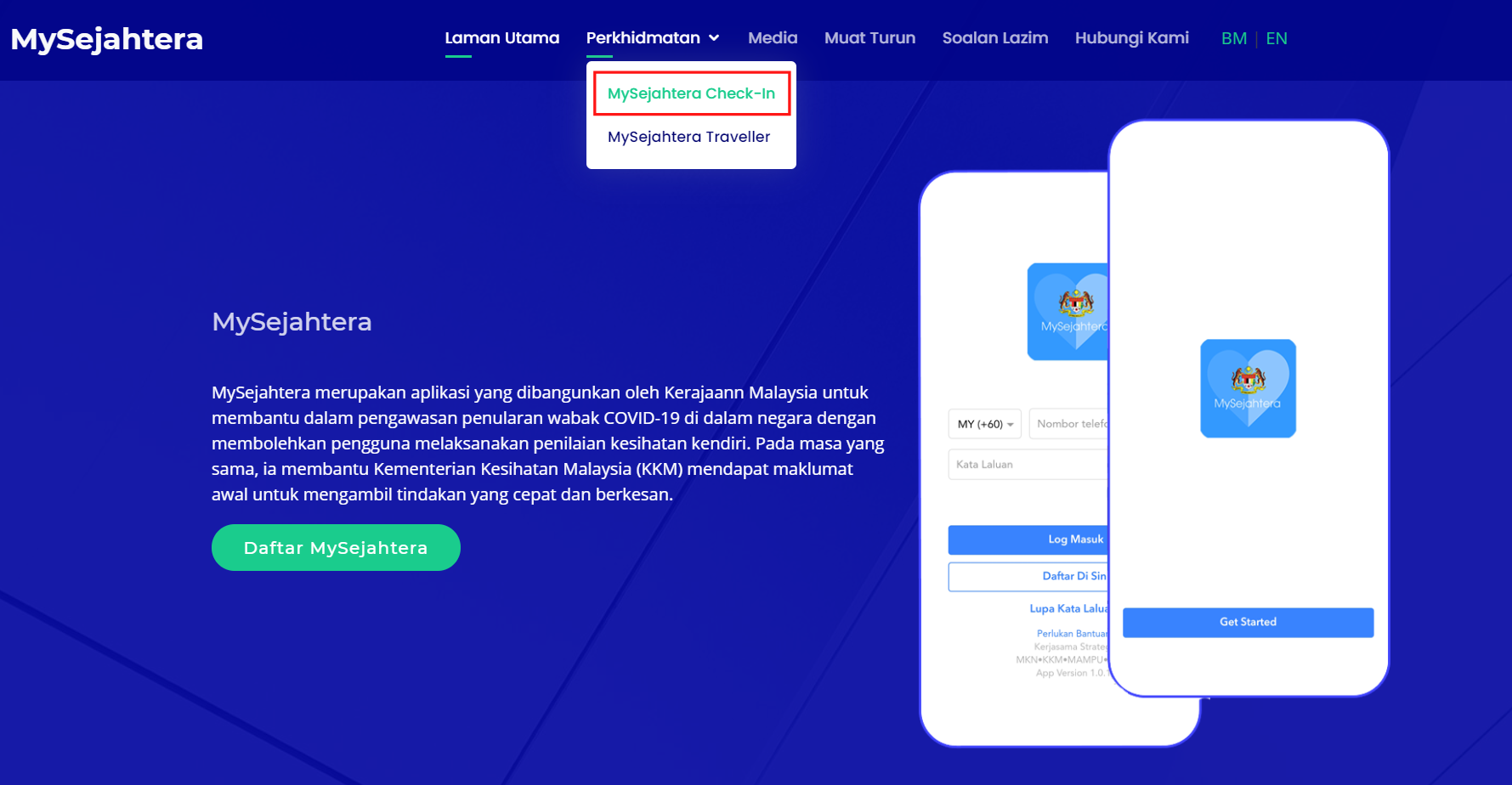 4. You will be directed to MySejahtera Check-In menu. After that, click "Daftar MySejahtera Check-In".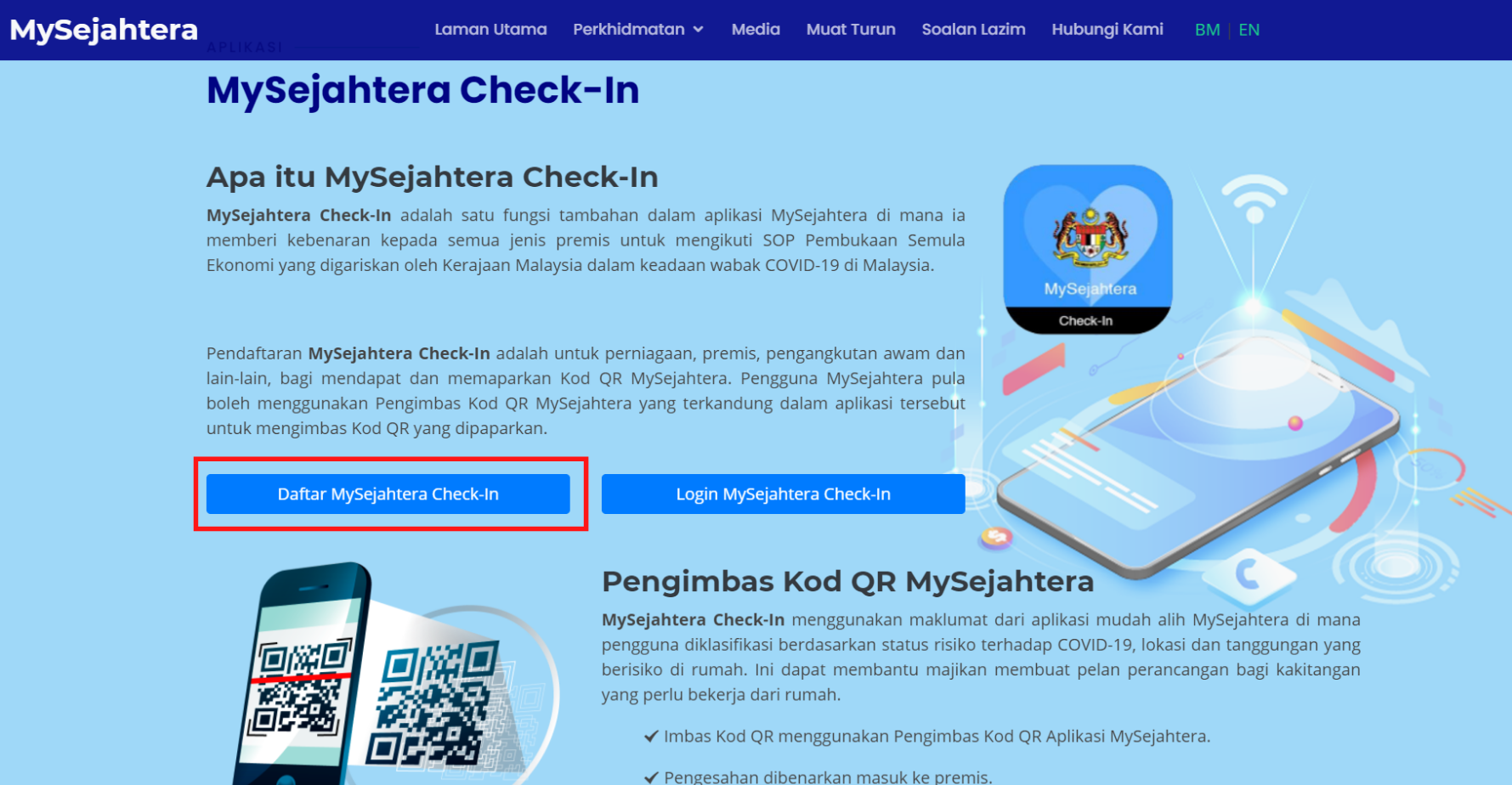 5. Fill in your phone number in the designated box, tick the 'I'm not a robot' box, and click 'Register' to proceed.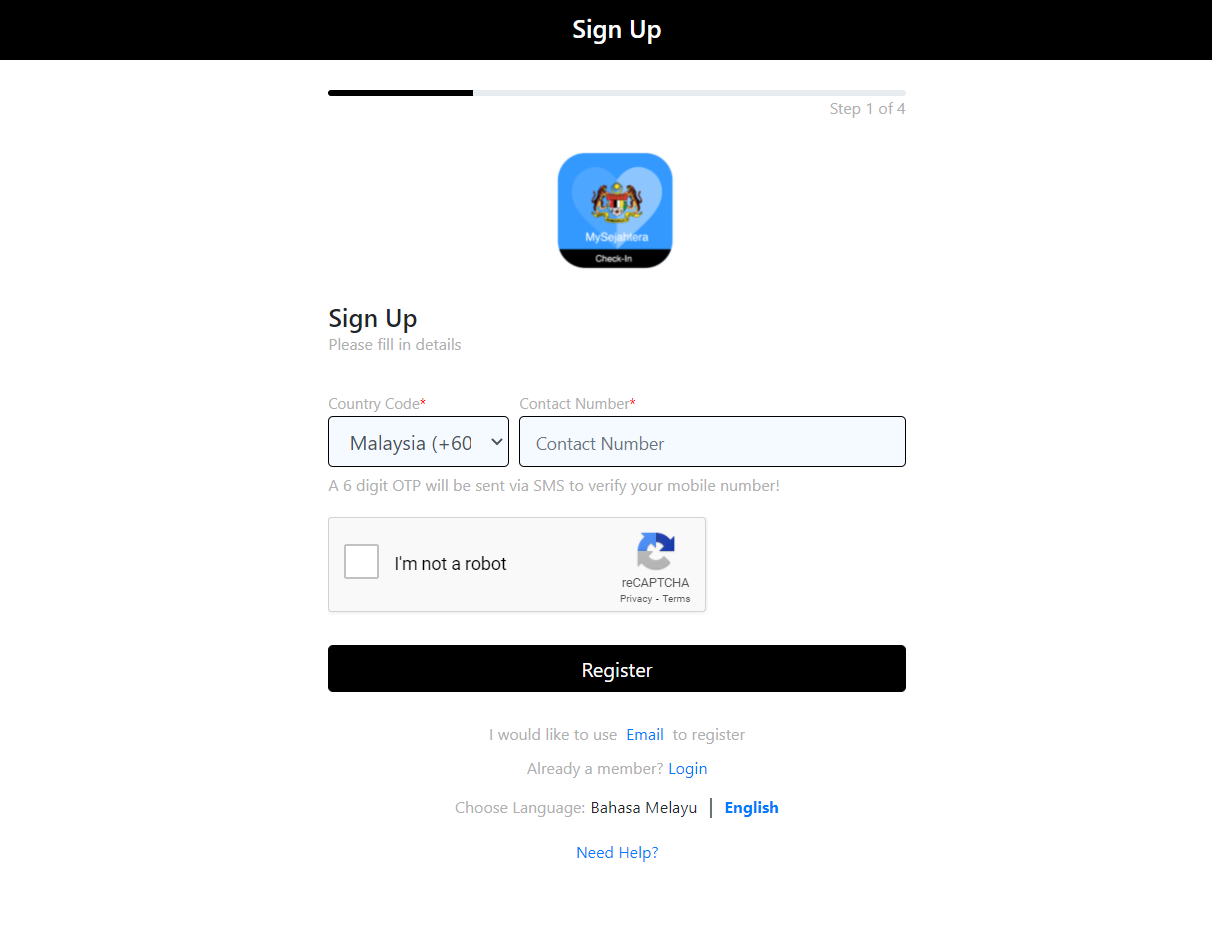 6. You will receive the message for OTP verification number shortly. Type in the 6 digits that you received into the provided box and click 'Submit'. You must do this within 5 minutes.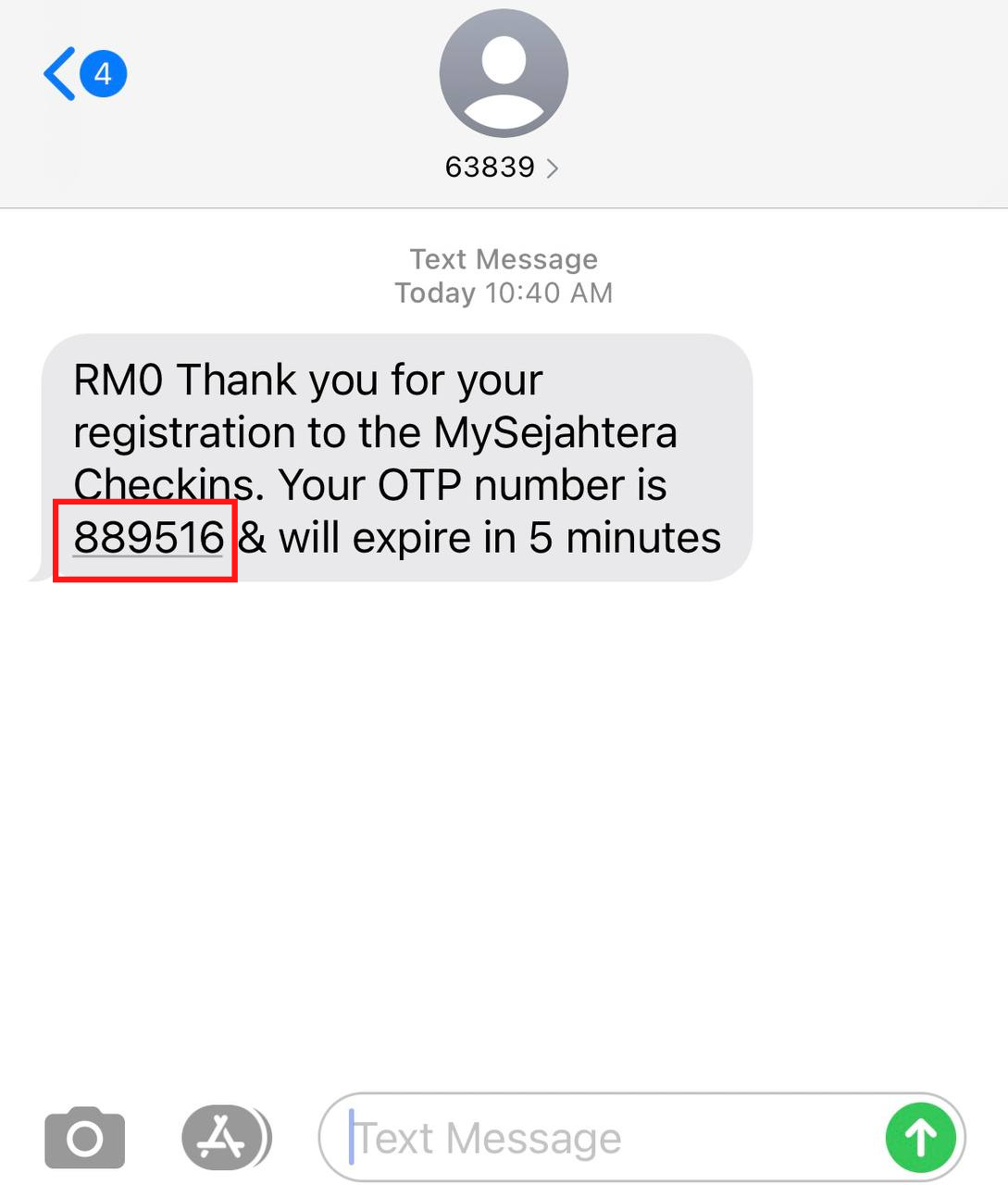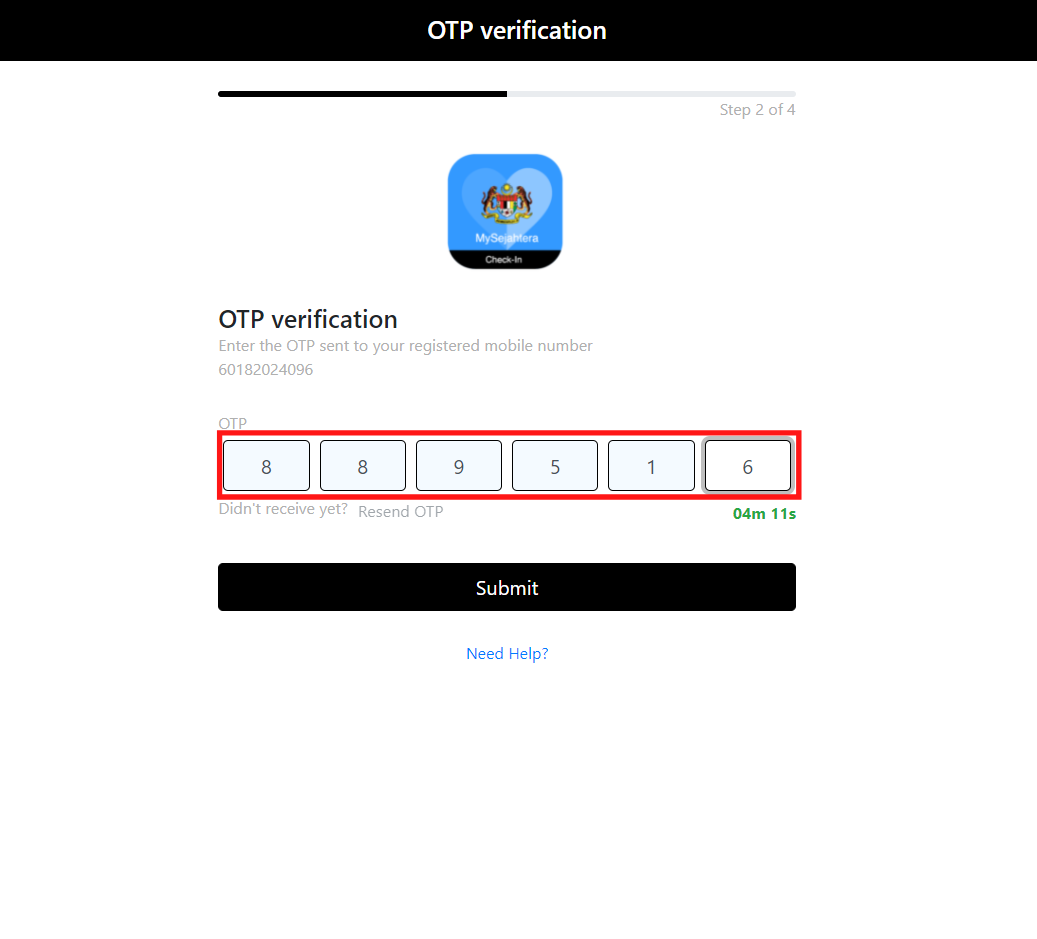 7. Next, complete your information in the boxes given. Starting from the user name (your phone number), business/ premise's name, premise categories, your name, and address. When everything is filled in, you can click 'Submit'.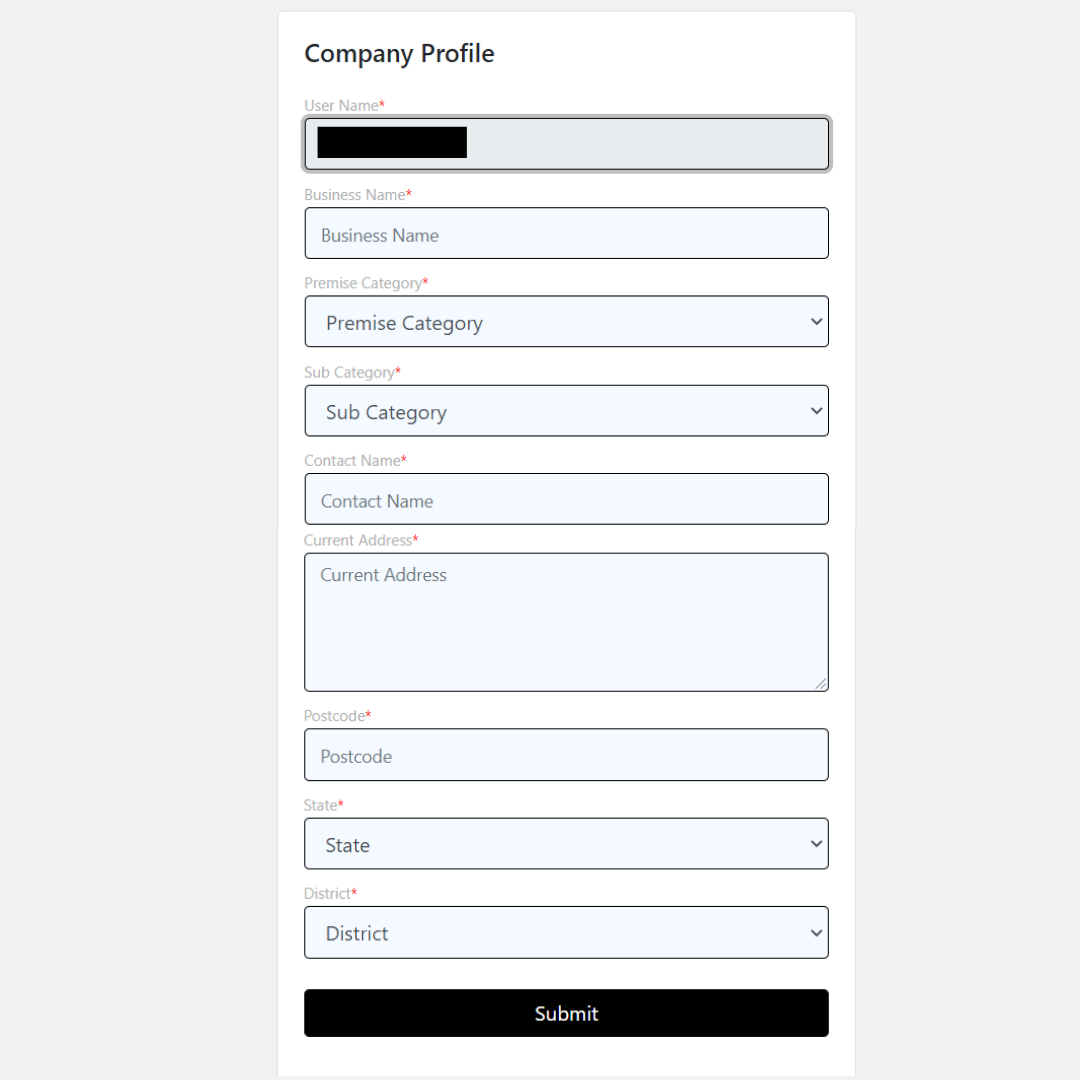 8. Lastly, you will receive the QR Code which then can be printed, downloaded, or e-mailed to you. You can also print it out in Bahasa if you want. Please make sure to print the code and display it at the front entrance of your premises.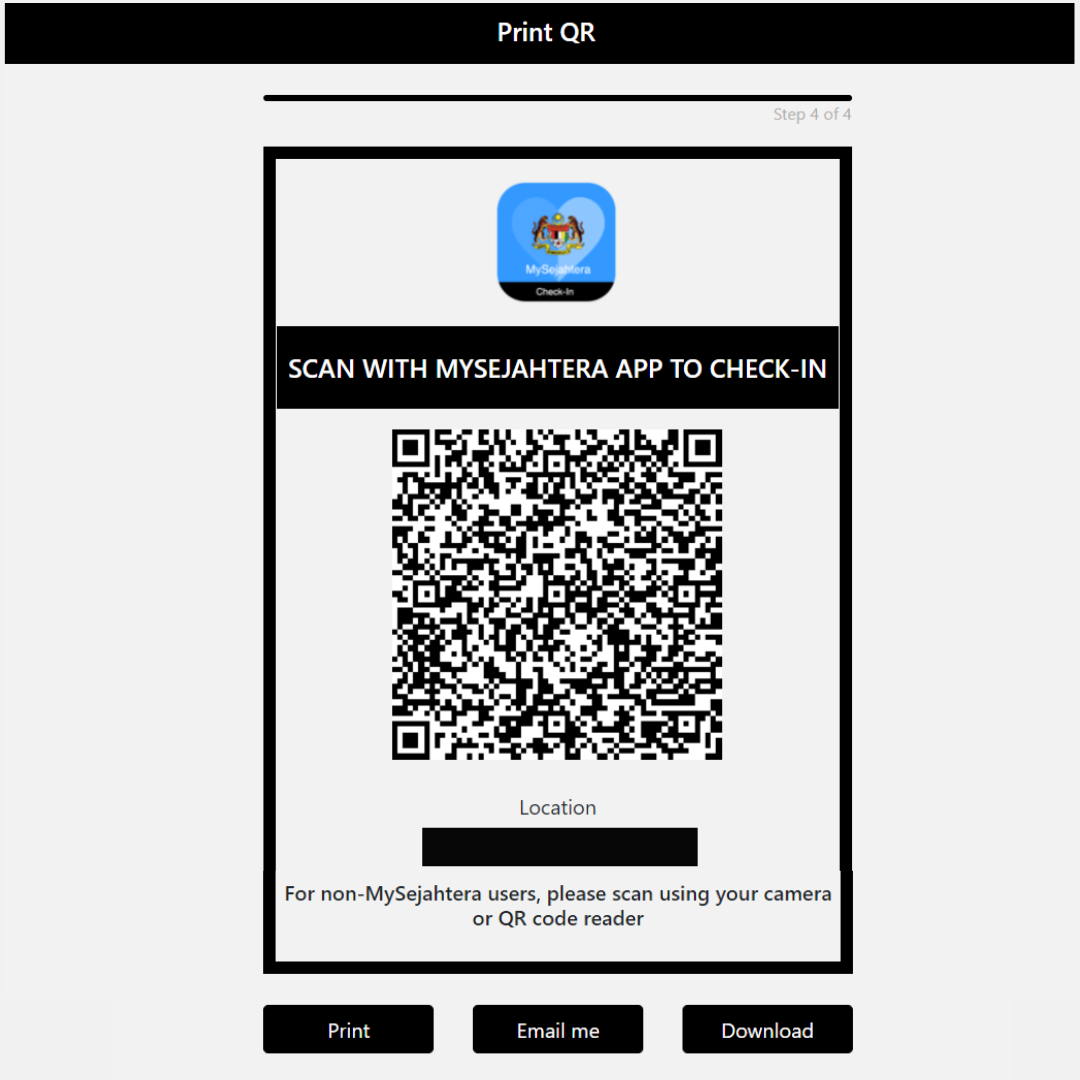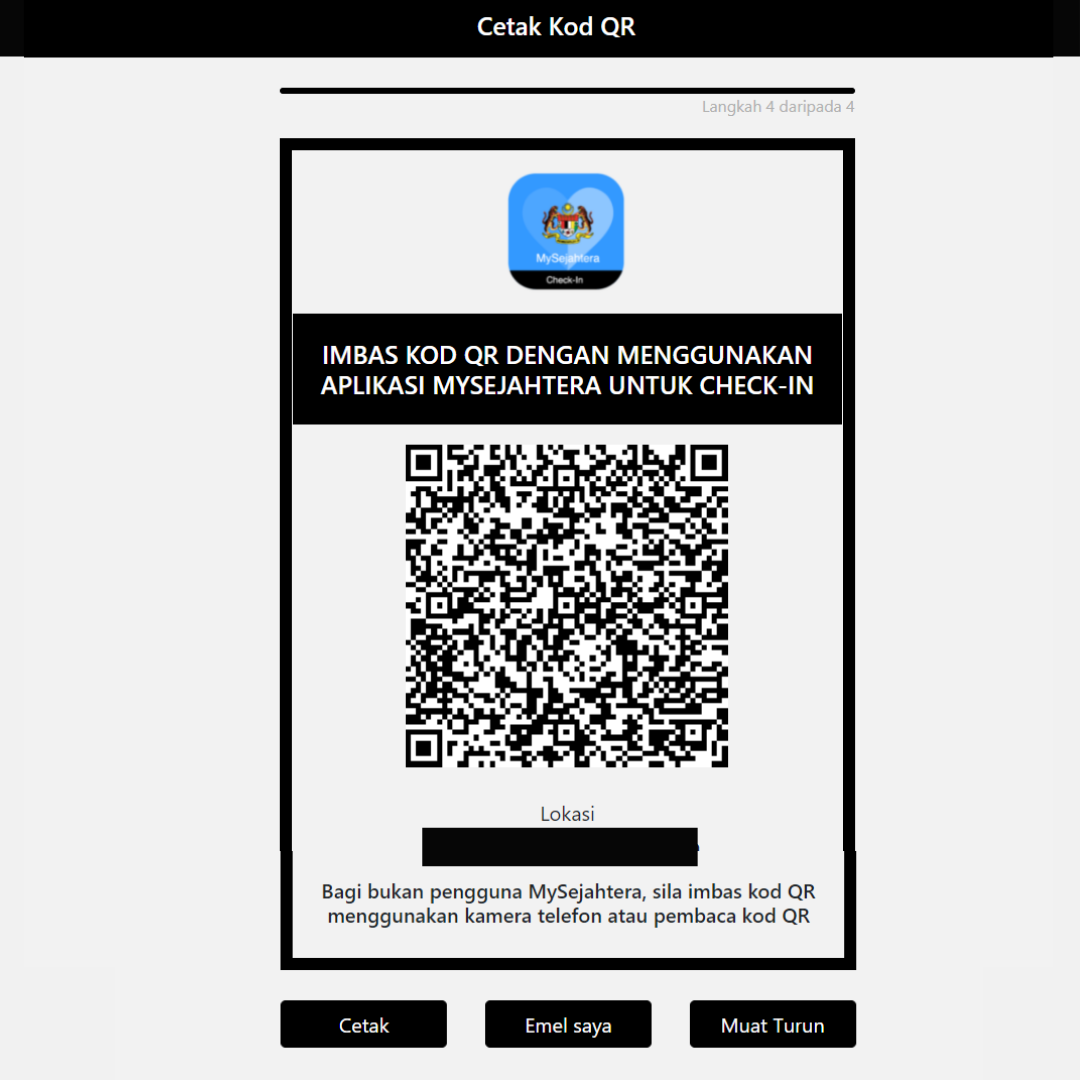 Best Practices When Printing QR Code
1. Size of the QR Code
Size and distance are what determines if a QR Code is readable or not. The ratio of the scanning distance to the size of the QR Code should be close to 10:1
Example: 1 inch (2.5cm) QR code printed will have an effective scan distance of about 10 inches (25 cm)
2. Placement of the QR Code
Do not place a QR Code behind a reflective surface, for example, below a laminated surface, glass top table, or restaurant window. The reflected light might interfere with the scanning process.
Salam Aidilfitri Everyone!
Hopefully, this information will be able to help you in the future. It's okay if we can't celebrate Raya normally this year. At least we are able to protect our loved ones to the best of our abilities. Toodles!
Link(s): MySejahtera
Also Read: All Ramadan Bazaars In Selangor Will Not Be Allowed To Operate Starting From 8 May 2021
–
We would like to invite you to join our New Private Community Group! Here you are free to ask questions, share your love for food, and explore the Klang Valley community! We will also regularly post about casual promos and latest findings.
Click on the button below and hunt good food with us today!