No one can deny that Malaysia is full of good samaritans. We are united when it comes to helping out each other because we believe that what goes around comes around. And obviously, this is the core of this inspiring burger stall in Petaling Jaya.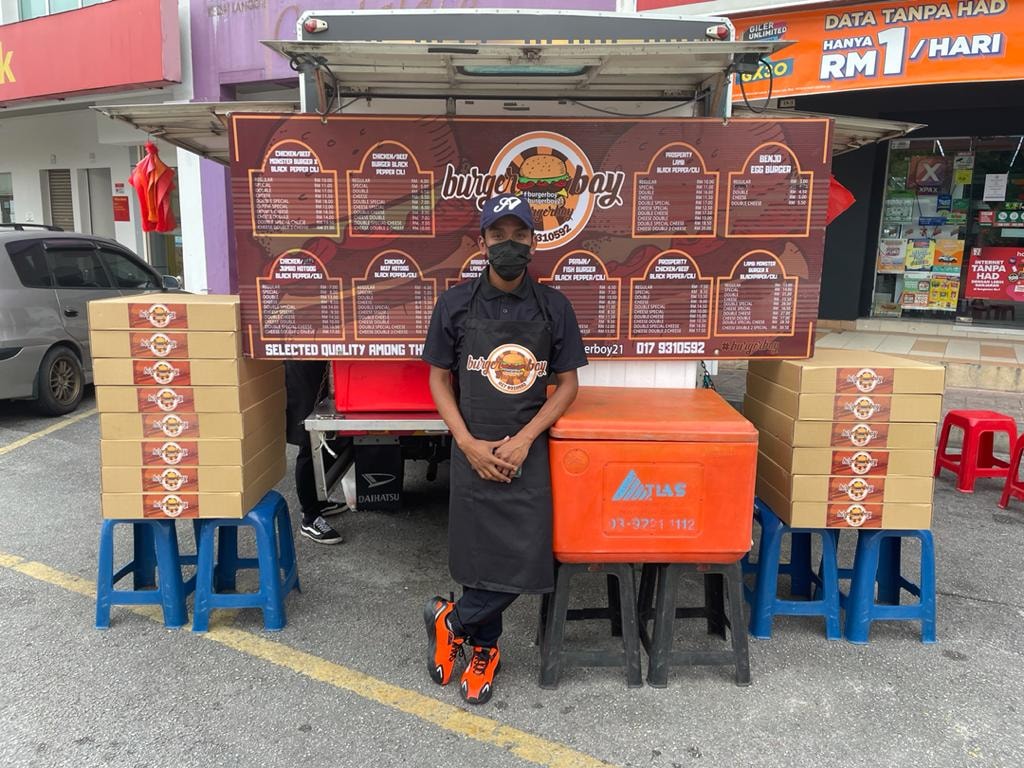 Burger Boy Distributes 50-100 Free Burgers Daily
Offering free burgers to the needy, the Burger Boy stall has distributed up to 100 free burgers daily since the start of MCO 2.0. According to the owner, Mohd Kosim Ismail, 30, anyone who doesn't have enough money to survive during the MCO can drop by his burger stall and have their fill.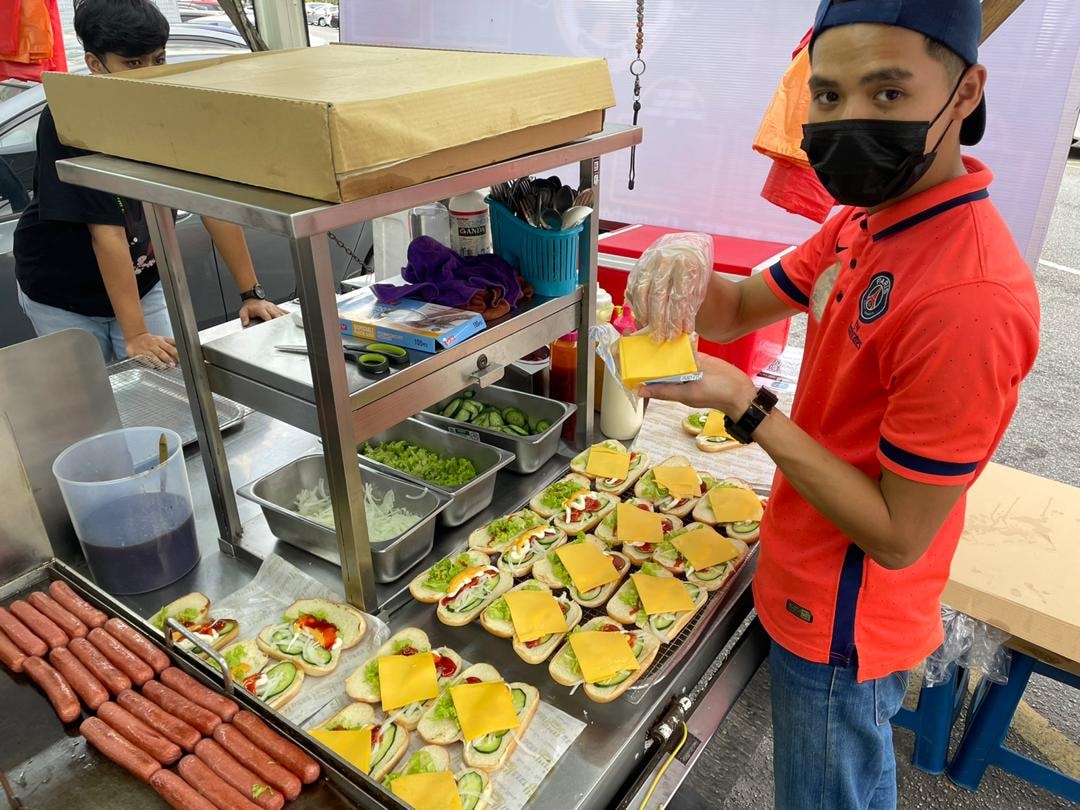 The man deeply understands that everyone is challenged differently during the MCO. "Some lost their jobs and are unemployed, while some were not affected at all. Hence, this is the least that I can do to help those who are affected." Said Mohd Kosim Ismail.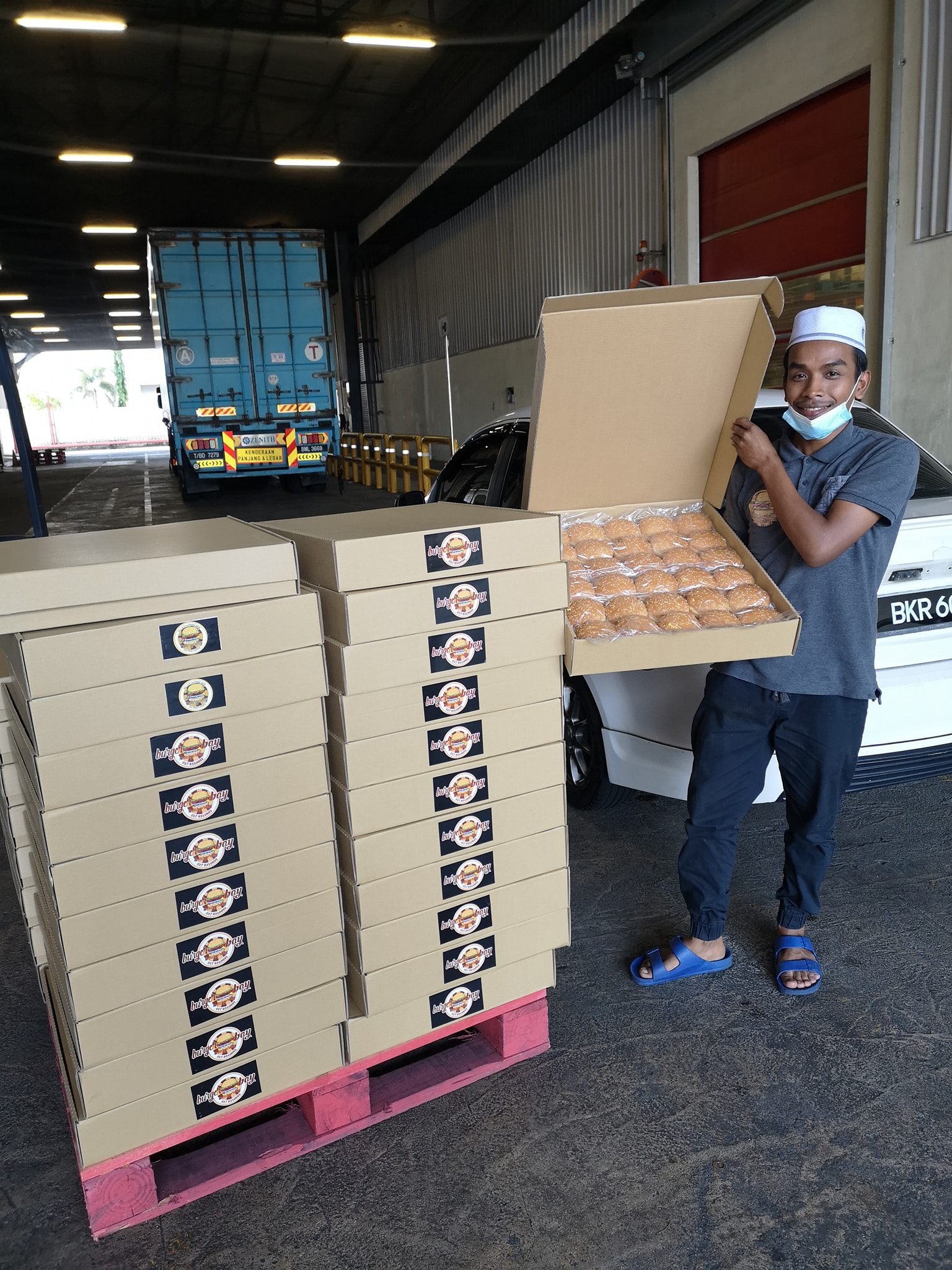 Choose Anything From The Menu And Its Free
Those in need can approach this stall for free burgers from 2 pm to 8 pm. Adding to the surprise, the offer is not only limited to basic burgers. Kosim insisted that people can order anything from their wide menu selections. Which at the moment has more than 90 different burger varieties to choose from!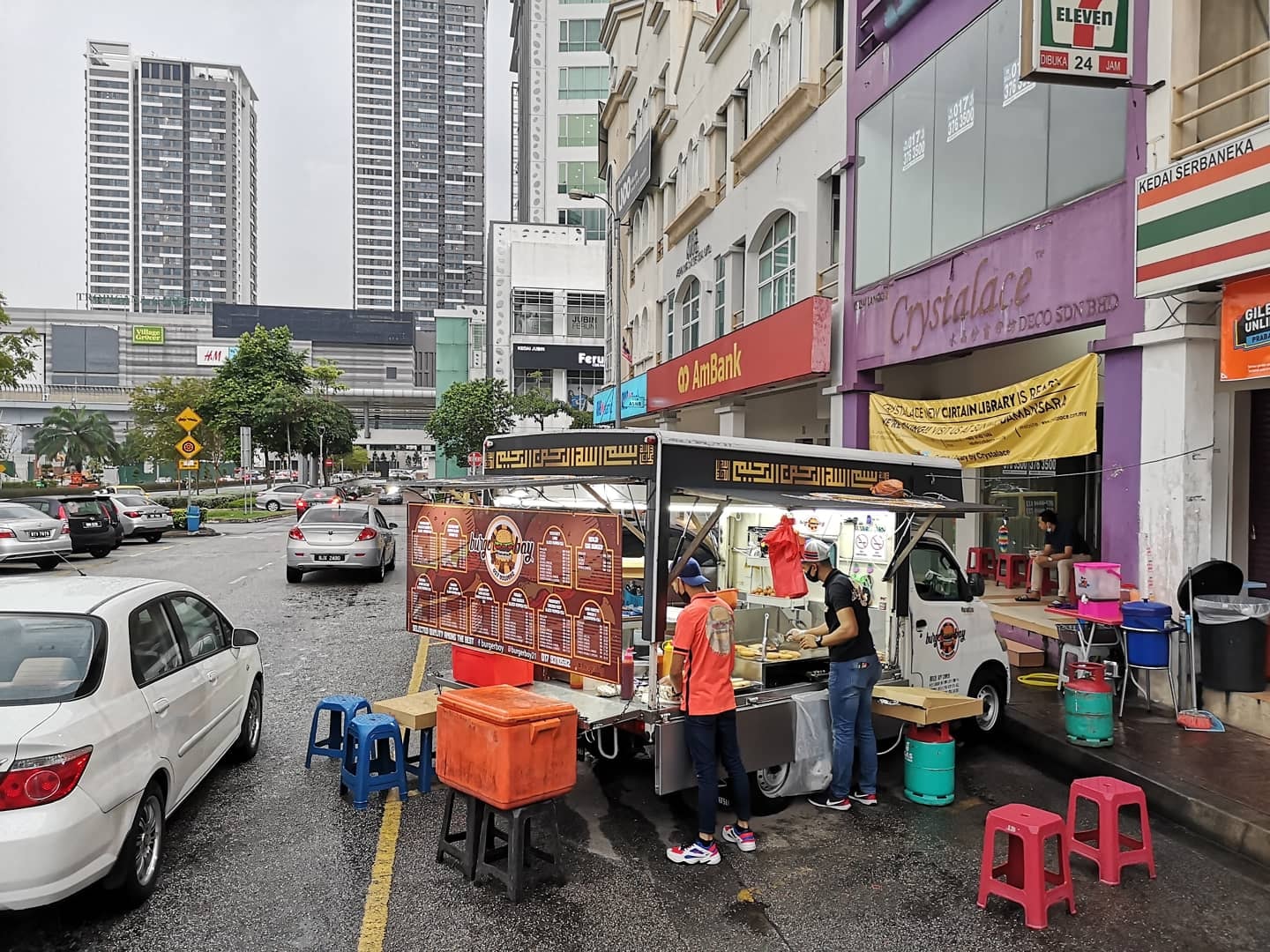 Ranging from RM3 – RM30.50 each, you can find burgers made of egg, chicken, beef, lamb, rabbit, prawn, and even fish here.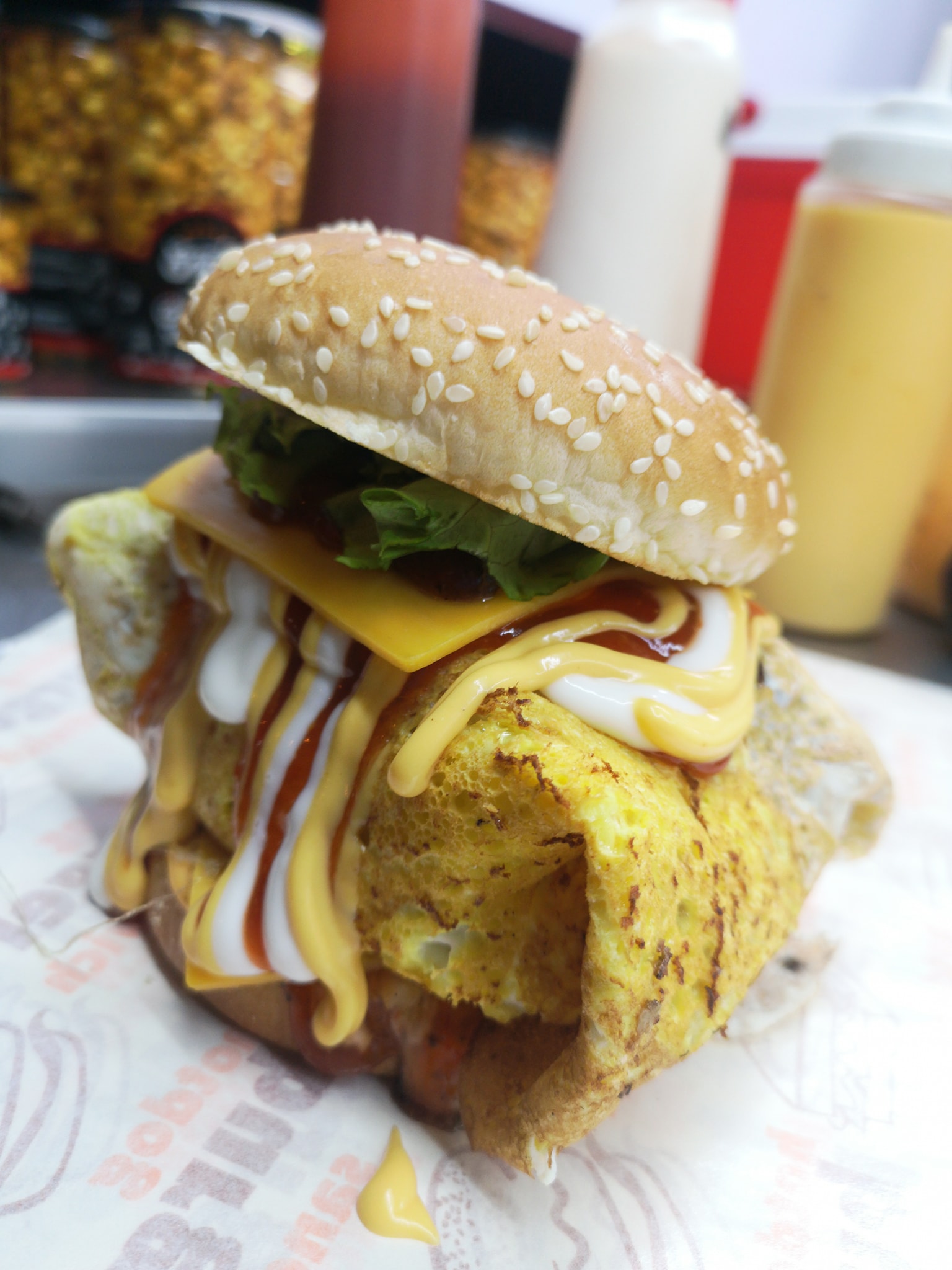 Inspiring Others To Chip In
Knowing that the burger stall has been tending the needy on a daily basis, kind-hearted Malaysians are inspired to join the quest and contribute to the cause as well. "They come to my food truck and 'pay-it-forward' for those who cannot afford and are hungry." According to Kosim, generous individuals will even bank in funds so that they can donate burgers to their preferred location.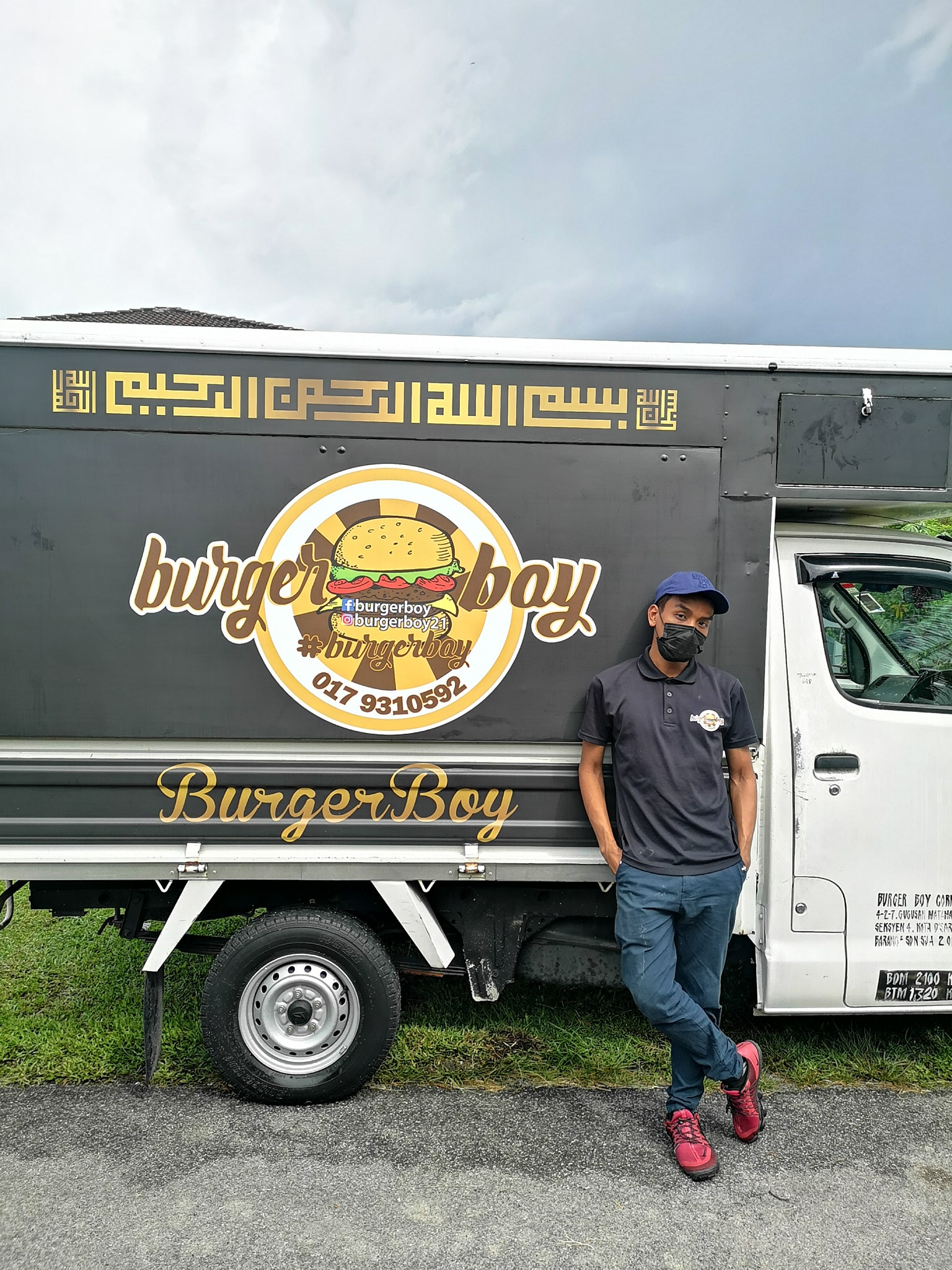 The fact that this burger stall has treated "special customers" from all races is heartwarming. "My dad told me that the more we give, the more we will get in return." Said the Burger Boy stall owner.
Address: Kota Damasara 47810 Petaling Jaya, Selangor, Malaysia
Operation Hours: 2 PM – 8 PM (Daily)
Contact: 017-931 0592
Source:New Straits Times
Also Read: This New York Themed Restaurant In SS15 Serves Fresh Tiger Shrimp Dishes Perfect For Shrimp Lovers
–
We would like to invite you to join our New Private Community Group! Here you are free to ask questions, share your love for food, and explore the Klang Valley community! We will also regularly post about casual promos and latest findings.
Click on the button below and hunt good food with us today!