Nowadays, it's certainly easy to find a spot to satisfy our cravings for cakes. And many have come to love the modern classics like burnt cheesecakes, red velvet and more. But are you one with a nostalgic taste bud? If yes, then you've got to keep reading because today we're taking a look at probably one of the oldest cake house in KL that has been operating since the 1960s!
60-Year-Old Chen Tiang Cake House In Pudu Is The Spot For Vintage Cakes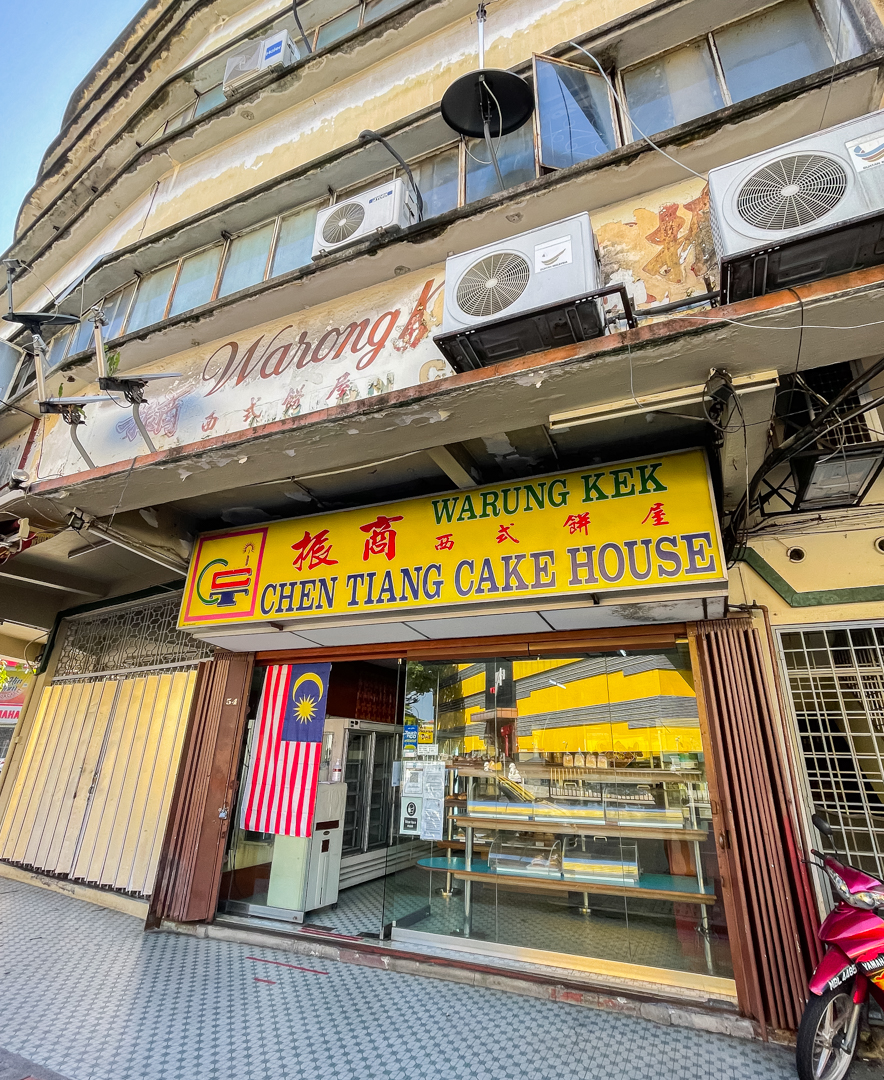 Situated at the old street of Jalan Sungai Besi, Pudu is a quaint little bakery that has been selling traditional cakes and pastries since 1961. A look at its exterior of old-fashioned wordings against yellow signboard and an even older original signboard above it – you know this shop has stood the test of time. Chen Tiang Cake House has exactly done that.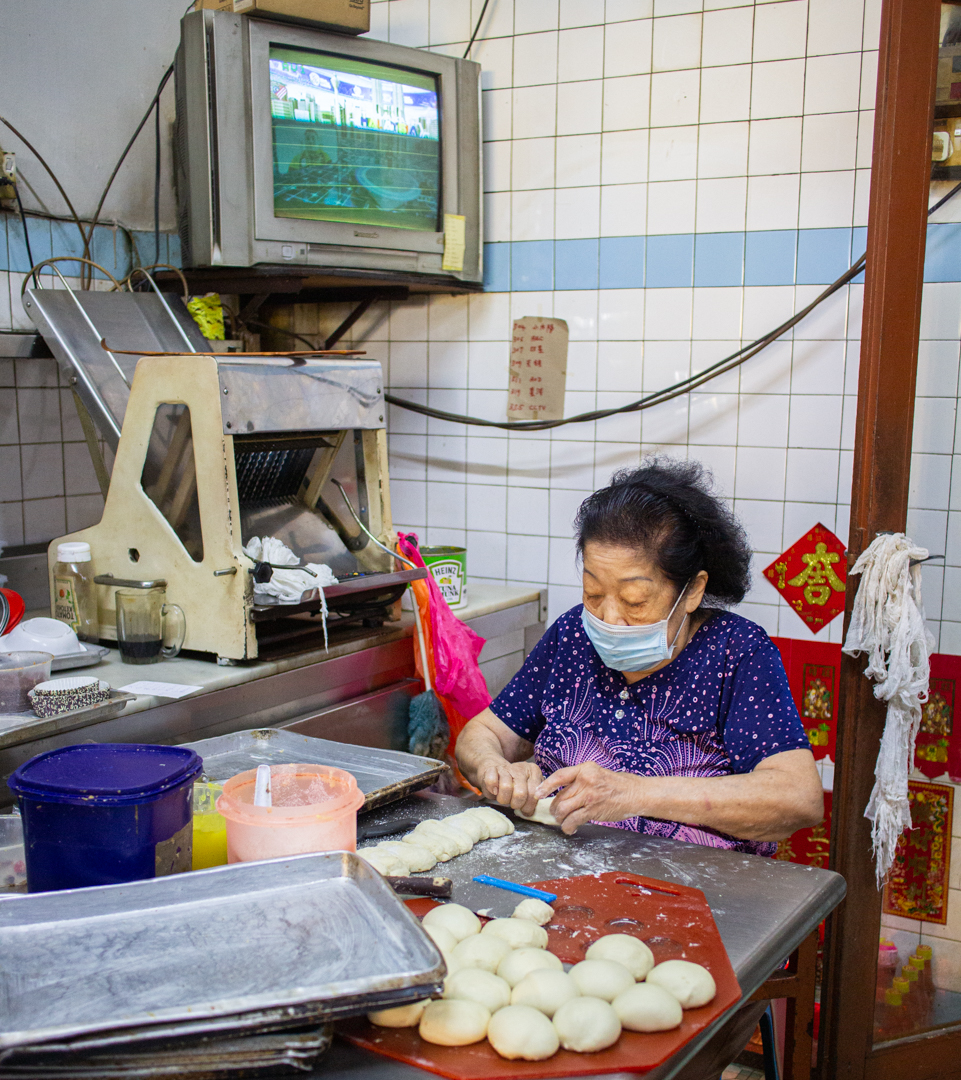 Chen Tiang was founded by Wang Ying's husband back in 1961. She had joined 10 years after, when she got married to him at the age of 25. Ever since then, she has been working here till now. At 76 years old, you can still spot her kneading doughs in the kitchen (as pictured above). Now, her daughter helps out with the shop as well as her granddaughter, Lois.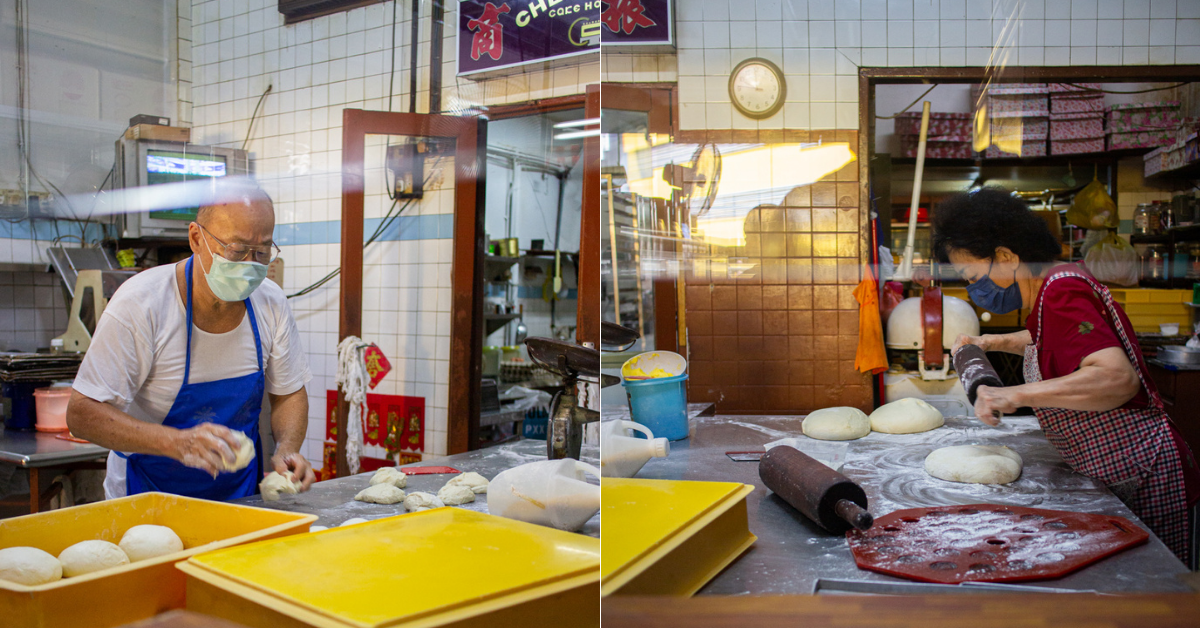 Everything you see here are handmade by the same people who have been making it for over the decades. The bakers, one of them being Wang Ying's sister, have in fact been working here as long as she has. Hence, the nostalgic taste you get from their cakes and pastries are the real deal. However, because of how labour-intensive it is, they can only make limited number of cakes and pastries per day.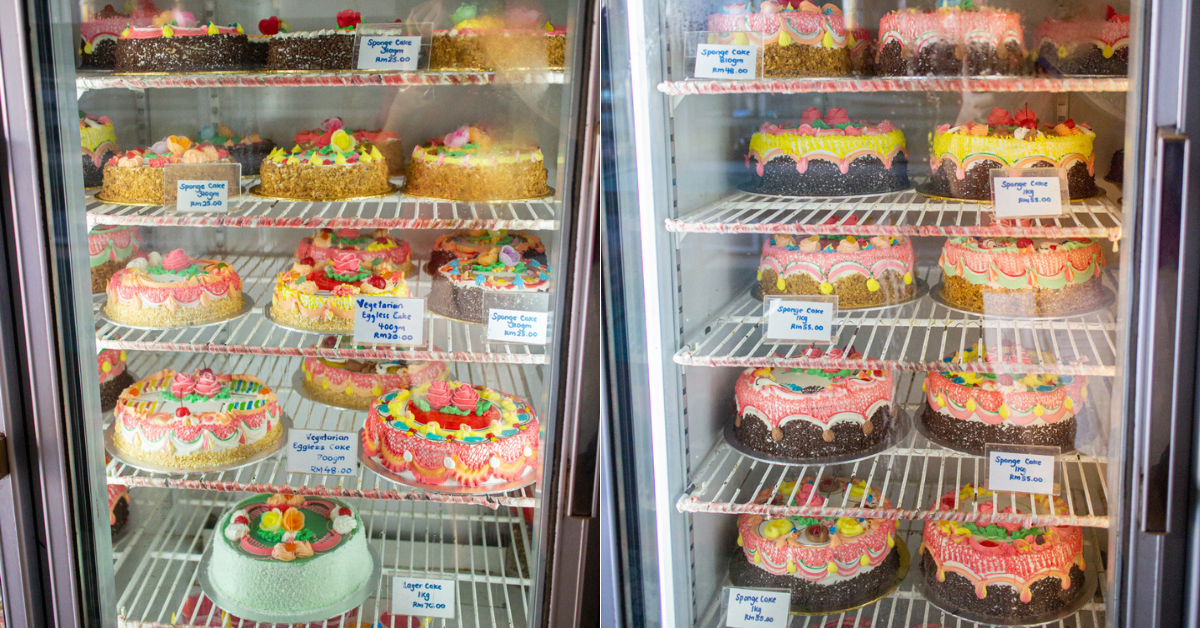 The one thing you can't take your eyes off here are definitely the vintage-looking cakes. These designs have not changed over the years, but that is what makes it so great! They have your traditional sponge cakes, layer cakes and even vegetarian egg-less cakes. All decked out in colourful fabulous-looking butter cream.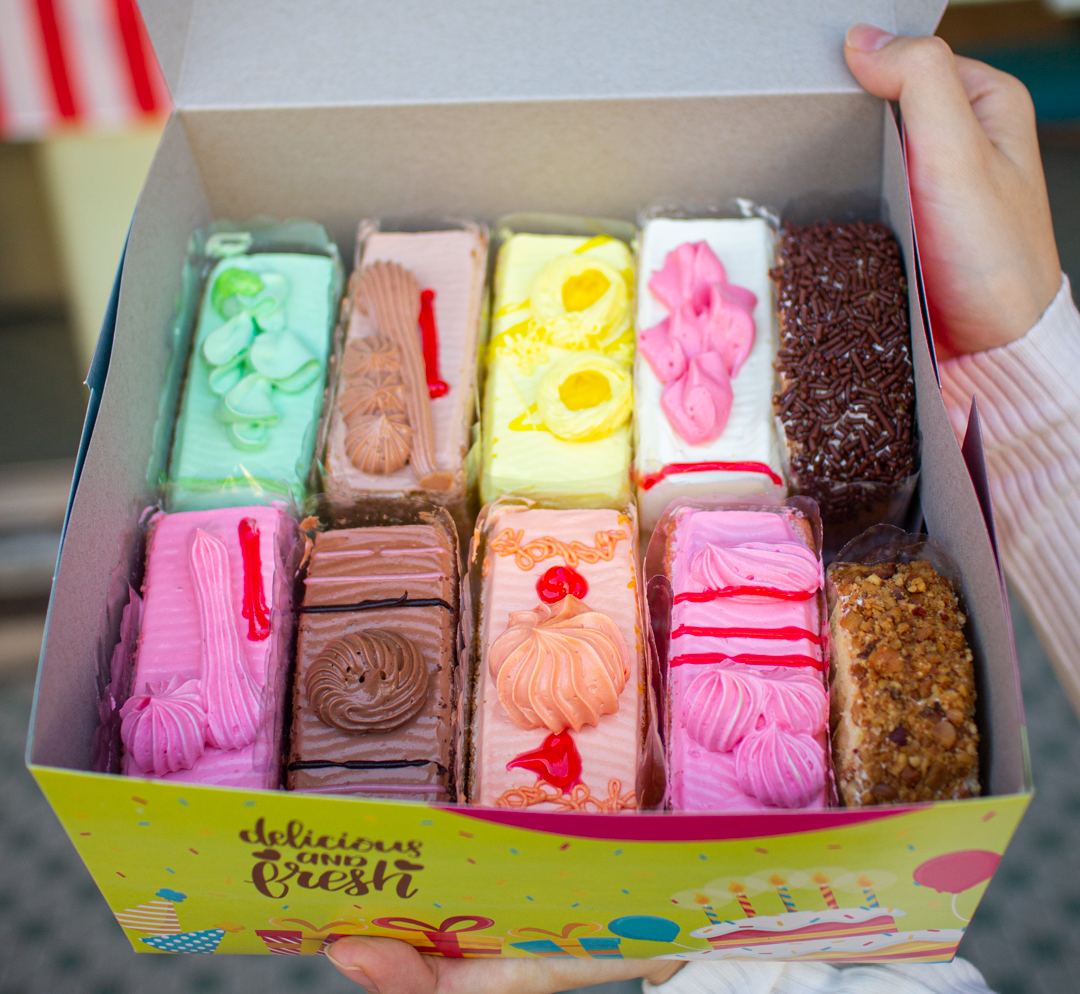 If you're not up for getting a whole cake, you can certainly check out their sliced cakes too! They come in all your favourite colours and flavours, such as coffee, pandan and more. Surprisingly, the cakes not too sweet as well, with the butter cream and sponge being light and airy. It's no wonder that they have regulars from way back who constantly go back for their cakes.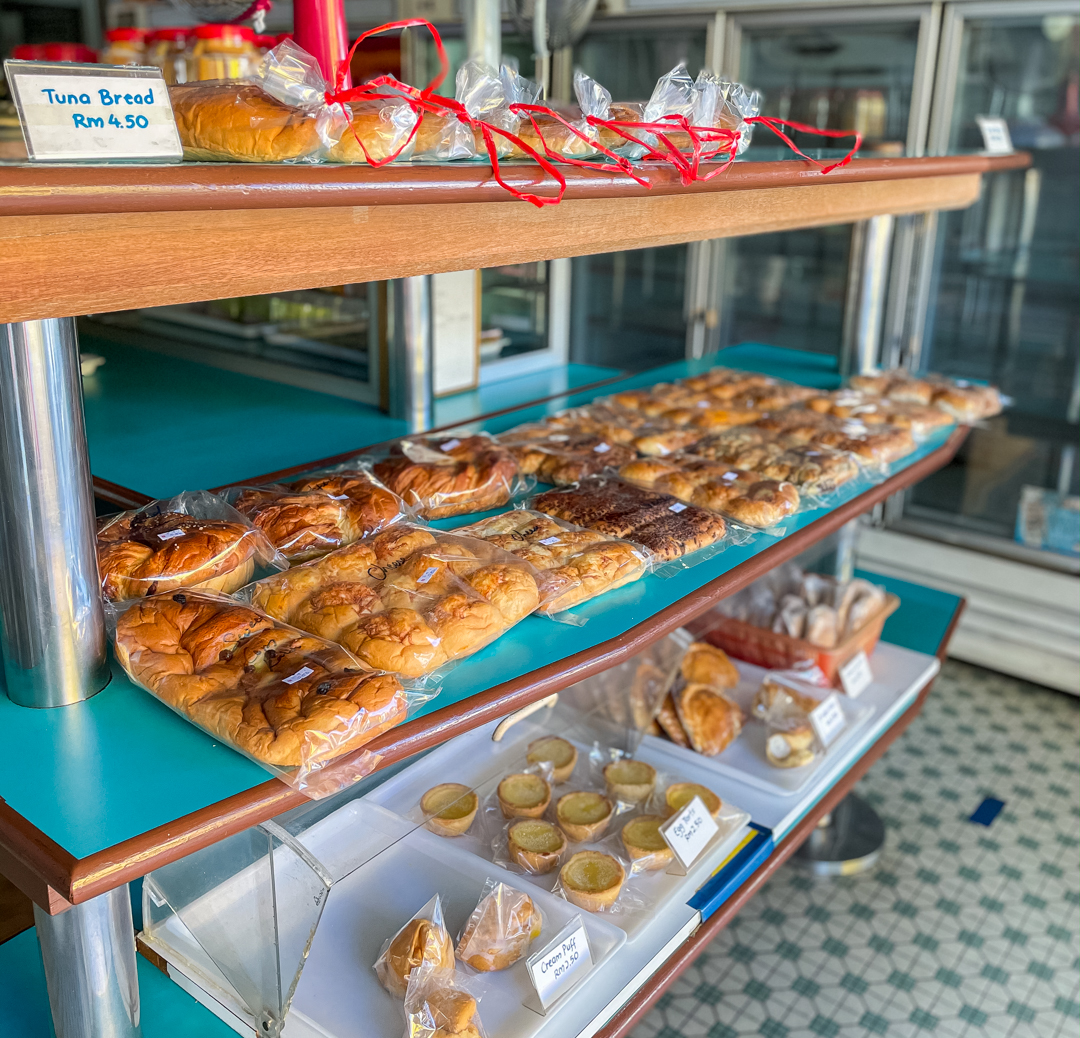 Besides their gorgeous cakes, you can also check out their range of pastries and breads, all of which are baked fresh daily. Definitely try out their signature cream puffs, Portuguese egg tart or even the tuna bread.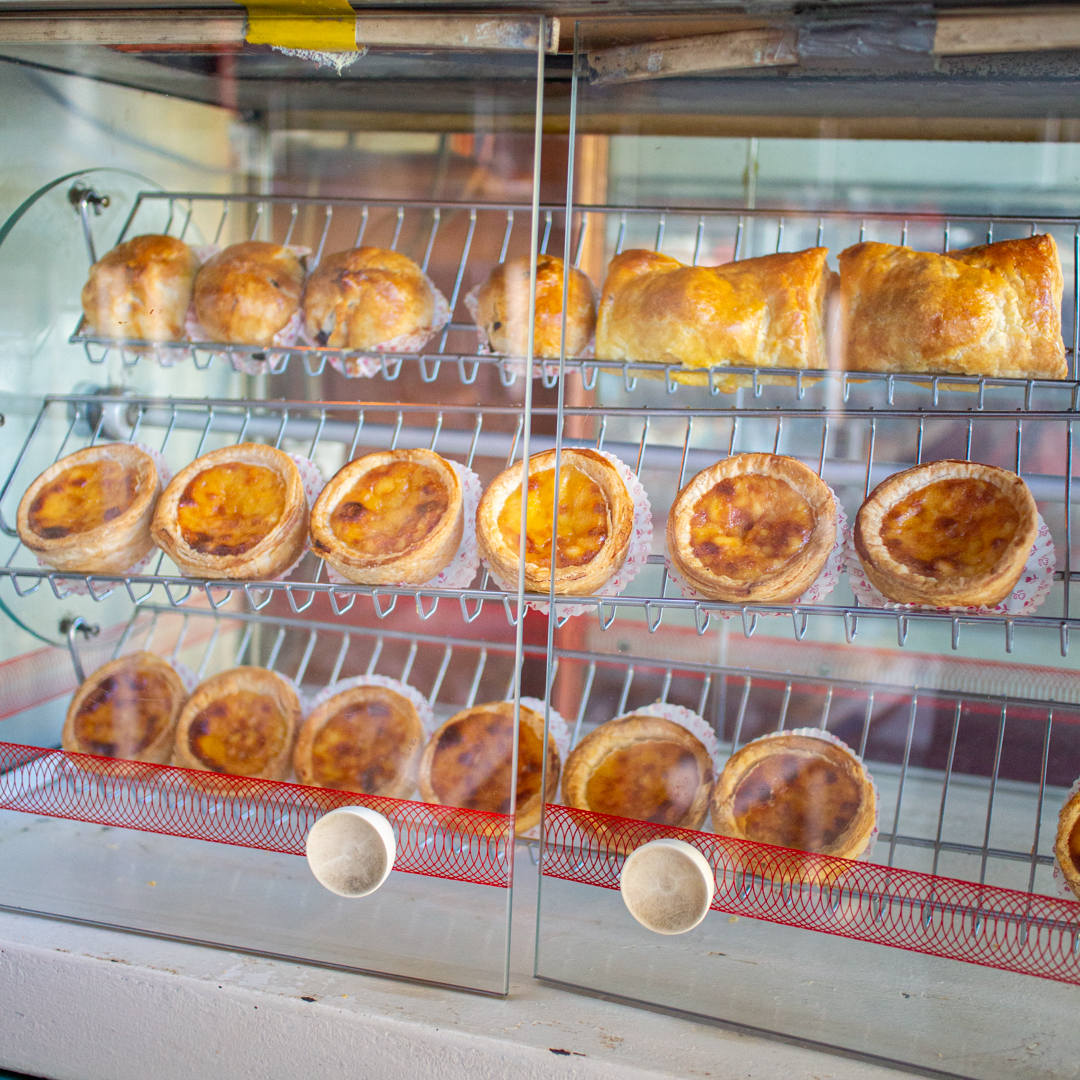 Now You Know Where To Get Your Very Own Vintage Cakes In KL
With 60 years of history, Chen Tiang Cake House is certainly a spot you should check out for a variety of vintage cakes, pastries and bread. Do note that their cake designs are not customisable. But rest assured, with a handful designs to choose from, you'll definitely find one you love!
Chen Tiang Cake House
Address: 54, Jln Sungai Besi, Pudu, 57100 Kuala Lumpur.
Operating hours: (DAILY) 8AM – 5PM
Contact: 03-9221 2209
Read 15-Year-Old Restaurant Shares What Its Like To Run A Steamboat Business During A Pandemic
–
Now Playing, Catch New Episodes Every Friday At 7PM
New Shopee Deals: https://shp.ee/mwksseq
Lazada Everyday Low Price https://lzd.la/page
–
We would like to invite you to join our New Telegram Group! We will regularly post about good food, casual promos, giveaways, and interesting findings in Malaysia.