Malaysian youth citizens can now claim RM150 from 1 June to 22 July 2021 in the form of e-cash credit, under the eBelia program. This initiative only applies to youths who are currently 18 to 20 years old in 2021, or full-time students at diploma level or SKM4 and above at registered local institutions of higher learning (IPT).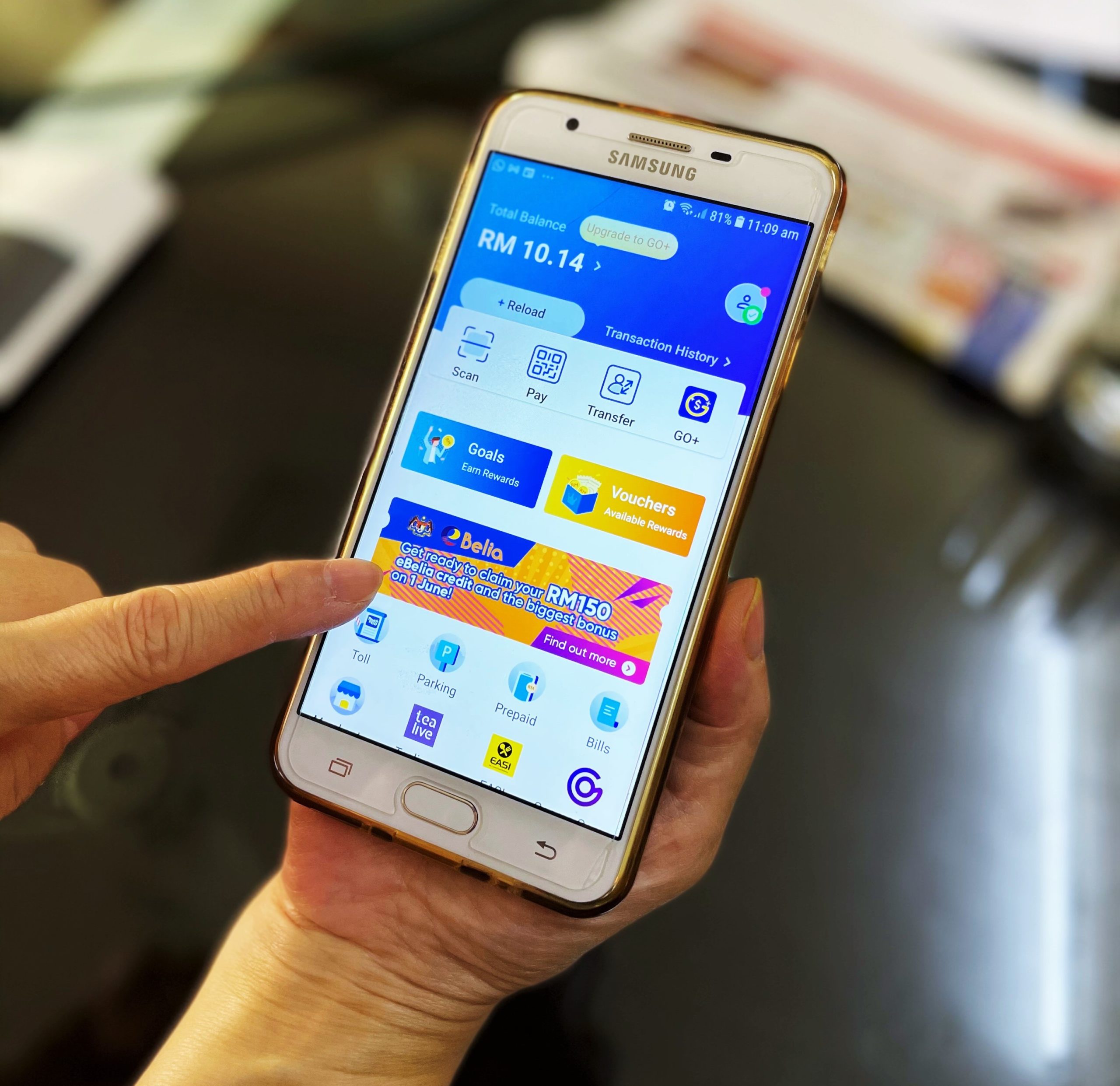 What Is The eBelia Program?
It is a RM300mil program announced in Budget 2021 that will be available to two million youth citizens, to ease financial burden and to encourage cashless payments.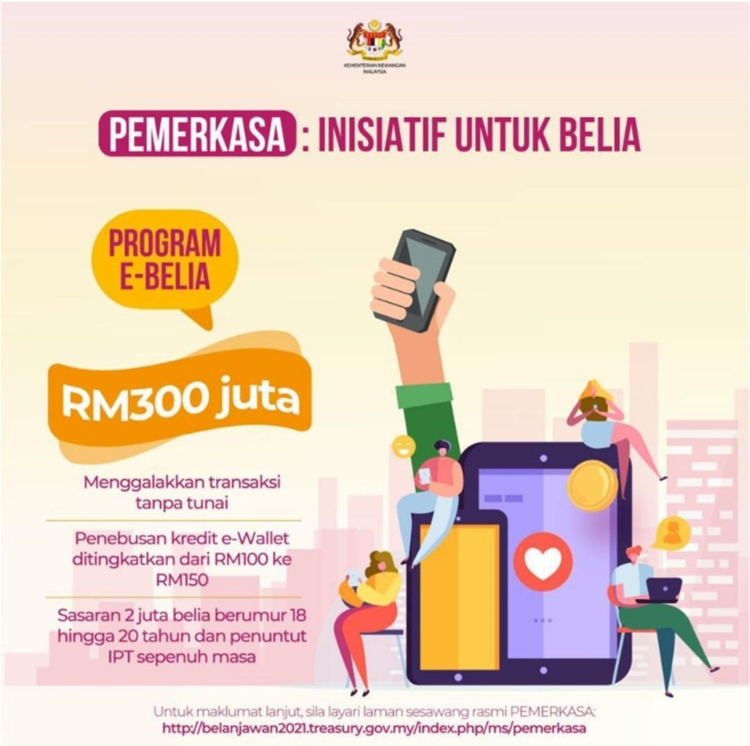 Who Is Eligible?
This program is only open to Malaysian youth citizens who are:
18 to 20 years old in 2021 (Born in 2001 to 2003)
Full-time students enrolled in courses equivalent to diploma and above at public and private registered institutions of higher learning (IPT)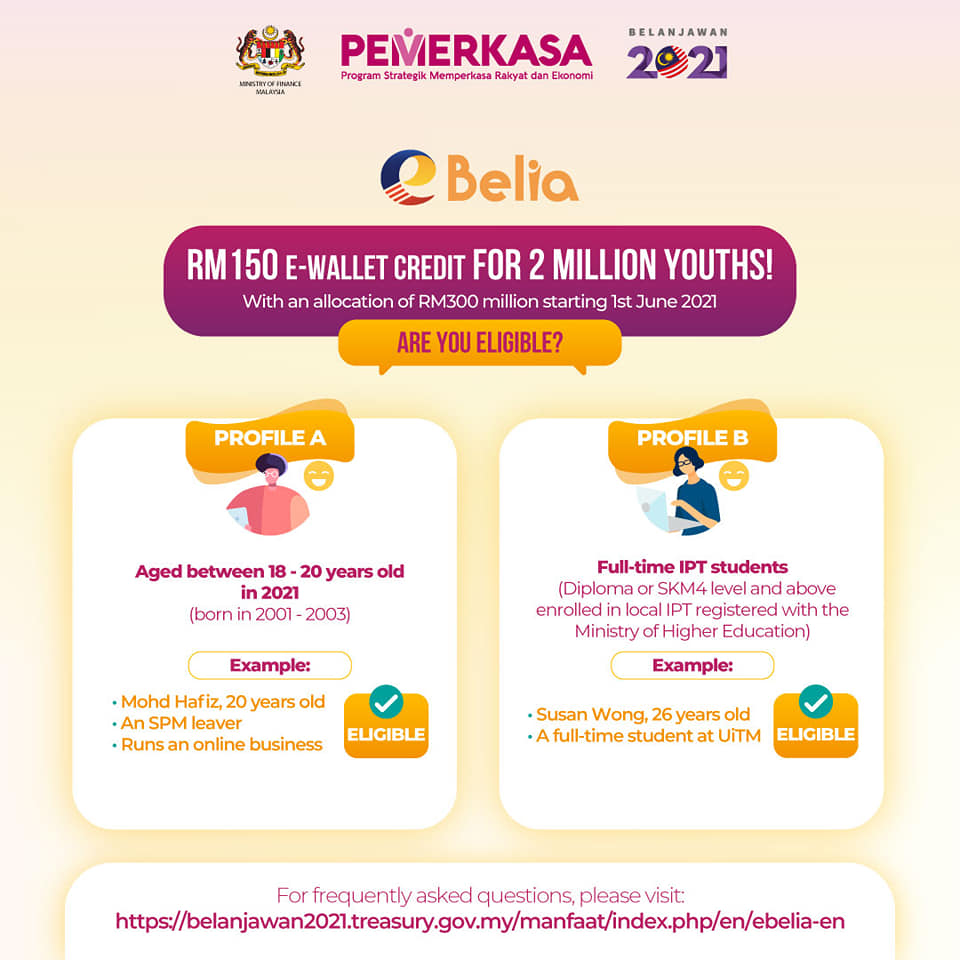 How To Apply
eBelia is only applicable for four e-wallets: Touch 'n Go, Shopee, Boost and BigPay. Simply download the application of your choice on your mobile phone, and hit "CLAIM" on the respective homepages. The e-cash credit claimed can only be used until 31st July 2021.
Note: You may only claim credit for one (1) of these service providers.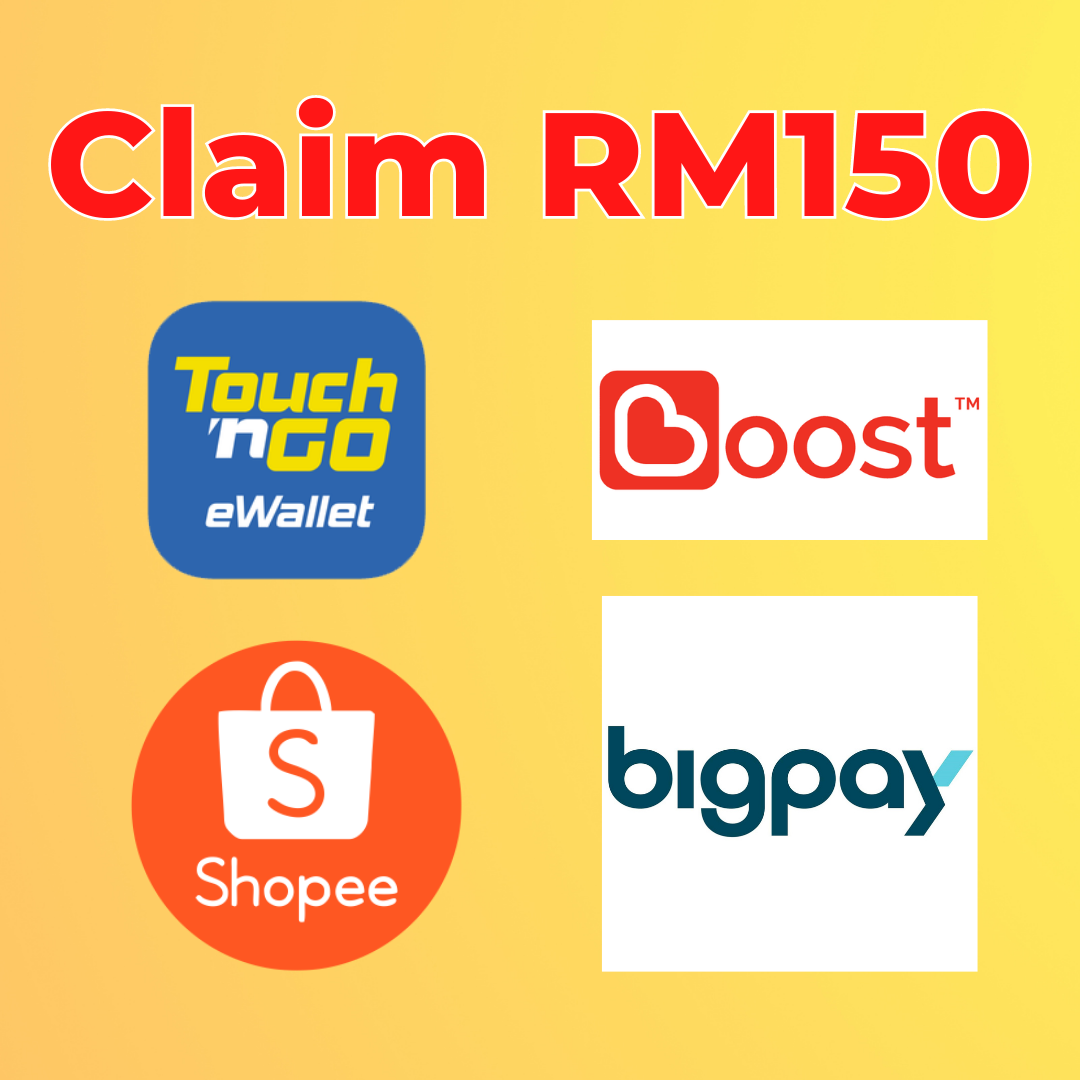 For more detailed Frequently Asked Questions (FAQ), click here.
Source: Belanjawan 2021 (Website)
Read: FMCO: Here's How To Get The New MITI Approval Letter From CIMS 3.0
–
We would like to invite you to join our New Private Community Group! Here you are free to ask questions, share your love for food, and explore the Klang Valley community! We will also regularly post about casual promos and the latest findings.
Click on the button below and hunt good food with us today!