It's no surprise that Malaysians have a sweet tooth, and chocolate or chocolate-based items are probably one of our most well-loved treats – no matter our age! In a recent study, Malaysia was ranked as having the biggest sweet tooth in Southeast Asia with more than 21% of the country's internet-enabled population searching for chocolate online in 2020. Many of us also have fond childhood memories when it comes to this bittersweet ingredient, from iconic Milo trucks to Neapolitan ice cream and even the iconic choki choki we all craved as a child. 
List Of All-Time Favourite Chocolate Treats You Can't Resist
Chocolate treats have since evolved into many creative varieties that cater to just about every taste bud. In conjunction with International Chocolate Day, here are some of the weird and wonderful chocolate concoctions you can find on GrabFood and GrabMart:  
Unique chocolate creations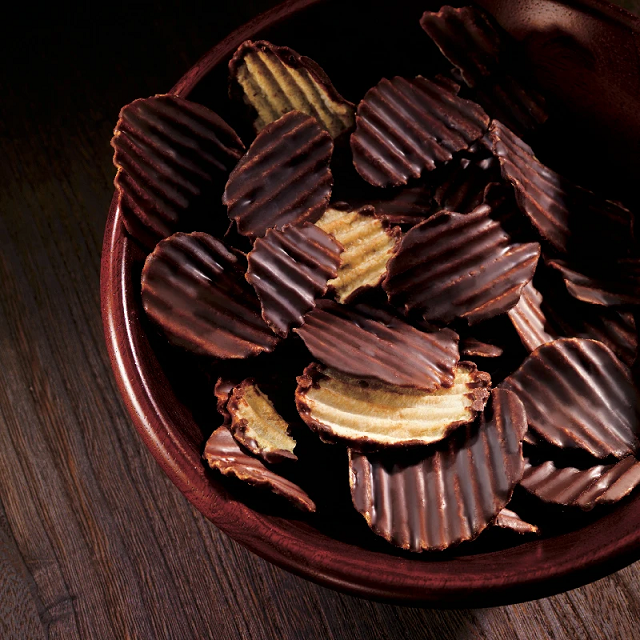 These days, there's no limit to how you can have your chocolate (and eat it too). ROYCE Chocolates, a staple for chocolate lovers, has concocted its very own chocolate covered potato chips! A perfect combination of sweet and salty, the chips come in a variety of chocolate coatings such as mild bitter and fromage blanc. And if you're looking for something a little more decadent, give MyCookieDough and its variations of soft baked cookie doughs served with ice cream a try. It also has a wide variety of chocolate options too, such as salted caramel brownie and white chocolate raspberry.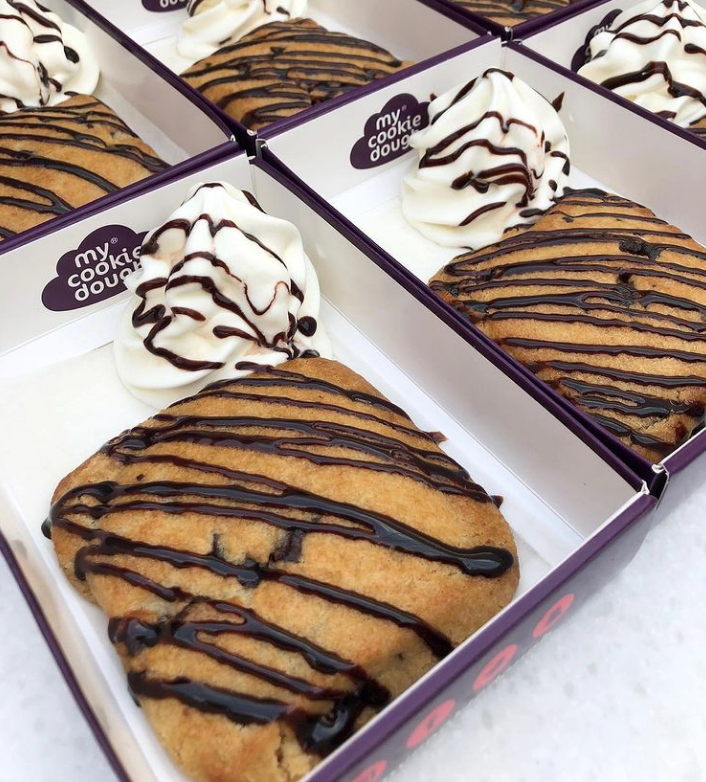 2. Artisanal flavored chocolates
If chocolates infused with interesting flavours are what tickles your fancy, you're definitely spoilt for choice! Chocolate Concierge, for example, offers a variety of uniquely Malaysian flavors such as Onde Onde, Sweet laksa, and Durian Bomb. There are even chocolates with novelty flavors such as Harriston Chocolatier Cafe's Curry Milk Chocolate, Ginger Dark Chocolate and White Pineapple Chocolate with Crunchy Coconut. 
3. Chocolate for the health conscious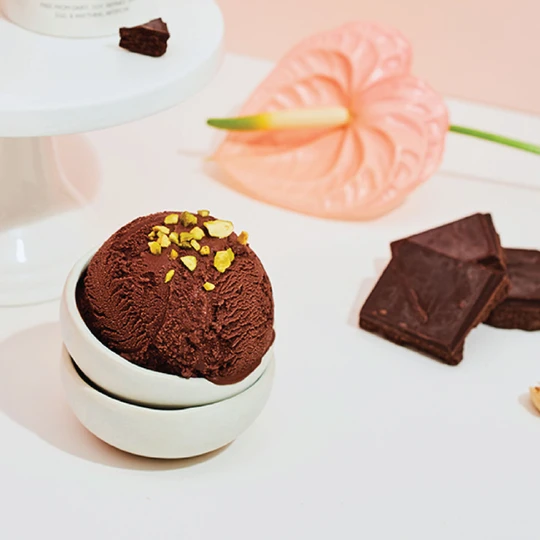 With many consumers growing more conscious of their health, we are lucky that most chocolatiers also offer their own versions of guilt free chocolate treats. Kind Kones has an assortment of ice creams for the health conscious eater such as Chocolate Sorbet and Salted Chocolate Chip – both of which are vegan, gluten-free and soy free! Another example of a merchant for healthy eaters is 88KETO who champions food fitness, and offers keto chocolate chunk cookies and keto brownies. Now everyone can watch their calorie intake without skipping dessert! 
If you've ever wondered what chocolate items Malaysians are ordering on Grab, here are four fun facts on chocolate trends on Grab in 2021: 
The most ordered chocolate item on GrabFood in Malaysia is a chocolate sundae, followed by chocolate flavored bubble tea.

 

Chocolate is by far Malaysians' favourite ice cream flavor! From the list of top 10 ordered ice cream flavours, five of them are chocolate based!

 

Chocolate cake (chocolate indulgence) is the most ordered chocolate-based item on GrabMart, followed by chocolate snacks such as cookies and croissants.

 

Orders for cocoa powder have increased steadily in 2021. As compared to January of this year, June saw an increase in more than 50% in orders.

 
From chocolate staples to unique and quirky desserts, celebrate International Chocolate Day with us and support your favourite chocolate merchant on Grab! 
Source: Press Release
–
We would like to invite you to join our New Private Community Group! Here you are free to ask questions, share your love for food, and explore the Klang Valley community! We will also regularly post about casual promos and the latest findings.
Click on the button below and hunt good food with us today!