How long has it been since we visited the airport mall? Travelers and shoppers alike must've missed browsing through the stores while hanging out with friends. Well here's a chance for you to relive those moments! In the spirit of supporting the industry and retail partners, gateway@klia2 will be launching a Year-End 'Giler Sale' with exclusive deals and up to 90% discounts from multiple brands. Not to mention that there will be RM100,000 worth of shopping rewards waiting for you!
Extraordinary Sale Bazaar Happening At gateway@klia2 Year-End 'Giler Sale' This November!

This is not a drill, friends! gateway@klia2, the shopping mall at klia2 is having its first ever Year-End 'Giler Sale' with phenomenal 90% discounts! What's more, you will find huge varieties of brands and goods of exclusive duty-absorbed retail products, fashion apparel and accessories, sportswear, chocolate and confectionery, lifestyle products, and more. Plus, the sale will take place for 3 whole months starting from 3rd Nov 2021 – 30th Jan 2022.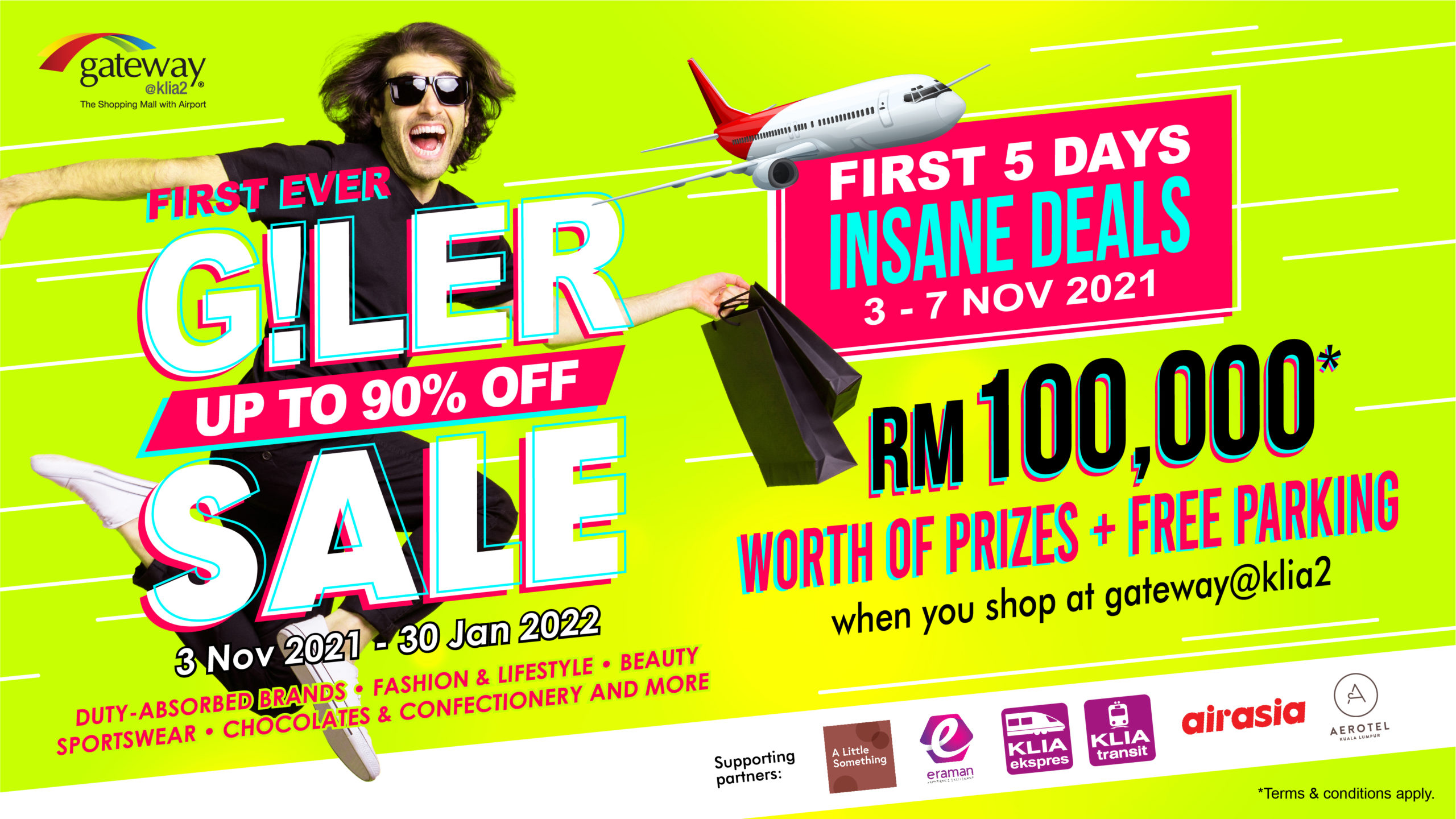 Get ready to witness the whole mall transforming into a wonderful sale bazaar. You will not be disappointed with their selection of irresistible, new brand sales and promotions. Look forward to popular retailers such as Eraman, Heinemann, Original Classic, Skechers, LARRIE, Pierre Cardin, Hummer, BookXcess, F.O.S, Wings, Elianto Make-Up, and more!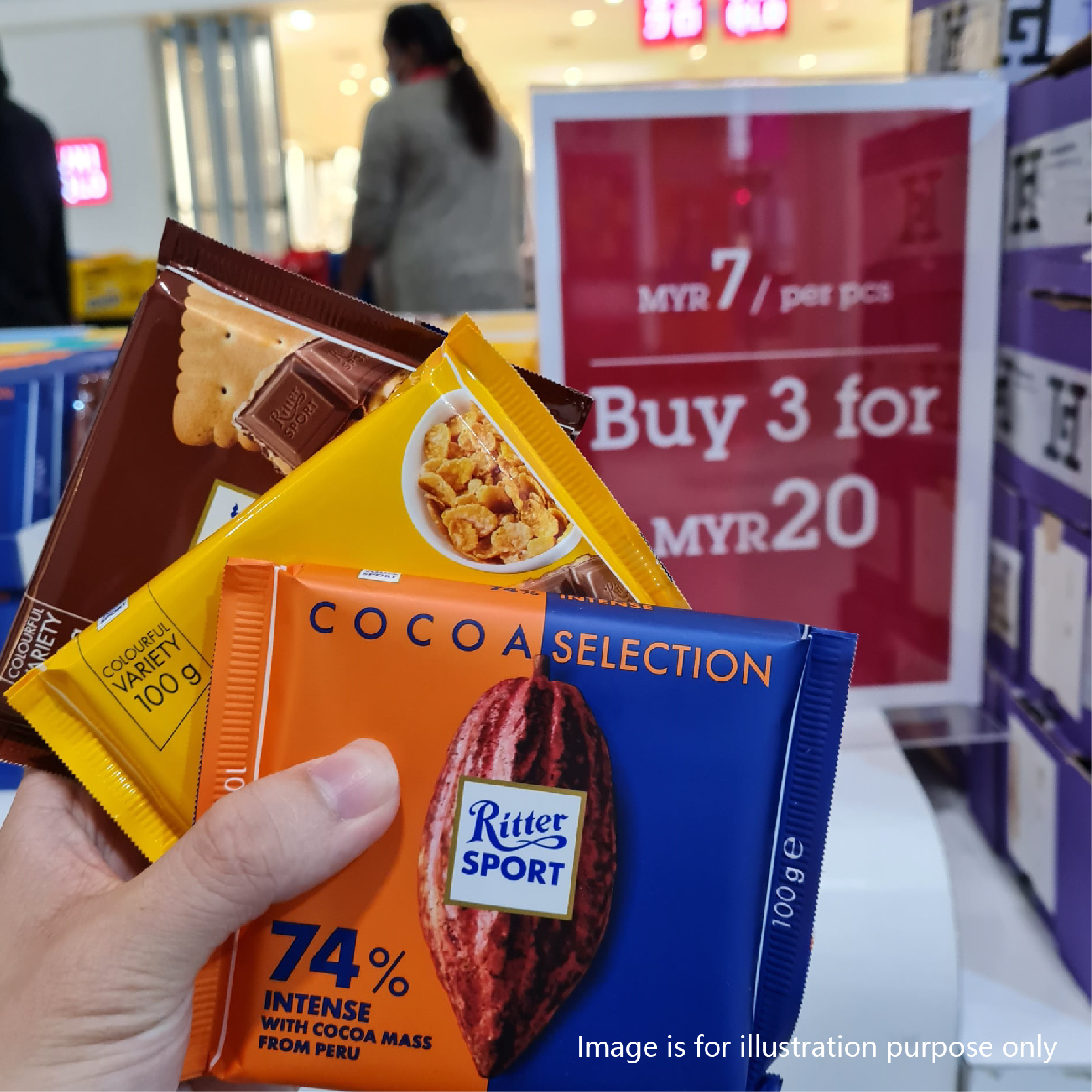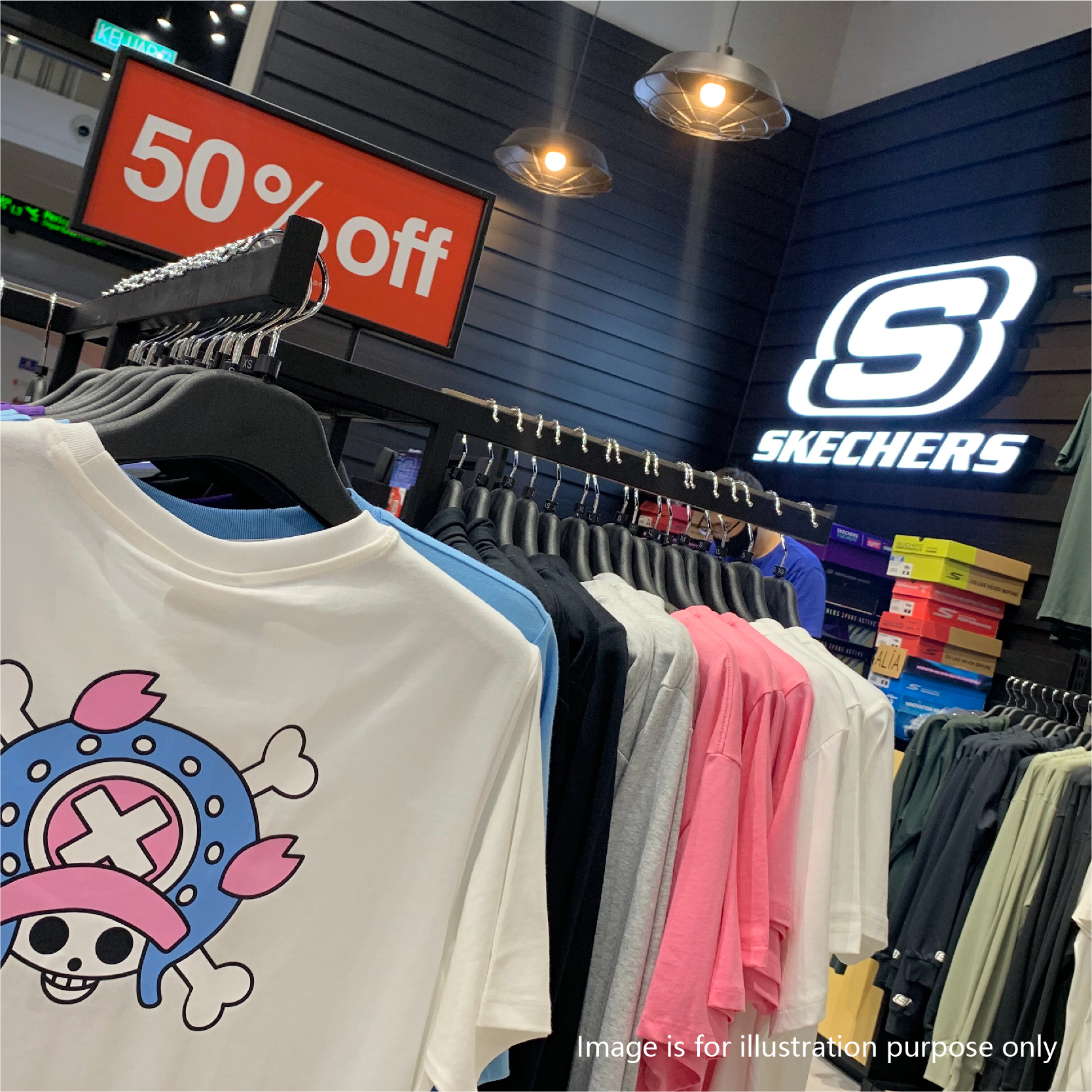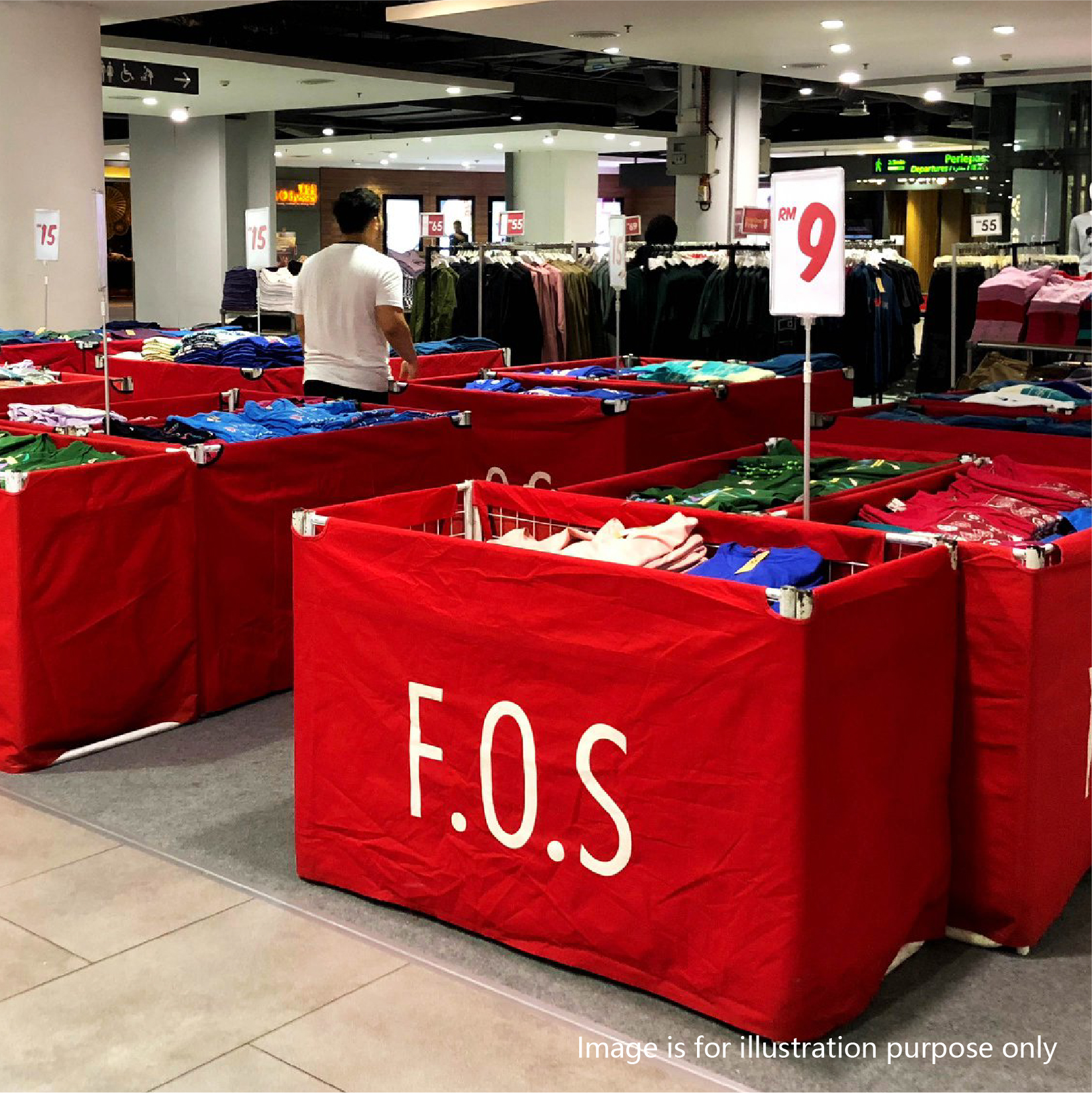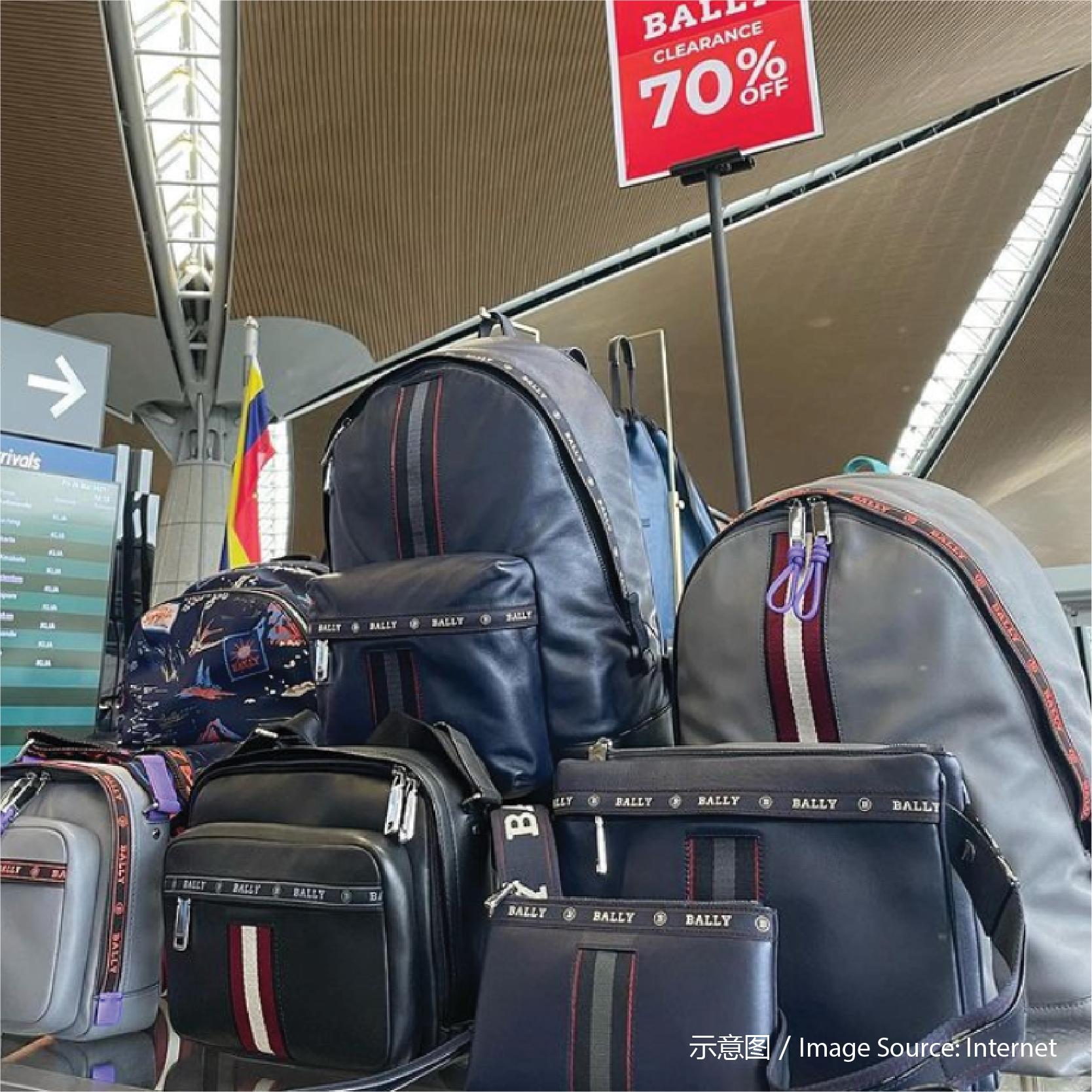 Kicking Off With An Exclusive 5-day Insane Deals
That's not all! Shoppers and travelers will get to grab all of these amazing offers and win awesome rewards worth up to RM100,000! Starting from 3rd – 7th Nov 2021, brace yourself for whole lotta rewards and fun activities.
There's a Free Shopping Spree Daily Draw where you get the chance to win RM1,000 daily with every RM100 spent. Or you can even register yourself at Concierge Counter or in advance via Facebook for the hourly lucky draw to qualify to win RM100 shopping vouchers without any spending required.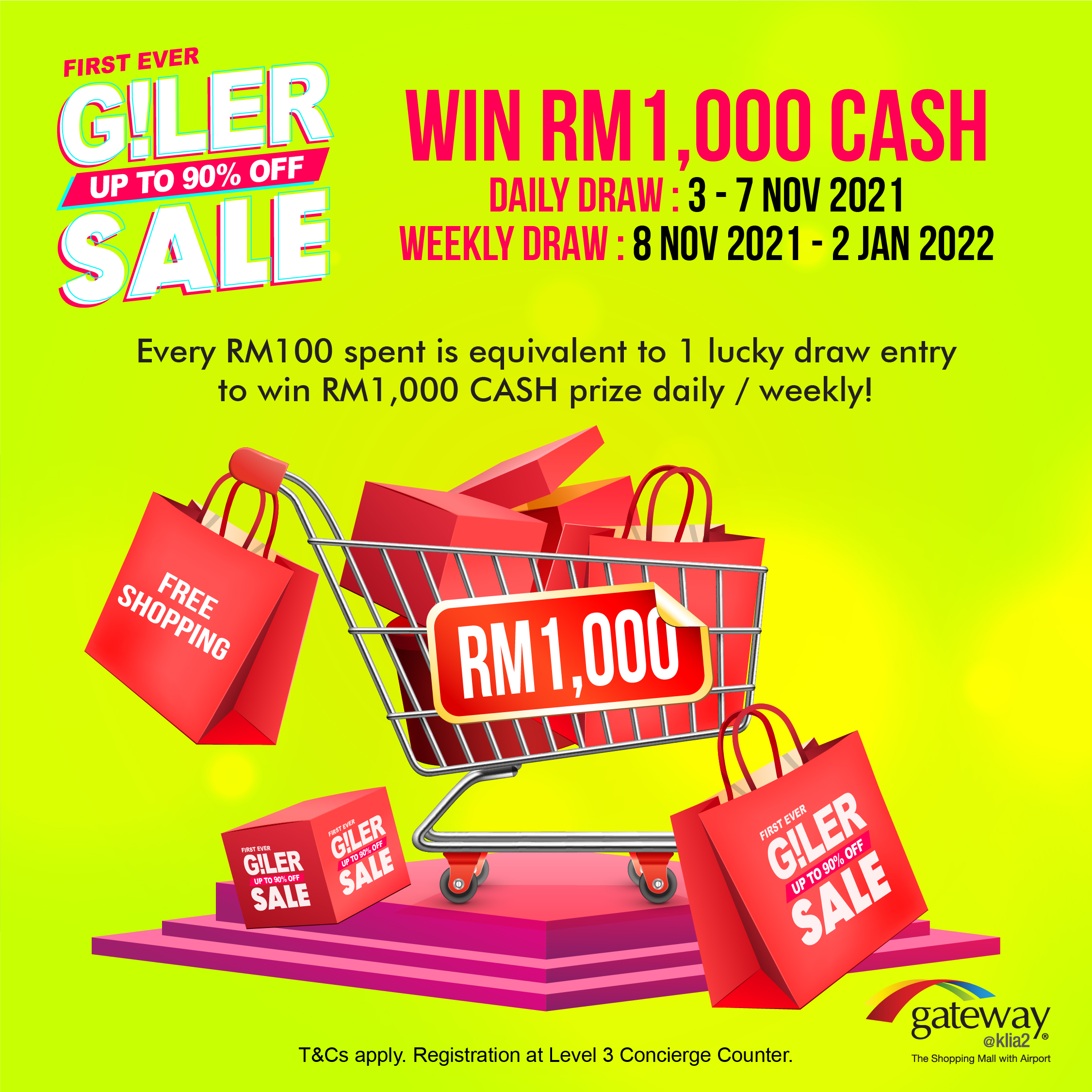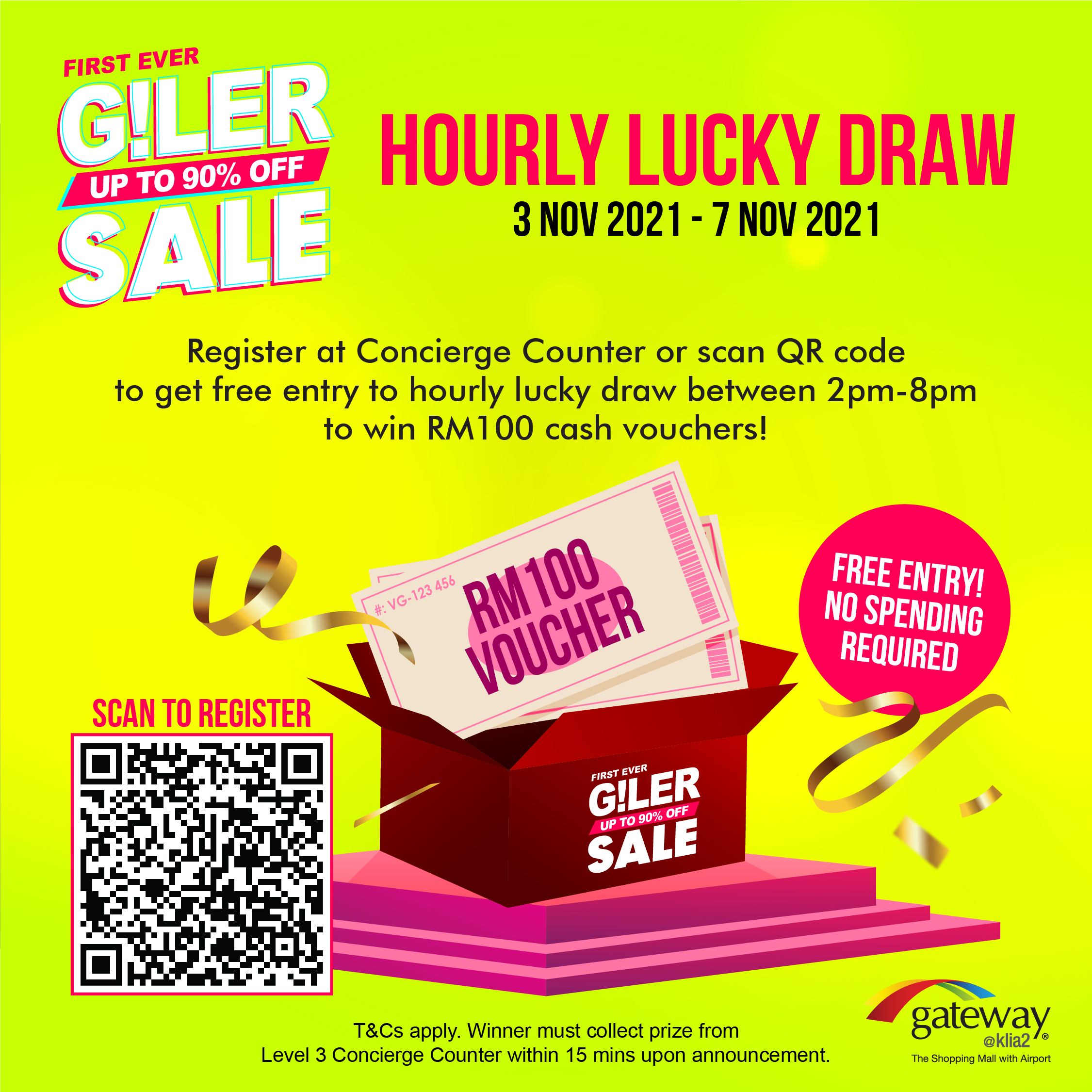 Win Great Rewards Worth Up to RM100, 000
Throughout the 3-month Giler Sale, shoppers with a spending of RM100 can also enjoy incredible rewards with the Sure Win Giler Spin with prizes from many retail brands, including AirAsia and Aerotel. Not to forget the weekly lucky draw to win RM1,000 cash prizes! Total 100,000 Buddy Points will also be rewarded to the lucky WCT Buddy App members.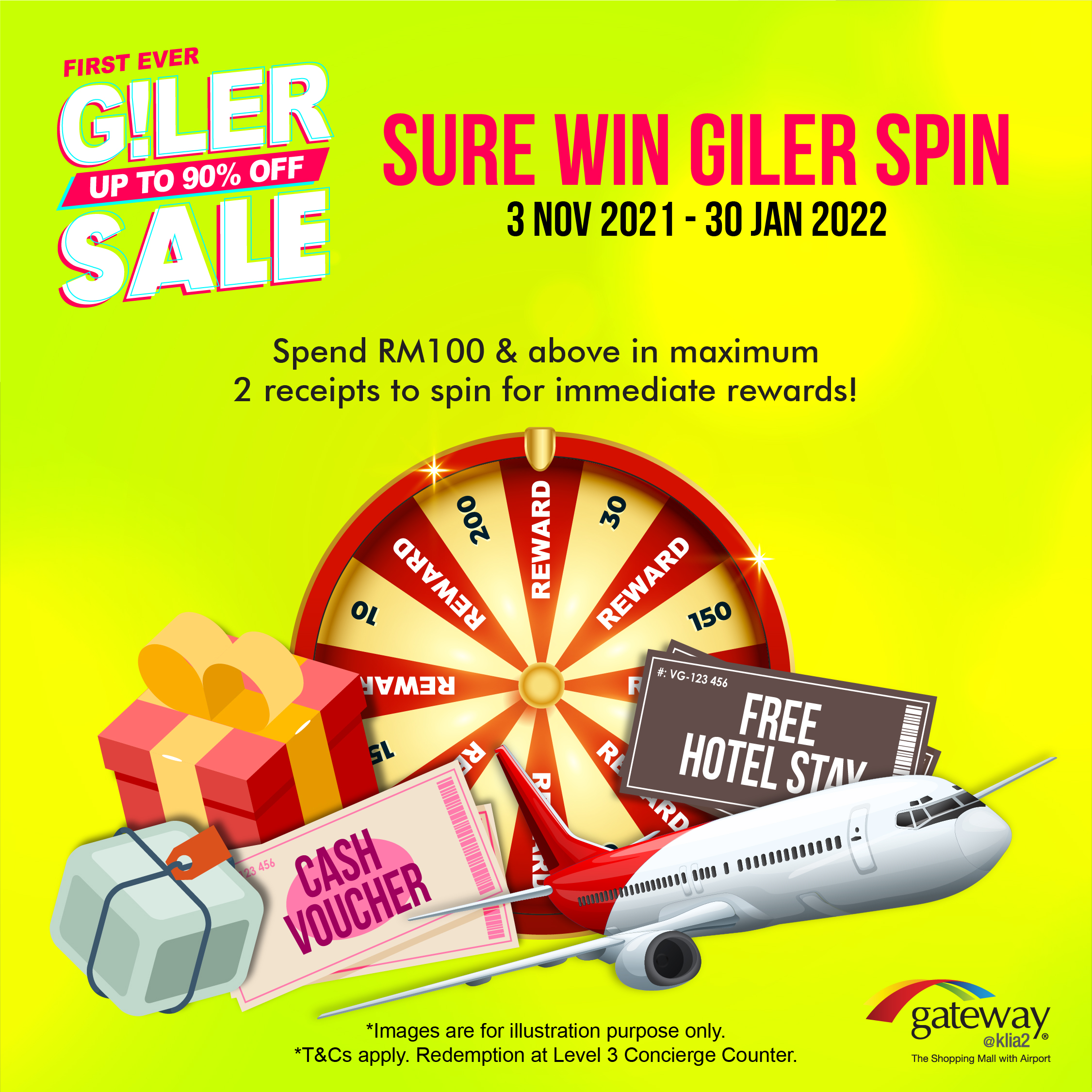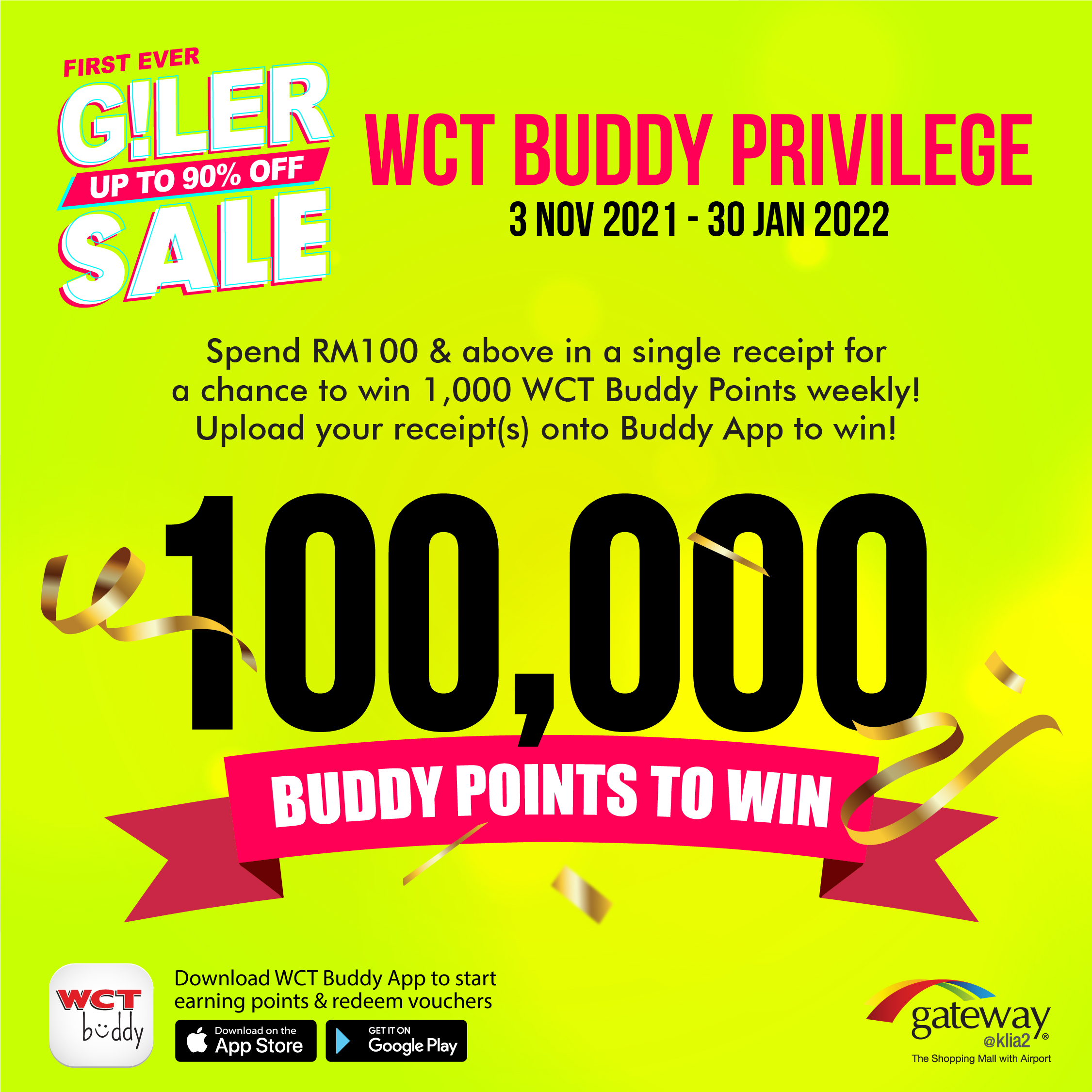 40% Discount On ERL Train Fare And Free 2-Hour Parking
Meanwhile, KLIA Ekspres will be offering discounts of up to 40% on ERL train fares for you to make your way to gateway@klia2. Exclusively for the special 5-day Insane Deals. You can even get free 2-hour parking with RM100 spent.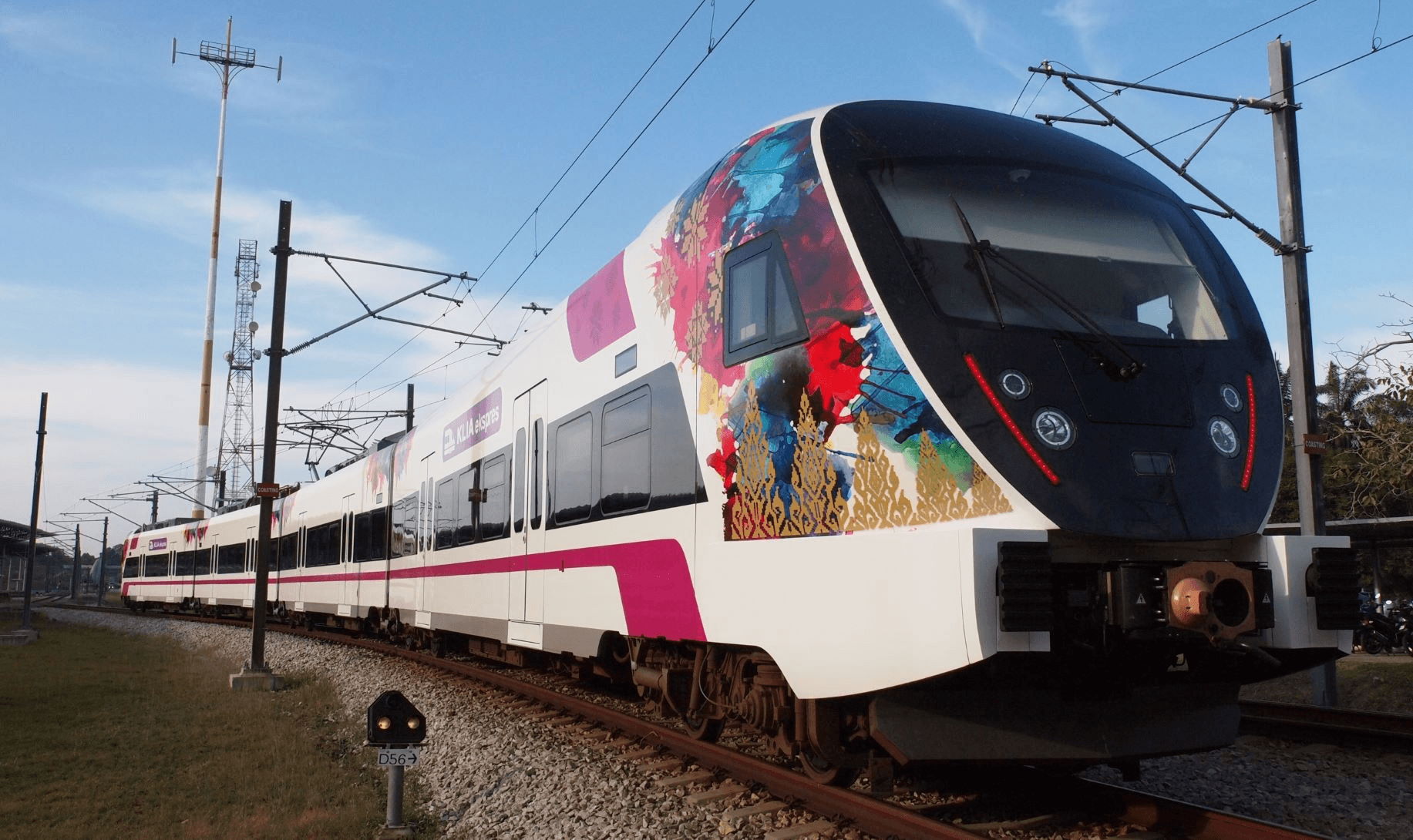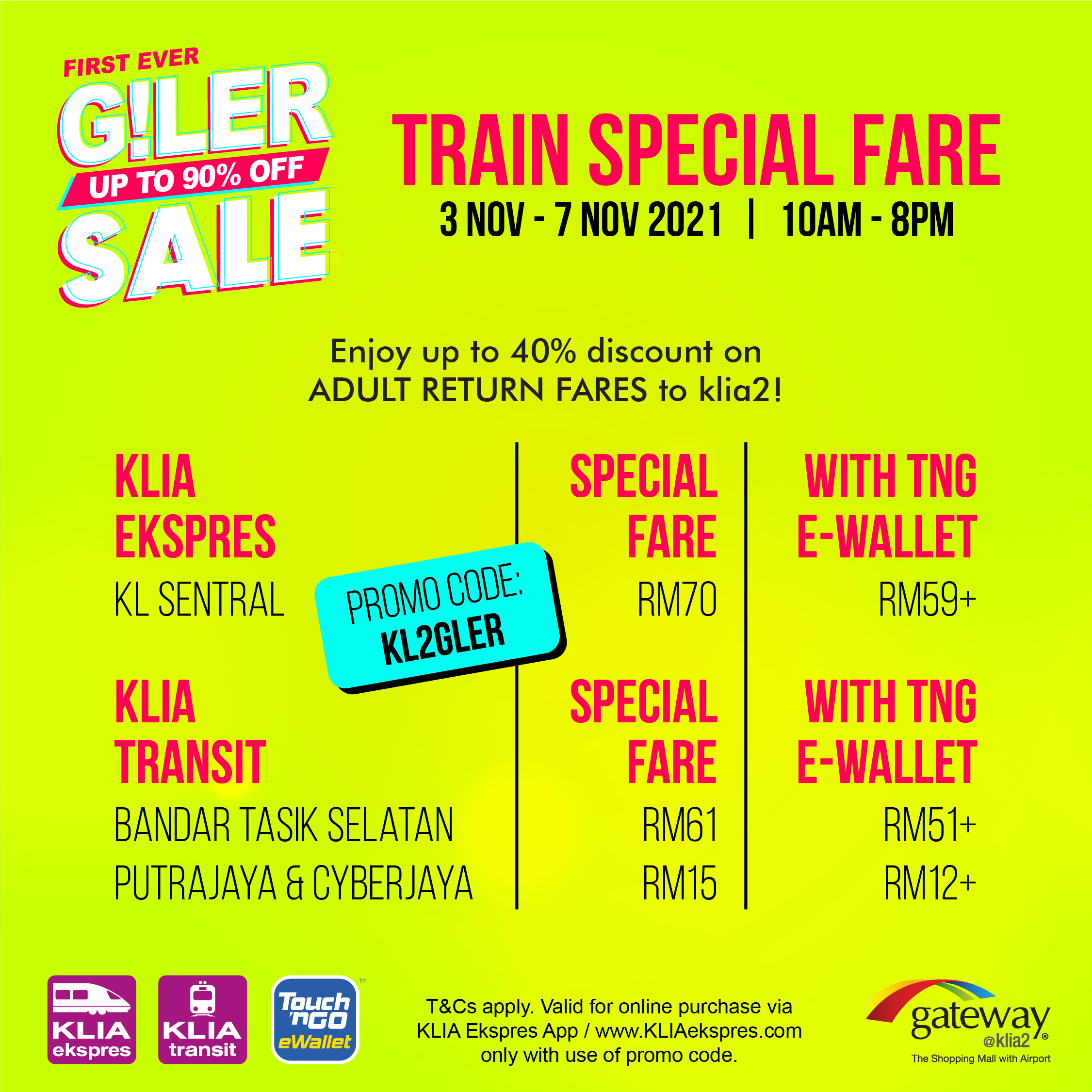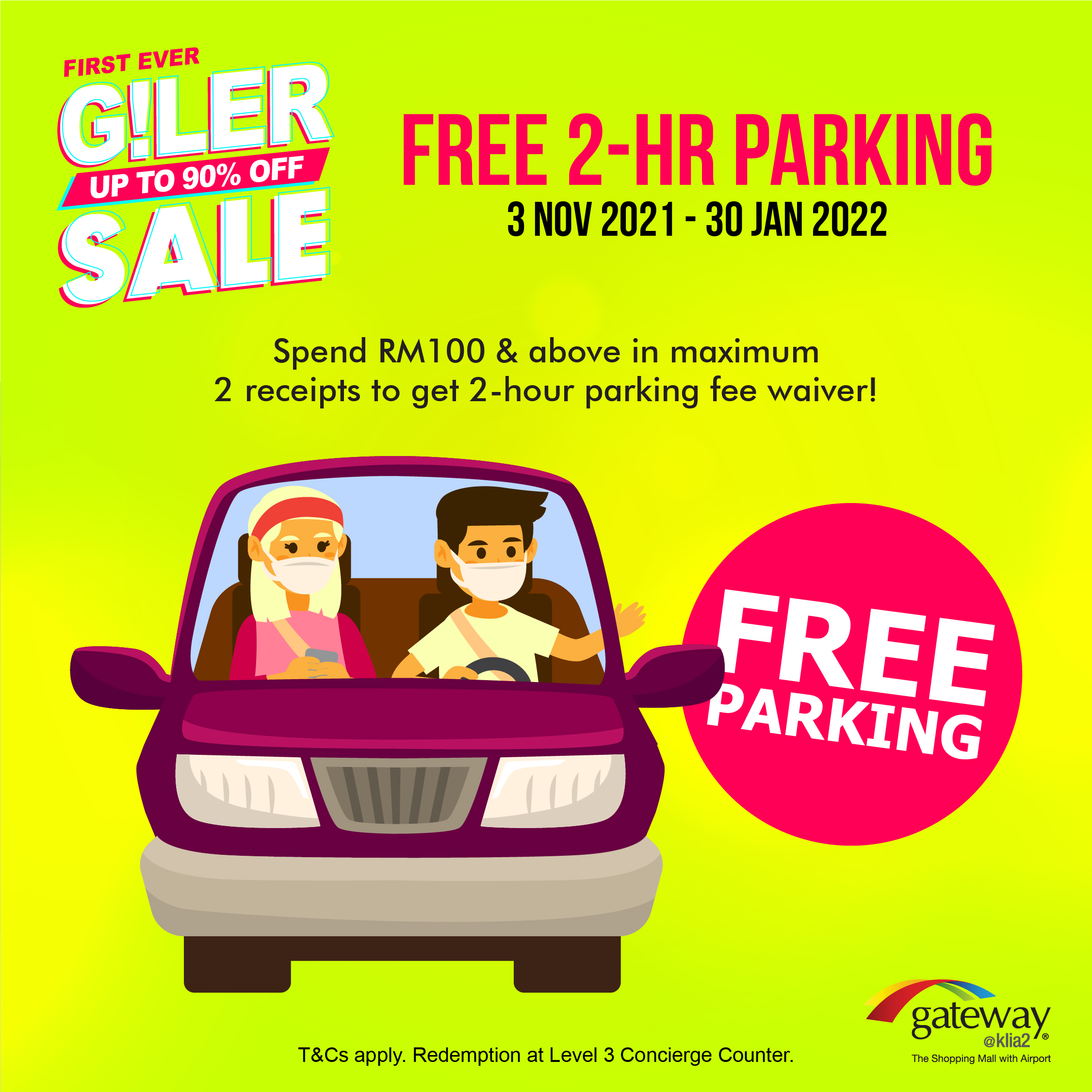 Adhering To Strict SOPs For Your Safety
In the light of current situation, gateway@klia2 is taking all the necessary measures in accordance with the COVID-19 SOPs. These include social distancing reminders, providing additional hand sanitizers, temperature screening at all entry points, round-the-clock sanitization, and others. So you can shop till you drop with peace of mind.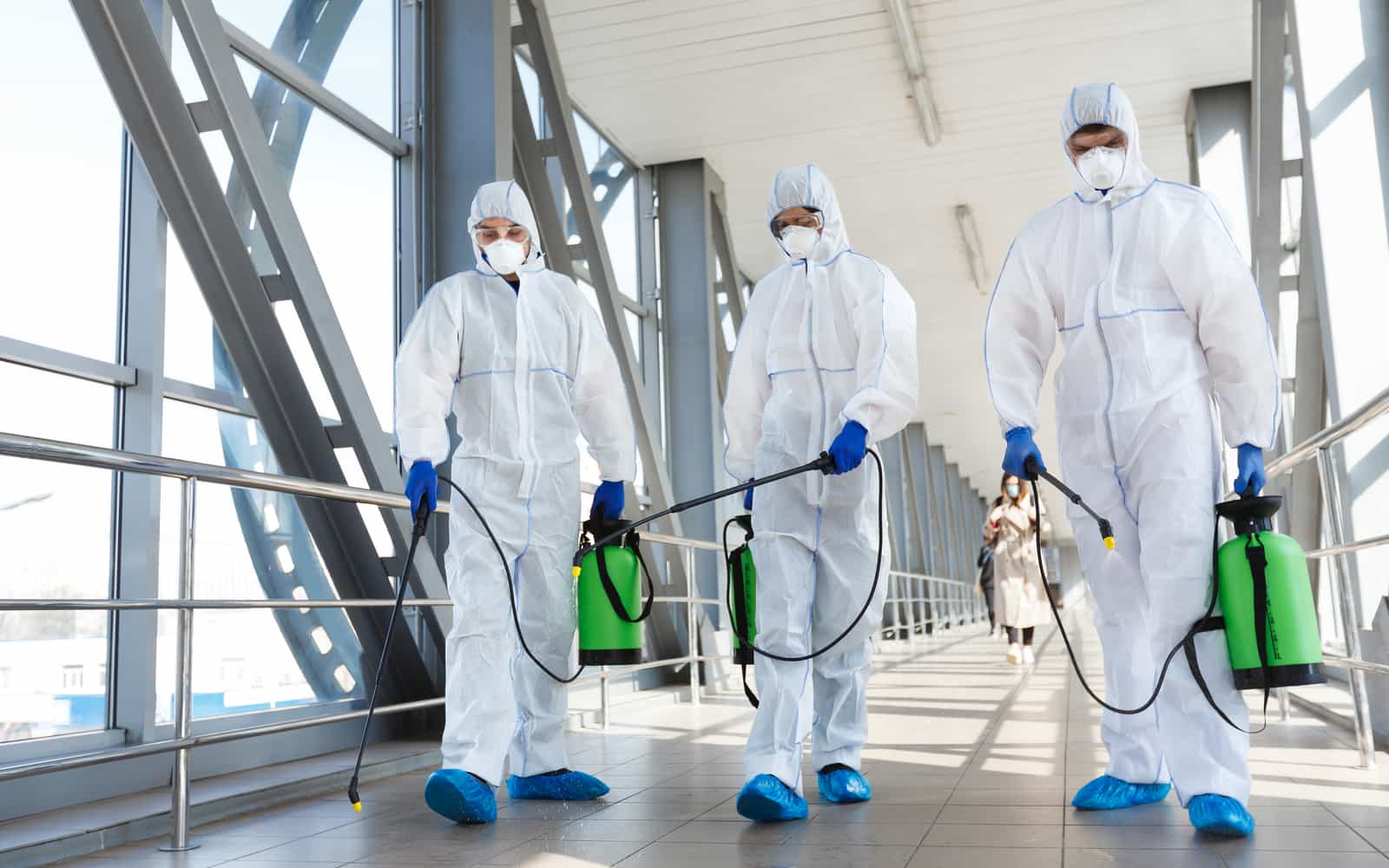 Don't Miss Out On This Opportunity
There are just so many exciting prizes, rewards and deals to look forward to at the gateway@klia2's Giler Sale! You simply have to give them a visit especially during their first 5 days of insane deals!