Guess what? We're stepping into the last phase of January! If you feel like your new year just began, wake up 'cause the second phase of 2019 is about to starts. We hope your 2019 resolutions are still on track, Foodie! And if you need something refreshing, we guess you need to head to nearest Starbucks and grab a cup coffee!
Starbucks Reserve
Starbucks not only known for their scrumptious coffee but also for their top notch service! And they always pamper their loyal customer with shocking deals that make true coffee lovers willing to queue up to one hour or more! Do you know that other than a normal Starbucks outlet, there are Starbucks Reserve stores as well? If you knew about this, we're proud to call you a real coffee lover! But if you don't, we will break it down for you.
Starbucks Reserve is a selection of the rarest, most extraordinary coffees Starbucks has to offer. Began its journey over forty years ago, Starbucks aims to make premium arabica coffee accessible to all while fostering a culture of human connection.
Reserve Enamel Pin At Starbucks Reserve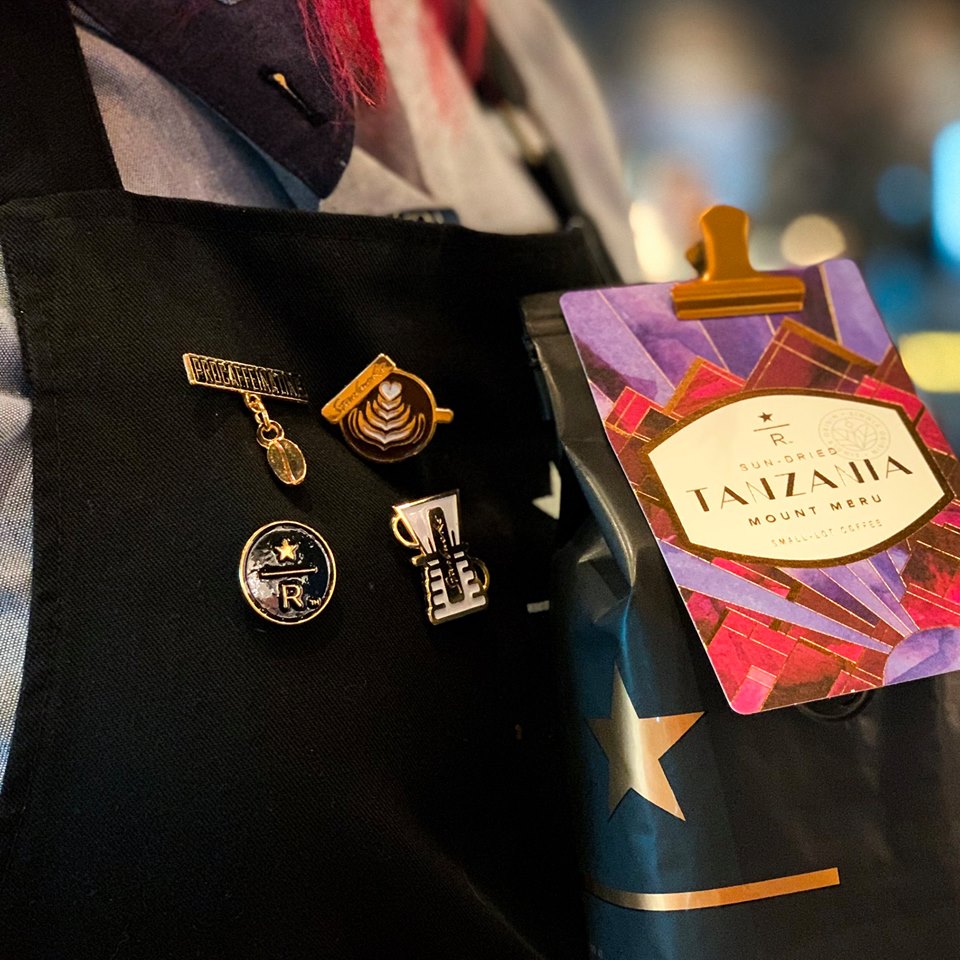 If you're a coffee lover, grab yourself an enamel pin at Starbucks now! There is four design that you can choose from and all of them are super cute! All you need to do is stock up your coffee beans by purchasing any two (2) selected Reserve Whole Bean Coffee and you can get a cute enamel pin as the free gift!
Here is the list of selected Reserve Whole Bean Coffee:
 Peru El Lirio Whole Beans
 Tanzania Meru Whole Beans
 Ethiopia Kayon Whole Beans
 Christmas Reserve Whole Beans
Pay A Visit Soon
Don't wait any longer! Head to your nearest Starbucks Reserve now and grab your favourite enamel pin today! Hurry up before they run out of the stock. Bring along your family and friends to enjoy the finest coffee at Starbucks reserve today.
? Starbucks Reserve The Gardens Mall, Starbucks Reserve @ Publika, Starbucks Reserve @ Sunway Pyramid, Starbucks Reserve Sky Avenue and Starbucks Reserve @ Desa Parkcity.