Coffee lovers, no doubt you have your own preference as to what your go-to cup of joe is like. There are millions of ways how you can enjoy your favourite drink. But this novelty coffee from Indonesia with a floating piece of charcoal in it (yes, you saw that right) is no coffee like any other.
Here's A New Way To Drink Your Everyday Kopi – With Charcoal!
If you've been to Yogyakarta, then you might have heard of the famous Kopi Joss or even tried one yourself. Kopi Joss is basically black or milk coffee (of your choice) topped with a burning hot piece of charcoal. Some of those who tried it says it tastes just like your regular cup of kopi, while many have said it has flavours of burnt caramel mixed in.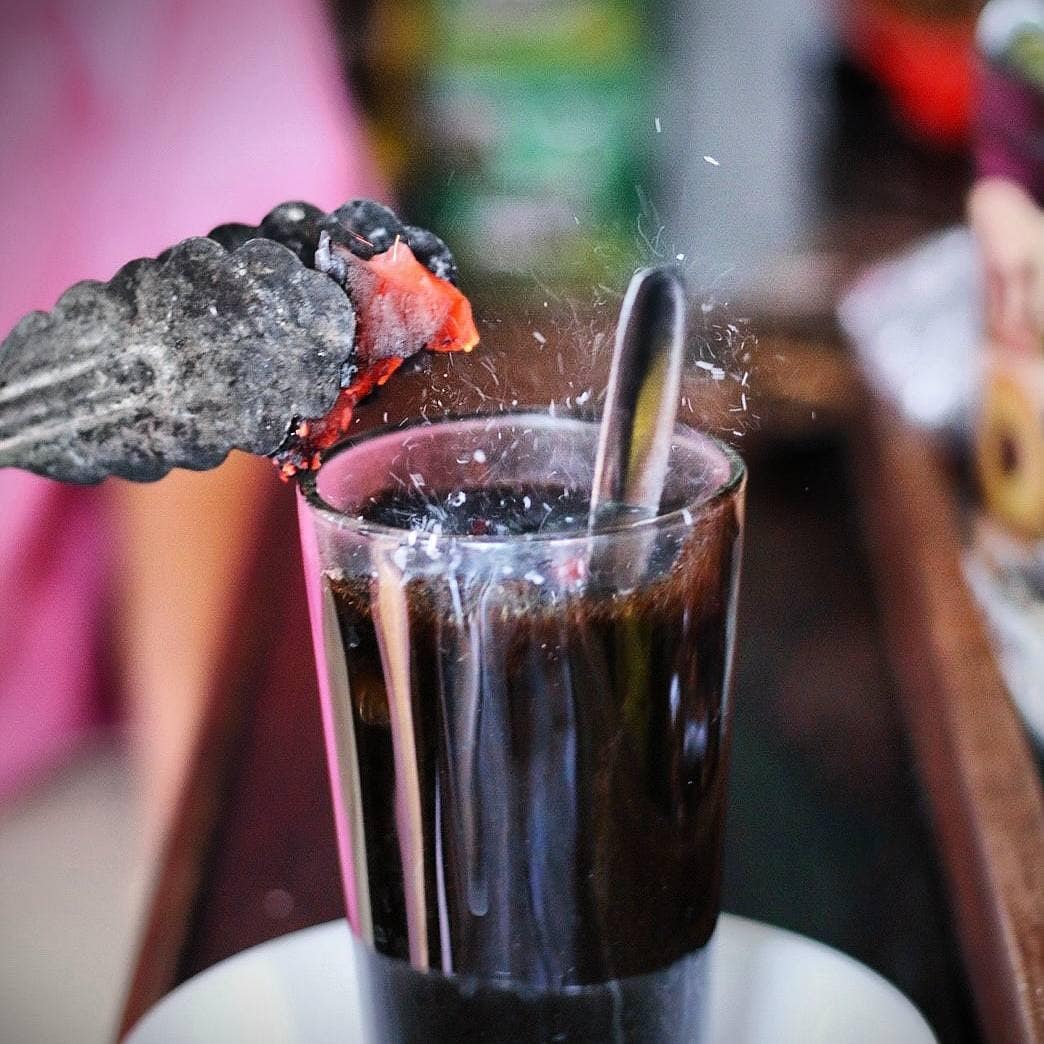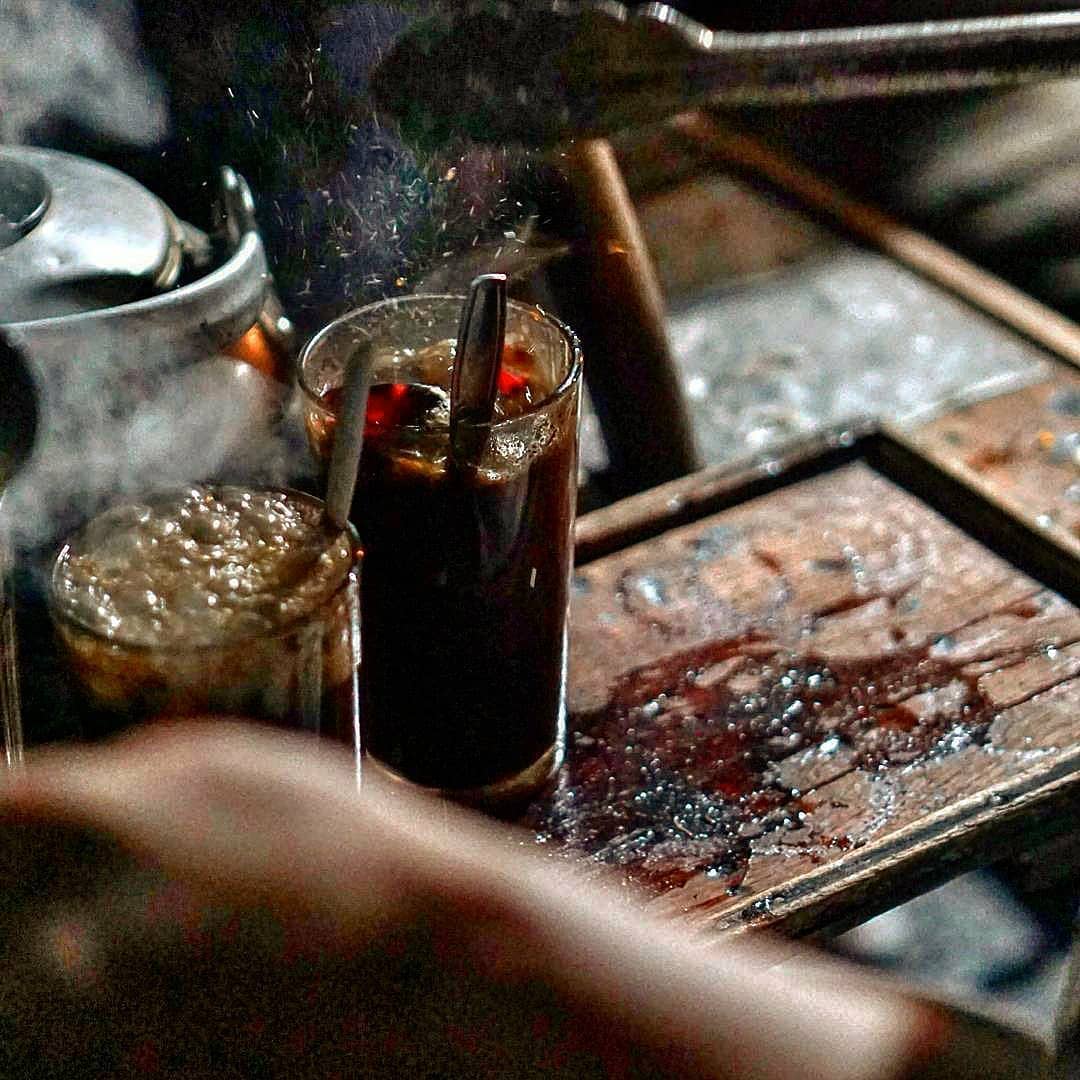 The name 'Joss' originated from the sound of hot charcoal being placed into the coffee. As for how the idea of Kopi Joss came about, it all started in the 1960s by a local coffee-stall owner named Pak Man (or Mr. Man). Some have said that Pak Man wanted to differentiate the coffee he sells to the others. Meanwhile, some attributed it to Pak Man accidentally inventing it as a drink to soothe his upset stomach.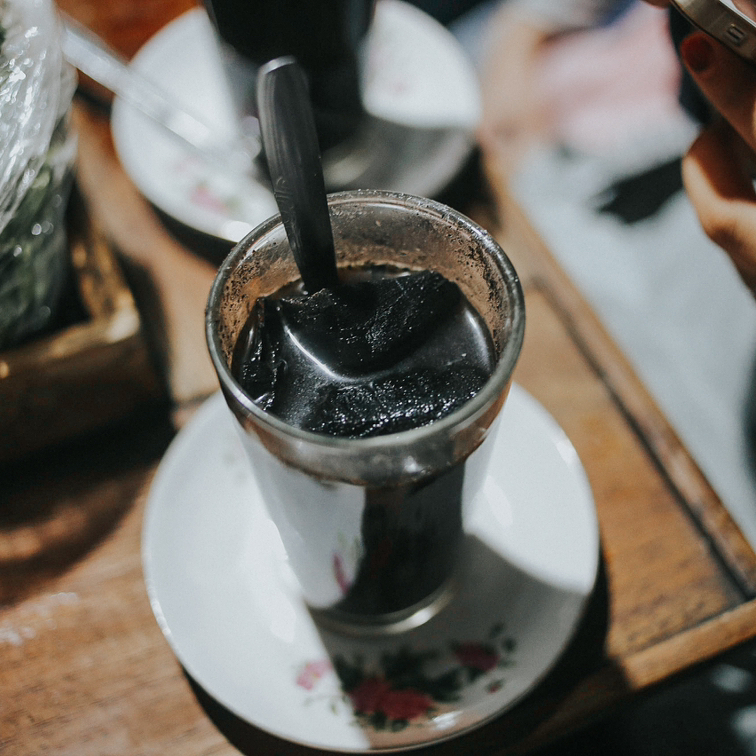 No matter how Kopi Joss truly came about, but one thing's for sure – it's the ultimate drink that everyone has in Yogyakarta. According to the locals, adding hot burning charcoal to your coffee is great as it neutralises the acidity and lowers the caffeine after being absorbed by the charcoal. However, this is not theoretically backed up by medical research.
Would You Try It?
If you're ever in Yogyakarta in the future, maybe you can try it for experience-sake. Simply look for Kopi Joss Lik Man while you're there. You never know, you might even grow a liking towards Kopi Joss!
Source: Atlas Obscura | Discover Your Indonesia
Also read This Indonesian Dish Is Pretty Much A Chilli (Milkshake?) & It's Made With Over 100 Bird's Eye Chillies
–
We would like to invite you to join our New Private Community Group! Here you are free to ask questions, share your love for food, and explore the Klang Valley community! We will also regularly post about casual promos and latest findings.
Click on the button below and hunt good food with us today!