While an apple a day keeps the doctor away, a cup (or three) of coffee a day keeps a sleep-deprived adult awake. Some coffee lovers are quite specific with their choice of coffee beans and would go the extra mile to get their hands on imported beans from countries like Ethiopia, Cambodia and Vietnam. Did you know, that Indonesia is also a mass producer of coffee beans? Unfortunately, we cannot travel the world in search of coffee beans in the midst of a pandemic. But fear not fellow Malaysians, because Kopi Lain Hati just brought the taste of Indonesian coffee beans to you!
Kopi Lain Hati Is In Town With Their Special Cheese Macchiato, Pak Muh Inspired Coffee And More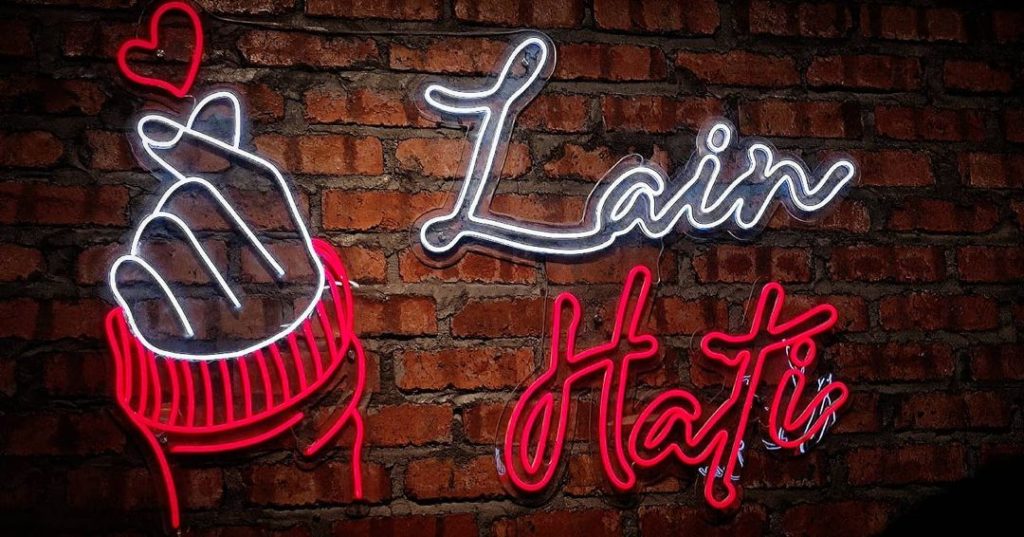 Source: @haruto_photography (Instagram)
Introducing Kopi Lain Hati Malaysia! Kopi Lain Hati is a coffee outlet with over 350 stores in Indonesia that is committed to delivering quality coffee made from authentic Indonesian beans. They recently launched a new store right here in Kuala Lumpur! This cafe located in Setapak is the perfect spot for brunch and to catch up with friends over coffee. Besides coffee, they also serve non-caffeinated drinks as well as light foods!
1. Cheese Macchiato – Lain Hati Specials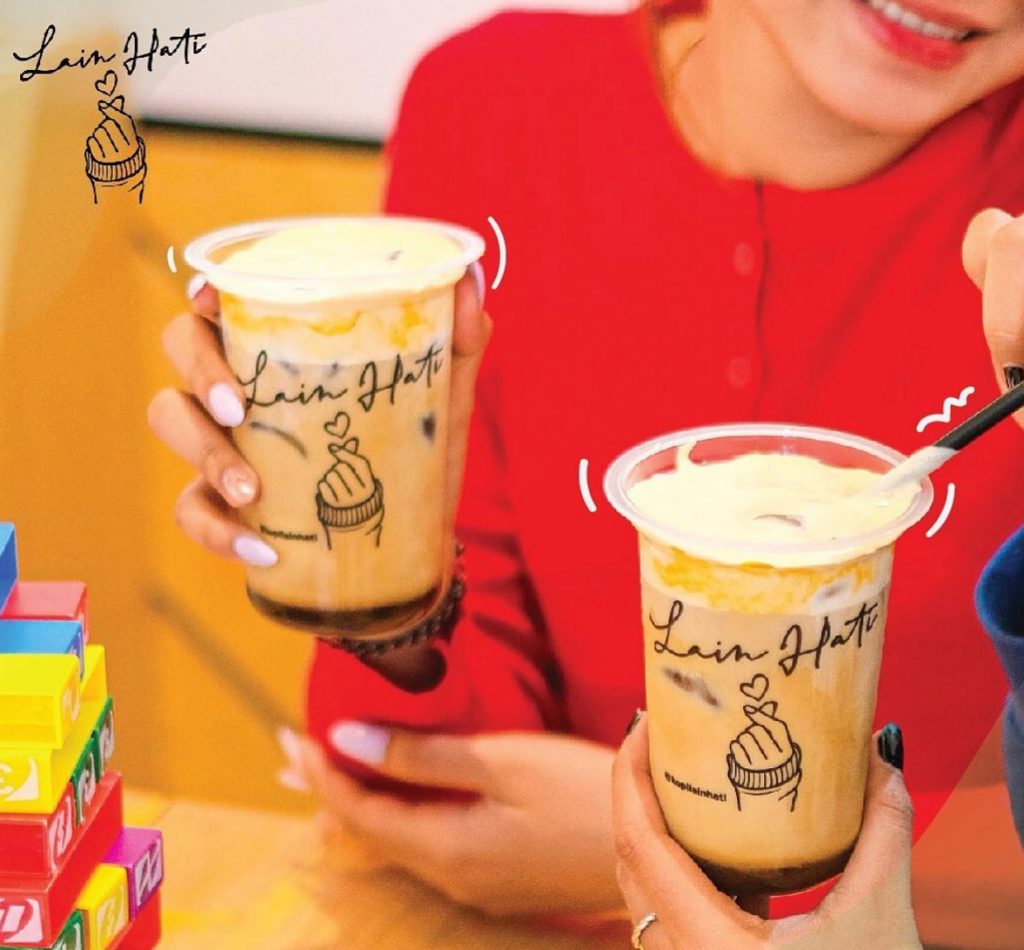 Source: Kopi Lain Hati Malaysia (Facebook)
First up is the cafe's speciality, Cheese Macchiato! Kopi Lain Hati is notorious for giving their coffees names related to love and romance. The Cheese Macchiato series features a collection of coffee and chocolate drink flavours topped with a thick fluffy layer of cream cheese, to make you feel like you're up on cloud nine with your loved one. Their Kopi Rindu features Gula Aren (palm sugar), while Kopi Asmara uses milk coffee. If you're in need of a comfort drink, try the Es Macho with cream cheese on top of a generous serving of chocolate drink.
2. Pak Muh – Lain Hati Specials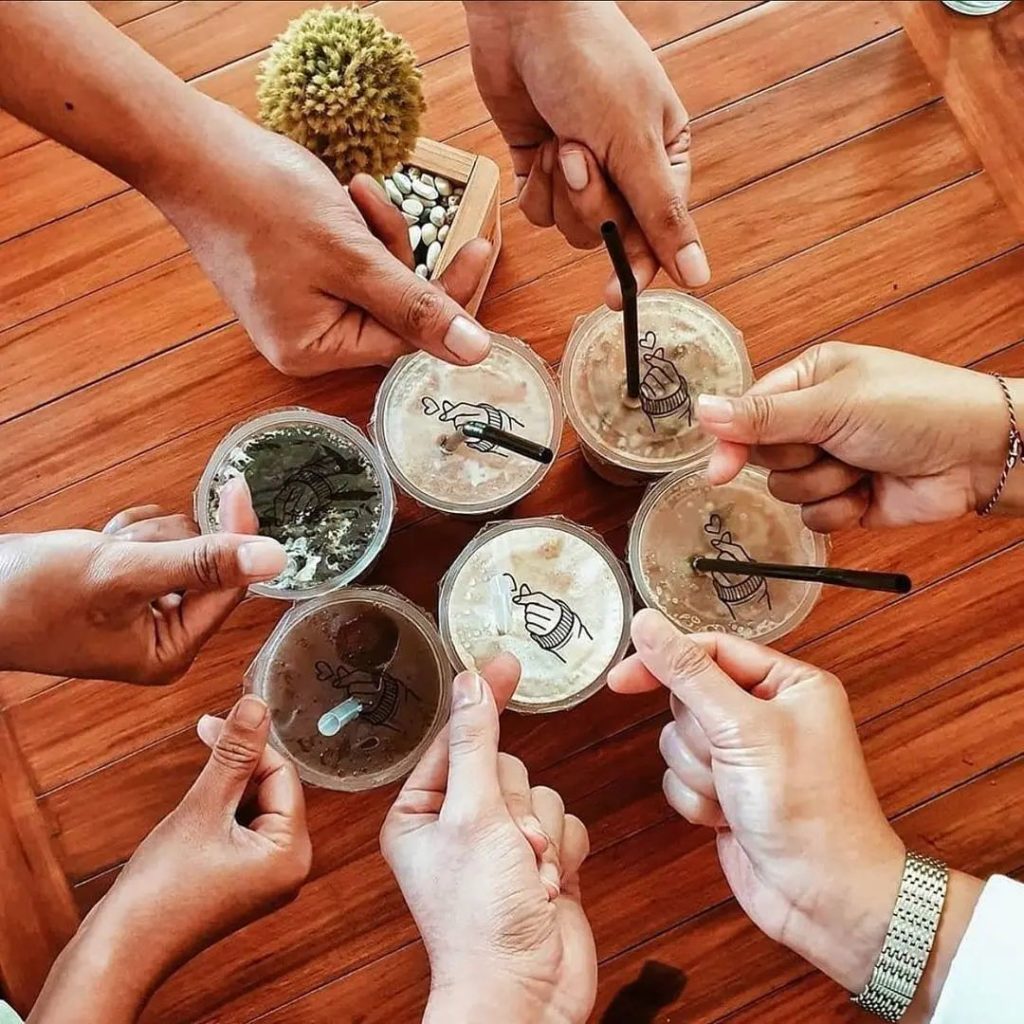 Source: Kopi Lain Hati Malaysia (Facebook)
Have you heard of Pak Muh? The entertainer became an internet sensation after appearing in Indonesia's YouTube Rewind 2020. Kopi Lain Hati Malaysia is collaborating with Pak Muh to bring you two unique Pak Muh inspired concoctions; Coklat Pak Muh and Kopi Pak Muh. As the name suggests, Coklat Pak Muh is a chocolate drink. What's special about it is that it has a touch of Caribbean Syrup. Kopi Pak Muh is also here to keep you coffee lovers refreshed with a tinge of saltiness from the salted caramel syrup.
Besides these special menu items, the cafe also serves classic coffee flavours such as Americano (Kopi LDR), Latte (Kopi Lajang), and Mocha (Kopi Jutek). If you're not a big fan of coffee, non-coffee drinks such as the Passion Fruit Yoghurt, Lychee Yoghurt and Cookies & Cream (Cuek) are available too!
3. Sandwiches and Croissants
Source: @kamisahhipni (Instagram)
Craving for some light food to go with your coffee? Kopi Lain Hati has got that covered for you too! With ten different types of sandwiches on their menu, you're bound to find something that calls out to your tastebuds; from the classic egg and tuna sandwiches to Malaysian inspired Nasi Lemak Chicken Sandwich and Ayam Percik Sandwich.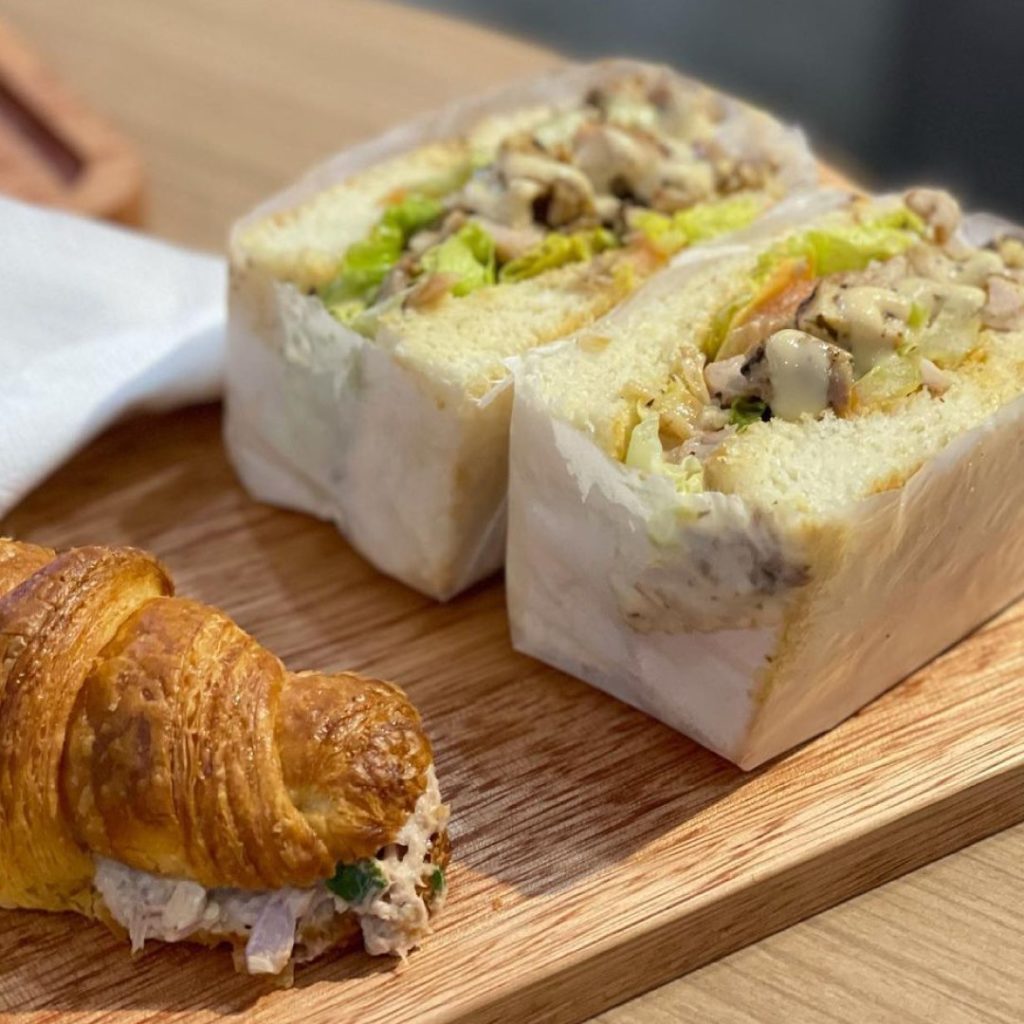 Source: Kopi Lain Hati Malaysia (Facebook)
If you enjoy the fluffiness of croissants, you can either go with the Plain Croissant or decide between sweet and savoury. For you with a sweet tooth, there's the Nutella Croissant, and for you who loves savoury in pastries, there's the Ham and Cheese Croissant. There's something for everyone!
4. Doughnuts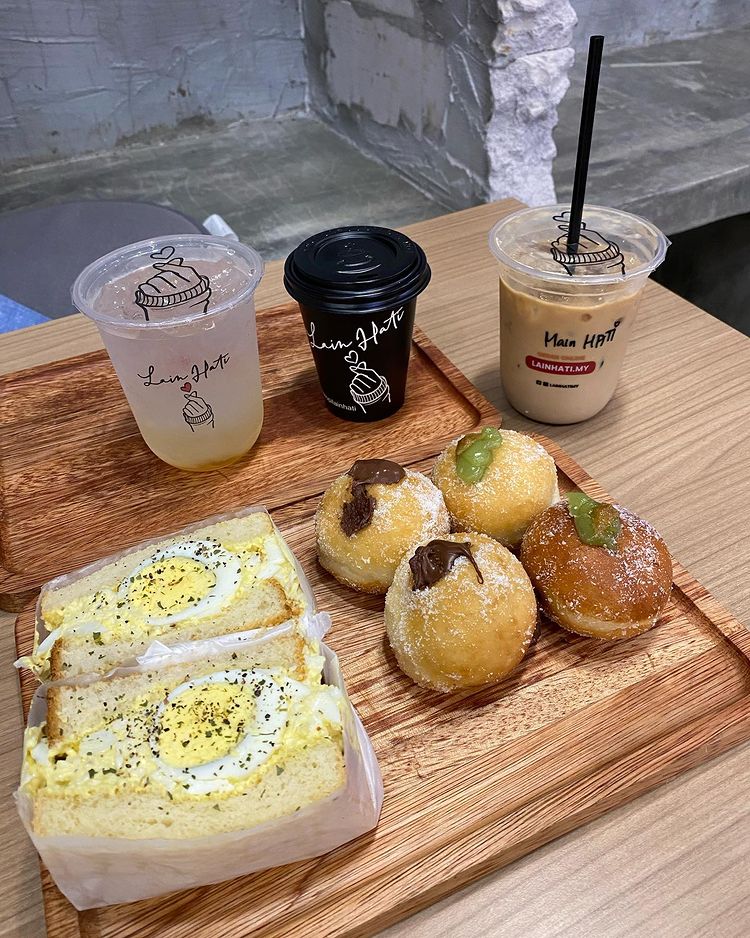 Source: @ernamaisara_esa (Instagram)
If you thought that was it, think again because here's more! Kopi Lain Hati also lets you choose from eight different flavours of cute lil' doughnuts. Their doughnuts are sold in boxes of four and consist of mostly sweet flavours. Some of those that stood out to us was the Pandan Gula Melaka, Mocha Coffee and Buttercream Cheese flavours. If you have trouble deciding on the flavours, just get a box of mixed flavours!
Pay Kopi Lain Hati A Visit And Get A Taste Of Indonesian Coffee
If you've been looking for the perfect brunch spot to go with your other half, or are just craving authentic Indonesian coffee, Kopi Lain Hati Malaysia is the cafe for you! You can also get good food and good coffee delivered to your house via delivery. What's better than good coffee? FREE coffee. Spend a minimum of RM35 while ordering online for a FREE Iced Latte.
Kopi Lain Hati Malaysia
Address: No 126-G-3A, 126 Metro Genting Klang, Jalan Genting Klang, Setapak, 55300 Kuala Lumpur
Operation Hours: 8am – 8pm (DAILY)
Status: Pork-free
Links: Website | Facebook | Instagram 
–
Now Playing, Catch New Episodes Every Friday At 7PM
New Shopee Deals: https://shp.ee/mwksseq
Lazada Everyday Low Price https://lzd.la/page
–
We would like to invite you to join our New Telegram Group! We will regularly post about good food, casual promos, giveaways, and interesting findings in Malaysia.