Hello, foodies! Nowadays, staying healthy is more important than ever. Did you know that yogurt has plenty of health benefits? Here's a fun fact: eating yogurt regularly helps boost several aspects of your health. And, that includes promoting good gut bacteria and even strengthening your immune system. If you haven't found your go-to yogurt brand, we'd definitely recommend that you try Lactel Greek Yogurt and it's safe to say that we know you'll be hooked for life!
This Popular Yogurt Brand Introduces 2 New Exciting Flavours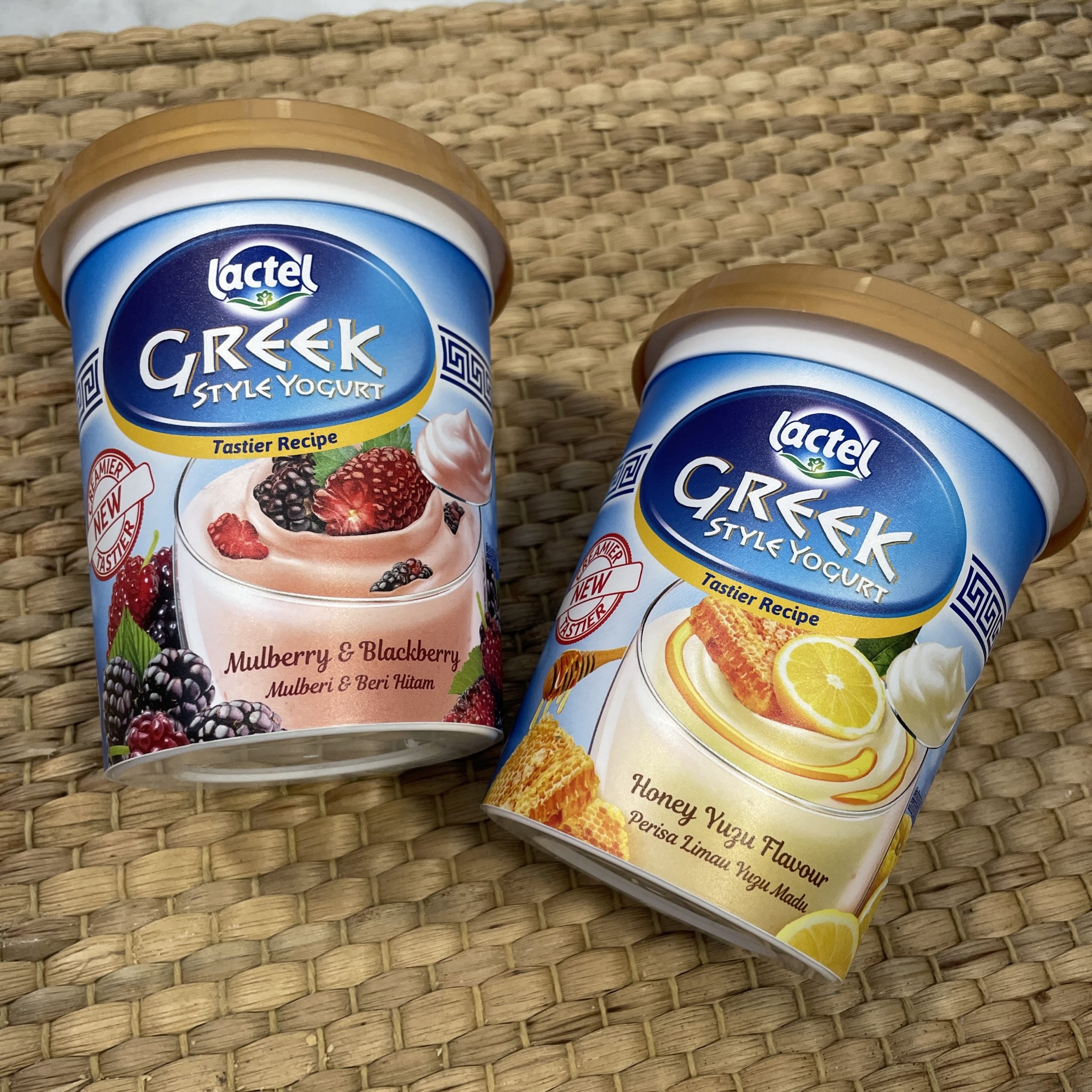 Lactel Greek Style Yogurt with creamier and thicker texture yogurt is packed with all the good stuff for your body and overall health. We are so glad to share with you all that Lactel has launched two (2) new exciting flavours: Honey Yuzu and Mulberry & Blackberry. We know you'll surely enjoy eating it. 
Benefits of the NEW Lactel Greek Yogurt range:
Creamier recipe

Live culture

Source of calcium

Real fruit pieces (for fruit variants)
Honey Yuzu Flavour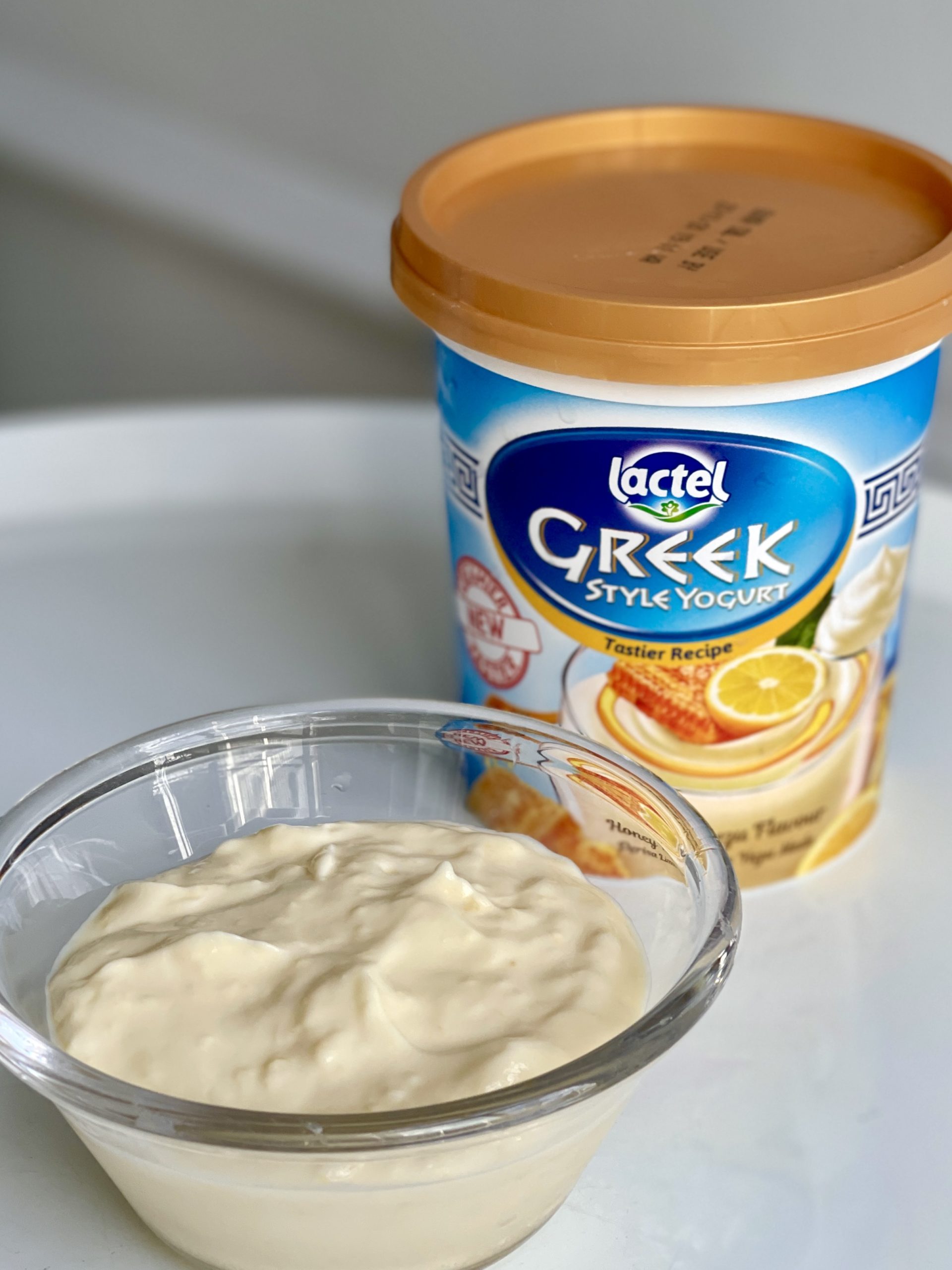 Calling all citrus lovers because you will surely go back for tub after tub of Lactel Greek Style Yogurt in their new Honey Yuzu flavour! This new flavour smells super citrusy and we especially love the sweetness of the honey paired with the distinct yuzu taste of the yogurt.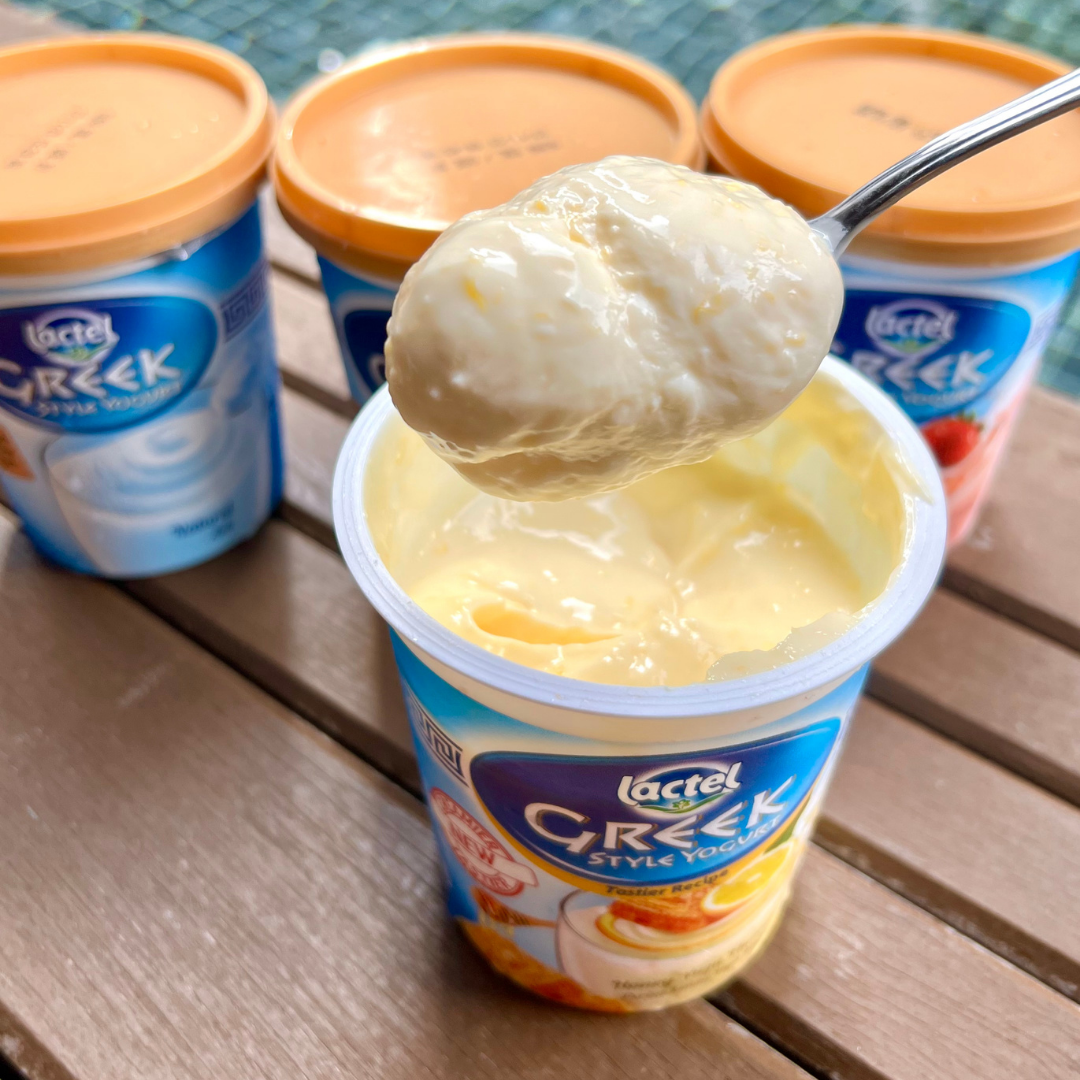 Mulberry & Blueberry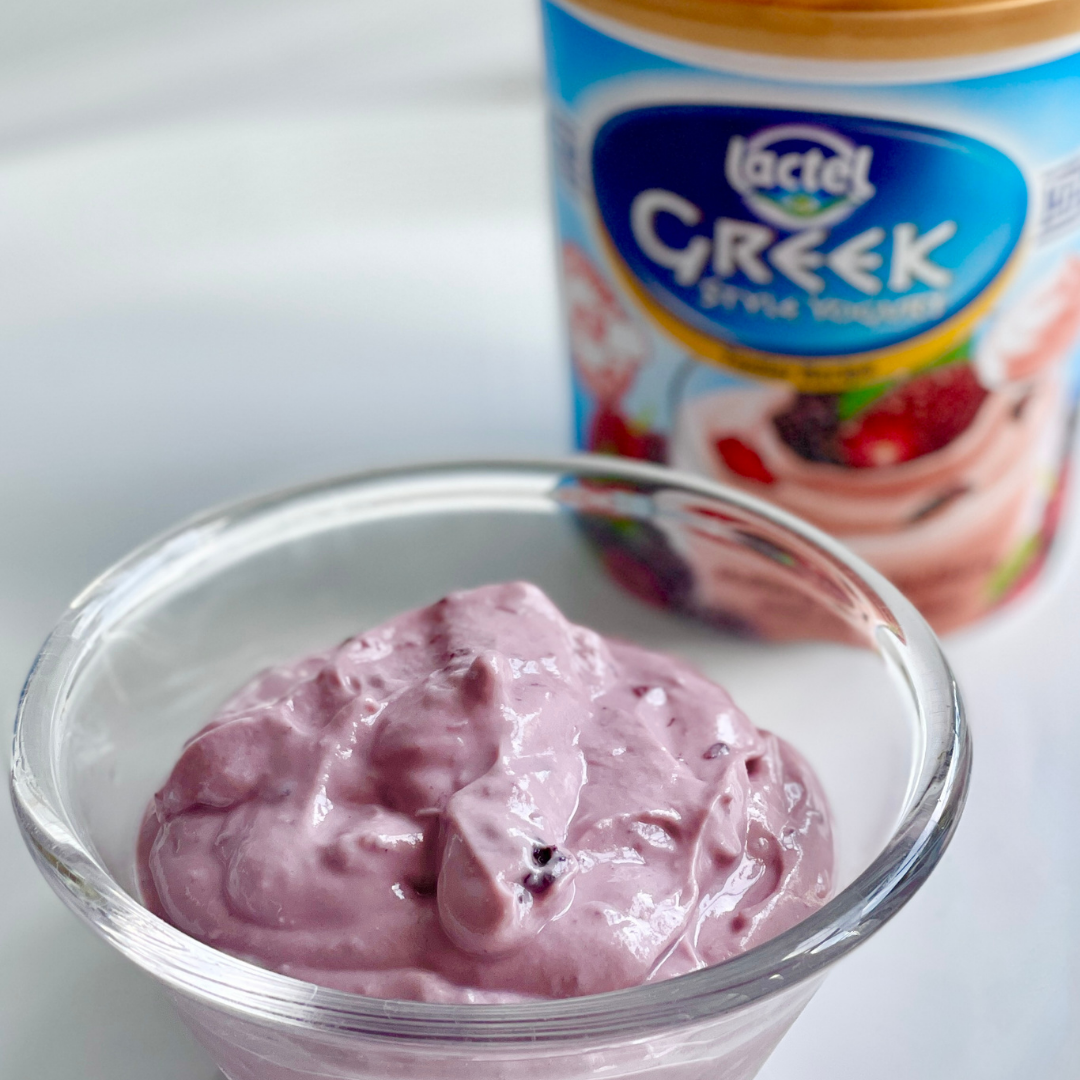 Berry lovers must try this new Lactel Greek Style Yogurt in the Mulberry & Blueberry flavour because it is super addictive! Mulberries are rich in vitamin C and we can surely say that this tub of yogurt is nutritious as it is yummy too. Plus, there are real bits of mulberry and blueberry in the yogurt too!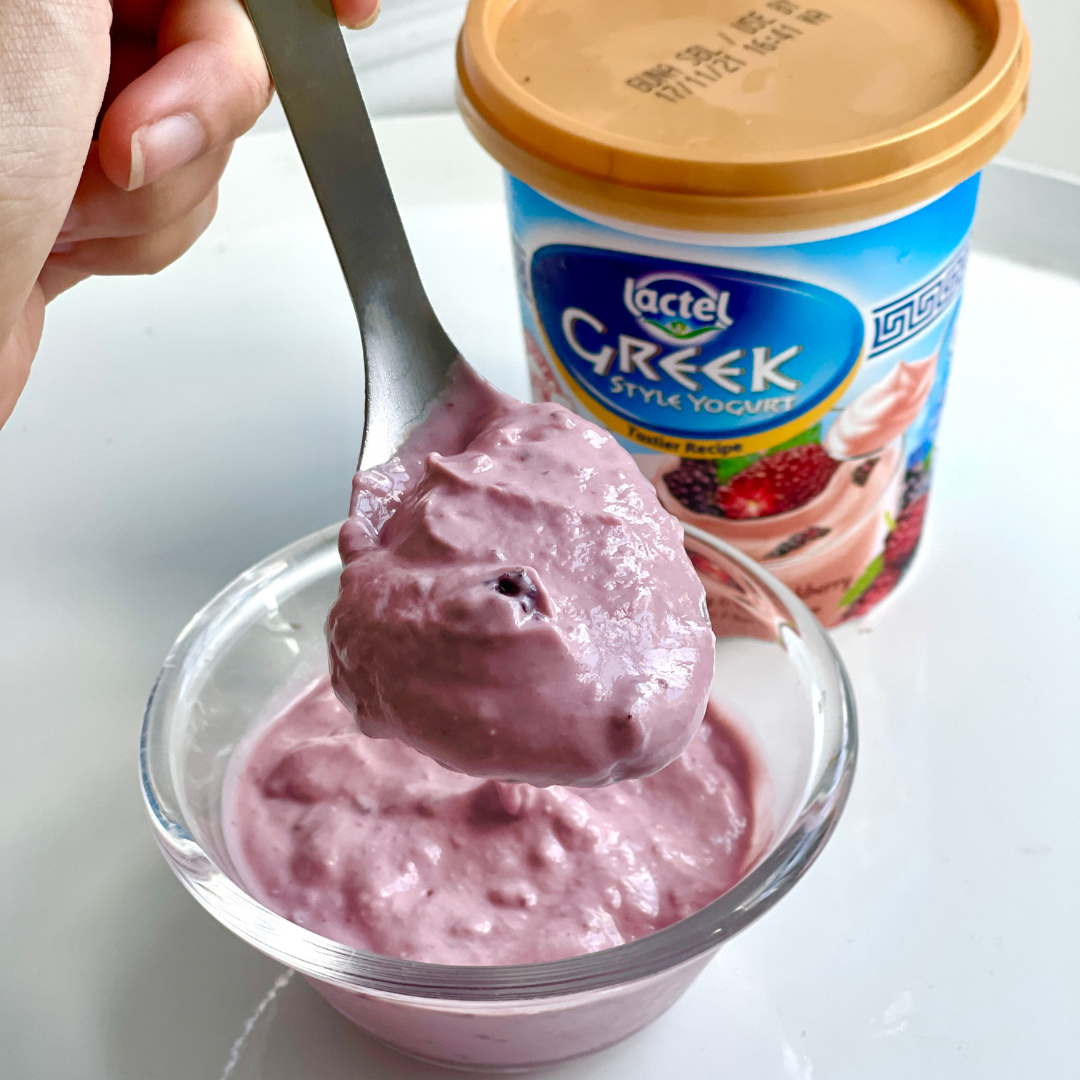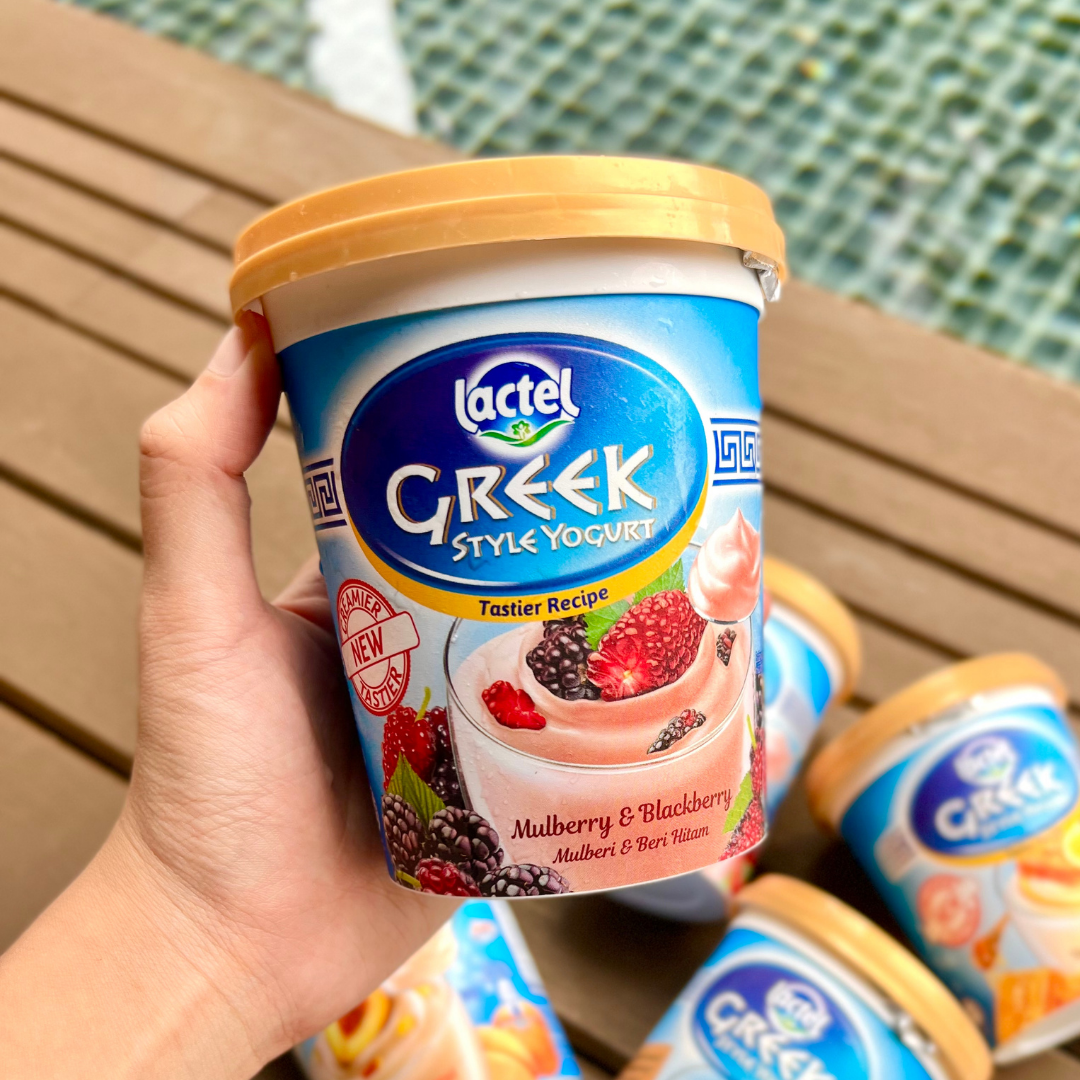 How You Can Incorporate Lactel Greek Style Yogurt Into Your Daily Diet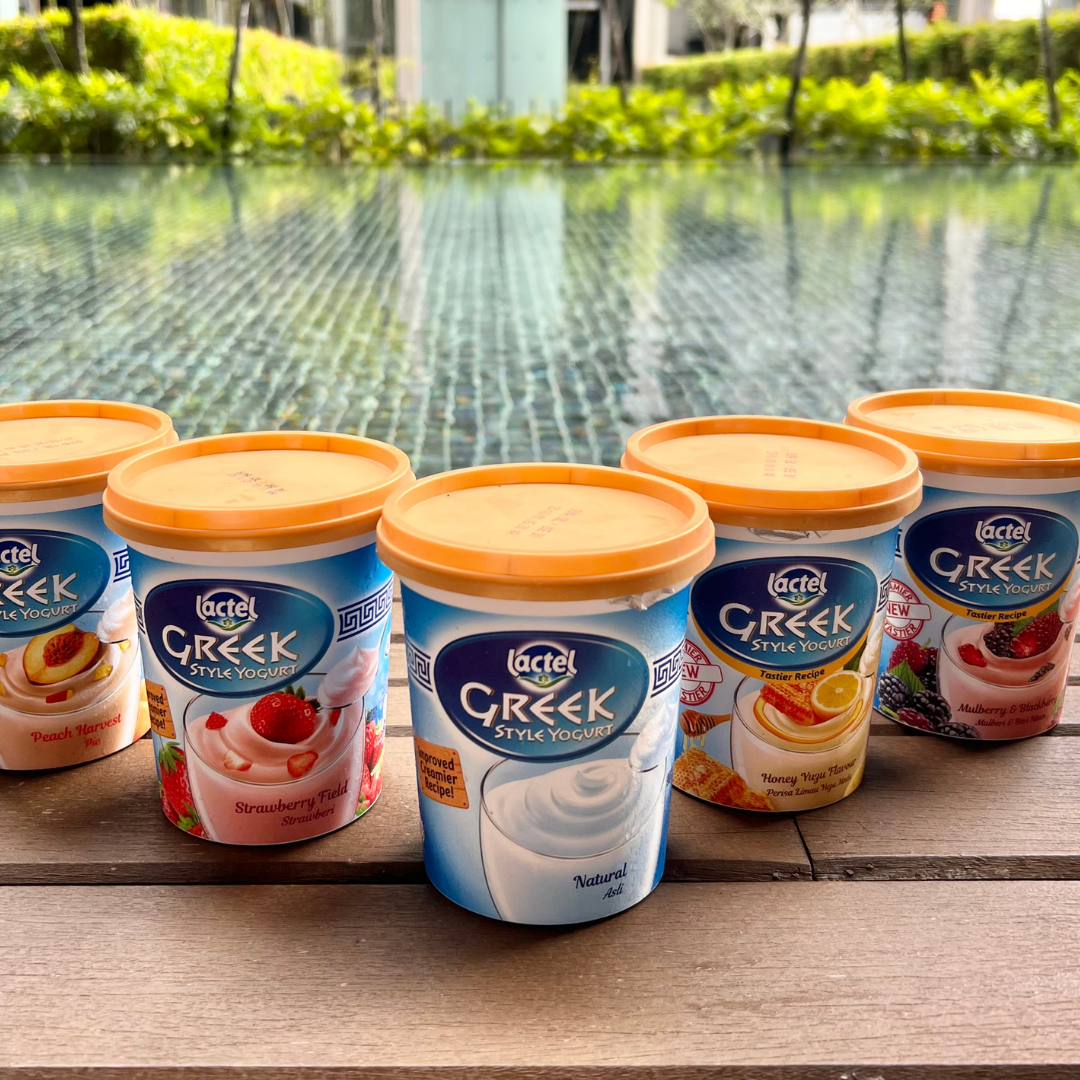 We daresay that yogurt is best enjoyed when directly consumed but there are ways that you can creatively incorporate some into your diet too. For instance, in a yogurt bowl with some fresh fruit or some yogurt in a salad dressing. The recipes are endless but check out below for a simple frozen yogurt recipe using Lactel Greek Style Yogurt Honey Yuzu flavour. It is super easy to make and you'll enjoy creamy frozen yogurt in no time!
What you'll need:
Lactel Greek Style Yogurt (Honey Yuzu flavour)

Fresh mango (or any fruit you prefer)
How to prep:
Step 1: Put one (1) tub of Lactel Greek Style Yogurt Honey Yuzu flavour (or any flavour you like) into the freezer to chill.
Step 2: After two (2) hours, scoop icy yogurt into a bowl and add fresh mango (or fresh fruit).
Step 3: Ready to enjoy!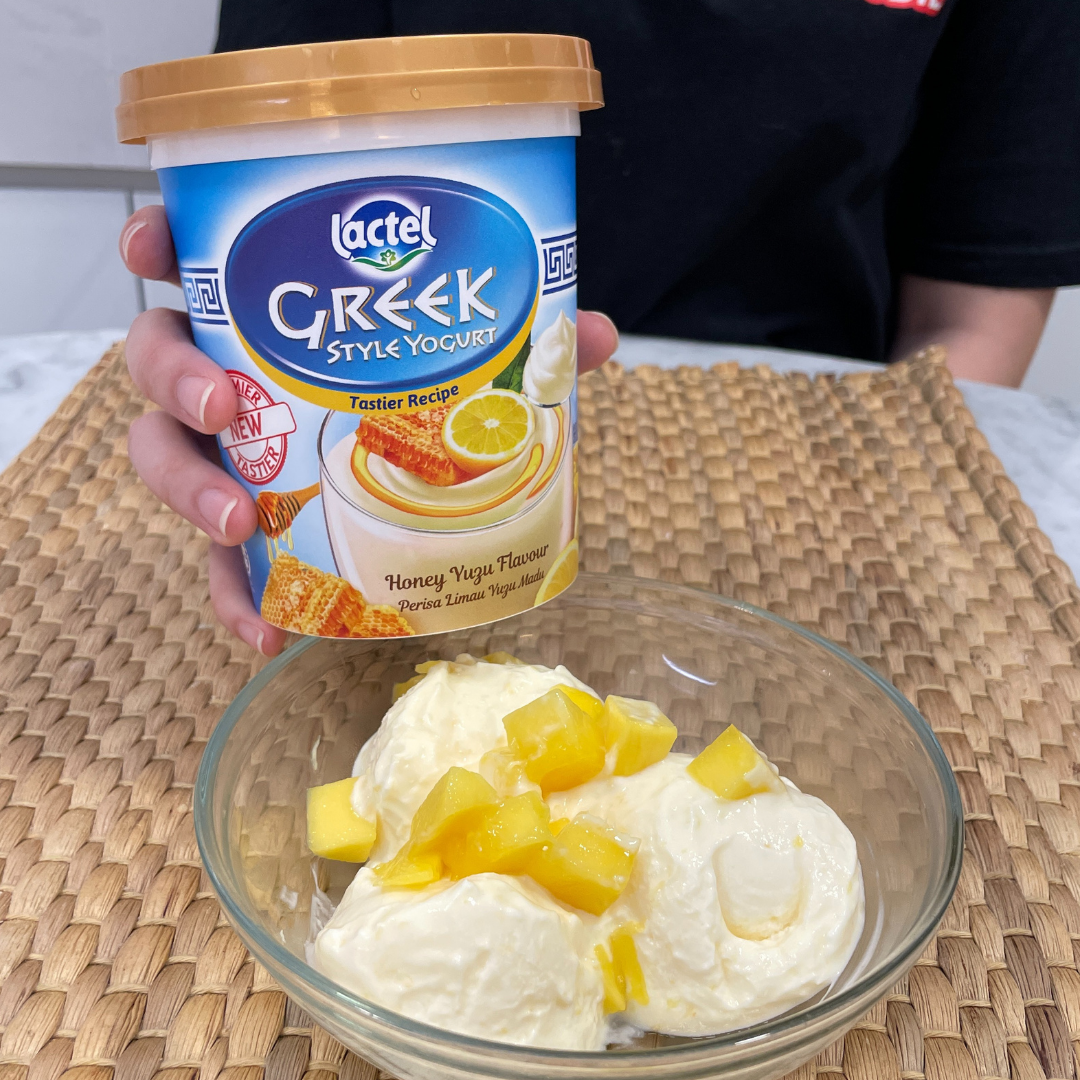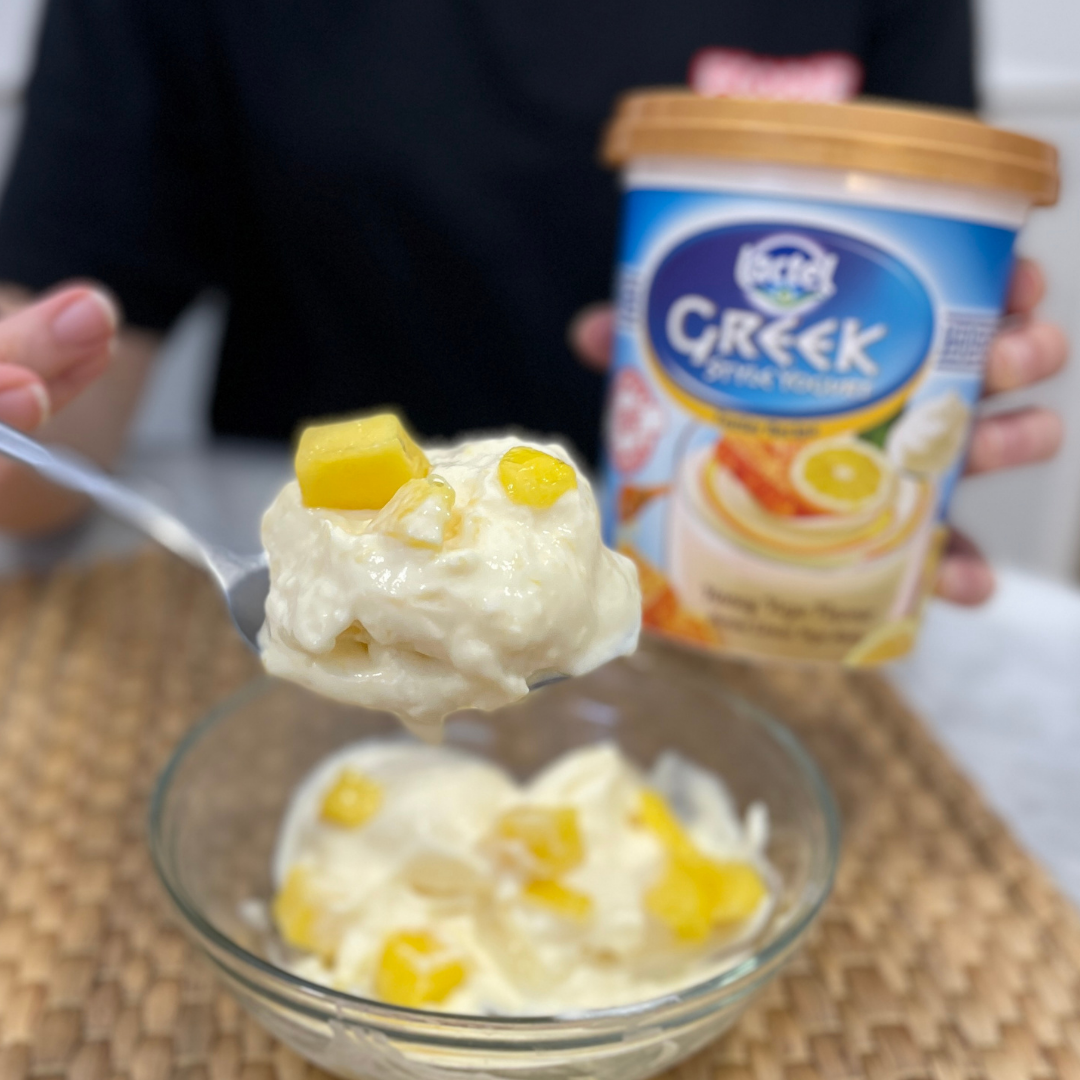 JOM! Let's Join This Lactel x al-ikhsan Sports Contest To Stand A Chance To Win RM1,000 Worth Of Vouchers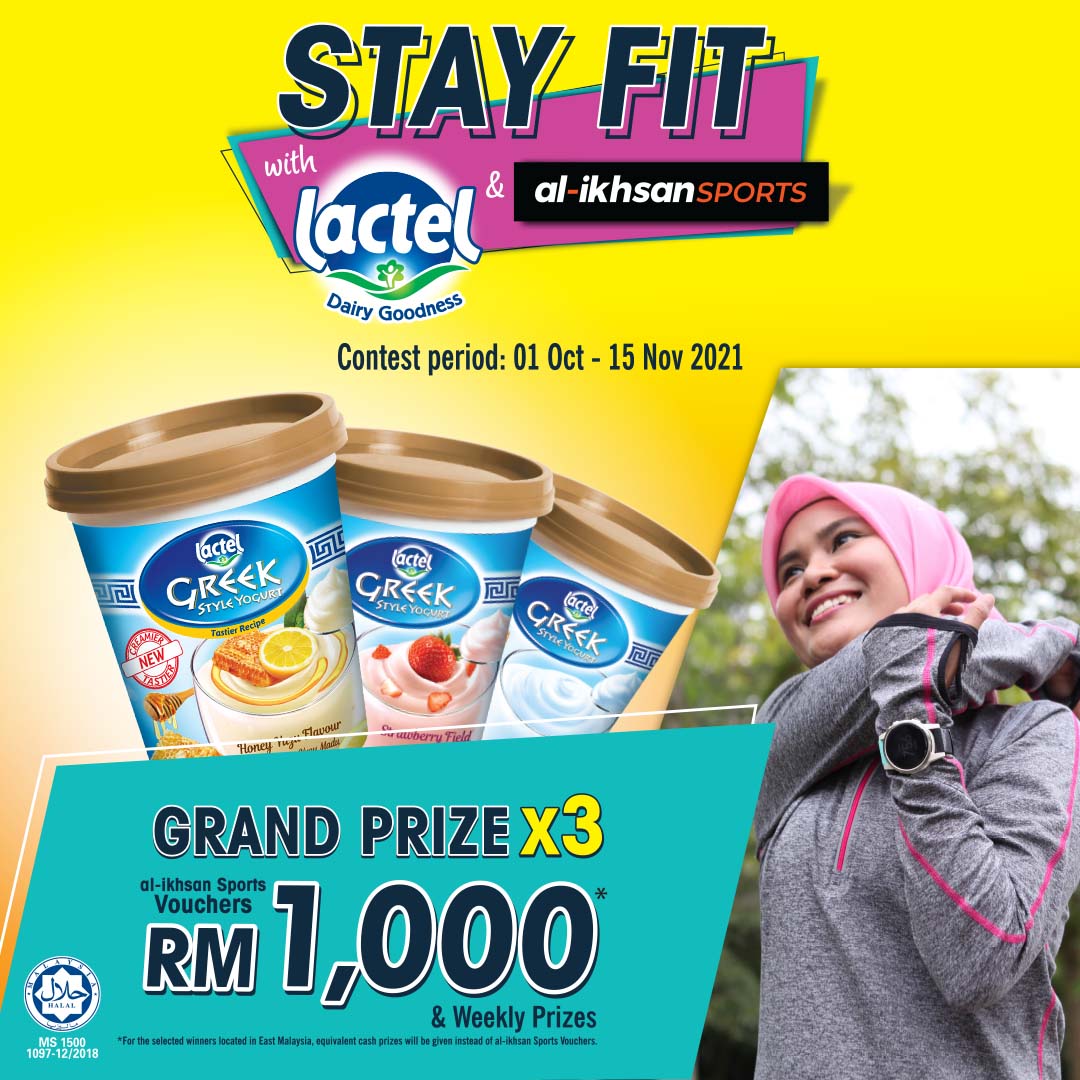 Eating yogurt can be rewarding to your tummy but it can also be rewarding to your pocket! In a collaboration between Lactel and al-ikhsan Sports, all you need to do is enjoy some yogurt and answer a simple question to stand a chance to win some awesome prizes!
How To Join 
Step 1: BUY any Lactel Greek Style Yogurt worth RM10 and above in a single receipt
Step 2: ANSWER this question: Lactel Greek's new flavours are Honey Yuzu and Mulberry & Blackberry. True or false?
Step 3: WHATSAPP your receipt with TRUE or FALSE <space> Full Name <space> MyKad or My PR number to 6011-6307-1288
For more info, visit this website: https://bit.ly/StayFitWithLactel
Available At All Supermarkets & Hypermarkets Nationwide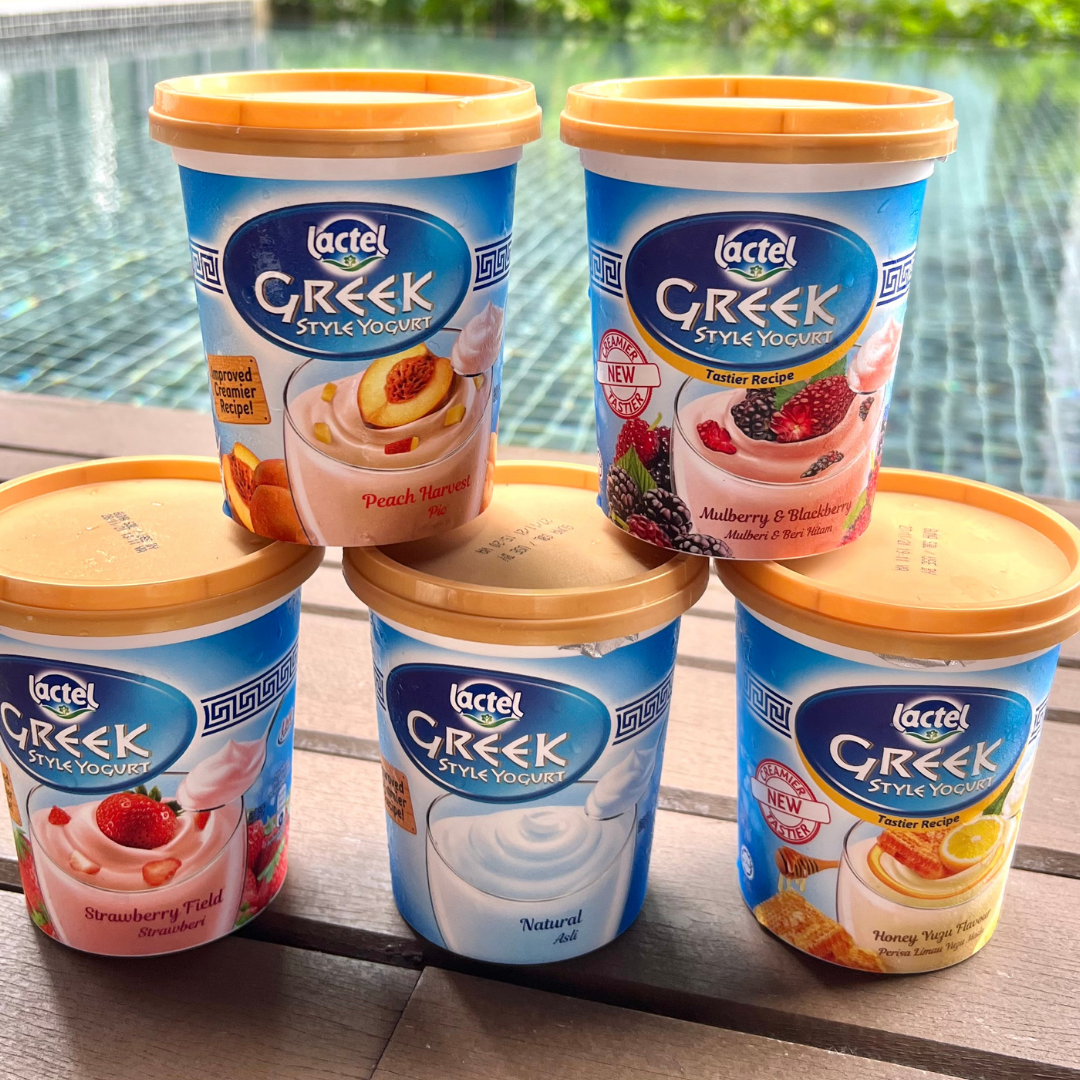 New Lactel Greek Style Yogurt flavours are available at all supermarkets and hypermarkets nationwide. You can also get it online from Happy Fresh, using this link: (link). They have other flavours such as Strawberry, Peach and Original as well. Are you excited to try the all new Lactel Greek Style Yogurt flavours? We bet you are! Make sure you get them the next time you go grocery shopping and we're sure that your taste buds won't be disappointed!
Lactel Malaysia 
Link(s): Website | Facebook | Instagram
READ Tony Roma's Is Now Serving 1.2kg Angus Tomahawk Steak & Other New Items For A Limited Time Only
Now Playing, Catch New Episodes Every Friday At 7PM
New Shopee Deals: https://shp.ee/mwksseq
Lazada Everyday Low Price https://lzd.la/page
–
We would like to invite you to join our New Telegram Group! We will regularly post about good food, casual promos, giveaways, and interesting findings in Malaysia.