It's time to stock up on some snacks and goodies for CNY, more so this year since we'll all be staying home. Mahnaz Food, a wholesaler and retailer selling premium quality food products has been the spot for many regular patrons since 1996. Carrying over 12,000 products, including nuts, dates, dried fruits, teas & coffee – this is just the tip of the iceberg!
Get All Your CNY Ingredients & Gift Sets From Mahnaz Food Today
Love nibbling on nuts and dried fruits during your mid-day tea break? Happening till 15th February 2021 only, don't miss out on these amazing CNY deals that's perfect for stocking up or gifting! Best thing is, you can enjoy these discounts and more by shopping at their outlets or online too.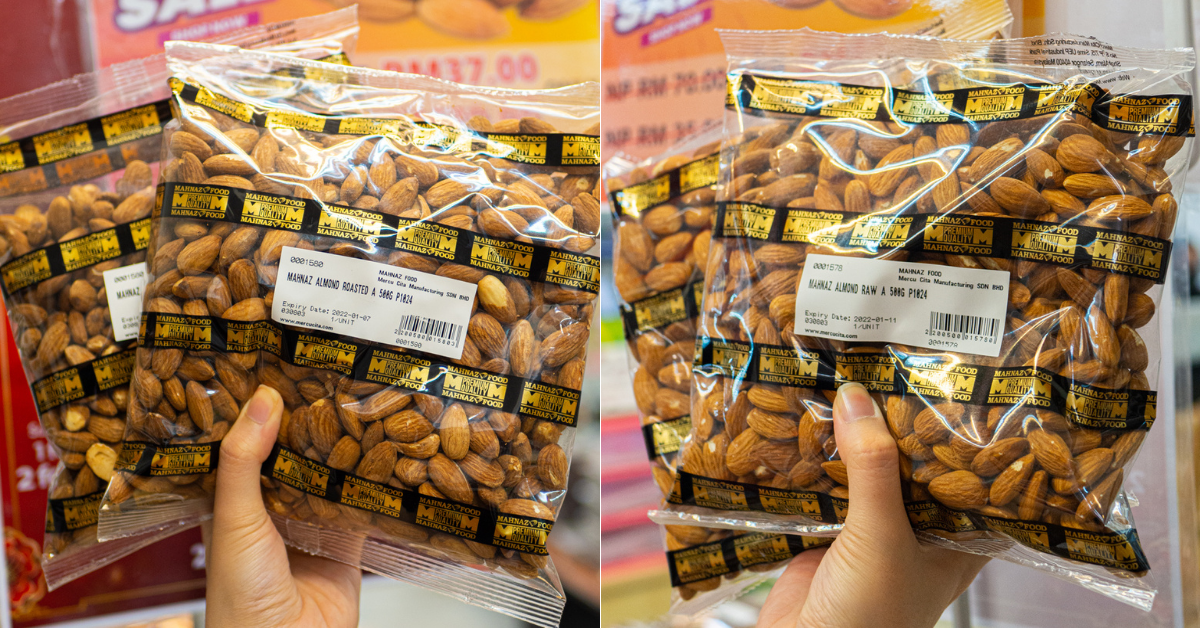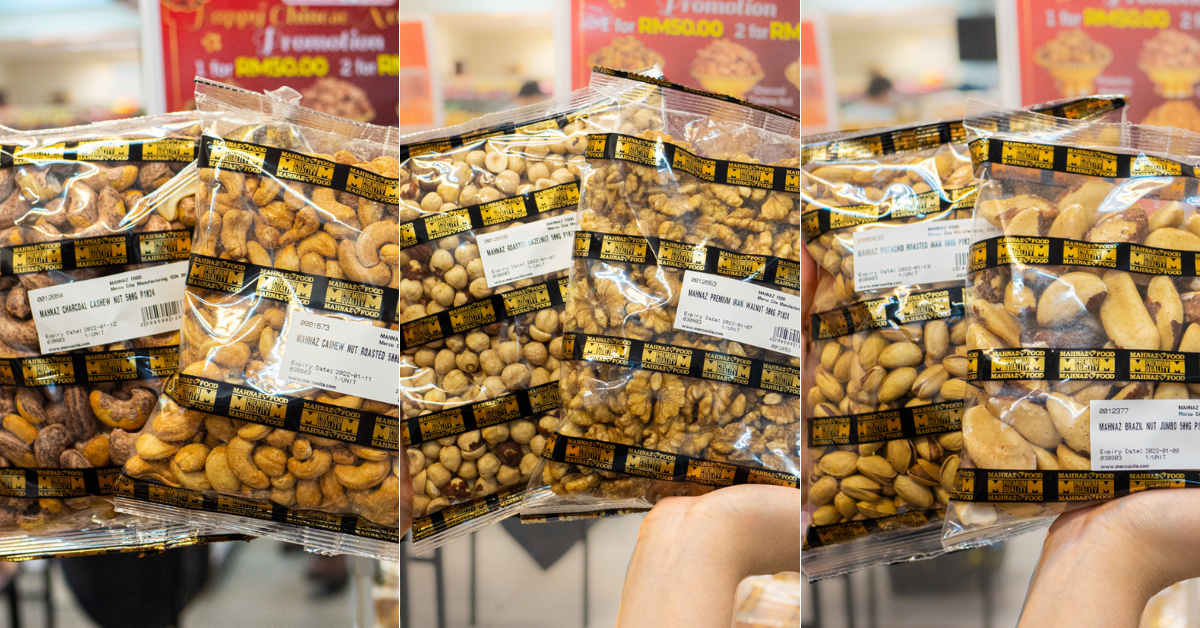 50% OFF on Raw Almonds (1kg – RM30.90; 500g – RM18) & Roasted Almonds (1kg – RM35.90; 500g – RM20) *This discount is only applicable for in store purchase only*
Roasted Pistachio, Charcoal Cashew Nut, Iran Walnut, Brazil Nut (L), Cashew Nut and Roasted Hazelnut – 1 for RM50 or 2 for RM88
Dried Apricot Jumbo – 1 for RM18 and 2 for RM33.90 –
Sunflower Seeds, Chickpea, Pumpkin Seed and many more healthy snacks – all starting from a special price for 2 at RM18.80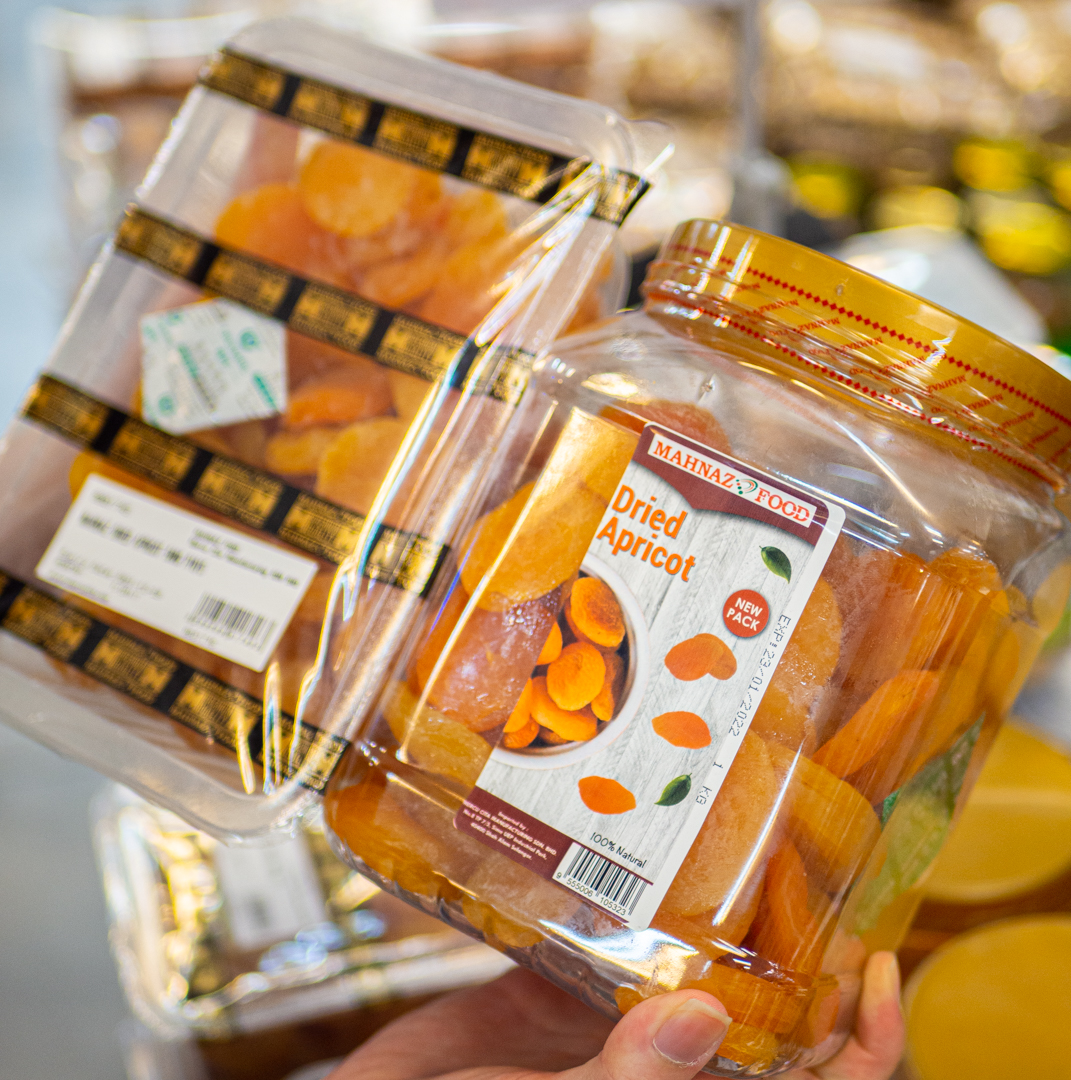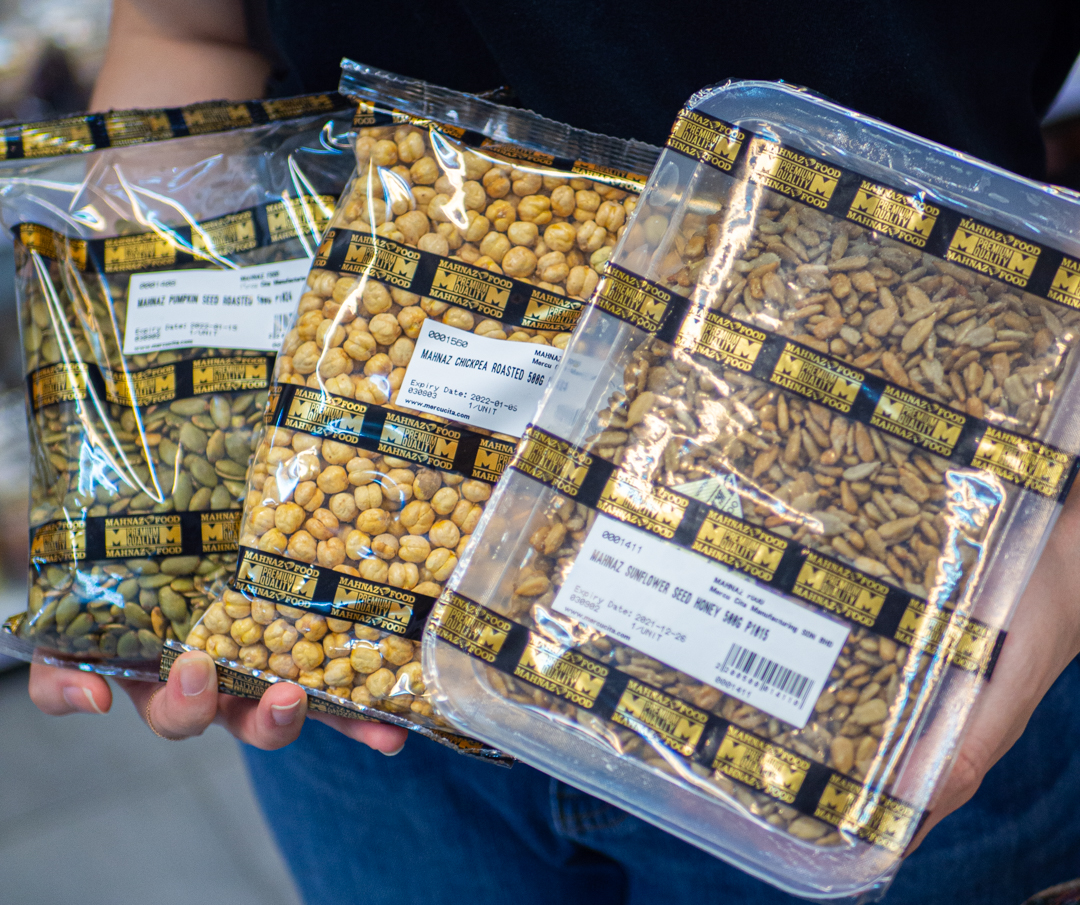 Selling Only The Healthiest Foods To You & Your Family
What makes Mahnaz Food ultimately even more special is the quality of products they bring in from all over the world. You can easily find products from the U.S, Iran, Brazil and of course, locally manufactured products too. All the nuts are roasted in their own factory too! Only a little bit of salt is added into their roasting process, no other additives and flavouring – making all the more healthy and delicious!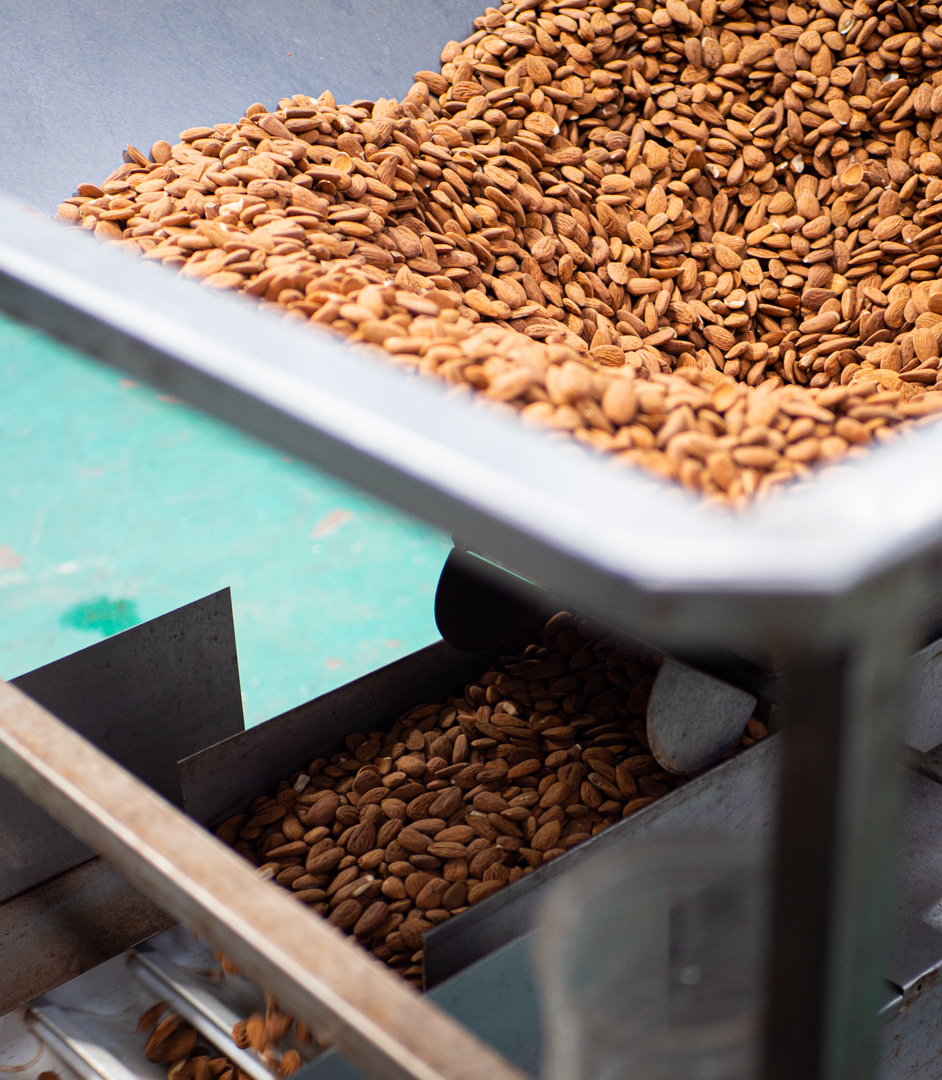 Besides that, you can also find their newest Nut Butter exclusively at their Shah Alam headquarters and outlets at Jalan Ipoh, KLCC & B.I.G Publika! Using their very own machine, choose from the selection of nuts they have and simply have thick and creamy nut butter (with no added sugar too!) in less than 5 minutes. It's truly a game-changer for peanut butter lovers!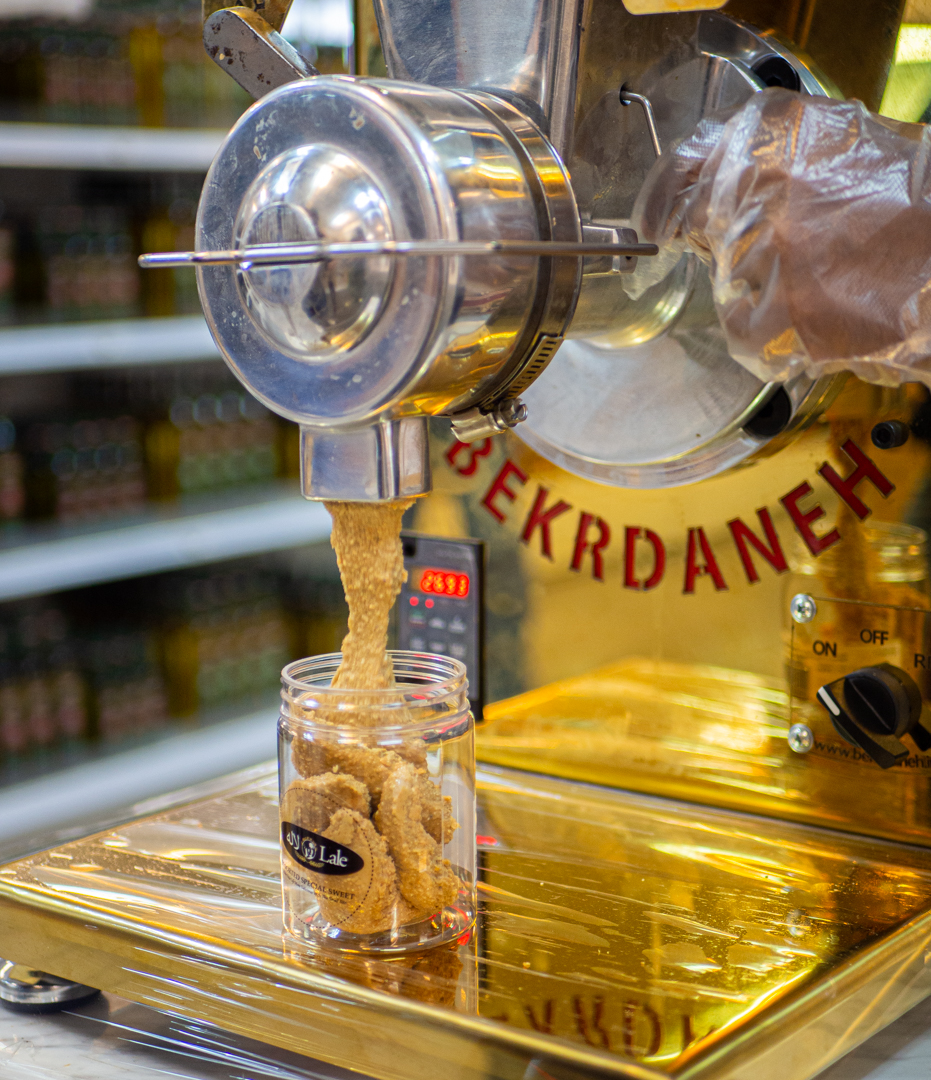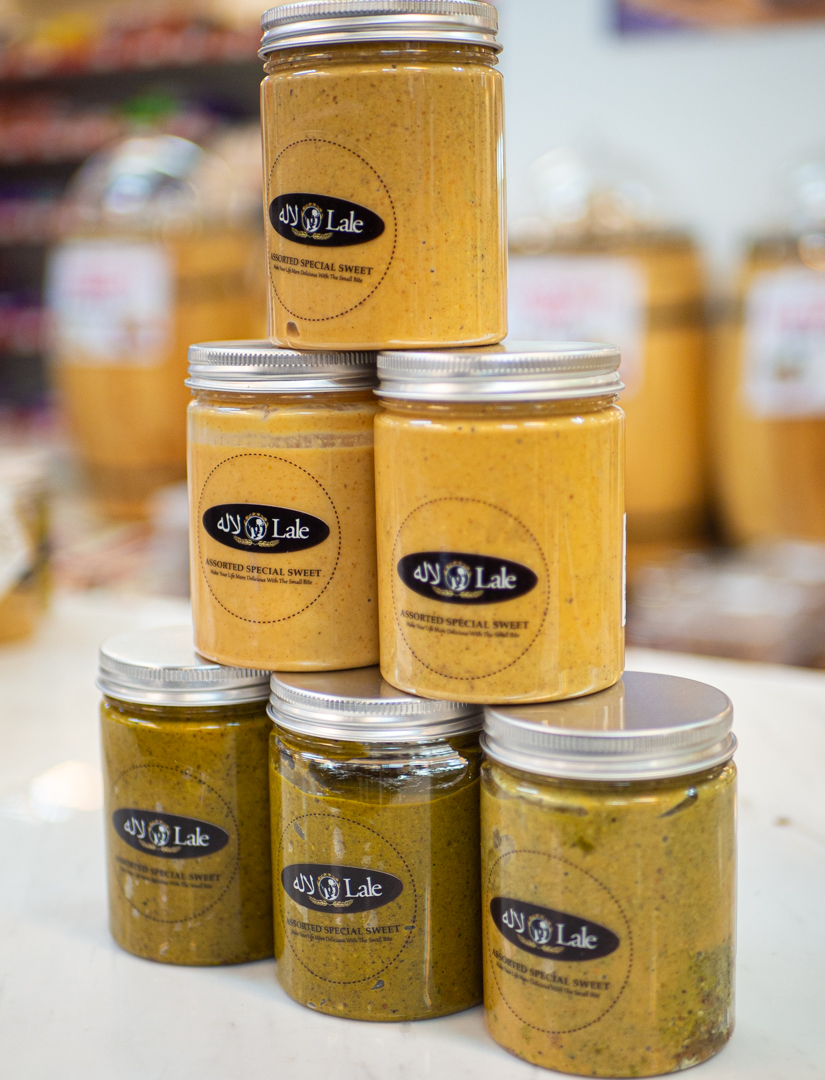 Take A Look At What They Have:
1. Fresh Nuts
You already know they carry almost every type of nut you can think of, but you can also find freshly roasted nuts on the spot at selected Mahnaz Food outlets too!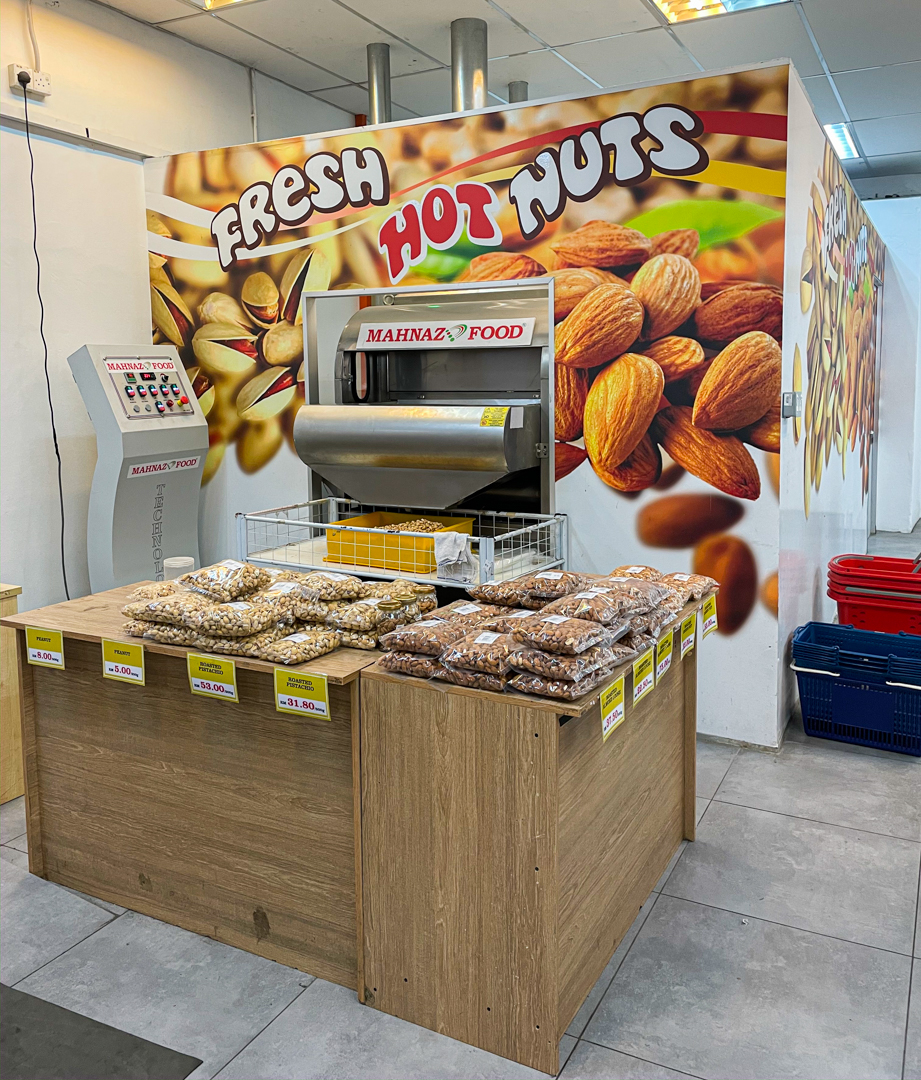 2. Honey
A natural sweetener and must-have in substitution of regular sugar, get ready to venture the different types of honey here.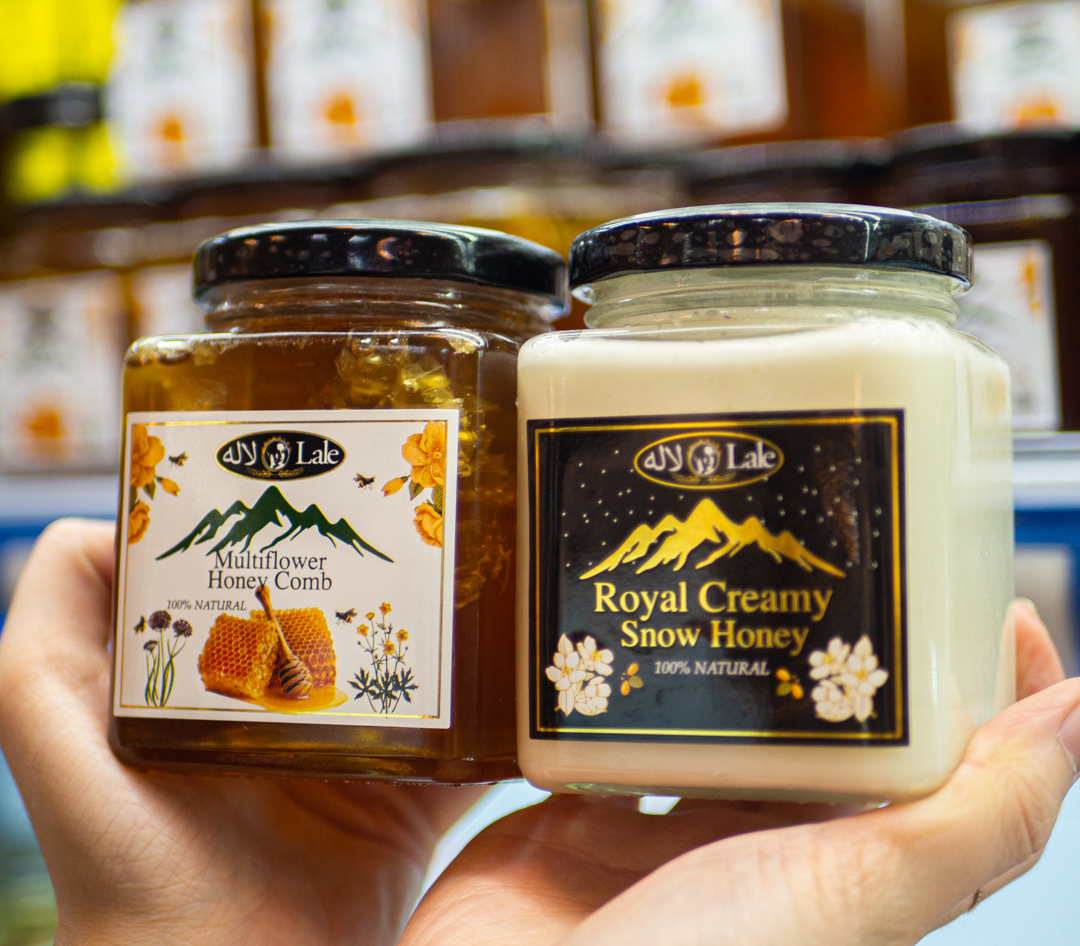 3. Dried Fruits
Snack on these incredibly healthy treats instead of chips, you're bound to find your favourite dried fruit here.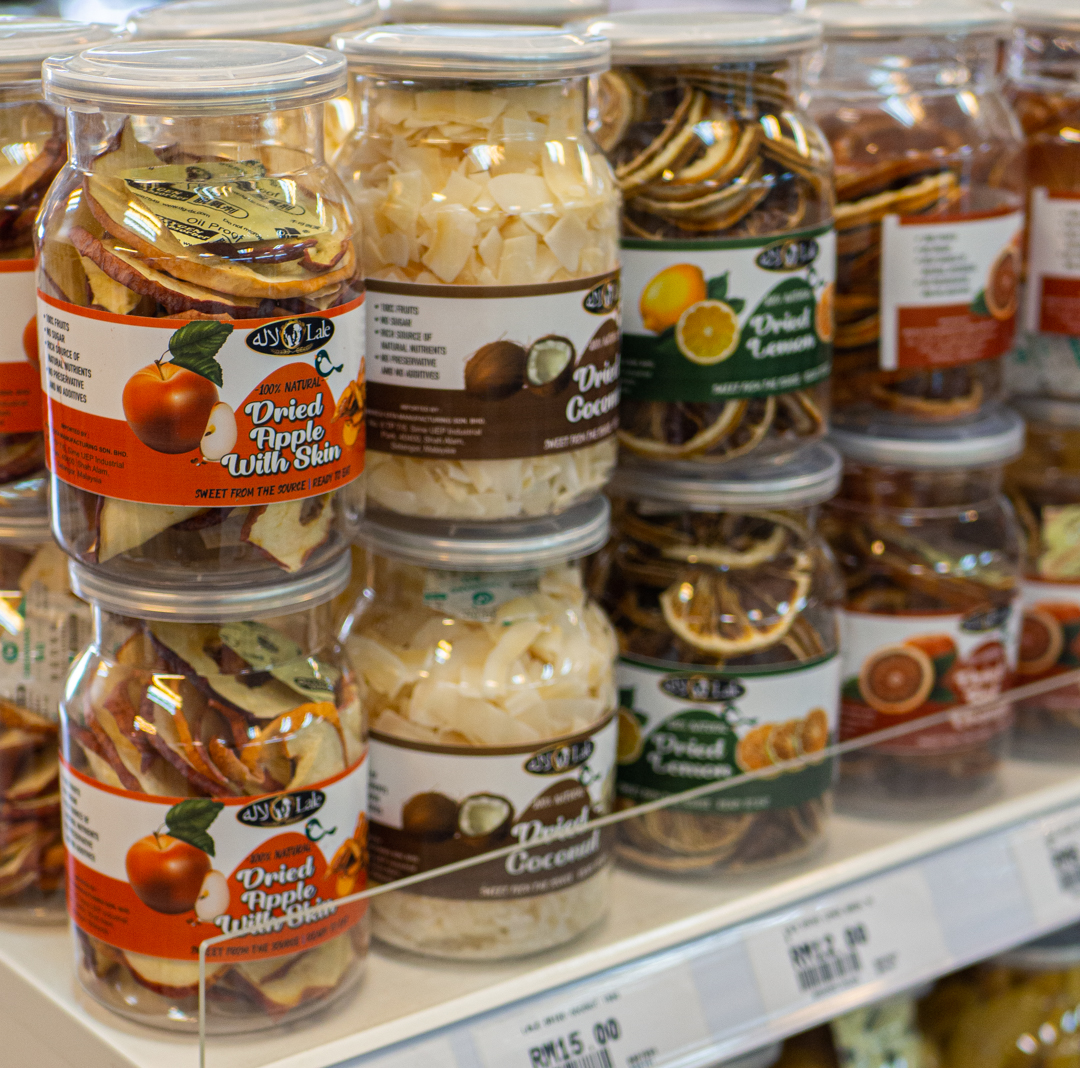 4. Teas
They have a wide variety of teas here, from flower tea to the black tea, to functional teas that helps with sleep improvement or even weight loss!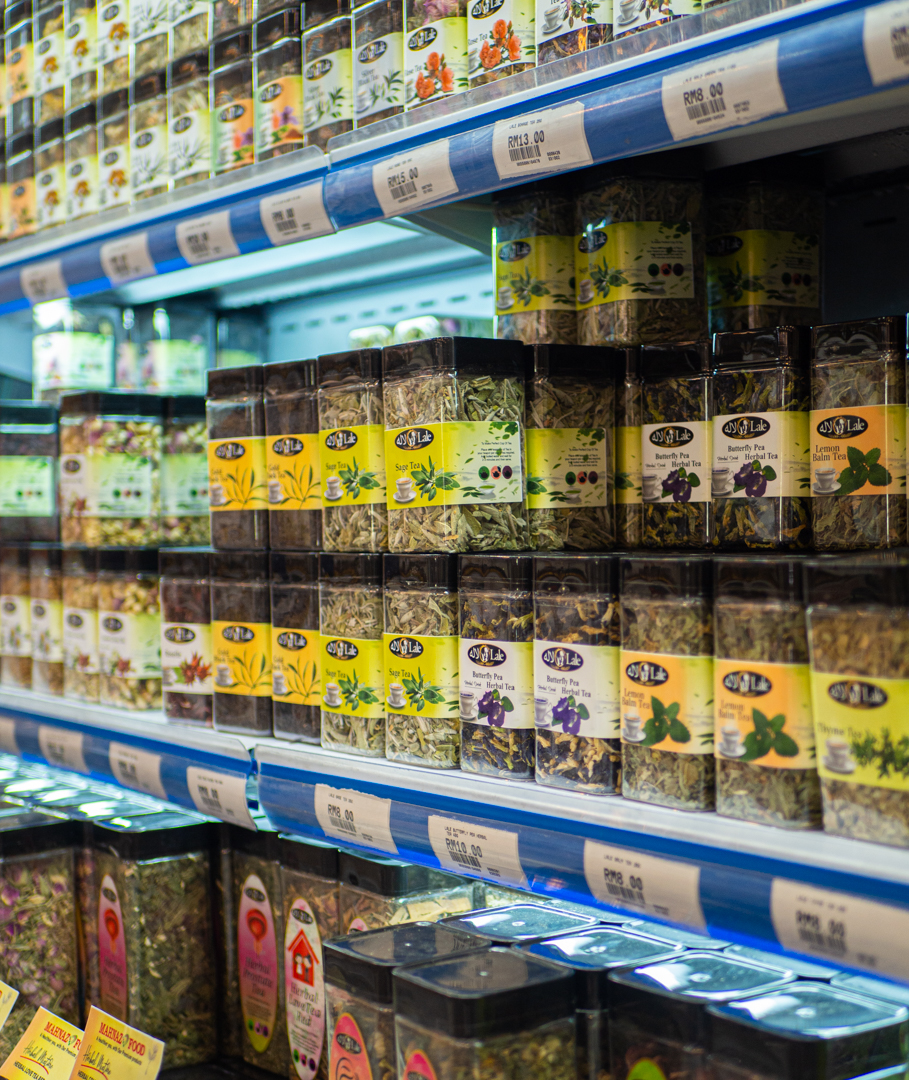 5. Dates
Not forgetting – dates! Because these soury sweet treats are just what you and your family need.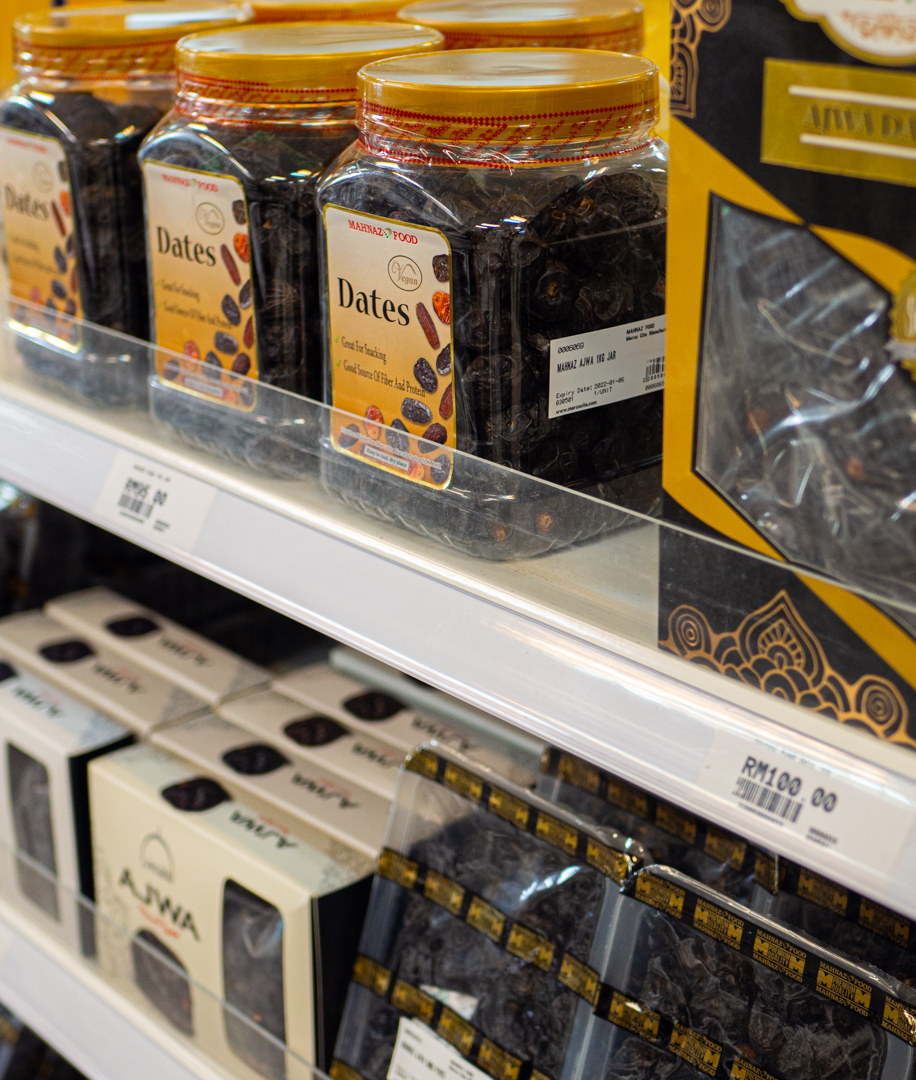 6. Oils & Vinegar
Check out their huge row of oils and vinegar for all your cooking needs.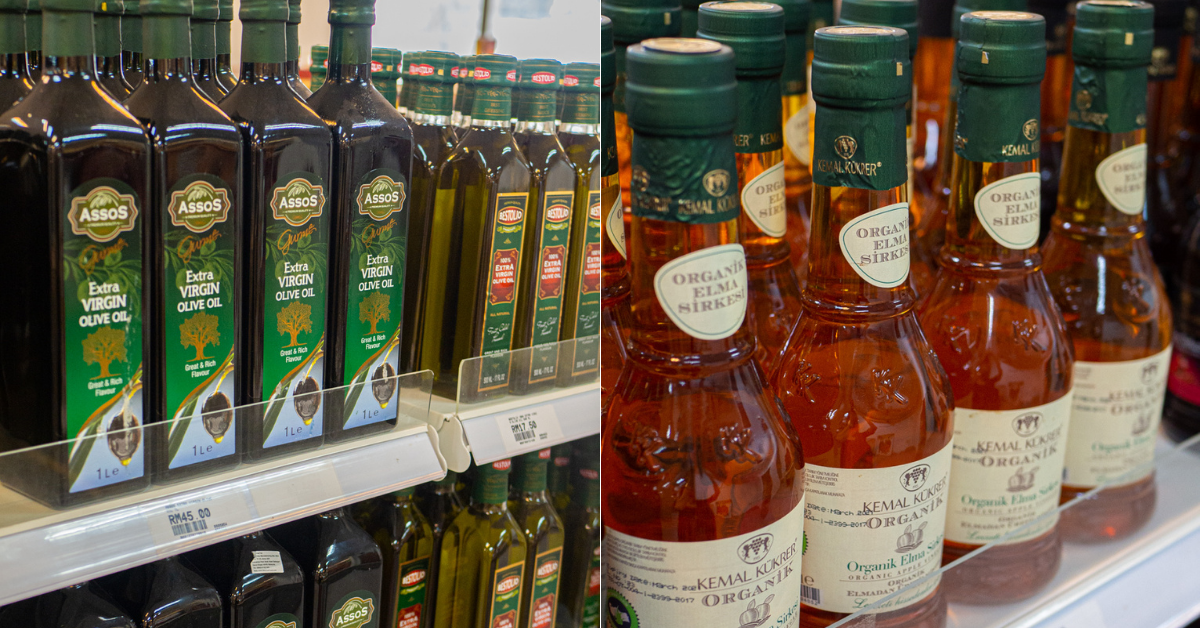 7. Health Foods
Looking for more healthy foods? Look no more as Mahnaz Food carries them all so you can easily eat healthily even while at home.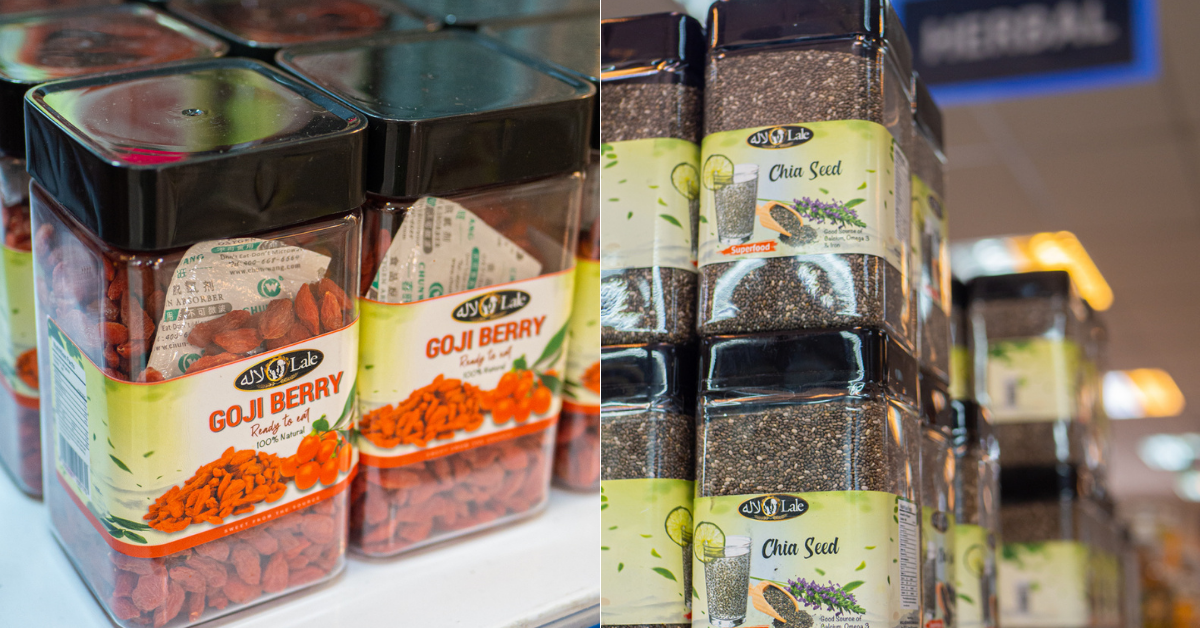 8. Herbs & Seasoning
Find a plethora of herbs and spices for all your cooking needs here. They even have ready-made seasoning and marinade for you!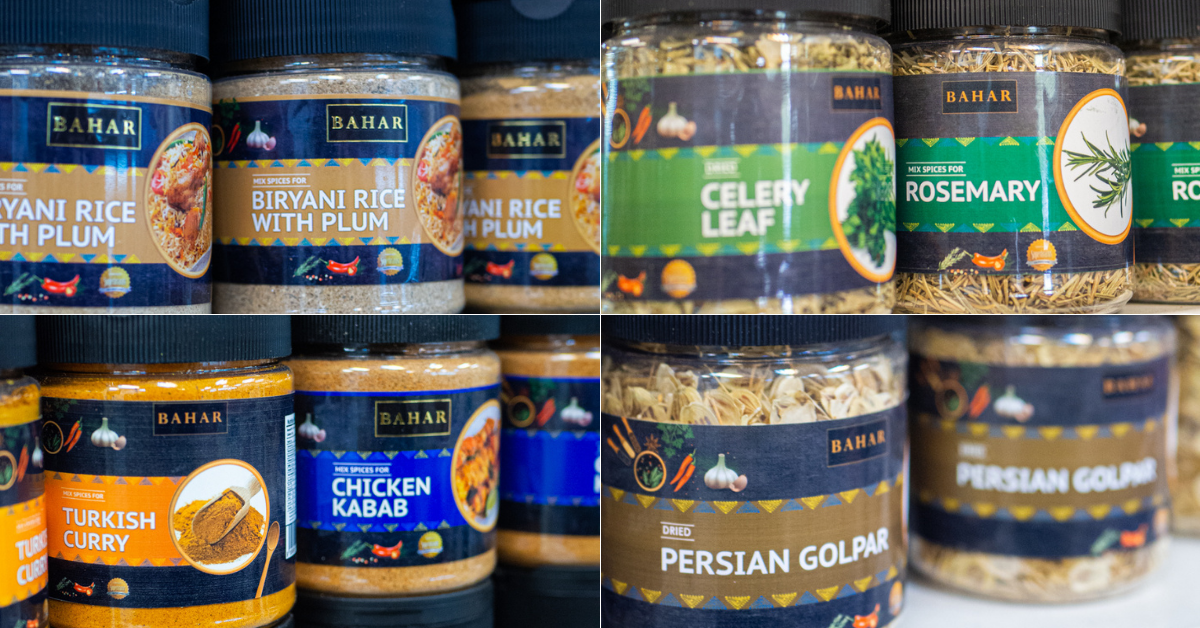 Check Out The Nearest Outlet Near You!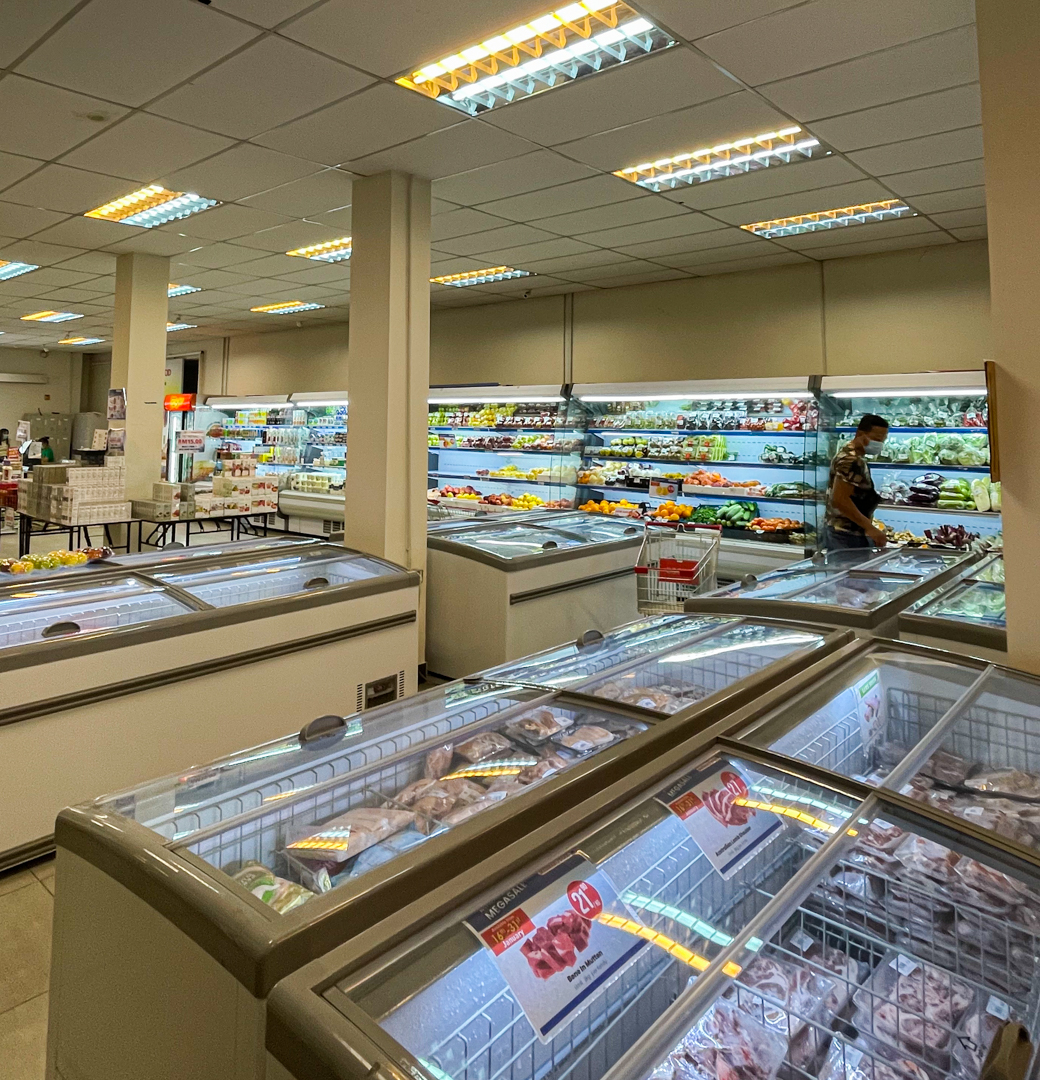 Time to check out Mahnaz Food for all your essentials today! If you're near the Shah Alam area, you can also stop by their headquarters whereby they have a supermarket there as well! Aside from quality fresh produce, you can also find fresh breads and house-made ice cream with flavours like Saffron and Pomegranate. Don't worry, you can shop online and have your goods delivered right to you too. Happy shopping, foodies!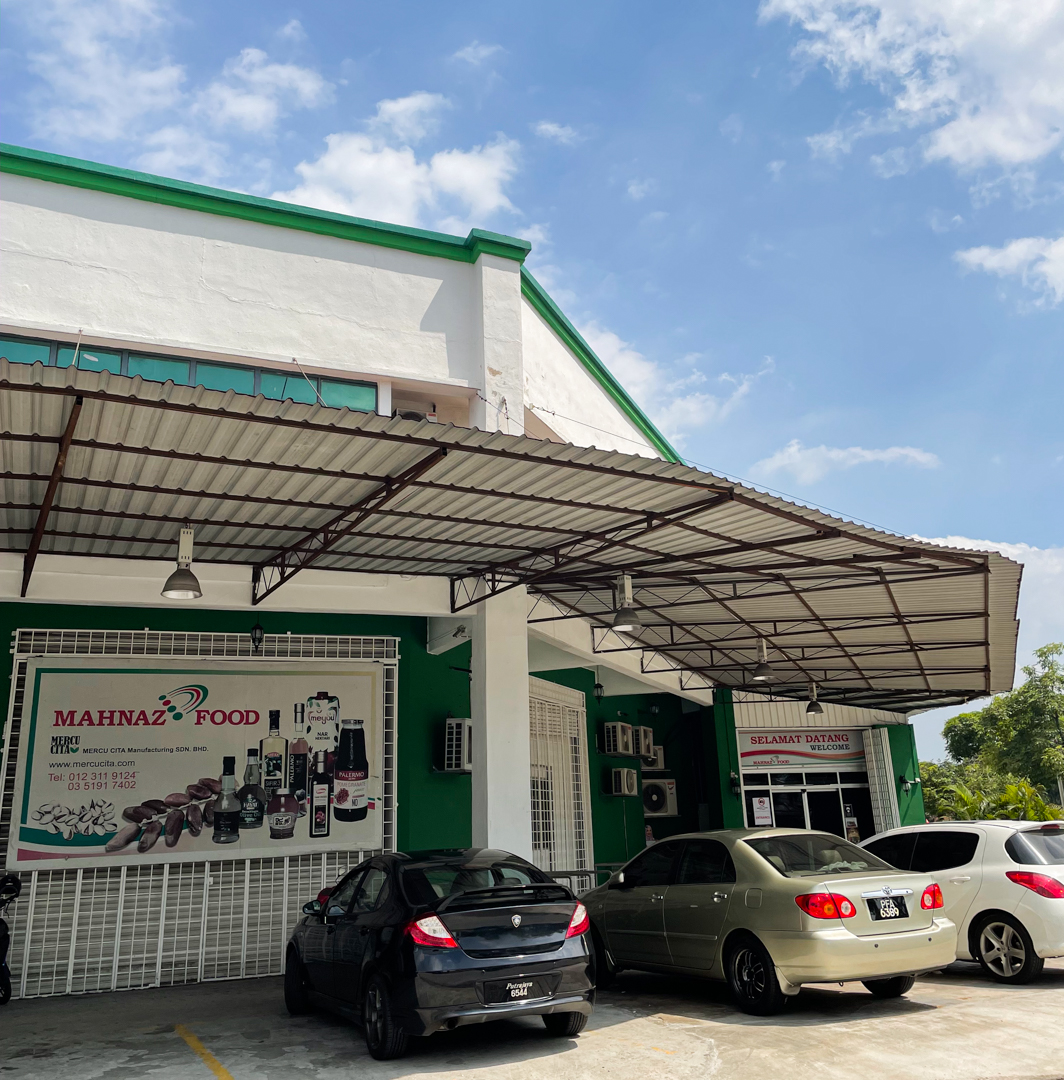 Shop online at Mahnaz Food website, Shopee, Lazada
Mahnaz Food 
Headquarters Mahnaz Food @ Shah Alam
PKNS Complex
Setia City Mall
Bukit Raja
Subang Parade
Empire Shopping Gallery
Jalan Ipoh
Mid Valley
Suria KLCC
Jalan Ampang
Quill City
Citta Mall
Alamanda
Status: Halal
Link(s): Website | Facebook | Instagram
Read more This Restaurant In Cyberjaya Offers Drive-In Dining With Pop-Up Movie Theater
–
We would like to invite you to join our New Private Community Group! Here you are free to ask questions, share your love for food, and explore the Klang Valley community! We will also regularly post about casual promos and latest findings.
Click on the button below and hunt good food with us today!