TL;DR
NEW sweet and spicy Ganjeong Chicken
Available in Marrybrown nationwide
Gangjeong Chicken Combo priced from RM 17.90; Gangjeong Burger Combo priced from RM 15.90
There's A New Sweet and Spicy Ganjeong Chicken From Marrybrown
Hey, foodies! If there's one food trend that most of you can see on social media, it's definitely Korean food! You may have seen it everywhere now, but there just ain't that many Korean foods out there available at your disposal. Well, now this halal local fast-food chain has jumped on the Korean sweet and spicy flavours bandwagon and we're all for it!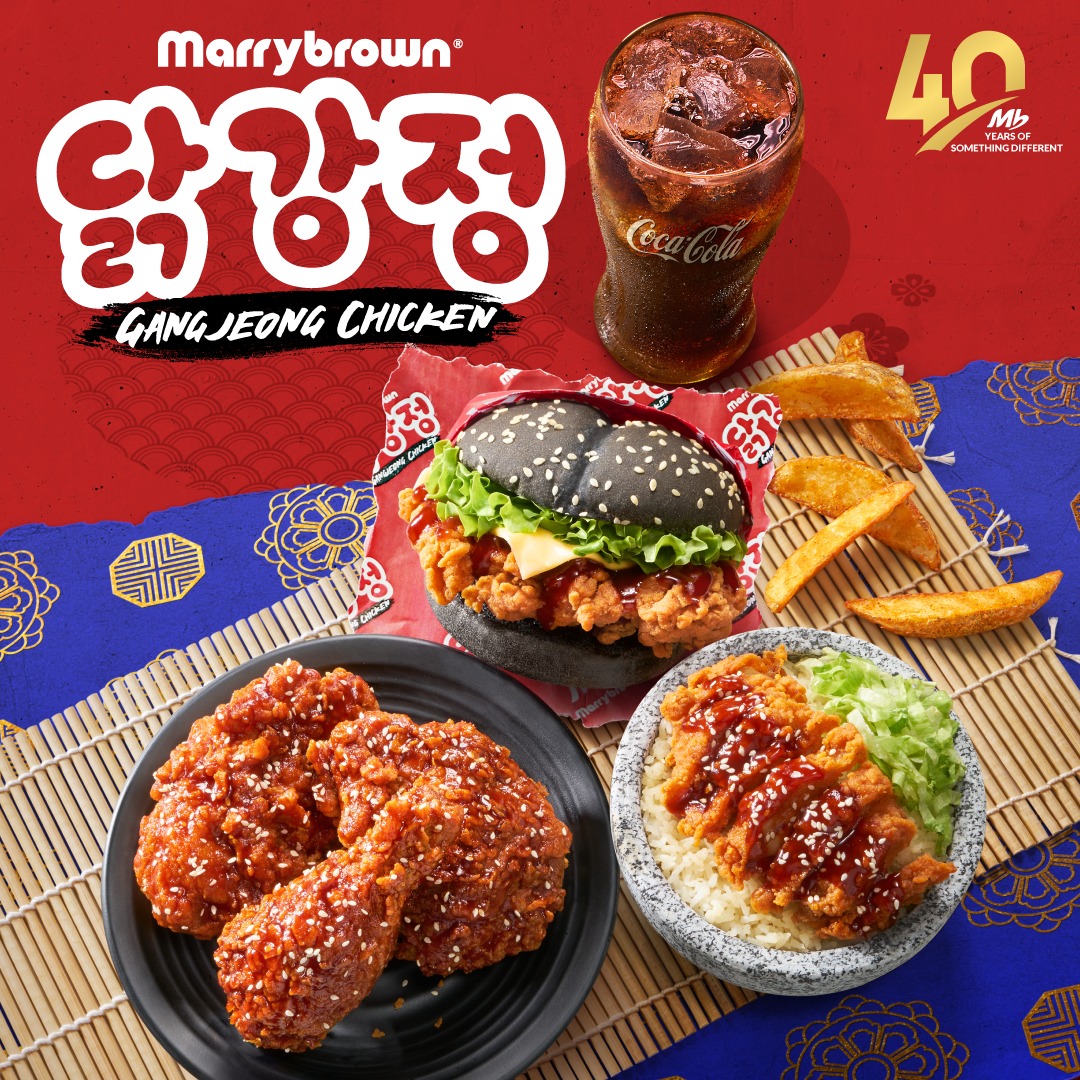 Marrybrown has recently released a brand new Sweet and Spicy Ganjeong Chicken meal in conjunction with the celebration of their 40 years. This year Marrybrown goes the extra mile by bringing Malaysians Around the World to serve nothing but the best of the best delicacies catering to local taste buds.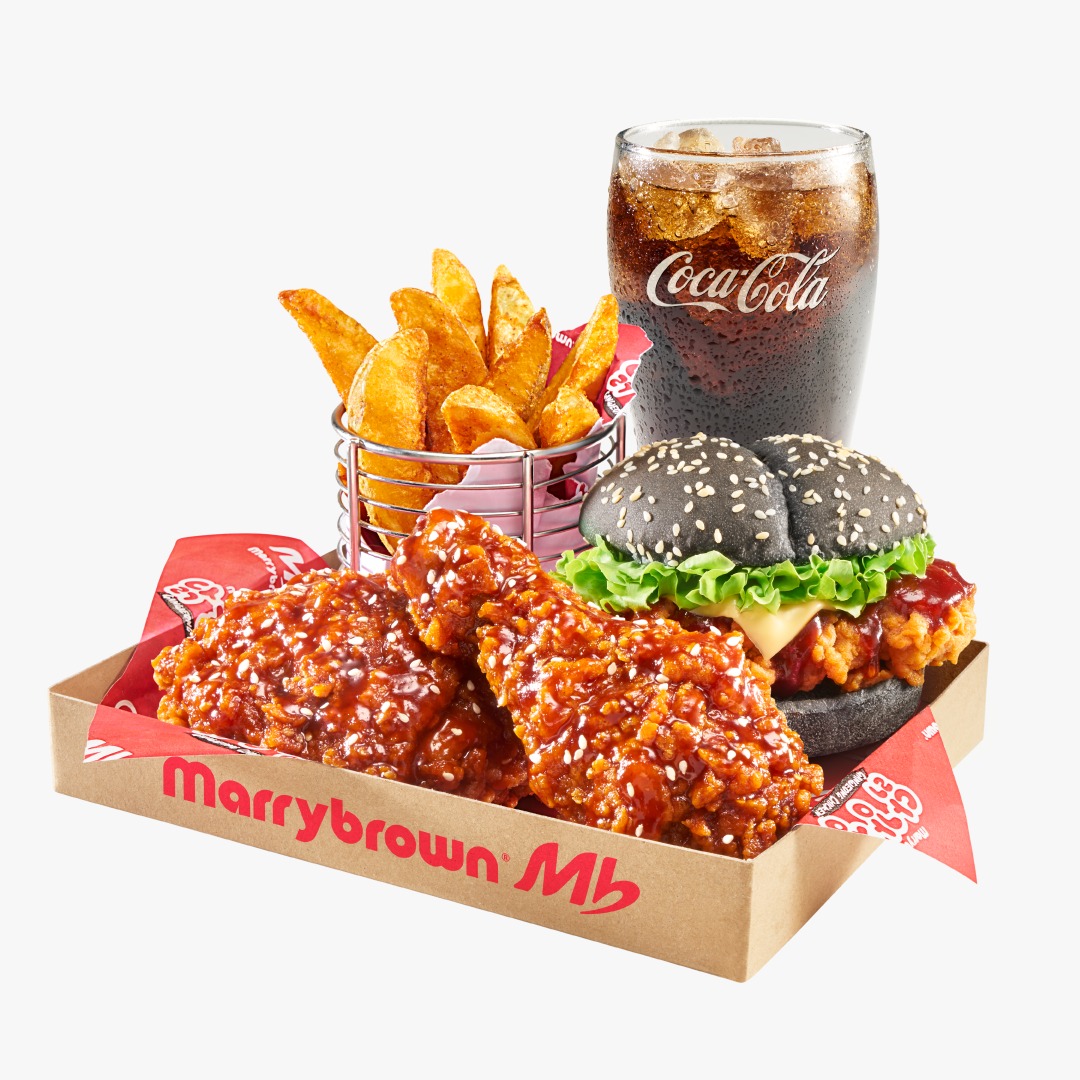 Marrybrown's Korean Gangjeong Chicken is packed with flavours that hit you right at the heart of the tongue. It's not just bits of Ganjeong Chicken peeking through the chicken. But, full-on thick Ganjeong Chicken sauce is drenched on top of its signature fried chicken. The same goes with its chicken burger, Ganjeong Chicken sauce can be seen dripping from the sides of the burger and sandwich between charcoal buns.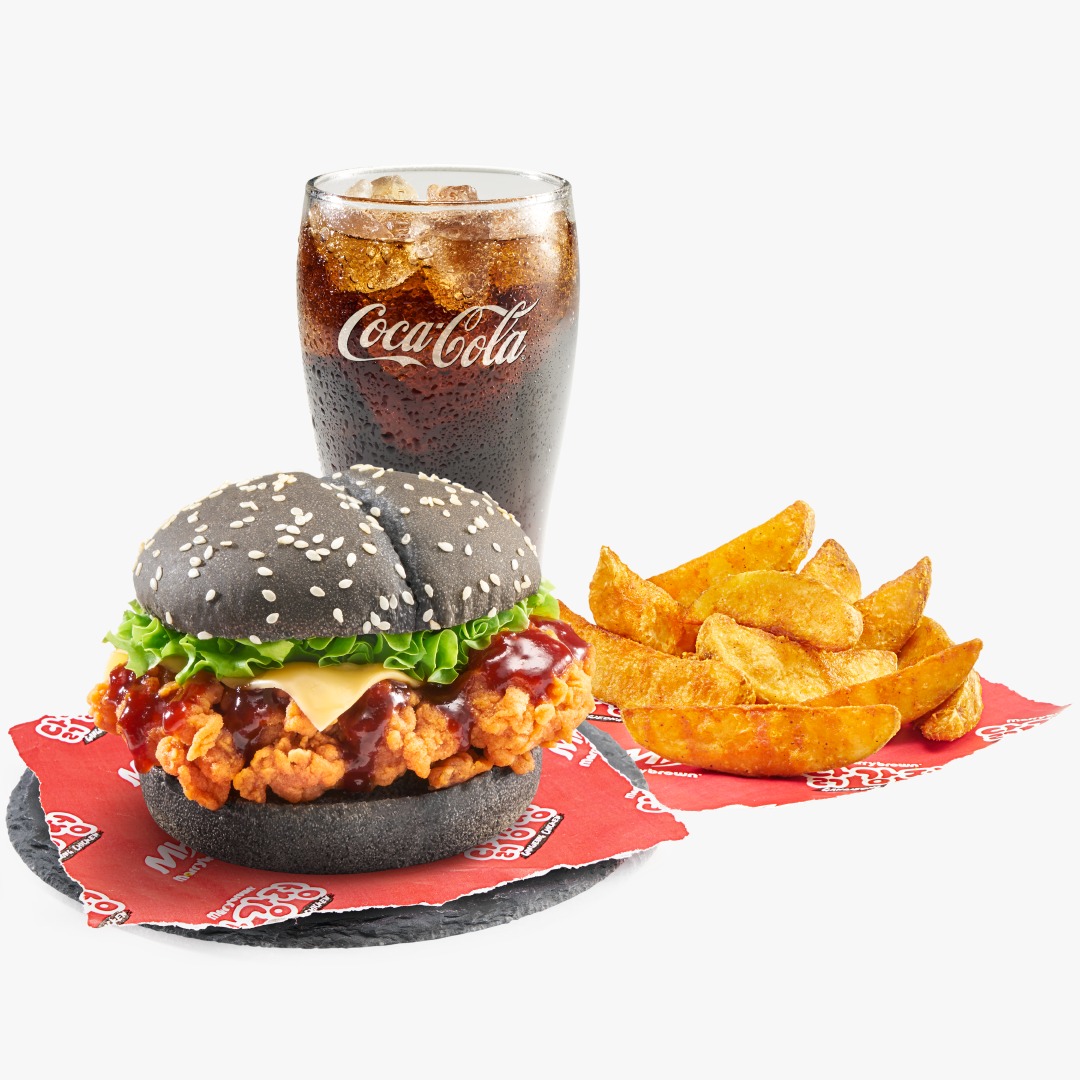 You can choose to have it in either burger, fried chicken or their latest rice bowl packed with steamed rice and a generous serving of chicken cutlets. The Gangjeong Burger Combo, which comes with crispy potato wedges and a drink, starts from RM15.90; while the Gangjeong Chicken combo with the same sides starts from RM17.90. Also, their rice bowl with the side of drink starts from RM 11.90!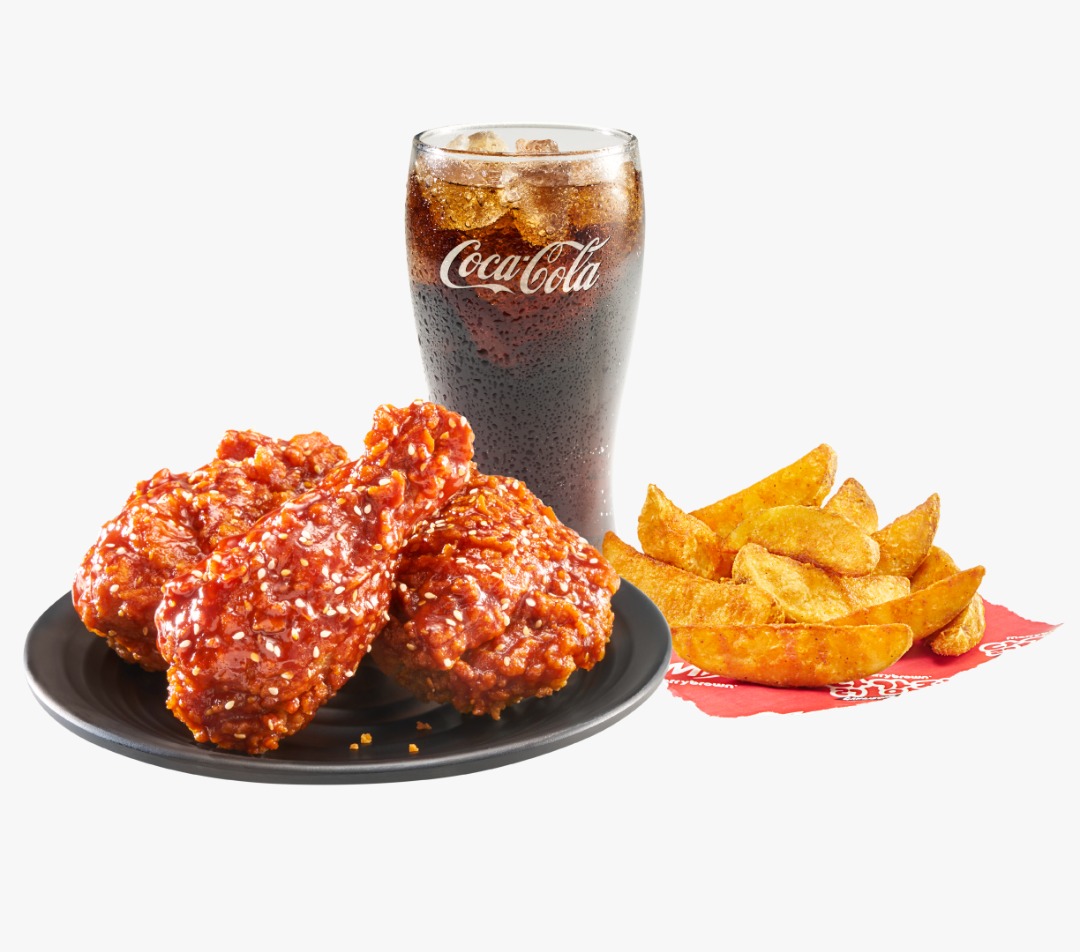 For those who want the option to indulge in both Gangjeong Chicken and Gangjeong Burger with their family and friends (or even for themselves), Gangjeong Box is the way to go as it included both the Gangjeong Burger and two pieces of Gangjeong Chicken, which also comes with a cup of Coca-Cola and Potato Wedges, priced from RM 25.80.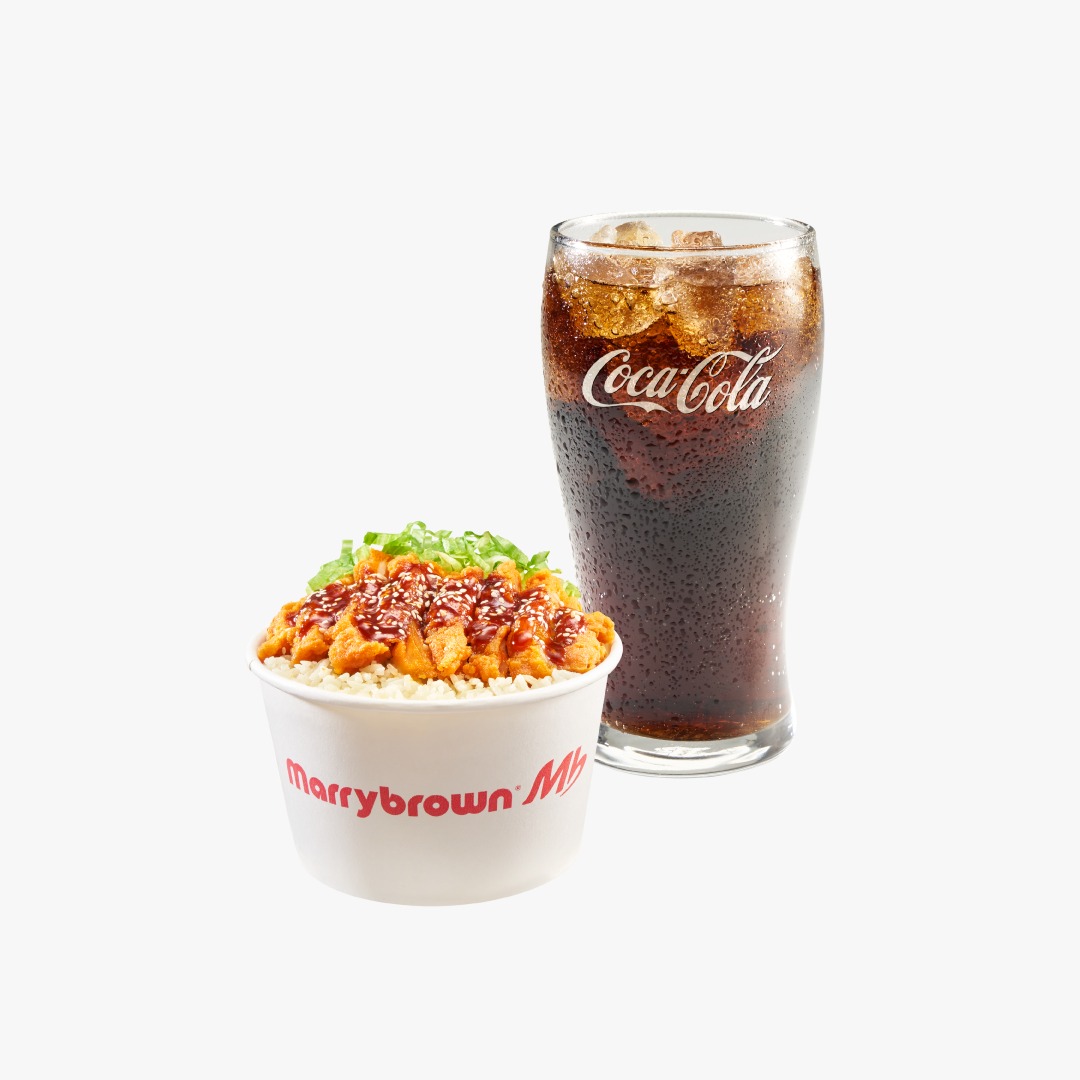 Awesome New Sweet and Spicy Ganjeong Chicken From Marrybrown
If you didn't already know, Marrybrown is well-known for its fried chicken and burgers. Of course, there are the more popular fast-food options out there that most of you may opt for. But now that Marrybrown has introduced this whole new menu with Sweet and Spicy Ganjeong sauce in the mix, you might want to reconsider your preference. Let us know in the comments if you're going to try it or have tried it. See you in next post!
Read more: Asiari @ IOI City Mall Is Where You Go To Enjoy Muslim-Friendly Dim Sum & More Chinese-Muslim Delicacies
–
We would like to invite you to join our New Private Community Group! Here you are free to ask questions, share your love for food, and explore the Klang Valley community! We will also regularly post about casual promos and latest findings.
Click on the button below and hunt good food with us today!