Hello Foodies, good deals for you! Mc Donald Malaysia has just launched some new promo set meals for the month of June. There are 8 different value sets, and each one of them only priced at RM9.99! It's time to get some snacks!
McDonald's RM9.99 July Promo Sets
After the great deals from June's Riuh Rio promo, this month McDonald's continues to bring you some exciting deals with prices as low as RM9.99. If you crave some mid-day snacks like ice cream with nuggets or simply want to indulge in a good Big Mac with fries they have got you covered. Keep scrolling to find out more!
1) The Crispy Hit: 1x 2pcs Ayam Goreng McD (Spicy/Regular) +  1x Sundae Cone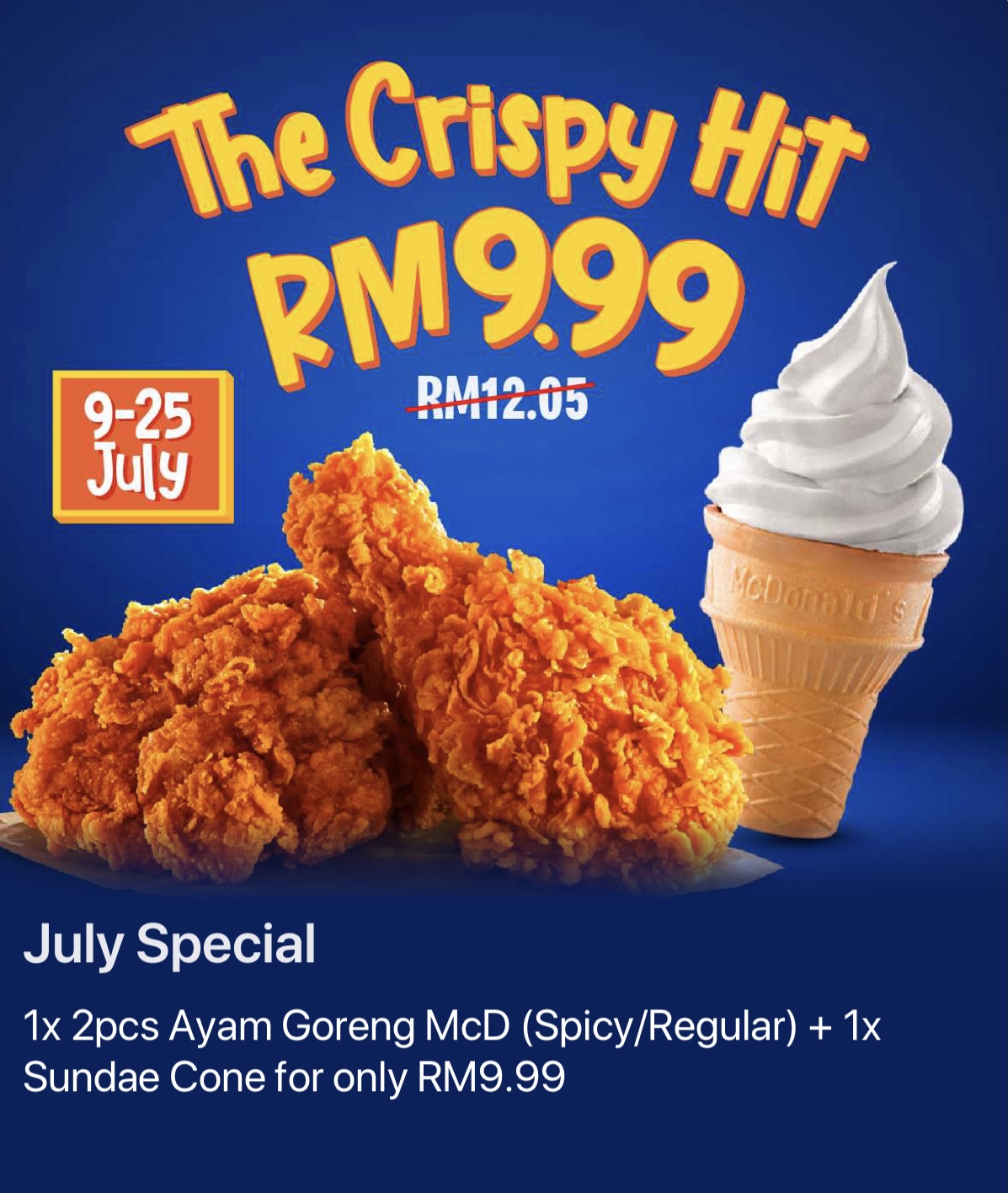 2) Chicken Sensation: 1x Spicy Chicken McDeluxe + 1x French Fries (S)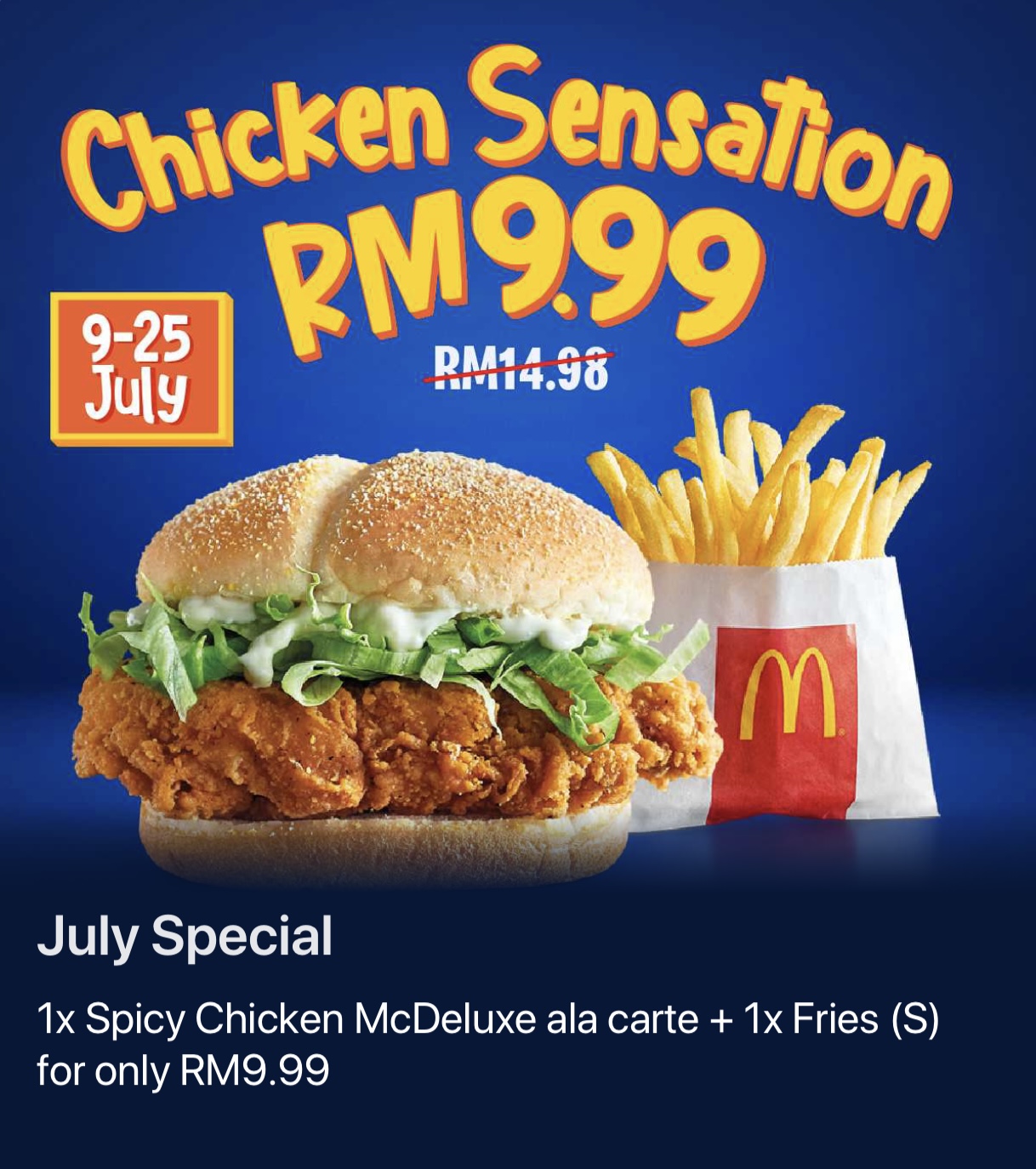 3) Spicy Thrill: 1x Spicy Chicken McDeluxe + 1x Sundae Cone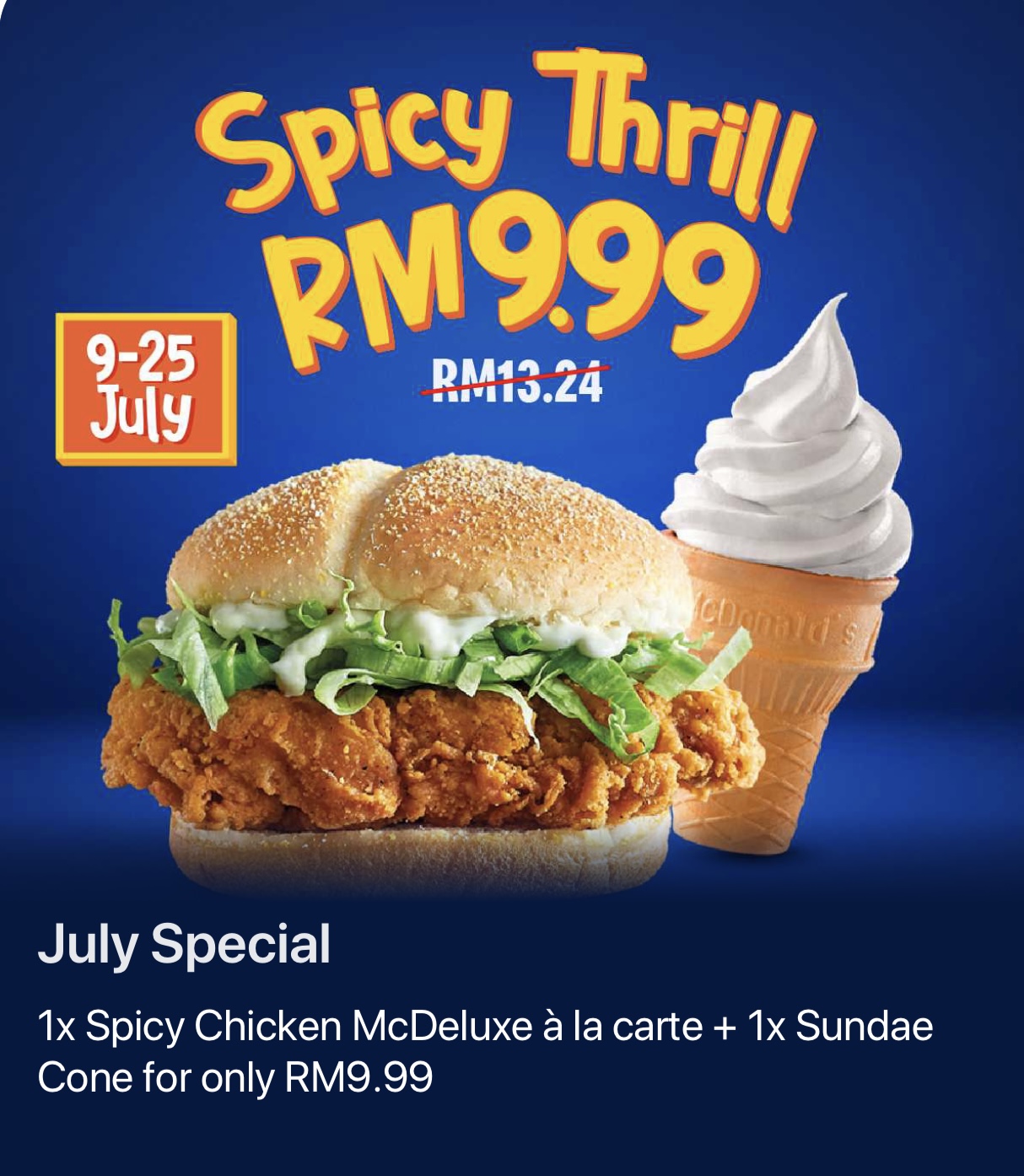 4) Everyone's Favourite: 1x McChicken + 1x Ayam Goreng McD (Spicy/Regular)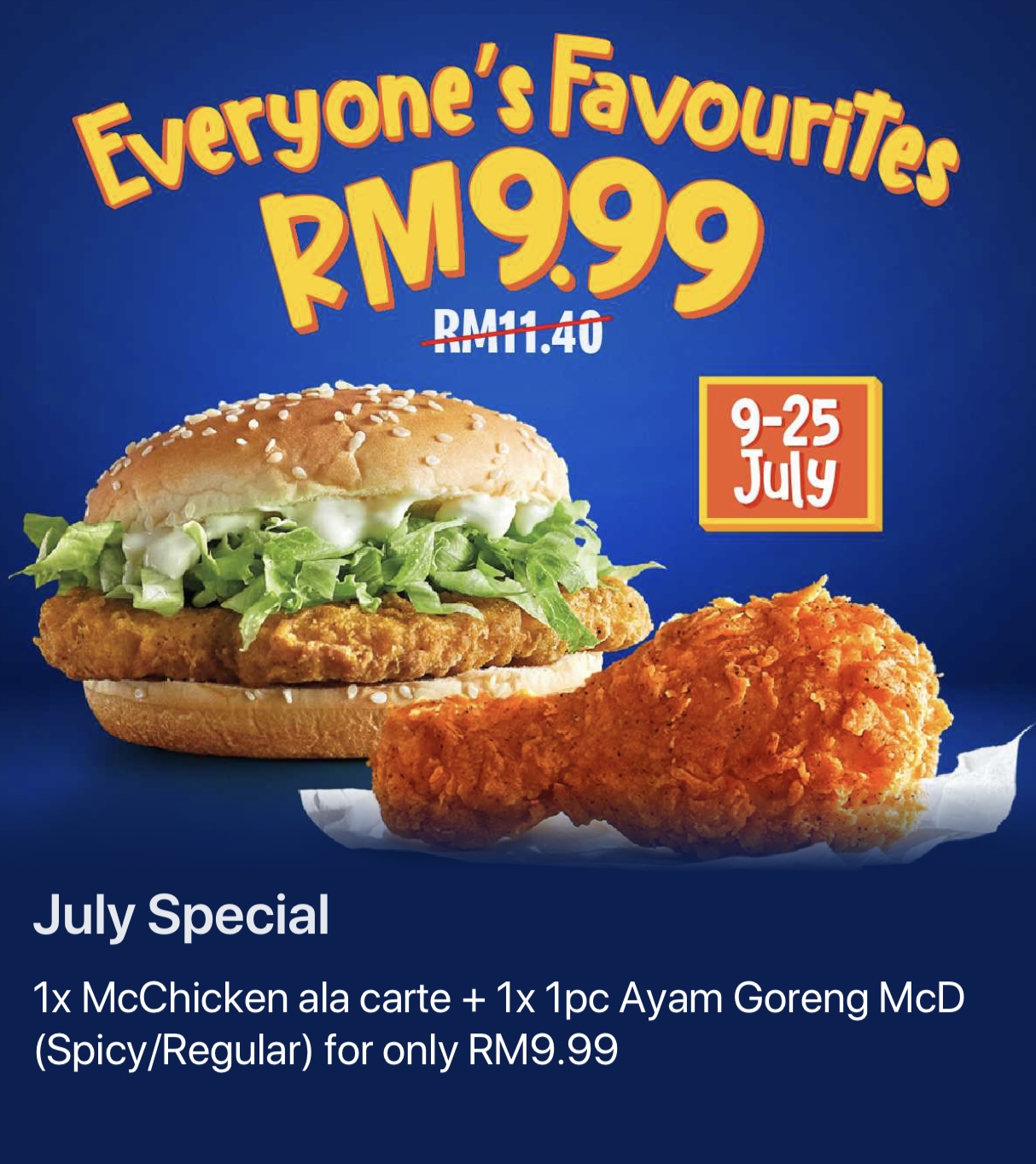 5) A Refreshing Catch: 1x Fillet-O-Fish = 1x Ice Blende Mango Peach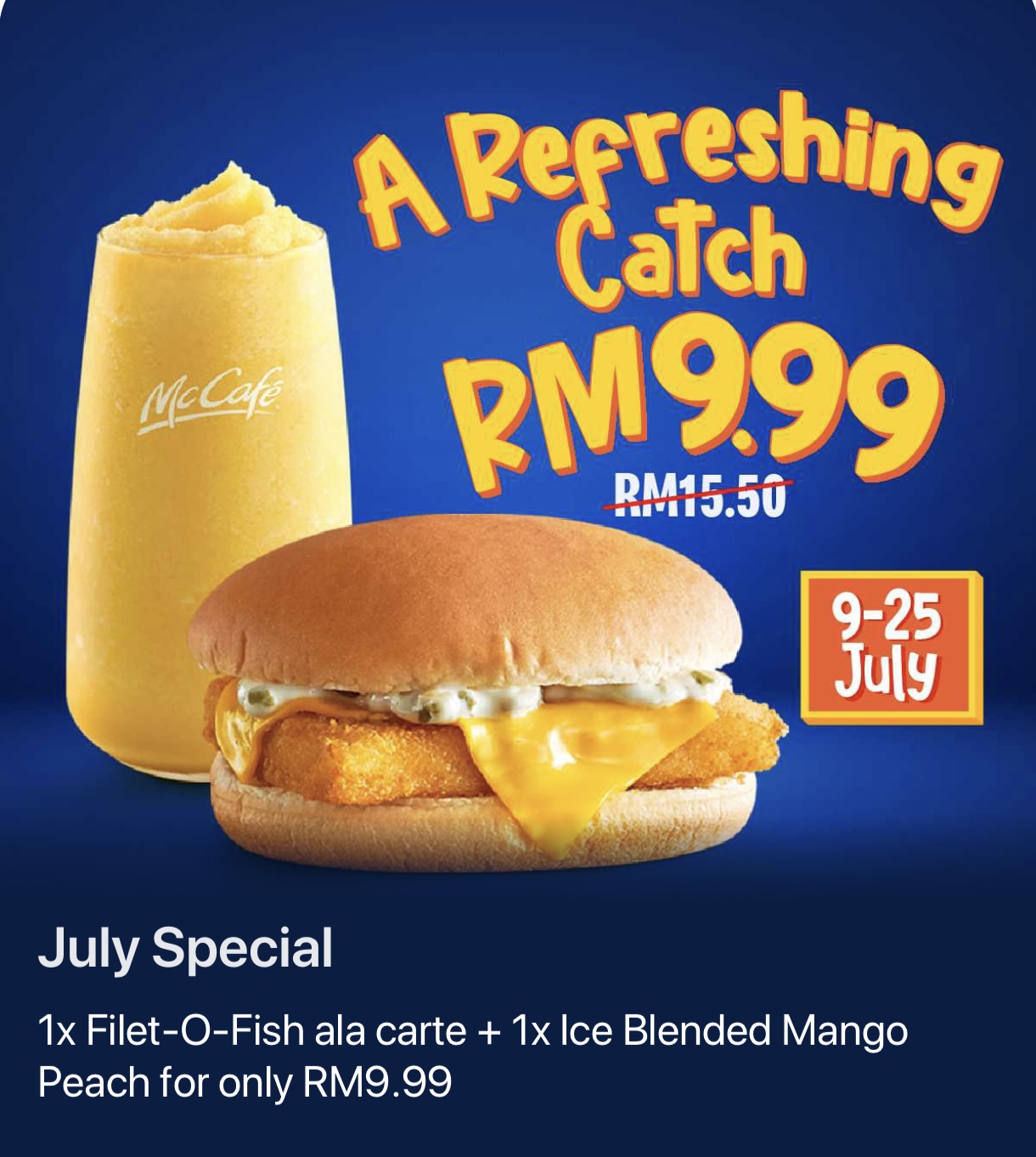 6) Snack Satisfaction: 1x Iced Chocolate (M) + 1x French Fries (M)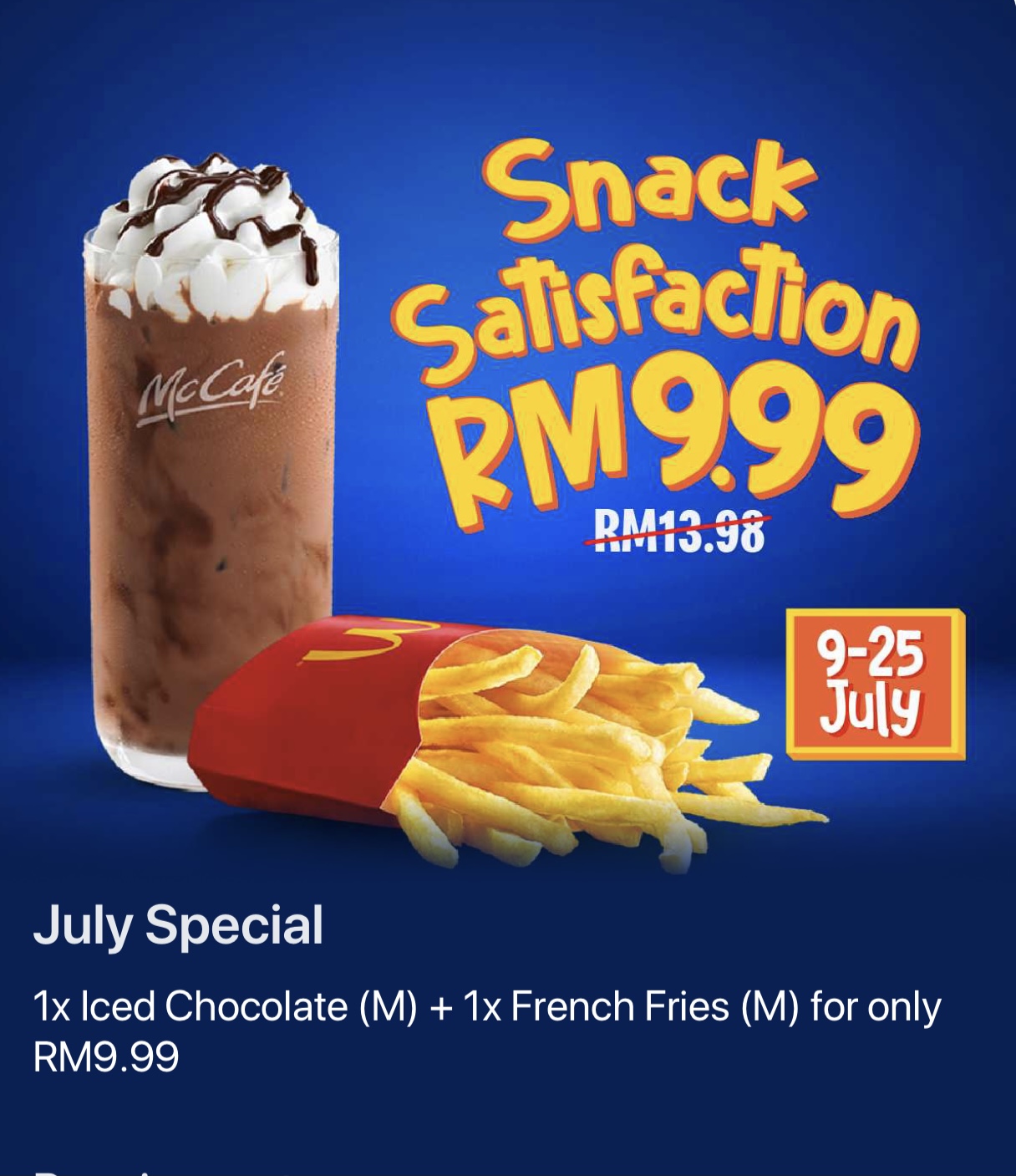 7) Bites Of Joy: 1x 6pcs Chicken McNuggets + 1pc Ayam Goreng McD (Spicy/Regular)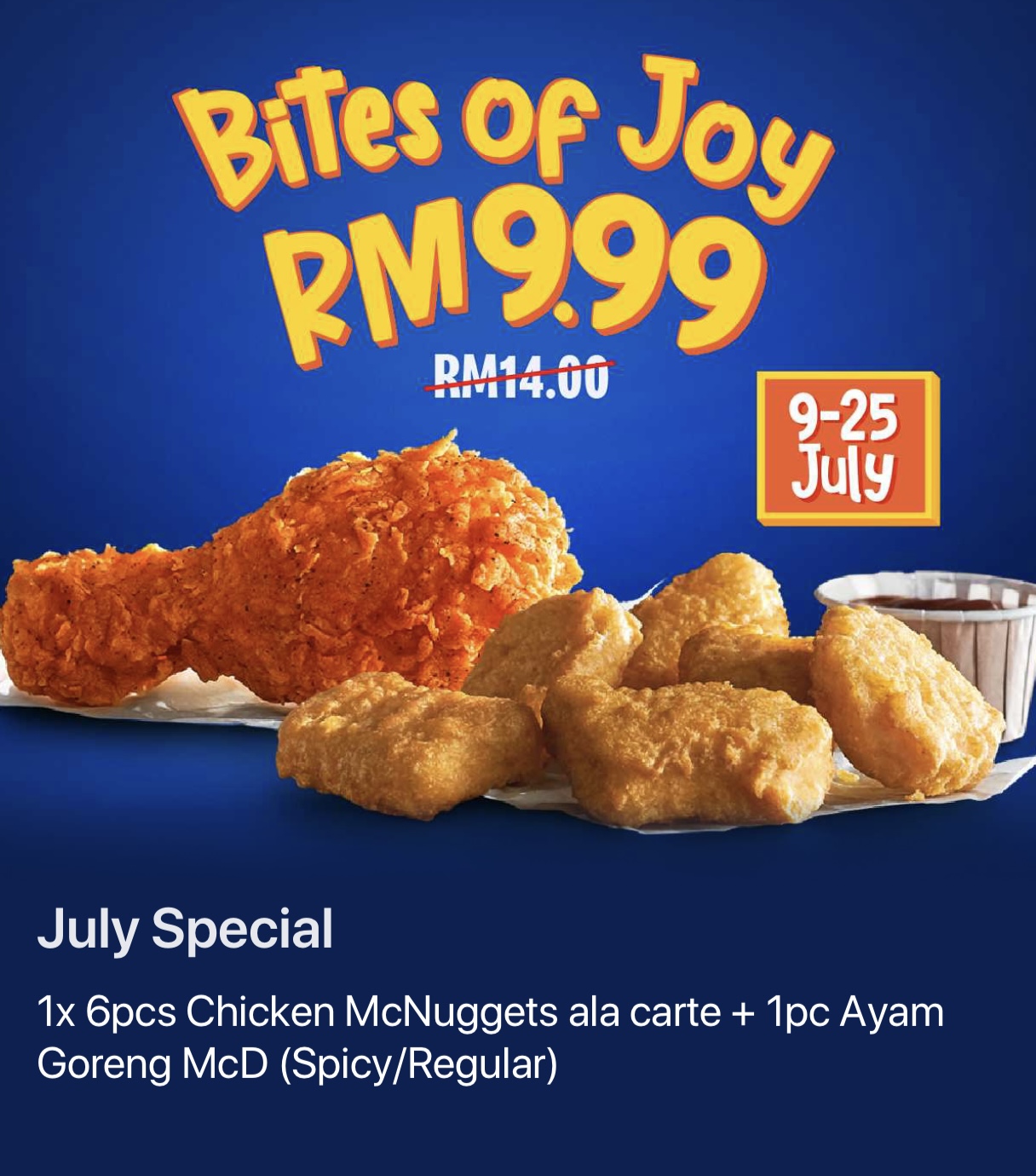 8) Beefy Bites: 1x Big Mac + 1x French Fries (S)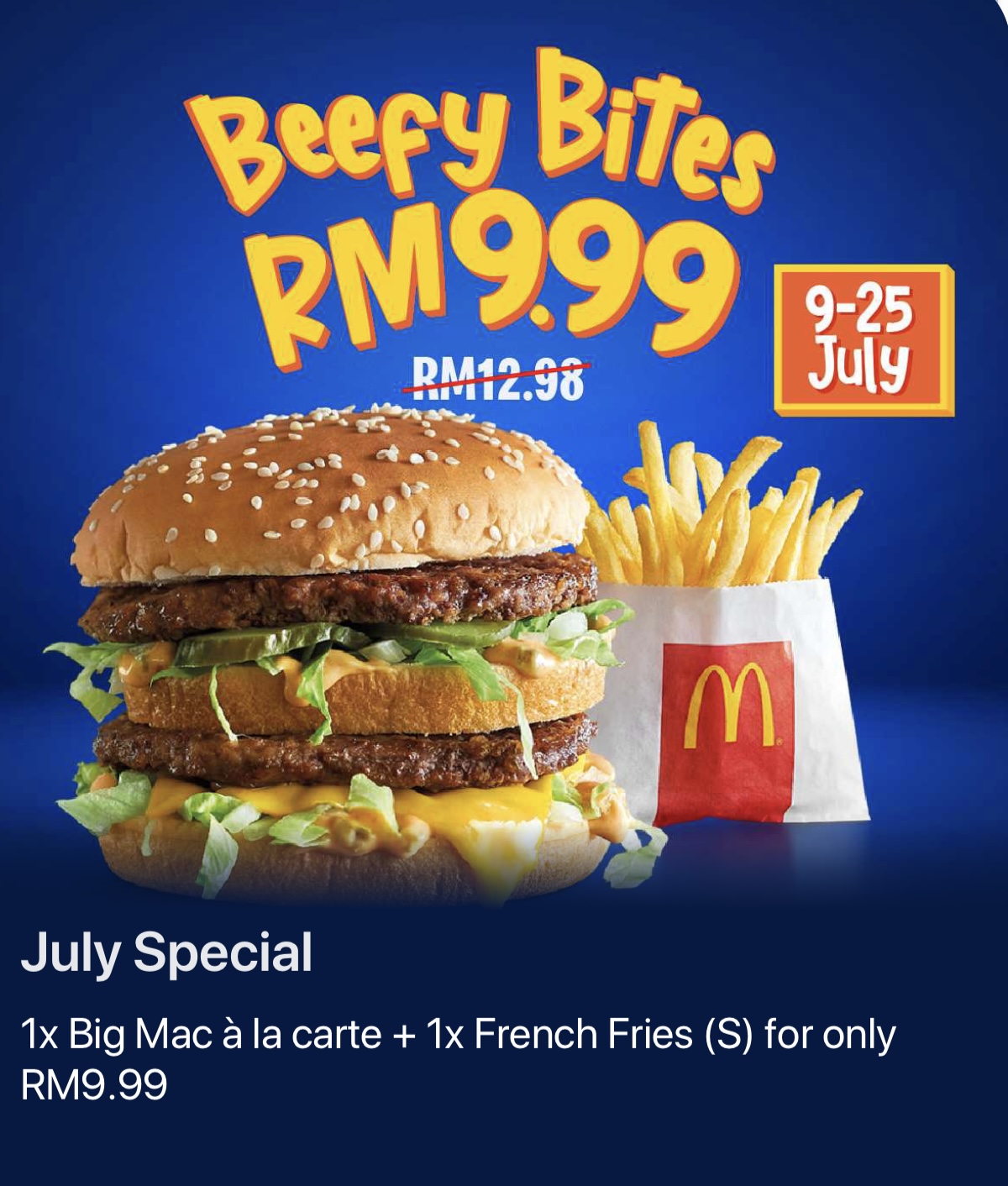 I'm Lovin It
No matter what time of the day, McDonald's will always seems to have something for our greedy little stomachs. So wait no more and enjoy these deals with your buddies from 9th to 25th July! Only valid for over-the-counter, digital order kiosk, and drive-thru!
Check Out: Kita Jaga Malaysia Website Allows You To Signal a White Flag & Search For Food Banks Near You
New Shopee Deals: https://shp.ee/mwksseq 
Lazada Everyday Low Price: https://c.lazada.com.my/t/c.Y5ZB6V 
—
We would like to invite you to join our New Private Community Group! Here you are free to ask questions, share your love for food, and explore the Klang Valley community! We will also regularly post about casual promos and the latest findings.
Click on the button below and hunt good food with us today!