Since it first opened its door in Malaysia on the 29th May 1982 at Jalan Bukit Bintang (Kuala Lumpur), McDonald's had captured the Malaysians' hearts with just the first bite of Big Mac. When McDonald's is always in our options on the question of 'where to eat?", it has also become a tradition to have a birthday party at least once at McDonald's. Speaking of that, did you know McDonald's is offering McDonald's Parties@Home Packages from RM100 only? Now, you can have parties with your loved ones in the comfort of your home!
Have The Ultimate Fun With McDonald's Parties@Home!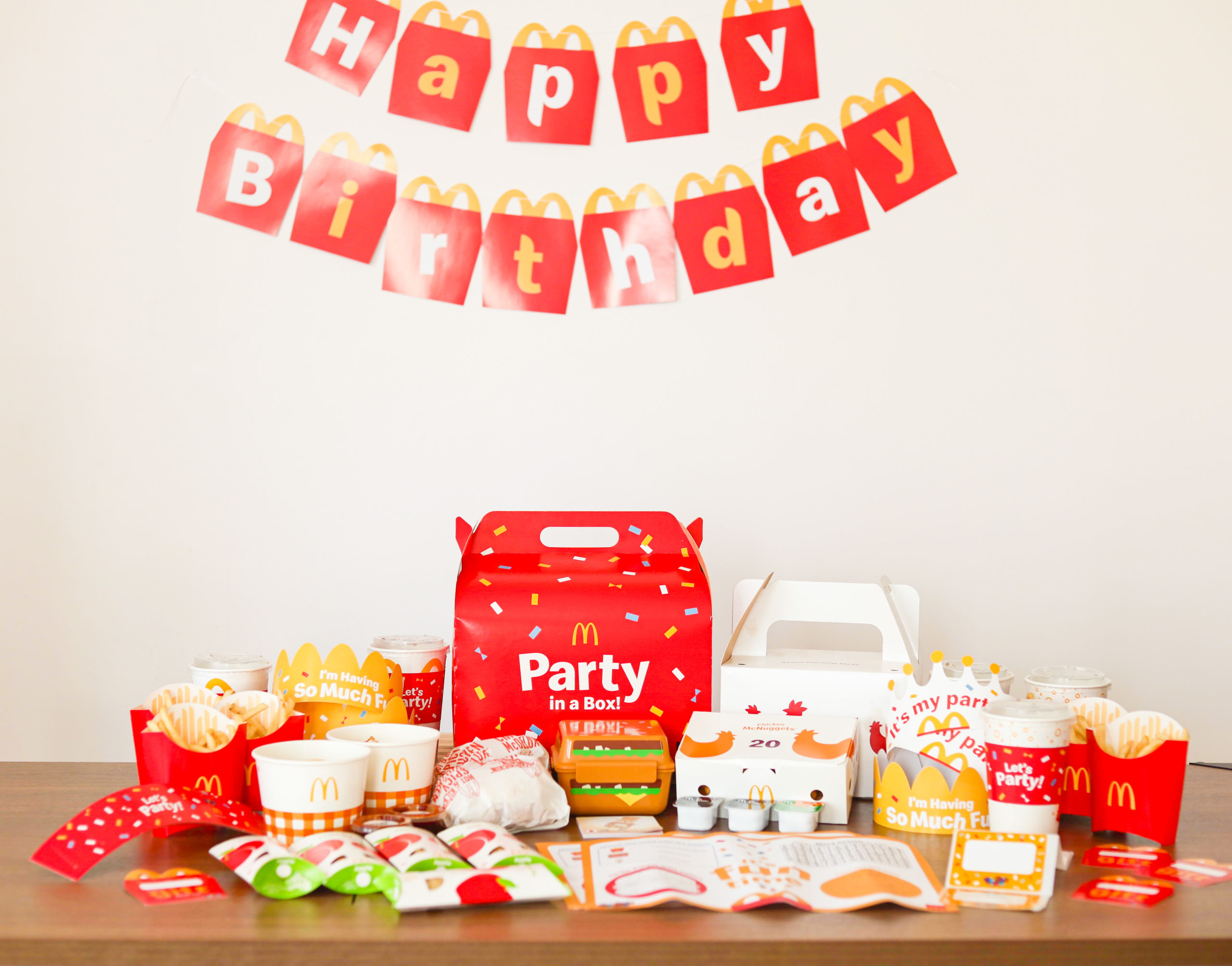 Surely there's something to celebrate for your kids – be it birthdays, acing their exams or simply throwing a party, life is worth celebrating. When commemorating, food and drinks are a must! And, deciding on something that everyone can enjoy is not very easy, right? Plus with all the organizing plans and decorating items you need to get at the nearest shop.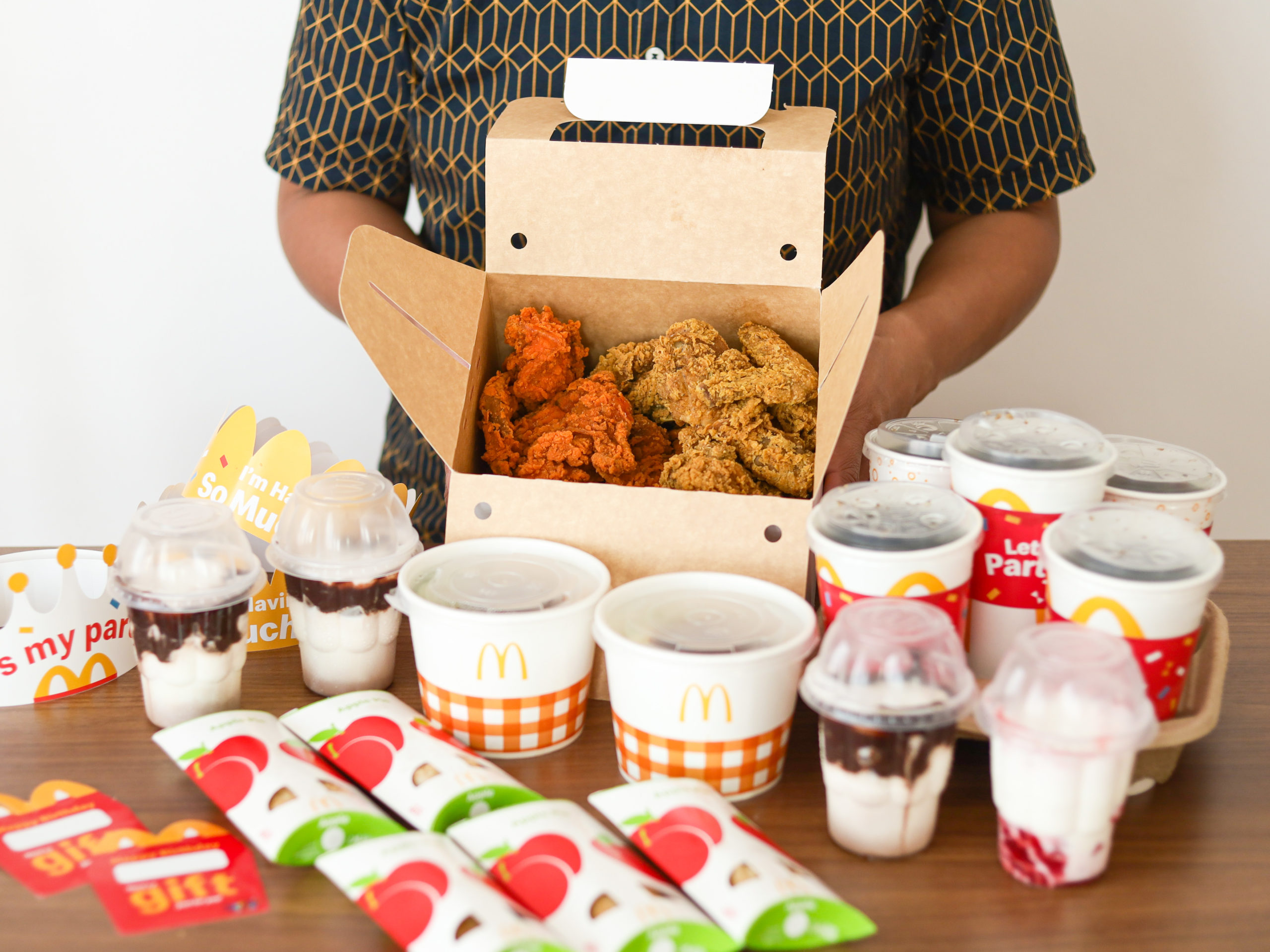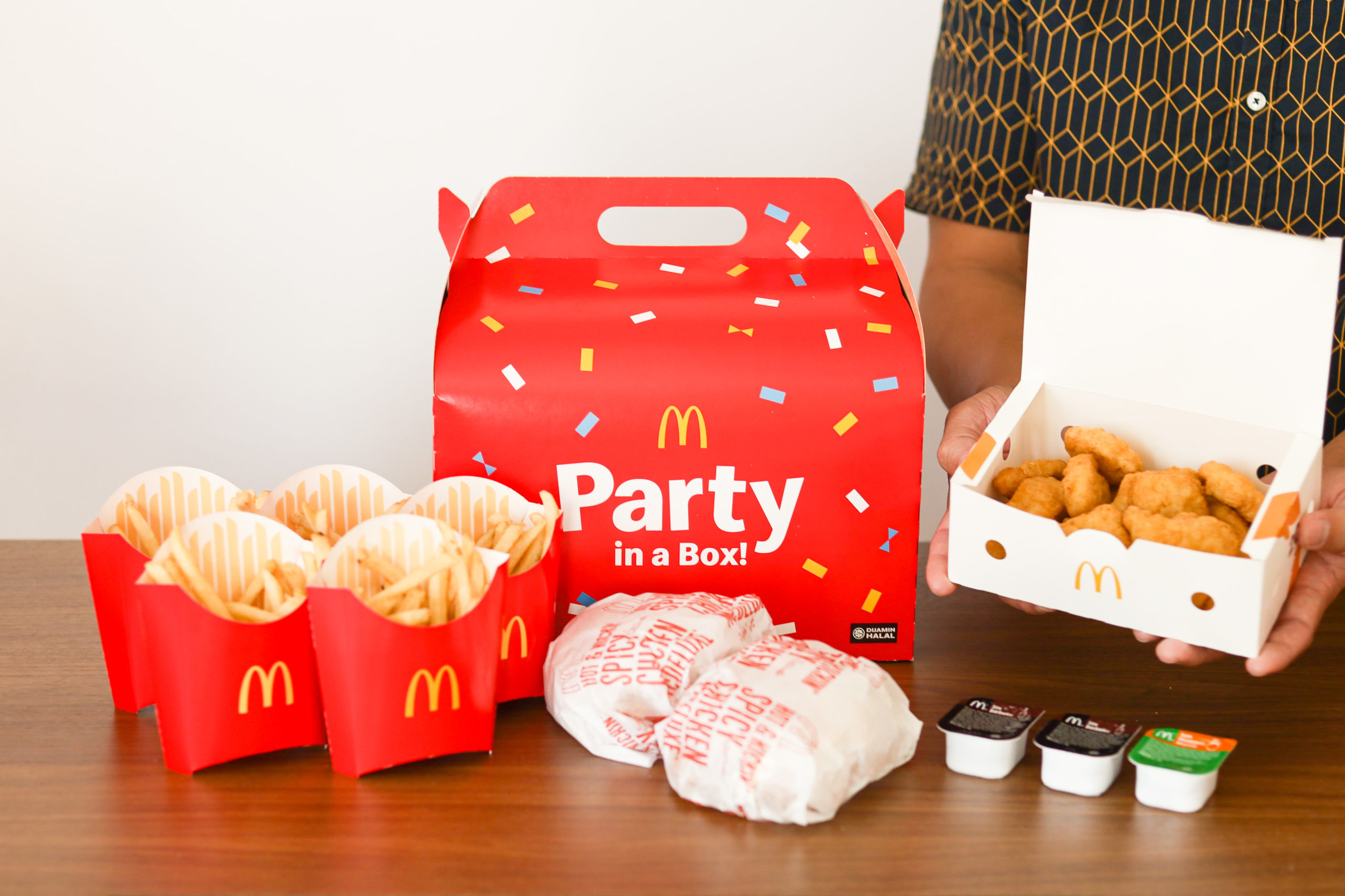 Hey-hey, don't need to overthink! With McDonald's Parties@Home Packages, everyone gets to taste a little bit of everyone's favourite McDonald's menu like Spicy Chicken McDeluxe, Ayam Goreng McD and more! Besides the drool-worthy food, each package comes with a list of free party accessories such as party hats, activity sheets and a FREE limited-edition Big Mac Lunch Box! And all that you can get from RM100 only! Totally a catch!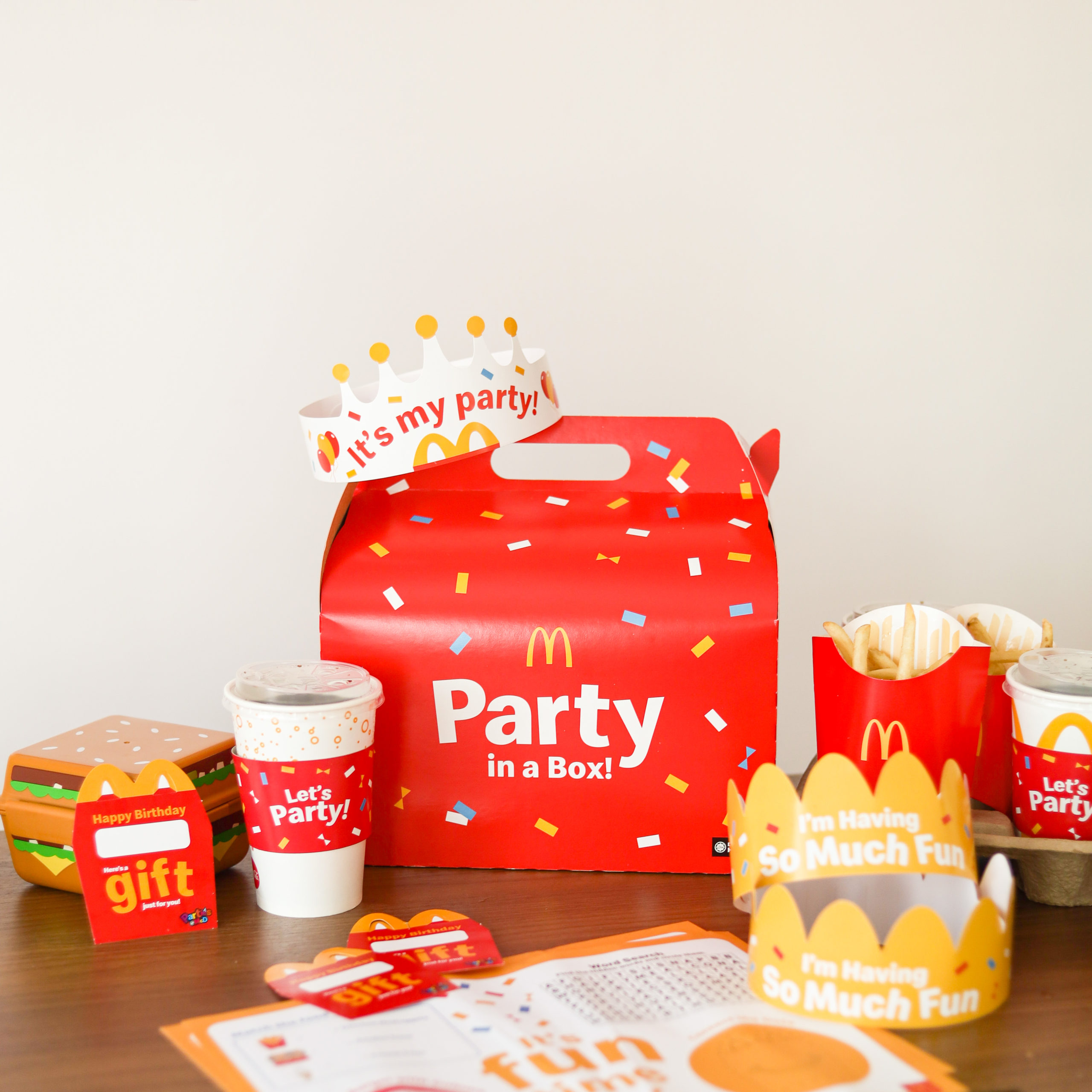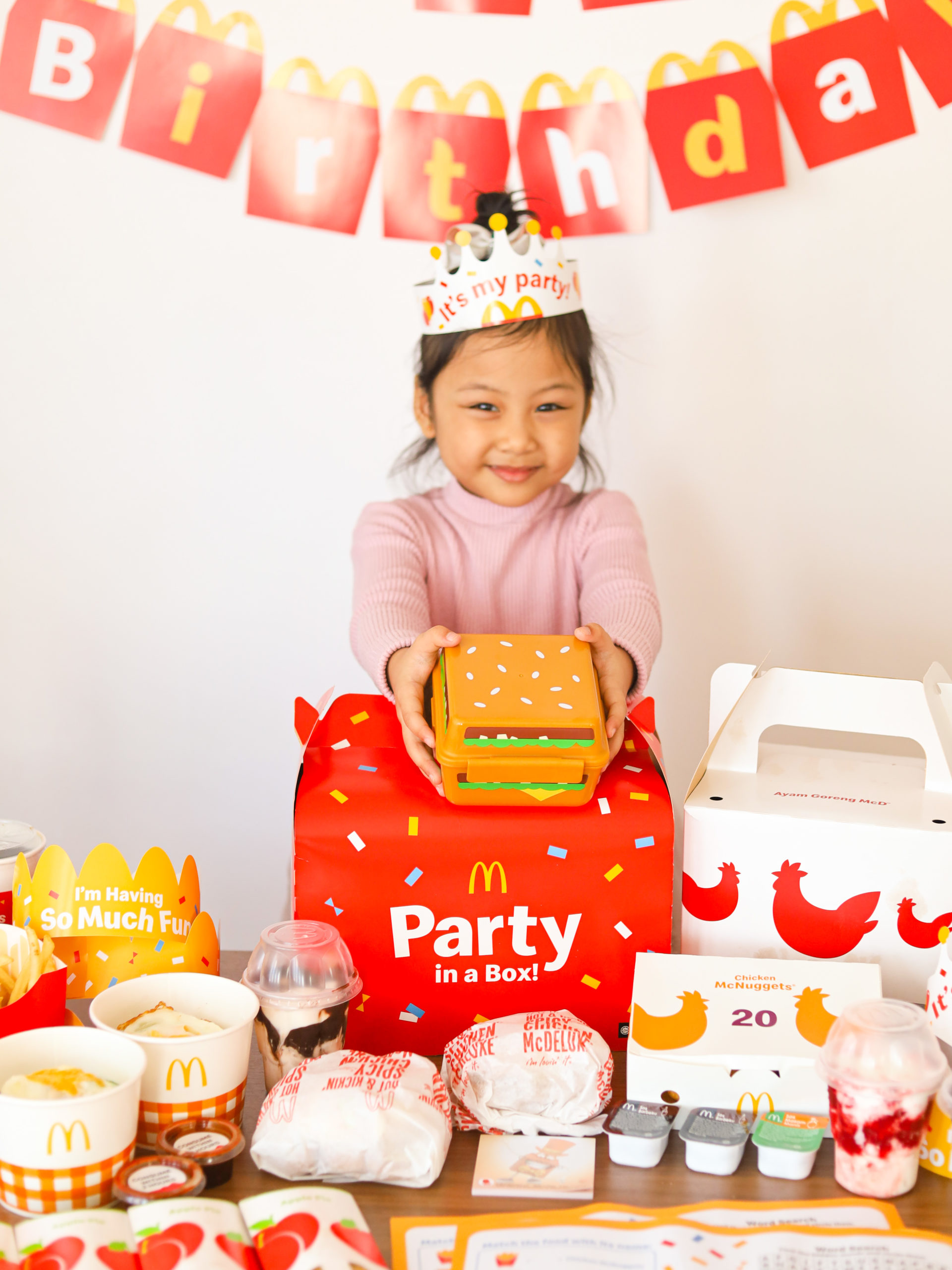 Nothing beats the bright smiles formed on your little one's face. We know you can have parties without reason but obviously, it'll be more fun with a theme, yes? Besides, kids love when there's something to celebrate so here are some celebration ideas so your kids can enjoy McDonald's to their heart's content!
1. Birthday Parties!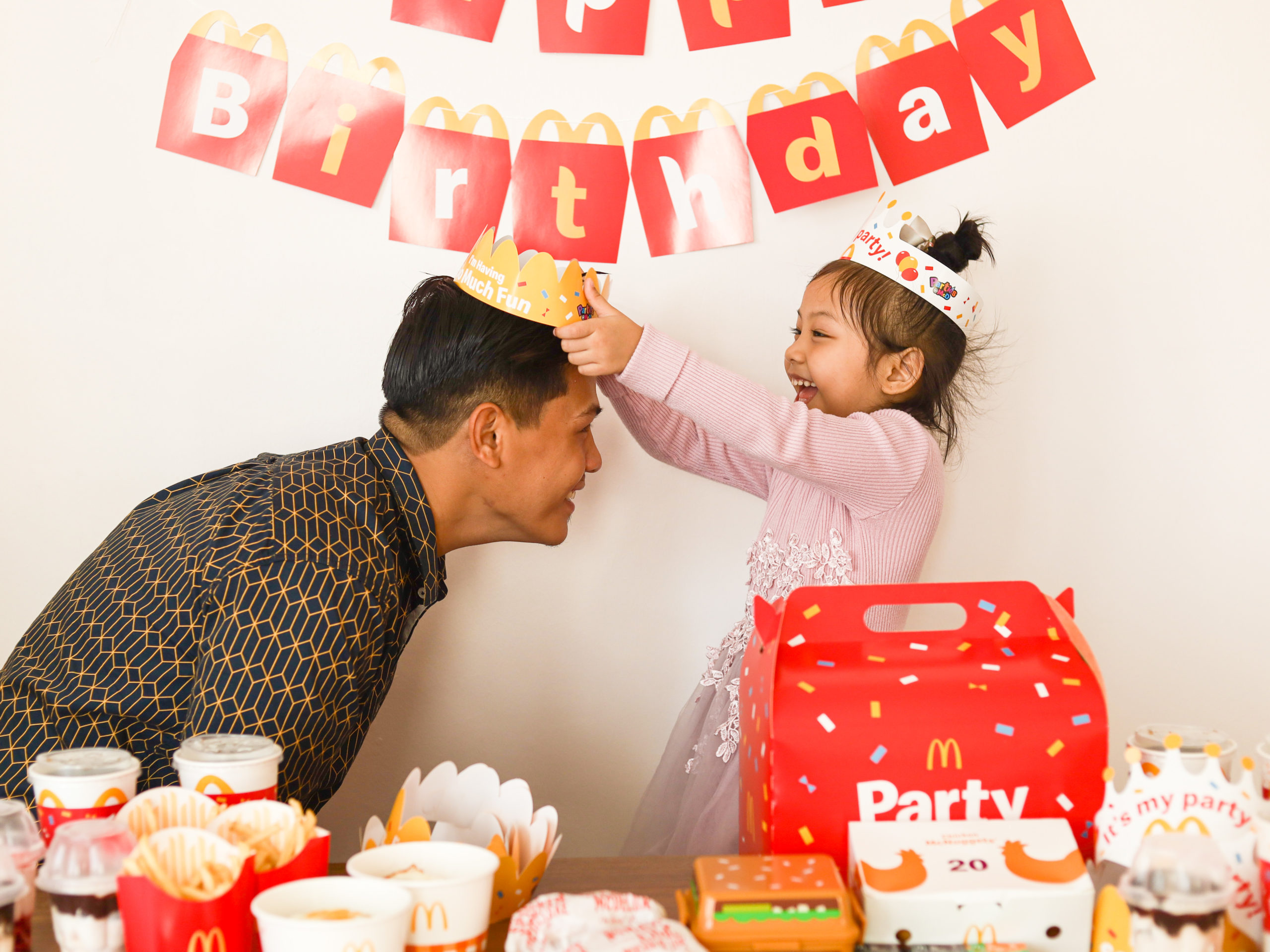 Everyone should have their born day celebrated! Not only it's fun but it is a form of appreciating their existence in our lives. Besides, as a parent who had your birthdays celebrated with McDonald's, you would want your children to share the same joyful moments with you, right?
2. Bored At Home?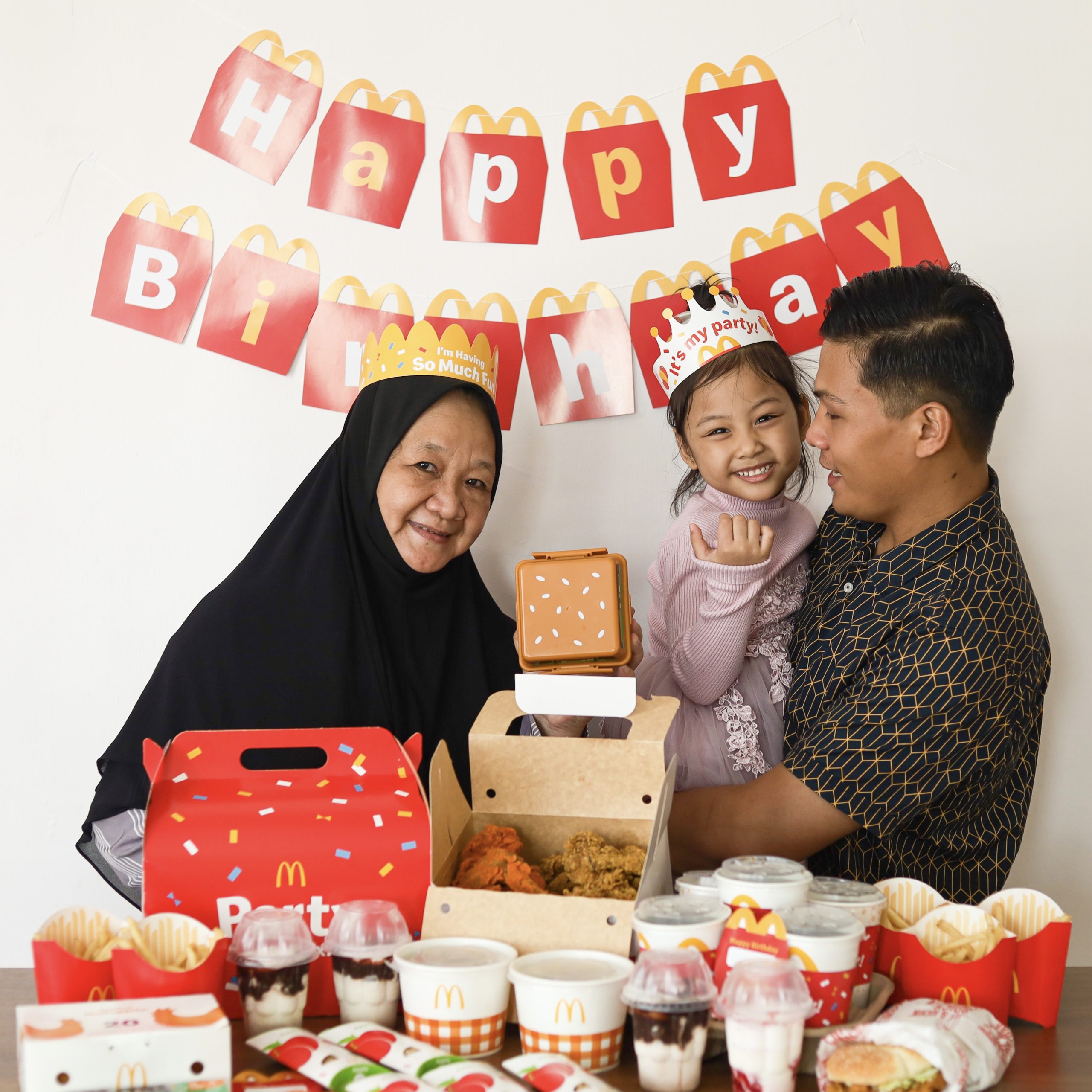 Honestly, you don't need a reason to have a party. If you're bored at home, plan a party. Have a full-fledged where your children can enjoy and have a fun time decorating the house with McD party accessories and doodling the activity sheets. These small happy moments will last a lifetime for everyone.
3. Celebrate Report Cards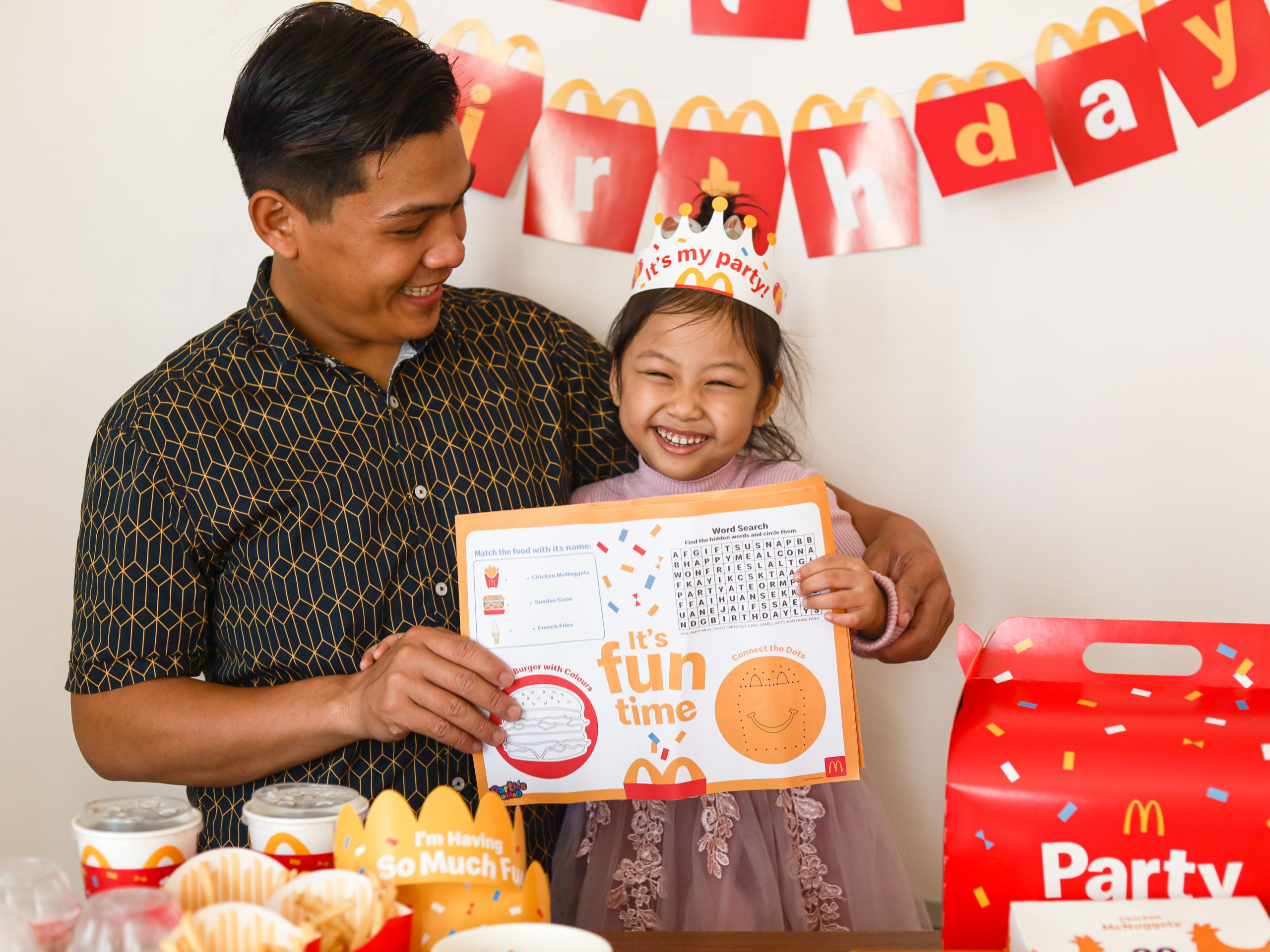 Regardless of what grades, celebrate a report card! Besides this being a great way to ensure they maintain a good attitude to learning, you'll also get to show them that they are doing a great job and you appreciate all the efforts they had put in. Also, giving them a reason to have a party.
Happy Celebration!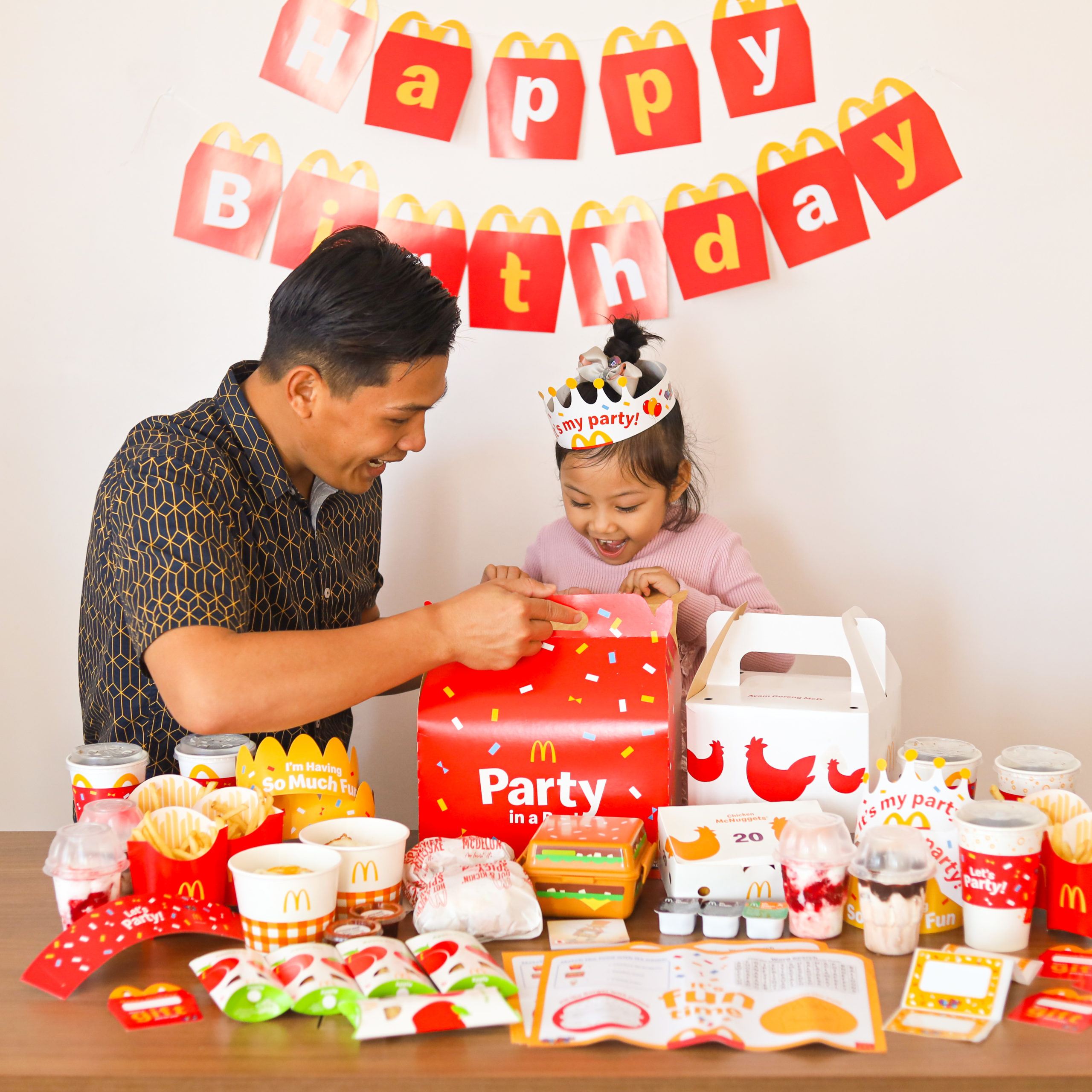 Just from RM100 and you'll get all the things above plus, a Happy Meal! Surely, that will excite your little ones. So tap on McDelivery and order a Parties@Home Package now! Always remember that whatever celebration you have in mind, McDonald's has got your back. Pa-ra-pa-pa-pa~ we are definitely lovin' it! 
Link(s): Website | Facebook | Instagram
–
Also Read: 5 Tips To Get You Ready And Safe For Your Next Food Adventure
Now Playing, Catch New Episodes Every Friday At 7PM
New Shopee Deals: https://shp.ee/mwksseq
Lazada Everyday Low Price https://lzd.la/page
–
We would like to invite you to join our New Telegram Group! We will regularly post about good food, casual promos, giveaways, and interesting findings in Malaysia.