Is it just us or the world is getting crazier? Jokes aside, we sure have seen quite a number of out-of-the-box creations this year. For example, in the past few weeks, we've covered an imported French wine that has zero alcohol. This time around, we have wine that's in the colour of purple, yes you heard that right, purple! Let's give a round of applause for Purple Reign, the world's first purple wine created in the land of kangaroo, Australia!
Take A Look At The World's First Purple Wine, Purple Reign From Western Australia: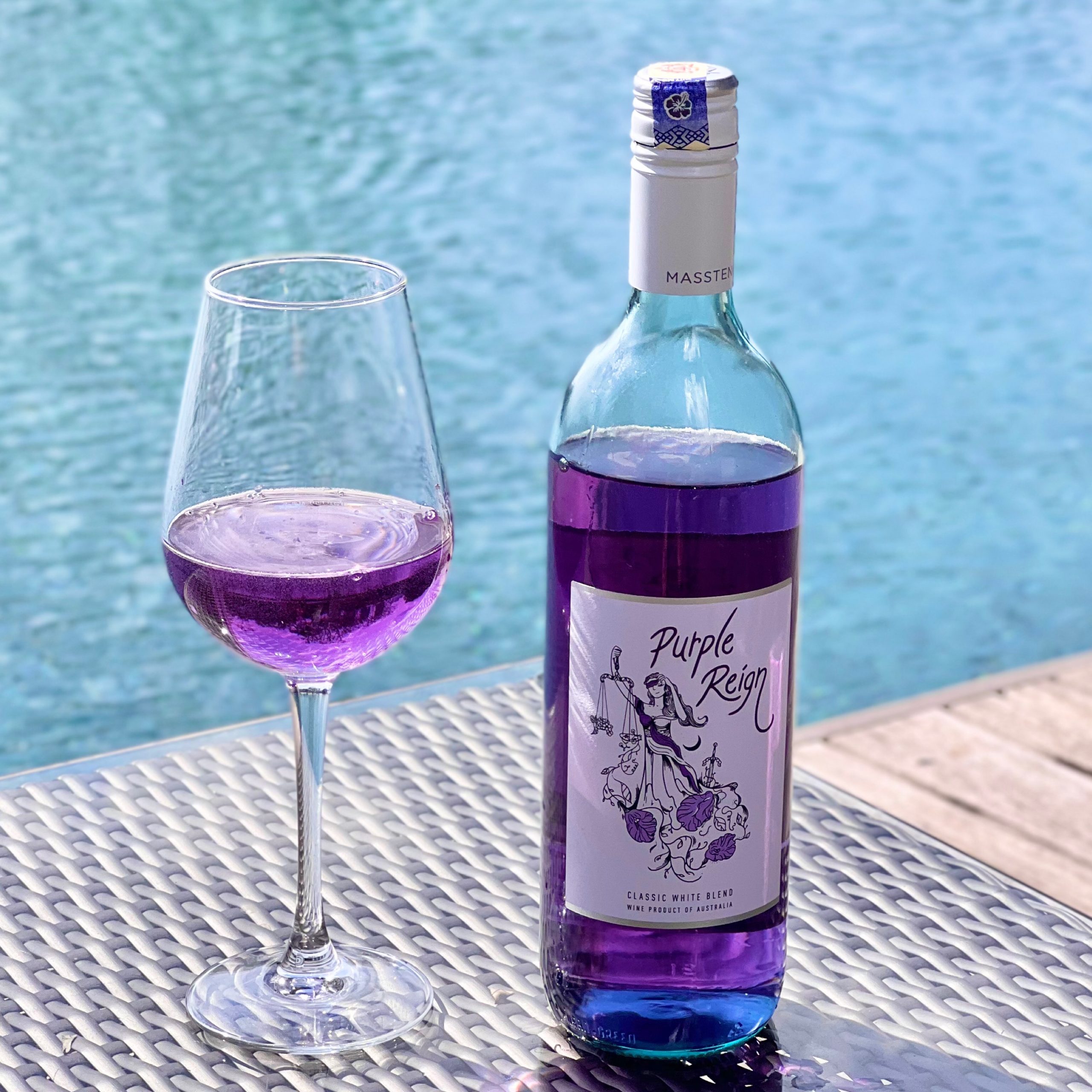 We've seen wines typically in red or white, but purple? That's a first! When Purple Reign Classic White Blend was first introduced in 2019, it took over the market by storm. It even created hype in Asia, spreading across countries like Japan, Taiwan and Hong Kong. That's not all, we heard they managed to sell 5000 bottles within an hour in Japan last year! You know there's some magic behind this product. The good news is, they're now available in Malaysia!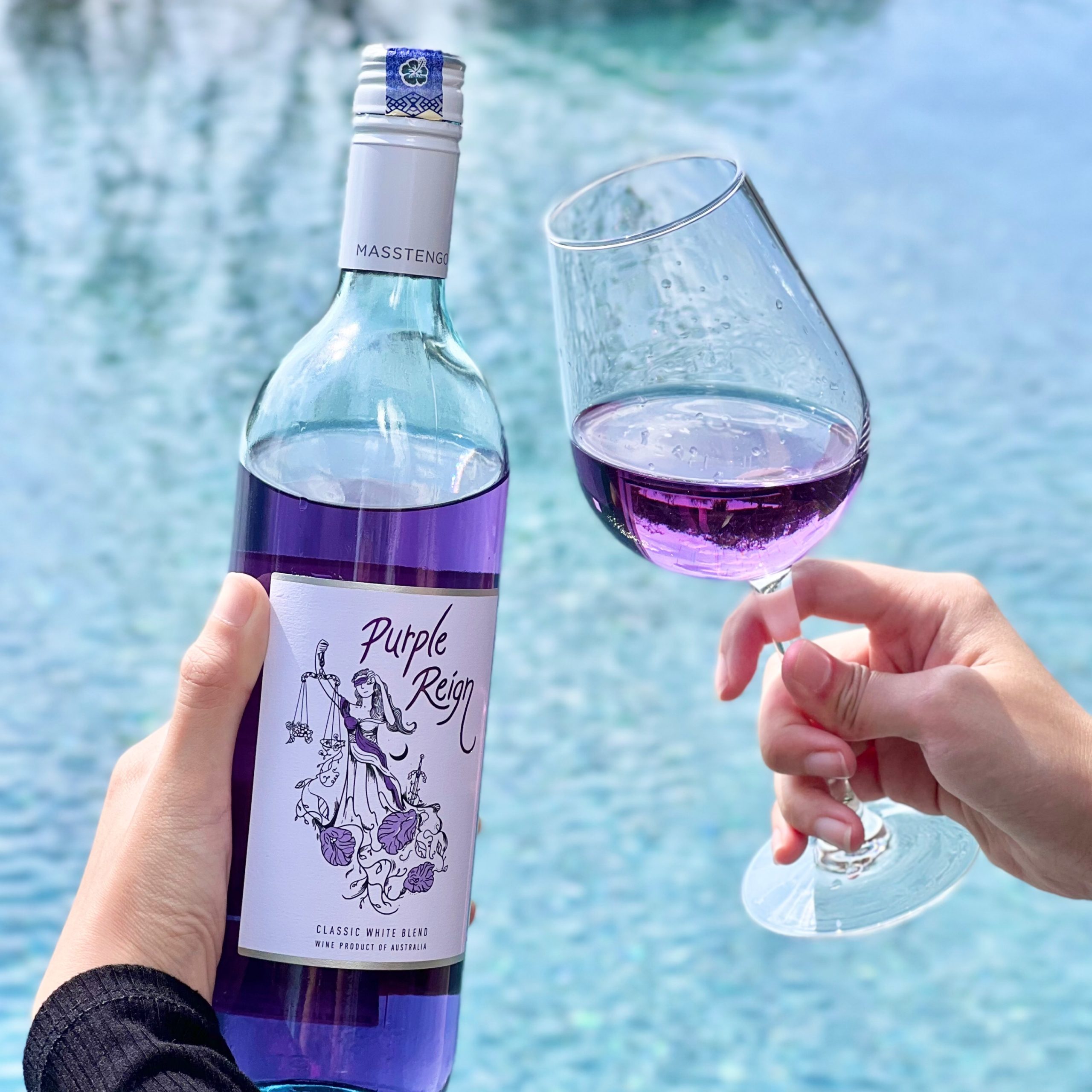 So what makes Purple Reign so special? First of all, it's actually a 'white' wine made with a blend of Semillon and Sauvignon Blanc grape varietals grown in the pristine Margaret River and Great Southern regions of Western Australia. Infused with organic, plant-based natural antioxidants which gives it the purple colour and vibrancy.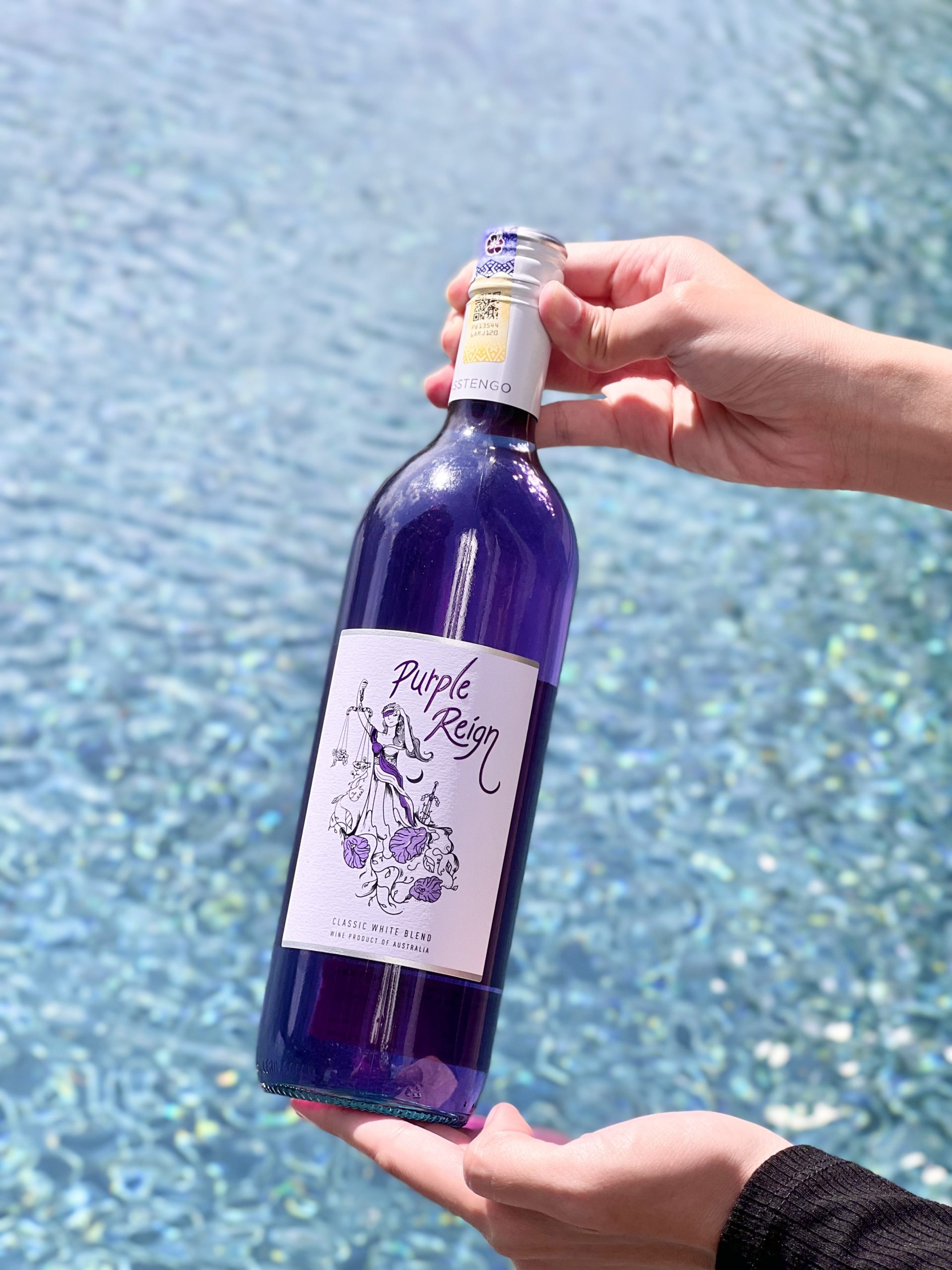 Some of you might be thinking, "but why?" Here us out. Not only do these botanicals give the brand an aesthetically pleasing purple hue, but they also replace and minimize synthetic additives such as sulphites, which can be harmful to our bodies. Less synthetic ingredients means there is a chance your hangover might not be as severe. Best of all, they are bottled at 13.0% abv, which is a tad lower than other brands typically found on the shelves.
Taste Profile of Purple Reign:
We are no wine aficionados, but here's our overall review and thoughts. On the nose, there are strong aromas of citrus, a hint of guava and floral. Upon the first sip, one could feel the sweet notes paired along with the acidity of the citrus.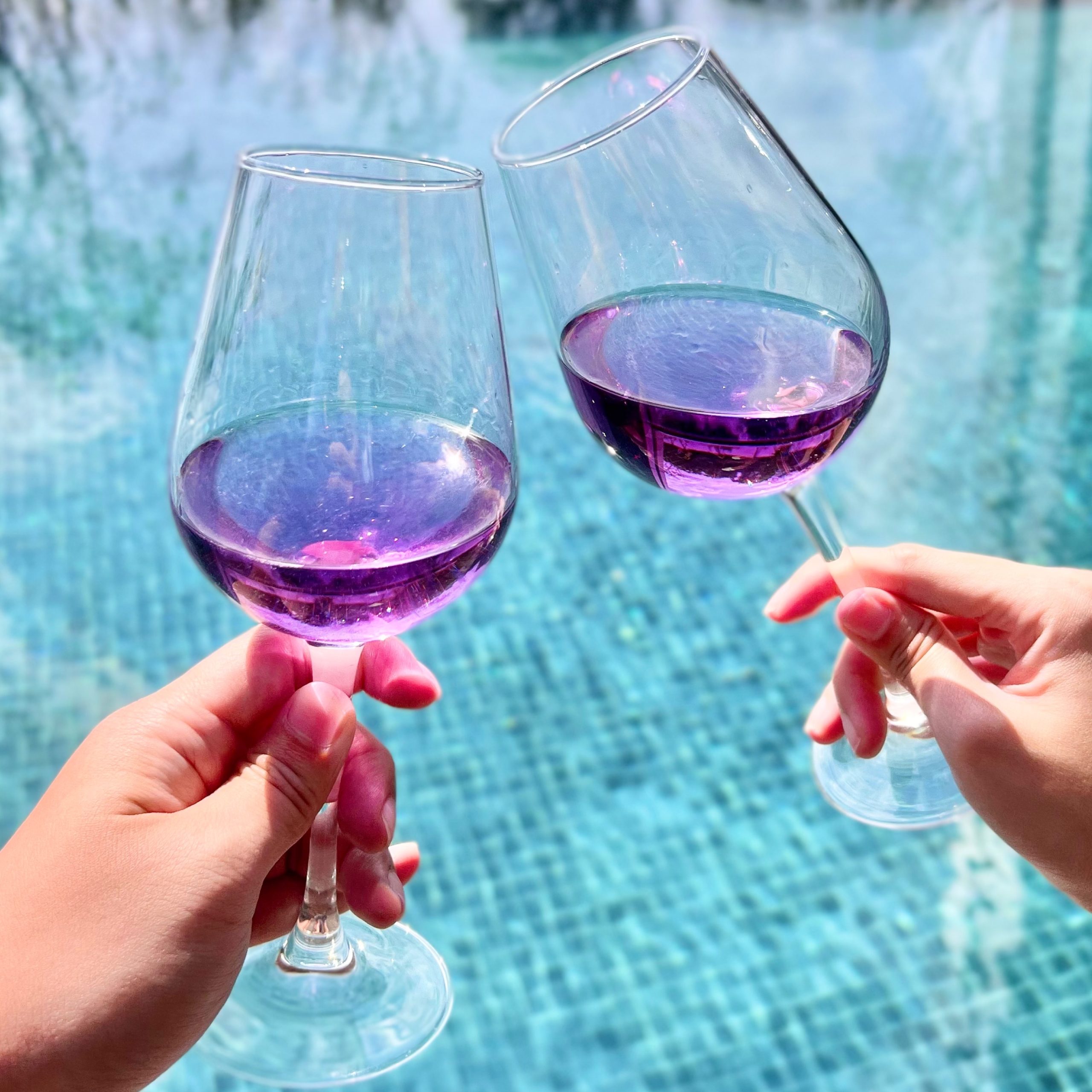 You know how some wines are either too dry or too acidic? That's not the case in Purple Reign. It's refreshing on the palate, has a textural mouthfeel, balanced with subtle fruit and a refreshing flinty minerality. It doesn't grab onto your throat and the finish is just amazing, perfect to pair with almost any meal.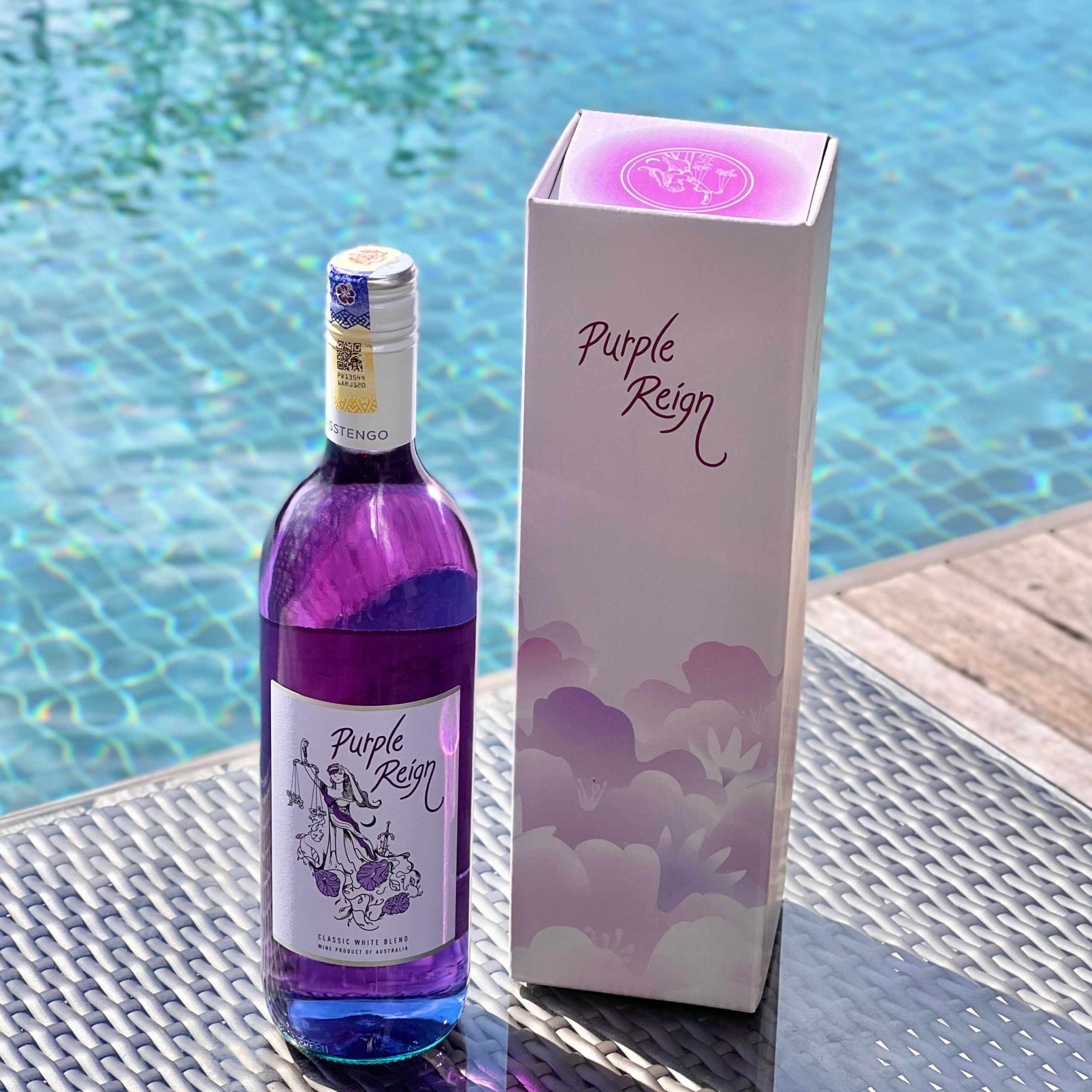 If you have friends over or, is heading over to someone's place but don't want to show up empty-handed, Purple Reign is hands down your go-to choice. They'll be amazed by this beautiful bottle of purple wine!
As mentioned, Purple Reign Classic White Blend is available in Malaysia. You can purchase them at Soberland's e-commerce site here or at Goldenwoods Liquor & Wine Store. Don't forget to use the promo code "FREETHEPURPLE" during checkout for free shipping. We highly recommend you guys to try out this world's first purple wine, they're perfect for any occasion and the bottle alone is great for gifting! 
Link(s) to purchase: Soberland's Website | Goldenwoods Website
Retail Store: Goldenwoods Liquor & Wine Store
Also Read: FRIM's Forest Skywalk In KL With Beautiful Panoramic Views Of The City Has Finally Reopened
—
Now Playing, Catch New Episodes Every Friday At 7PM
New Shopee Deals: https://shp.ee/mwksseq
Lazada Everyday Low Price https://lzd.la/page
–
We would like to invite you to join our New Telegram Group! We will regularly post about good food, casual promos, giveaways, and interesting findings in Malaysia.