Hello foodies! Ever had a sudden craving for good old curry chicken at three in the morning? Ever wished mum was there 24/7 to spoil you with delicious home-cooked meals? Ever had a craving for Asian recipes but is too busy to do all the cooking and cleaning? If your answer to any one of those questions was yes, The Emperor's Kitchen Ready-To-Dish series has just the right fix for all your food-related problems!
Committed To Good Food 16 Years And Counting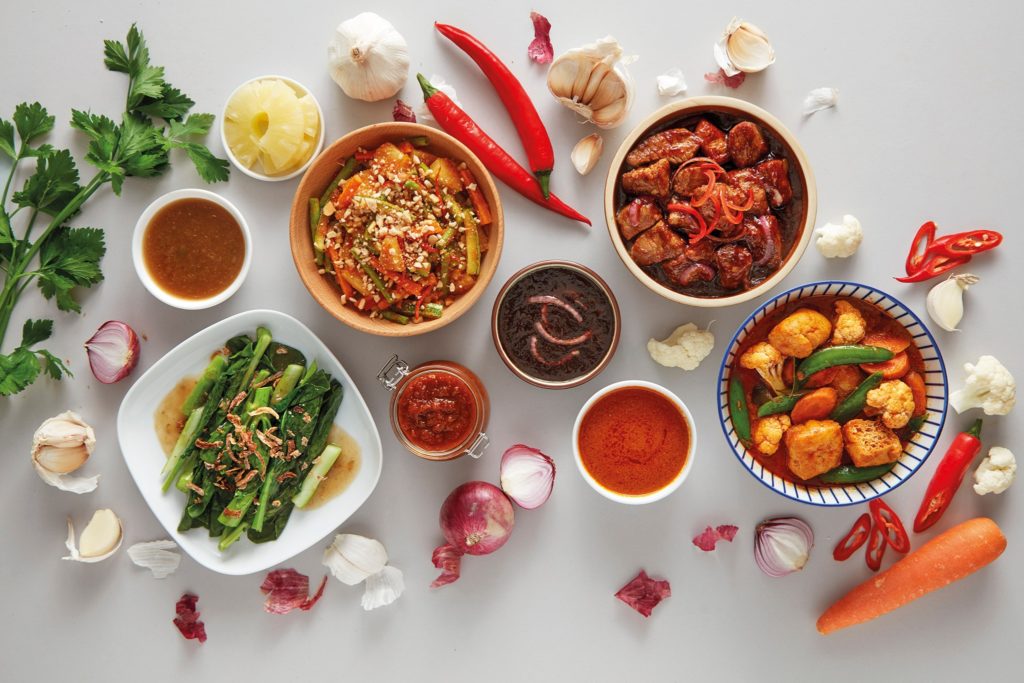 To those who don't already know, Emperor's Kitchen Sdn Bhd (EKSB) has been incorporated in Malaysia since 2005 as a central food processing centre and to facilitate the trading of food items to support the food & beverage businesses here. In fact, they are the main supplier of frozen and ambient food & beverage products to OLDTOWN White Coffee for the past 15 years! Their central kitchen is certified Halal. It is also GMP, HACCP, and MeSTI compliant in order to accommodate the current and future demands of the market. 
EK is skilled in producing a wide range of products – pastes, sauces, meat, seasonings, condiments, ready-to-eat dishes, and even bakery items. Their recipes are well known and widely accepted throughout Malaysia because only the freshest and finest ingredients are used! No added artificial colouring or preservative too!
These Emperor's Kitchen 'Ready-To-Dish' Dishes Are As Easy To Prepare As 1, 2, 3!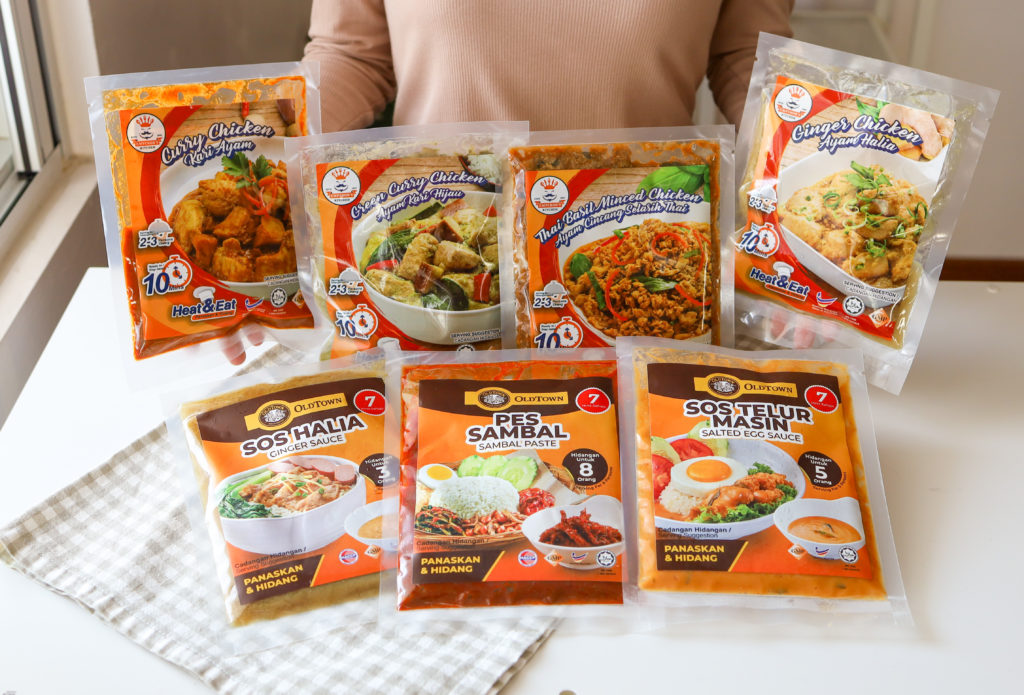 Emperor's Kitchen will be launching its Ready-To-Dish (RTD) dishes nationwide soon! What's so special about the RTD dishes is that they take only 10 minutes to prepare. Perfect for those who use work as an excuse to skip meals. Three simple steps and you have hot comfort food ready to eat! Just remember the acronym T. H. E. 
Thaw

the frozen packet overnight in the chiller, or under running water for 15 minutes (This step can be skipped if heating over the stove)

Heat

the packet by simmering it in boiling water for 10 minutes or reheating it in the microwave for 3 minutes

Dishes are ready to

Eat

!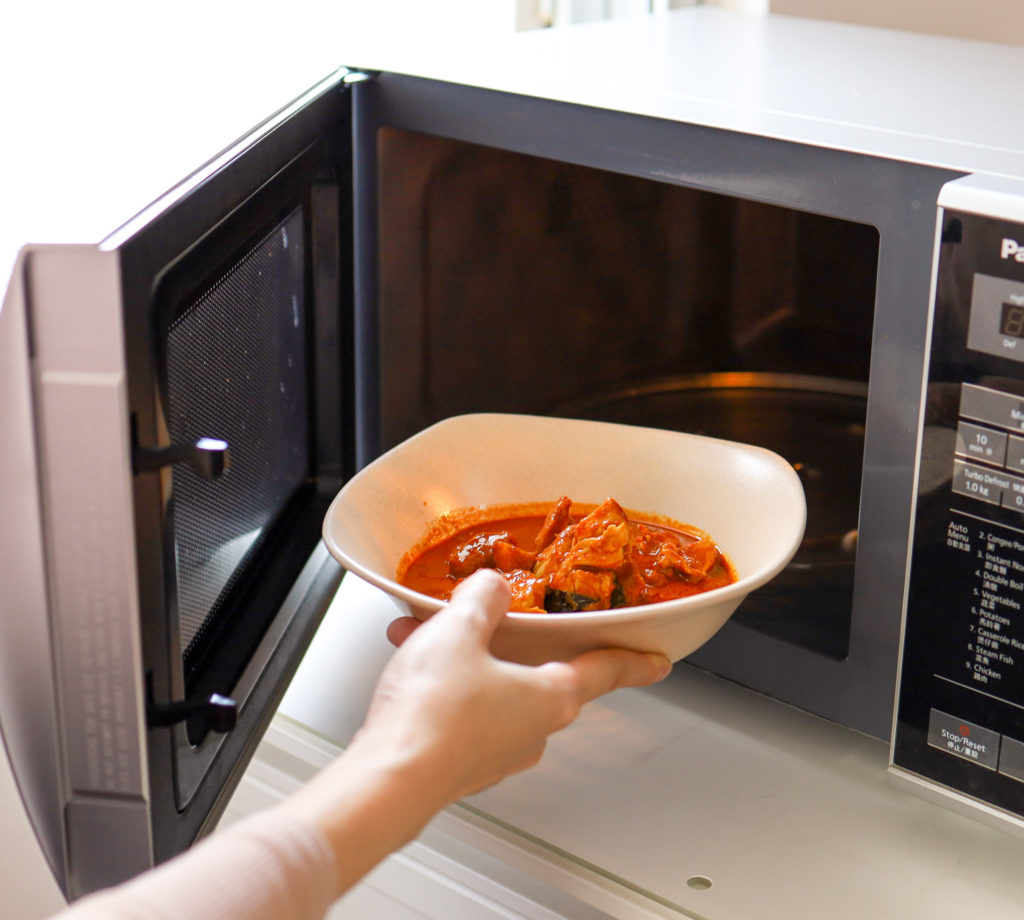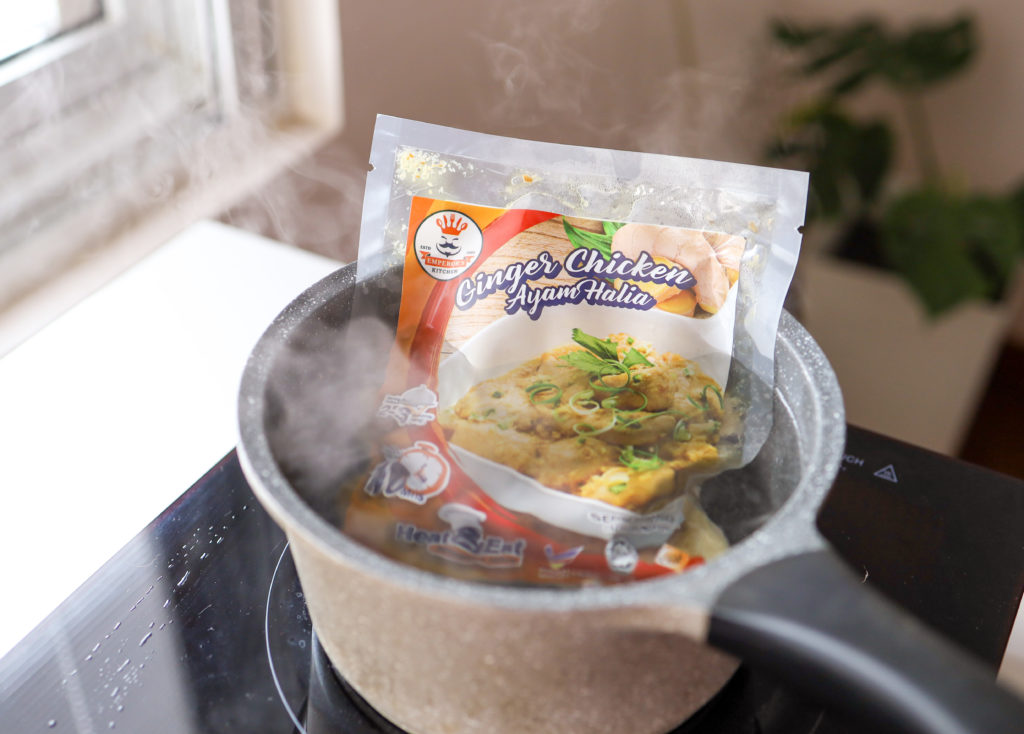 Scroll on to find out what's in store for your Asian tastebuds.
1. Curry Chicken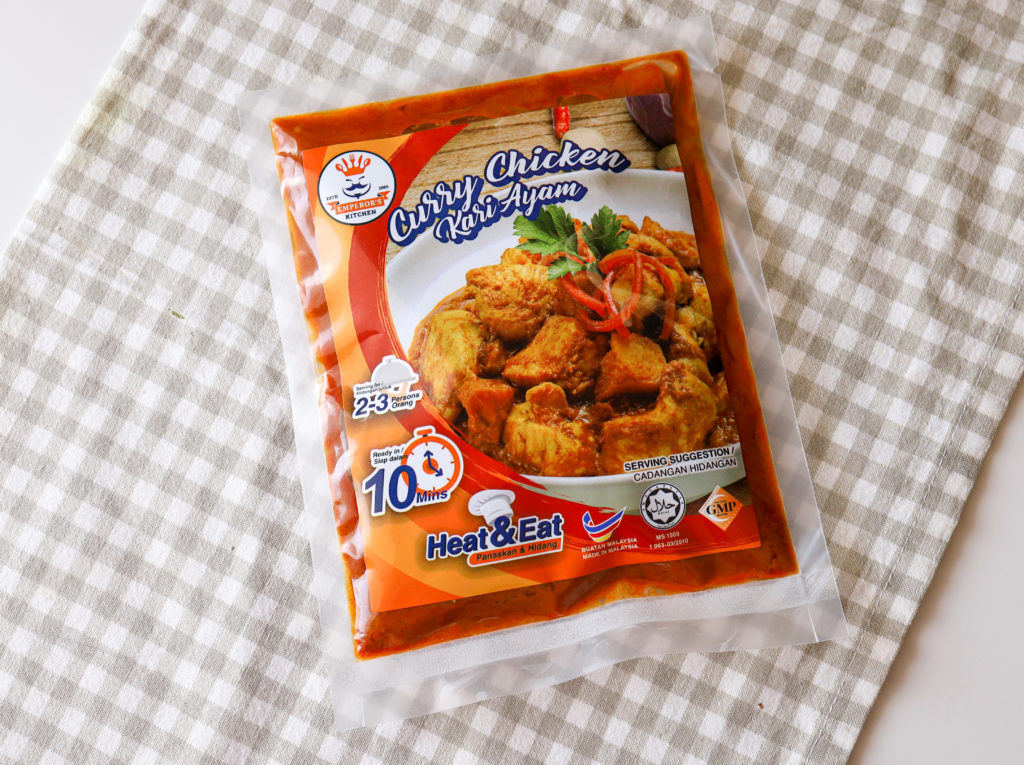 Let's start with the good old curry chicken. If you're spoilt for choice and don't know what to have for lunch, we recommend going for the RTD Curry Chicken. This dish features juicy and tender chicken chunks served in a generous amount of curry sauce. Heat it up in boiling water or in the microwave for 10 minutes, top it off with a few curry leaves for extra colour and spice and it's ready to serve!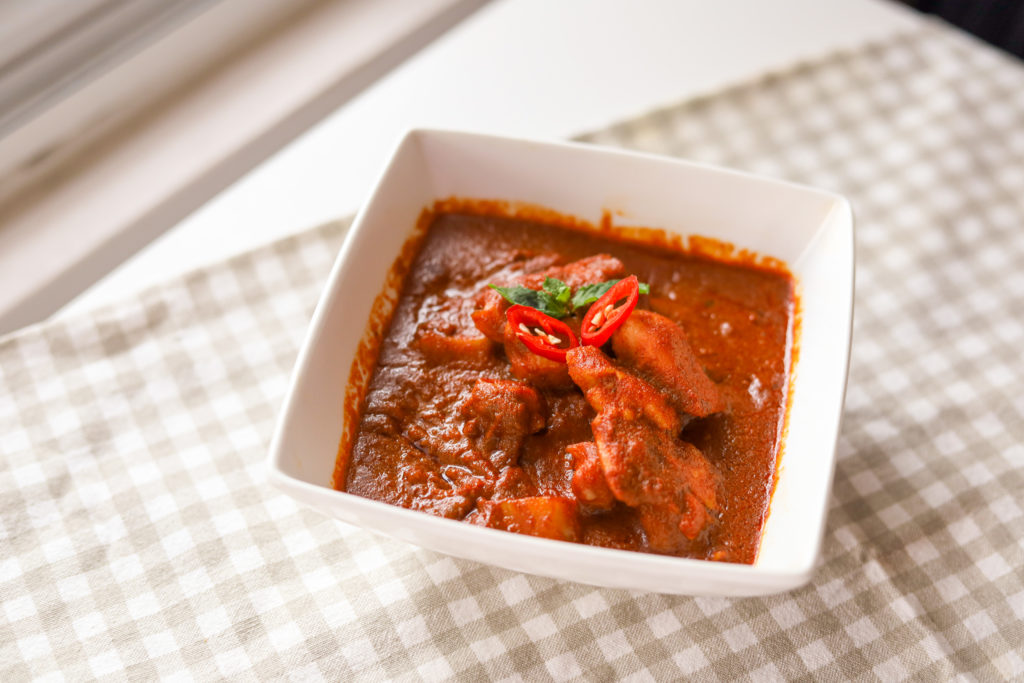 2. Green Curry Chicken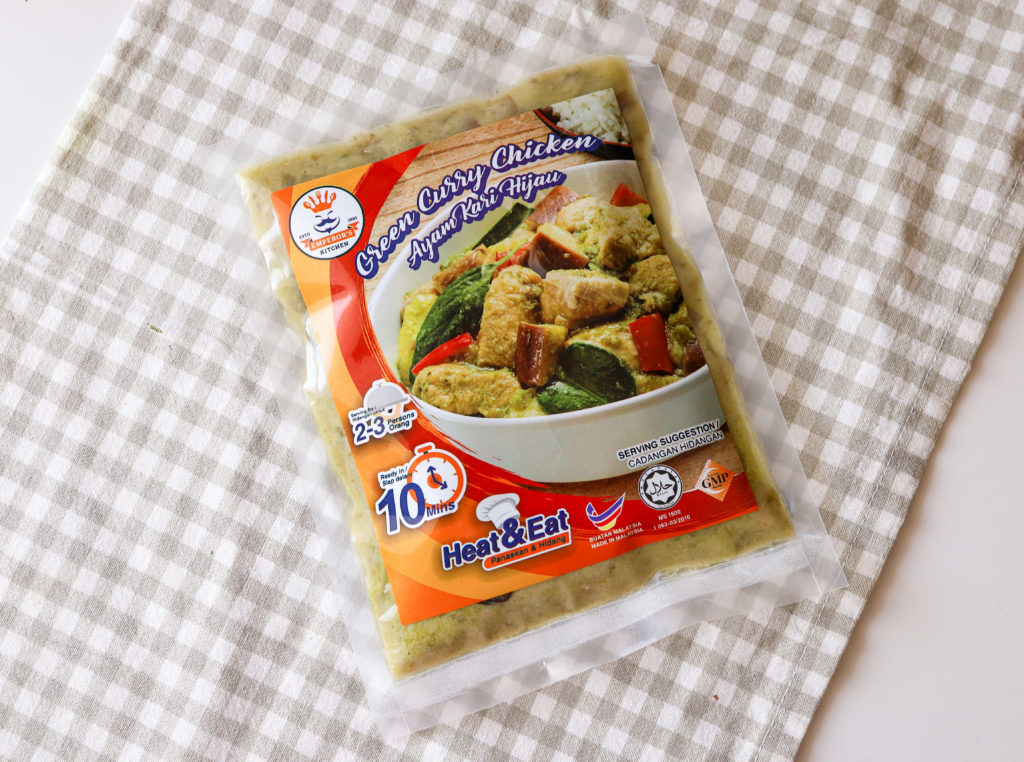 If you're more of a green curry kind of person, Emperor's Kitchen has the RTD Green Curry Chicken dish just for you! We recommend serving it with some yong tau foo for added flavour and texture to the dish. Curry leaves can be there as garnish too!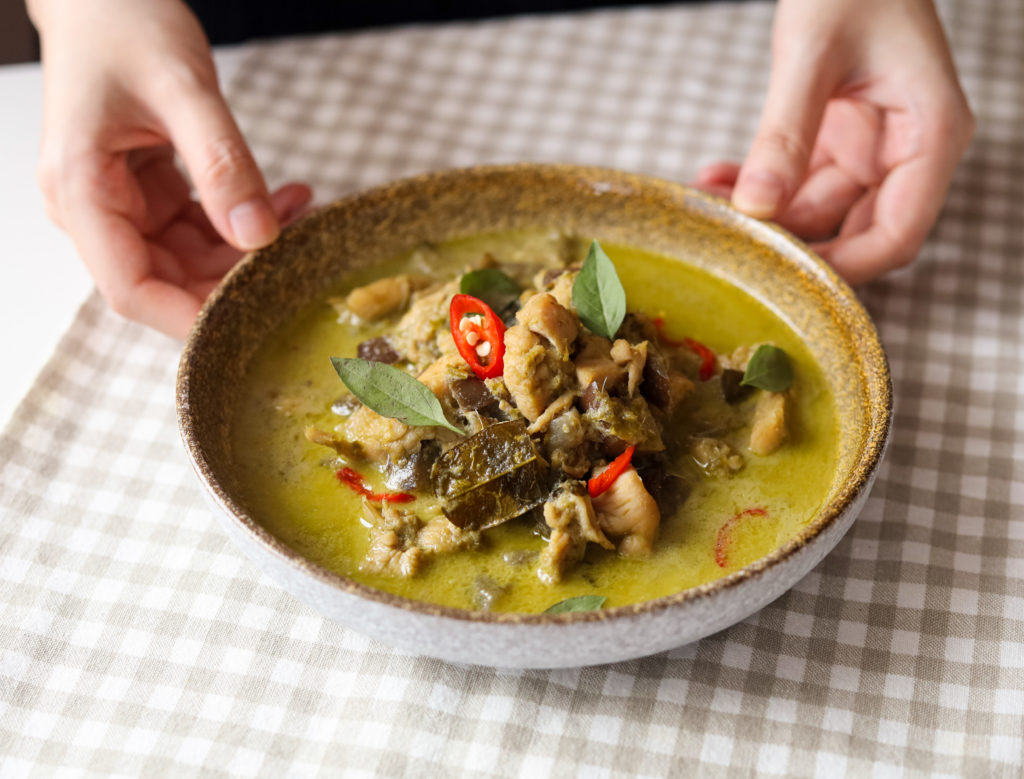 3. Ginger Chicken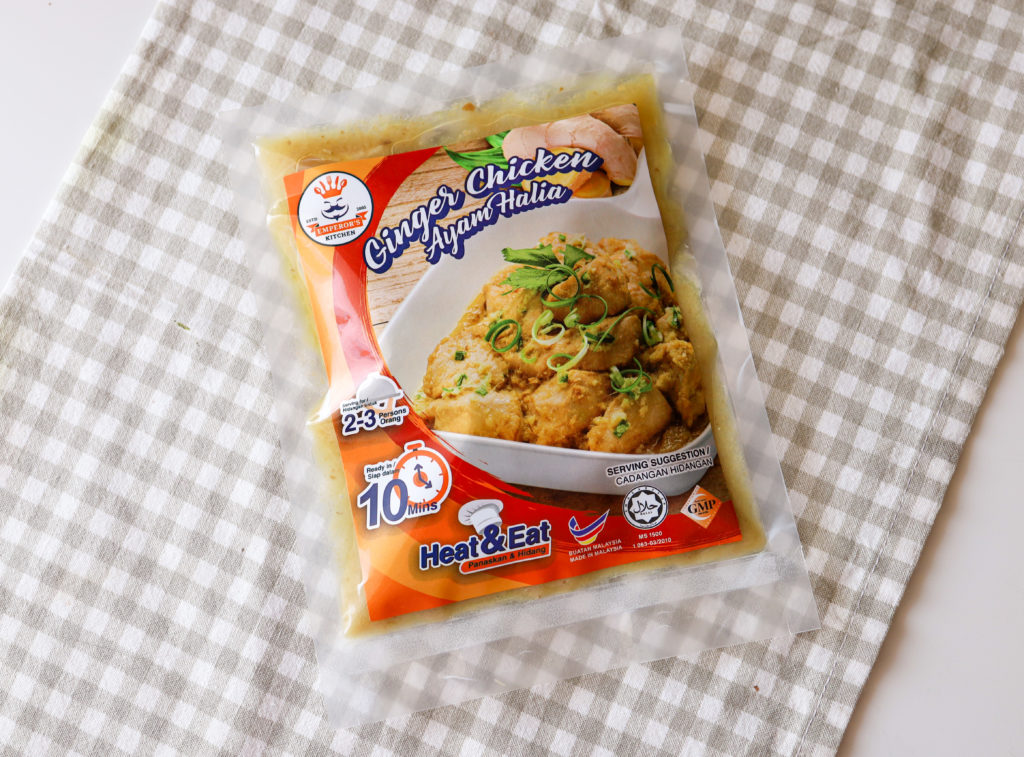 Next up, the RTD Ginger Chicken. This dish is perfect for those who love the kick that the small but spicy ginger has to offer. This dish once again features chicken chunks, but this time with ginger sauce. If you like your chicken extra gingery and saucy, Emperor's Kitchen has that covered for you too! You can get an additional pack of the OLDTOWN Ginger Sauce while ordering. The ginger sauce only takes seven minutes to heat up and can serve up to three people!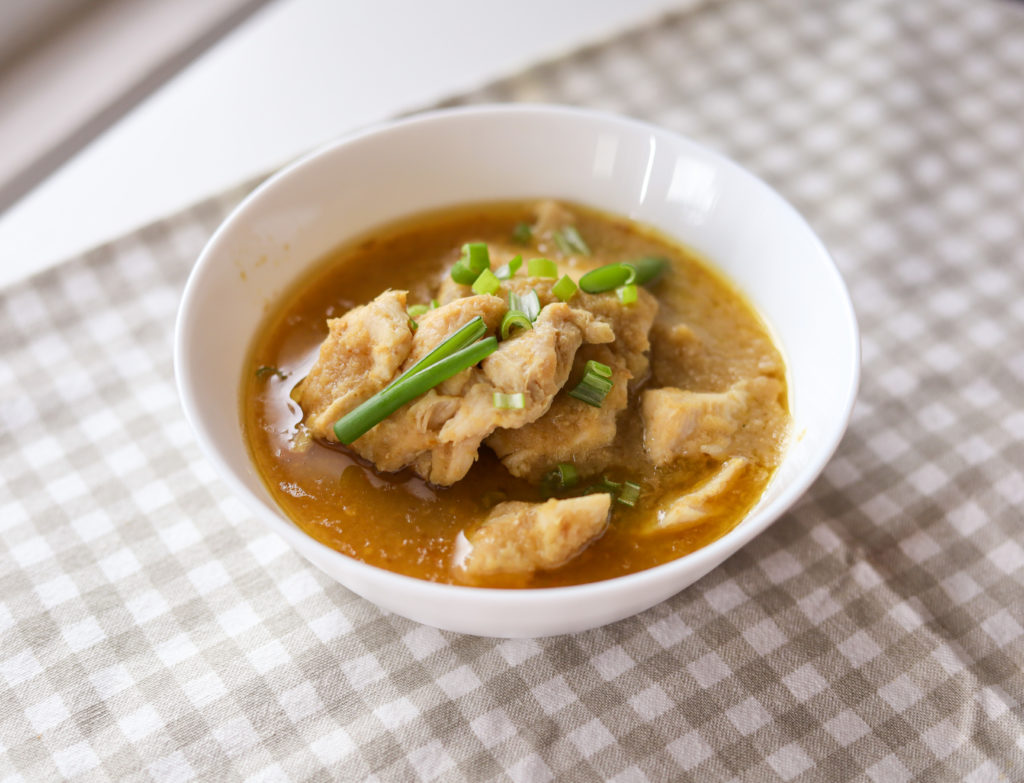 4. Thai Basil Minced Chicken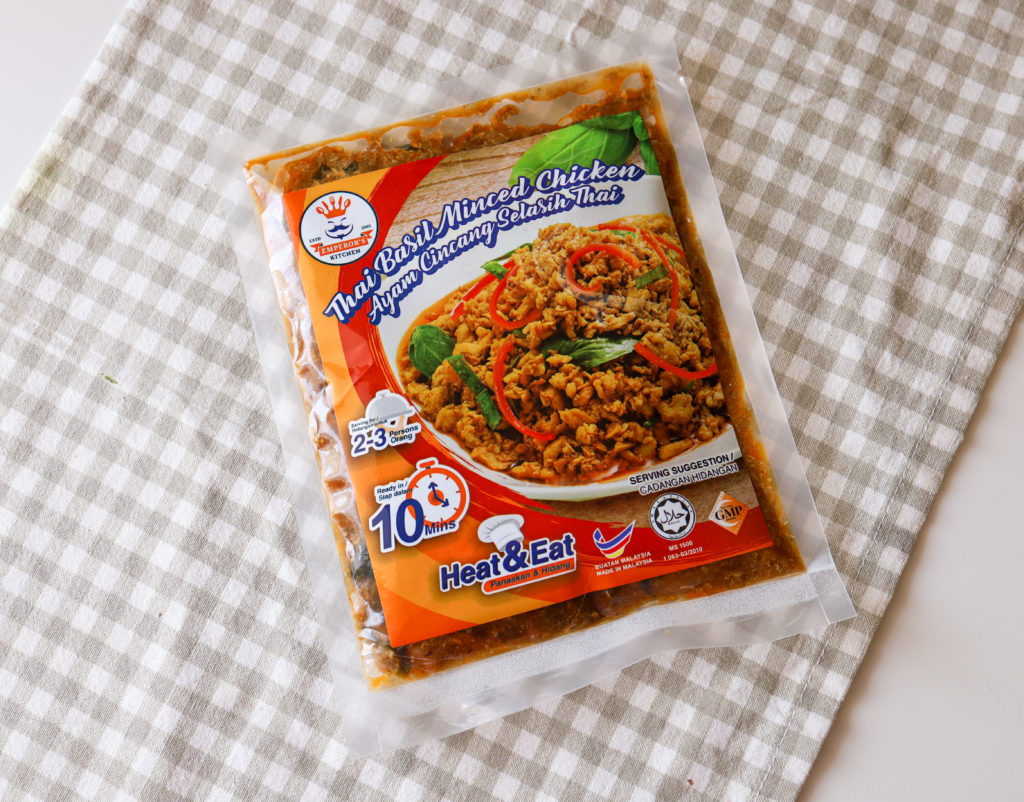 Since we've not been able to travel to SawadeeLand, we've been missing out on a lot of good Thai food. But fear not, because Emperor's Kitchen is here to bring SawadeeLand to you! For those who've gotten bored of plain old minced chicken, we recommend you to try the RTD Thai Basil Minced chicken. Pair it with a bowl of white rice or noodles, and dinner is served! For extra spice and a hint of Malaysian flavour, you can always purchase a packet of OLDTOWN's Sambal Paste. Each sambal paste pack can serve up to 7 people!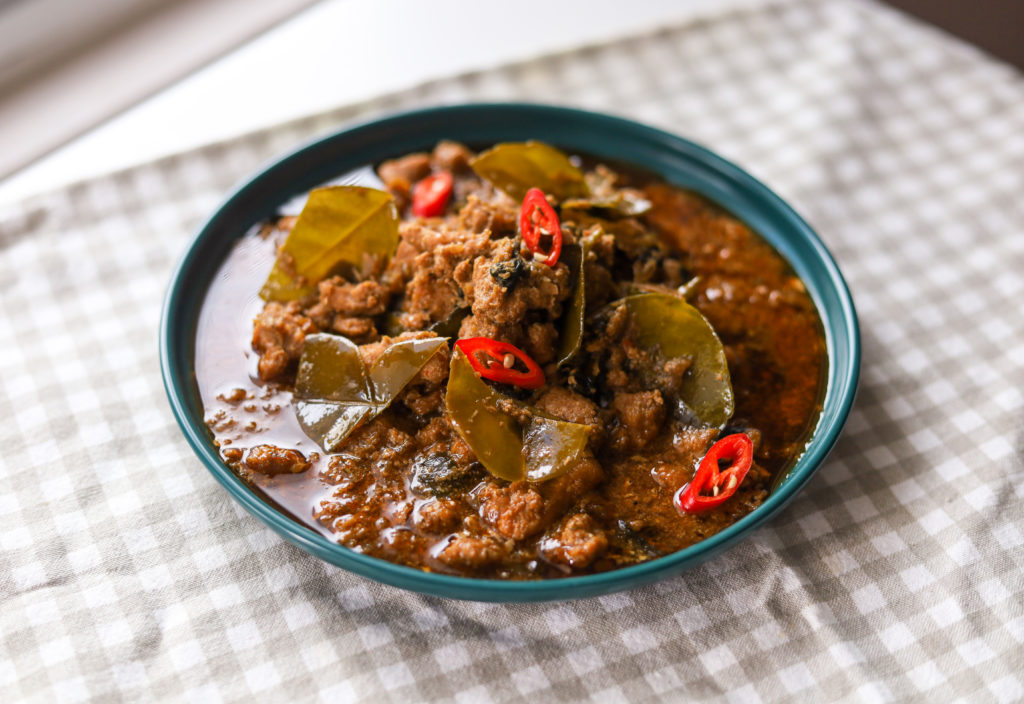 Besides the sambal paste and ginger sauce, our all-time favourite dip – the salted egg sauce is also available. The salted egg sauce is best served with fried chicken cubes and a perfect sunny side up egg.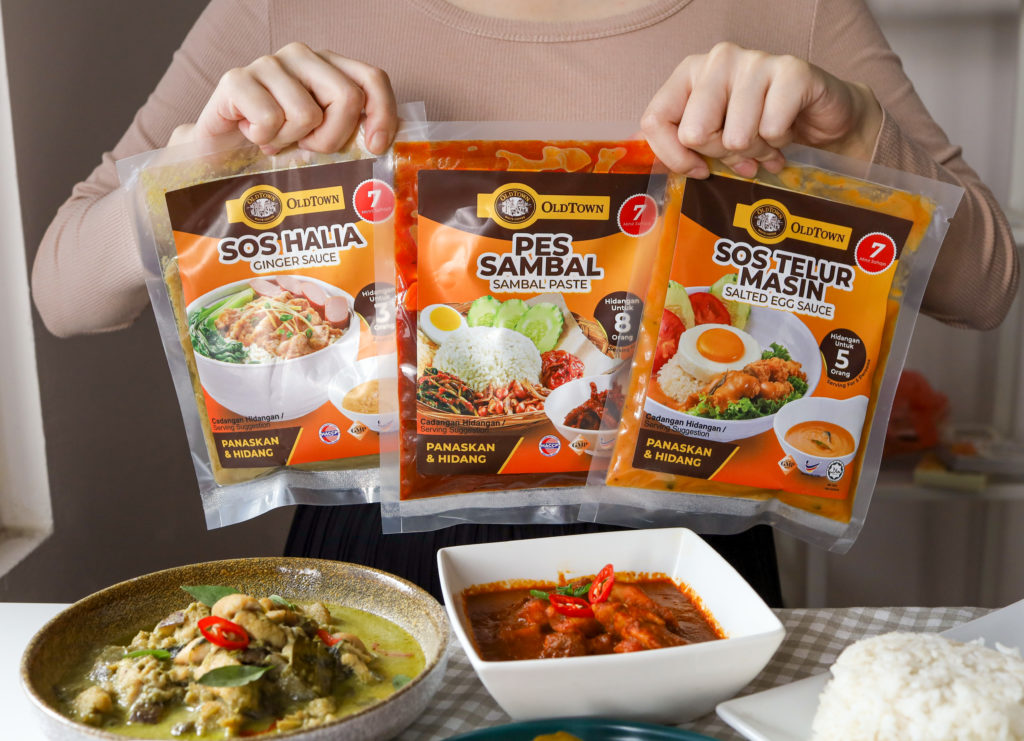 Get Your Ready To Dish Dishes And Sauces At Below RM14 Now!
For those who miss mum, this is the closest you can get to home-cooked food. Emperor's Kitchen RTD dishes are literally "Mom's Recipe, Anytime, Anyplace". The good news is, all these amazing looking dishes are sold at RM13.90 while the sauces start at RM7.90 only. Each pack of dishes and sauce can serve between two to three people. This is the perfect depiction of good food at a good price. 
Get your RTD dishes and OLDTOWN sauces now! Exclusively in selected OLDTOWN outlets across Malaysia.

Location: Selected OLDTOWN outlets across Malaysia 
Status: Halal-certified
–
Read Also: OLDTOWN White Coffee Is An Iconic Local White Coffee Loved By Malaysians
Now Playing, Catch New Episodes Every Friday At 7PM
New Shopee Deals: https://shp.ee/mwksseq
Lazada Everyday Low Price https://lzd.la/page
–
We would like to invite you to join our New Telegram Group! We will regularly post about good food, casual promos, giveaways, and interesting findings in Malaysia.