As a parent, you would do your best to provide and fulfill your child's requests right? Recently, a seven-year-old daughter has requested her parents to set up a stall in front of their house to sell her paintings. Not to let the kid down, the parents fulfilled her request, thinking it was just another pretend play. It soon turned into a 'real business' as she managed to sell all six of her RM1 hand-drawn paintings within hours.
Seven-Year-Old Who Set Up A Stall To Sell Her RM 1 Paintings Gained Heartwarming Response From The Public: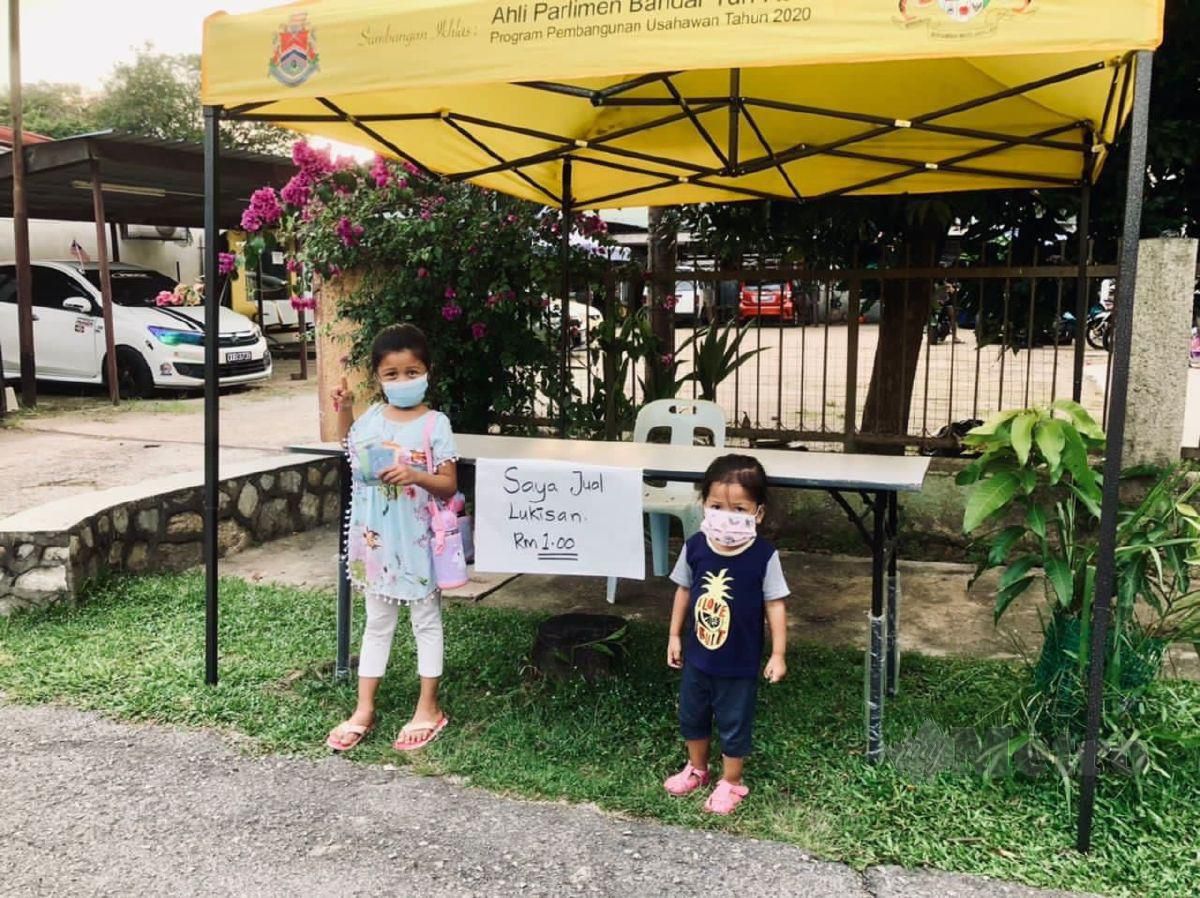 If you're a parent, you would understand how kids will come up with cute requests from time to time, and it hurts to disappoint them. Alya Aqeela, 7, has recently requested the father Muhammad Fadhil Mohd Zainuddin, 32 to set up a stall for her to sell something.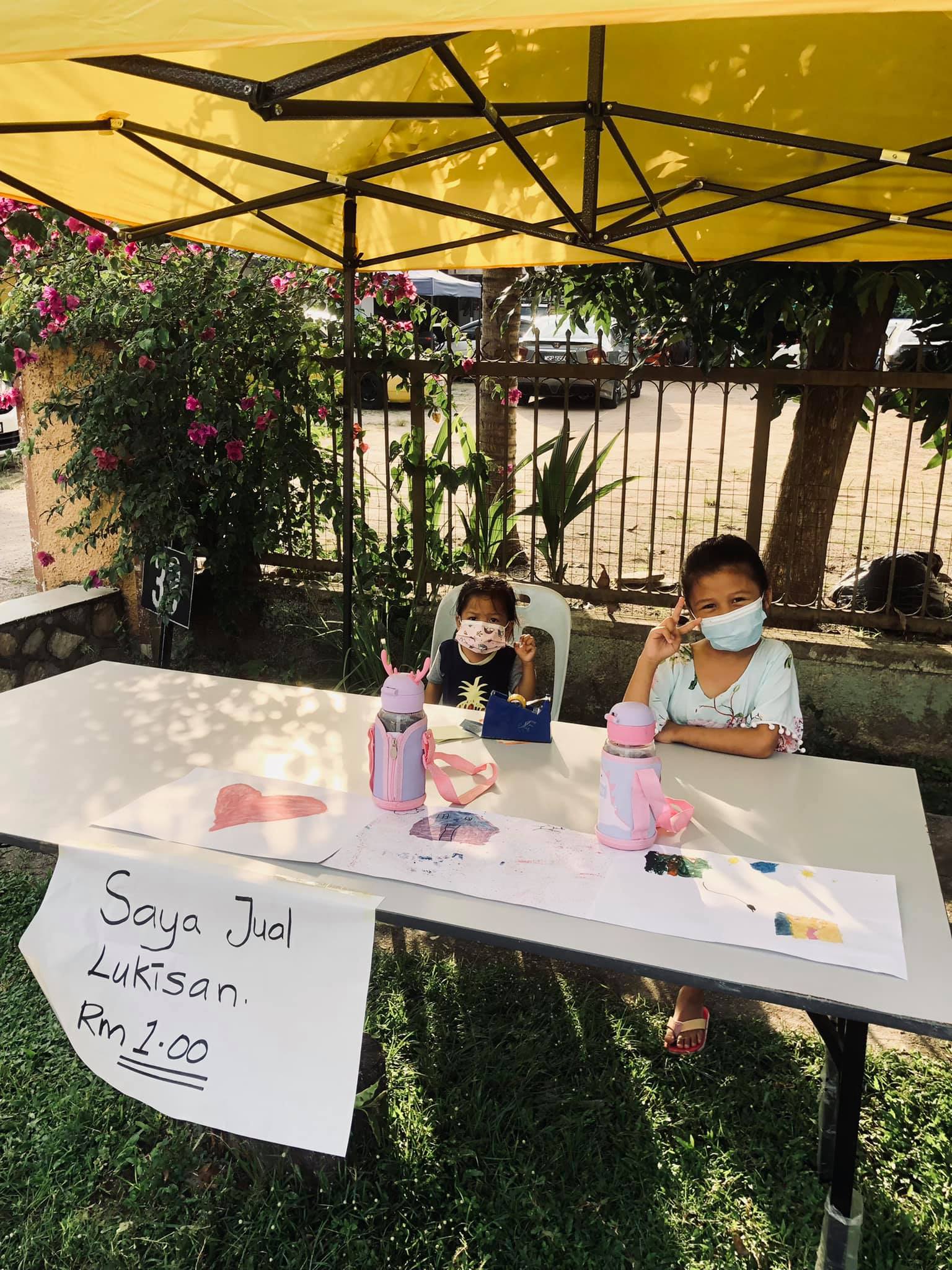 The father asked little Alya what she wanted to sell, and after some thinking, she said her own paintings, and she looked determined. Not to disappoint, the parents helped set up a tiny stall in front of their house, with a table and some chairs, and a tag "saya jual lukisan RM1" which translates to 'I sell paintings for RM1.'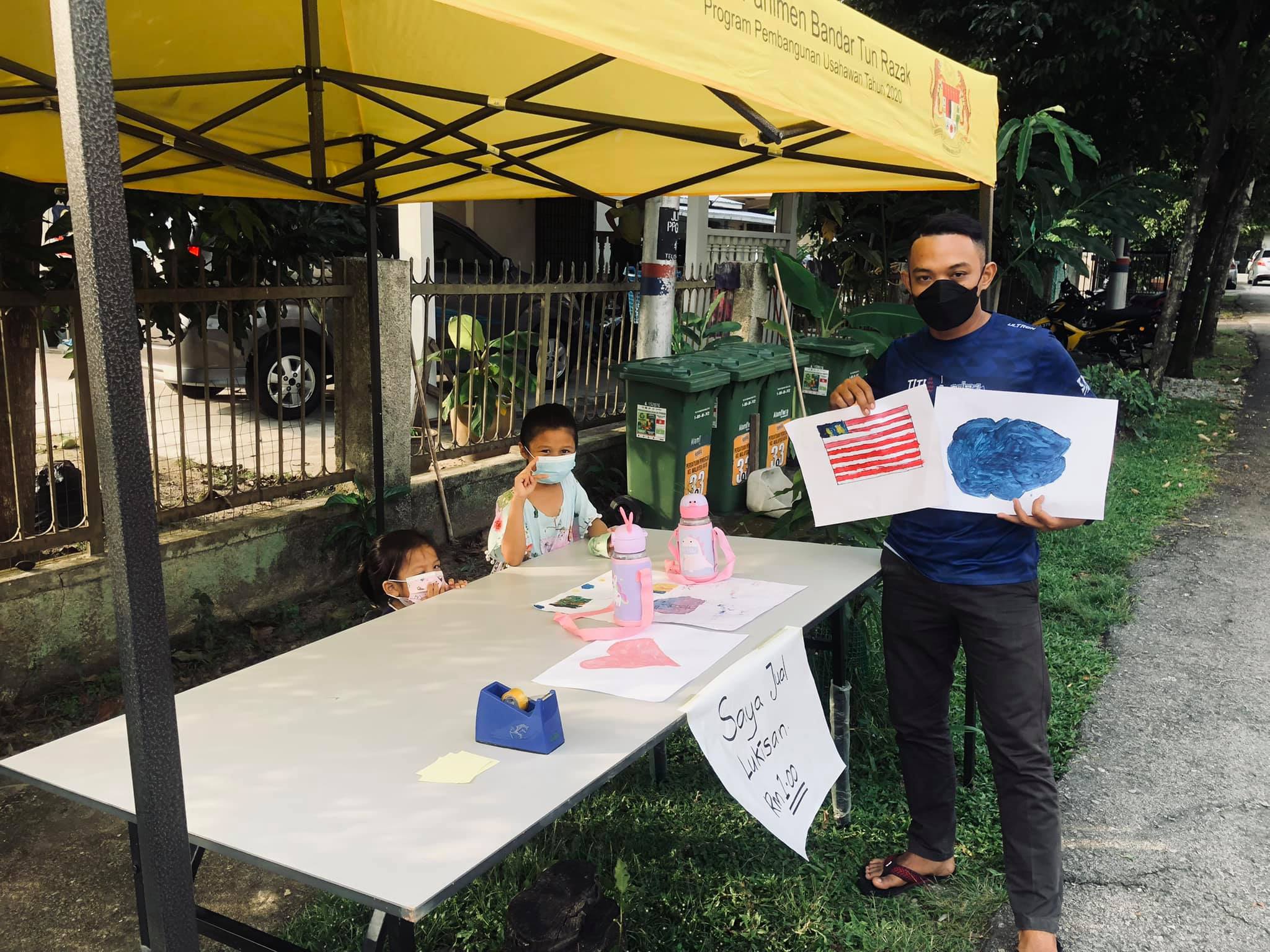 Thinking nobody would buy and the daughter will soon give up, they left Alya along with her 3-year-old sister at the stall to sell on their own. What happened next shocked them. Her paintings got an overwhelming response and she sold all six of her RM1 paintings within hours. Some even paid extra for her artwork!
Now little Alya is determined to continue her 'business' and the parents are in a headache. Fadhil shared this hilarious yet heartwarming story on his Facebook and it won the hearts of many.
UPDATE: Alya's Paintings Caught The Attention of Pentas IO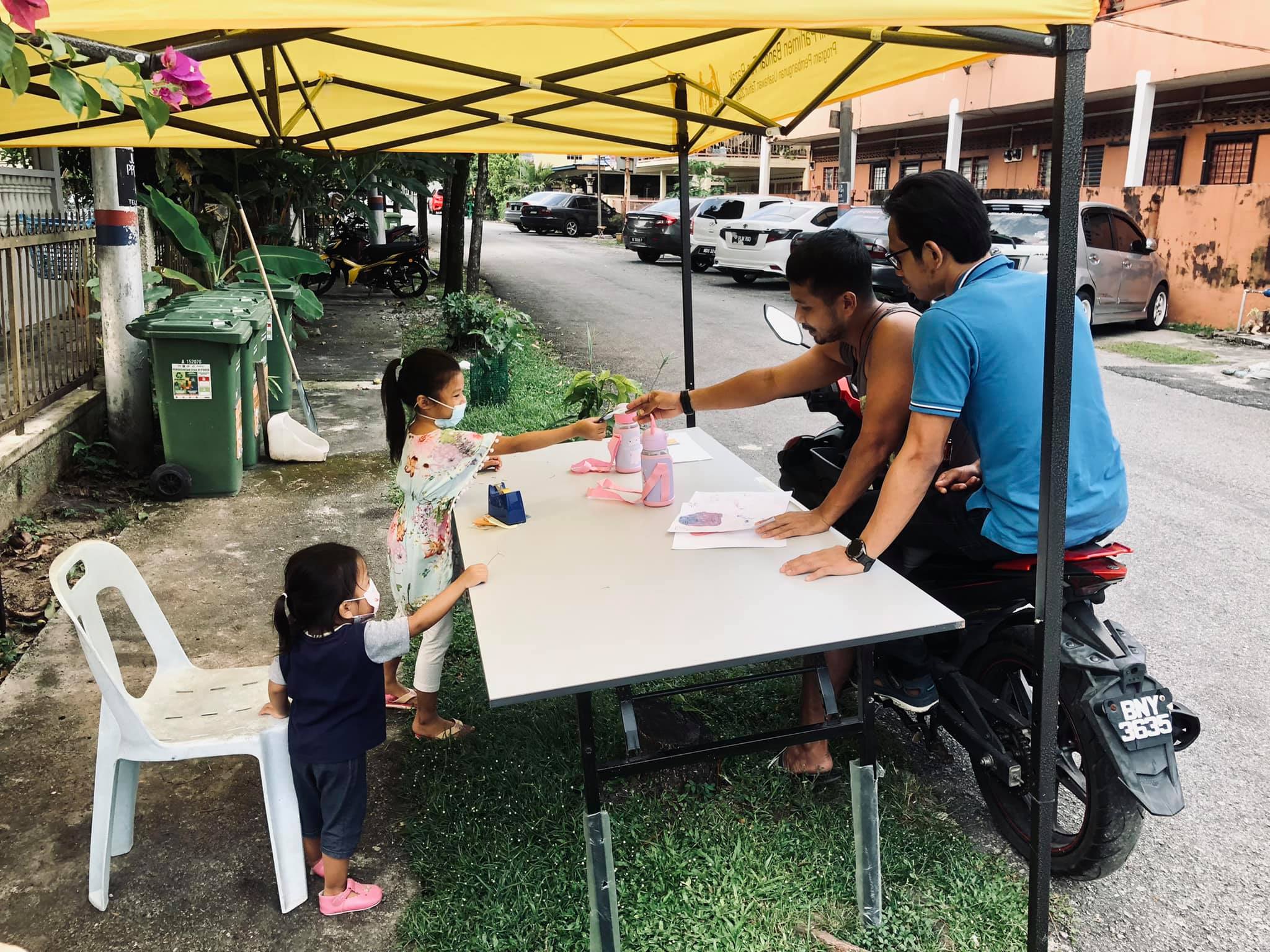 Following the overwhelming support from Fadhil's post, the family's story and Alya's paintings caught the attention of Pentas IO, an NFT Marketplace for creators. The seven-year-old paintings will be digitalized and listed on the platform, a huge congratulations to the family!
The father mentioned that the purpose behind is not to gain any profits to begin with but to support his daughter's dream. He wants Alya to have a form of communication with the outside world, especially during this pandemic. Not to mention how important it is to encourage and support a child's creativity and dream.
Source: Harian Metro, Facebook
Check Out: 5 Must-Try Kopitiams In Selangor With Authentic Local Coffee & Classic Kaya Toasts
Now Playing, Catch New Episodes Every Friday At 7PM
New Shopee Deals: https://shp.ee/mwksseq
Lazada Everyday Low Price https://lzd.la/page
–
We would like to invite you to join our New Telegram Group! We will regularly post about good food, casual promos, giveaways, and interesting findings in Malaysia.