Hello, foodies! If you are looking for a restaurant that serves fresh meats and sausages, we know just the place! This place is called The Butcher's Table, it is also a restaurant that has been in the food scene since 1992. Known for their specialty pork dishes, pork lovers must visit this place for all things pork!
The Butcher's Table: Proudly Feeding Meat Lovers Since 1992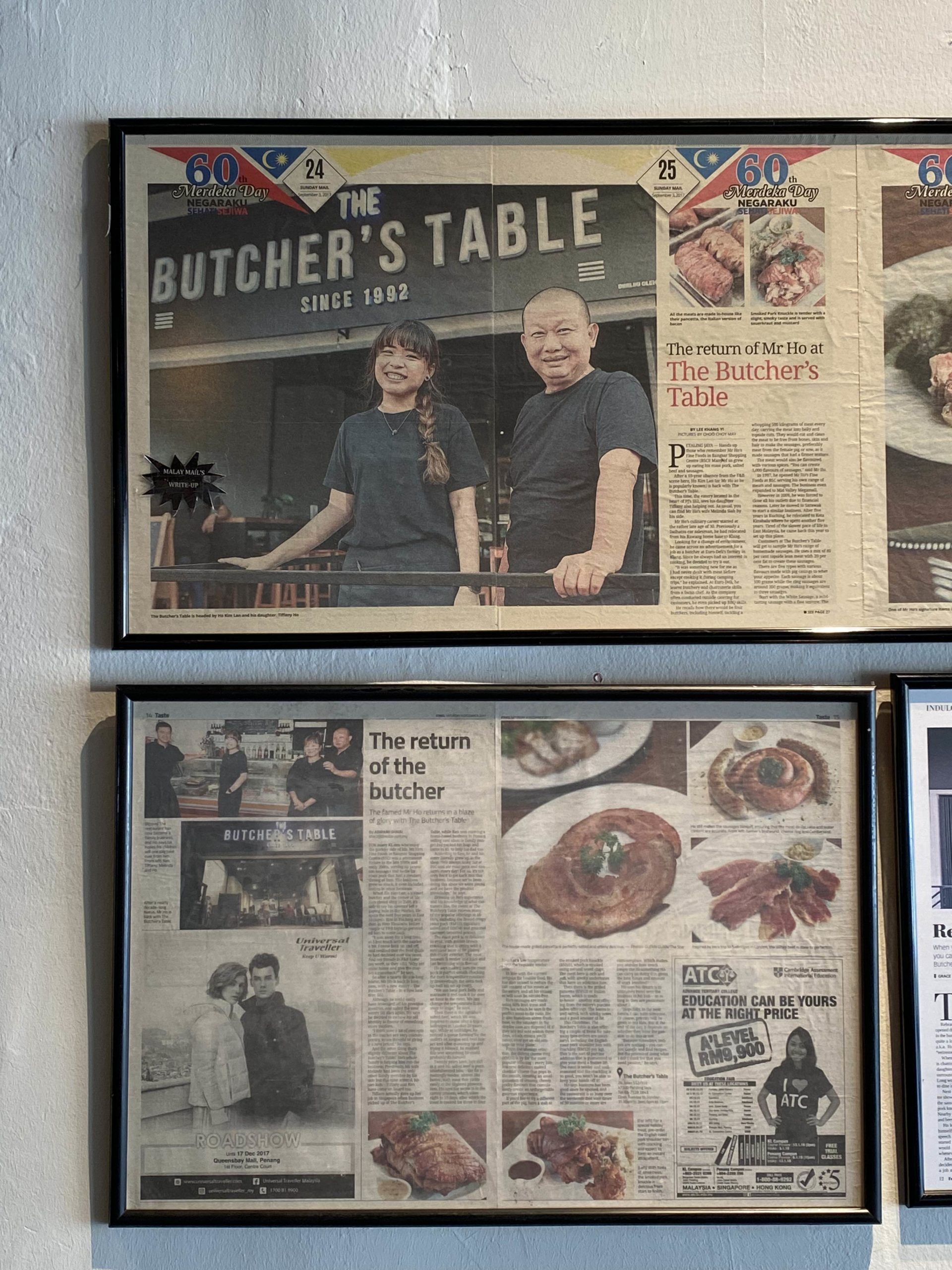 The Butcher's Table was founded by Mr Ho since 2017, and it is a family-run business. He is primarily known for running Mr Ho's Fine Foods in Bangsar Shopping Centre (BSC) in the late 1990s. The Butcher's Table offers a wide selection of quality meats, nitrate-free sausages and specialty items made with wholesome ingredients. It is safe to say that their meats have nostalgic flavours that'll evoke fond memories! They have two (2) outlets in the Klang Valley: Sri Hartamas and SS2. They have outlets across Malaysia too, in Penang and in Ipoh (Ipoh Garden South).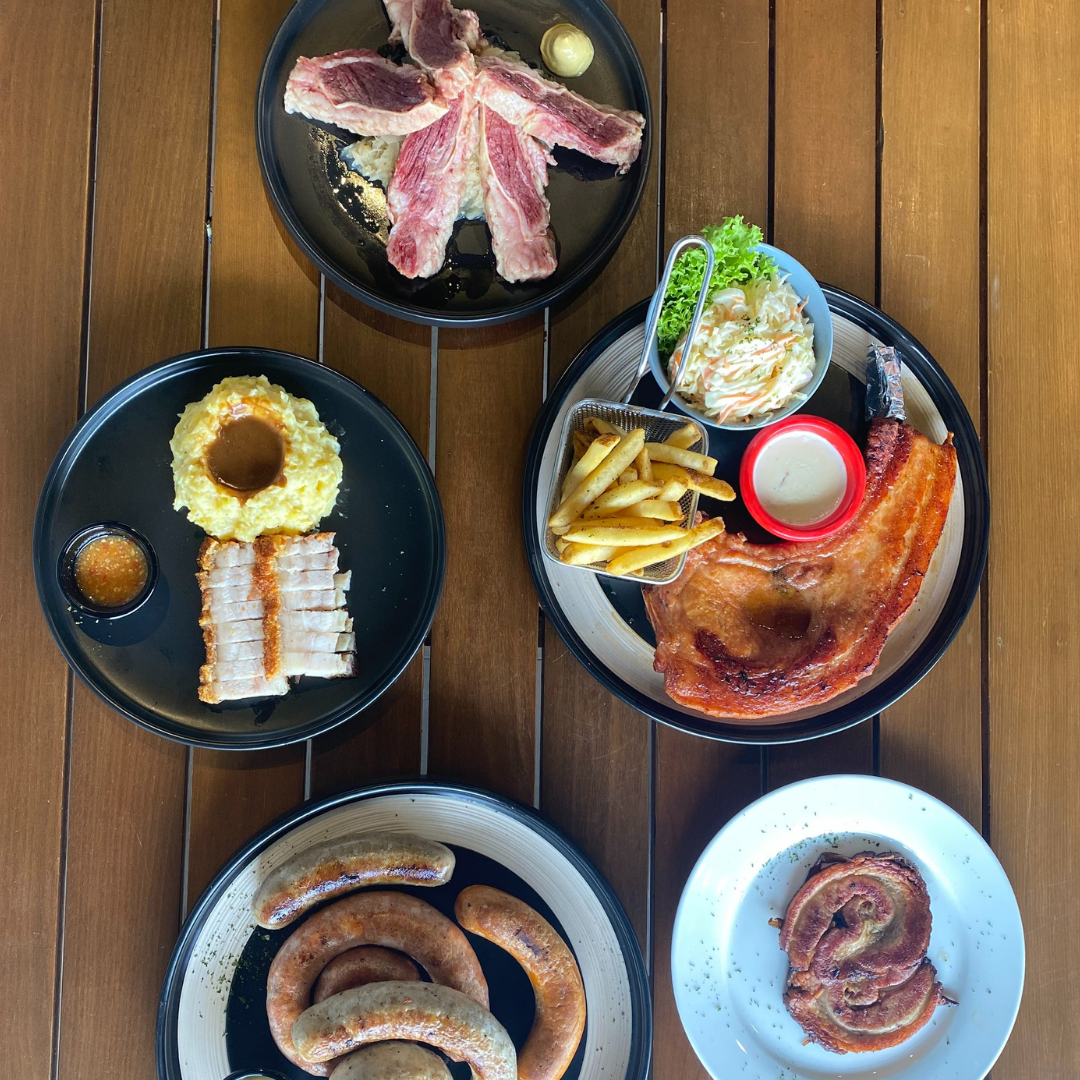 At The Butcher's Table, this place operates like a deli restaurant where you can order from the meat counter and have your meat cooked fresh upon order. You can check out their menu board for chef recommendations based on today's cuts or, you can also pick your own meats and have it cooked! Below are some recommendations on what you should try. 
Tomapork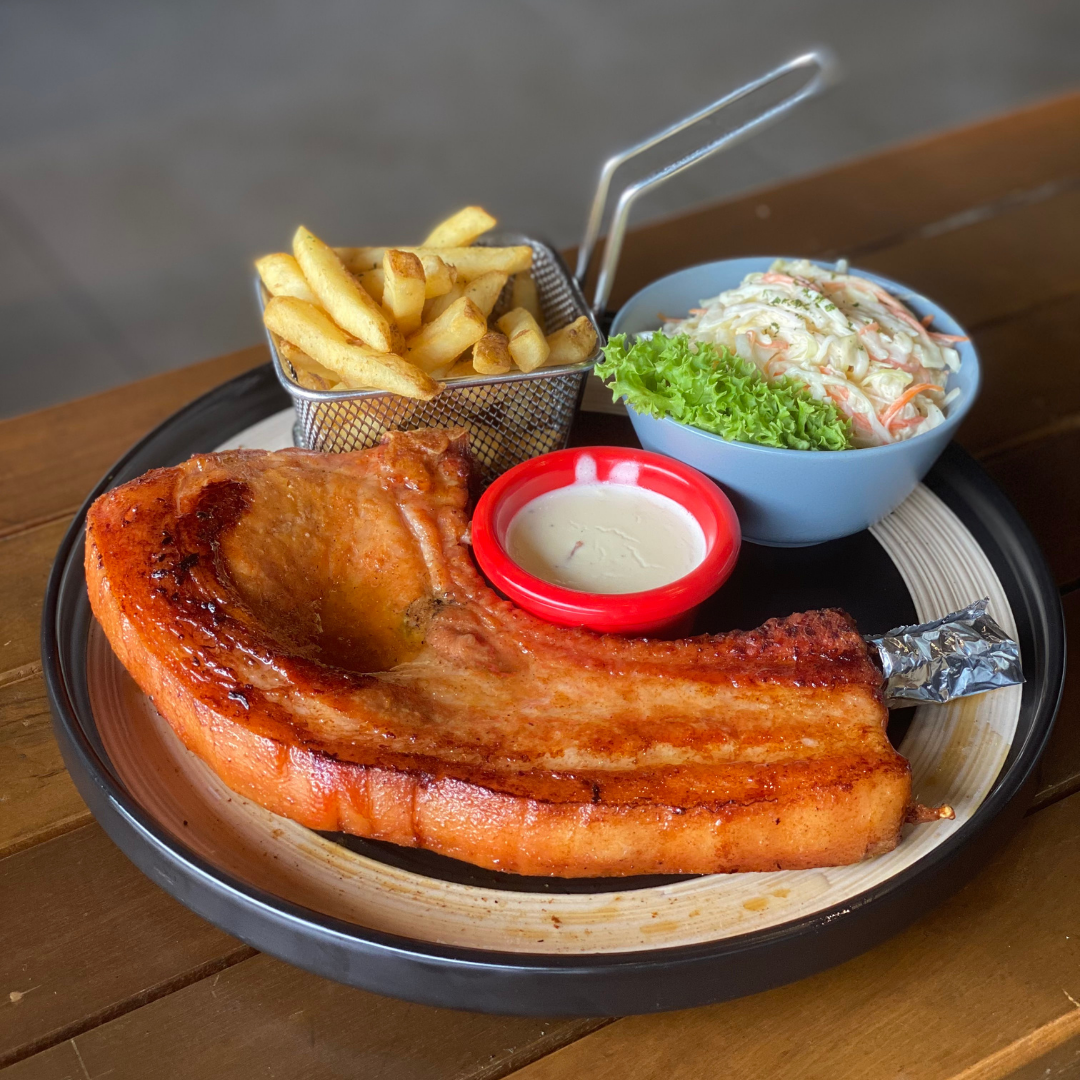 If we could name one thing on the menu that you must try, it would certainly be the Tomapork! This huge slice of pork meat is the butcher's special 3-in-1 cut (rib, loin, and belly) and it is deliciously addictive. Coated with honey and cooked for almost 45 minutes long to achieve juicy, tender and succulent meat – you will be going back for bite after bite of this dish! It also comes with a side of freshly made tangy coleslaw and fries. Yum!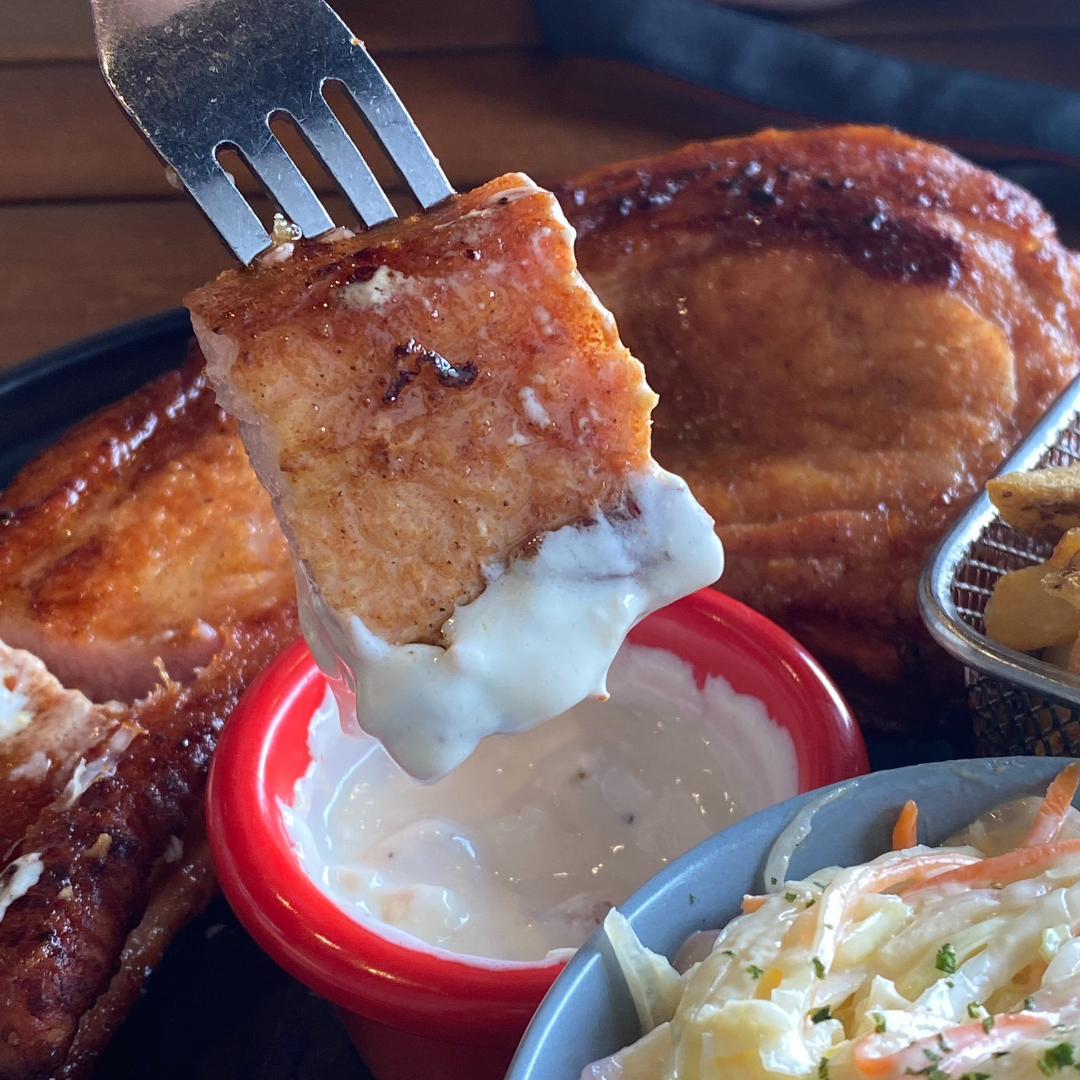 Extra Crispy Roast Pork with Mash Potatoes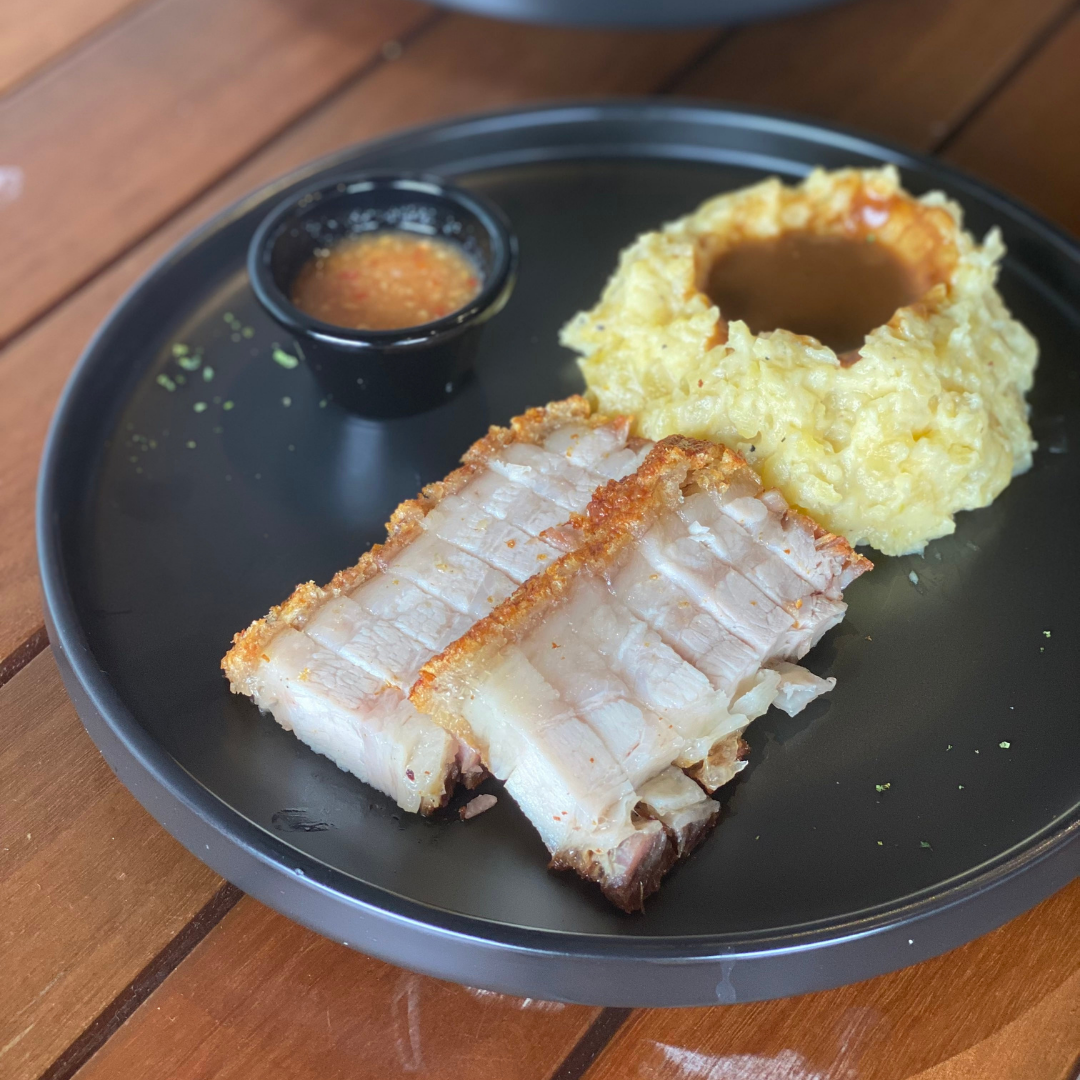 Calling all siew yok lovers because you must try the Crispy Roasted Pork at The Butcher's Table. Slow-Roasted to perfection with a crackling top that's super crispy, with the right amount of lean meat to fat ratio that  will melt-in-your-mouth! Pick a side dish of your choice and pair it with their homemade chilli sauce for dipping.
Plump & Juicy Nitrate-Free Sausages (includes their Special Black Truffle Sausage!)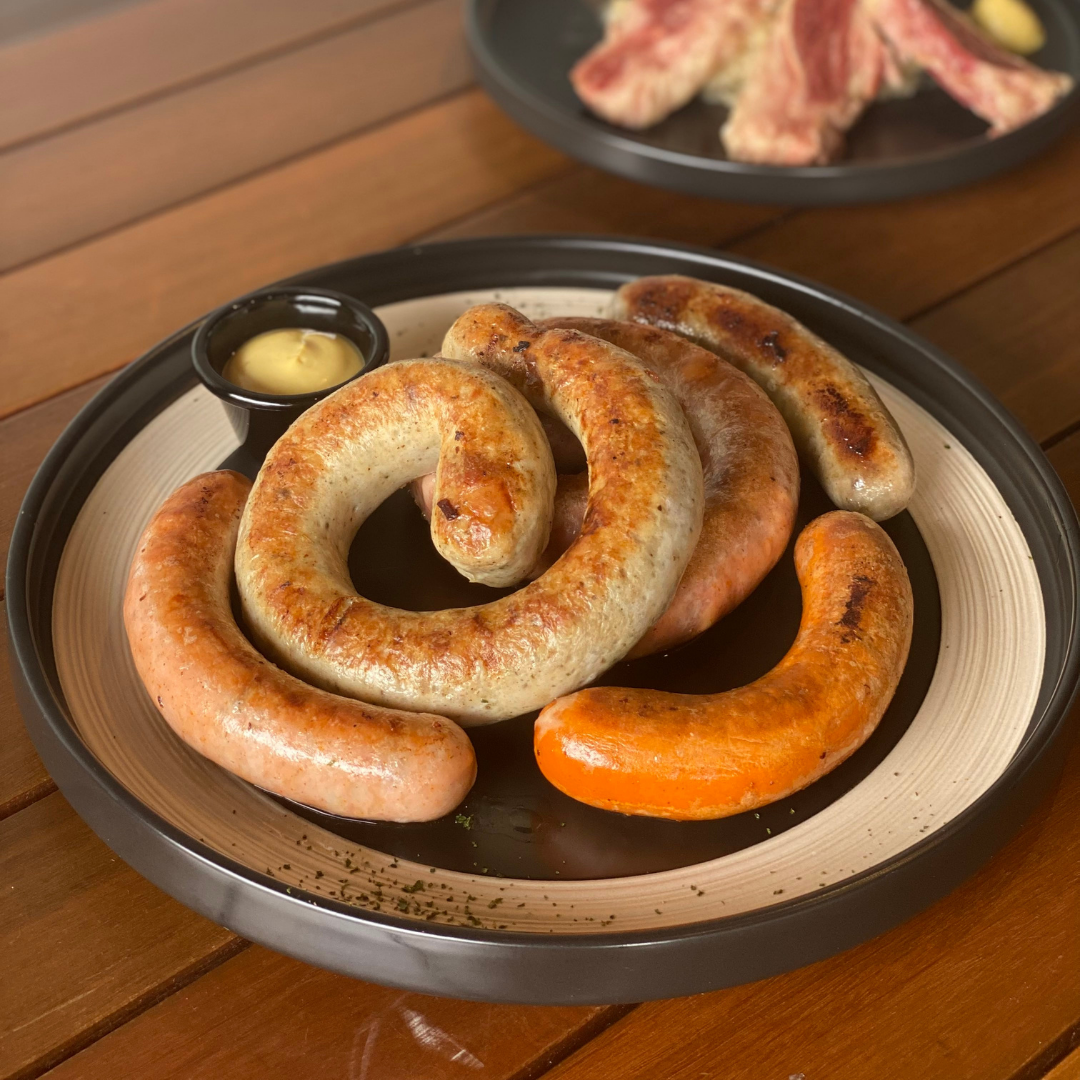 Sausages can't taste any better than at The Butcher's Table – and that's because they freshly ground it in-house. They pride themselves on serving nitrate-free sausages and they only use fresh pork to make it (even the casing is natural!). You can order a variety of sausages and it is all cooked upon order! We recommend you try their Special Black Truffle Pork Sausage, Deluxe Cheese Ring Pork Sausage, and Flaming Hot Sausage (made with bird's eye chilli).
Naturally Wood-Smoked Pancetta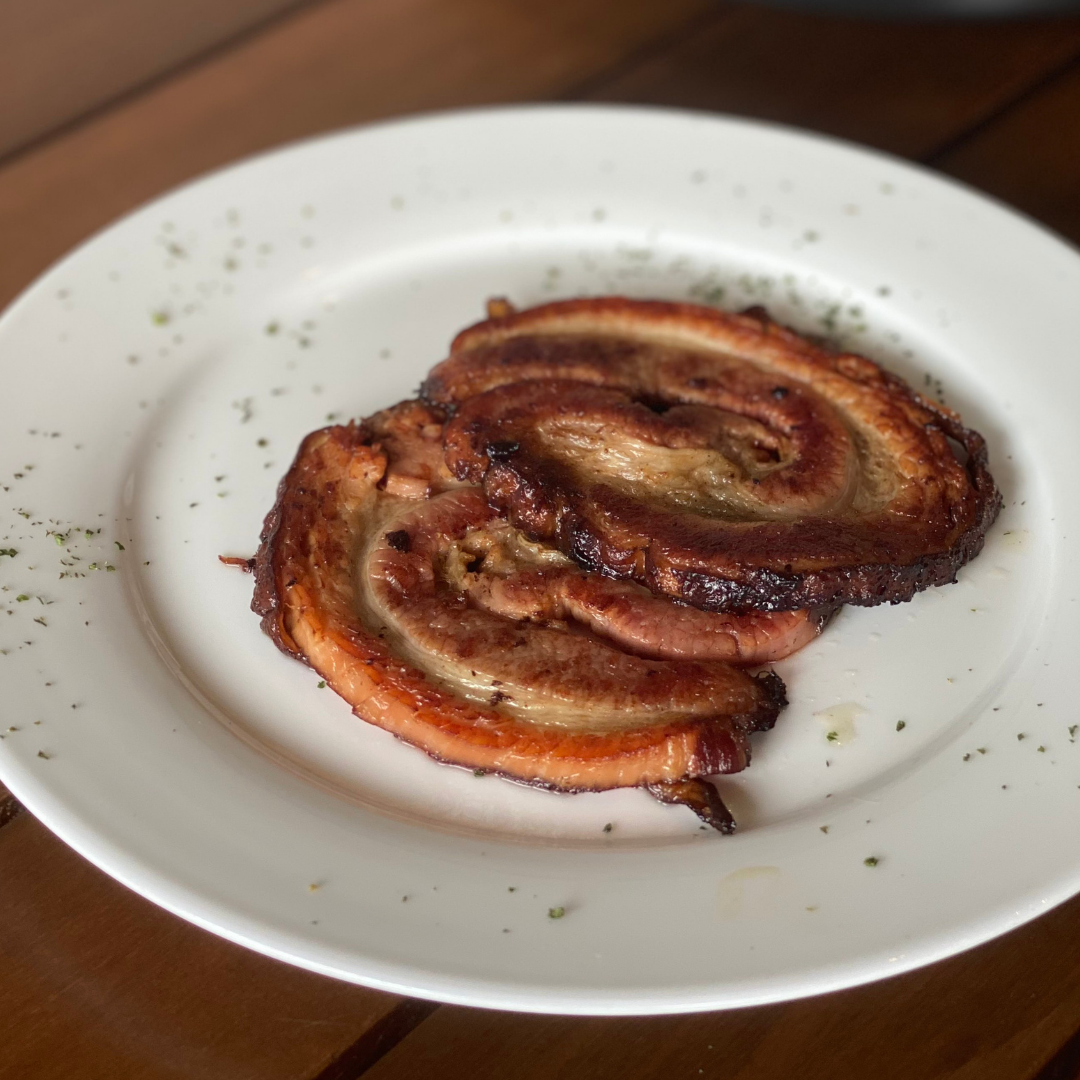 If we could name something better than your regular bacon, their Italian Pancetta would be it. Naturally smoked with imported beechwood chips. No artificial liquid smoke is used here! It's a true labour of love as it requires hours of manual rolling, tying and slow cooking process along with a 30-minute smoking process. It'll certainly be a crowd-pleaser!
Fork-tender Salt Beef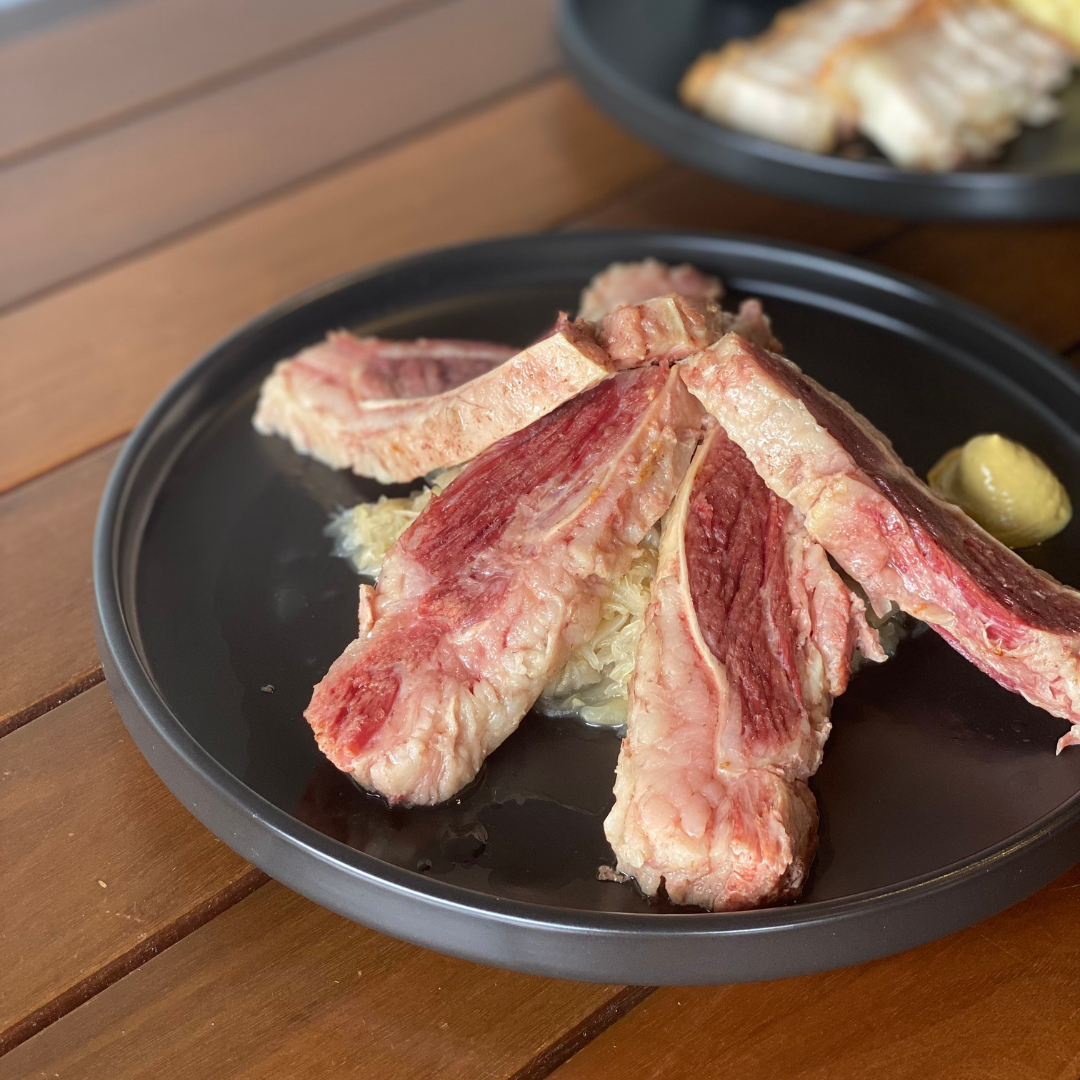 Inspired on a trip to London, Mr Ho wanted to give a go at making his own cured meat and their Salt Beef is the delicious result! This dish can be served with some sauerkraut (fermented raw cabbage) and some mustard sauce for a hint of spiciness.
Get Your Quality Meats That Are Freshly Cut Here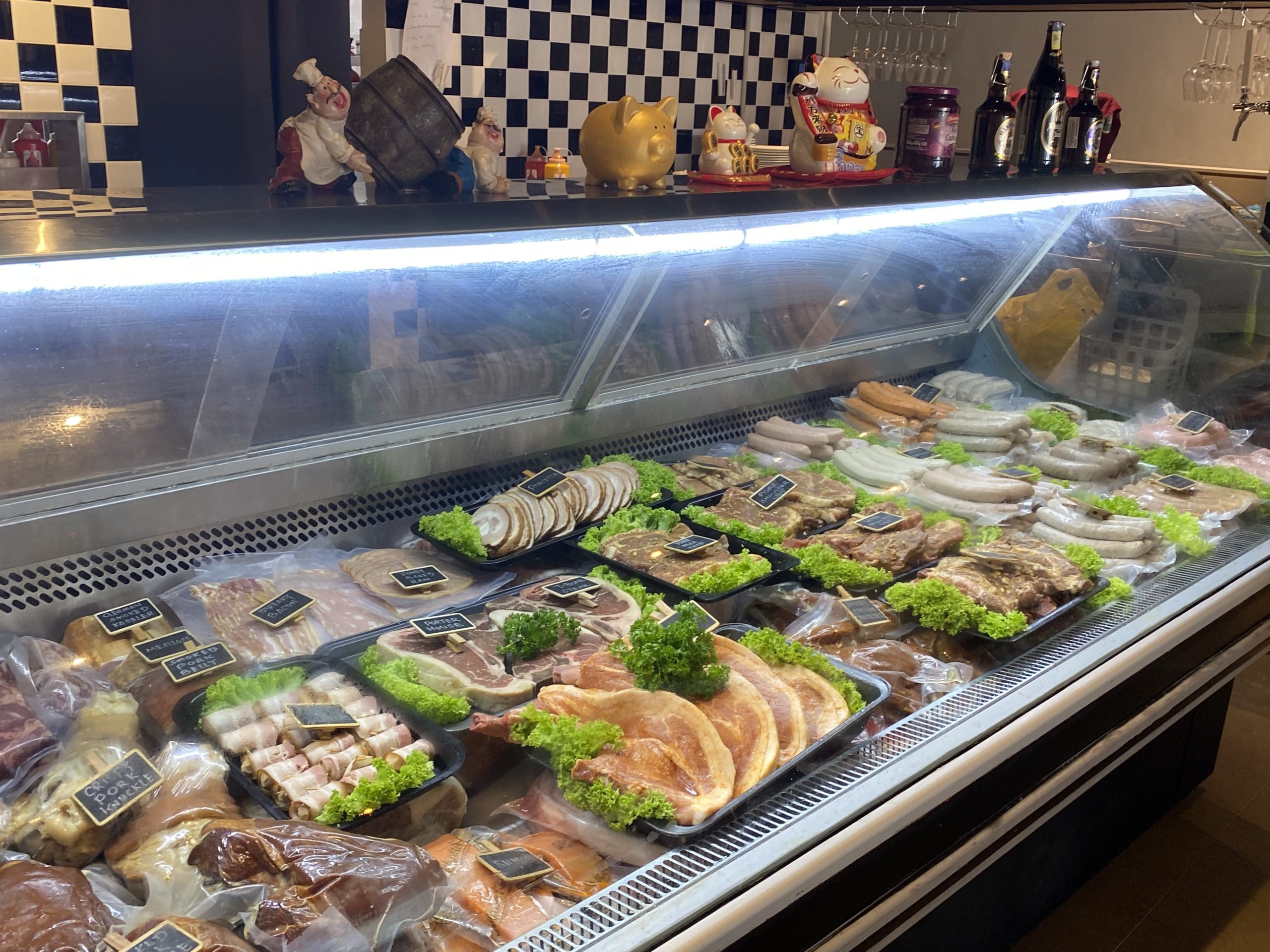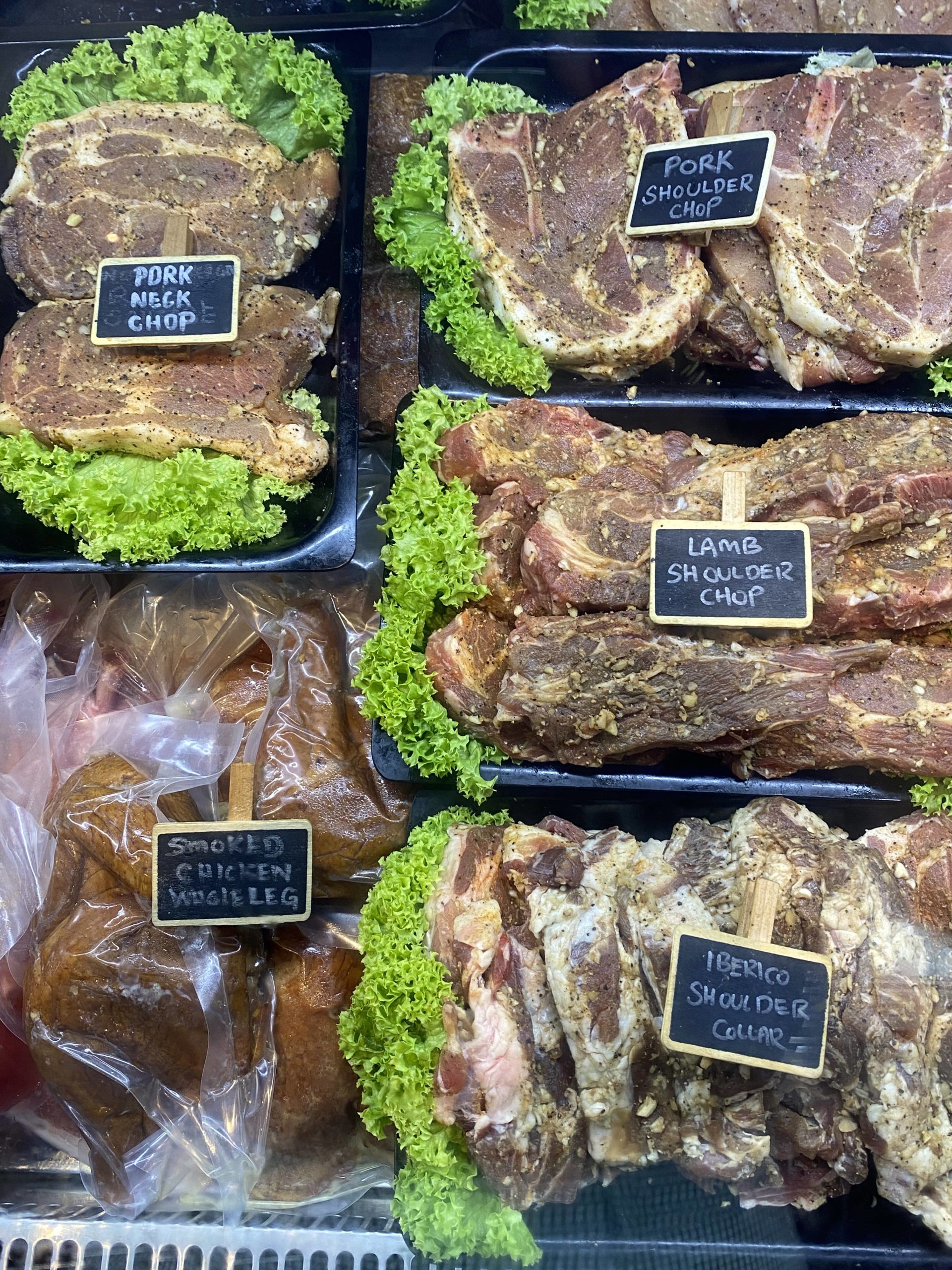 The Butcher's Table has a wide selection of meats that you can check out at their meat counter. From ready to cook sausages to a wide variety of pork cuts, complete your shopping list here to get the freshest meats! Aside from pork, they also offer other poultry cuts like beef and lamb.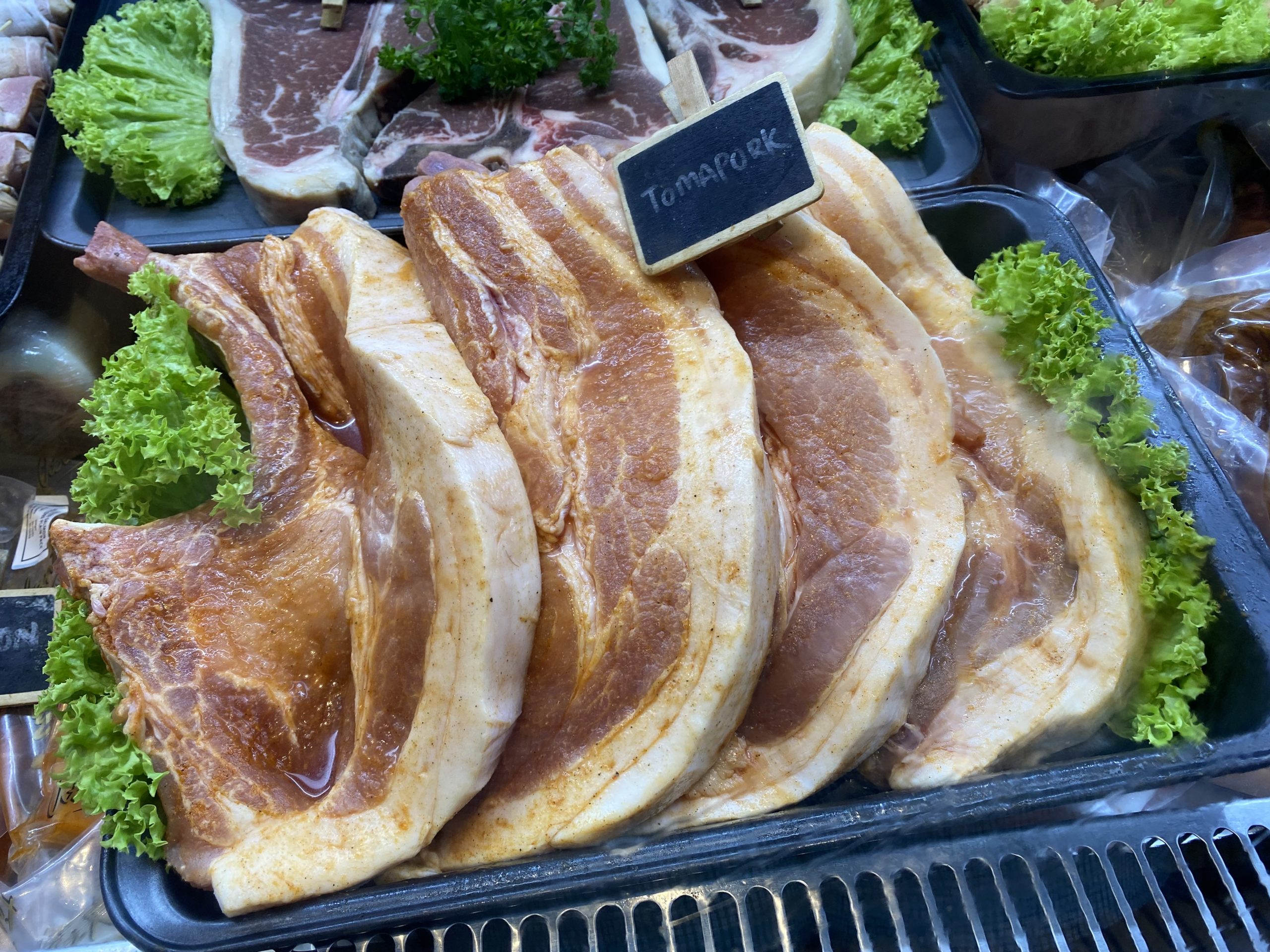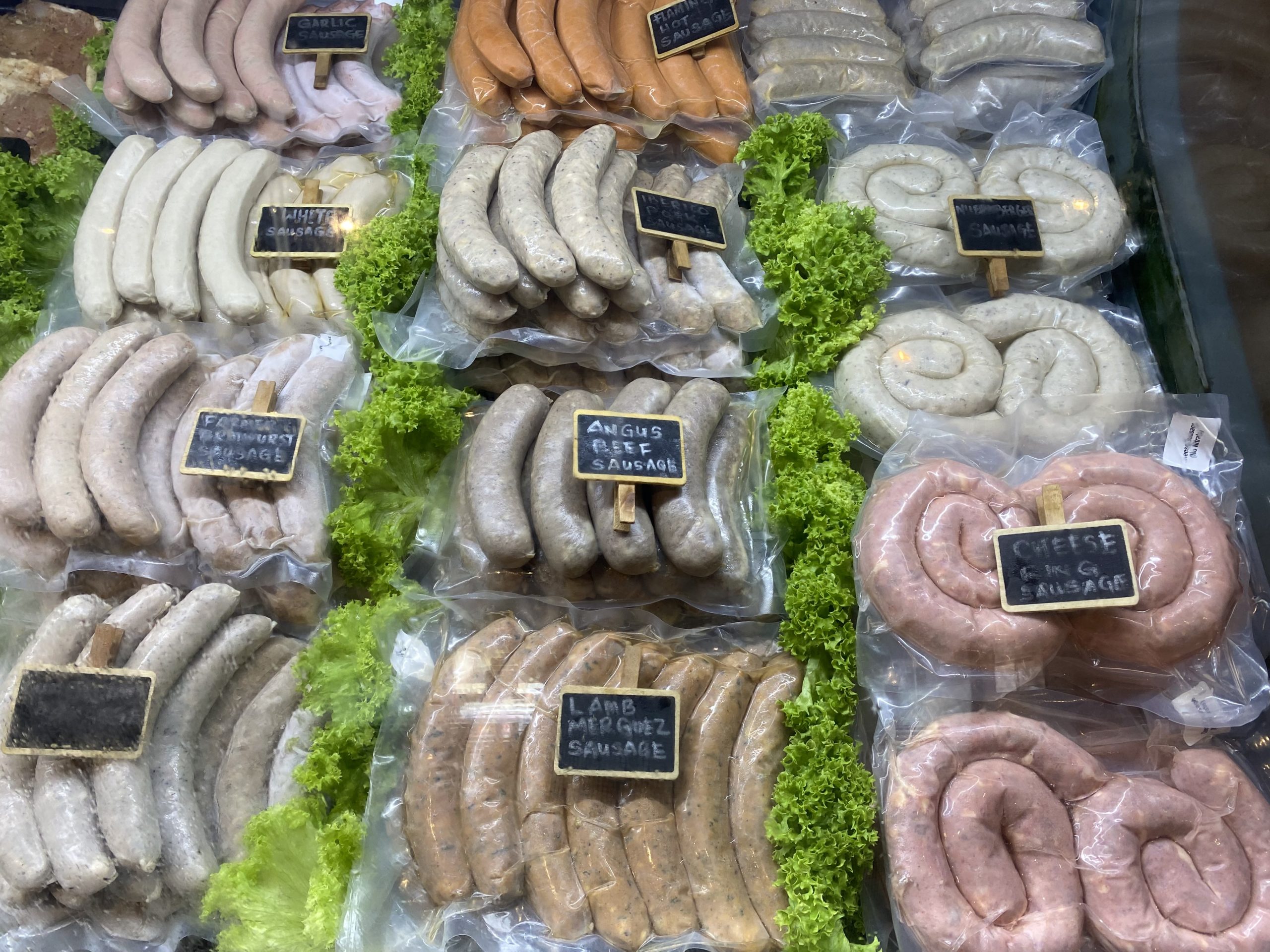 Have You Tried The Butcher's Table?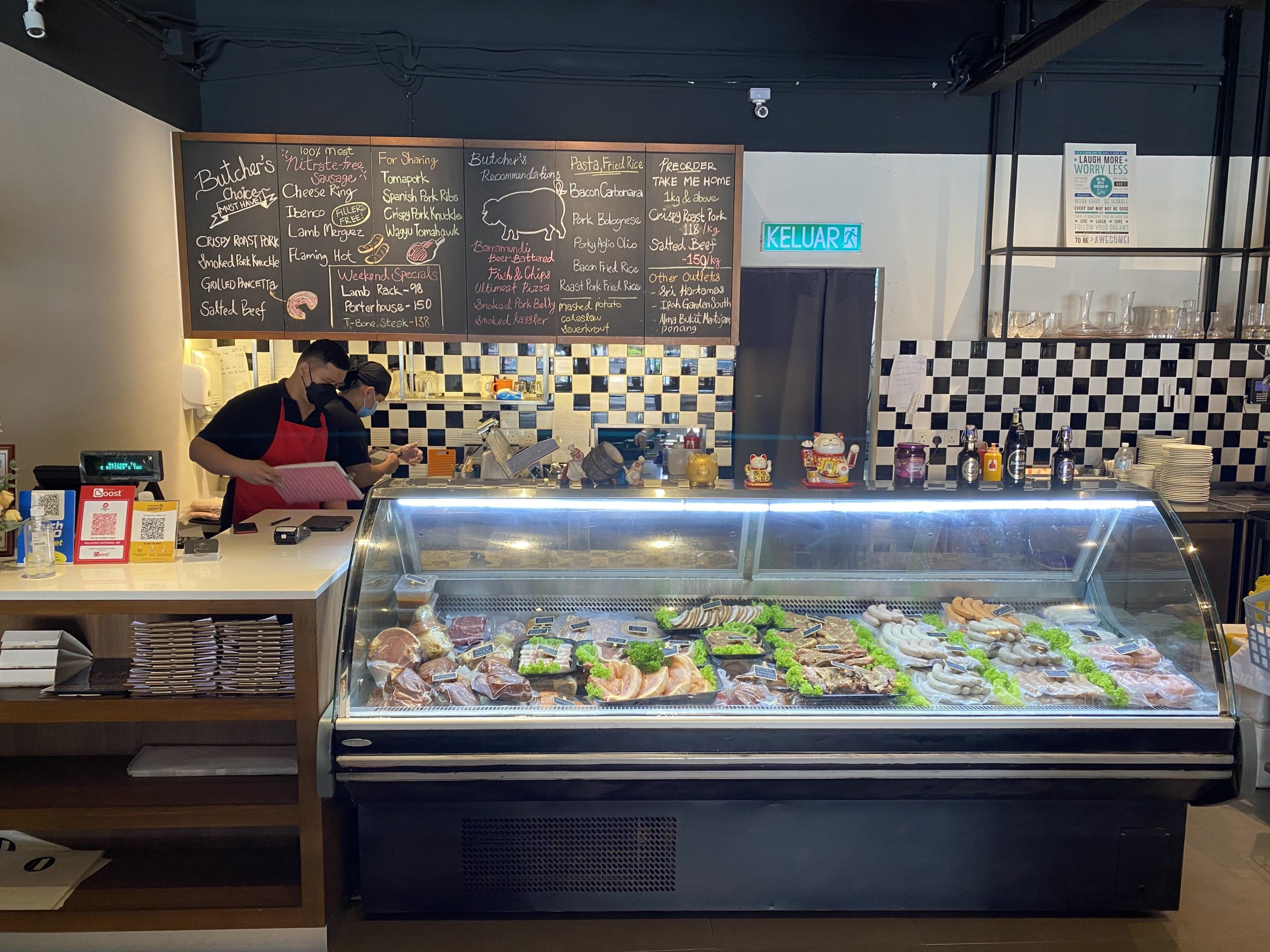 If you are a meat lover, you would have surely heard of The Butcher's Table. We especially love how they have a meat counter and we are able to buy the uncooked ones home. If you haven't visited this restaurant, make sure you call up your makan buddies and have a satisfying meal here! Bye for now!
The Butcher's Table @ SS2
Address: 26, Jalan SS 2/103, SS 2, 47300 Petaling Jaya, Selangor
Opening hours: 11am – 3pm, 6pm – 10pm (Monday to Thursday); 11am – 3pm, 530pm – 10pm (Friday to Sunday)
The Butcher's Table @ Sri Hartamas 
Address: 11, Jalan Sri Hartamas 7, Taman Sri Hartamas, 50480 Kuala Lumpur, Wilayah Persekutuan Kuala Lumpur
Opening hours: 11am – 3pm, 6pm – 10pm (Daily)
The Butcher's Table @ Ipoh Garden South
Address: 18, Tingkat Taman Ipoh 6, Taman Ipoh Selatan, 31400 Ipoh, Negeri Perak
Opening hours: 12pm – 3pm, 6pm – 10pm (Daily)
The Butcher's Table @ Penang 
Address: 19G & 21G, Lorong Seri Impian 2, Taman Seri Impian, 14000 Bukit Mertajam, Penang
Opening hours: 12pm – 3pm, 6pm – 10pm (Daily)
Status: Non-halal
Link(s): Website | Facebook | Instagram
READ This Hotpot Restaurant in KL Offers A Unique Experience With Pork Tripe Chicken Stew
Now Playing, Catch New Episodes Every Friday At 7PM
New Shopee Deals: https://shp.ee/mwksseq
Lazada Everyday Low Price https://lzd.la/page
–
We would like to invite you to join our New Telegram Group! We will regularly post about good food, casual promos, giveaways, and interesting findings in Malaysia.