Think of comfort food and a slew of scrumptious delights flood your mind. But no one can ever really say no to piping hot soup with al-dente noodles topped with thick slabs of meat, bamboo shoots and mushroom. Yes, we're talking about ramen today! Gather around, foodies – because we're uncovering the top 12 ramen spots in Klang Valley for a taste of authentic Japanese flavours without flying out of the country.
Top 12 Japanese Ramen Spots In KL & PJ You Must Try:
1. KANBE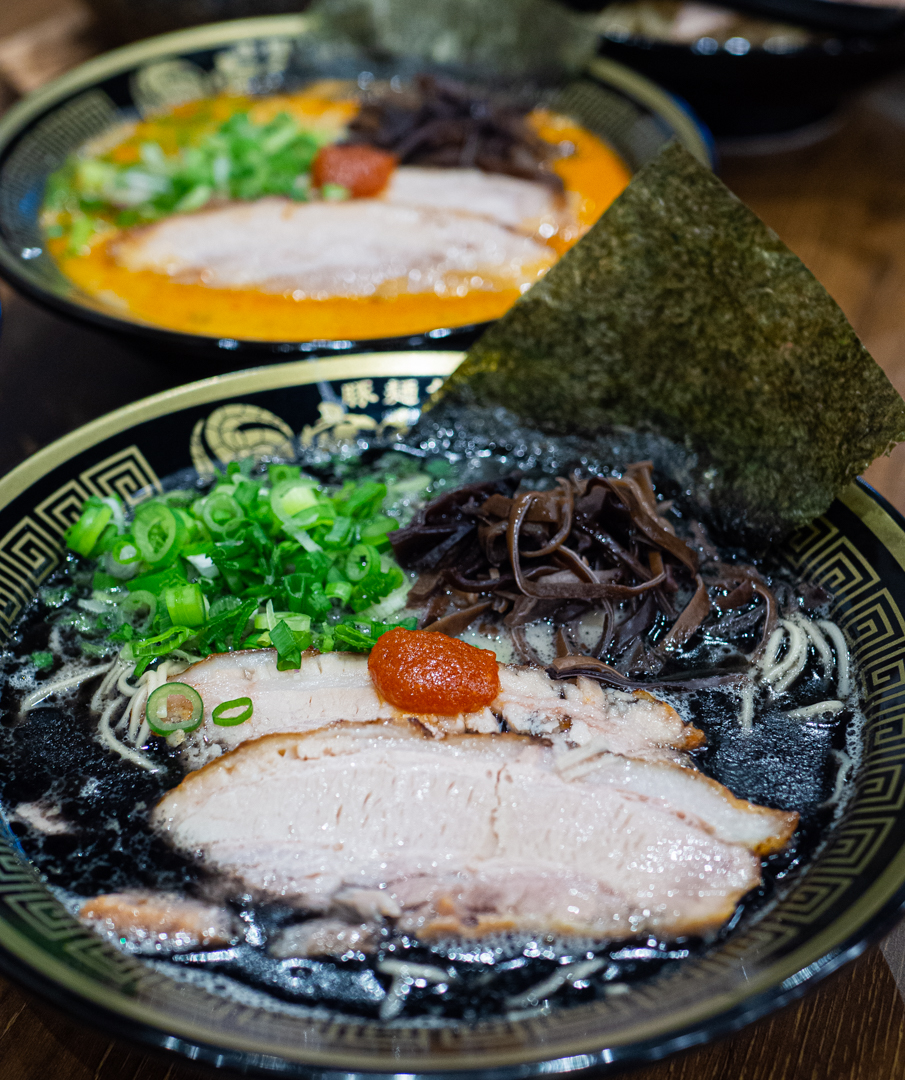 The new kid on the block – KANBE is certainly making a mark within just a month of opening its doors.  Helmed by chefs from Tokyo, KANBE serves authentic Hakata-style Tonkotsu ramen. From signature Shiro to Yuzu, you can choose from 8 different types of broth made by simmering for at least 48 hours. You get to fully customise your perfect ramen (down to the firmness of noodles, spiciness and more) that's topped with thick slabs of tender char siu that will melt in your mouth!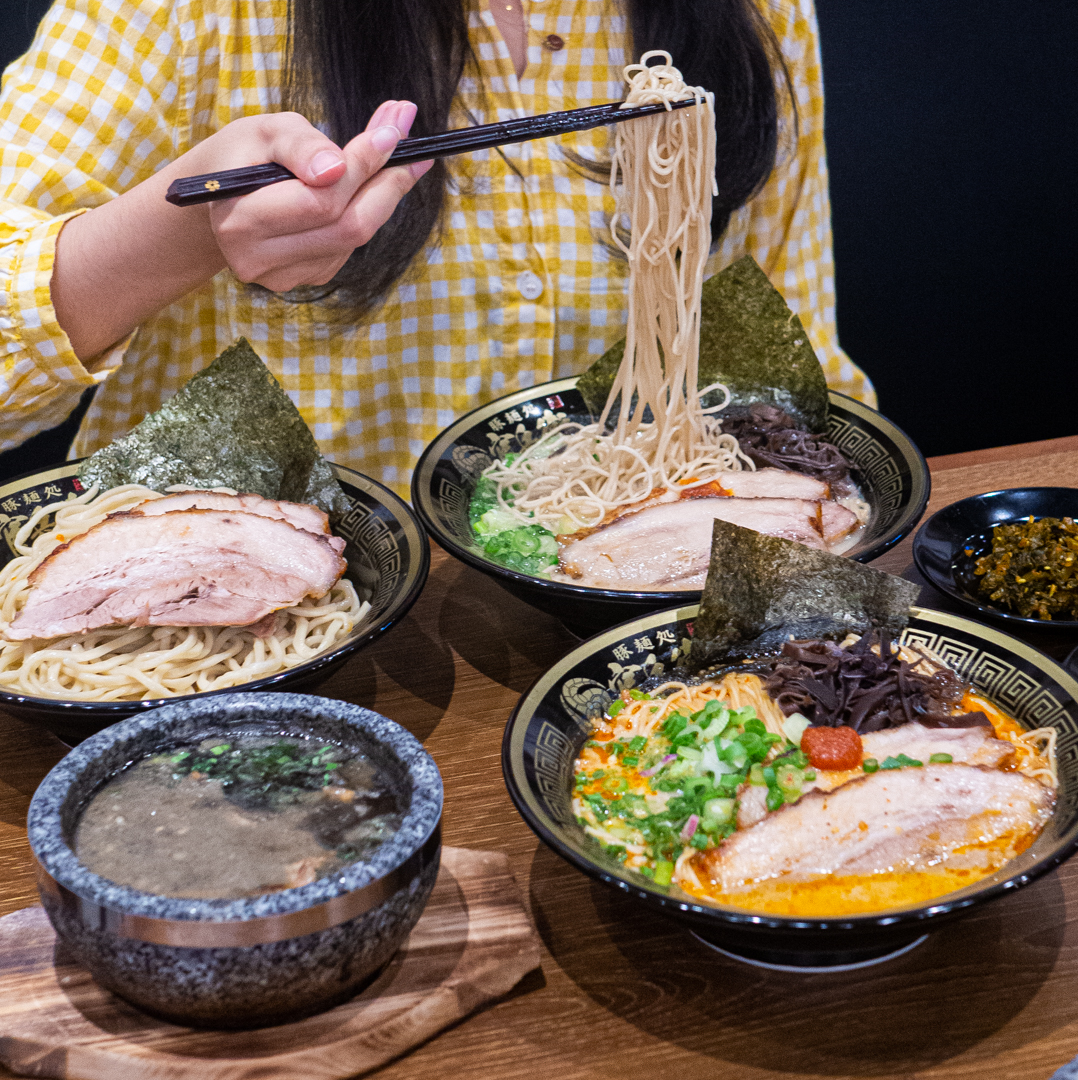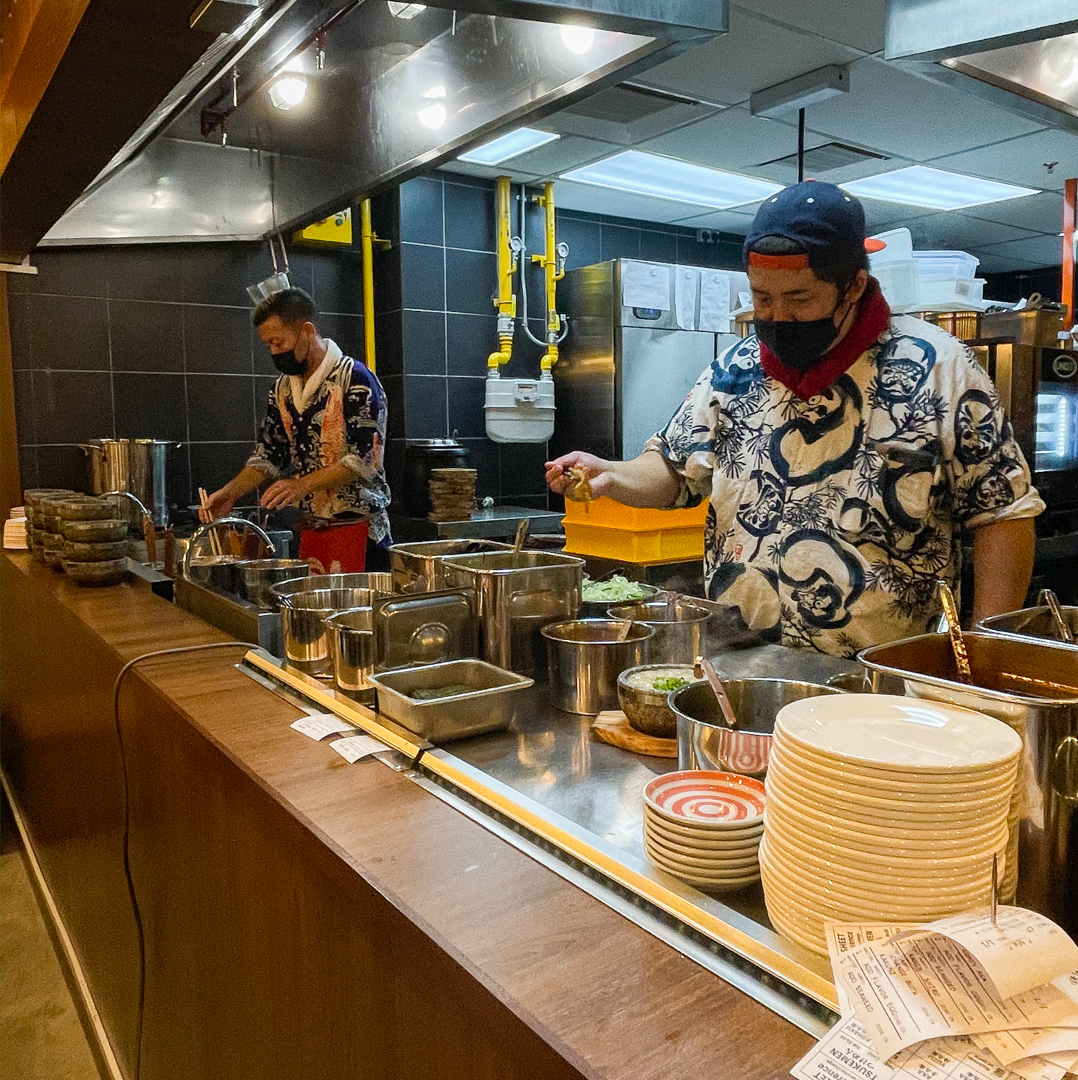 If you're a fan of thicker broths, definitely give their Tsukemen a go! Choose from the same 8 types of broth with it being served in hot stone pots paired with thick noodles. Enjoy your ramen with their pickled side dishes set at each table with your cup of Oolong tea that's FOC too! Slurp up on your noods as you watch the chefs work their magic in the open kitchen. It's recommended to come early as there's a snaking queue daily and they only have limited bowls per day.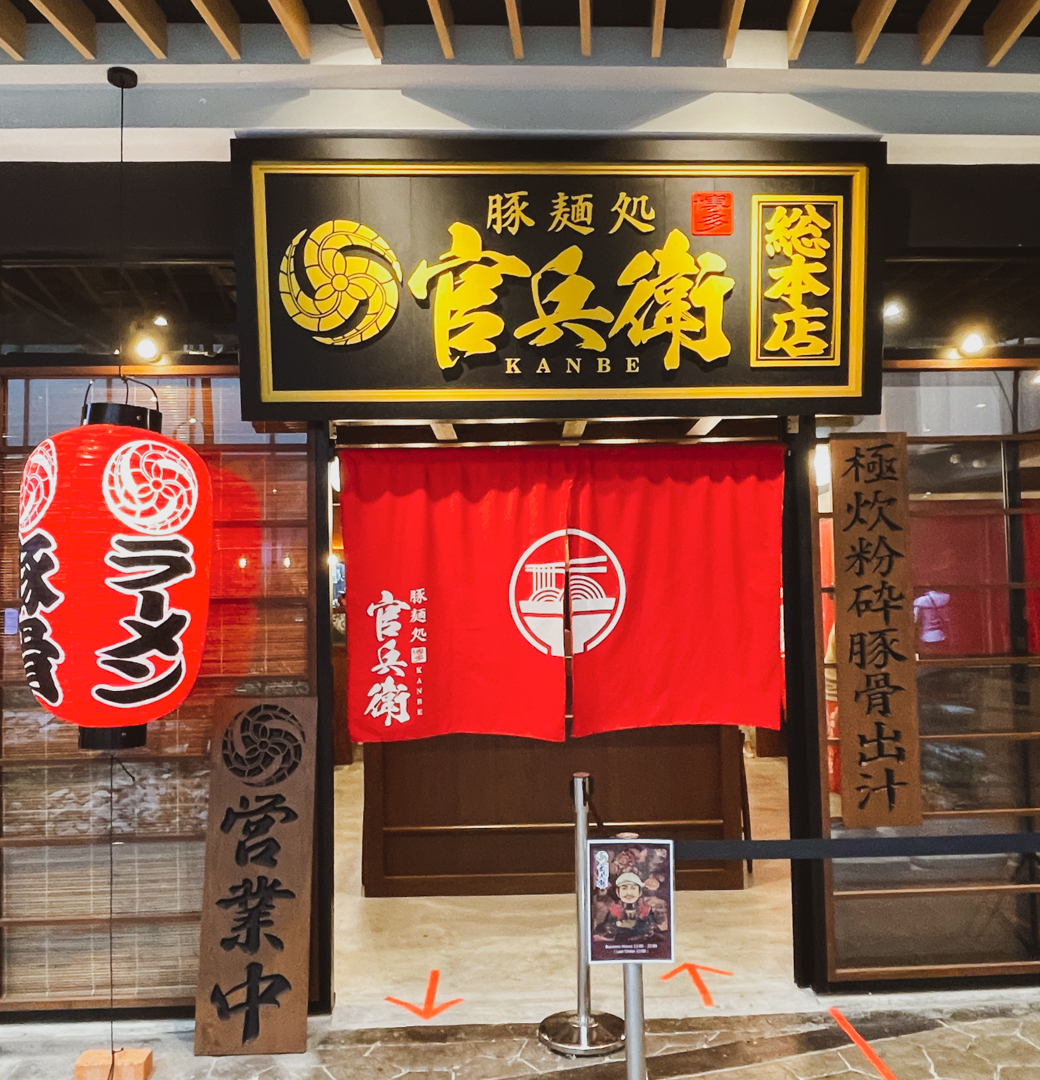 Address: GF-08, 163 Retail Park, 8, Jalan Kiara, Mont Kiara, 50480 Kuala Lumpur.
Operating hours: (DAILY) 11AM – 9PM
Status: Non-Halal
2. Ramen Bar Shi Shi Do
With the same brainchild behind the popular Menya Shi-Shi Do at Jaya One, Ramen Bar Shi Shi Do definitely ups the ante in terms of atmosphere. Immediately transport yourself to the streets of Japan in their latest outlet at The Gasket Alley. Besides their signature Hakata-style ramen, they also have seasonal menus you can look out for, such as the newest Matcha Ramen perfect for Matcha lovers!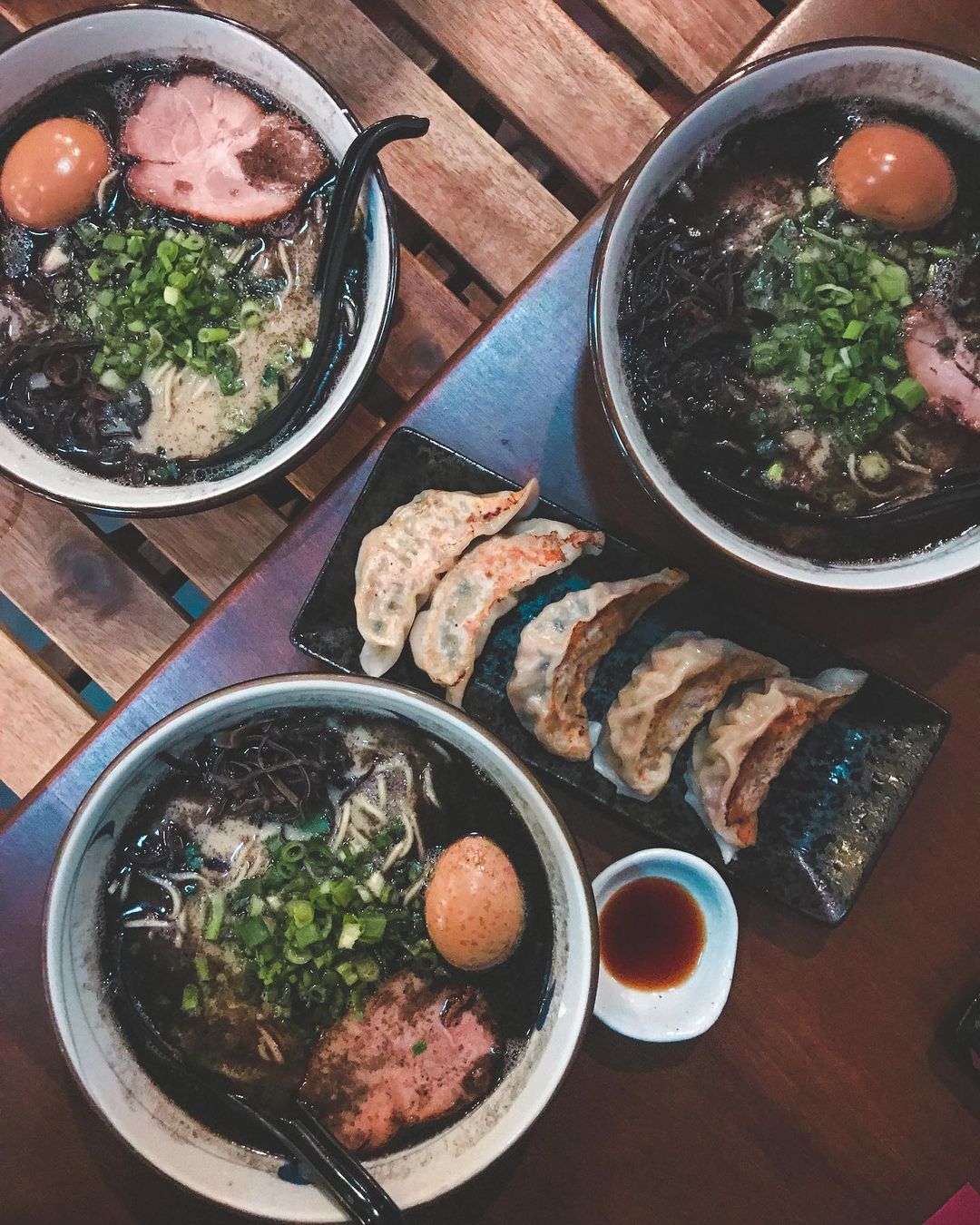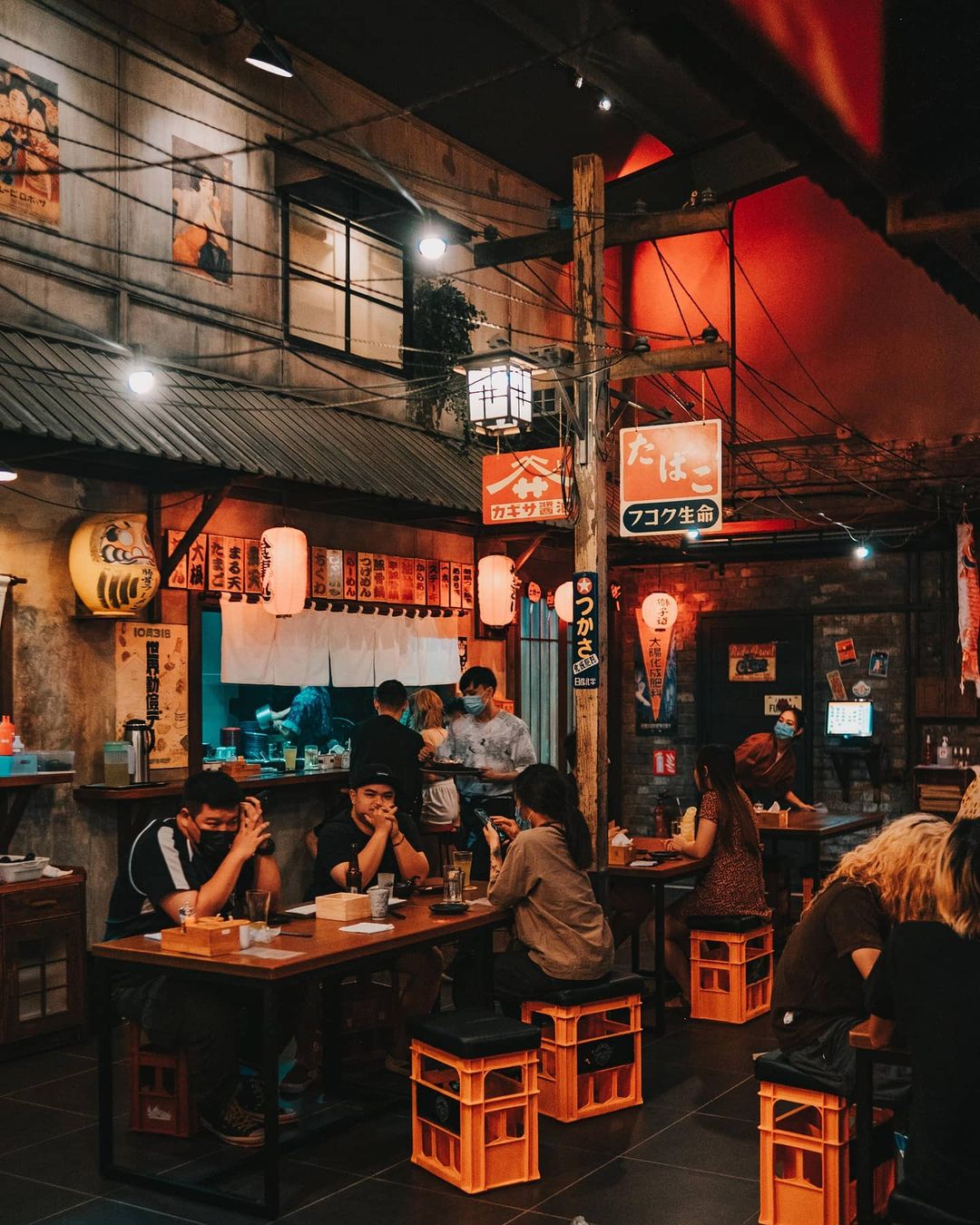 Address: Jalan 13/6, Pjs 13, 46200 Petaling Jaya, Selangor
Operating hours: (TUE – SUN) 12PM – 12AM | Closed On Mondays
Status: Non-Halal
3. Ramen Seirock-ya
A rare gem in the city is this next one that specialises in Tori Paitan Ramen (chicken broth ramen) and it's also Halal-certified. Ramen Seirock-Ya uses creamy and thick chicken broth that's been simmered for over 6 hours, then topped with tender chicken meatballs and slices. Don't forget to squeeze in the lemon for a refreshing taste!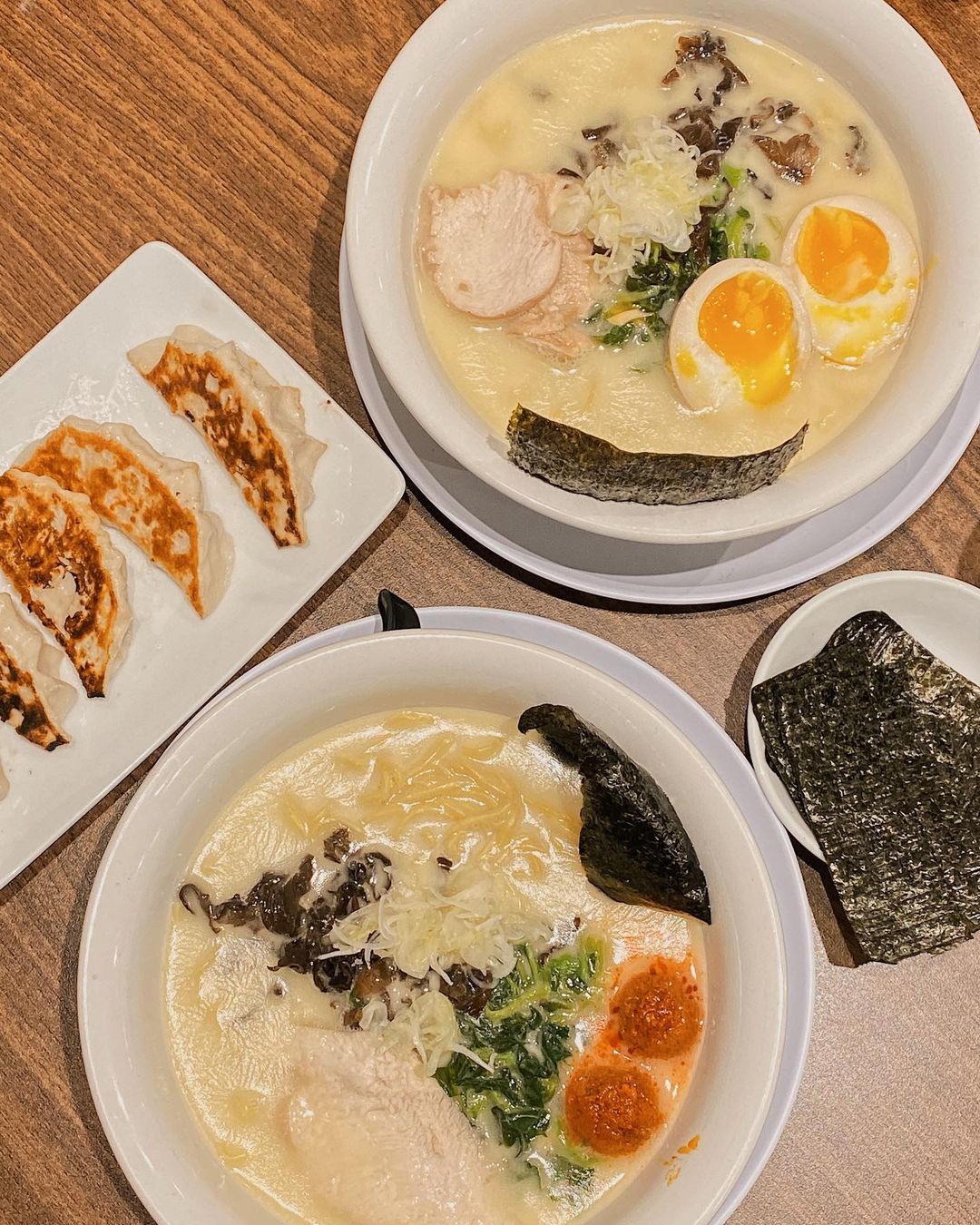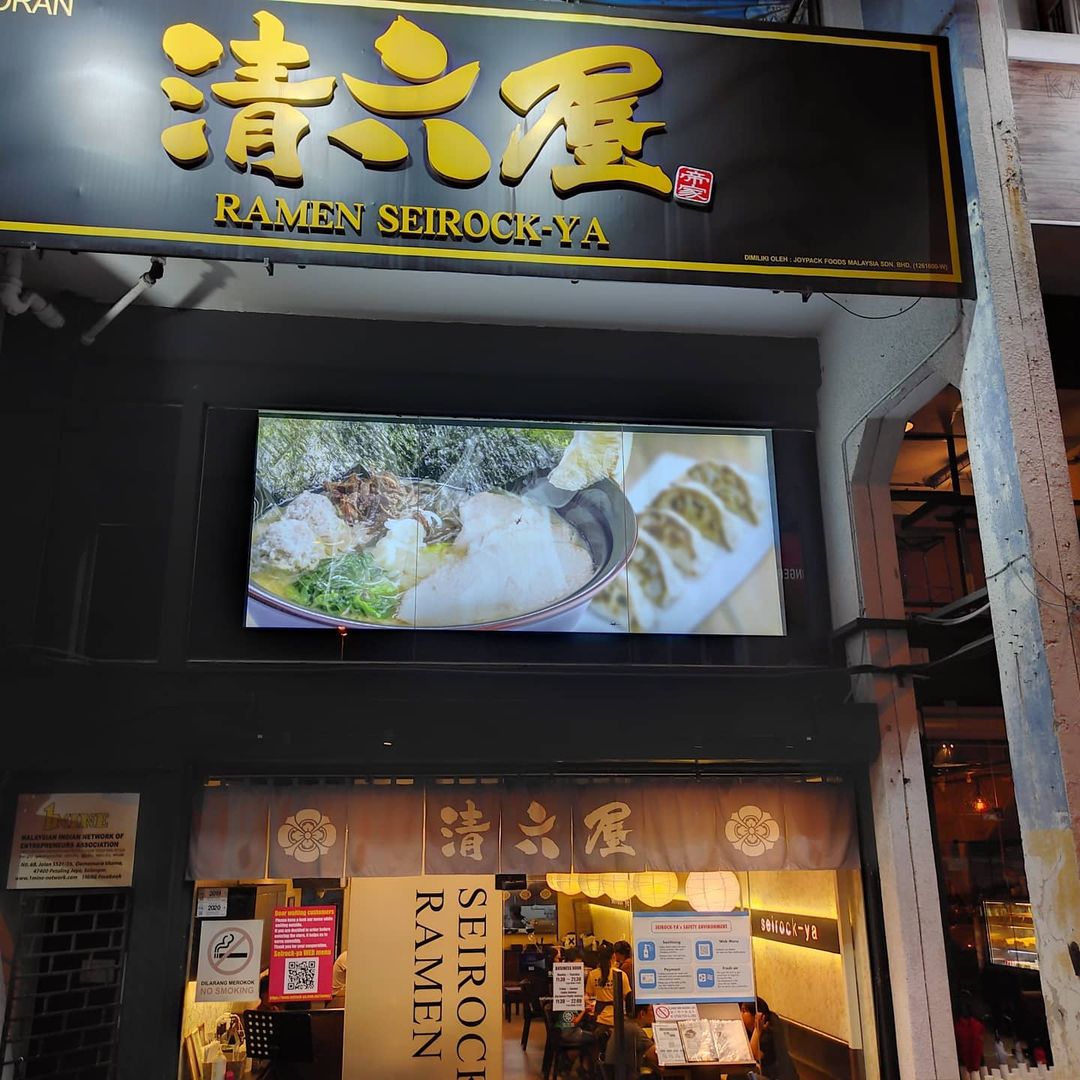 Address: 6-G, Jalan SS 21/35, Damansara Utama, 47400 Petaling Jaya, Selangor.
Operating hours: (MON – THU) 11:30AM – 9:30PM | (FRI – SUN) 11:30AM – 10PM
Status: Halal
Link(s): Website | Facebook | Instagram
4. Daruma Syokodo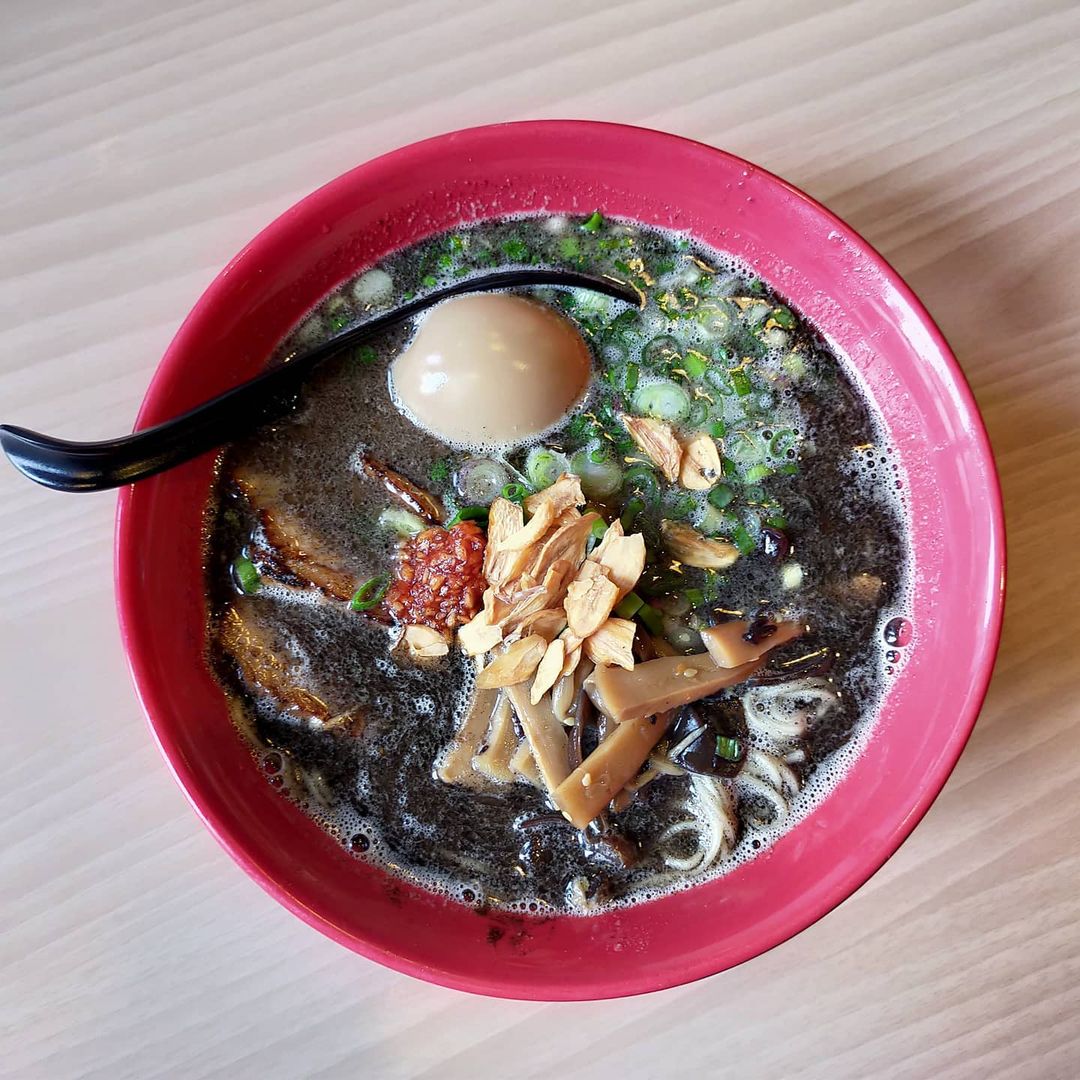 If you're up for slightly more affordable and authentic Japanese food then Daruma Syokodo is another hidden gem for you to uncover. Of course, we're here for the ramen only. Offering a variety of thick Tonkotsu soup base and customisable ramen according to your palate, this spot serves up a mean bowl of soul-comforting ramen.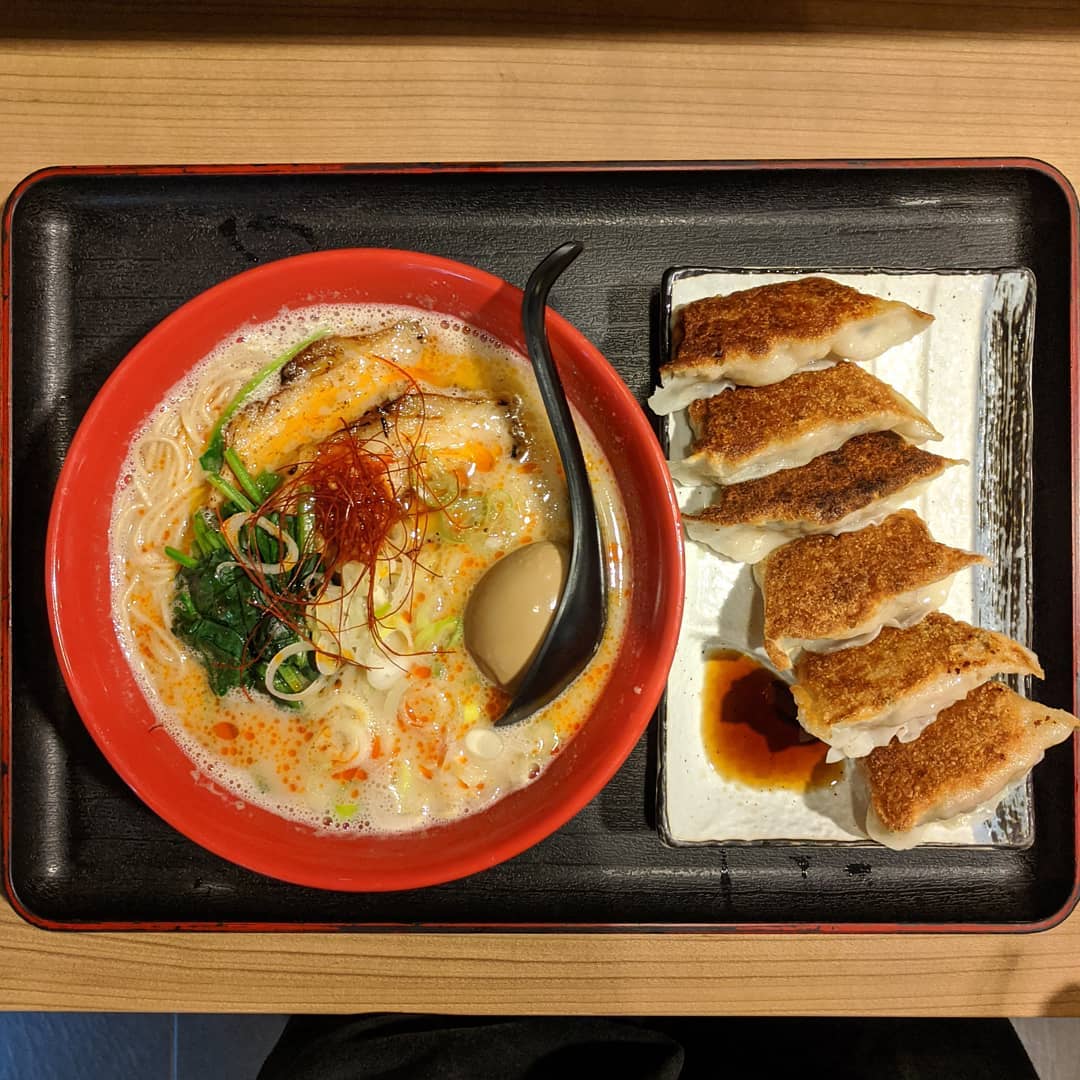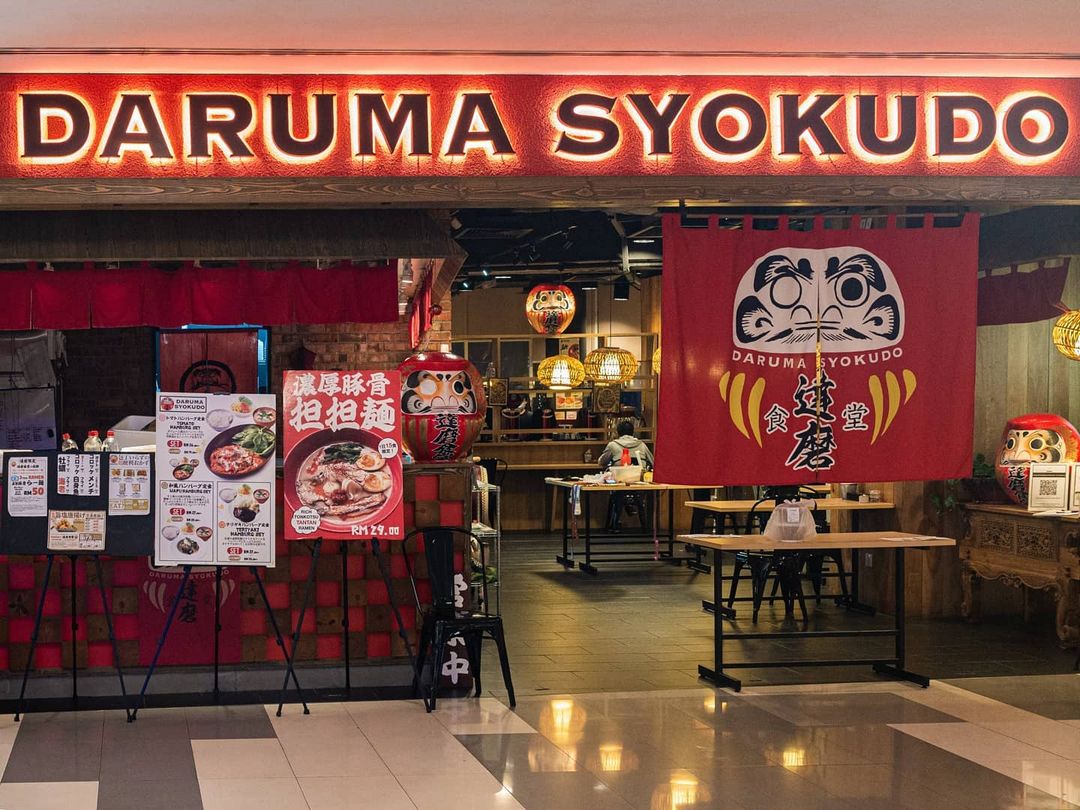 Address: Unit L1-20, 1, 1, Jalan Kiara, Mont Kiara, 50480 Kuala Lumpur.
Operating hours: (DAILY) 10AM – 9:30PM
Status: Non-Halal
5. Menya Musashi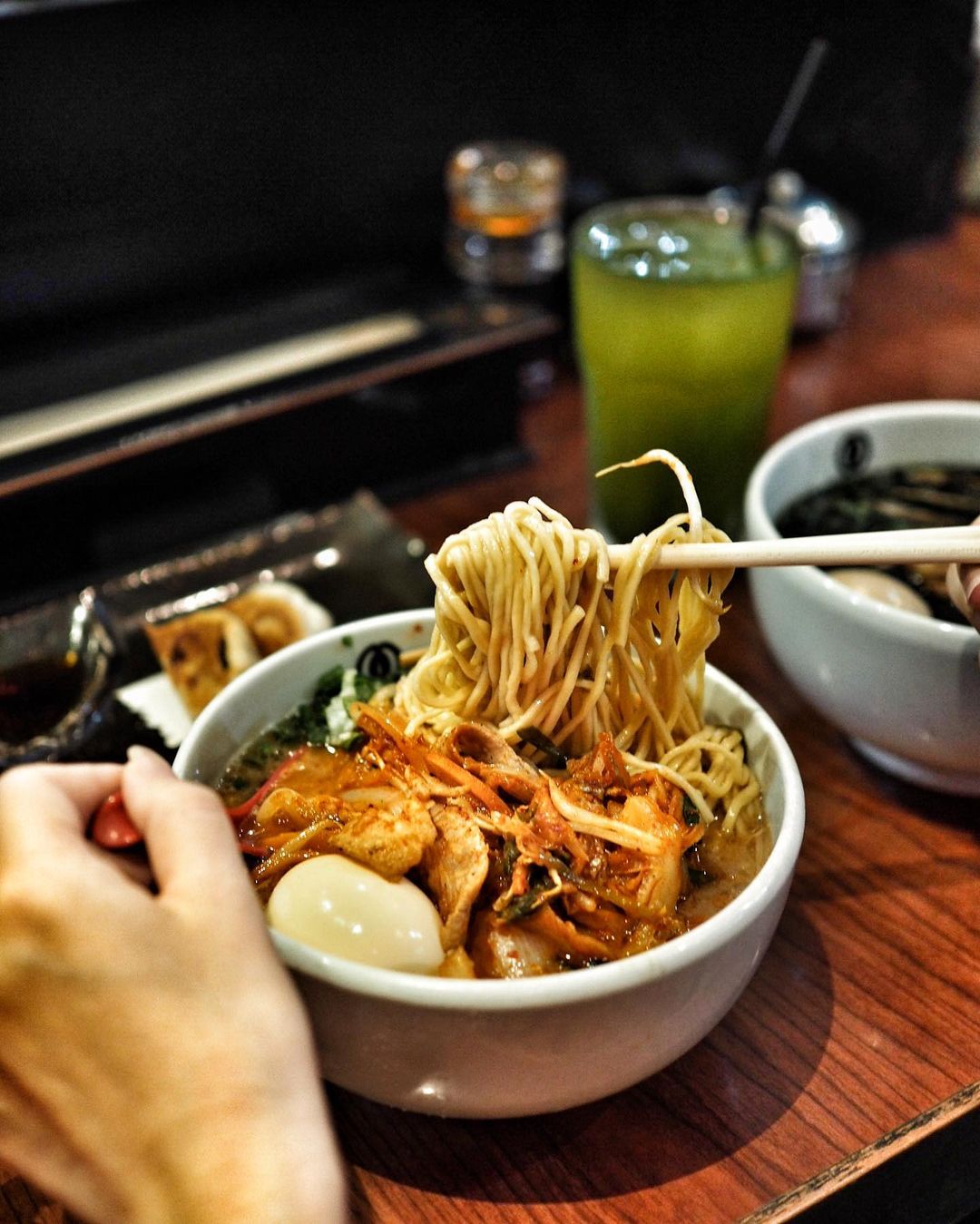 If you've been a ramen lover for long, then this next place may not be a stranger to you. Located inside of Isetan at 1 Utama shopping mall is Menya Musashi – a ramen chain hailing all the way from Tokyo, Japan. The Kuro Ajitama Ramen is easily a crowd-favourite for a well-balanced garlicky taste. Their generous servings of roasted pork is also one of the many reasons patrons come back for more.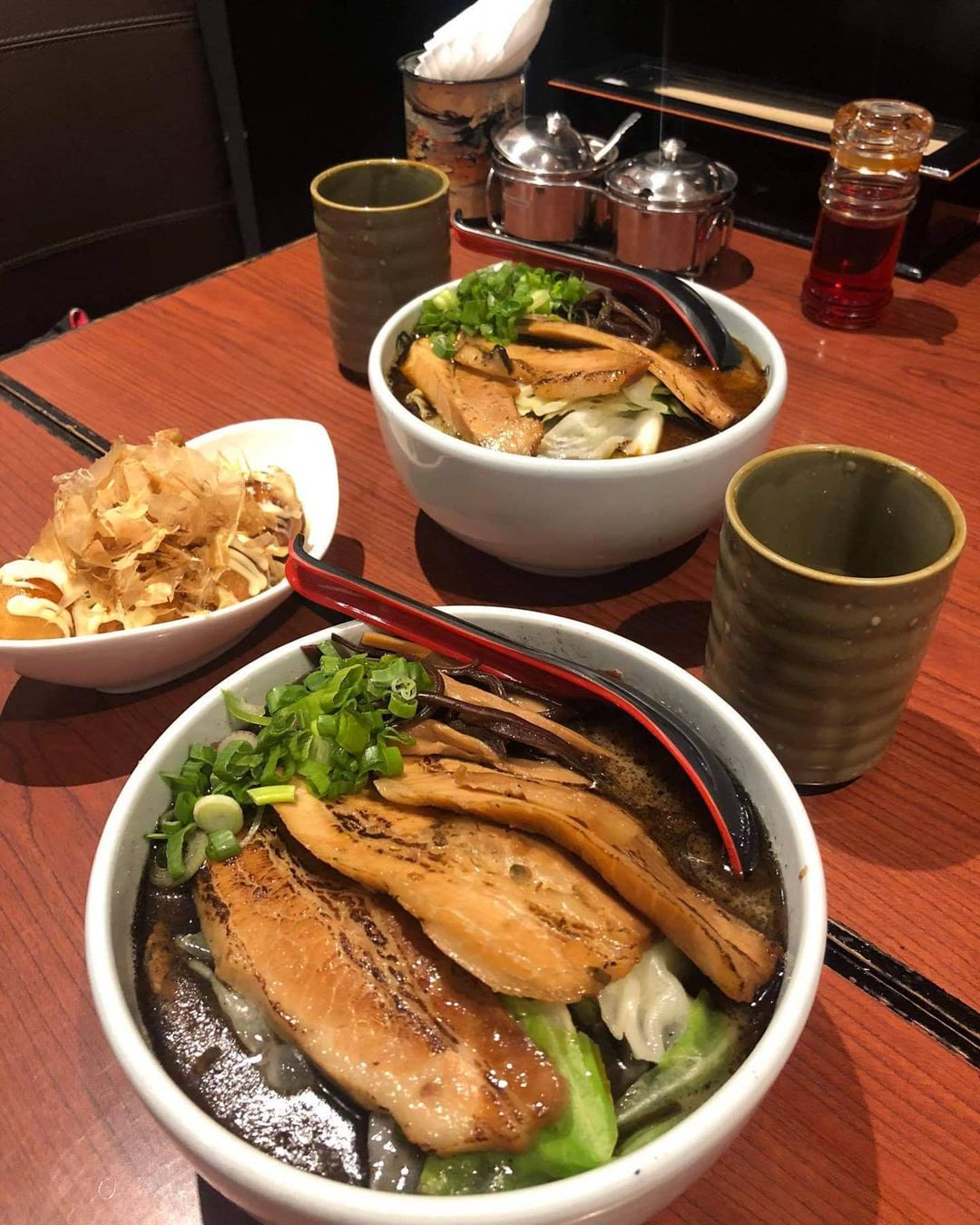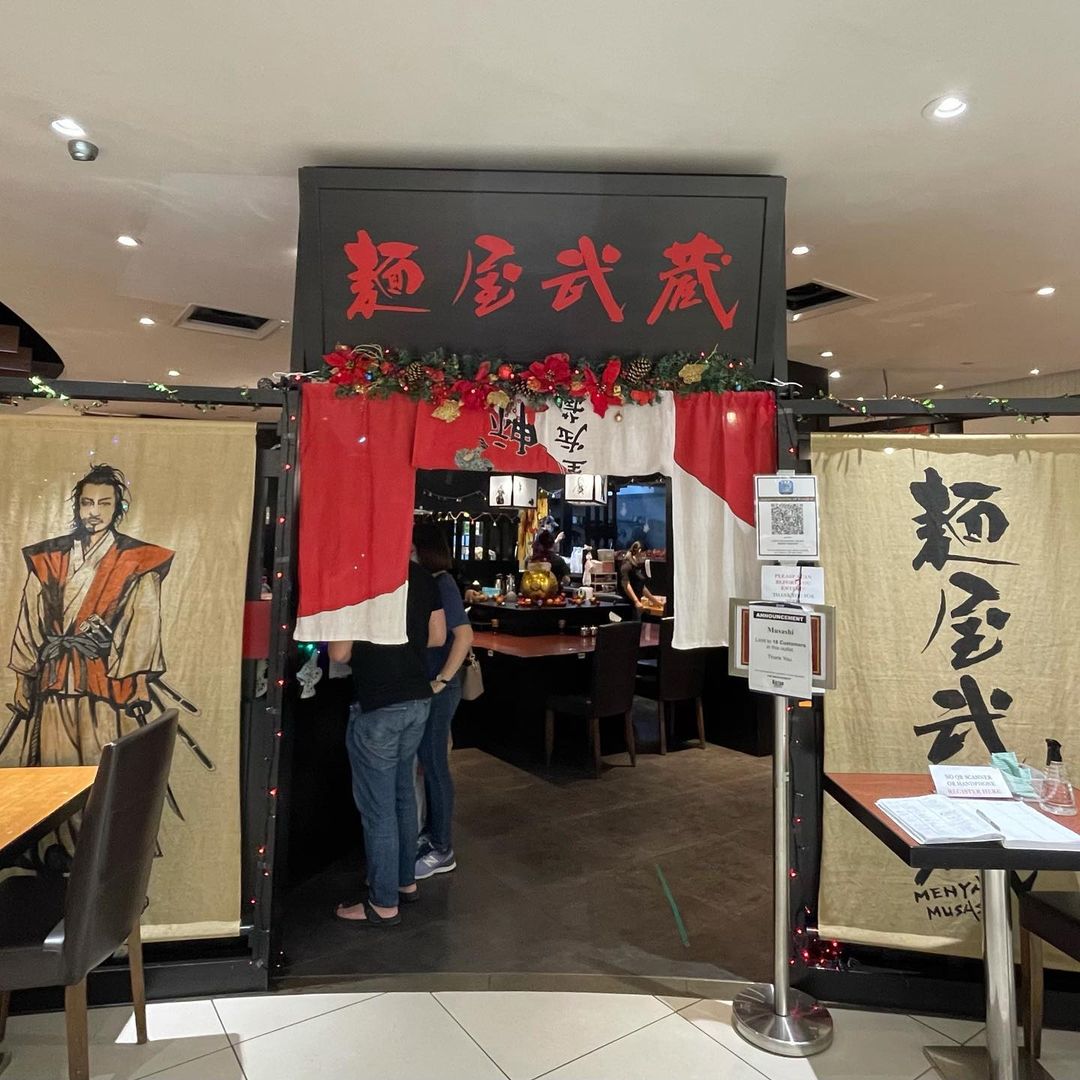 Address: One Utama, Level 2, Eat Paradise Isetan, 1 Utama, 47800 Kuala Lumpur.
Operating hours: (DAILY) 11AM – 10PM
Status: Non-Halal
Link(s): Facebook
6. Maruki Ramen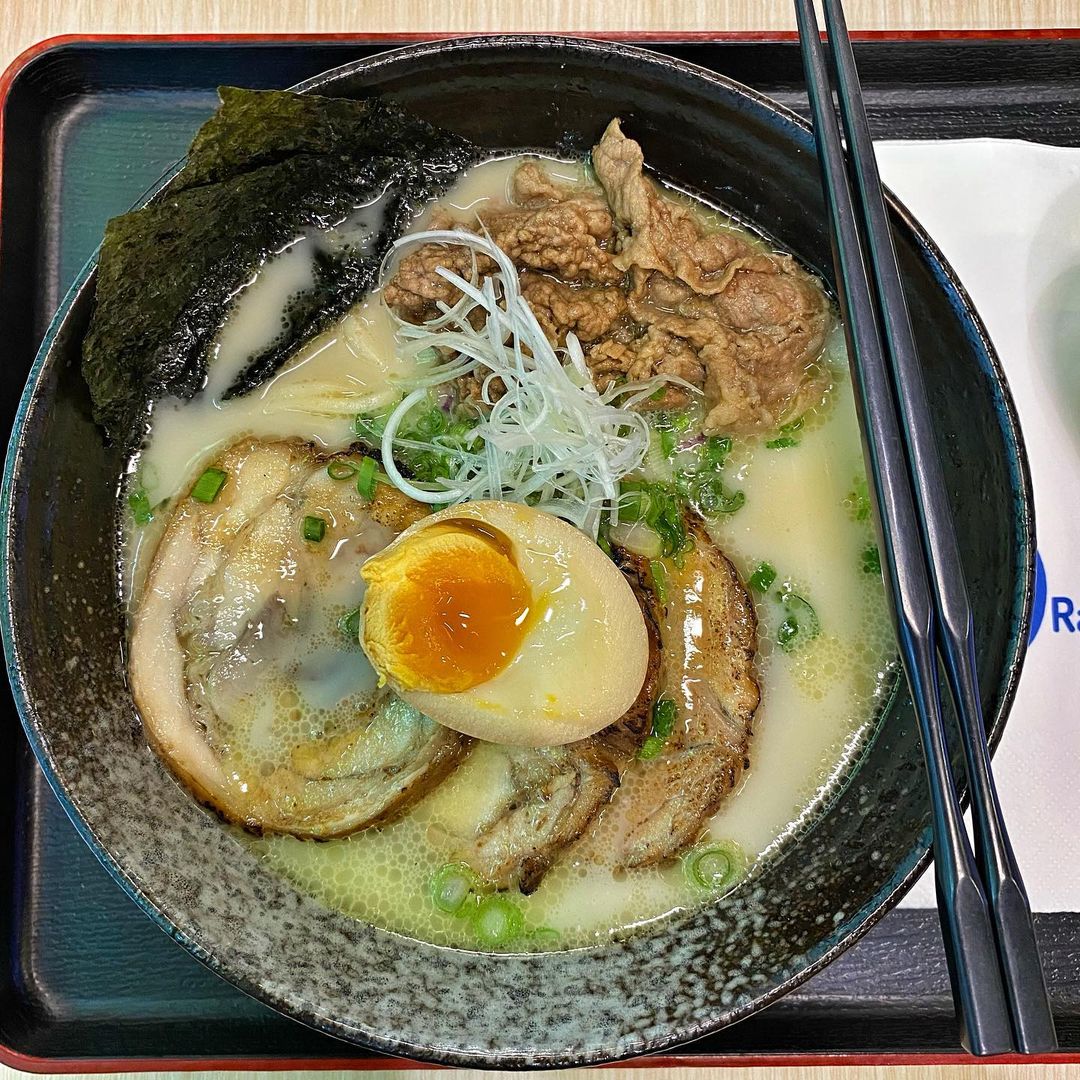 Moving on, this next spot located in The Linc KL is not to be missed for ramen lovers too. Known for their handmade noodles, tender chicken rolls and heartwarming broths, Maruki Ramen is great for those looking for pork-free ramen. Elevate your ramen game by trying out their signature Classic Kara A5 Wagyu Ramen that's topped with Wagyu beef slices!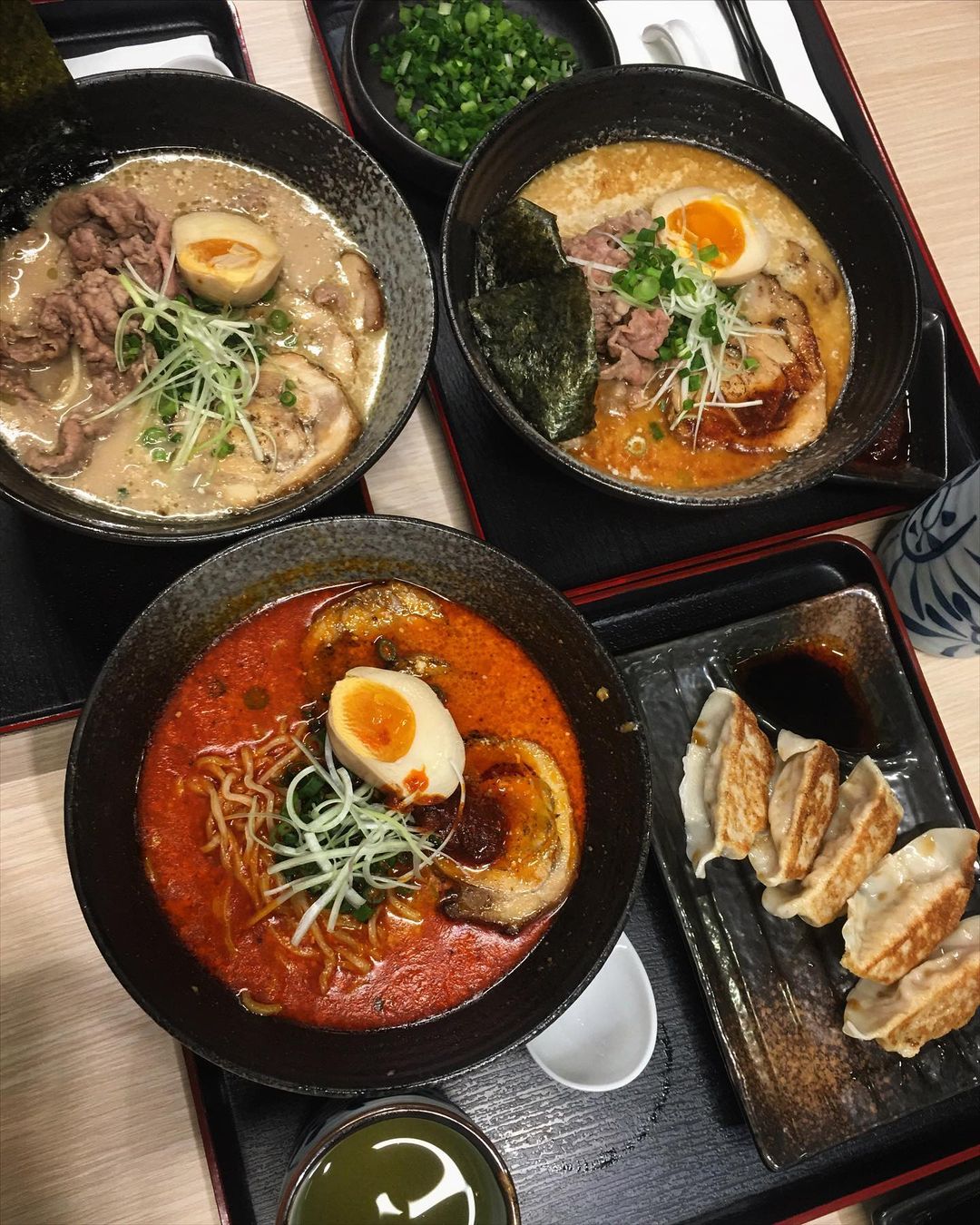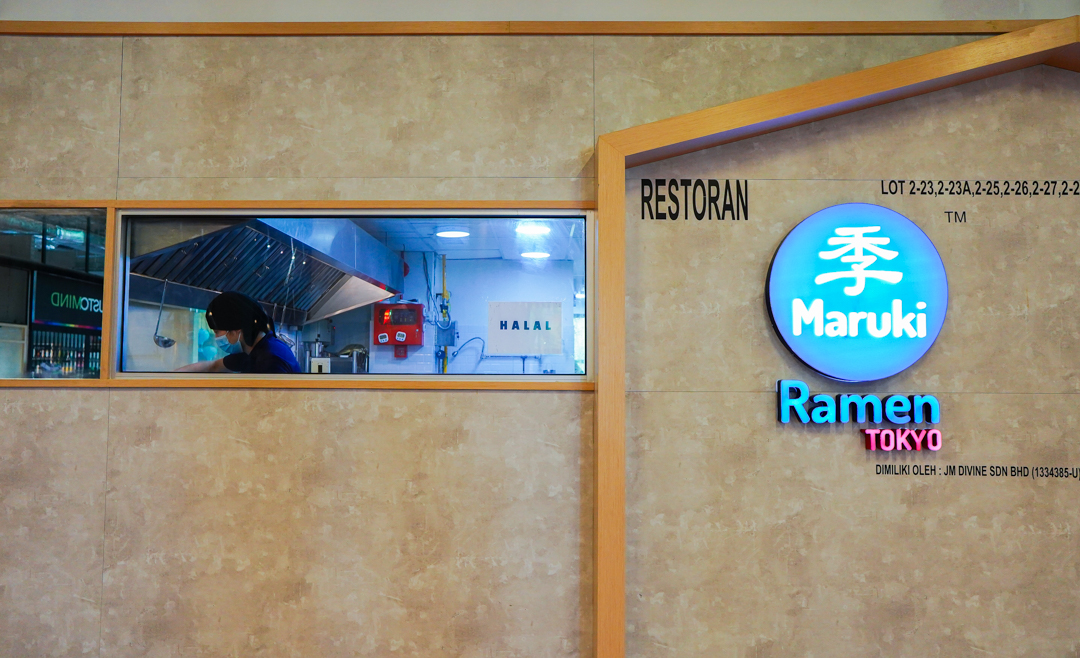 Address: Lot 2-23, Level 2, The Linc KL No, 360, Jln Tun Razak, Taman U Thant, 50400 Kuala Lumpur.
Operating hours: (DAILY) 10AM – 9PM
Status: Using Halal-certified ingredients
Link(s): Website | Facebook | Instagram
7. Menya Hanabi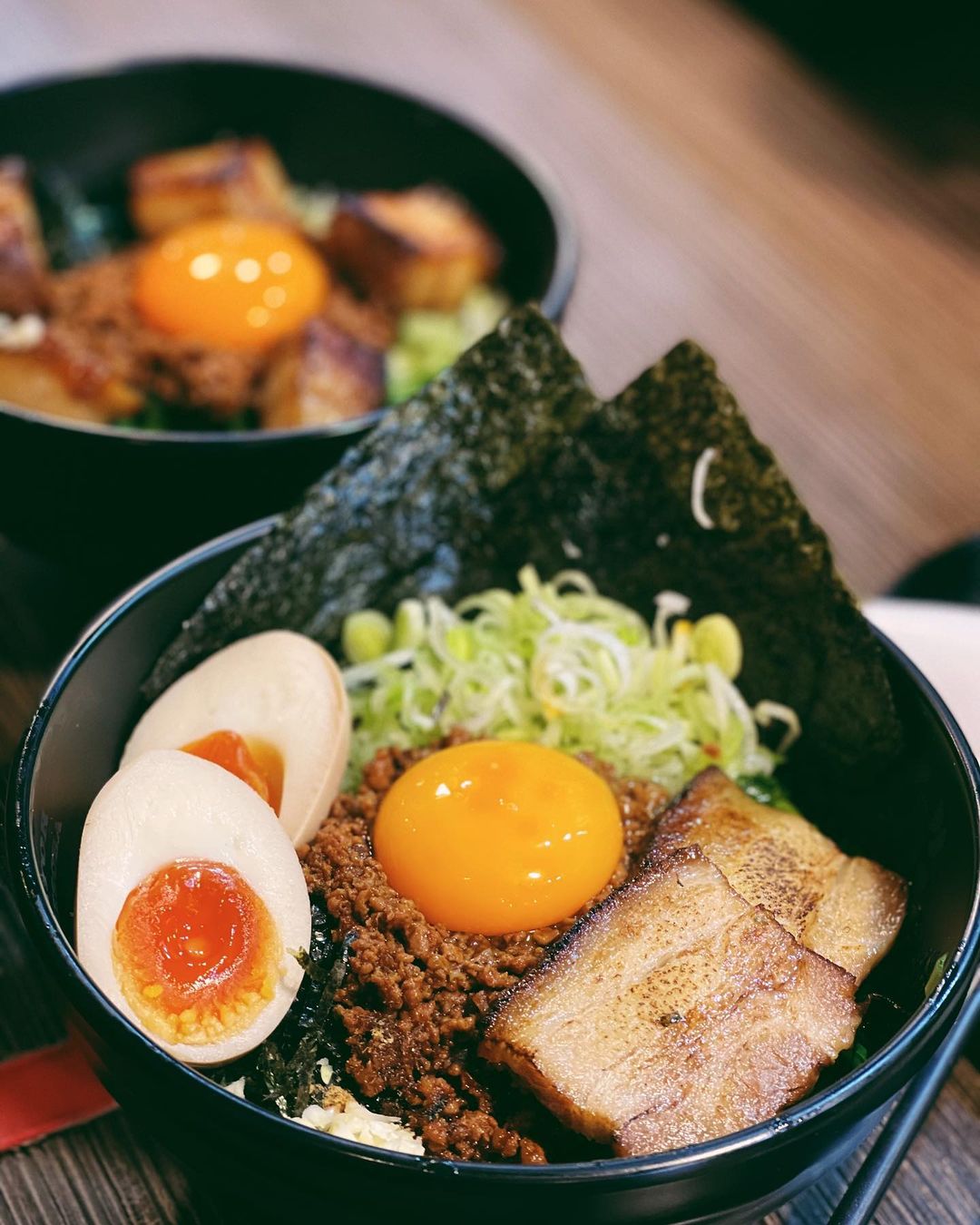 Next up, this may be the only place in Klang Valley that is well-known for its Mazesoba (dry ramen). With multiple outlets across the Klang Valley, Menya Hanabi is the spot to be at whenever you crave for something different but equally hearty. Its standard Mazesoba is topped with egg yolk, spring onion and minced pork – mix it all up, slurp it and get ready to have jam-packed flavours in your mouth.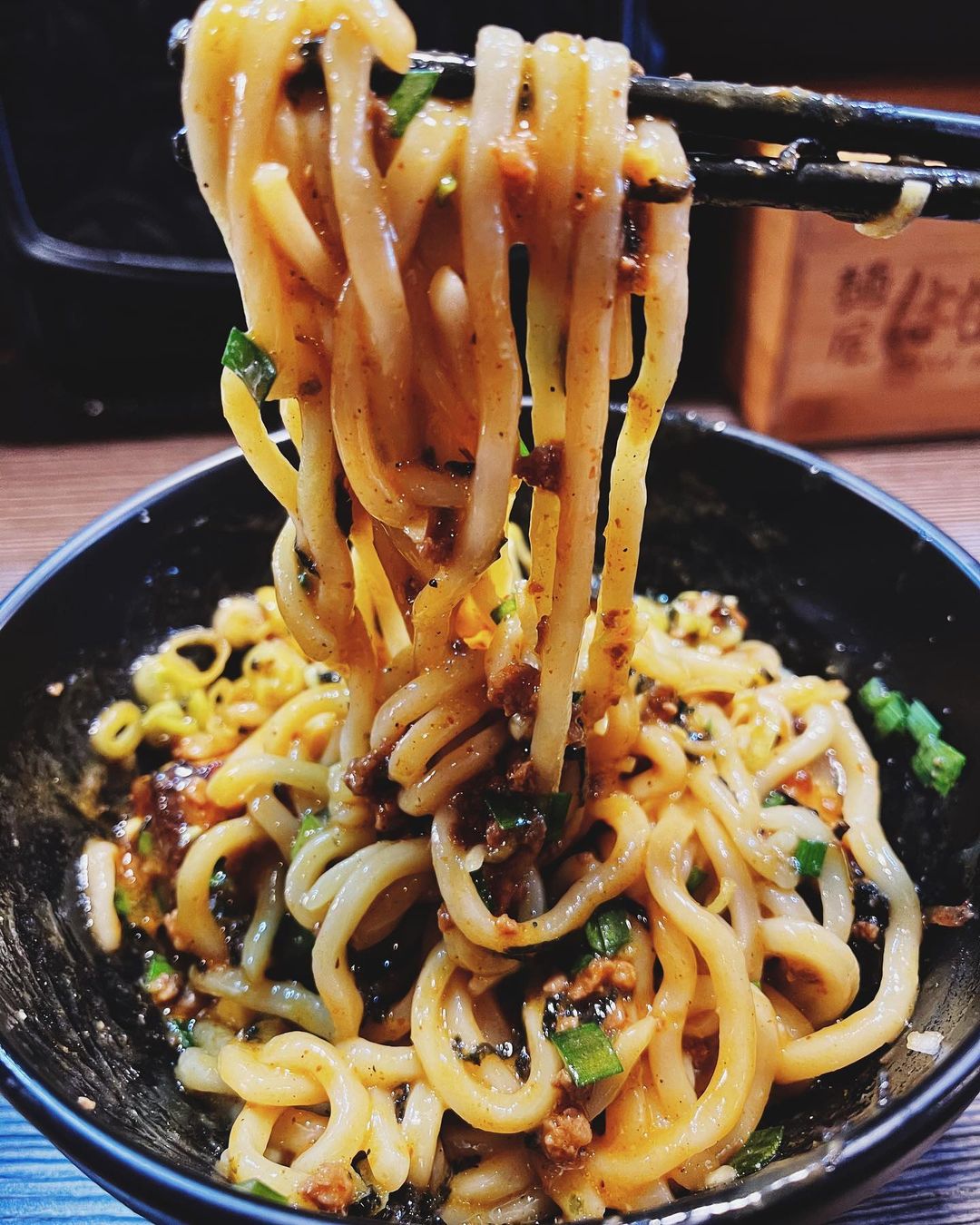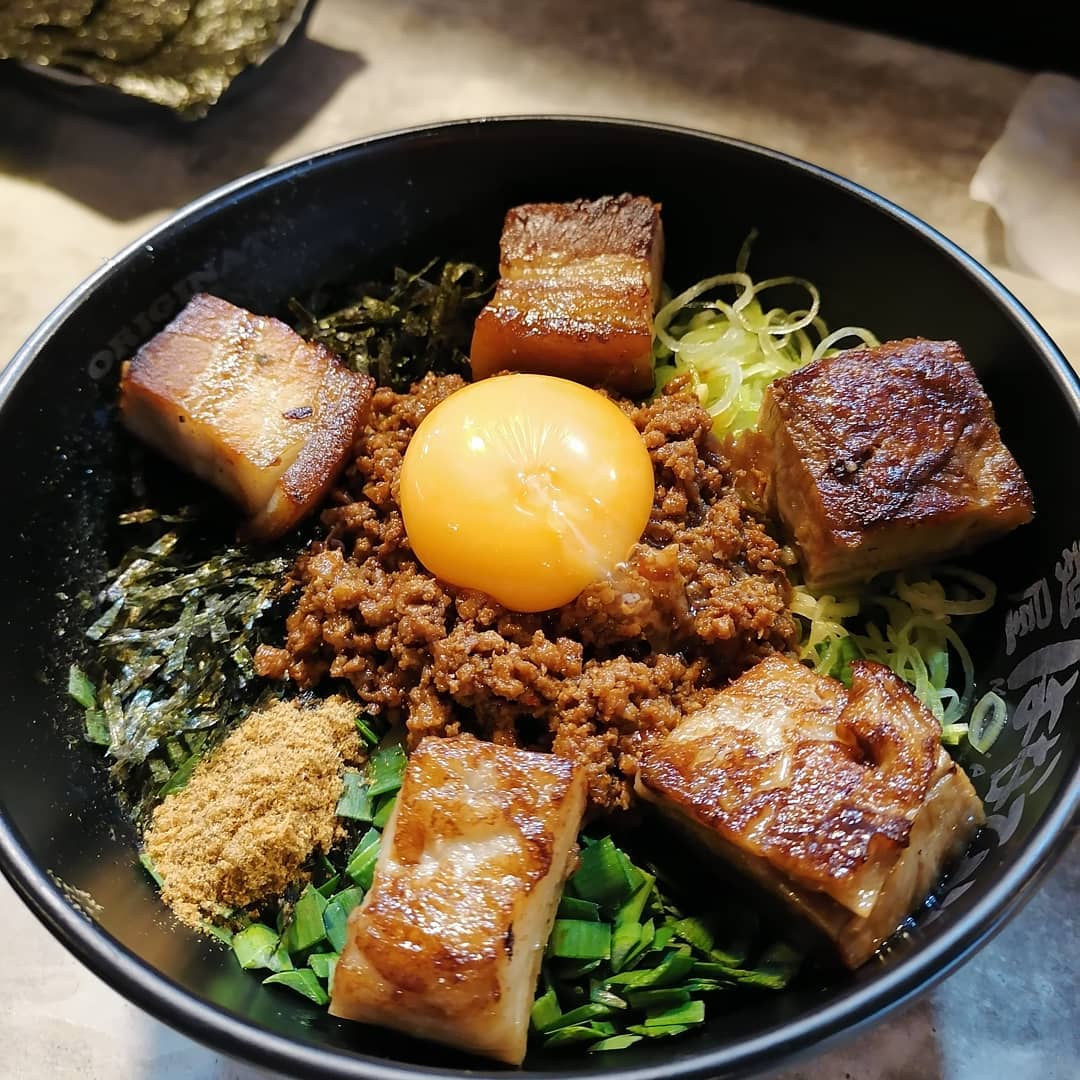 Status: Non-Halal
Link(s): Website
8. Ramen Bankara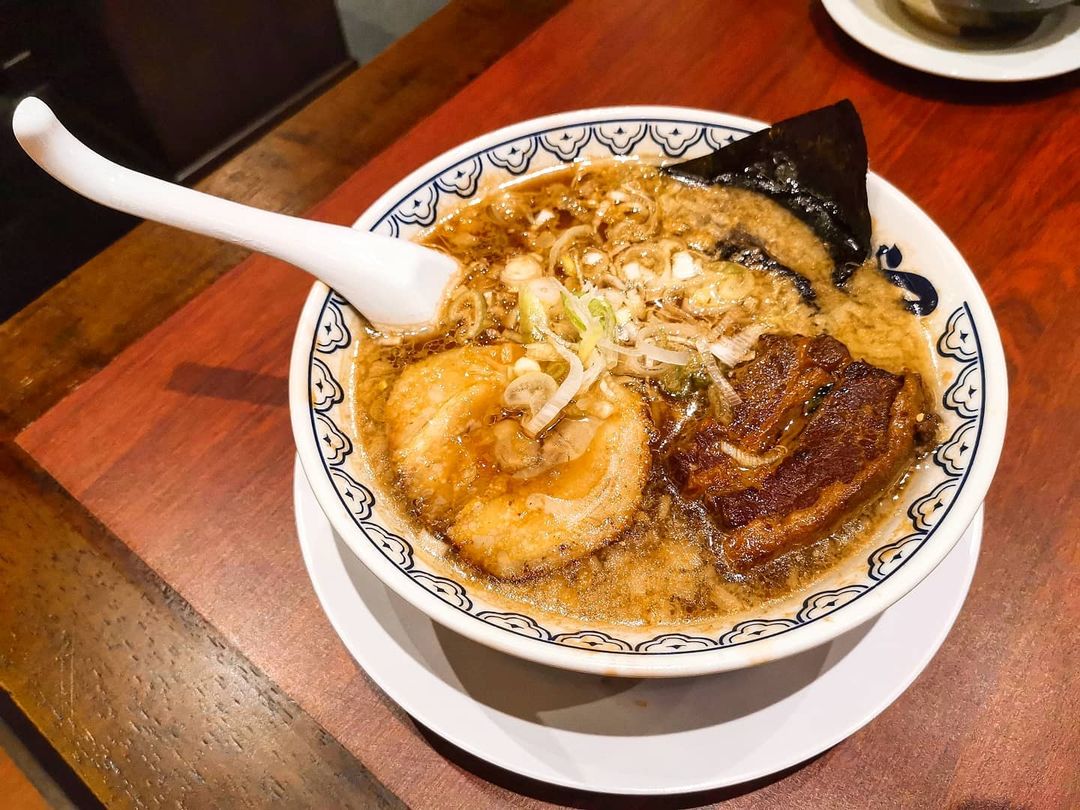 Another chain ramen spot that is a go-to place for many is none other than Ramen Bankara. If you're one who prefers ultra rich soups then their signature Tonkotsu broth overflowing with flavours will be right up your alley. One of the best things here is that you can add on tons of raw and freshly crushed garlic for that pungent yet satisfying taste!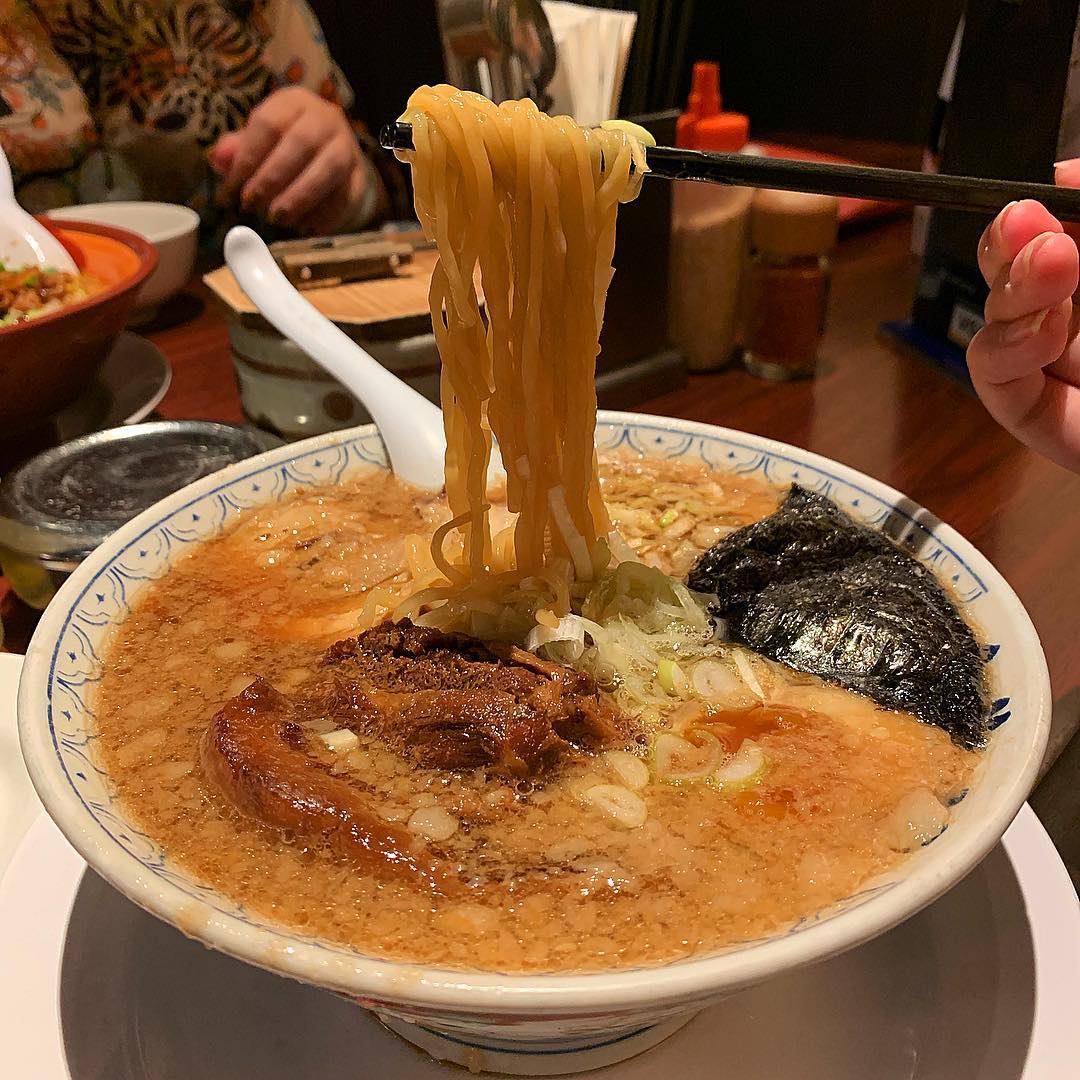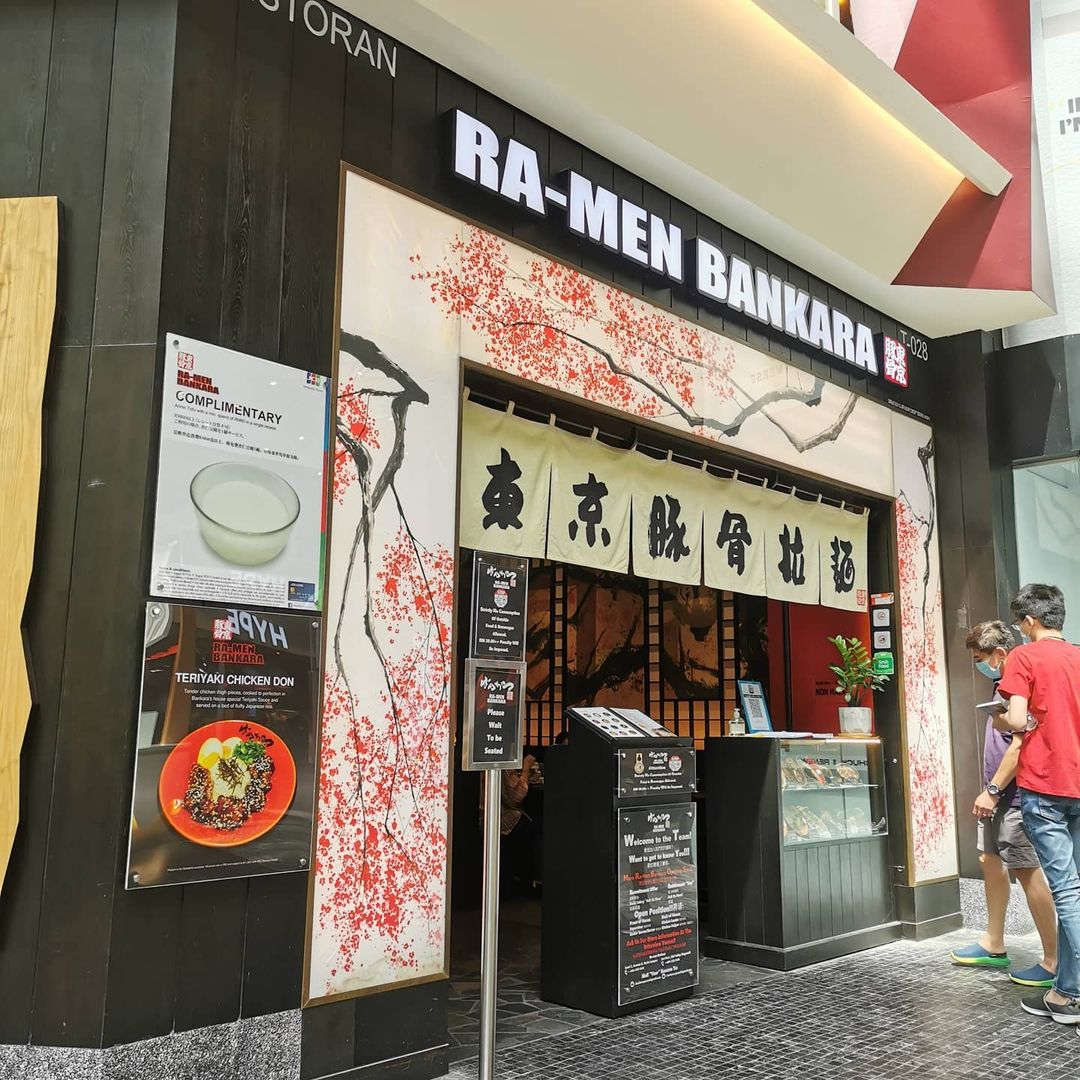 Status: Non-Halal
Link(s): Website | Facebook | Instagram
9. KAGURA Tokyo Chicken Ramen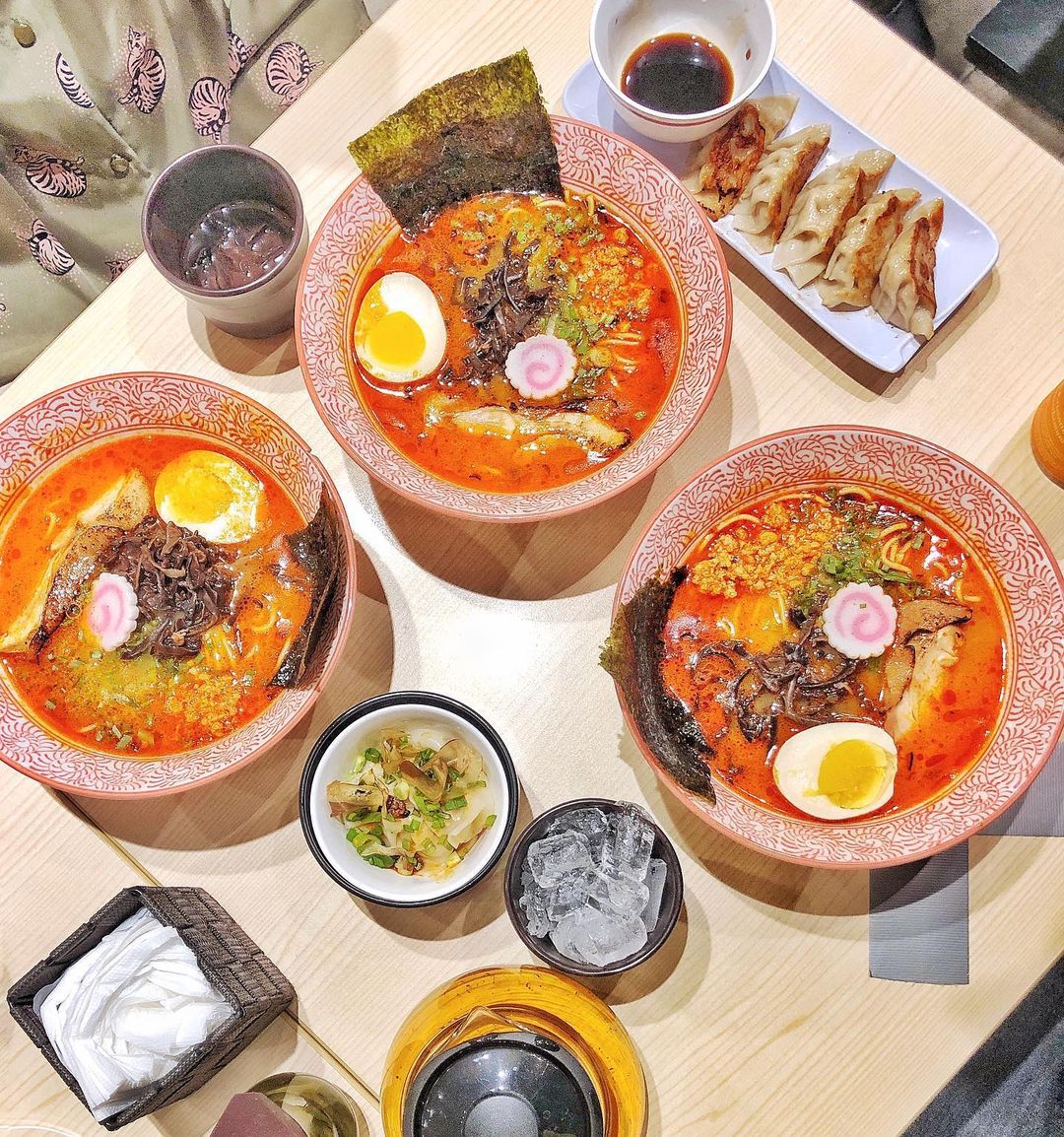 Who knew that chicken broth can be just as thick and rich too? Many patrons love KAGURA ramen for just that! Go for their premium soup that's filled with more chicken collagen for a creamier and thicker consistency. Paired with their springy noodles and tender chicken slice, you'll gobble it down in a matter of seconds!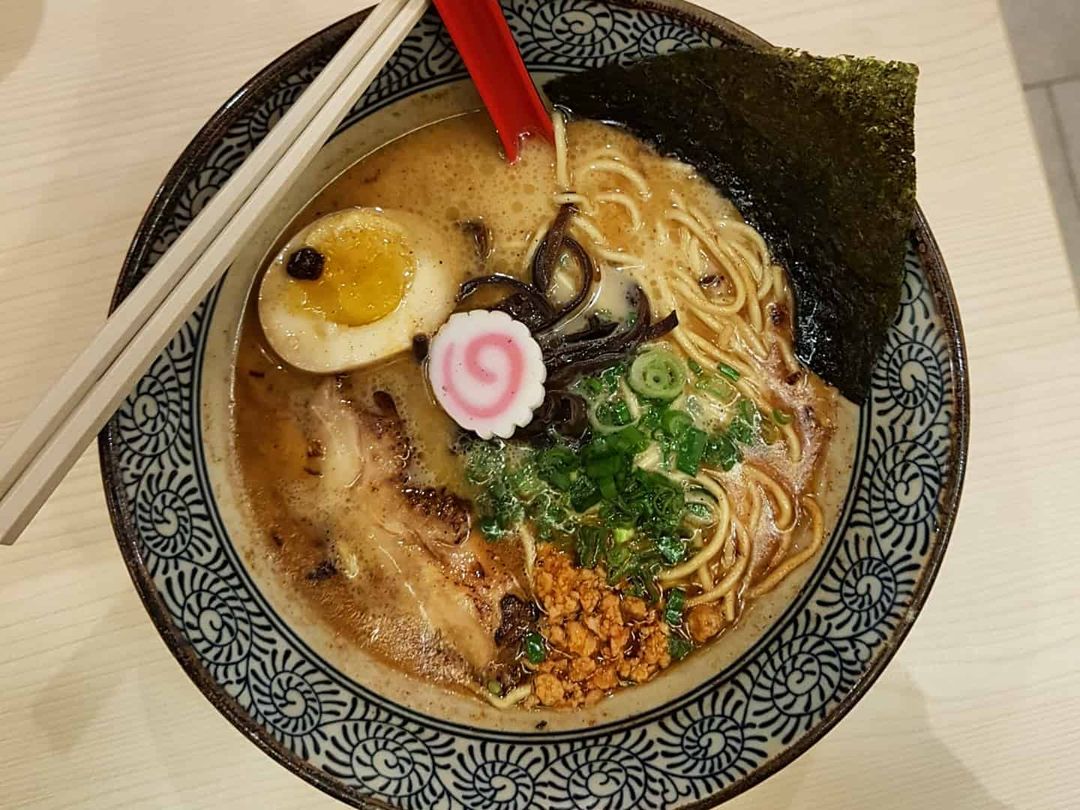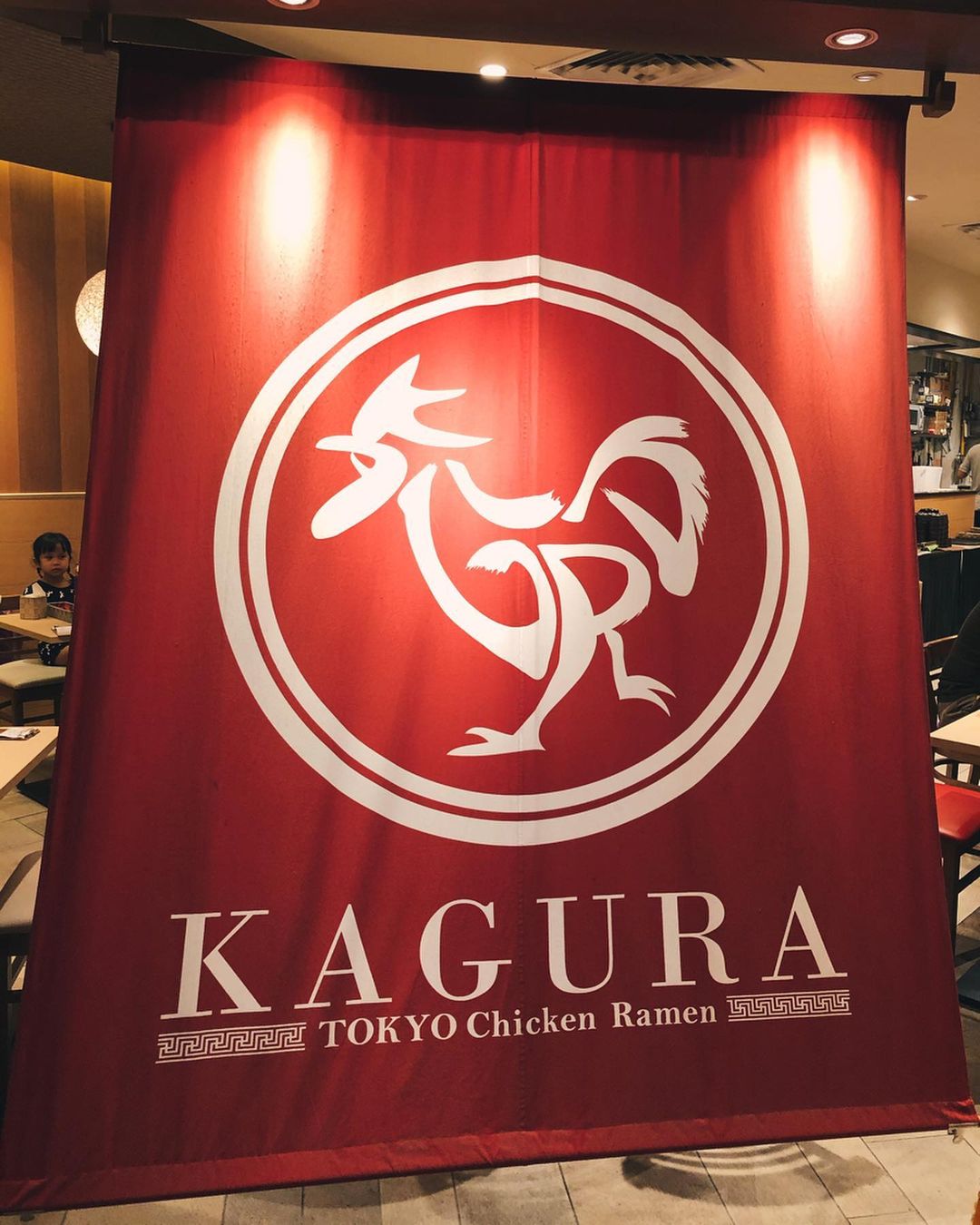 Address: Lot F218, Level 2 Signature Food Court, Suria KLCC, 50088 Kuala Lumpur, Malaysia
Operating hours: (DAILY) 11AM – 10PM
Status: Halal
10. IPPUDO Ramen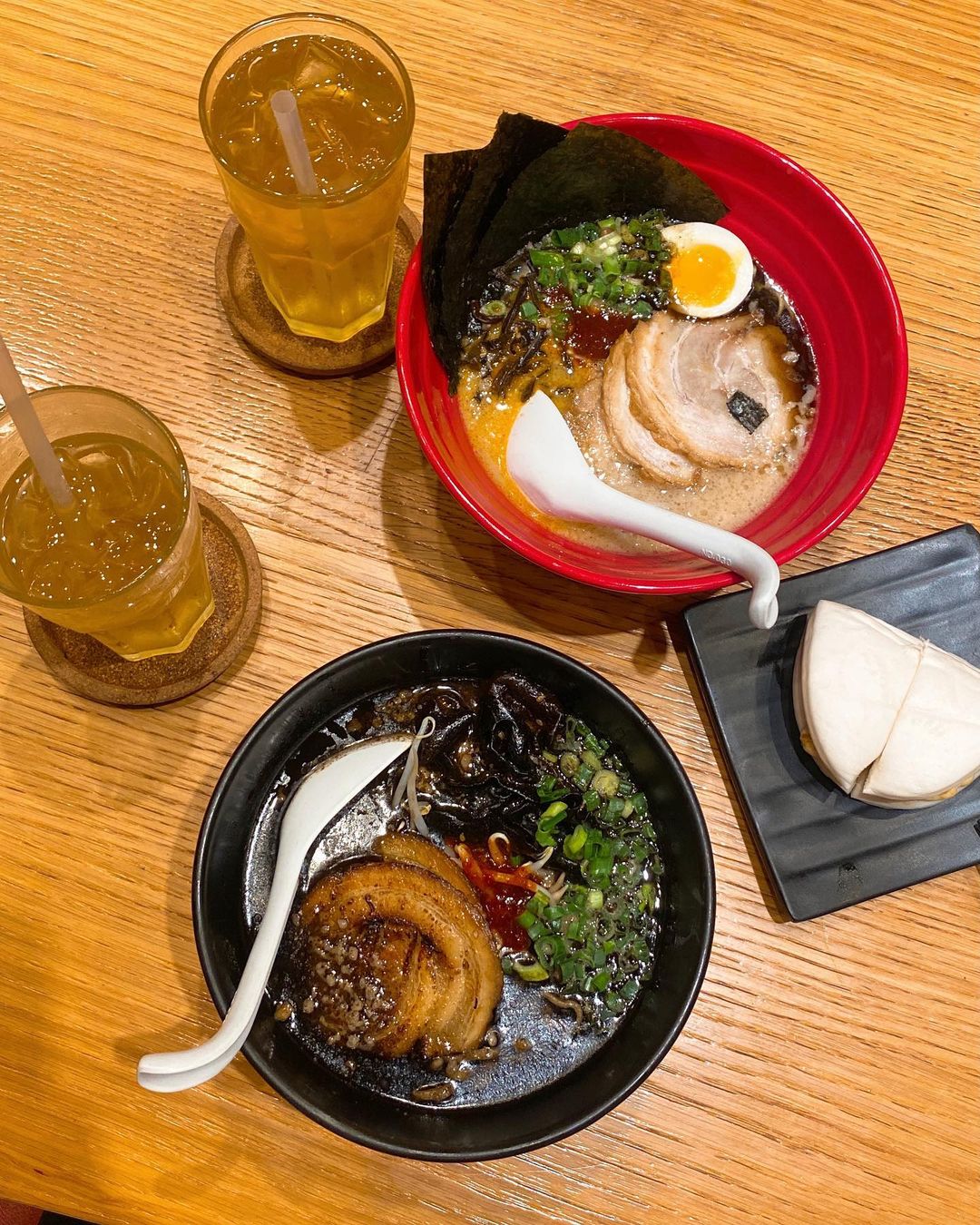 A household franchise name that's widely known to all is none other than IPPUDO. With a more upscale dining, this is where you head to for a fuss-free bowl of ramen that you know you'll love. Popular for its Tonkotsu broth and springy customisable noodles topped with tender char siu slices.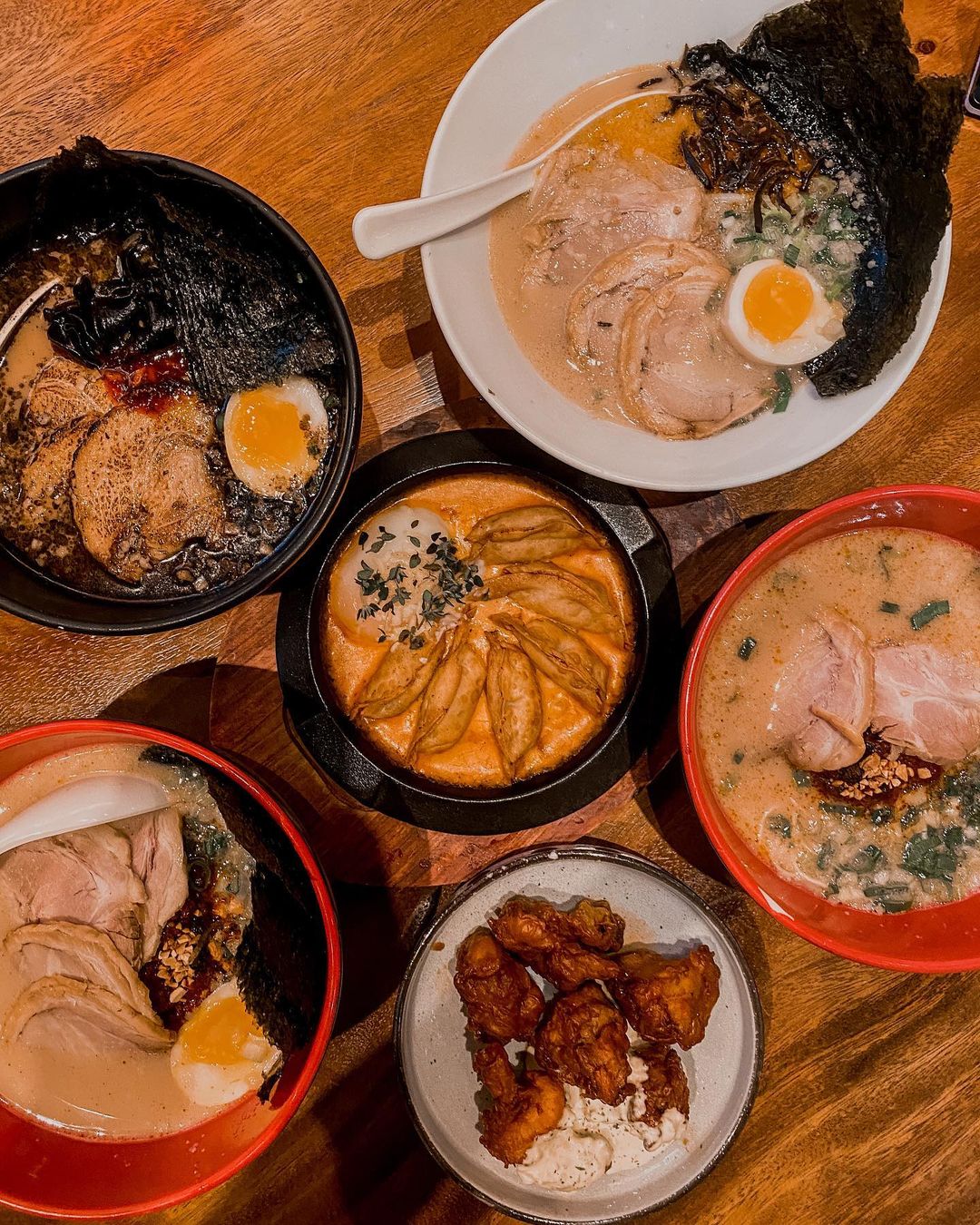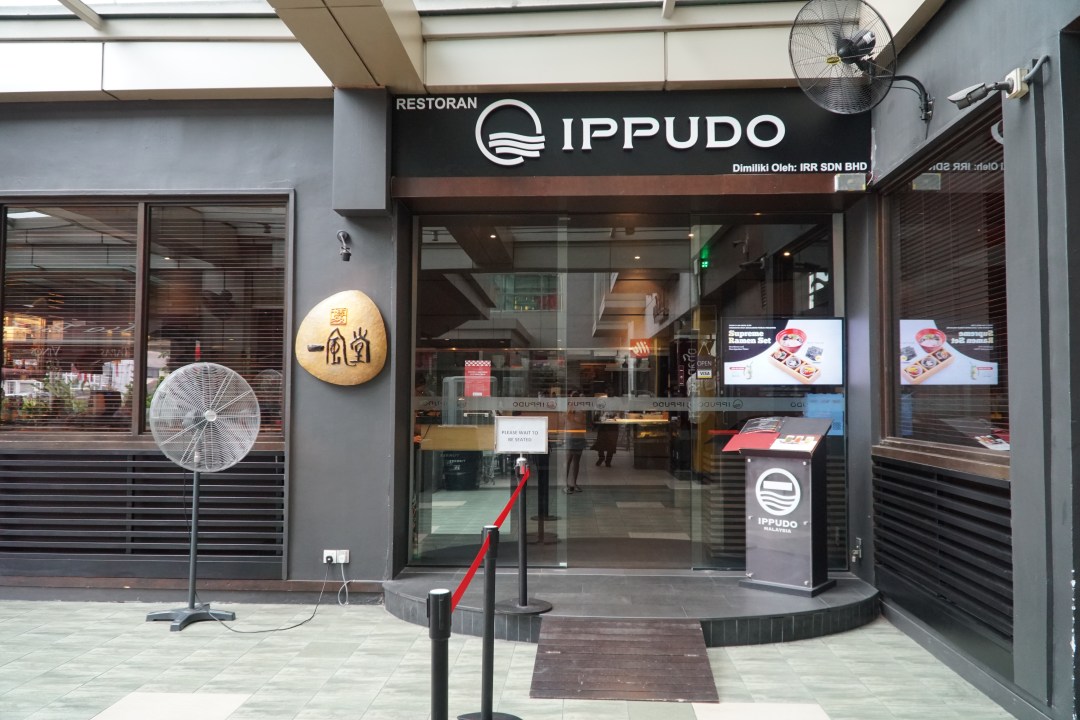 Status: Non-Halal
Link(s): Website | Facebook | Instagram
11. Ichikakuya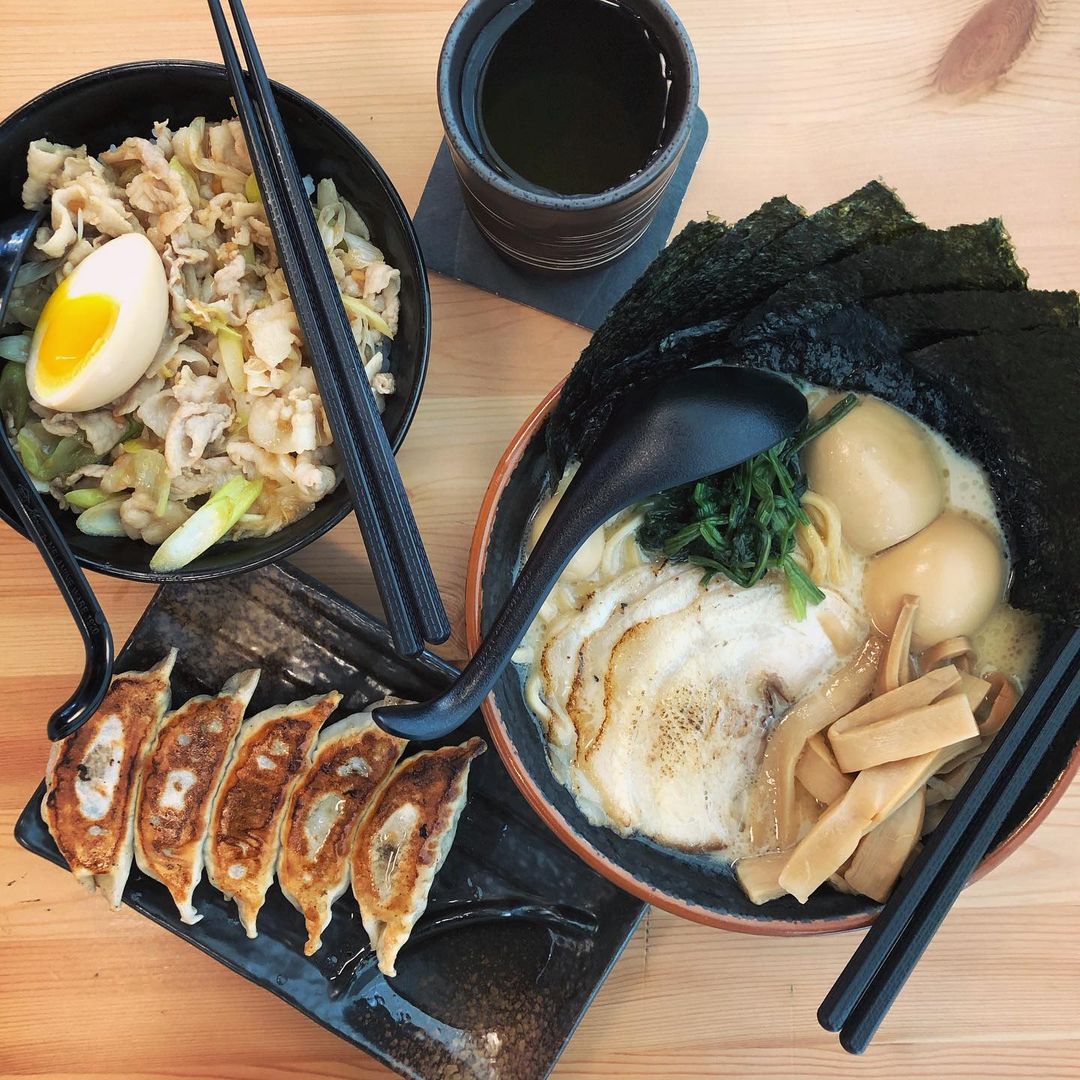 This hidden gem in UOA Business Park, Shah Alam serves their Tonkotsu soups with choice of Miso and Shio (Salt). With handmade noodles and topped with a splash of chicken oil, it's no wonder that Ichikakuya has gained a following of loyal customers. They've recently opened a brand new outlet in Mont Kiara too!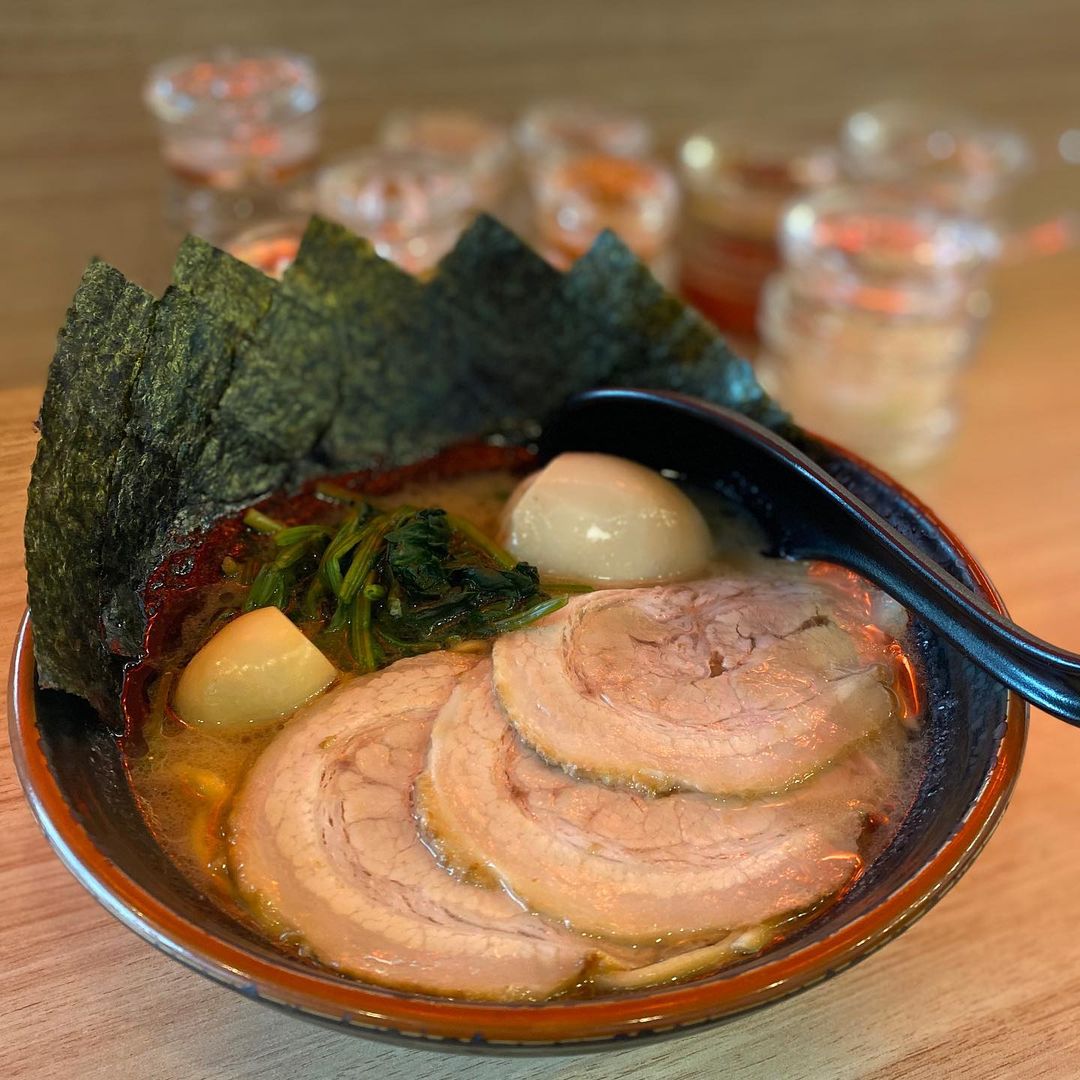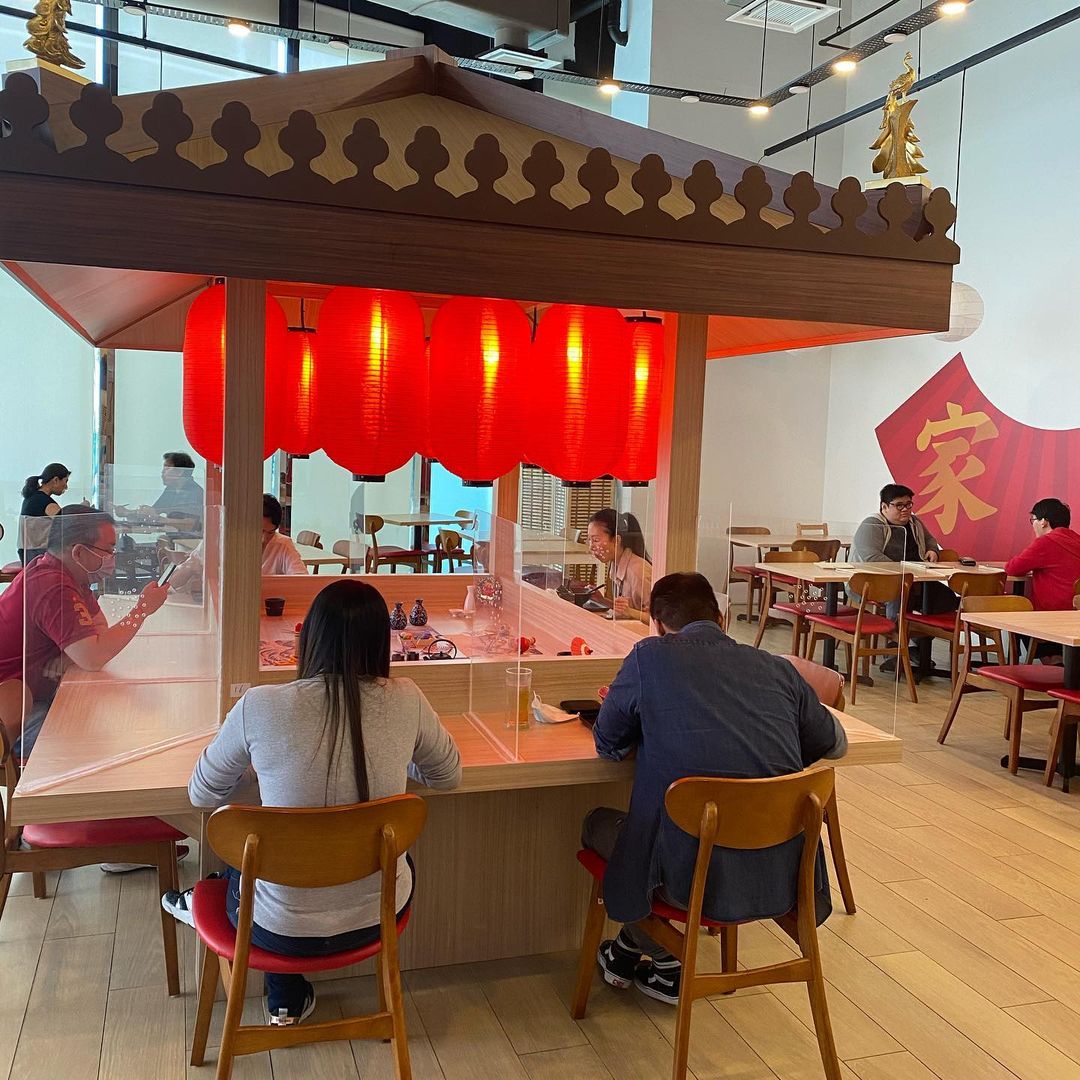 Address:
Unit 1-3A, Level 1, Tower 3, The Podium, Uoa Business park, No. 1, Jalan Pengaturcara U1/51a, Kawasan Perindustrian Temasya, 40150 Shah Alam, Selangor.

Unit 15-0-1, Shoplex, Jalan Kiara, Bukit Kiara, 50480, Kuala Lumpur
Operating hours: (DAILY) 11:30AM – 9:30PM
Status: Non-Halal
12. Bari-Uma Ramen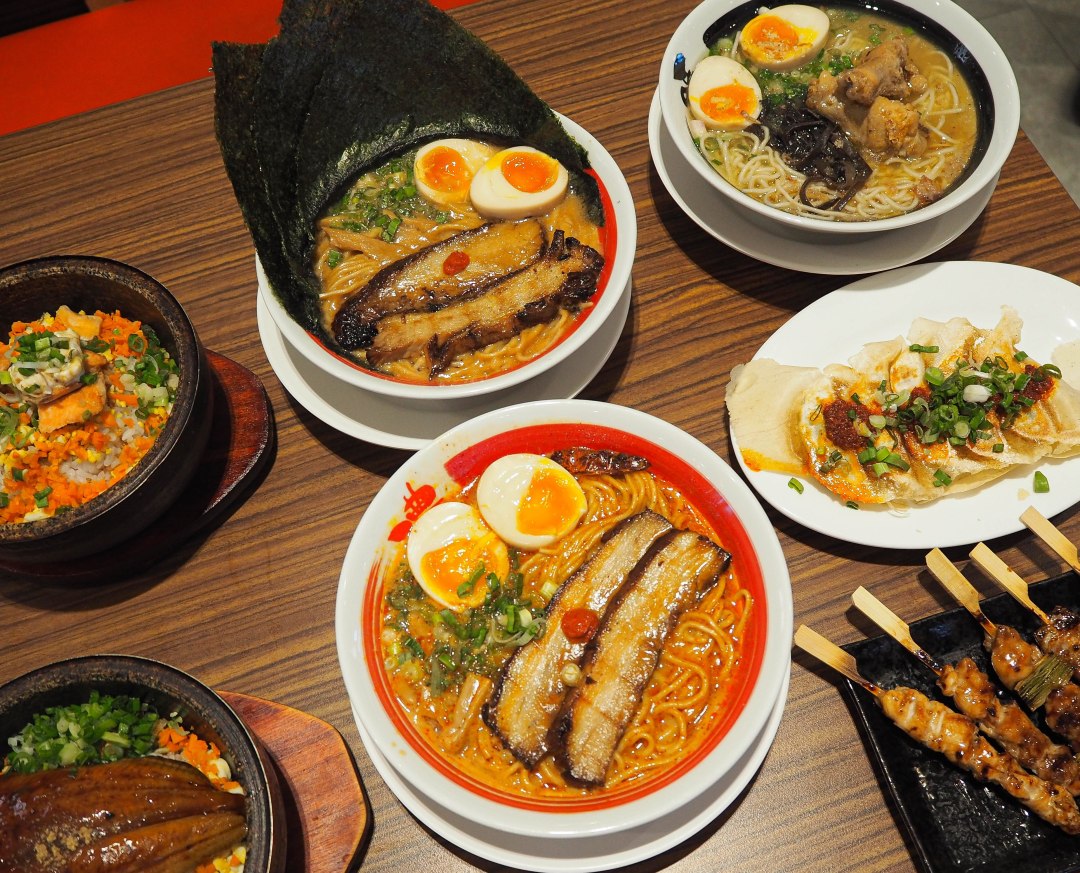 Up next, this ramen spot is no stranger to those the city folks with four outlets spread across Klang Valley. Craving for some rich Tonkotsu Shoyu ramen? Bari-Uma Ramen is the place to be! Using pork bones and stock imported from Japan, it's boiled for 10 hours straight to produce the tonkotsu broth you love. They have a wide variety of ramen, donburi and izakaya dishes you can't simply miss out on!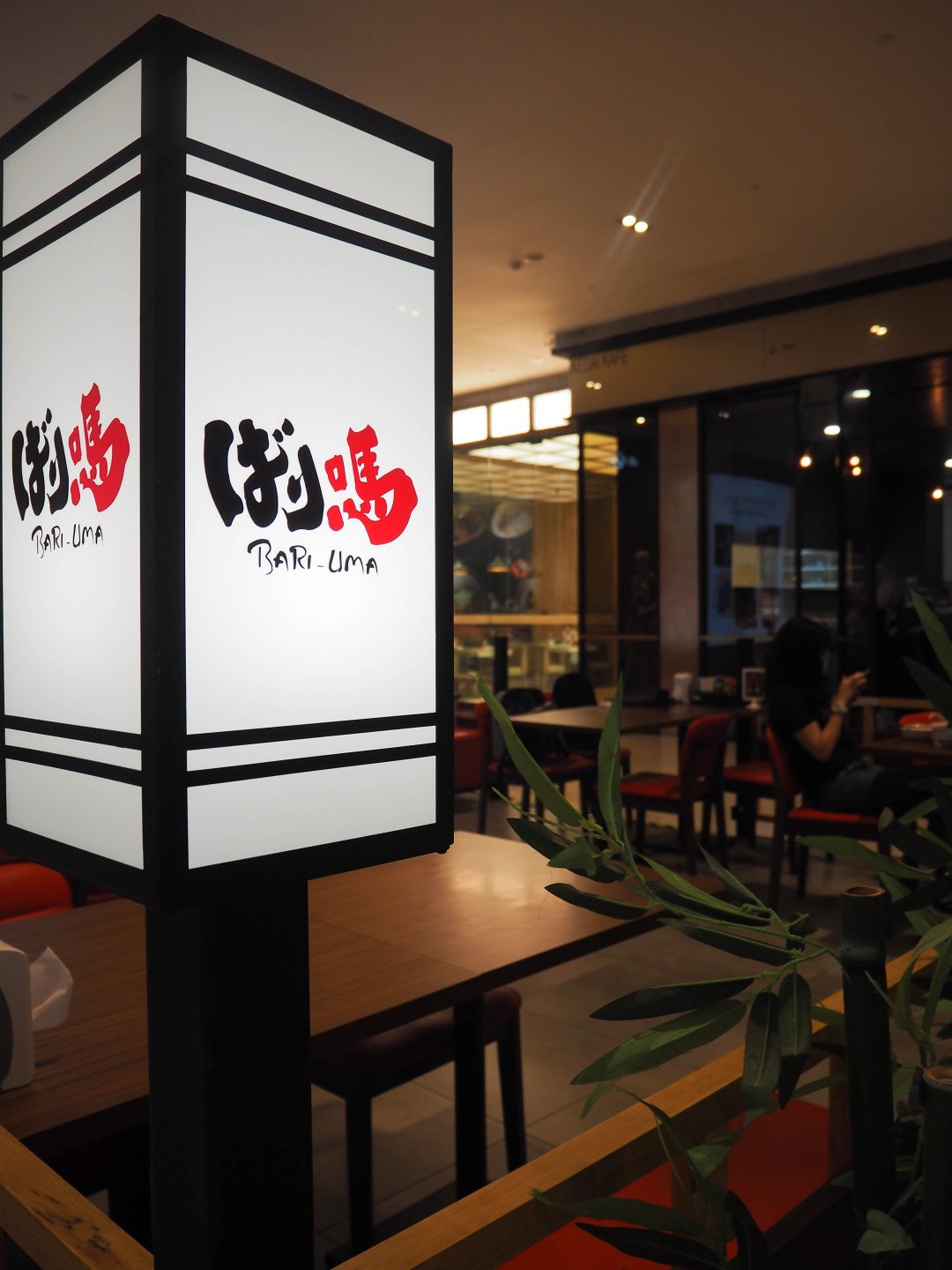 Status: Non-Halal
Which One's Have You Tried?
There you have it – 12 ramen spots in the KL and PJ area you simply can't miss out on for a slurping good time! Tag all your ramen loving buddies in the comments below and let us know your favourite ones too. Happy eating!
Also read This Hidden Korean Restaurant In Hartamas Has Fresh Live Octopus & Korean Marinated Seafood
–
We would like to invite you to join our New Private Community Group! Here you are free to ask questions, share your love for food, and explore the Klang Valley community! We will also regularly post about casual promos and latest findings.
Click on the button below and hunt good food with us today!