Guys! It's that time of the year again! Yup, we're talking about the most anticipated event, the 11.11 sales! It's where everyone shops for the most valuable items on the Internet like Lazada, or Shoppee. Aside from shopping deals, there's also plenty of food deals up for grabs! If you're a foodie who loves super-worthy nom-nom deals, we did the homework for you guys. Here's a list of the upcoming food deals to grab during 11.11!
Foodie Deals Up For Grabs On 11.11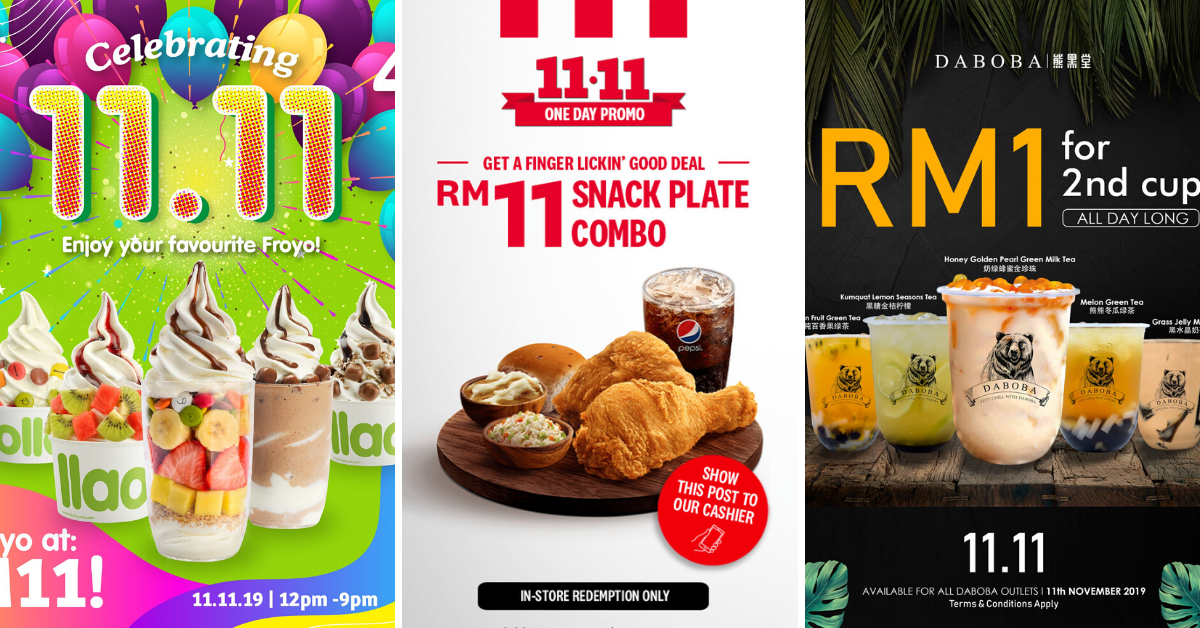 1. TGIF
The very first 11.11 food deal that's happening is none other than in TGIF. Here at TGIF, the burgers are insanely delicious and if you love the burgers, then you will jump for joy at this news. On the 11th November 2019, the TGIF Beef Burger will be available at only RM11! However, this deal is only valid if you make a purchase of (1) main course beforehand. Regardless, it's a super worthy deal so mark your calendars!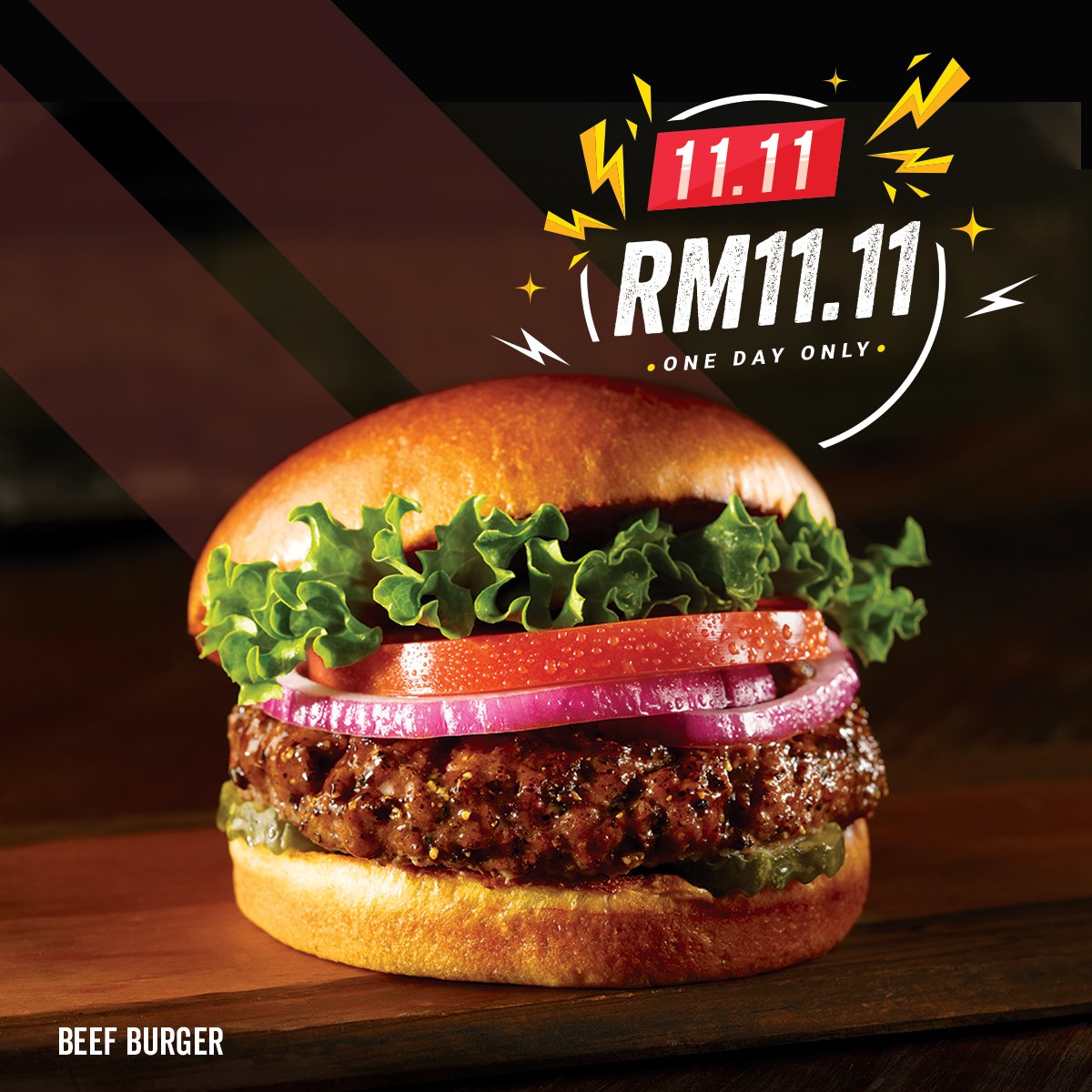 2. llaollao
Calling all froyo fans, our beloved llaollao is also joining in on the 11.11 sales! Happening for one day only, all froyo are going at only RM11! Yup, that's right, even the Large Tub is priced at only RM11. It's the perfect time for all of us to enjoy our daily dose of frozen yogurt. Don't worry if you're eyeing the smoothies at llaolloa, because they too are going at RM11 only!
3. Secret Recipe
Recently, Secret Recipe introduced its brand new Boba Series in line with the constant growing bubble tea hype. Their renditions include Boba Brown Sugar Milk Tea, as well as the super #instaworthy Boba Midnight Blue. So if you've always wanted to try out this series, then 11 November will be your day because you can get the Boba Series at 1-for-1. Best part? It's all day long.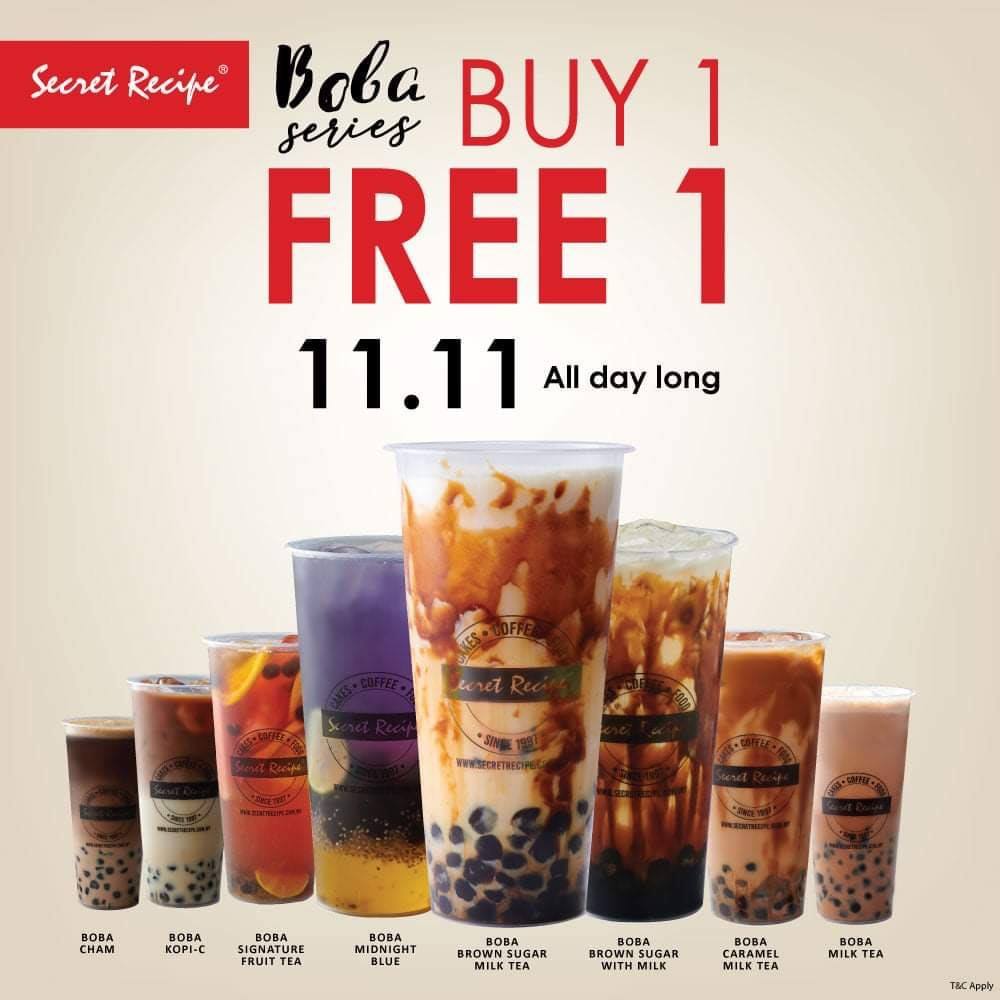 4. KFC
We all love enjoying fried chicken especially if it's from Kentucky Fried Chicken. It's a finger-lickin' good deal because on 11 November, the snack plate combo is going to be priced at RM11 only! All you gotta do is to show the below post at the cashier and voila, you're entitled to enjoy the snack plate combo for RM11.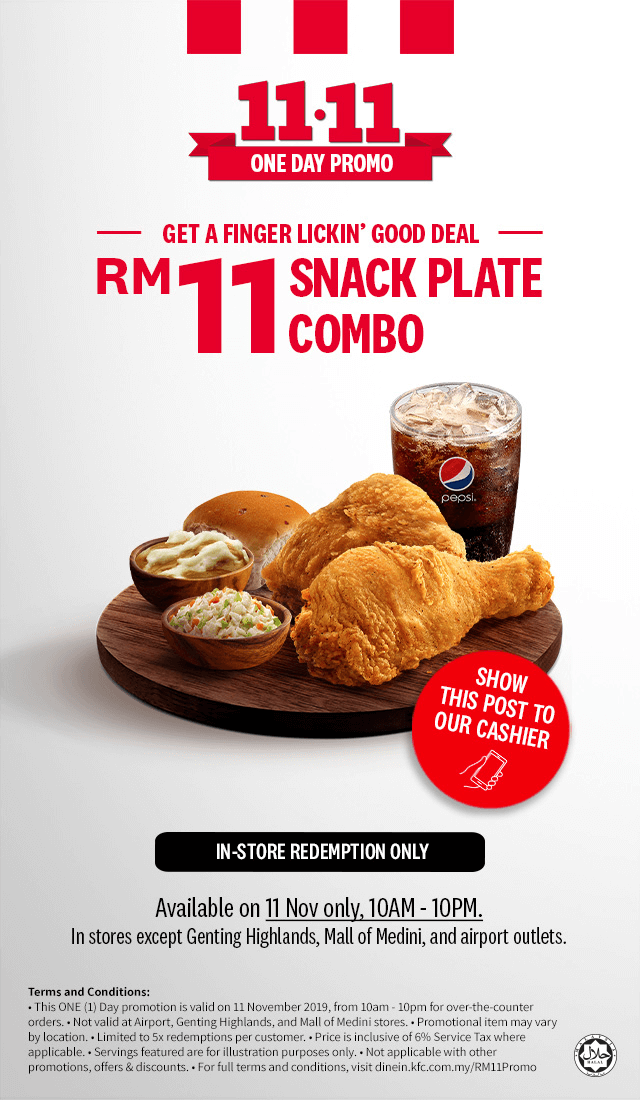 5. Italiannies
Burgers, froyo…seems like something's missing. How about a plate of Aglio Olio spaghetti from Italiannies? In conjunction with this date, each plate of Spaghetti Aglio Olio will be priced at only RM 11.11! It's the perfect time to get slurping! Feel free to bring your friends and family along too.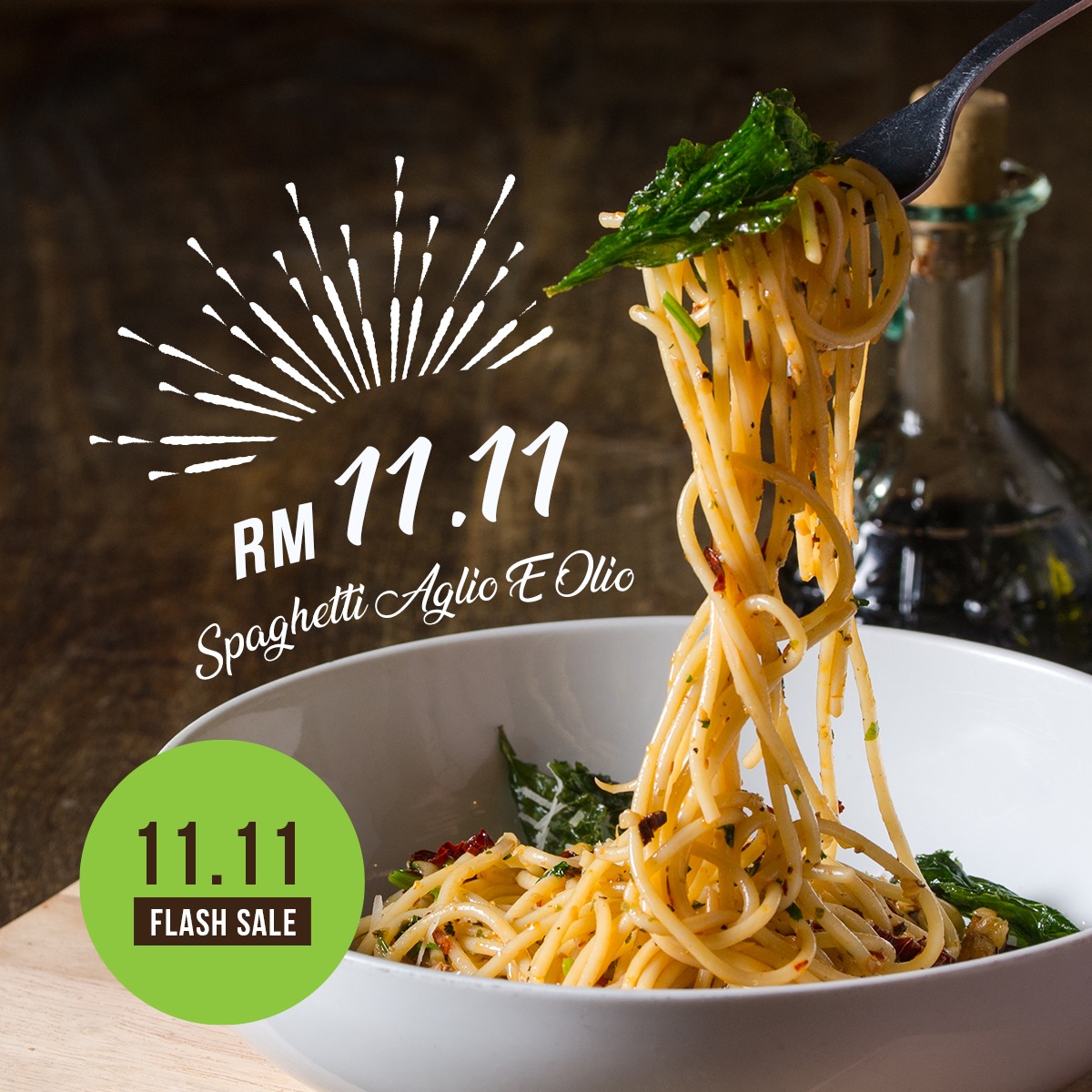 6. Daboba
The next food deal that all foodies must grab is from Daboba. If you love their signature Honey Golden Pearl Green Milk Tea, then you'll be jumping for joy. This is because the 2nd cup of Daboba will be going at only RM 1! Make your pick from any of the 5 drinks when you decide on your 2nd cup of bubble tea. Also, it'll be ongoing for all day long!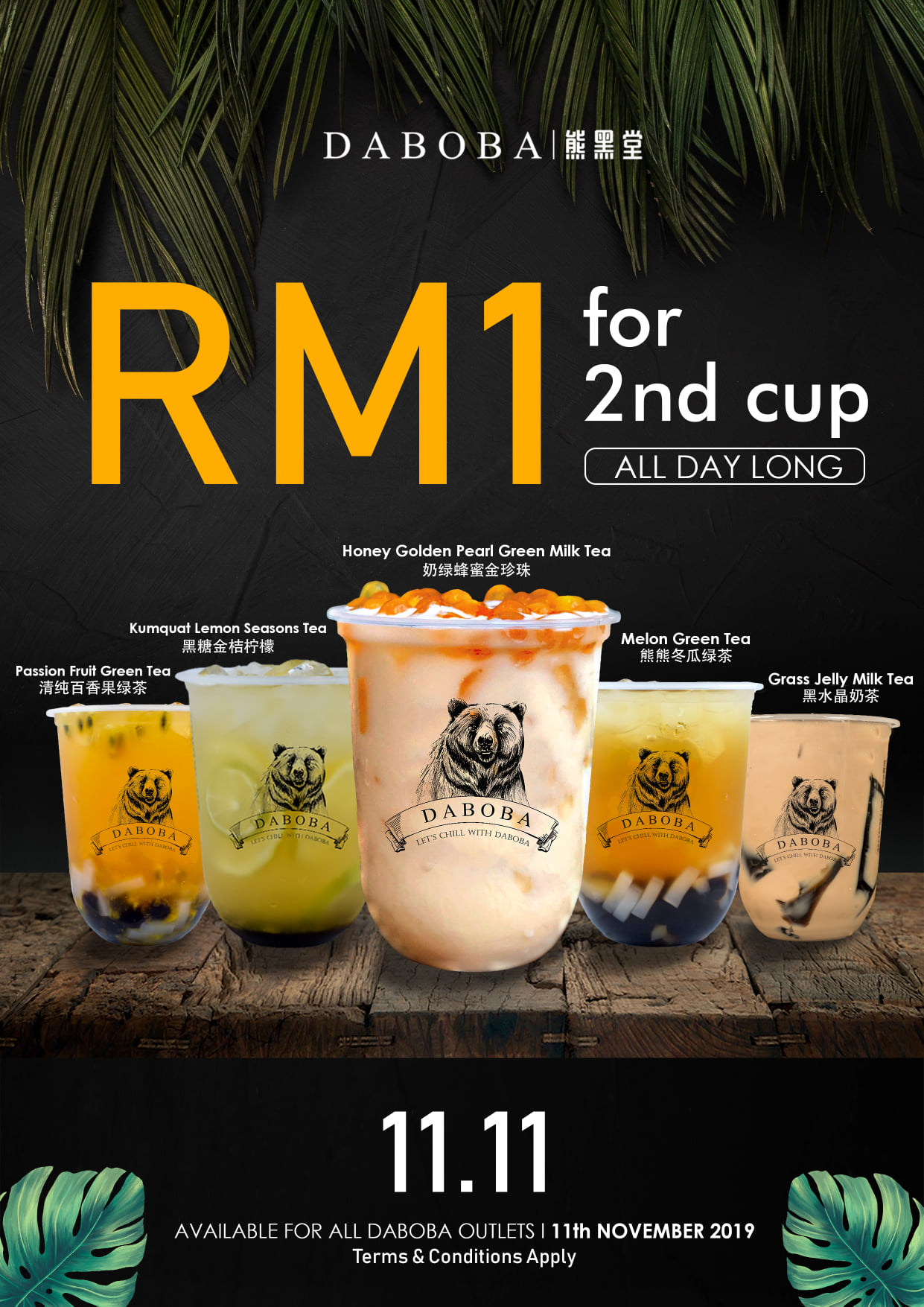 7. IKEA
What better way to celebrate 11.11 at our favourite Swedish furniture store? Stuff yourselves with their meatballs or even froyo but if you're looking for something new, then IKEA has you covered. New items on the menu will be launched this month so you can try out some new flavours like the Pandan Nasi Lemak as well as Hot Spicy Chicken Ball!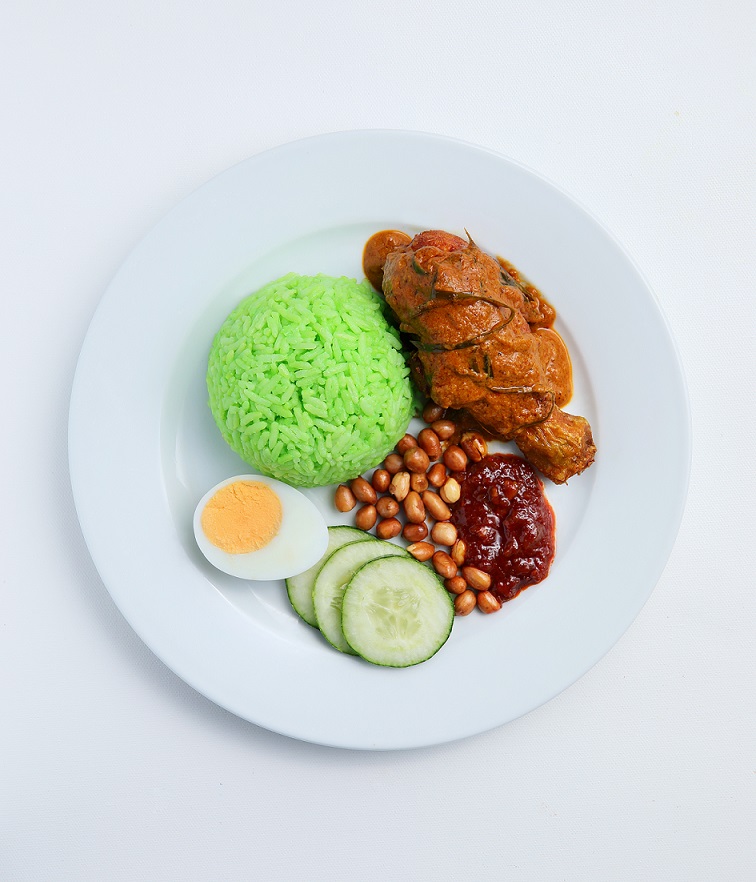 Pandan Nasi Lemak with Rendang Chicken (RM7.90) | 4 – 30 November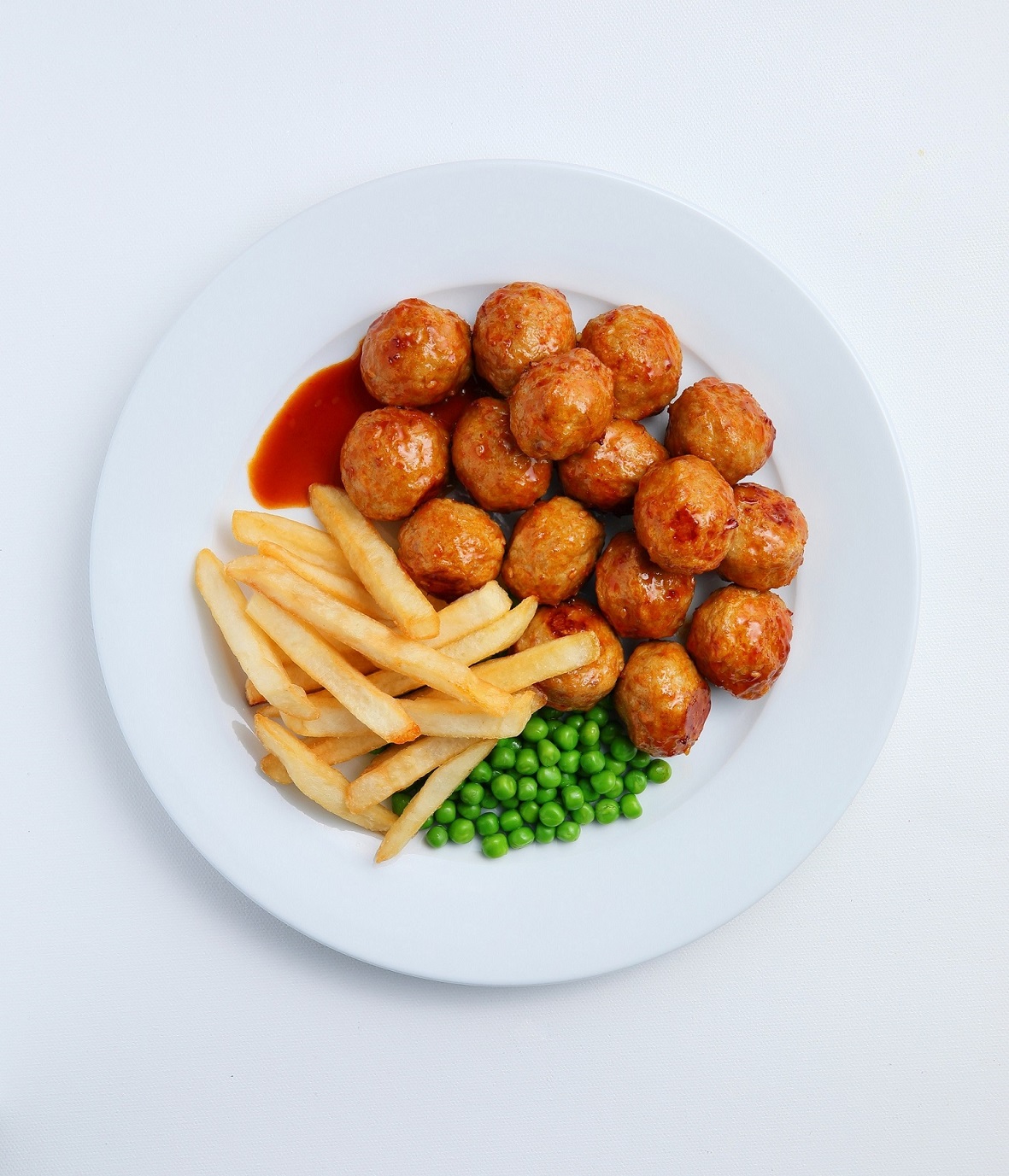 16 pcs Hot Spicy Chicken Ball (RM16.50) | 11 – 22 November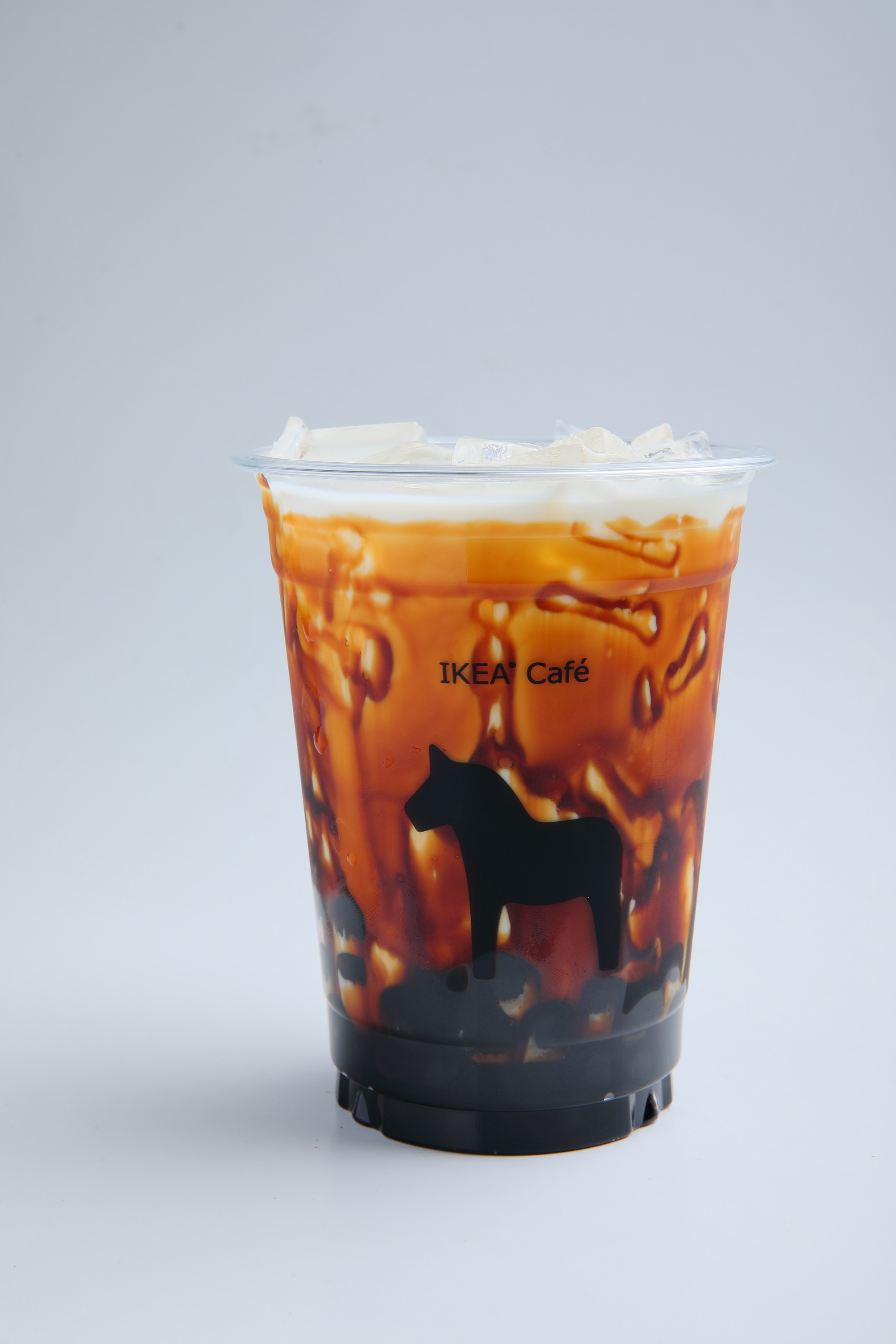 Brown Sugar Pearl with Milk (RM 6.50)
*Available at the IKEA café (Located at IKEA Damansara and IKEA Cheras)
8. Famous Amos
The last but definitely not the least 11.11 food deal to grab is from our neighbourhood cookie store, Famous Amos! They'll be having a Buy 1 Free 1 Online Exclusive Deal, whereby the purchase of 500g of Famous Amos cookies will entitle you for another 500g for free! So, take your pick among the famous options such as Macadamia Chocolate Chip and more!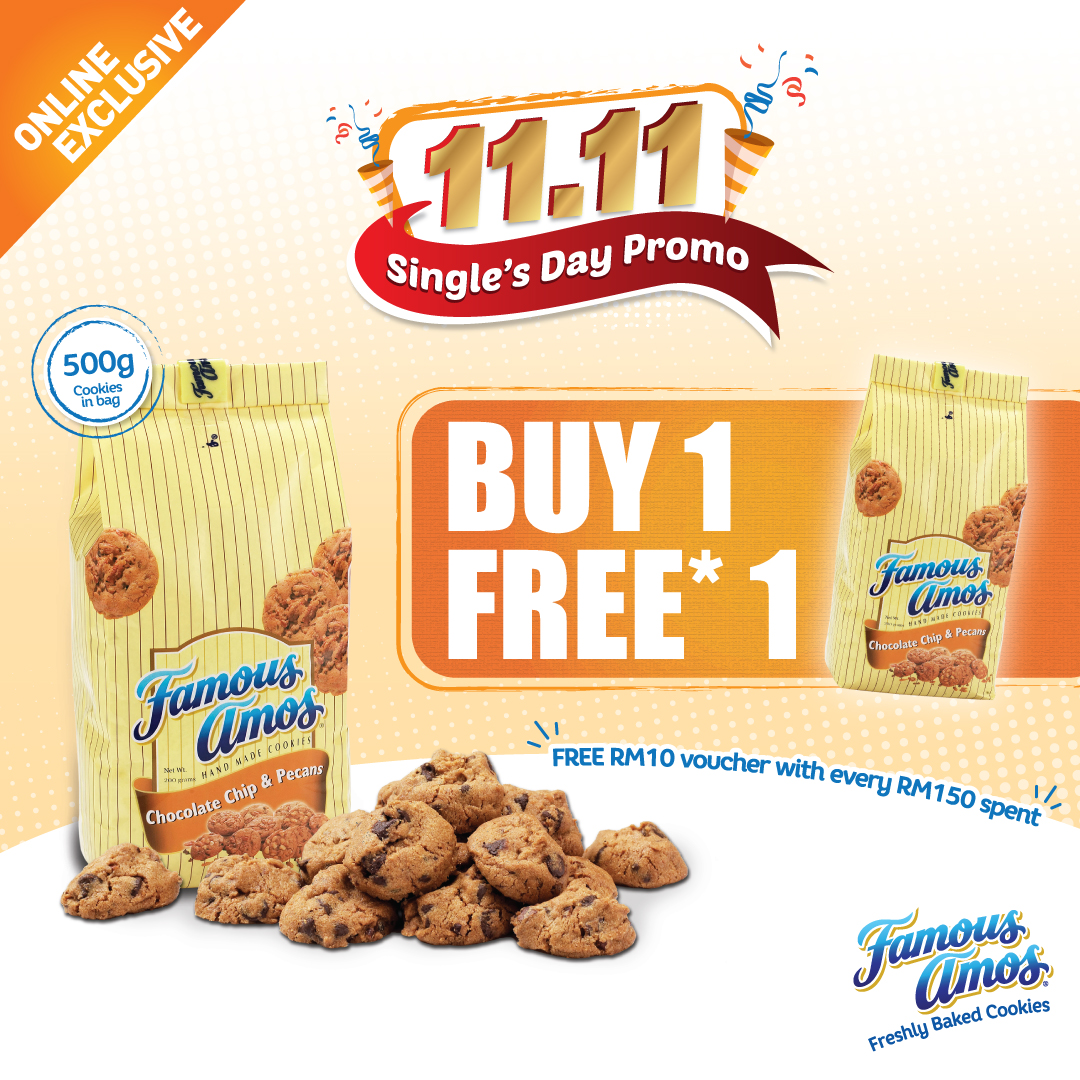 And with that, those are the 8 food deals that you guys musn't miss out this coming 11.11! If you happen to spot more, feel free to let us know in the comments! Bye! Oh, happy shopping!