Good day, folks! We're here to share the event of the century that's happening in Malaysia real soon, Artbox Malaysia is making a comeback! Originated from the land of Thai milk tea, Bangkok, this is not going to be your typical Artbox experience! Infused with local culture and diversity, continue reading to find out what Artbox Malaysia has to offer.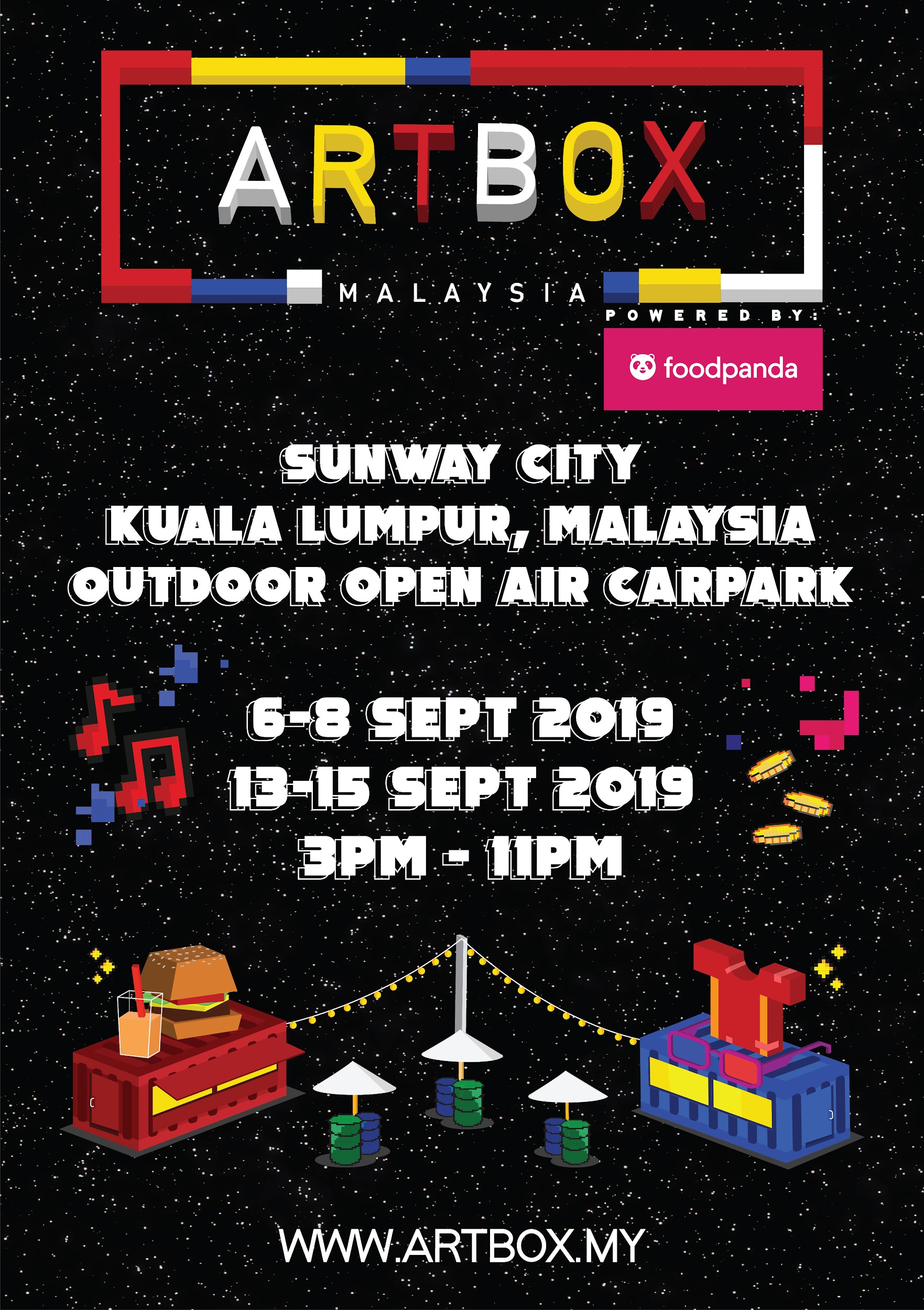 A Bigger Picture For You Foodies: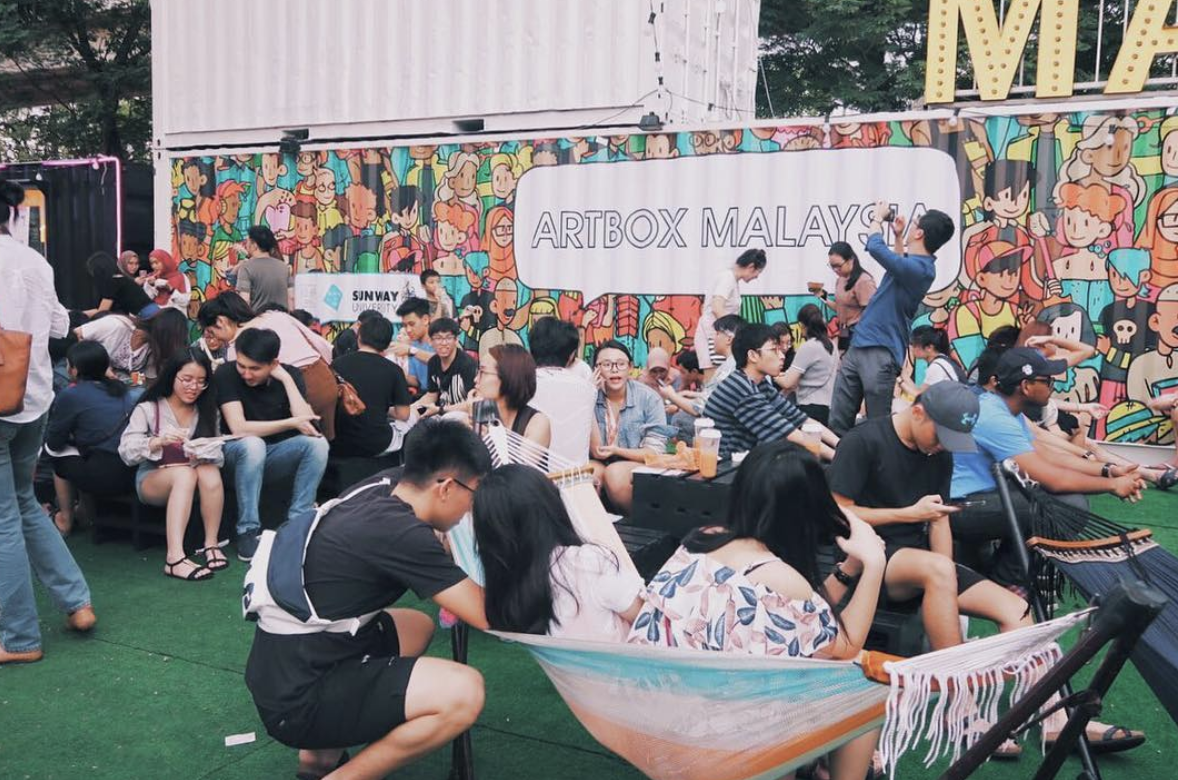 Proudly presented by foodpanda, this year marks the second edition of Artbox Malaysia. This year, Artbox is levelling up with its signature containers being stacked and arranged to charm and attract guests from all Malaysia. This event offers a platform to assemble creative entrepreneurs, from Retail, F&B, Music & Art all around the region to form a holistic one-of-a-kind curated experience!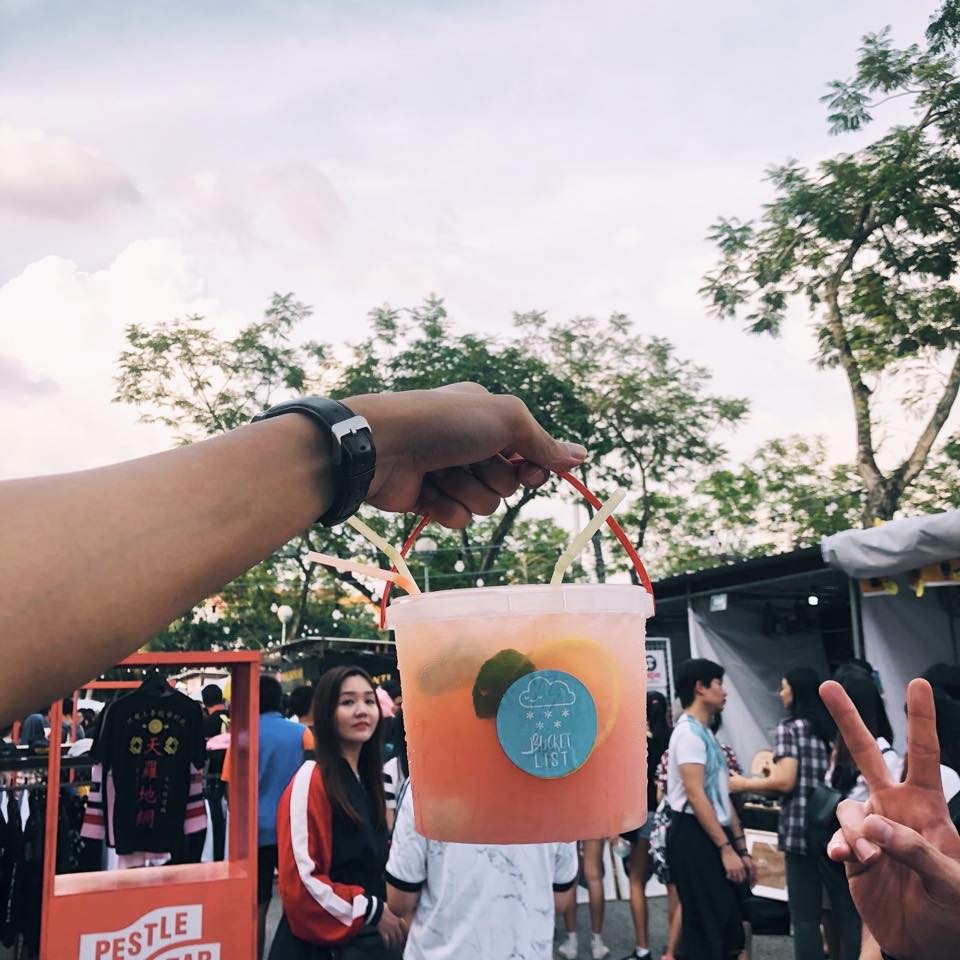 Remember how we mentioned Artbox originates from Bangkok but is now locally infused with the Malaysian edition? While there are certainly a list of local fares to indulge in, don't miss out intriguing dishes from Dum Dum Thai Drinks, Saychiizu, IceDEA and Salmon Portion. These brands may be based in Malaysia, but they will be showcasing exclusive Thai fusion flavours that are specially created for Artbox.
Skip The Line with foodpanda App!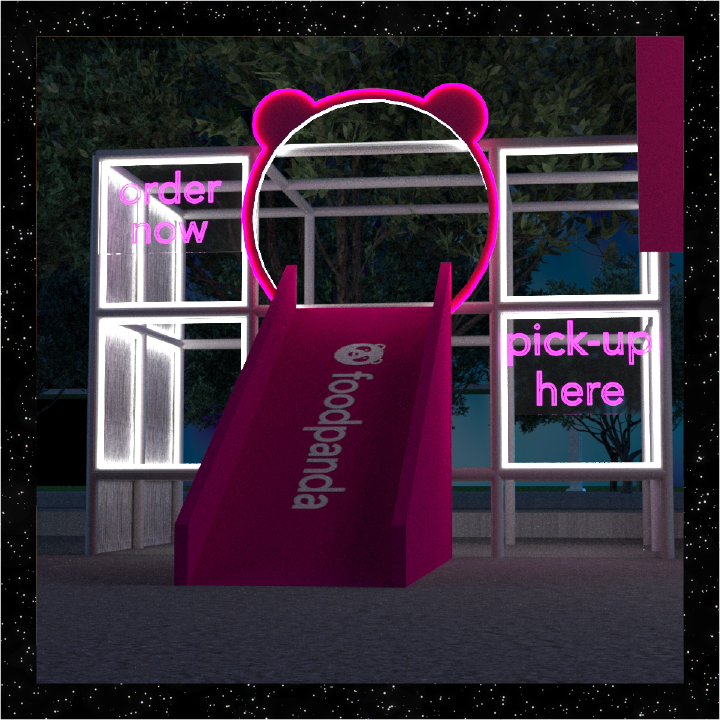 Wait what? No need to queue ah? Tell us more! Simple, just download foodpanda app, the largest food delivery platform. With their new "pick-up feature" on their app, visitors get to pre-purchase from food and beverage vendors at Artbox Malaysia. You'll be notified when the food is ready to be collected from the vendor's foodpanda pick up line. foodpanda has also prepared creative installations such as the "foodpanda tower," where delicious free food will be shot out from this tower multiple times a day for some appetizing fun!
More: KFC ZInger Double Down Will Be Back on 27th August in All
How Exclusive Can Artbox Malaysia Be?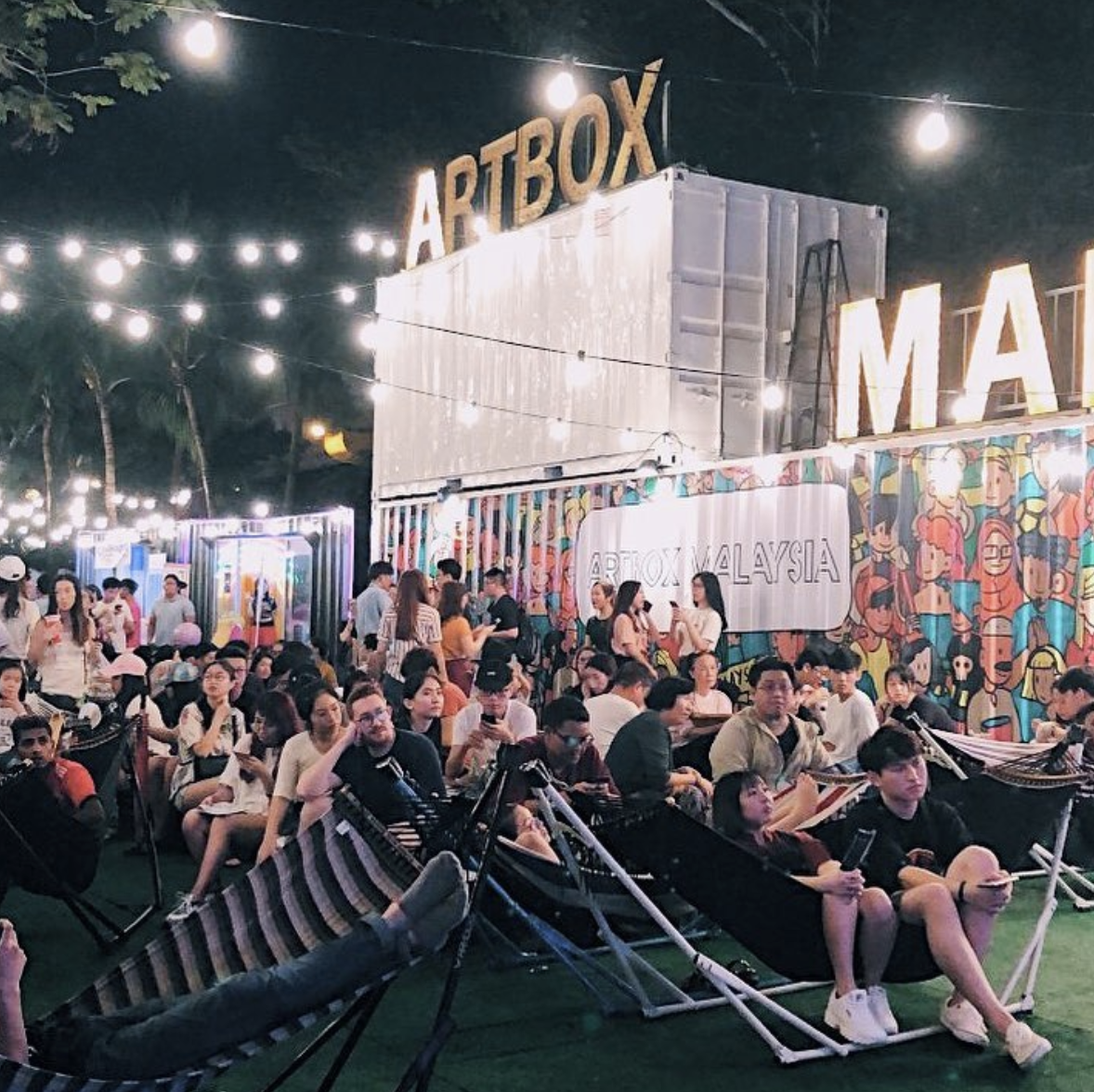 If skipping the line isn't good enough, what about getting exclusive good food that are only available in Artbox Malaysia?
#1 IceDEA x Exclusive LEGO Inspired Ice Cream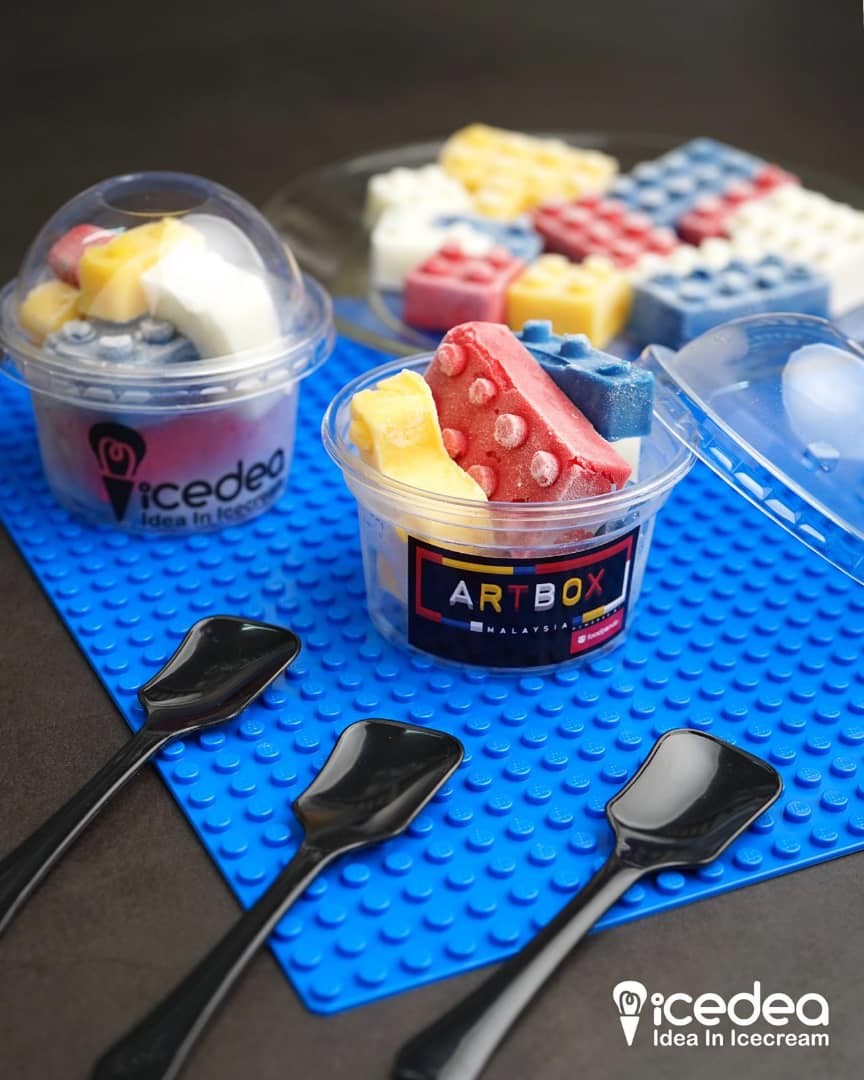 These cute little lego blocks are in fact, EDIBLE ICE CREAMS! Get one yourself and try to build something out of it. Kidding, just take tons of pictures before letting them melt in your mouth. Try out all 4 special flavors- Mango, Raspberry, Blueberry, and Yoghurt. Exclusive and available in very limited quantity, your Instagram feed will thank you.
#2 Salmon Portion x Exclusive Thai Fusion Dish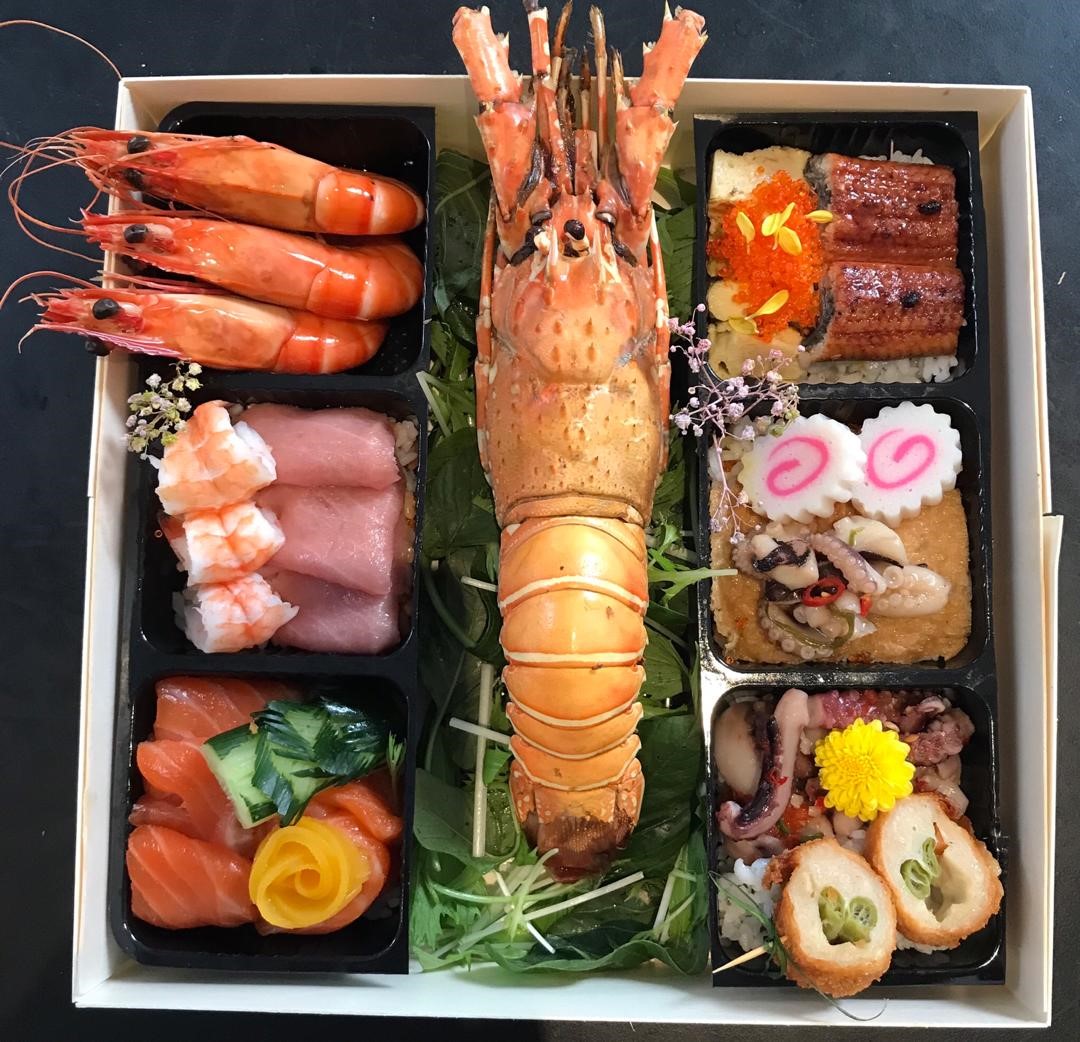 Sushi is a common food that we all love, so why not get yourself a box of bento-like sushi from Salmon Portion? They're infused with Thai flavors like Thai Sweet & Sour sauce, Tomyum powder and even green chilli for spicy food lover out there. Perfect for the hungry souls, and beautiful enough to be presented as a gift.
#3 Lemon Me Farm x Crystallized Lemon Skin/ Fresh Lemon Juice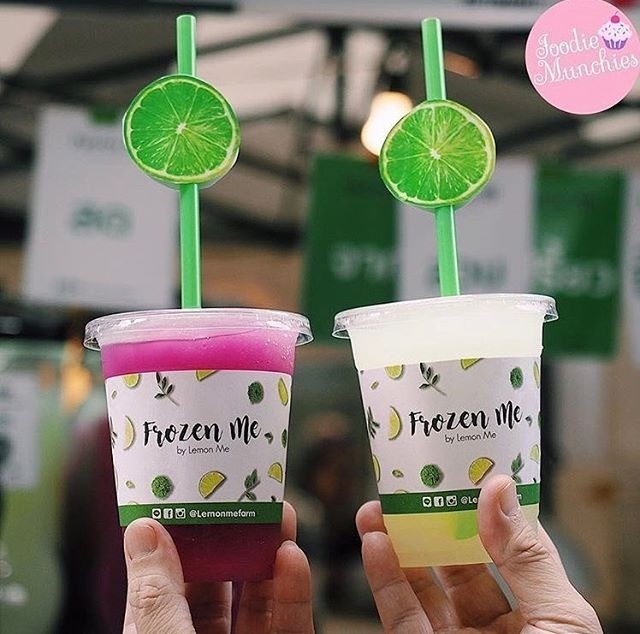 This quirky beverage joint travelled all the way from Bangkok just to serve you guys at Artbox Malaysia! Get your hands on their exclusive Crystalized Lemon Skin/ Fresh Lemon Juice to beat the heat! Did we mention they're super Instagram-worthy as well?
#4 Dum Dum Thai Drinks x Exclusive Coconut Thai Milk Tea Flavour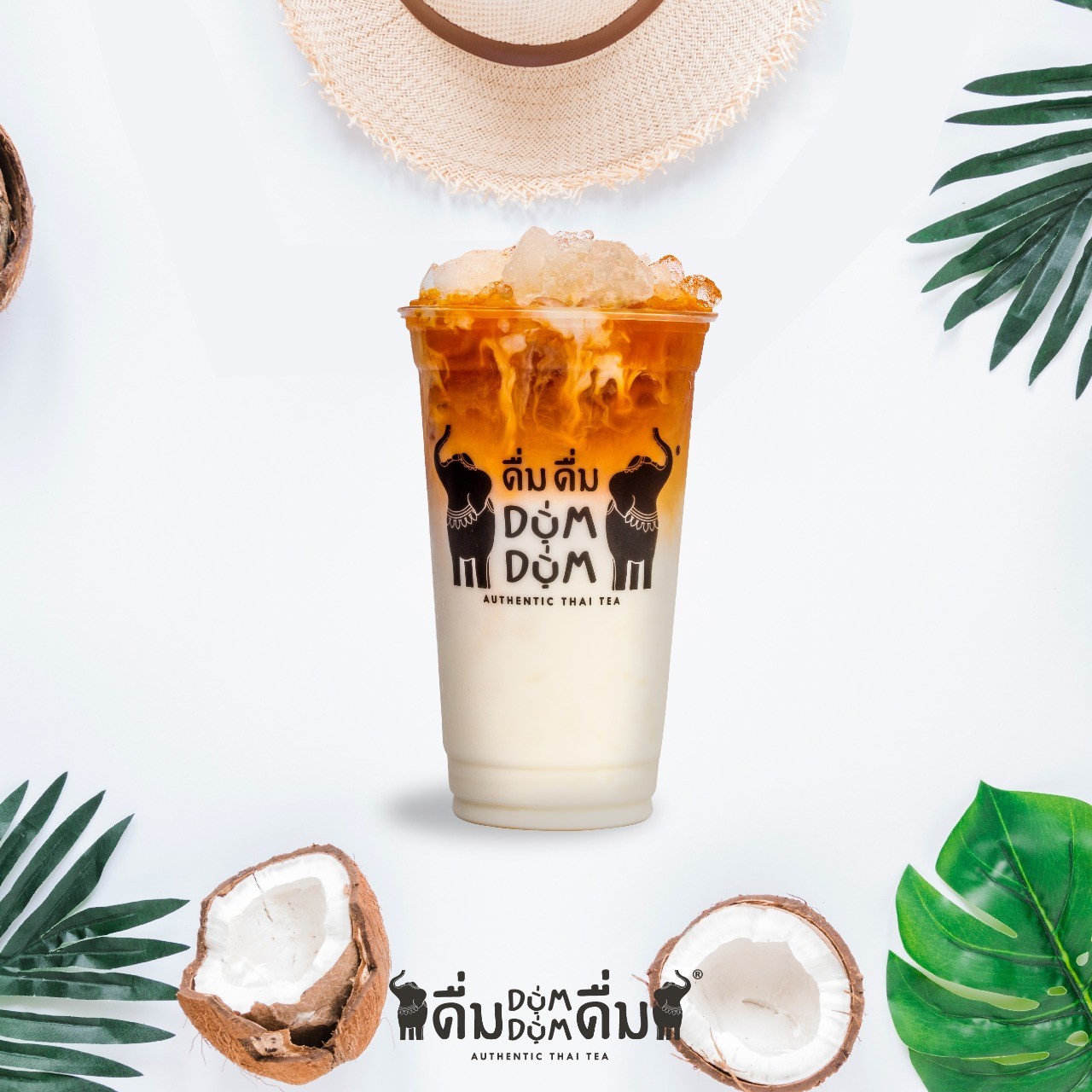 It is no secret that Thai milk tea is one of the crowd's favourite, so why not quench your thirst at Dum Dum Thai Drinks? This homegrown brand will be serving Coconut Thai Milk Tea for the following weekends, so stay tuned.
#5 Saychiizu x Exclusive Sangkaya Pandan Cheese Toast Flavour
Those who've been to Thailand and tried the steamed bread with pandan coconut will know how good it is. Saychiizu is replicating the goodness in their signature toast. Loaded with cheese for that extra smoothness. So be prepared for some cheese pull challenge!
How to Get There and Where to Park Wor?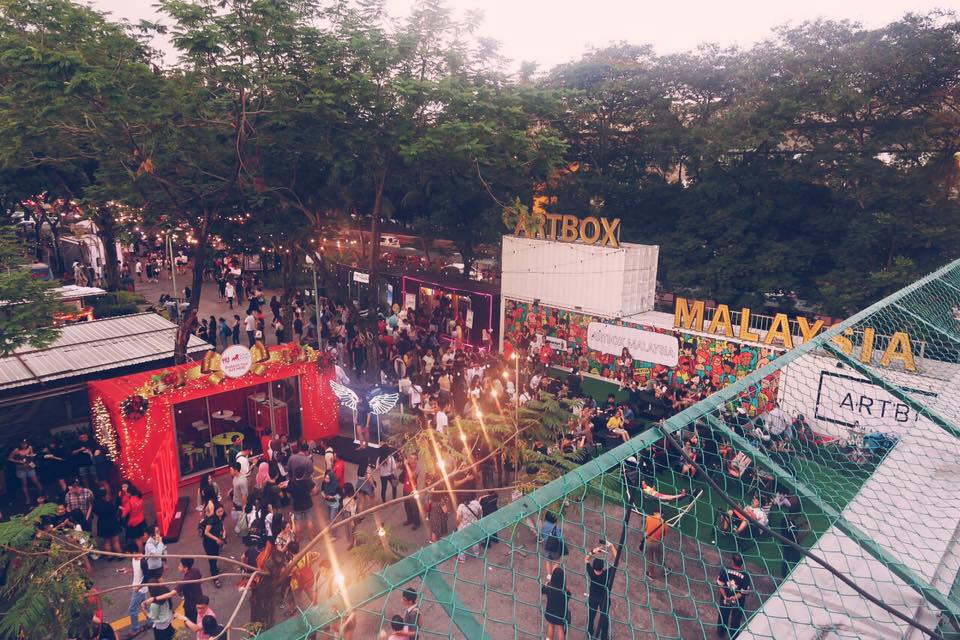 If you've supported Artbox Malaysia last year, then you'll know that traffic and parking was a little tight. Here's a little tip for you guys: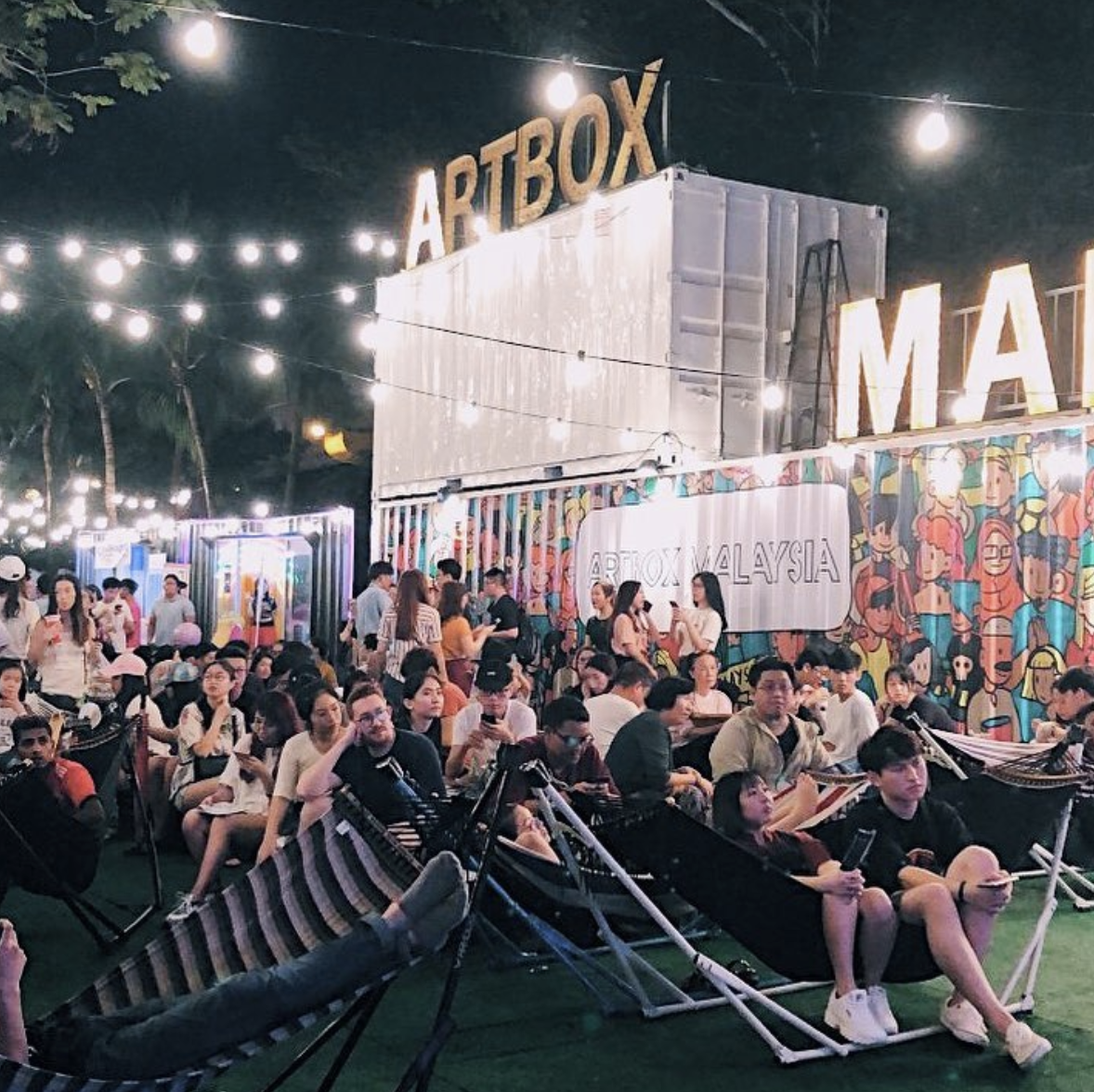 By Public Transport
– Take LRT Kelana Jaya Line from any station to USJ 7 station & interchange with BRT to Sunway Lagoon station.
– LRT stations with parking space: USJ 21, Ara Damansara, Putra Heights, Glenmarie & Gombak
– Take KTM Komuter Port Klang Line from any station to Setia Jaya station & interchange with BRT to Sunway Lagoon station.
 Drive & Park
-Sunway Geo (Park & ride BRT at SunMed station or use Canopy Walk)
-BRT Sunway depot (Park & ride BRT at SunU-Monash station or use Canopy Walk)
-Sunway University (Park & ride BRT at SunU-Monash station or use Canopy Walk)
-The Pinnacle Sunway
-Menara Sunway
Find out more here: https://www.sunway.city/getting-here/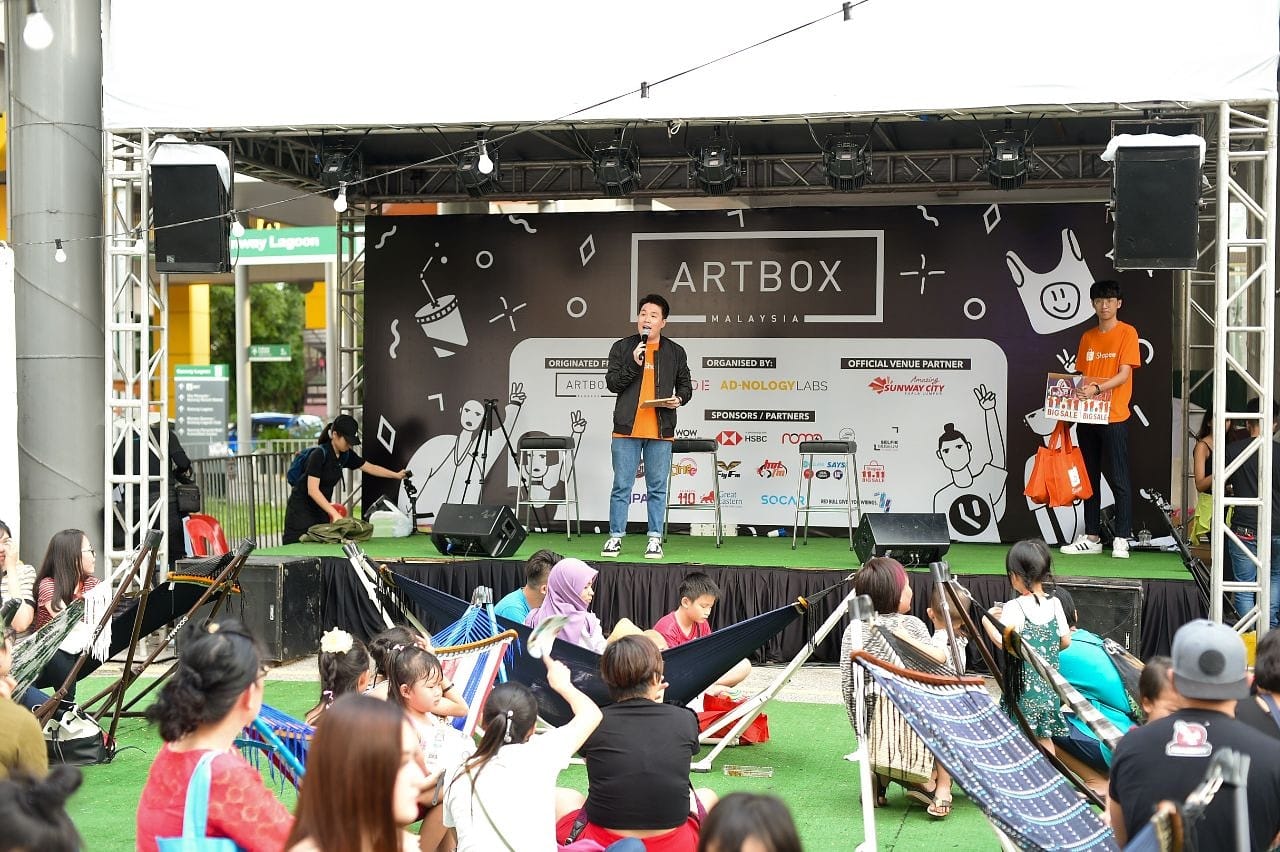 Artbox Malaysia- Assemble
Venue: Sunway City Kuala Lumpur Outdoor Open Air Carpark
Address: Jalan Lagoon Timur (9/1), Bandar Sunway, 47500 Subang Jaya, Selangor, Malaysia.
Date: 06 – 08 Sept 2019 (Fri – Sun), 13 – 15 Sept 2019 (Fri – Sun)
Time: 3 p.m.-11 p.m.
More Info: https://www.facebook.com/malaysia.artbox/
https://Artbox.my
Find out more about the booth here: https://www.artbox.my/joinus
For booking of bundle or corner booth, please email: Hello@artbox.my