Staying home for months on end, have you been cooking with the same recipes over and over again? We've got you covered with these incredibly easy to make recipes you can recreate for a delicious meal at home! Best of all, it's made using something we all have in our kitchen – Ayam Brand Baked Beans!
Easy Recipes You Can Easily Try At Home Using Ayam Brand Baked Beans
Besides just having it as it is or with eggs on bread for breakfast, is that pretty much all you know how to eat baked beans? You're in for a treat! We'll be showing you how to prepare four different types of meals using Ayam Brands Baked Beans! We have got your breakfast, lunch and dinner settled!
1.Baked Beans Cheese Toast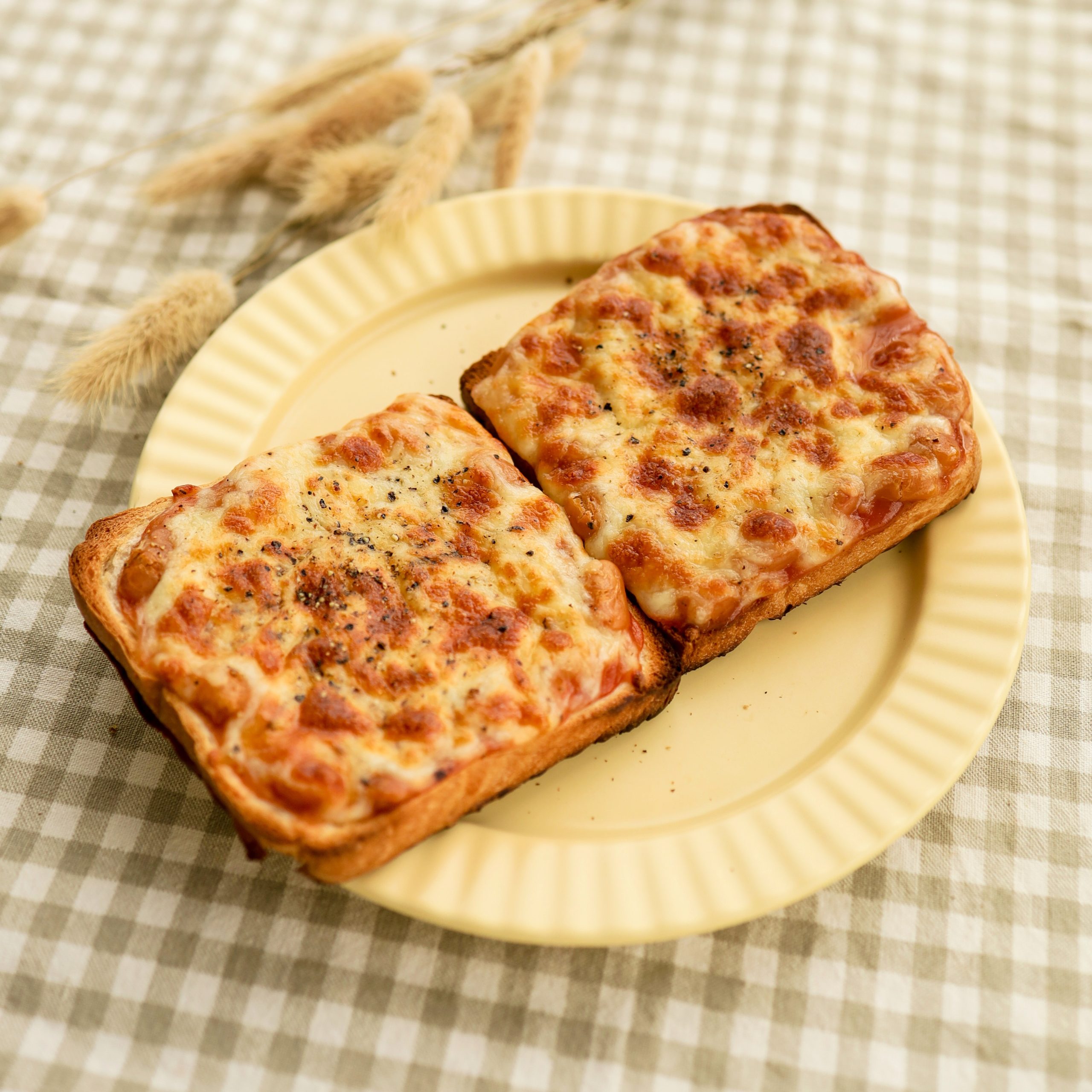 Nothing beats having a simple yet filling breakfast to start the day! Try this Baked Beans Cheese Toast that instantly gives your ordinary toast whole new flavours. And, come on, who can say no to cheese?
Ingredients:
2 slices of bread

Ayam Brand Baked Beans in Tomato Sauce Light

Shredded cheddar
Black pepper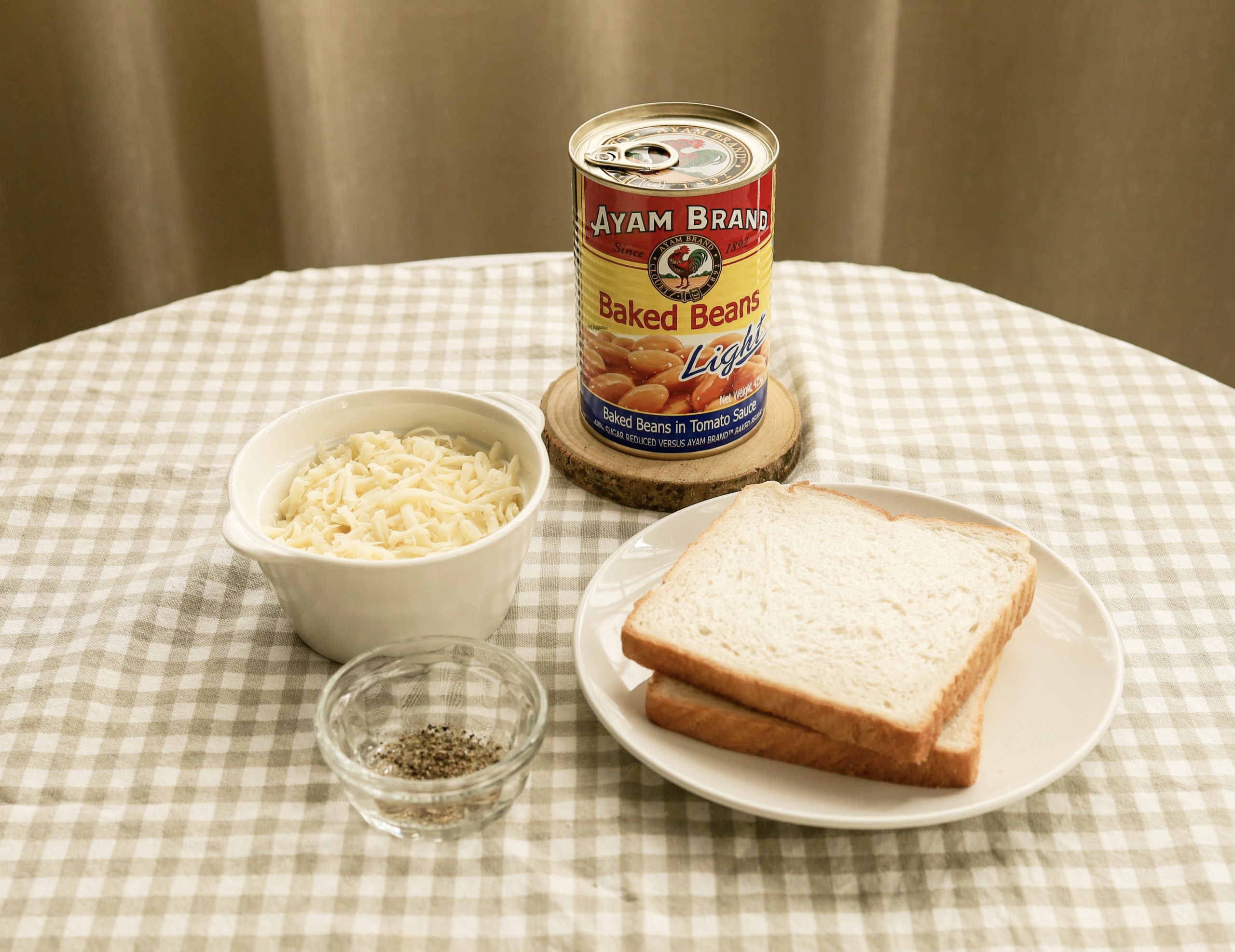 Steps:
Spread baked beans on the bread
Top with shredded cheddar cheese
Bake at 180°C for 10 minutes
Sprinkle black pepper
2. Baked Beans Quesadillas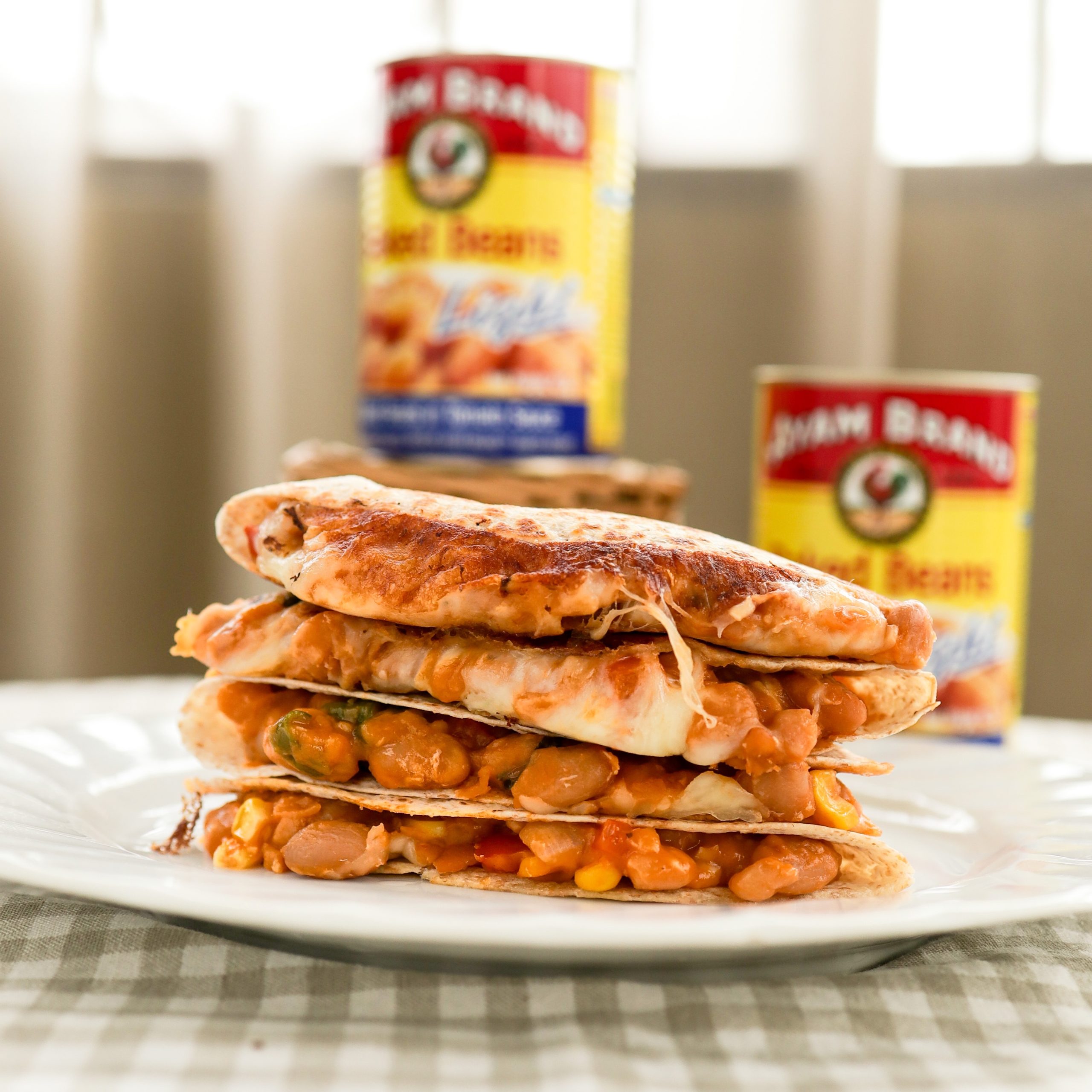 Next up, why not try making your own version of Mexican food at home? This Baked Beans Quesadillas recipe ticks all the right boxes for us. Cheese? Yes! Baked Beans? Yes! Tortilla wrapped with all your favourite veggies? Yes! A healthy and savoury meal that's perfect to keep you energised throughout the day.
Ingredients:
Oil
Finely chilled veggies (garlic, onion, celery sticks, capsicum, green chillies, mushrooms)
Boiled sweet corn
2 cans of

Ayam Brand Baked Beans in Tomato Sauce Light

Tortilla

 

Cheese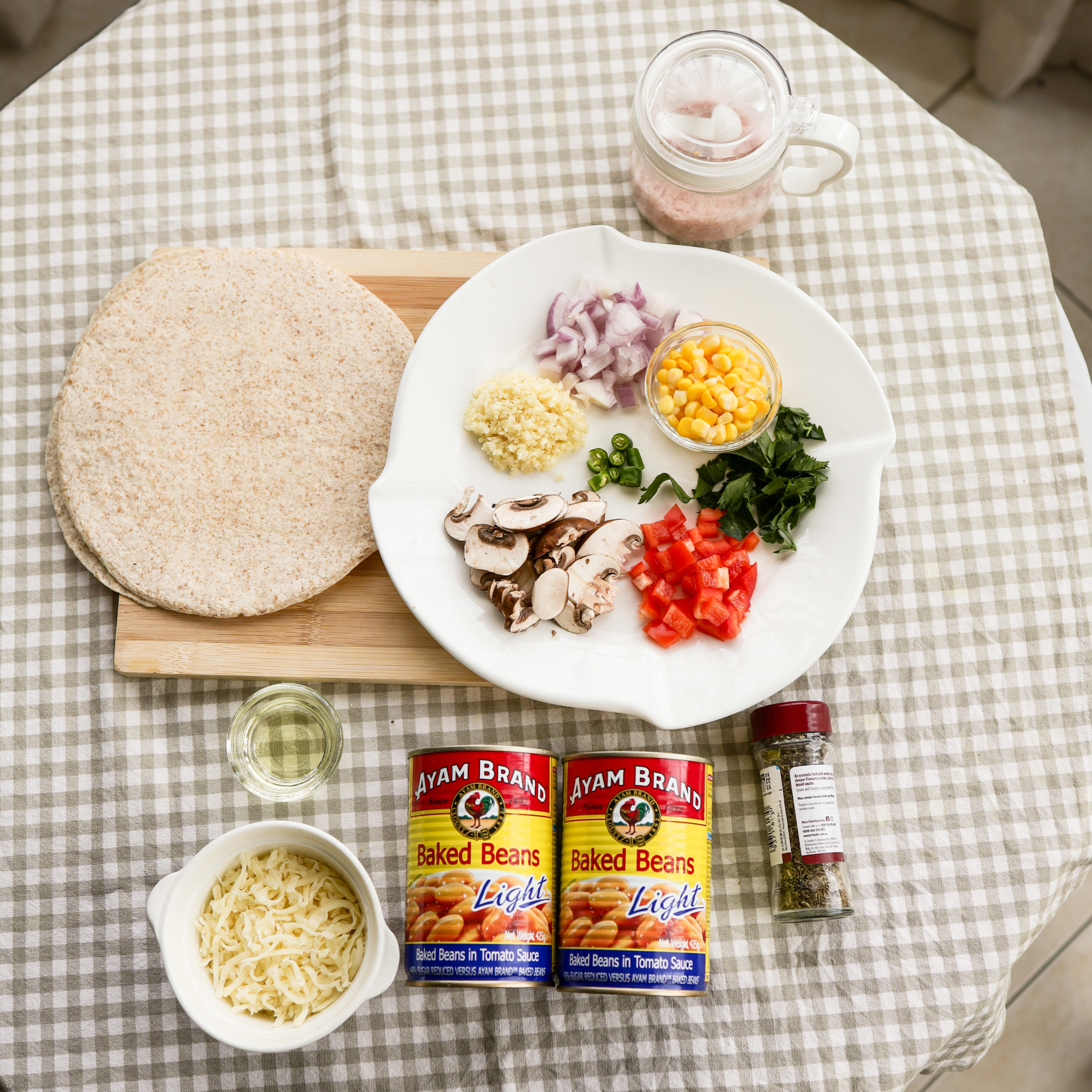 Steps To Make Stuffing:
Heat up the pan, pour some oil
Add some finely chopped garlic cloves, onion, celery sticks
Add salt as per taste
Add some finally chopped capsicum, chopped green chillies, mushrooms
Add some pizza seasonings (dry basil/pasta seasonings optional)
Mix it all and cook for 5 minutes
Add boiled sweet corn and 2 cans of baked beans
Cover the lid and cook for 5-7 minutes until gravy reduces and turns dry
Steps To Make The Quesadillas:
Heat up the pan, drizzle some oil and place tortilla on it
Spread 2 spoonful of stuffing on it
Add some cheese on it
Fold the tortilla, press gently and flip it
Roast on medium flame until they turn golden-brown from both sides
Ready to serve!
3. Beans Baked Eggs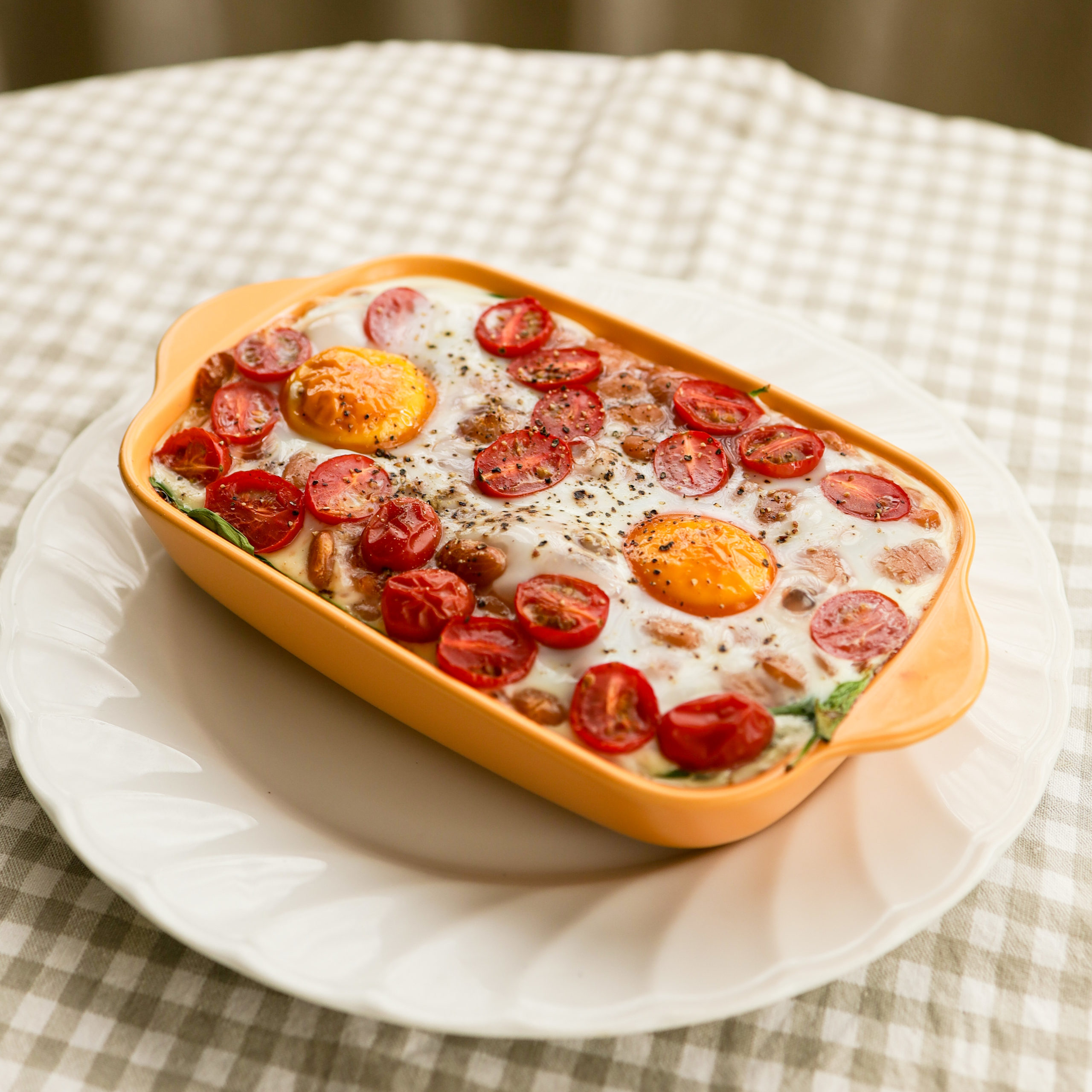 Nothing can go wrong with baked beans and eggs. Take your usual recipe to another level with this Beans Baked Eggs recipe that is incredibly easy to make but tastes good enough to have it on its own. 
Ingredients:
50g of spinach

1 can Ayam Brand Baked Beans in Tomato Sauce (425g)

75g cherry tomatoes

2 eggs

Black pepper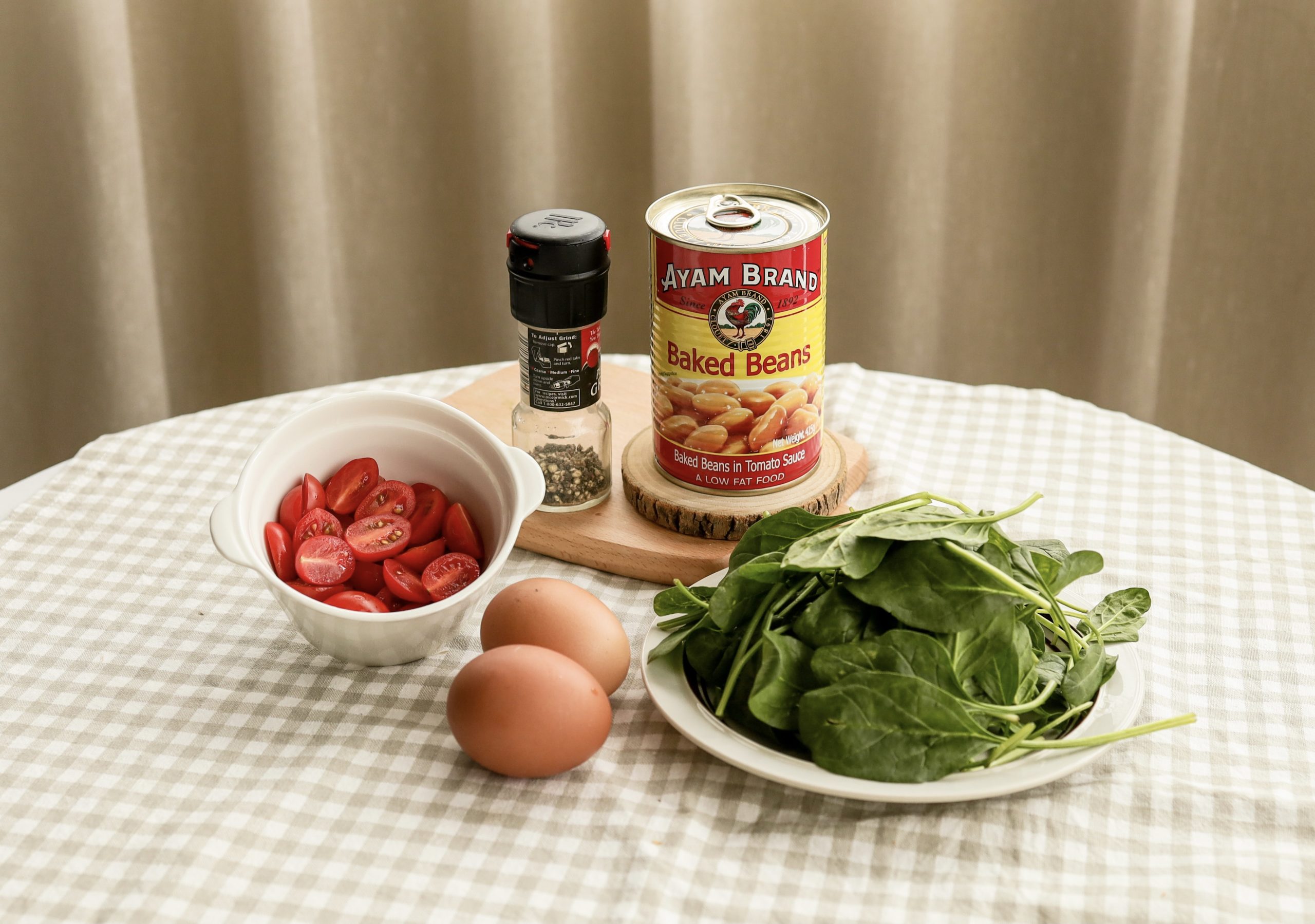 Steps:
Place spinach on casserole/ baking pan
Add in 1 can of baked beans
Add in cherry tomatoes
Add in 2 eggs and black pepper
Bake at 200°C for 15 minutes
4. Baked Beans Spaghetti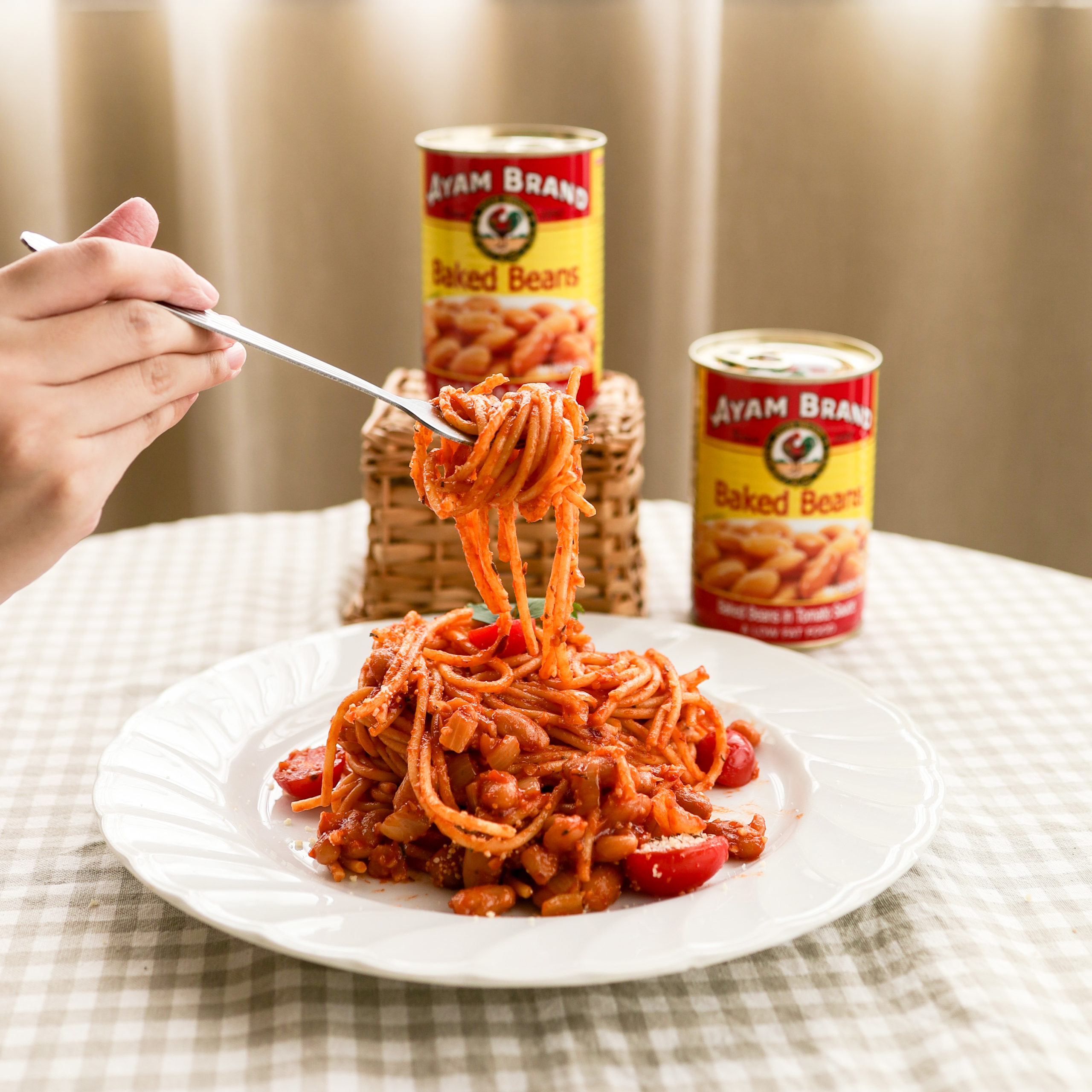 Last but certainly not least is Baked Beans Spaghetti that will certainly be great bigger appetites. This one pot meal is perfect for families and even those living alone and craving for a well-balanced meal.
Ingredients:
400g of spaghetti

1 1/4 cups of Ayam Brand Baked Beans in Tomato Sauce

5 Tbsp olive oil
6 tsp finely chopped garlic
1 large onion (finely chopped)
1 oregano sprig
2-3 thyme sprigs
1/2 cup tomato puree
Salt & black pepper to taste
1 1/2 tsp dried chilli flakes
6-8 cherry tomatoes
Halved Parsley sprig for garnish
Grated parmesan cheese for garnish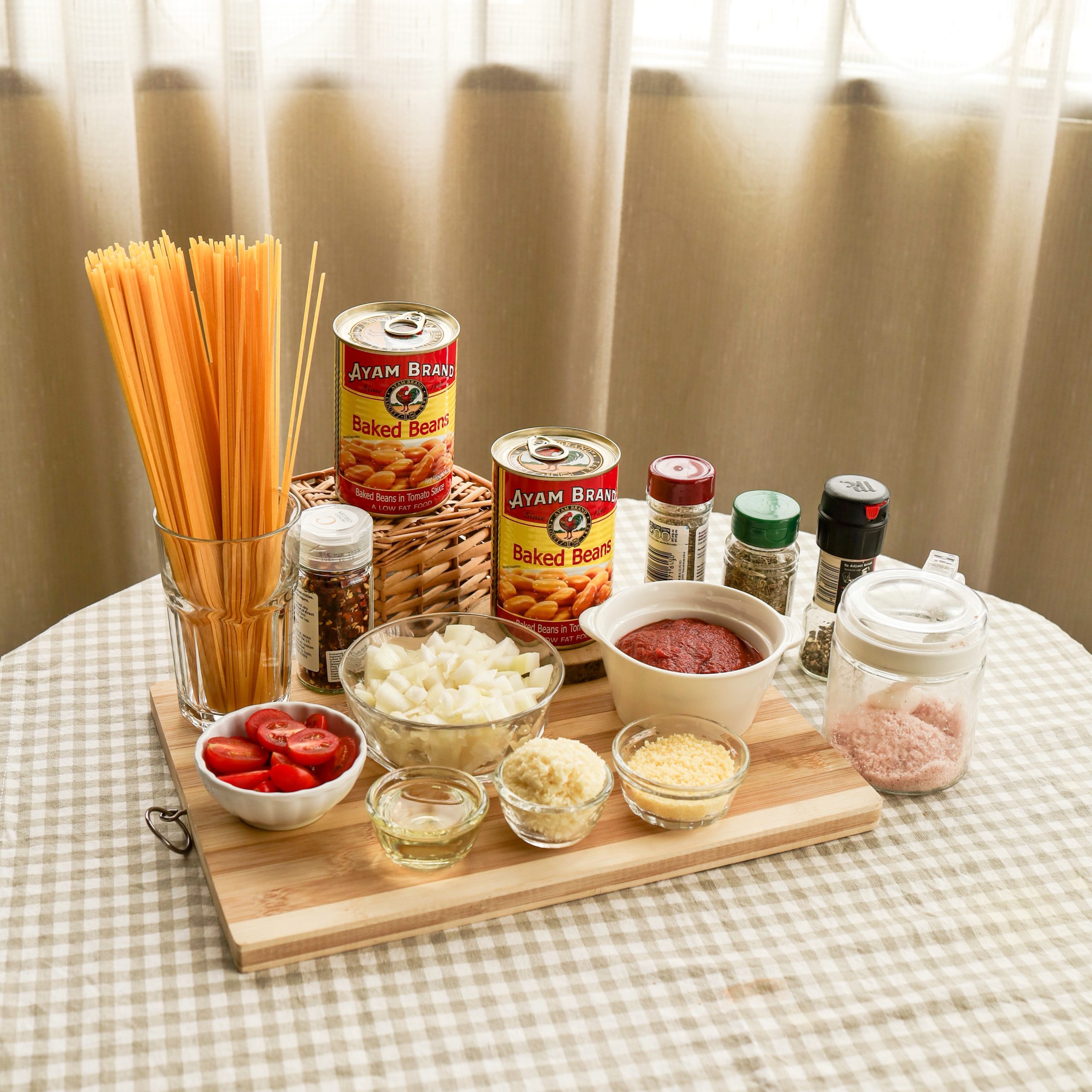 Steps:
Heat 2 Tbsp olive in a non-stick pan. Add 3 tsp chopped garlic and sauté well. Add onion in and mix well.

Add oregano, thyme and sauté well. Add tomato puree and mix well. Cook for 2-3 minutes. Add baked beans, salt and crushed black peppercorns, and mix well.
Heat remaining olive oil in another non-stick pan. Add remaining chopped garlic, spaghetti and dried red chilli flakes. Add salt, cherry tomatoes and toss well.

Add baked beans into the sauce. Mix cooked spaghetti and sauce together.

Garnish with parsley sprig and grated parmesan cheese. Serve hot.
A Happy Tummy & Healthy Body With Ayam Brands Baked Beans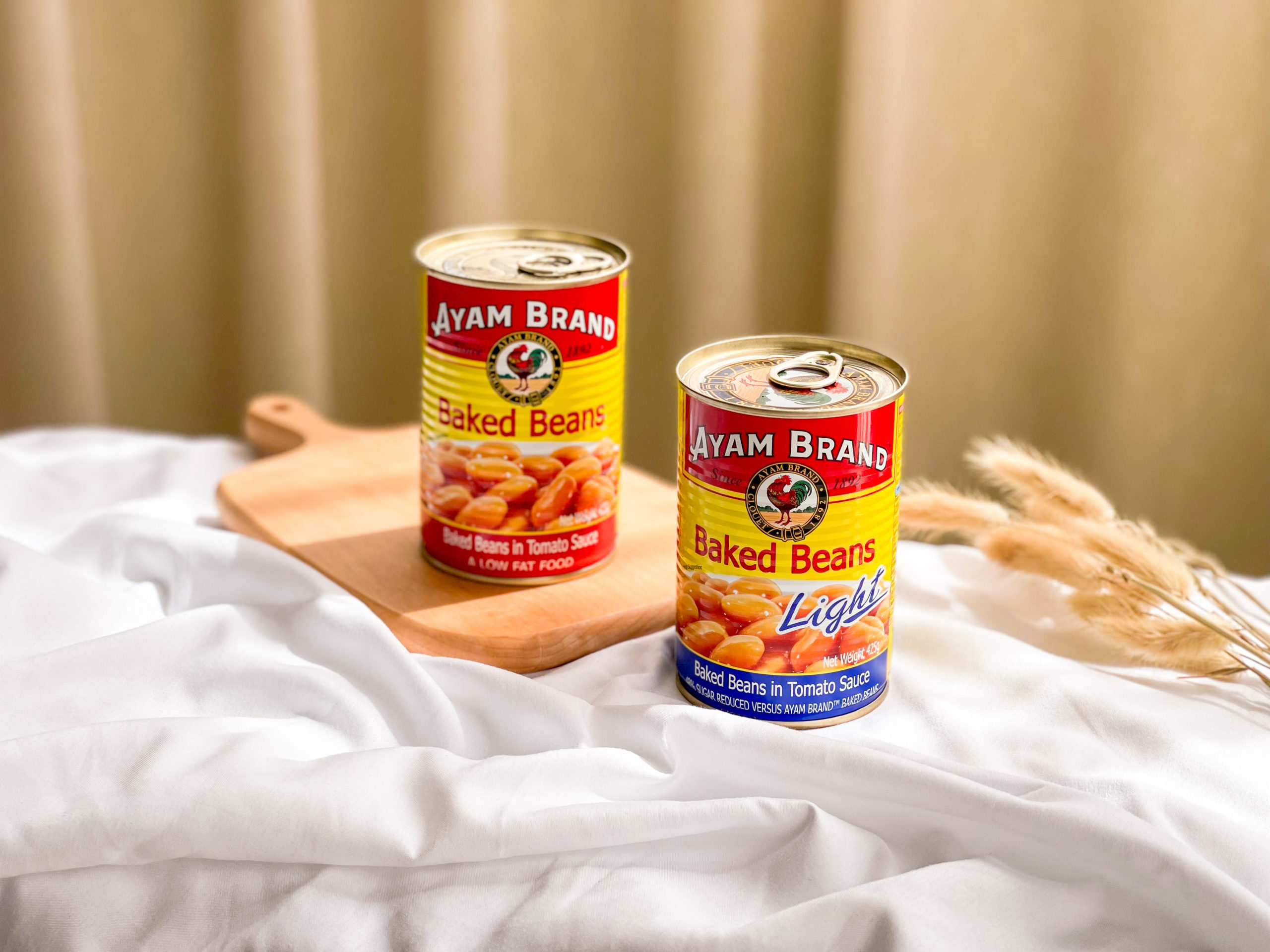 Beans are incredibly important for a healthy and well-balanced diet, so why not incorporate these Ayam Brand Baked Beans to your meals today. These beans are rich in fibre and low fat food. Fibre rich food helps to maintain a healthier digestive system and prevents cholesterol. Meanwhile, the tomato sauce provides lycopene, the strongest antioxidant that helps cells against ageing and reduces blood pressure. Not to mention, the Baked Beans Light contains 48% less sugar! Besides, the Ayam Brand Baked Beans Cheese With Real Parmesan Cheese is perfect for cheese lovers for some cheesy wholesome baked beans.
Which Recipe Are You Most Excited To Try Today?
There you have it – four easy baked beans recipes you can make at home. Either you're making a light meal for yourself or whipping out dishes for the whole family, these recipes are perfect for any occasion. Happy cooking, foodies!
Now Playing, Catch New Episodes Every Friday At 7PM
New Shopee Deals: https://shp.ee/mwksseq
Lazada Everyday Low Price: https://lzd.la/page
–
We would like to invite you to join our New Telegram Group! We will regularly post about good food, casual promos, giveaways, and interesting findings in Malaysia.