Coffee culture has been the glue that brings us Malaysians together from early days, when kopitiam first began. Ever since, it has grown tenfold with new cafés regularly appearing all across the country. Adding to that list is Beyond Coffee, a new flagship café in PJ using only premium arabica coffee beans! Just over a month old, this café prides themselves in producing the best cuppa out there, faring to the likes of famed competitors.
Beyond Coffee Is Giving Away 1000 Free Cups of Premium Coffee From 10-14 December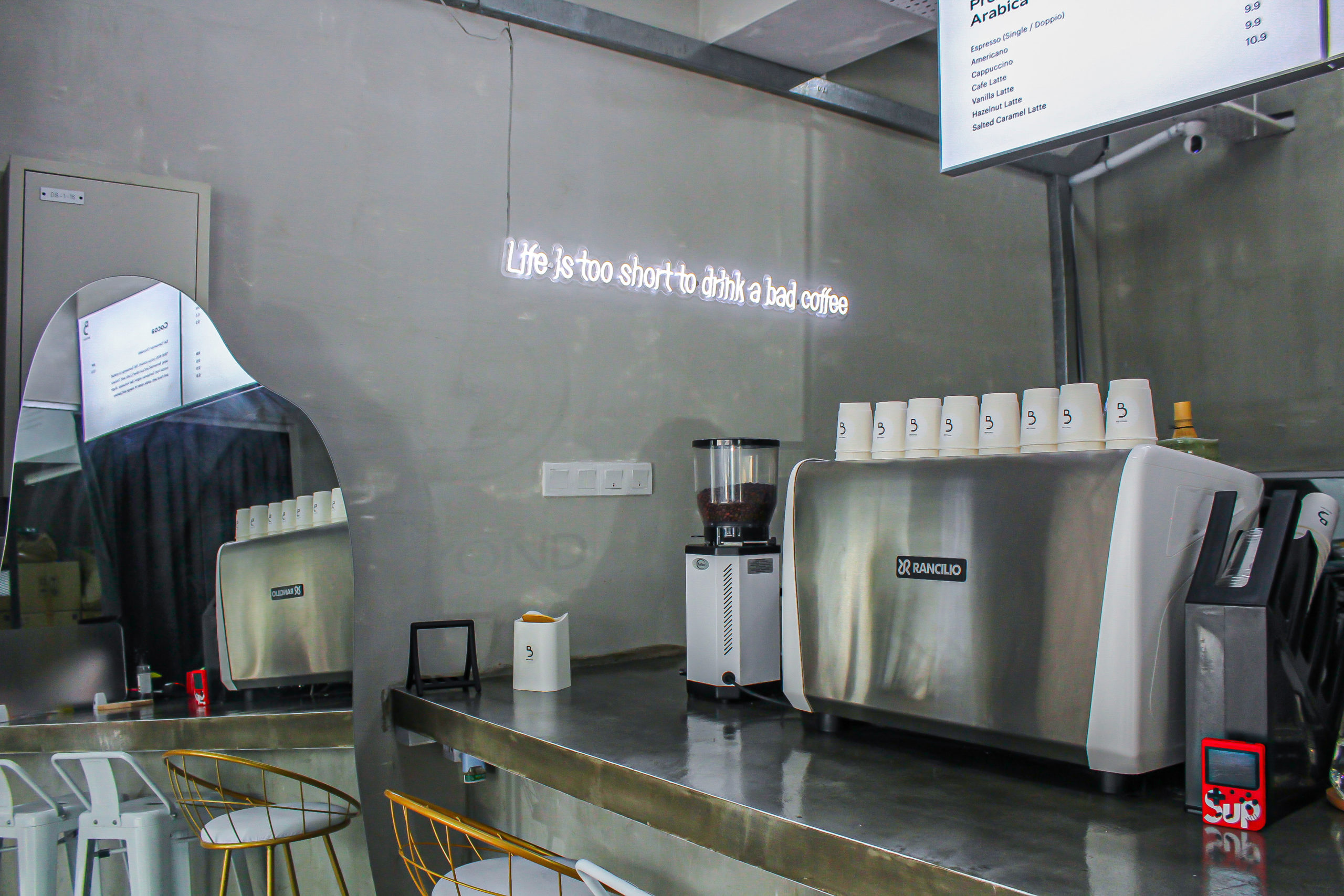 Beyond Coffee is a compact café with an industrial-cum-minimalist style, located in Kayu Ara. Their idea for the café stemmed from a desire to create premium Arabica coffee that is affordable to all! Having executed their launch successfully, their simple menu is the epitome of concise yet nice. From freshly-brewed Americano to rich, decadent cocoa, you're likely to find a drink here that'll satisfy your needs.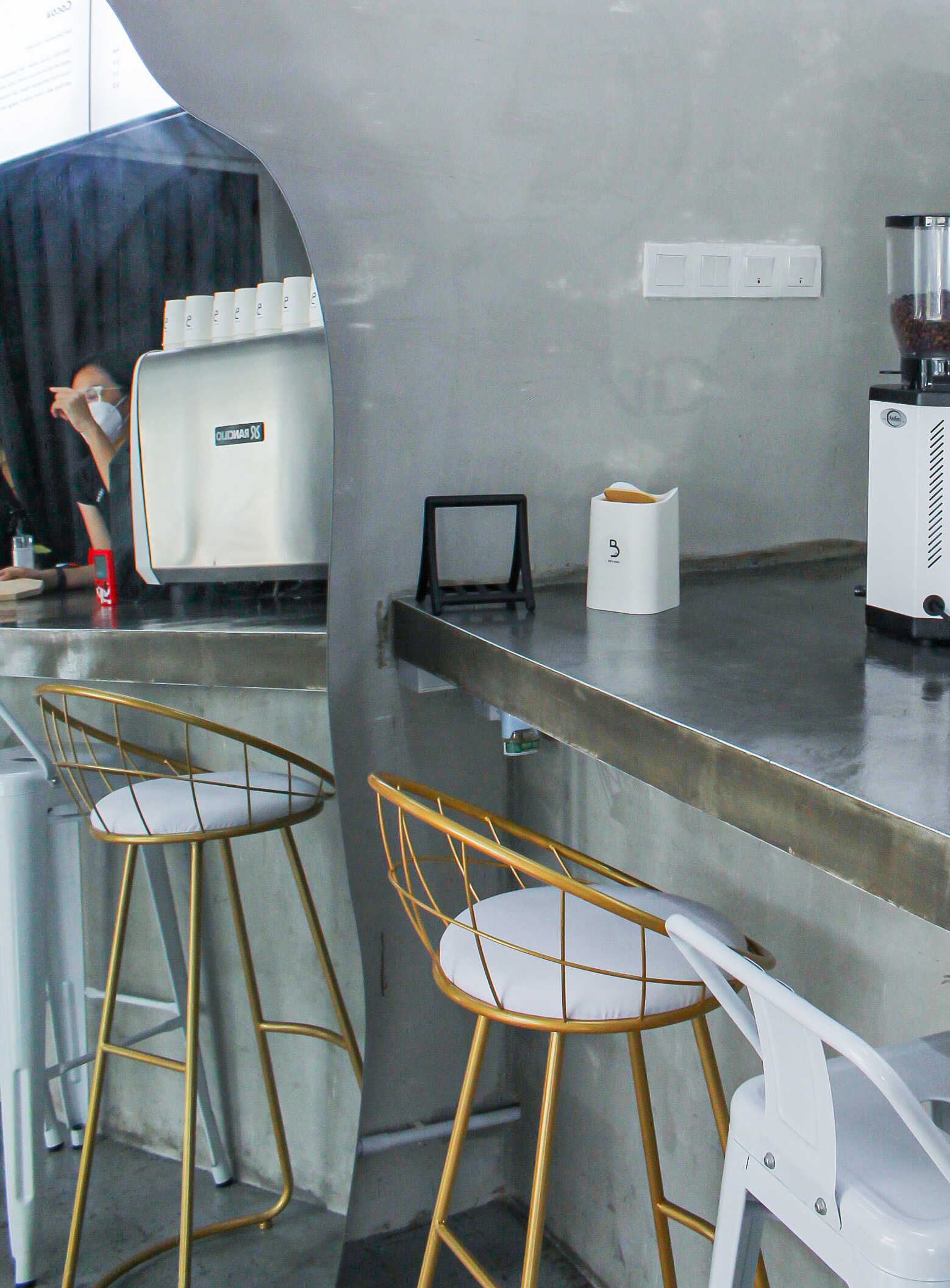 Upon visiting Beyond Coffee, the mellow smell of coffee beans instantly set the mood for the morning. Though quaint, this café was comfortable, with a minimal yet aesthetic beauty. Their white neon sign completed the interior, serving as a classic 'grammable backdrop for coffee photos.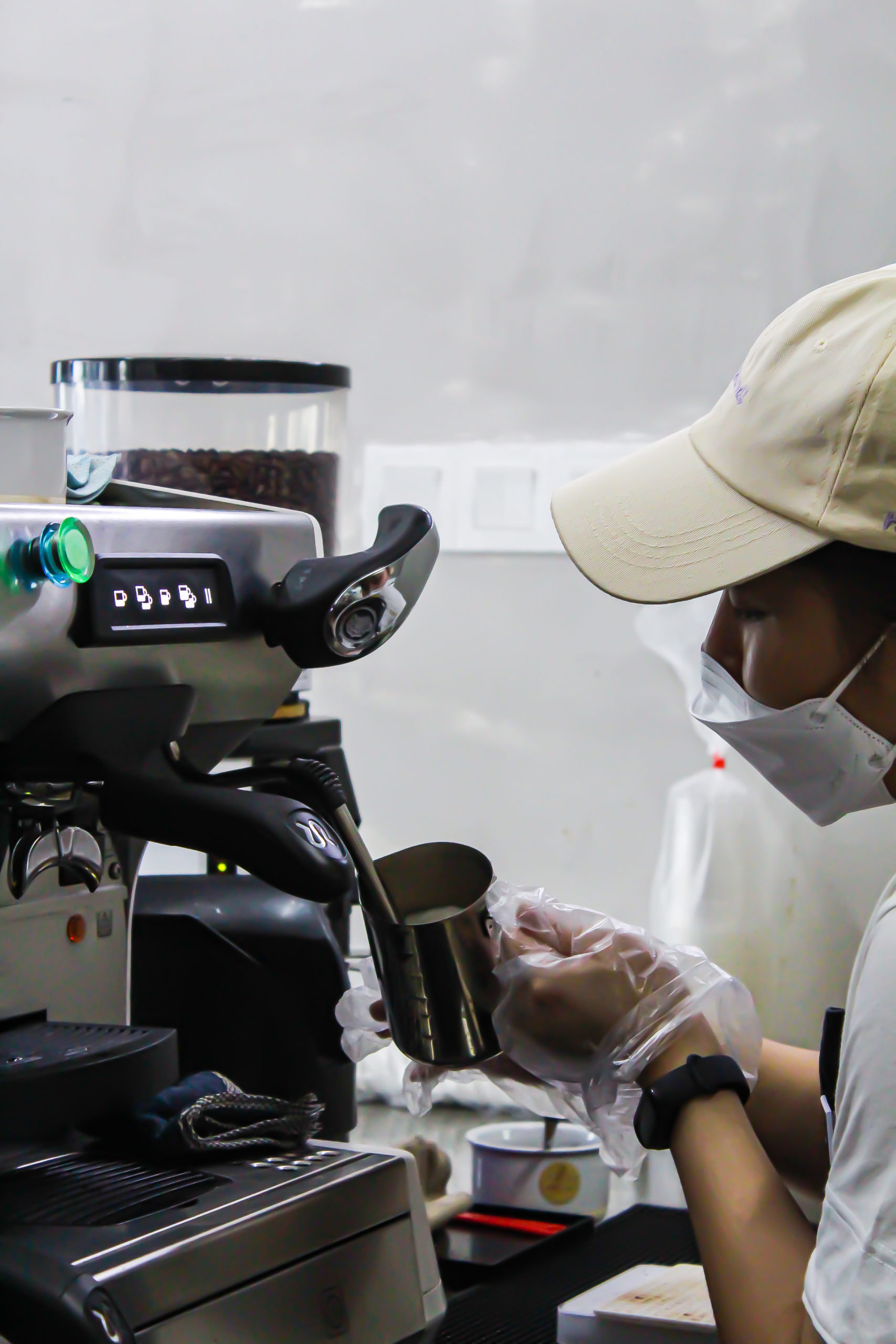 Using 100% premium Arabica coffee beans, their blend emanates an earthy, medium-dark tone which all coffee lovers would appreciate. Their dark, full-bodied Americano is aromatic and perfect for a morning pick-me-up. If you long for something sweeter, their iced salted caramel latte would hit the spot, with a generous amount of smooth salted caramel and espresso. Here, you can also try interesting twists such as Lemonade Americano, made with espresso, soda and lemon!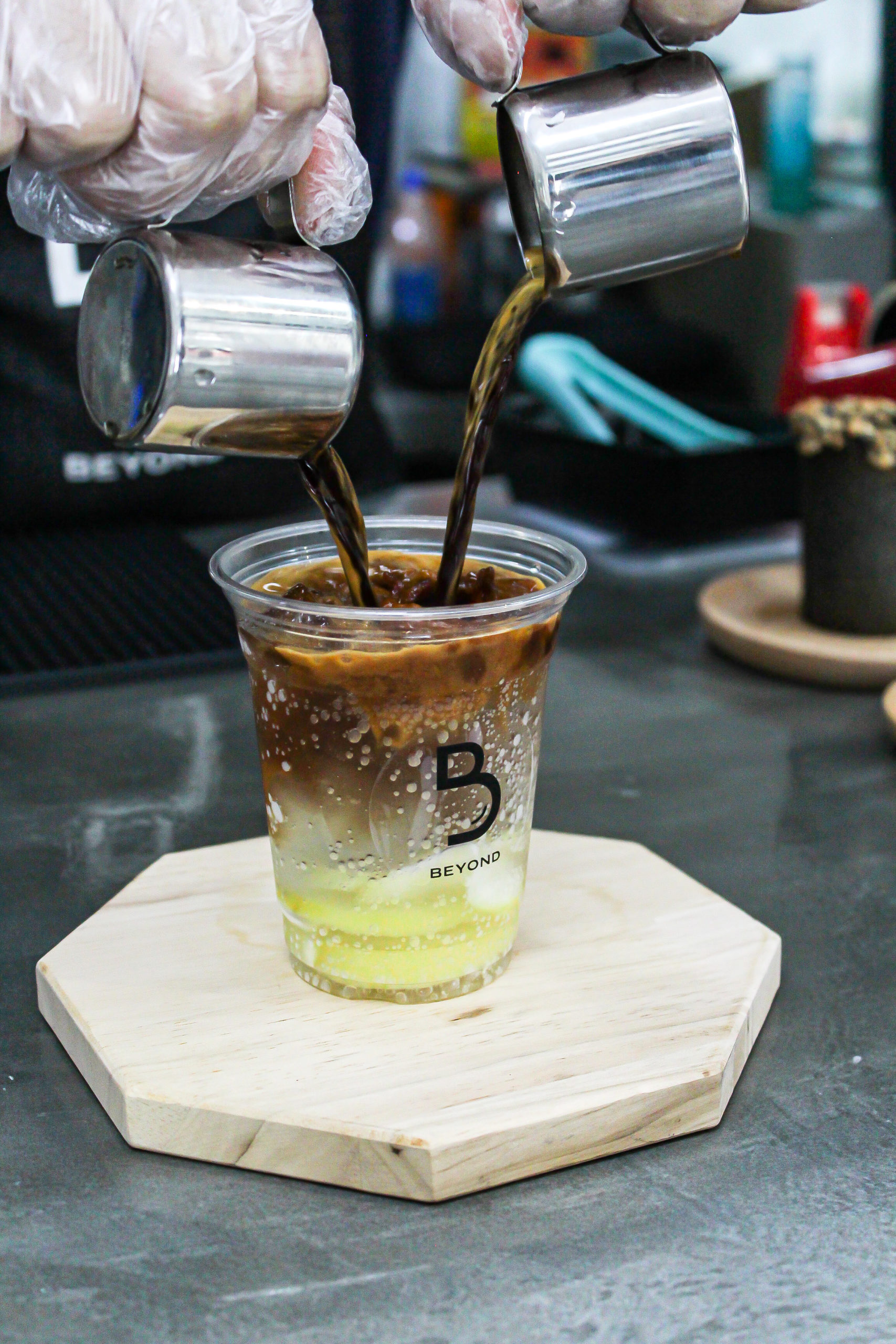 Lemonade Americano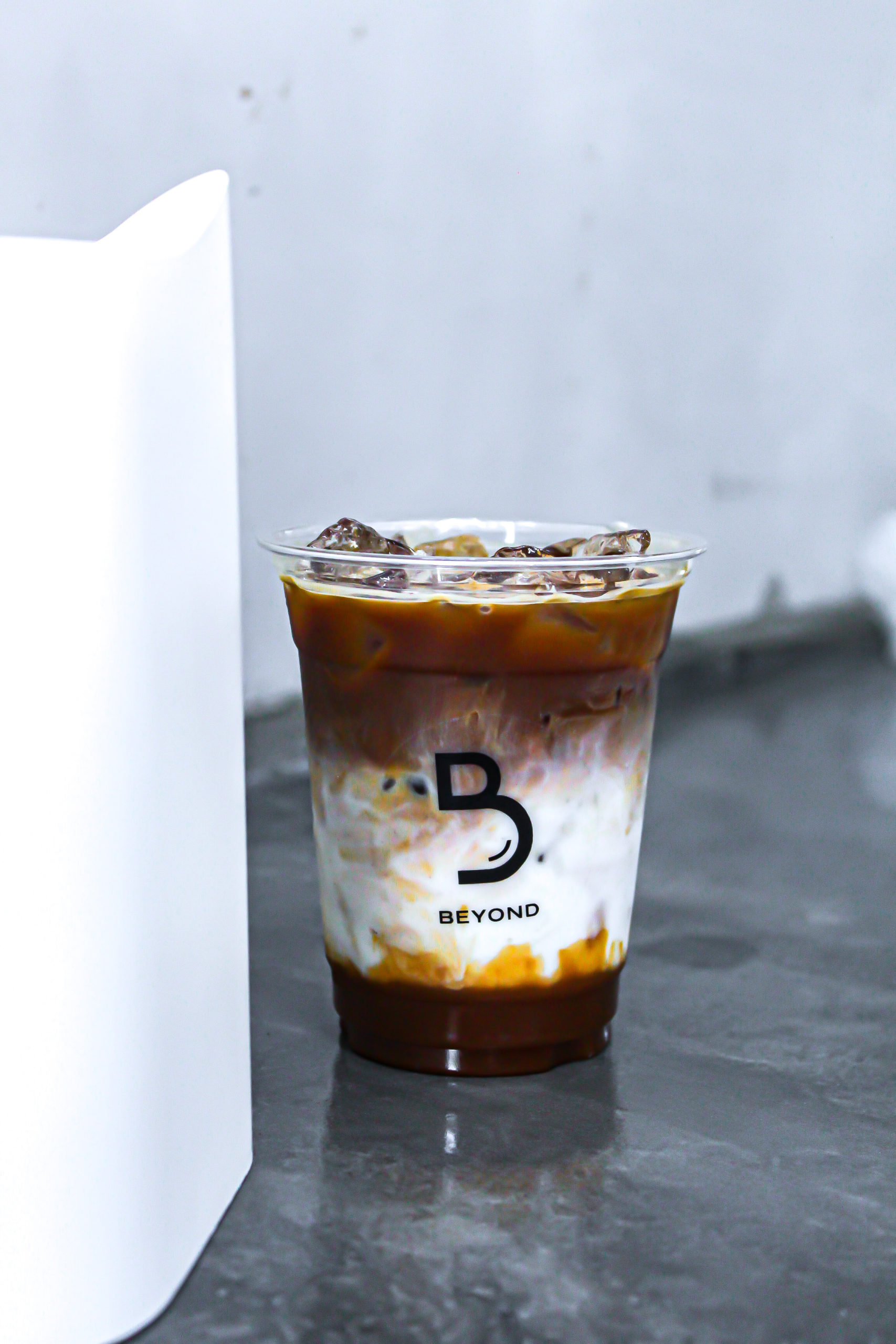 Salted Caramel Latte
Not a coffee person?
They also have a variety of other drinks including Matcha latte, Vanilla latte, Bali Samsaman Chocolate and our personal fave, their Earl Grey Chocolate drink. We couldn't help but gush over how distinctive it was, this is a MUST-try! If velvet was in liquid form, it would taste like this.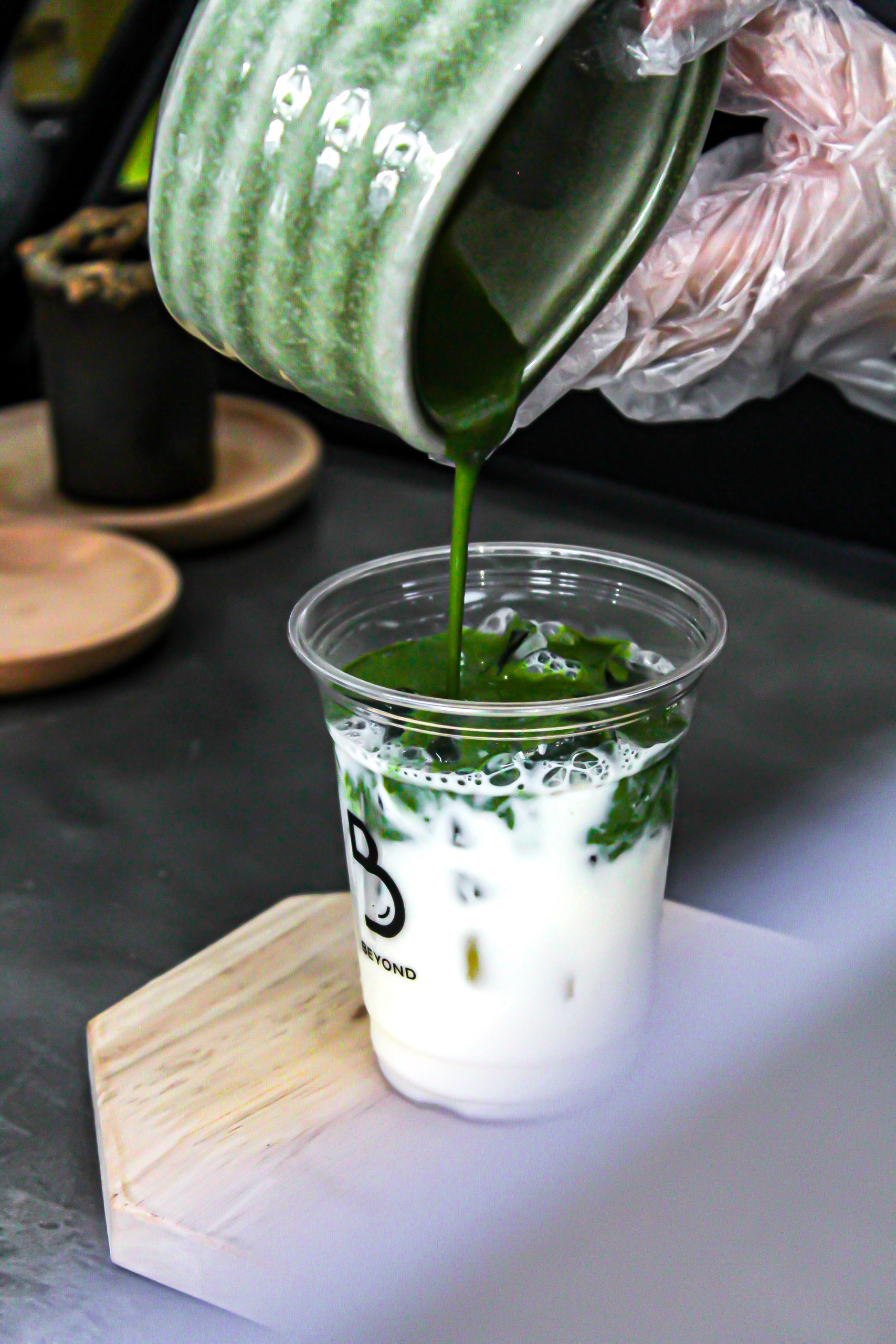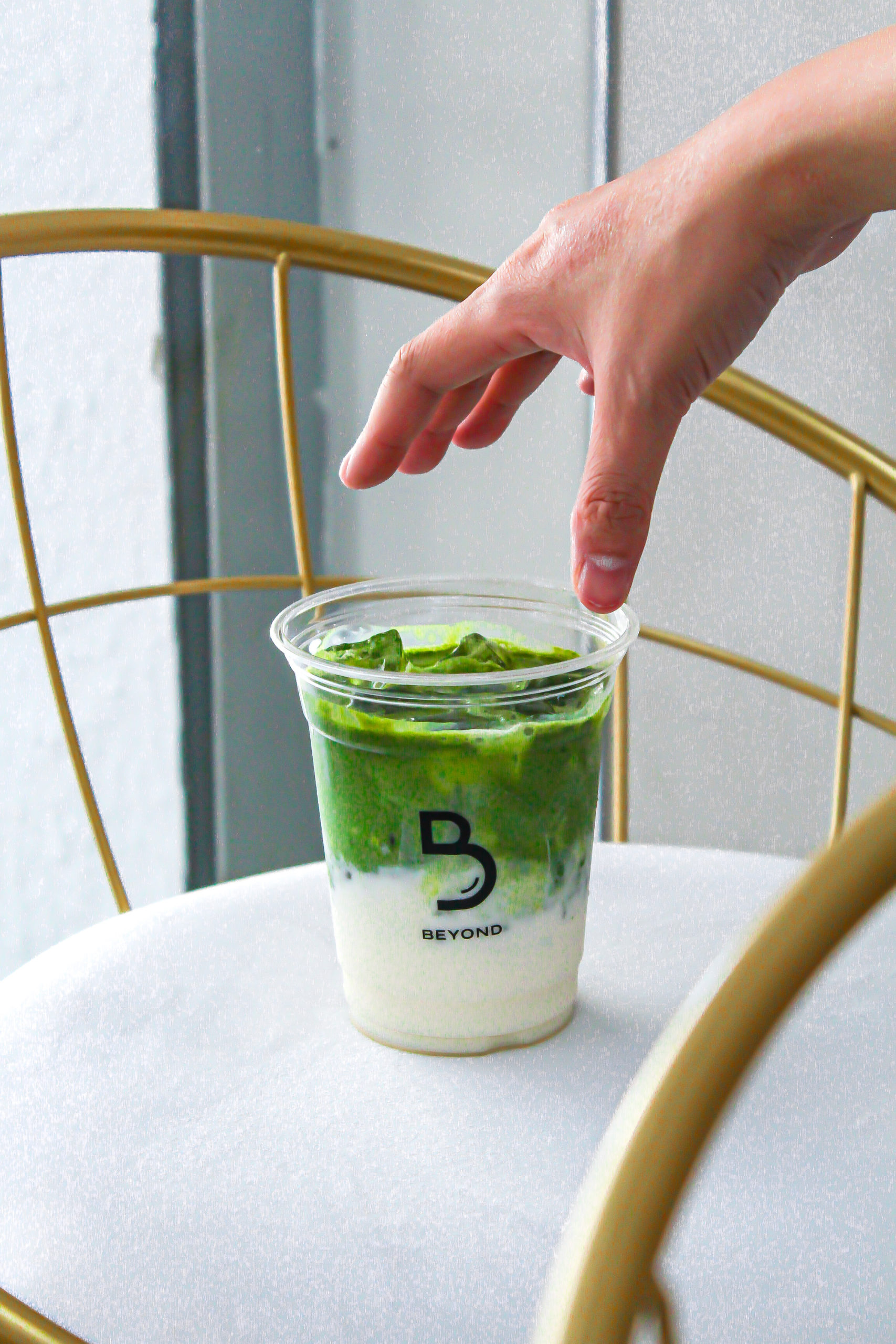 Matcha Latte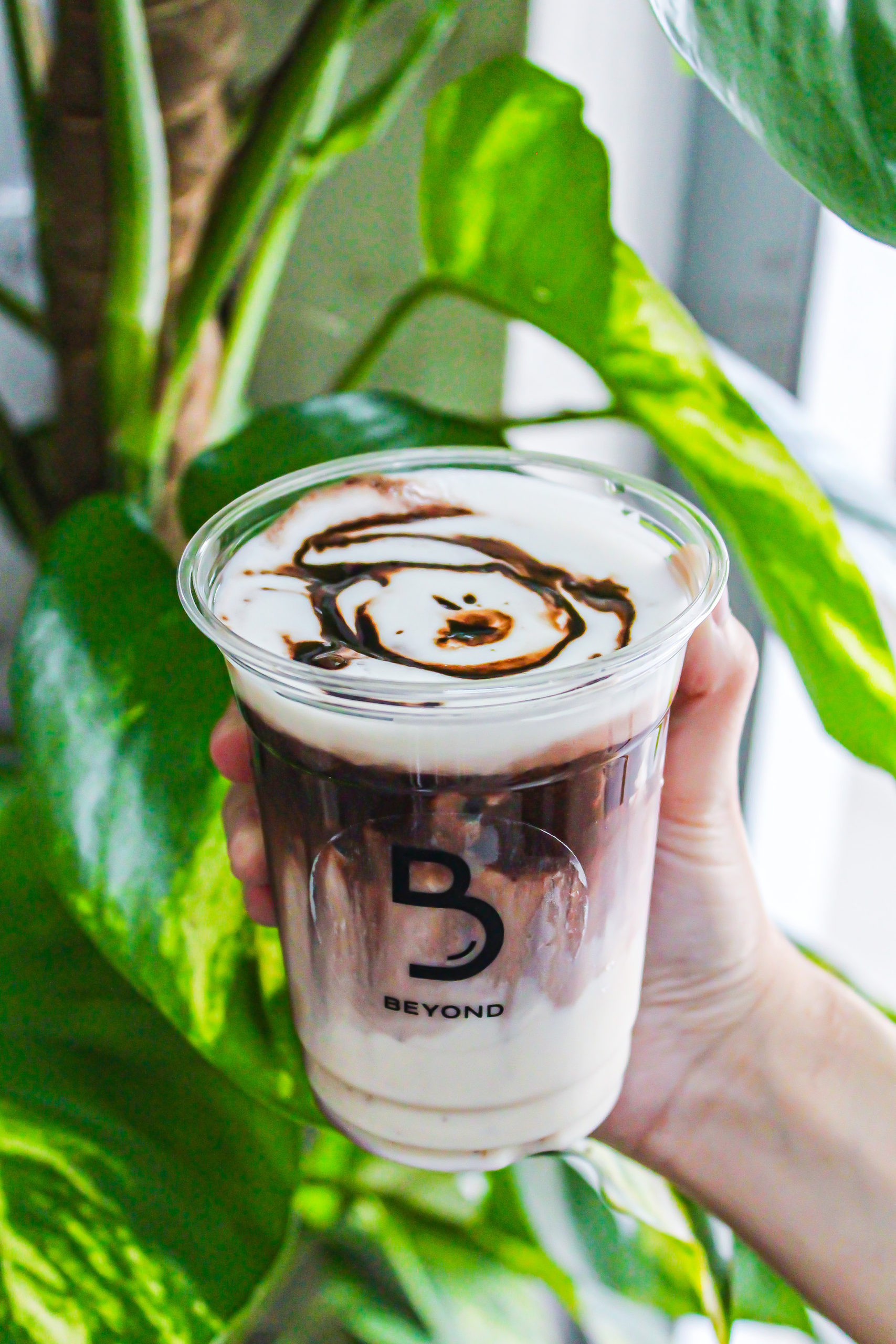 Earl Grey Chocolate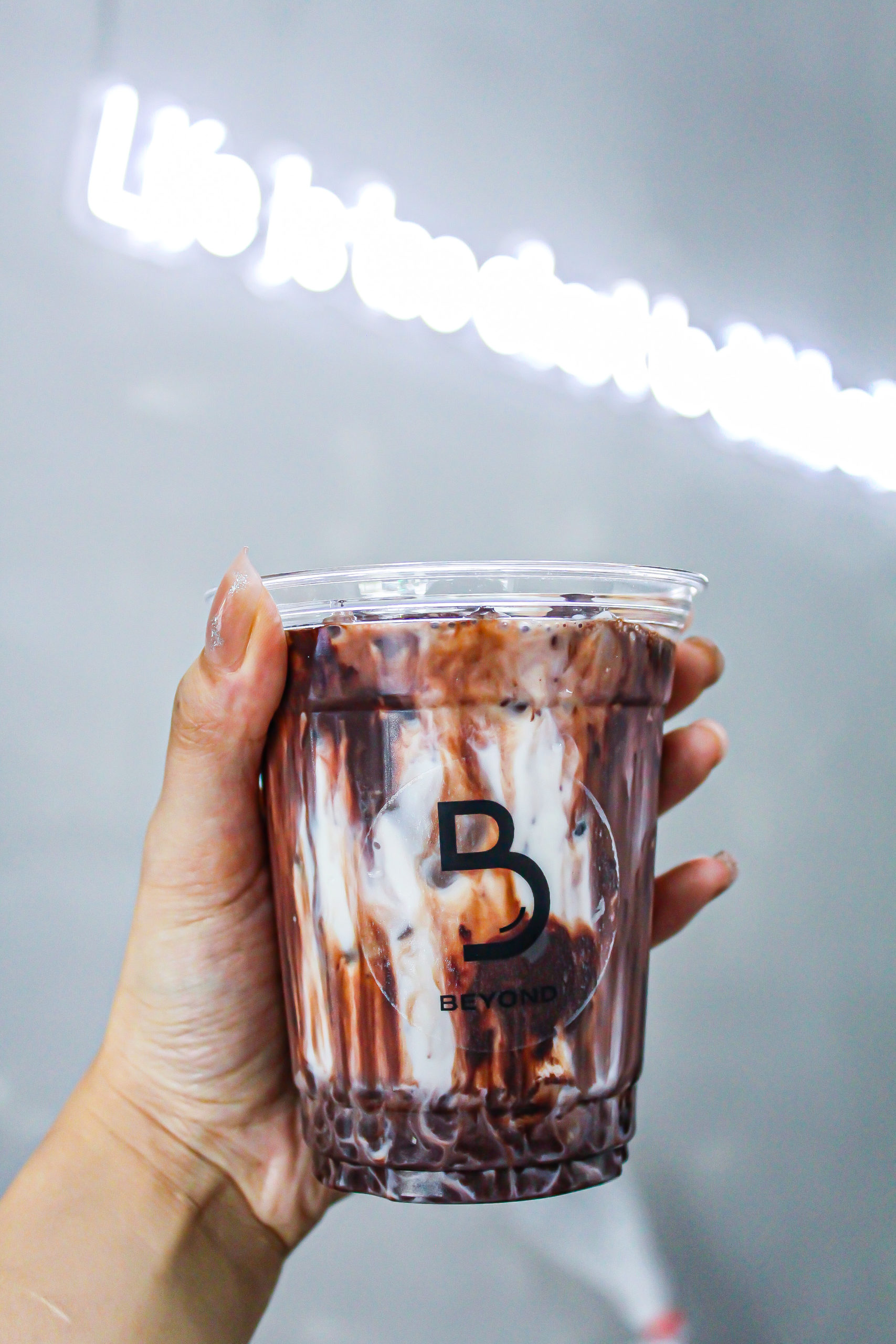 Bali Samsaman Chocolate
Beyond Coffee is under an umbrella company, Cross Kitchen, that serves favourite local dishes. If you're looking for a good food and coffee pitstop, this is the one for you.
For a limited time only, get a FREE egg on toast when you purchase any drink through walk in between 7.30am to 10am! Alternatively, select Coffee and Toast Mix & Match to enjoy this promo! Available until the end of December.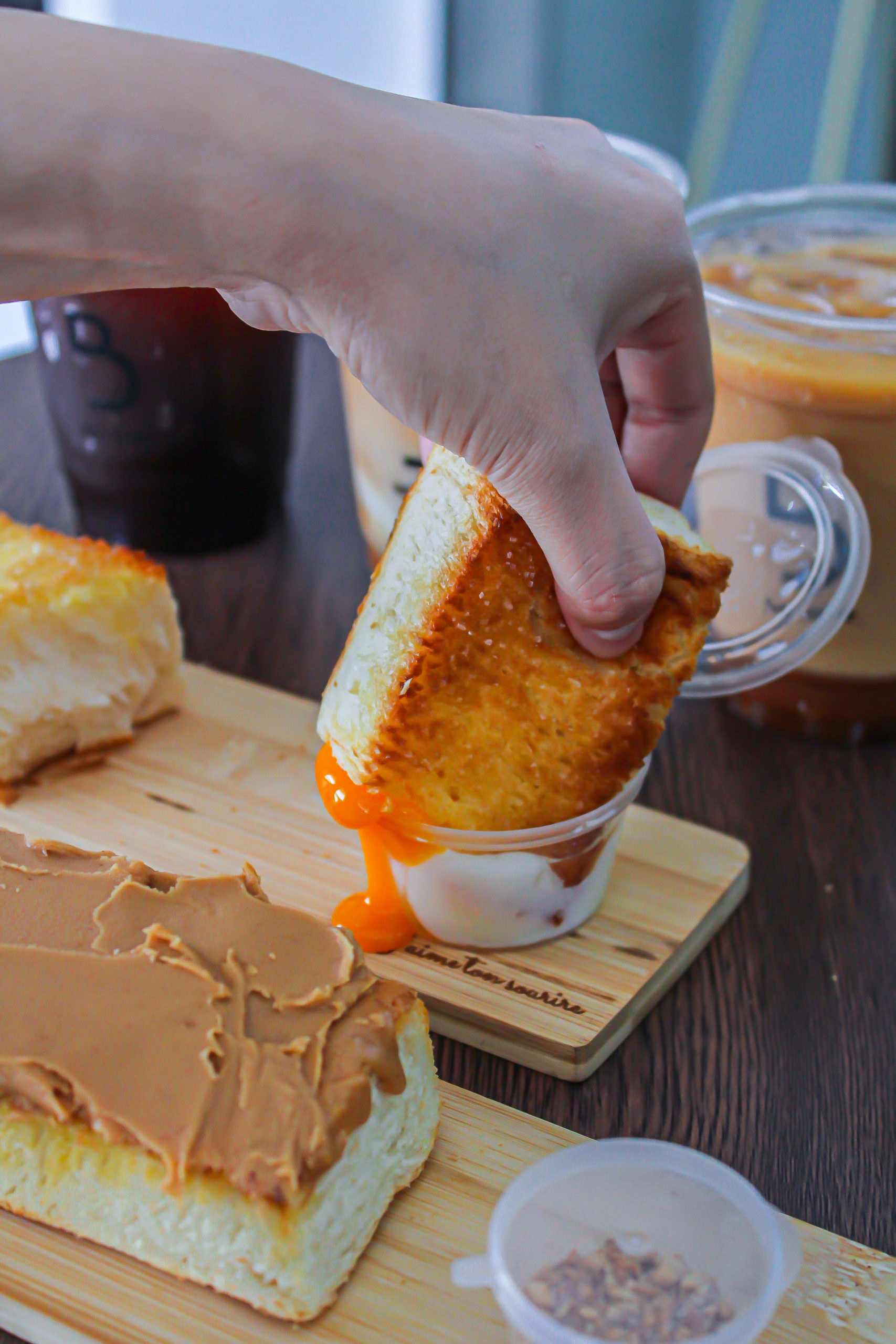 Egg Toast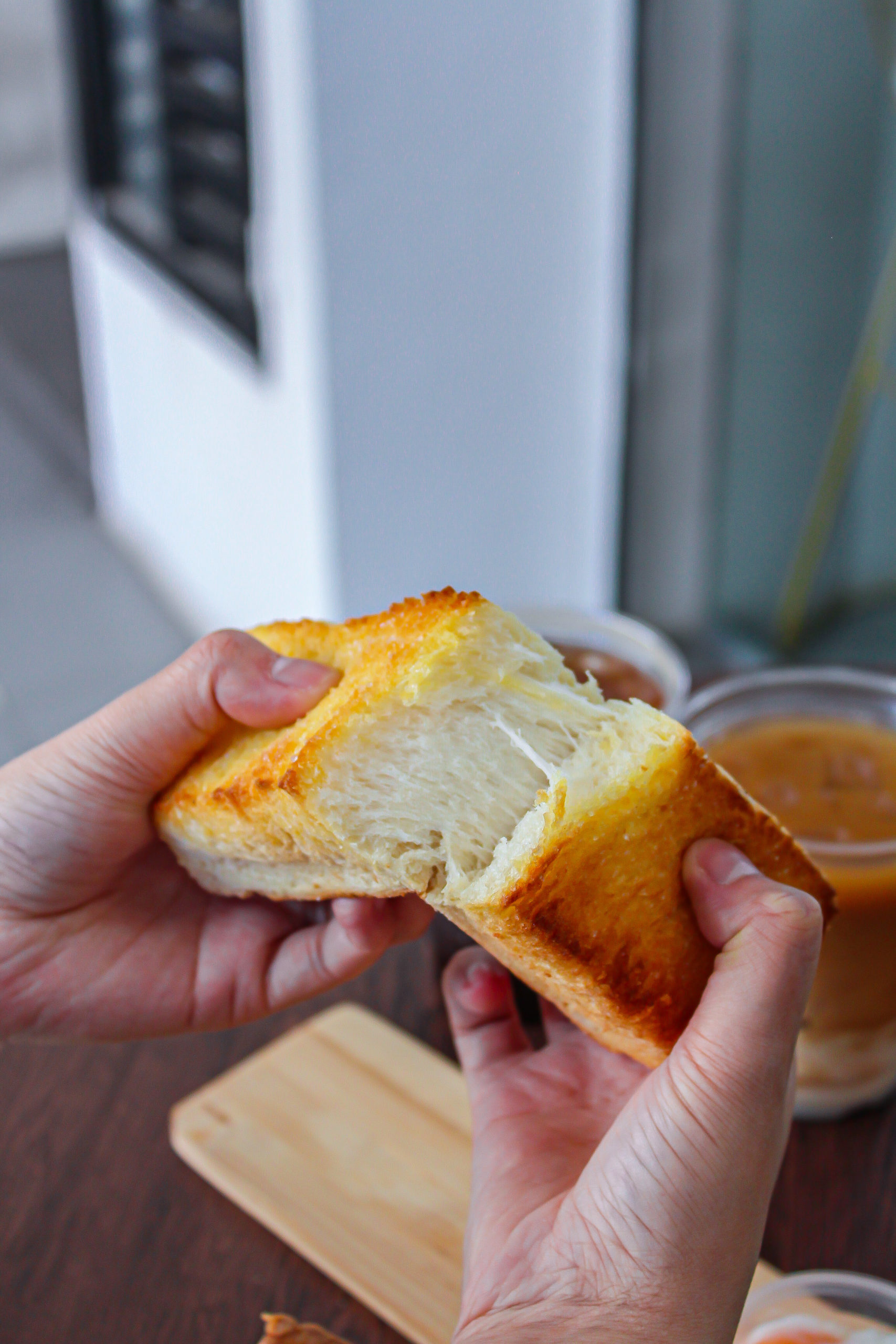 They also have a lush peanut butter toast, it's the perfect breakfast accompaniment to your coffee!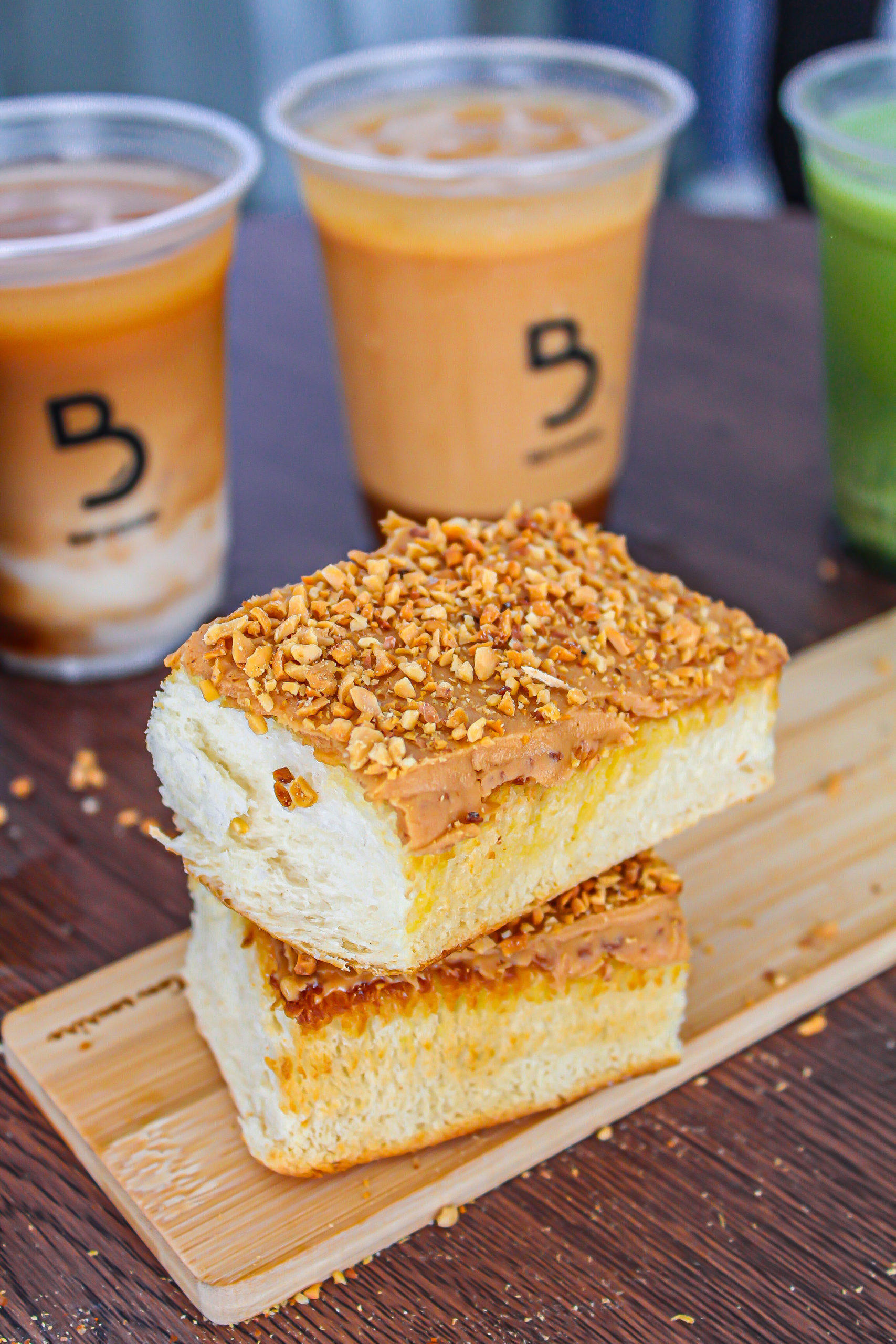 Peanut Butter Toast
Giveaway Time!
To inaugurate their very first opening, Beyond Coffee is giving away one thousand (1000) cups of premium Arabica Americano and Earl Grey tea for FREE. In addition to that, the first thousand (1000) customers will receive an RM8 voucher for Cross Kitchen too!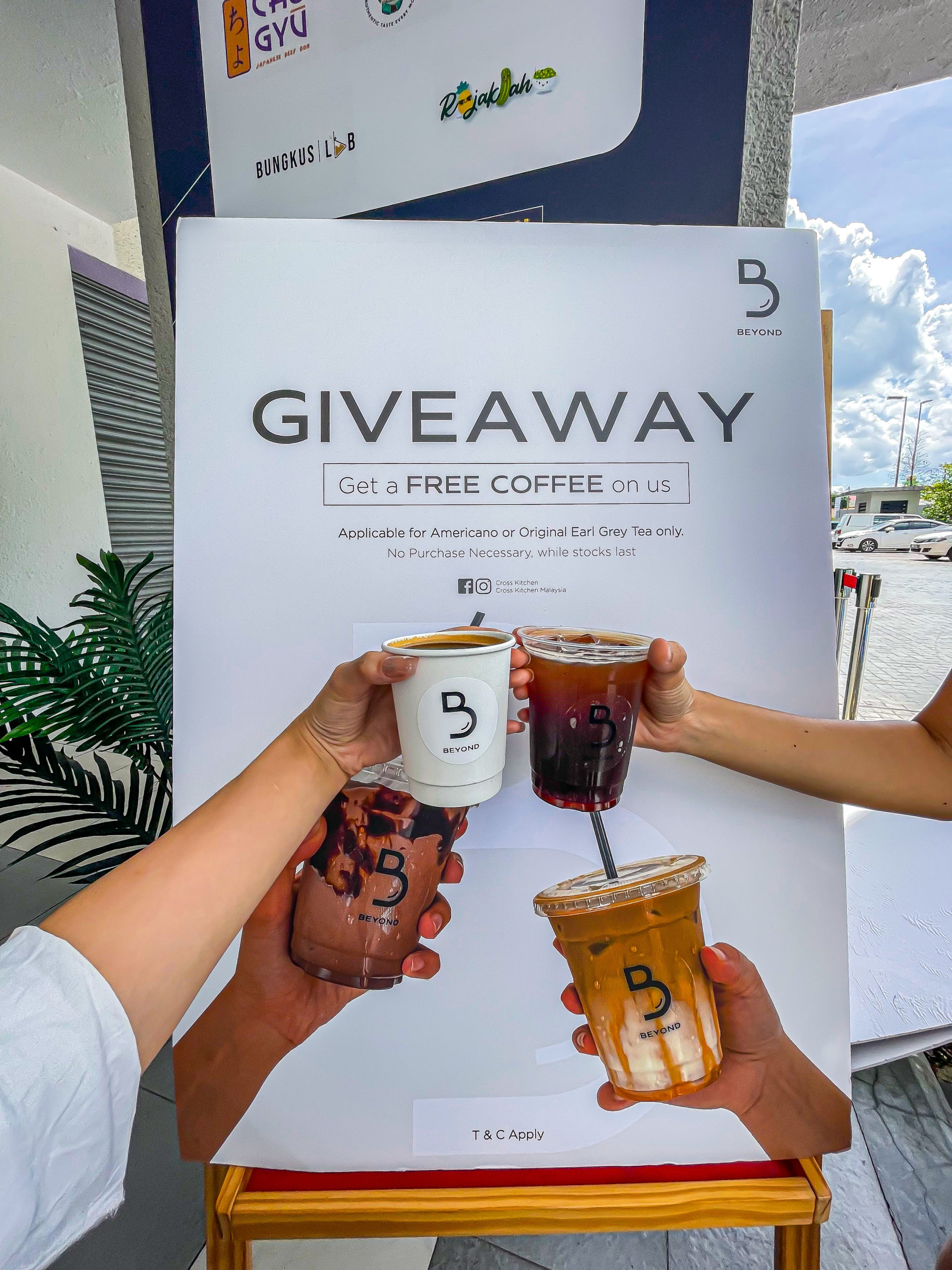 But wait, there's more! You can score their delicious, limited edition edible Cookie Cups with caffe latte too! Their Handcrafted Cookie Cups are made by the baristas using an oat base, lined with dark chocolate and nuts. There are two cookie bases, the Original Oat Cup and Charcoal Oat Cup! At RM 13.90, not only do you get to drink your coffee but you get to have your dessert too. Only thirty (30) Cookie Cups are available per day, and they will be gone after this campaign!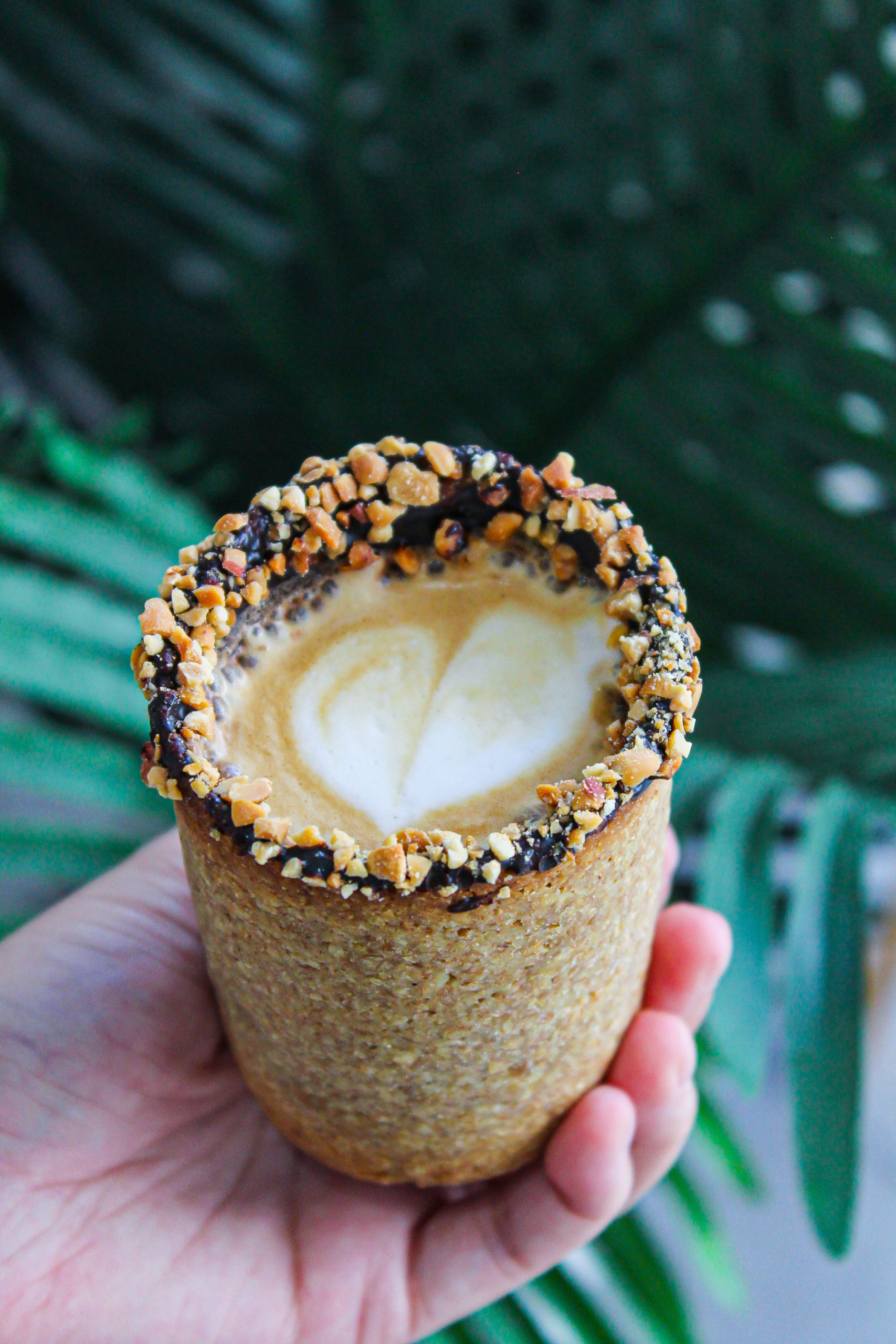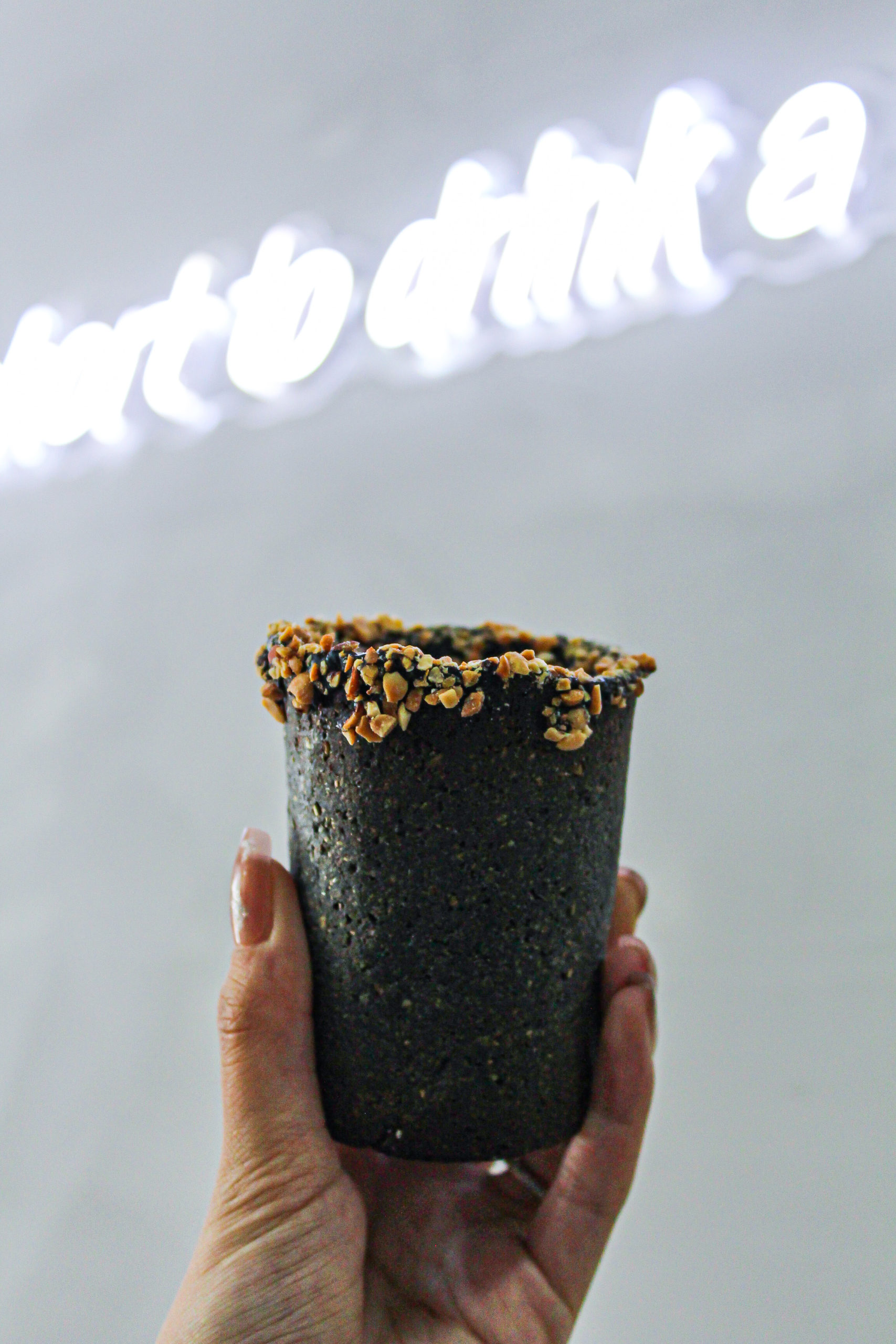 An additional Buy 1 Free 1 promo will be applicable to the Premium Arabica drinks too! This campaign runs from 10 Dec-14 Dec only, so don't miss this chance, it doesn't get any better than this!
If there's anything separating Beyond Coffee with other coffee shops it'd be this – they truly are dedicated to ensuring the best cuppa you could have out there. Their service is also stellar with baristas who are passionate about coffee. You could say, they go above and beyond.
Beyond Coffee
Address: 1-16, Glomac Centro, Lorong Masjid 1, Kampung Sungai Kayu Ara, 47400 Petaling Jaya, Selangor
Opening hours: 8am-9.30pm (last call 9.15pm), Daily
Status: Muslim-Friendly
Order Online: https://linktr.ee/beyondcoffee_msia
Link(s): Instagram
Read Also Van Houten Releases NEW Dark Milk Chocolate That Comes With More Cocoa And Less Sugar
And Marks & Spencer Is A One-Stop Destination To Get All Your Christmas Gifts, Decor, Festive Food & Treats
Now Playing, Catch New Episodes Every Friday At 7PM
New Shopee Deals: https://shp.ee/mwksseq
Lazada Everyday Low Price: https://lzd.la/page
Track your parcel: https://trackie.my 
–
We would like to invite you to join our New Telegram Group! We will regularly post about good food, casual promos, giveaways, and interesting findings in Malaysia.