With more roadblocks and stricter regulations this MCO, it is more important than ever to check which areas are permitted for you to travel within your 10km radius. If you find GPS applications tedious to navigate, try this website called KM from home, which allows you to check exactly which locations are safe for you to travel to.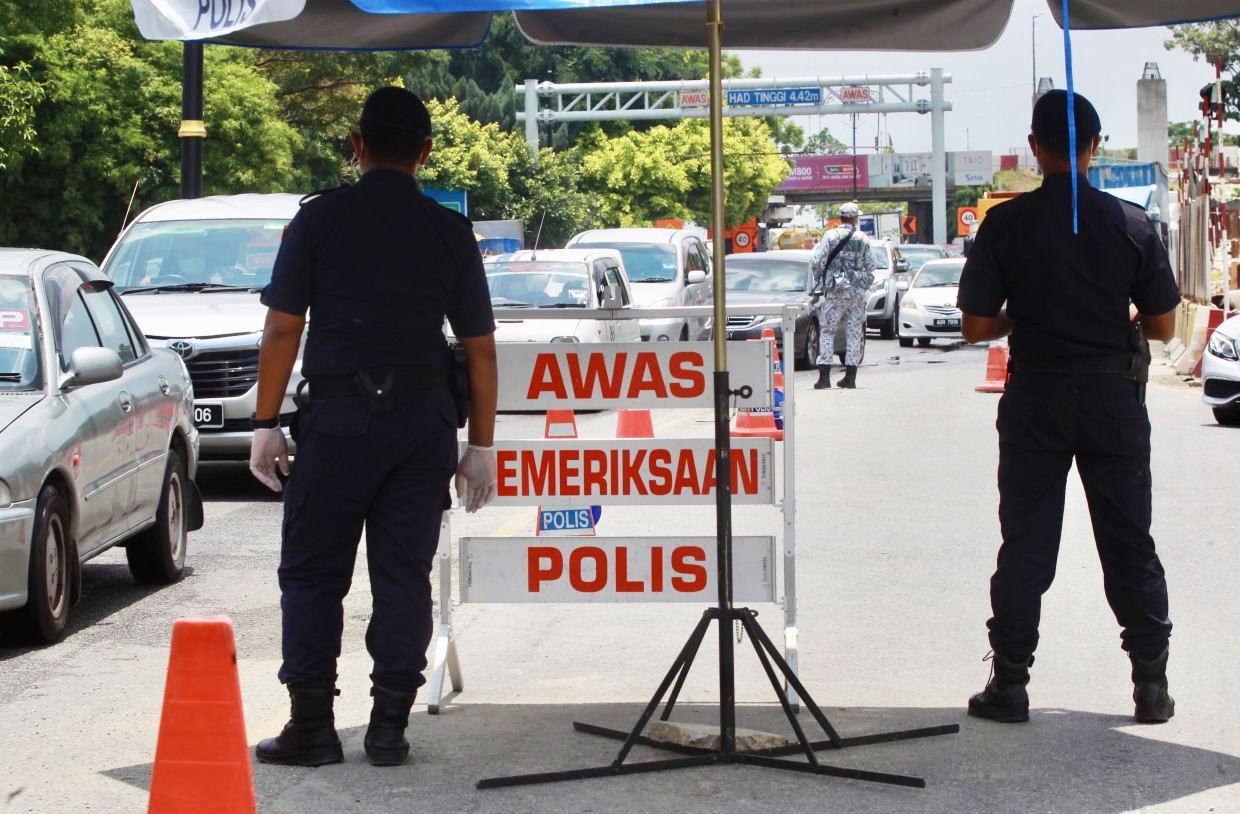 How To Use The Website To Check Your 10km Radius
All you need is 3 simple steps. First, visit the KM From Home website here, and then click on search at the top left corner. Next, key in the address you are interested in.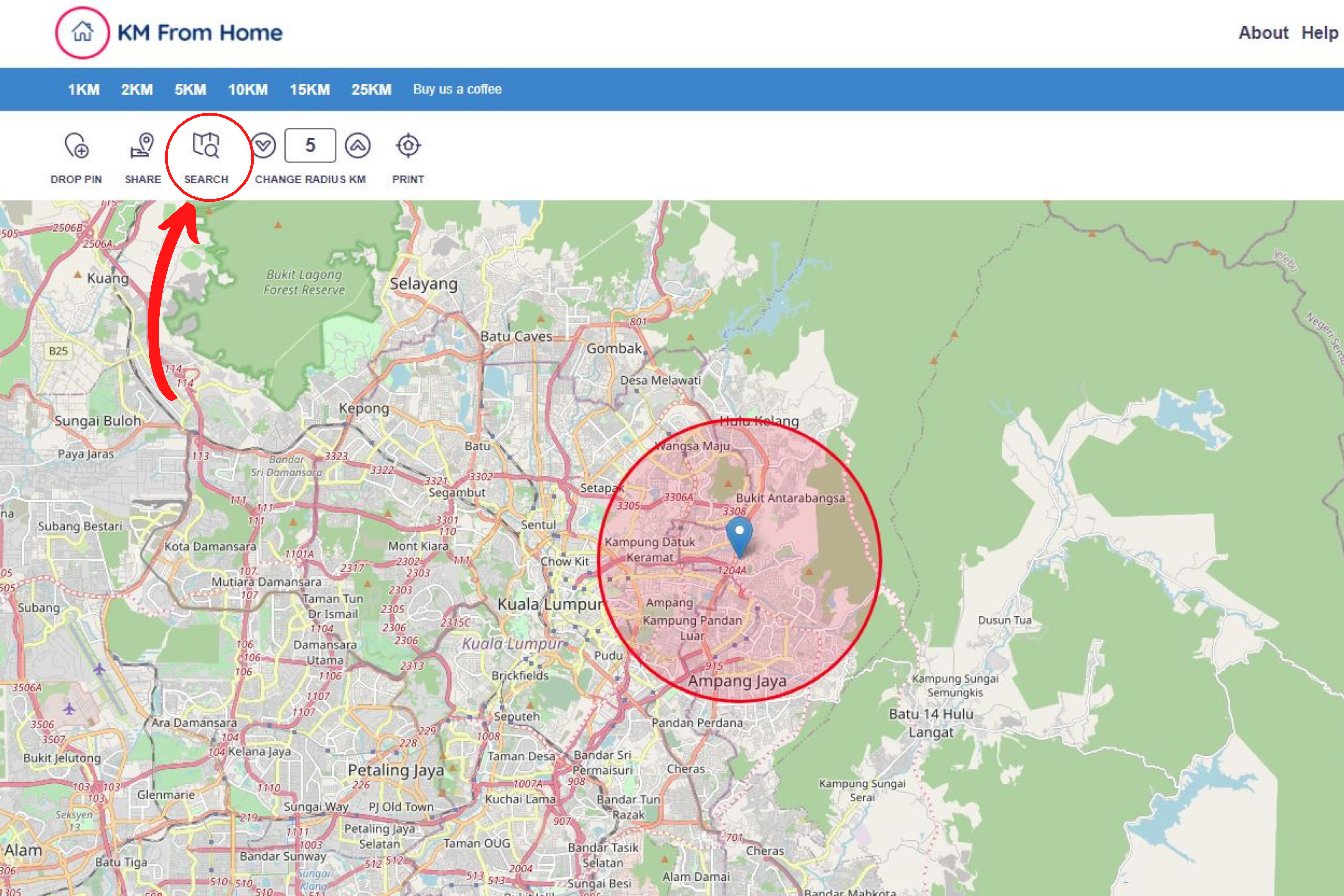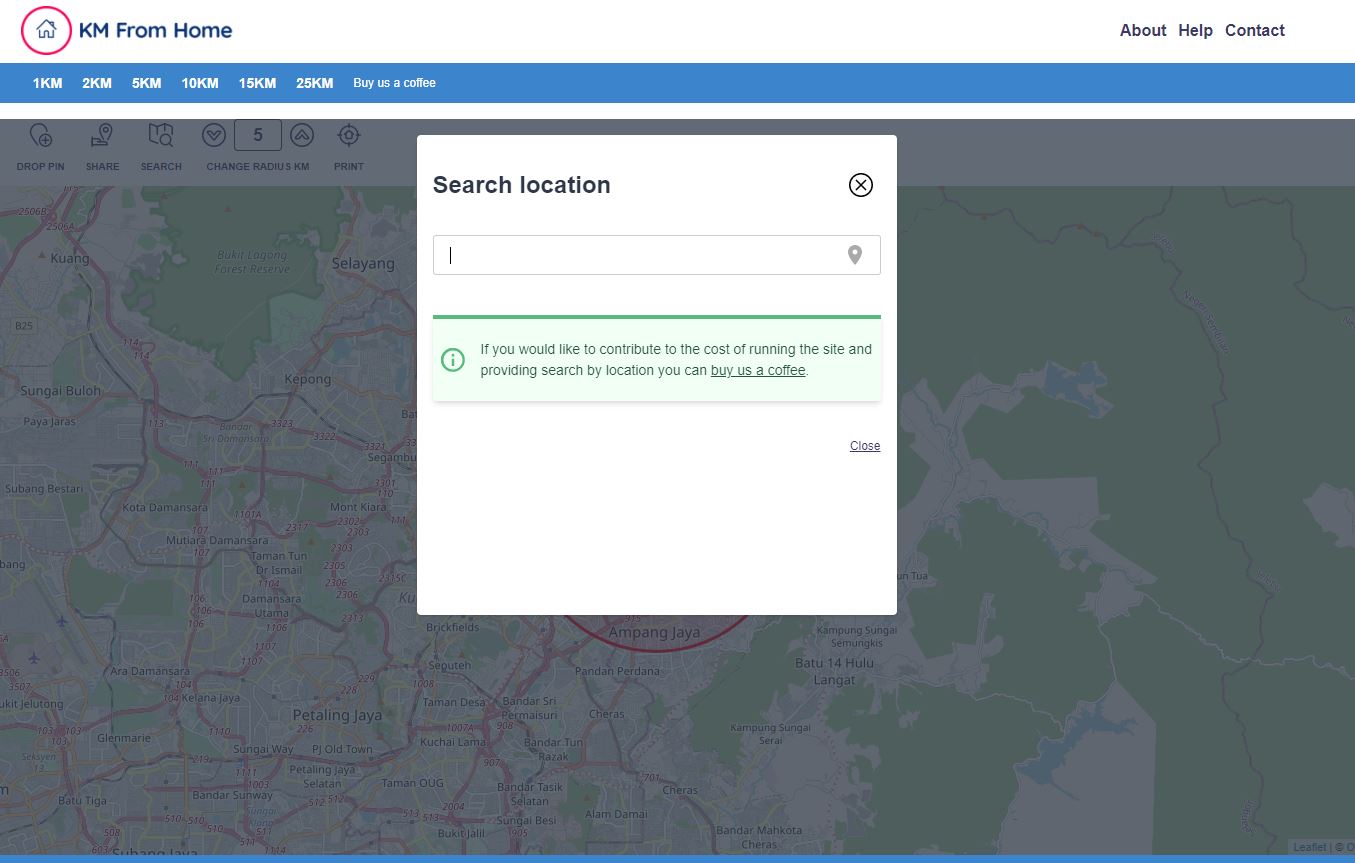 After that, a red circle will appear around your designated location, indicating which areas are safe to travel to! It also allows you to zoom in and out so you get a clear view.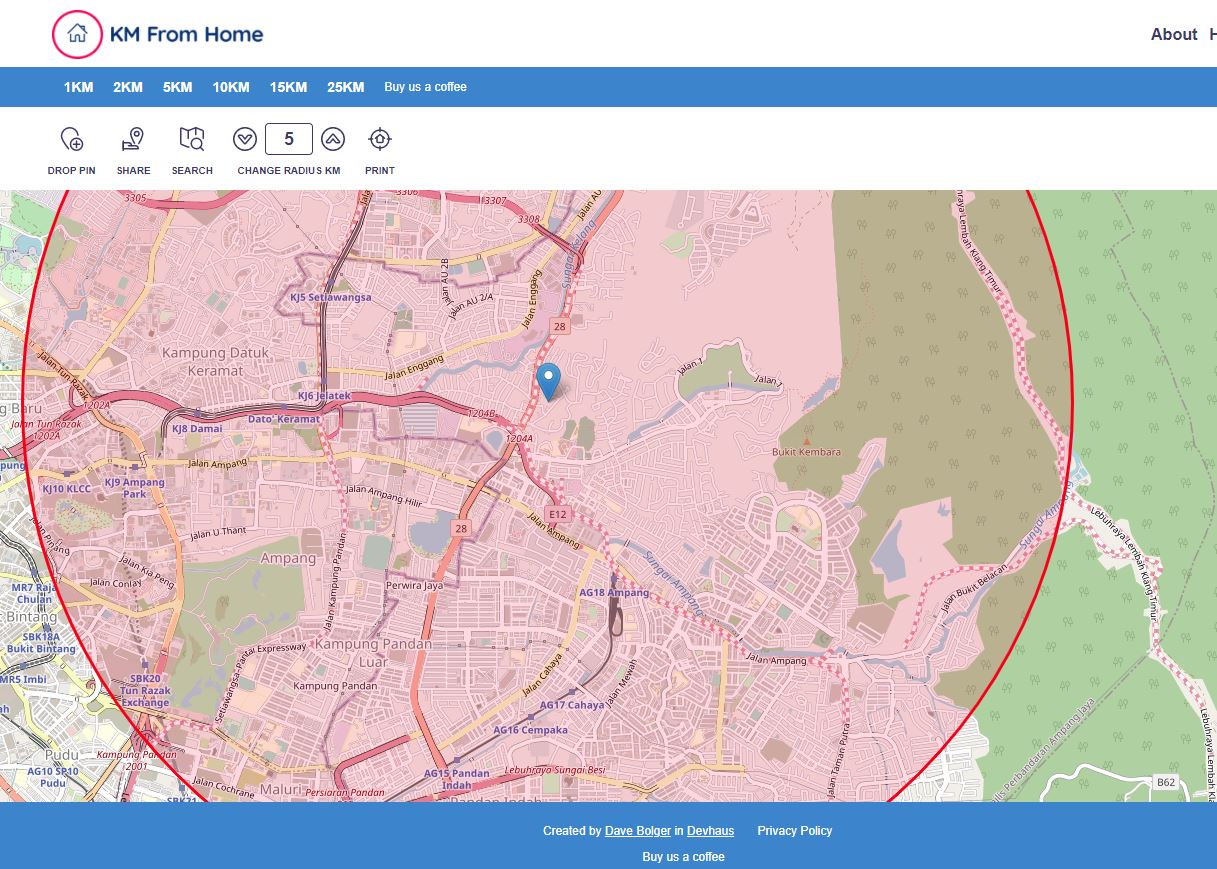 Also Read: eBelia: Youth Citizens Can Claim RM150 From These Four e-Wallets Starting Today 1 June 2021
–
We would like to invite you to join our New Private Community Group! Here you are free to ask questions, share your love for food, and explore the Klang Valley community! We will also regularly post about casual promos and latest findings.
Click on the button below and hunt good food with us today!