Hello, foodies! Durian season is upon us which also means that the durian war is breaking out! Are you a durian lover or a durian hater? No matter whose side you're on, we're here to ease the situation with special help from GrabMart! We've gathered the best deals for durian lovers and durian haters, and you can find them all on GrabMart!
Durian Lovers vs Durian Haters, Whose Side Are You On?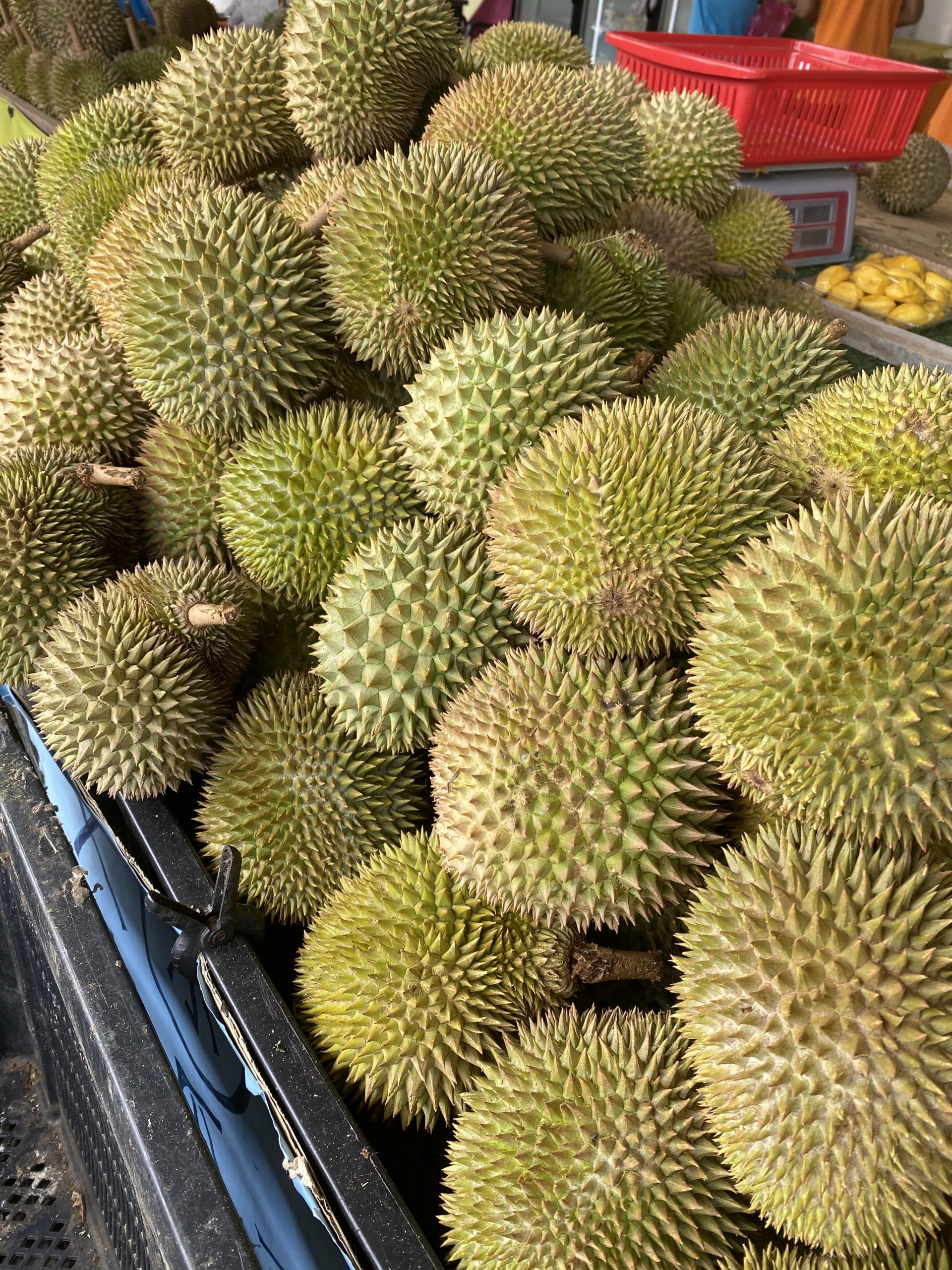 Calling all durian lovers! We know that durian can be enjoyed in so many ways, whether it is the fruit itself or durian-infused desserts, anything durian is an absolute yes for us! On the other hand, durian haters rally behind one another to escape the lingering smell of durians. Love it or hate it, you can get everything you need this durian season with GrabDurian on GrabMart. It's time we share how you can save your buck on durian goodies (for the durian lovers) or odour-fighting tools (for the durian haters), all on GrabMart!
Fresh Durians vs Handwash on GrabMart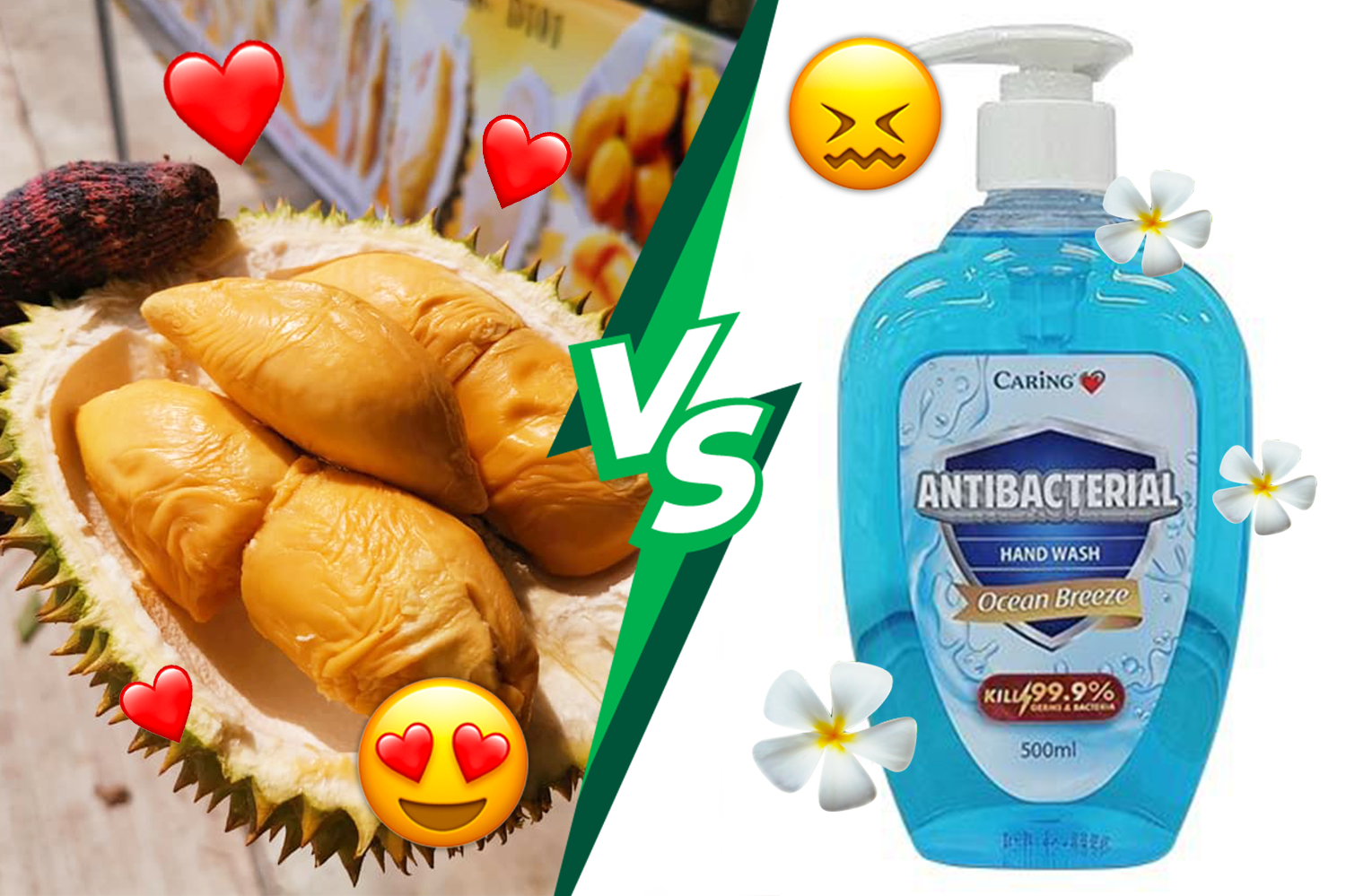 GrabMart is now having an awesome offer for fresh durians that you surely don't want to miss out on! Possibly the best fresh durian deal in town, you'll get to enjoy Musang King and many more variants of durian flesh, all delivered fresh to your homes. As for durian haters, we've got just the deal to help you get rid of that pungent durian odour too! And, all of these are available to order on GrabMart, how easy is that! Plus, you can enjoy discounts too.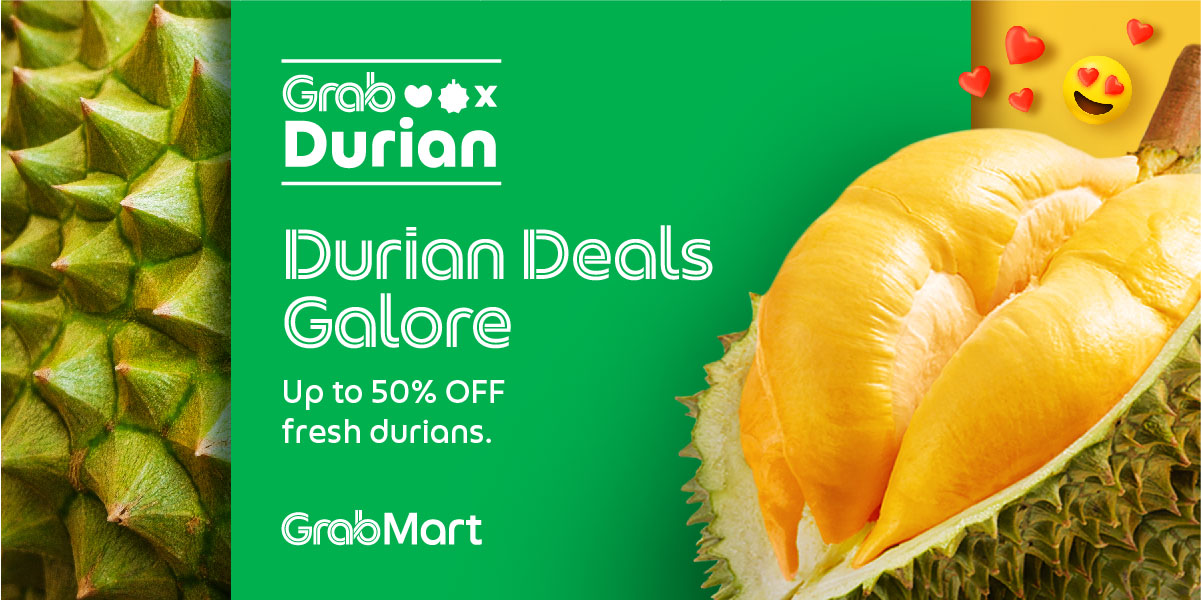 Fresh Durian Deal*
Up to 50% OFF Musang King or any variants of durian flesh**
Applicable from 15th – 21st July 2021 and 2nd – 8th August 2021
Available on GrabMart in selected cities only
Click here to find out more
Durian Hater Promo*
Up to 30% OFF durian odour-fighting tools**
Applicable for air fresheners, mouthwash, toothpaste, etc
**Participating brands only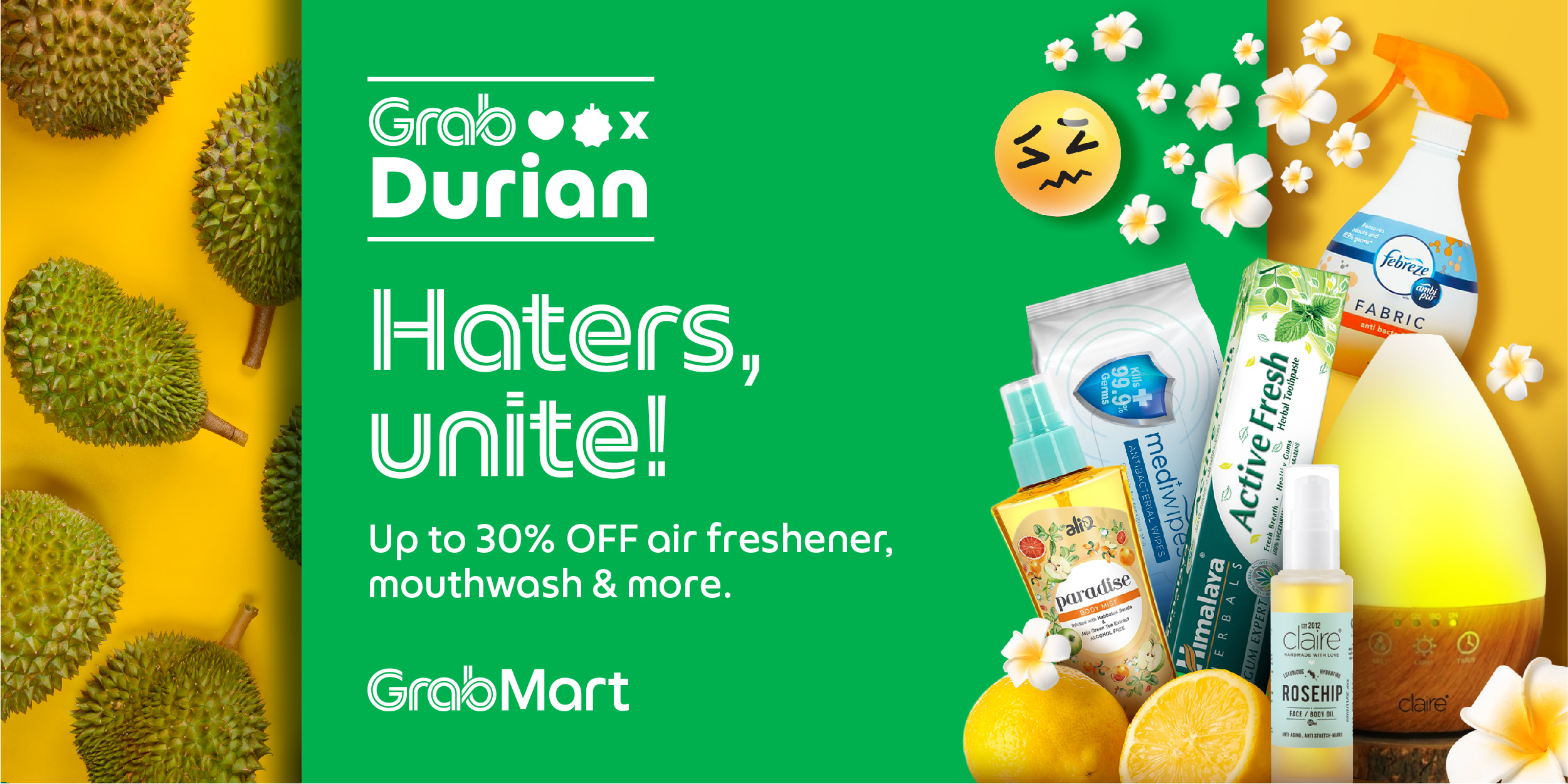 Durian Cake vs Air Fresheners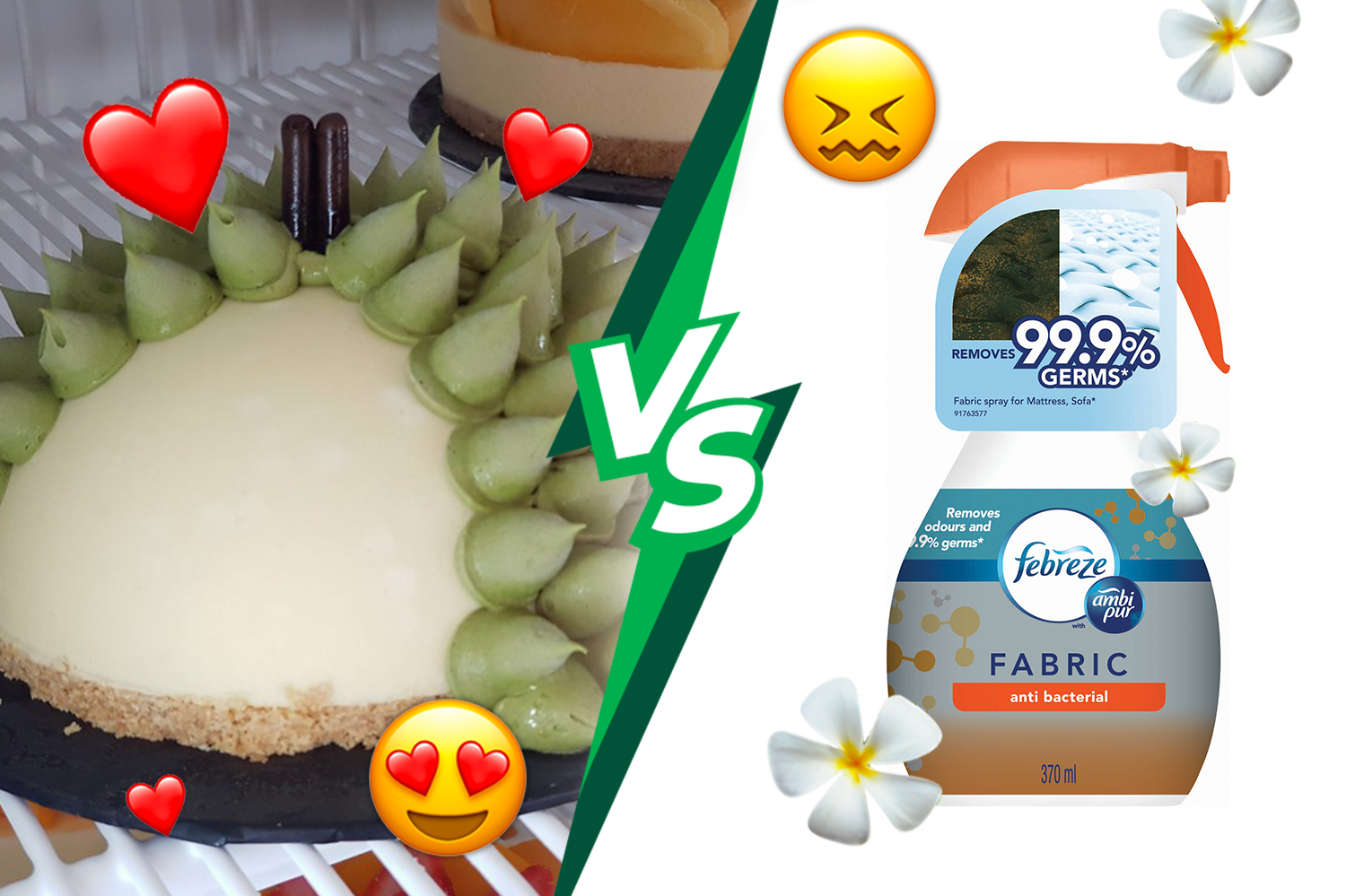 Durian Puffs vs Wet Wipes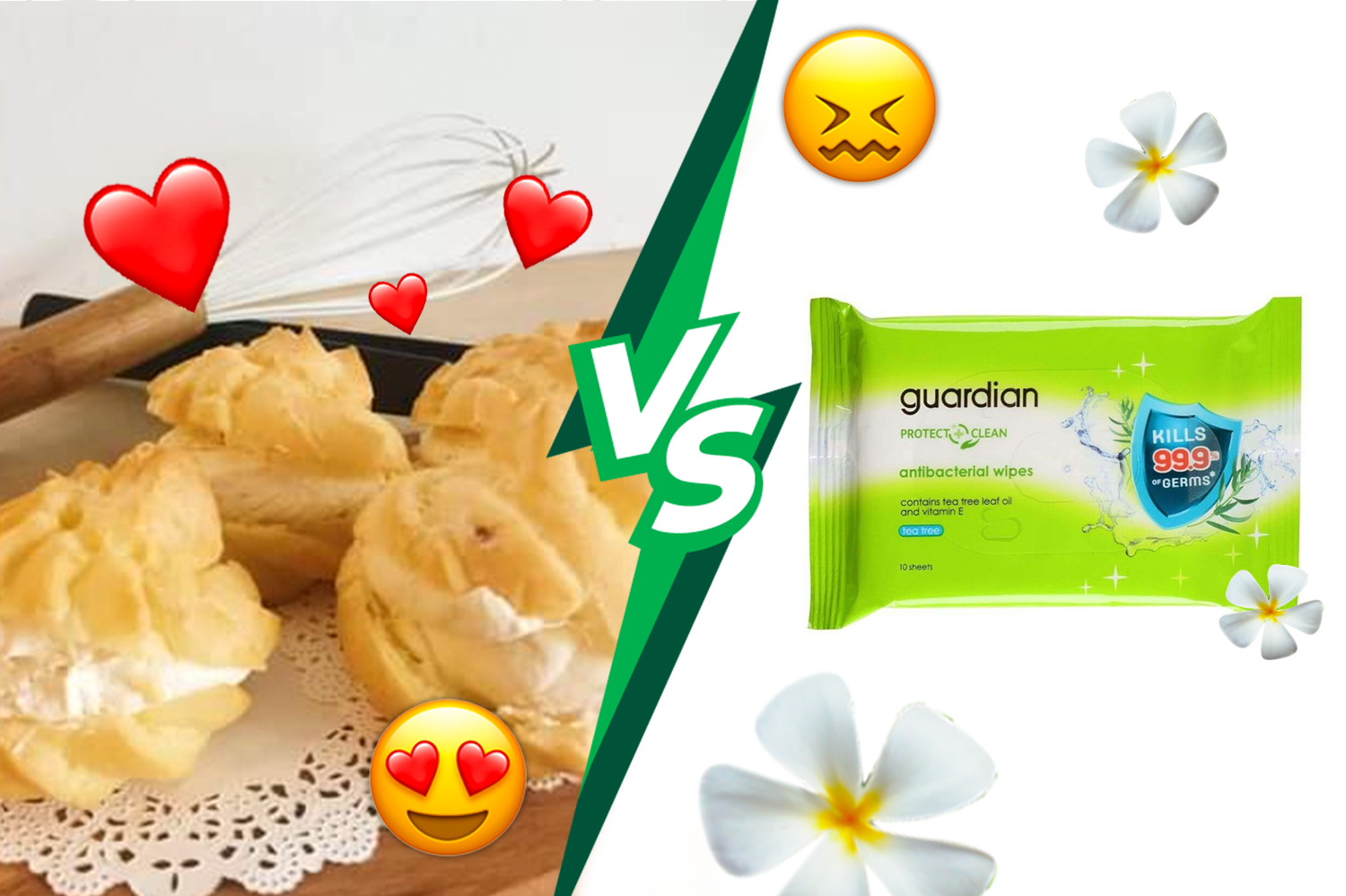 Some say that food tastes the best when you eat with your hands. Durian lovers can surely agree to that. Ask any durian lover around and they'll surely say that licking their fingers is part of the durian experience. But, that's also the case when it comes down to enjoying durian desserts like durian puffs and durian crepes too! "Ewww", is probably something you'll hear from a durian hater watching us (durian lovers) enjoy durian with our hands. Moreover, they're possibly the ones handing us wet wipes after and it's precisely they who always have one on hand.
Durian Mochi vs Mouthwash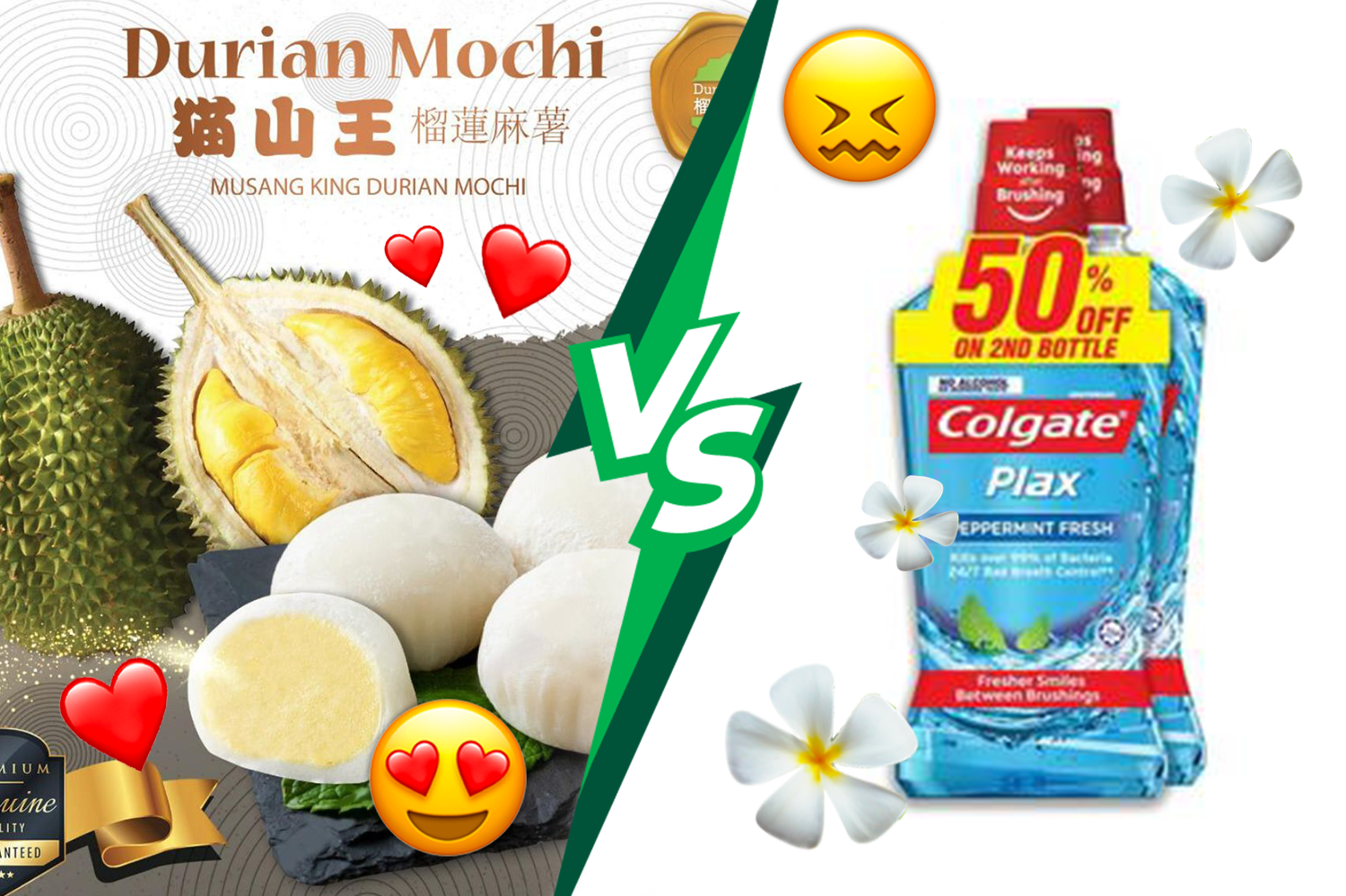 Everything Durian*
Up to 15% OFF any durian goodies**
Applicable for durian cakes, durian puffs, durian crepes, durian ice cream, etc
Durian Hater Promo*
Up to 30% OFF durian odour-fighting tools**
Applicable for wet wipes, handwash, etc
*Participating brands only
Enjoy FREE Delivery Using Promo Code <DURIAN> On GrabMart & Earn Extra 500 GrabRewards Points When You Pay With GrabPay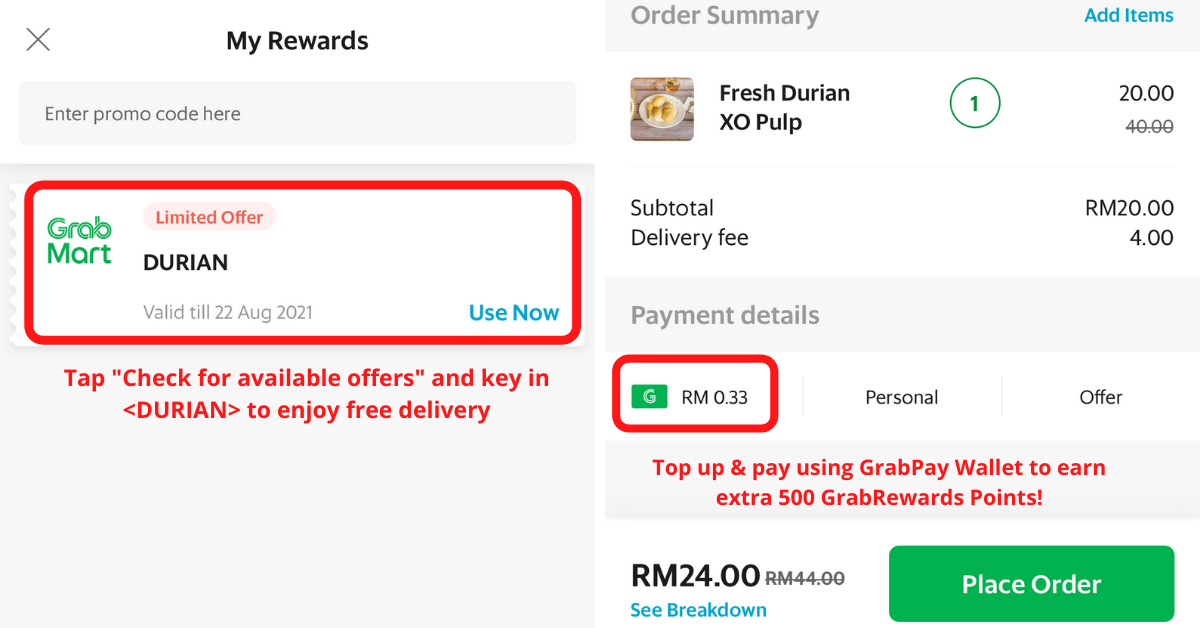 Aside from these fantastic lover vs hater deals, you can also enjoy free delivery on GrabMart. All you need to do is enter this promo code <DURIAN> upon checkout to enjoy free delivery (up to RM5) with a minimum spend of RM60! Plus, you can earn extra 500 GrabRewards Points when you pay using GrabPay Wallet with a minimum spend of RM60 too!
**Terms and conditions apply
Get Ready For Durian Season With Help From GrabMart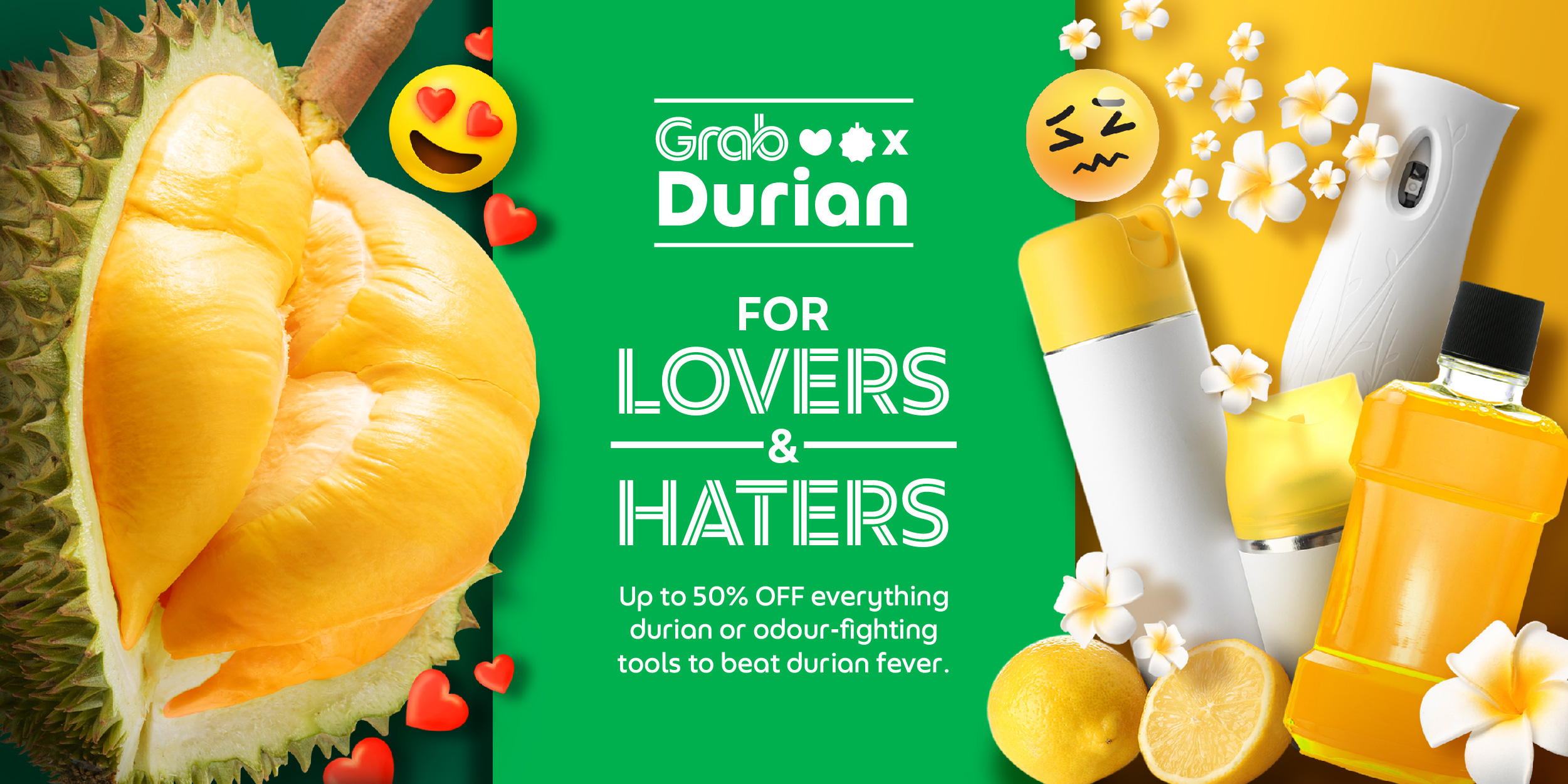 Love or hate durians, GrabMart has got you covered this durian season! With up to 50% off on everything you need from fresh durians to some mouthwash, find it all on GrabMart. Don't wait any longer, be sure to download the Grab app today and get shopping!
To download the Grab app:
Link(s): Website | Facebook | Instagram
READ Starbucks X FILA First-Ever Collaboration Is Finally Here, Available On 20th & 23rd July 2021
–
We would like to invite you to join our New Private Community Group! Here you are free to ask questions, share your love for food, and explore the Klang Valley community! We will also regularly post about casual promos and the latest findings.
Click on the button below and hunt good food with us today!