Who's an ARMY here because you don't need "Permission to Dance" along to this great news! Hy BTS Special Package coffee limited edition is back at Malaysia's largest convenience store, 7-Eleven with more variants. You snooze, you lose, so snatch these coffee bottles before they're gone for good! 
Limited Edition Hy BTS Special Package Coffee is Back At 7-Eleven: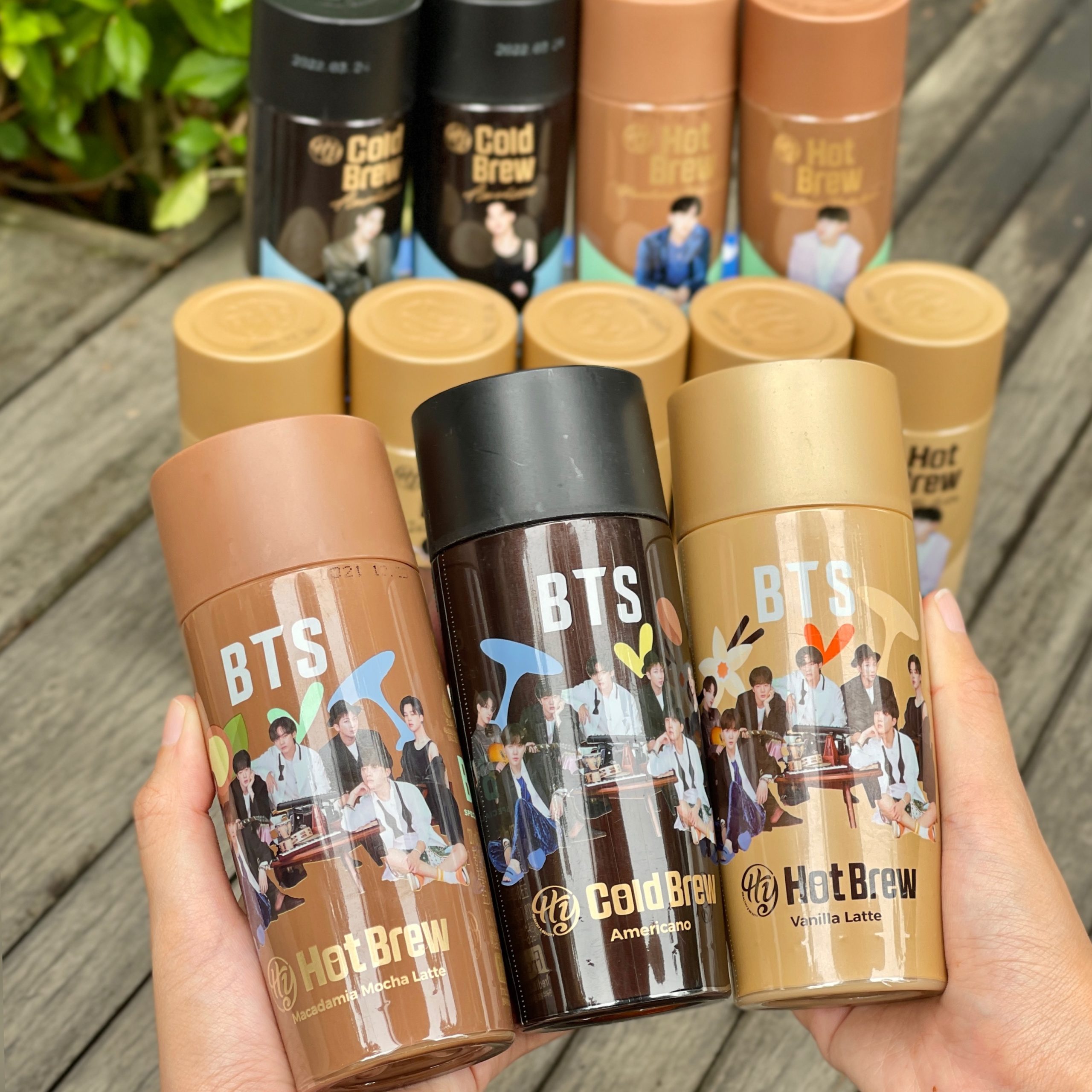 We know you ARMYs are excited but hold your horses and hear us out. The limited edition Hy BTS Special Package Coffee is specially flown in from South Korea, and is available exclusively at 7-Eleven nationwide just for you fans.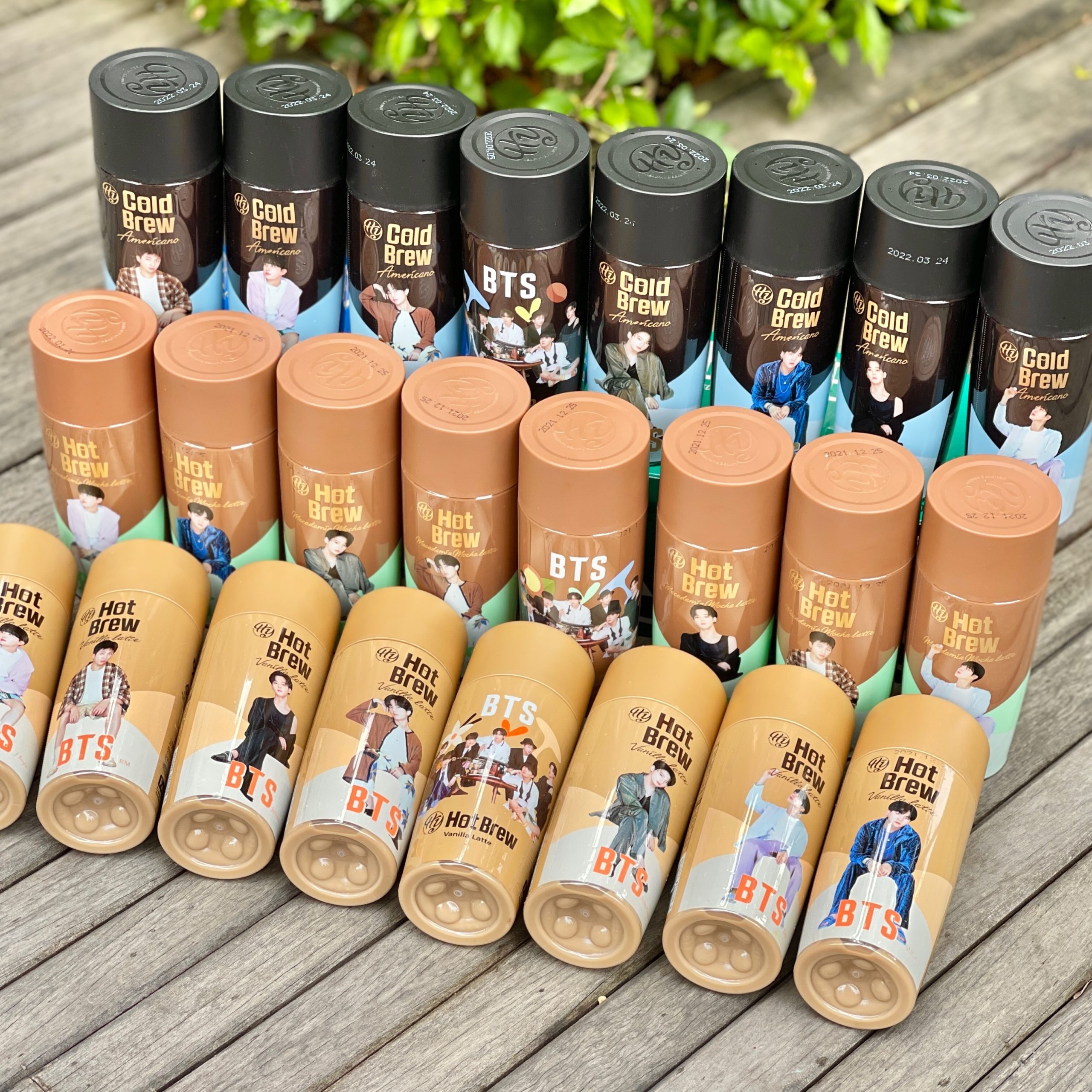 These coffee bottles are uniquely adorned with faces of the seven superstar heartthrobs – V, RM, Suga, Jin, Jimin, Jungkook, and J-hope. The K-Pop group has even bagged four astounding awards at the most recent Billboard Music Awards.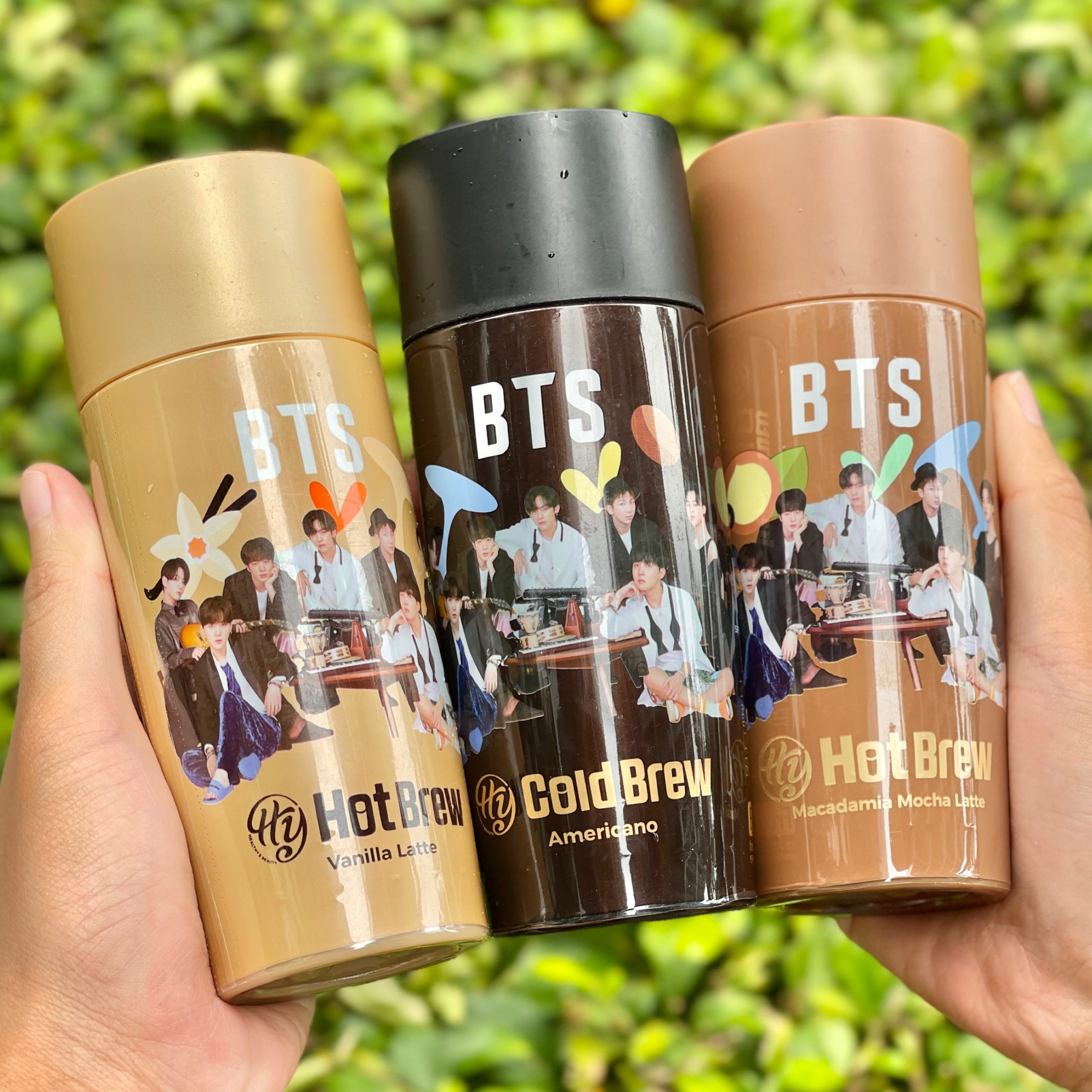 Each ready-to-drink beverage is adorned with luxurious packaging and packed with an aromatic brew that's smooth like butter! Be it the Cold Brew Americano (270ml), Hot Brew Vanilla Latte (270ml), or Hot Brew Macadamia Mocha Latte (270ml), there's one for every coffee lover.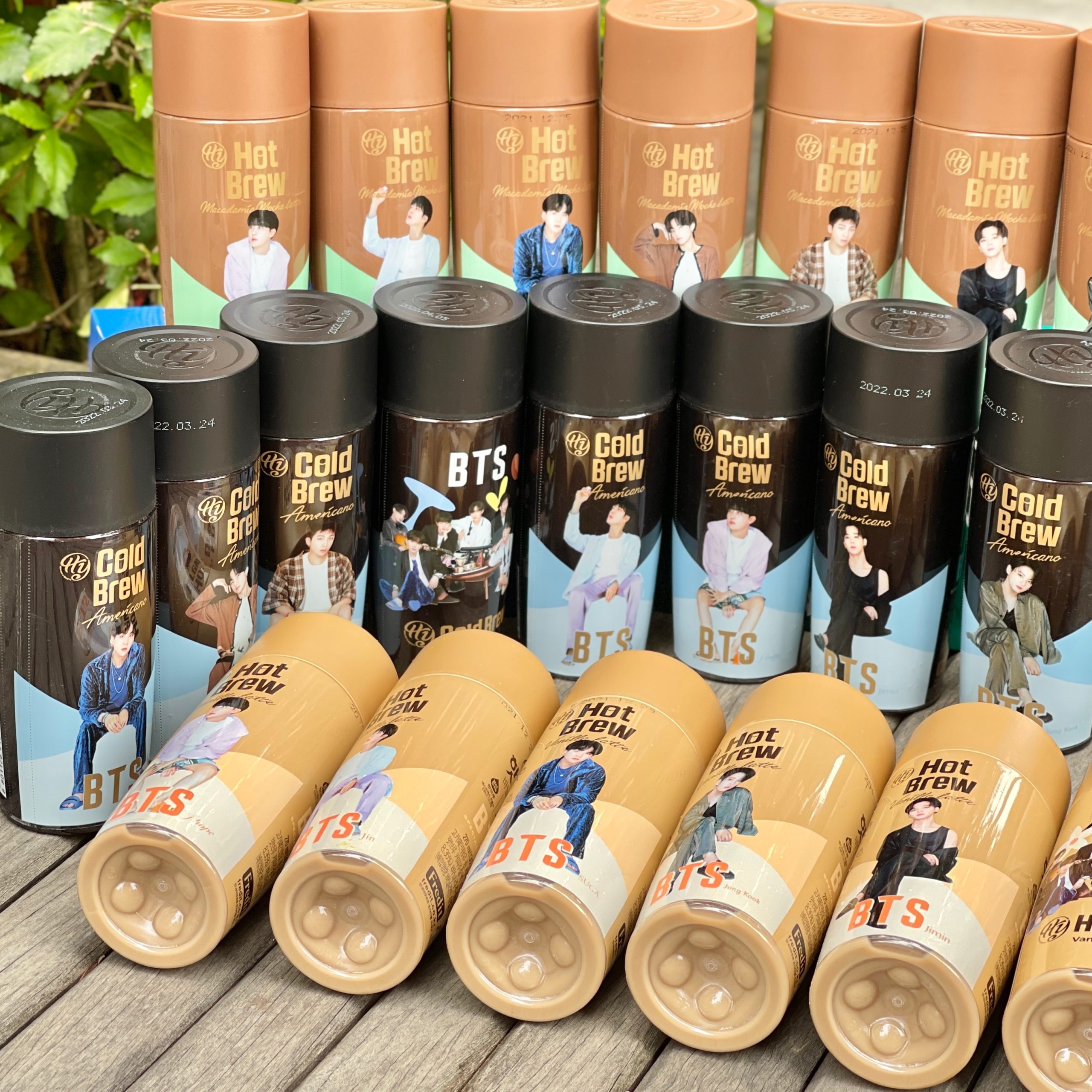 Want bigger news? The Hy BTS Special Package Coffee has not one, not two, but 24 elegantly designed bottles to collect! They're now available on the shelves of 7-Eleven stores throughout Peninsular Malaysia, with a price tag of RM11.90 each.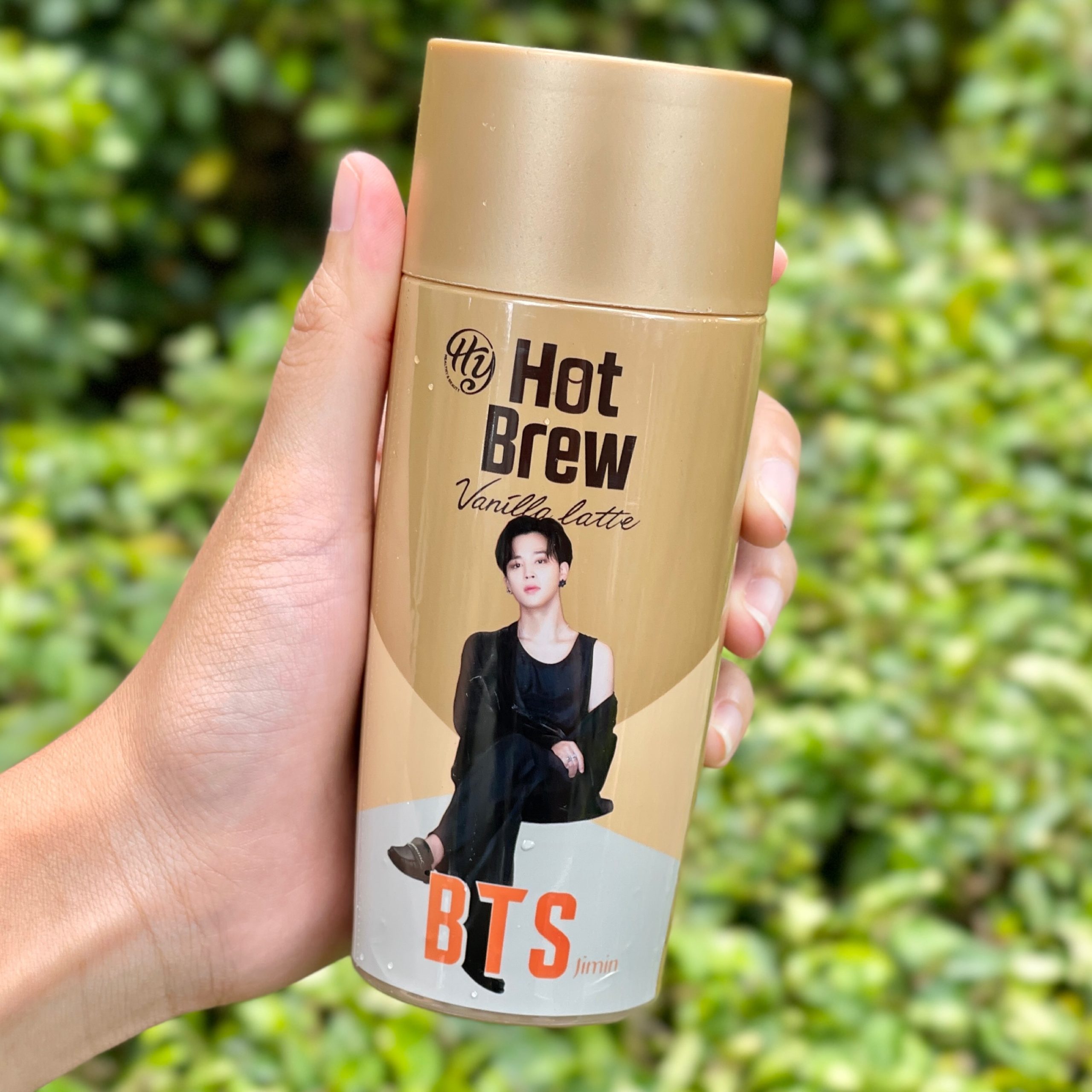 Note that they're limited edition, so mark your calendar ARMYs and sweep them off the shelves ASAP before they're sold out!
Need More Caffeine?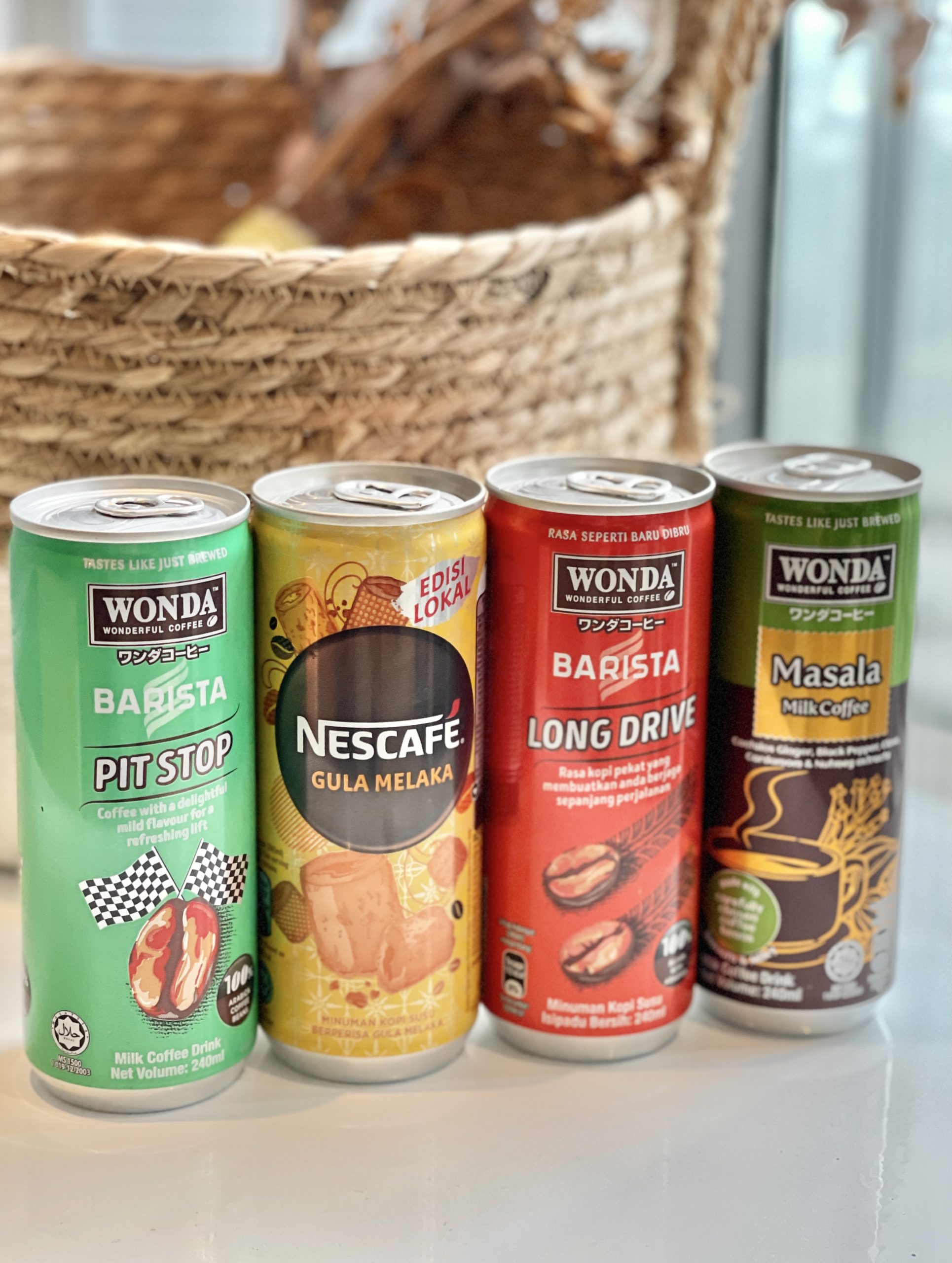 If BTS Special Package Coffee isn't on par with your caffeine level, fret not because we have a few editor's picks just for you. These aromatic instant coffee will sure give you that caffeine boost to power through your day! 
Wonda Barista Long Drive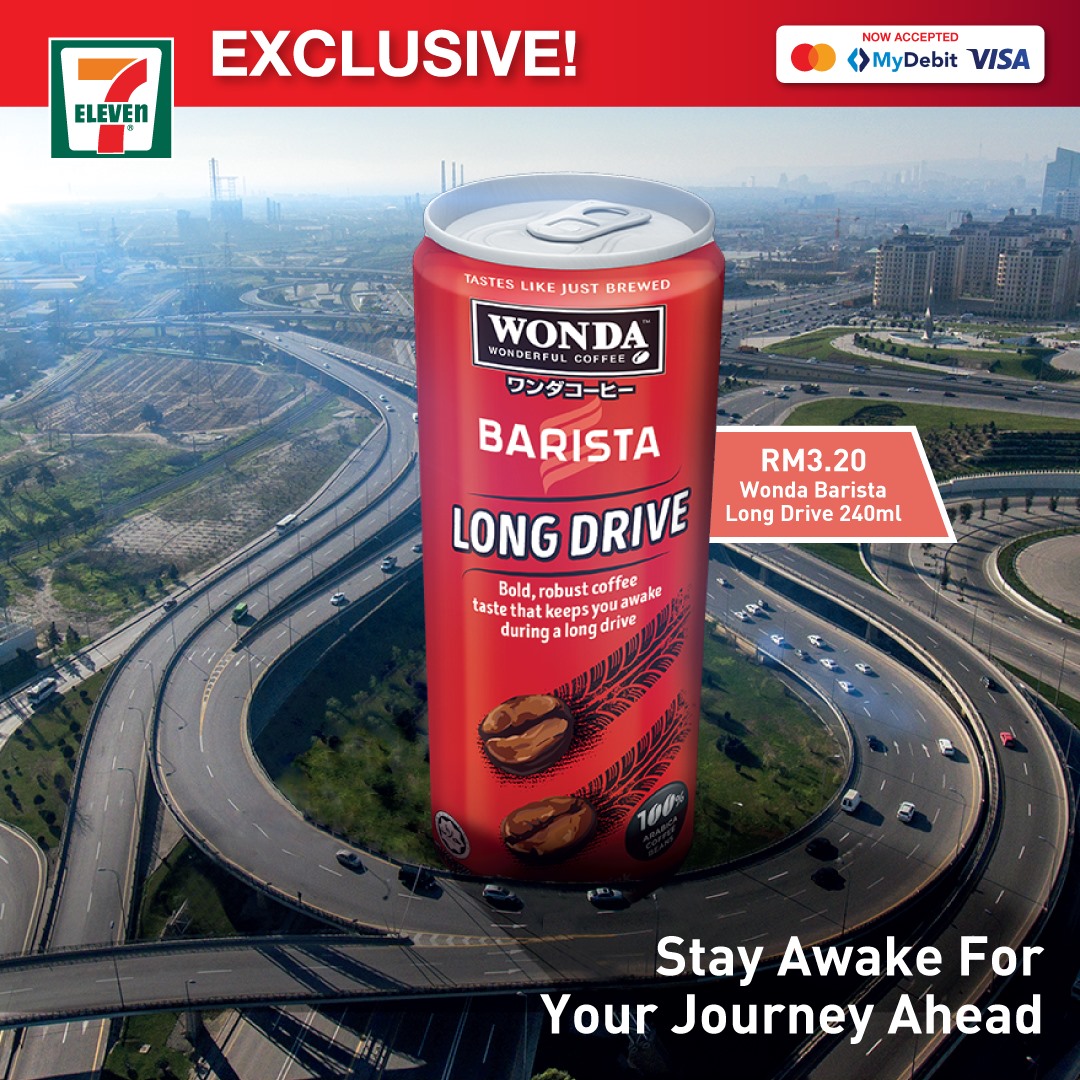 As the name suggests, this bottle of coffee is perfect for coffee lovers on the road. It is made from 100% premium Arabica coffee. With an extra kick of caffeine to keep you energized and awake through long hours.
Nescafe Gula Melaka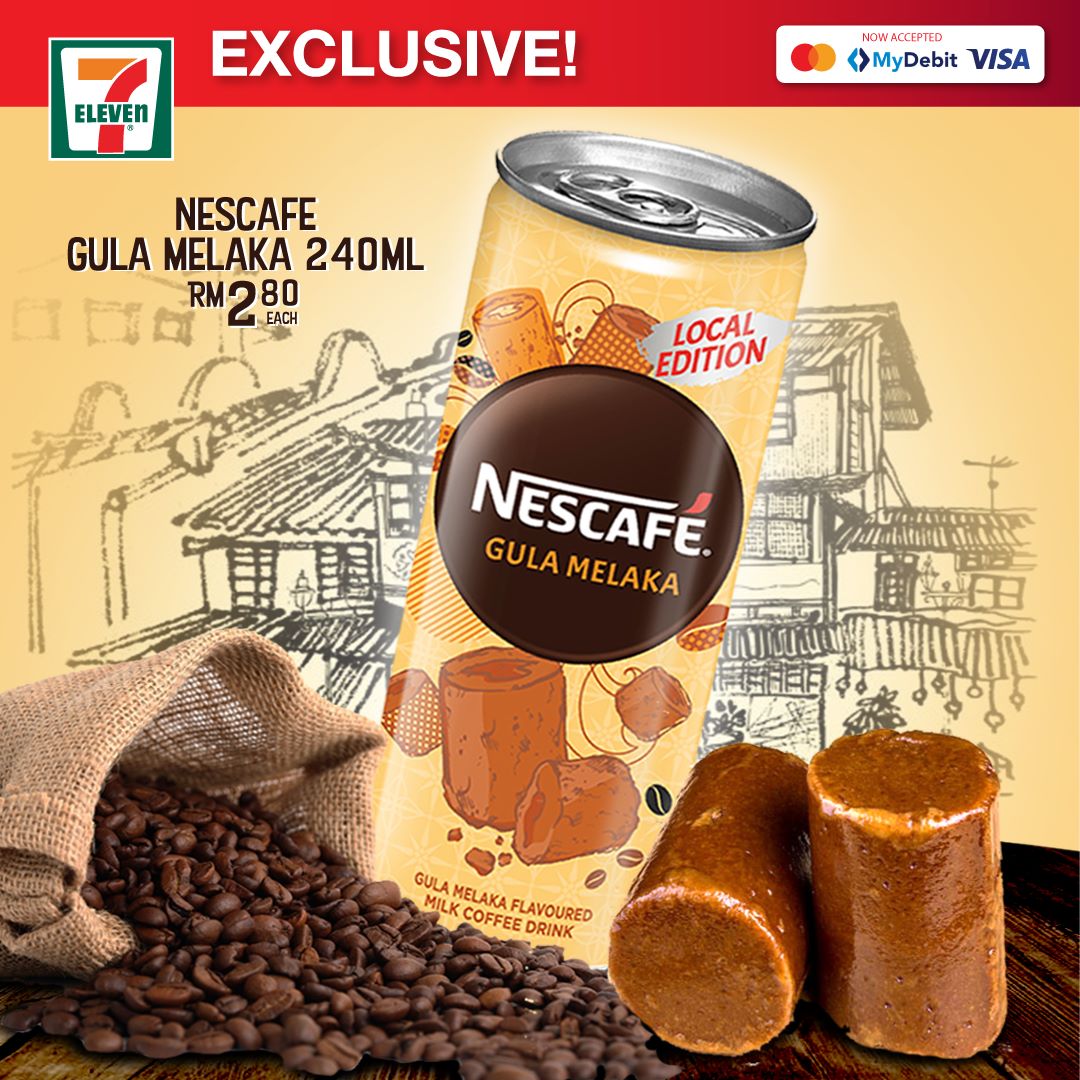 Ever had coffee with a local touch? Infused with gula melaka, this bottle of Nescafe delivers a smooth, flavoursome brew with a hint of delightful sweetness from the fragrant palm sugar. Grab a bottle of this wholesome goodness for on-the-go!
Wonda Masala Milk Coffee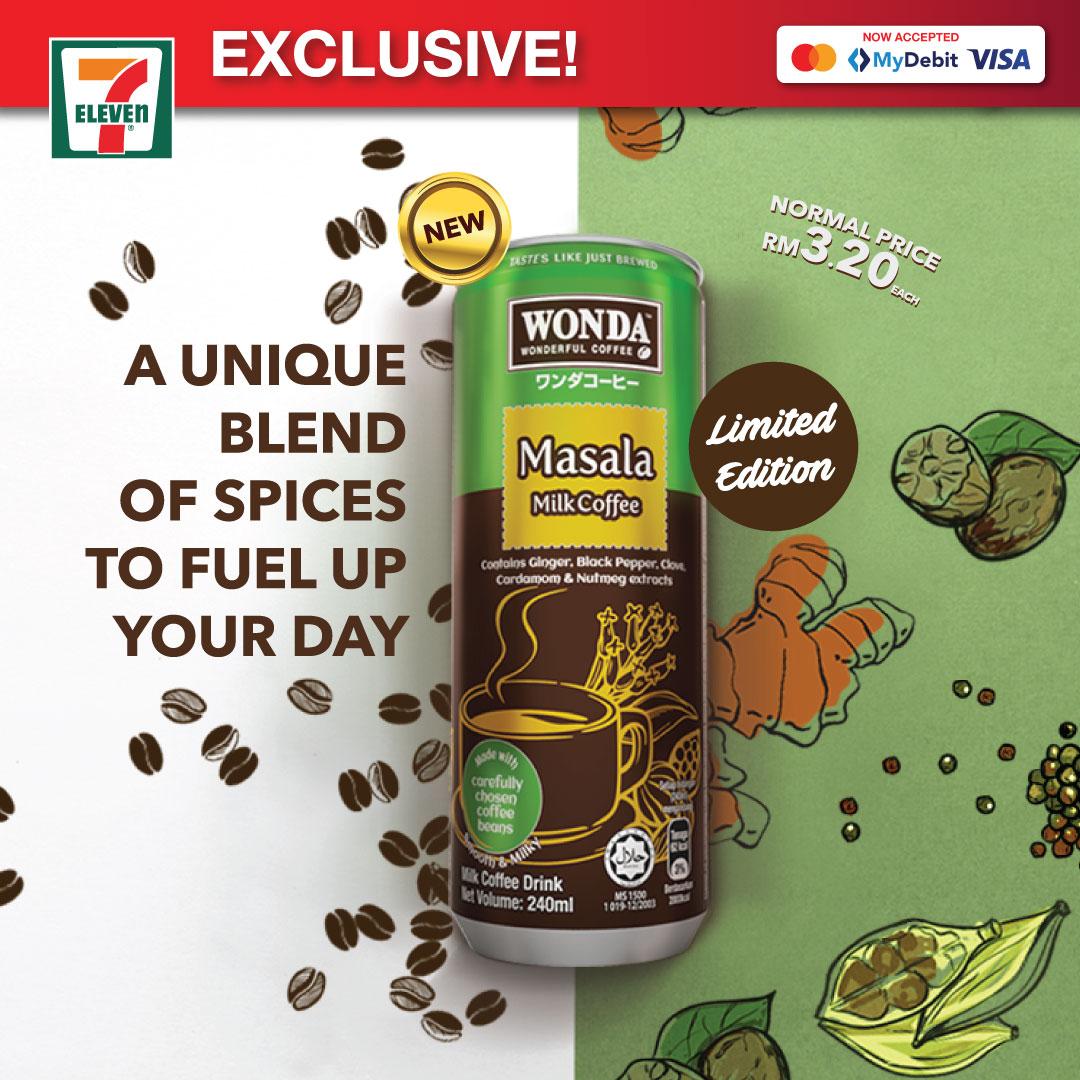 If you're not a basic coffee connoisseur, you might fall in love with the Wonda Masala Milk Coffee. Power-packed with an aromatic coffee brew with a smooth hint of spices, this bottle of instant coffee will be a treat when you're itching for some special flavours.
Wonda Barista Pit Stop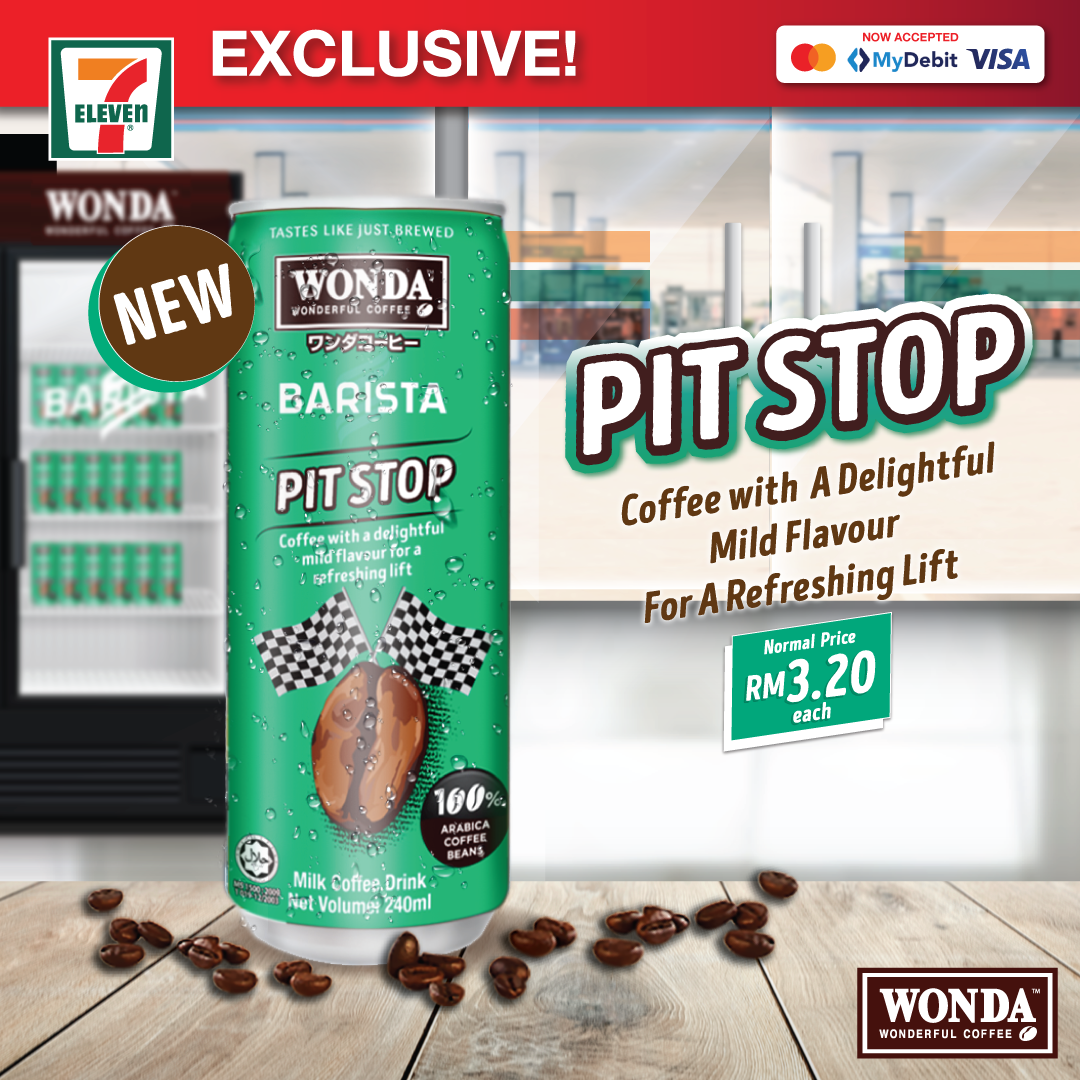 This new Wonda Barista Pit Stop is described as 'coffee with a delightfully mild flavour for a refreshing lift.' It is an all-rounded coffee and one of our favourites.
Wave & Win Up To RM400,000!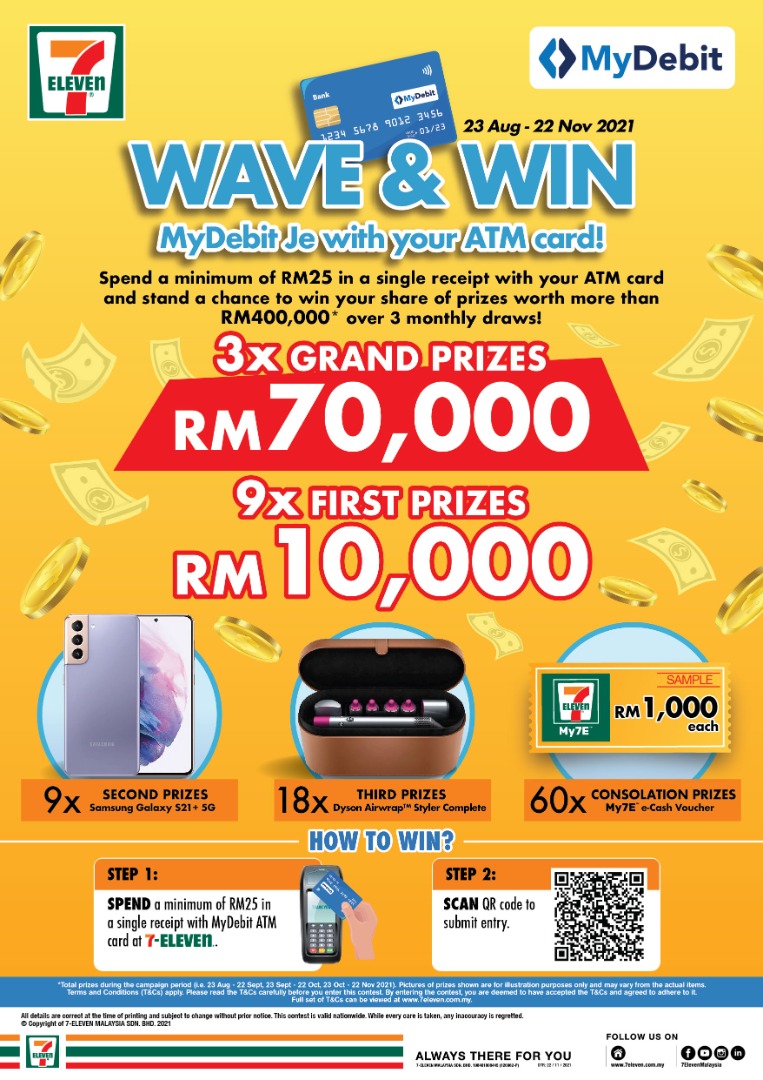 Foodies, if you need a quick pick-me-up, you know where to get your bottle of caffeine. Here's the deal, stand a chance to win prizes worth up to RM400,000 when you shop at the convenience store. All you need to do is spend a minimum of RM25 in a single receipt using your MyDebit ATM card. So what are you waiting for? Swing by your nearest 7-Eleven store and don't miss out on the Hy BTS Special Package Coffee! 
Also Read: Starbucks X Christy Ng 2021 Mooncake Collection Is Finally Here & It Looks Gorgeous
Now Playing, Catch New Episodes Every Friday At 7PM
New Shopee Deals: https://shp.ee/mwksseq
Lazada Everyday Low Price: https://c.lazada.com.my/t/c.Y5ZB6V
–
We would like to invite you to join our New Telegram Group! We will regularly post about good food, casual promos, giveaways, and interesting findings in Malaysia.