TL;DR
All premises and businesses that have been identified as potential Covid-19 hotspot in HIDE system ordered to close for 3 days
All inter-district and interstate travels without police approval are banned starting 10 May to 6 June
All social, education and economic activities that involve groups of people are also not allowed
Premises In Over 150 Hotspots Listed By HIDE System To Close For 3 Days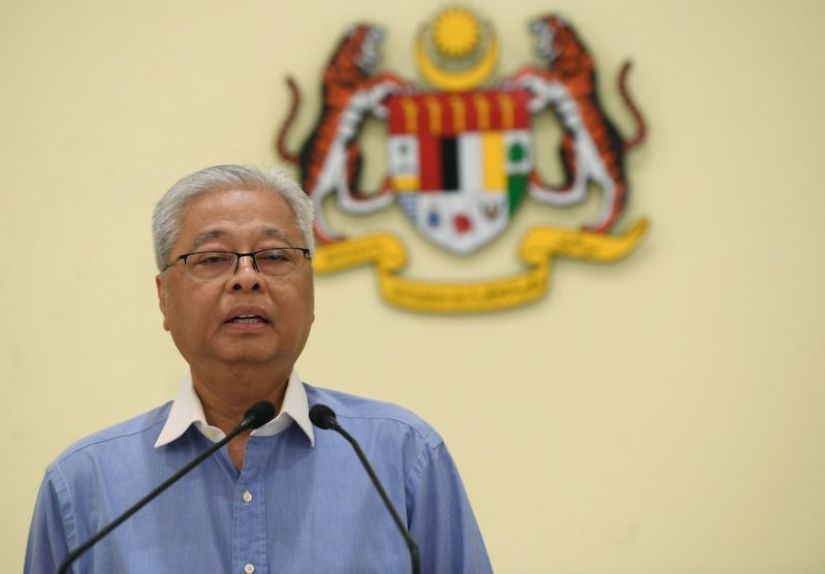 Senior Minister (Security Cluster) Datuk Seri Ismail Sabri Yaakob has announced that all premises that have been listed in the HIDE system will be ordered to closed effective immediately for 3 days.
Earlier today, the Health Ministry (MoH) has released a list of over 150 locations in Malaysia that are potential Covid-19 hotspots, based on the Hotspot Identification for Dynamic Engagement (HIDE) date analytics and AI system.
According to the list, 80 percent of it falls under Kuala Lumpur and Selangor. Shopping malls and hypermarkets in Klang Valley dominating the list. The HIDE system serves as an early warning of hotspots and are not confirmed Covid-19 clusters. However, these premises have the potential to turn into clusters if preventive measures are not taken.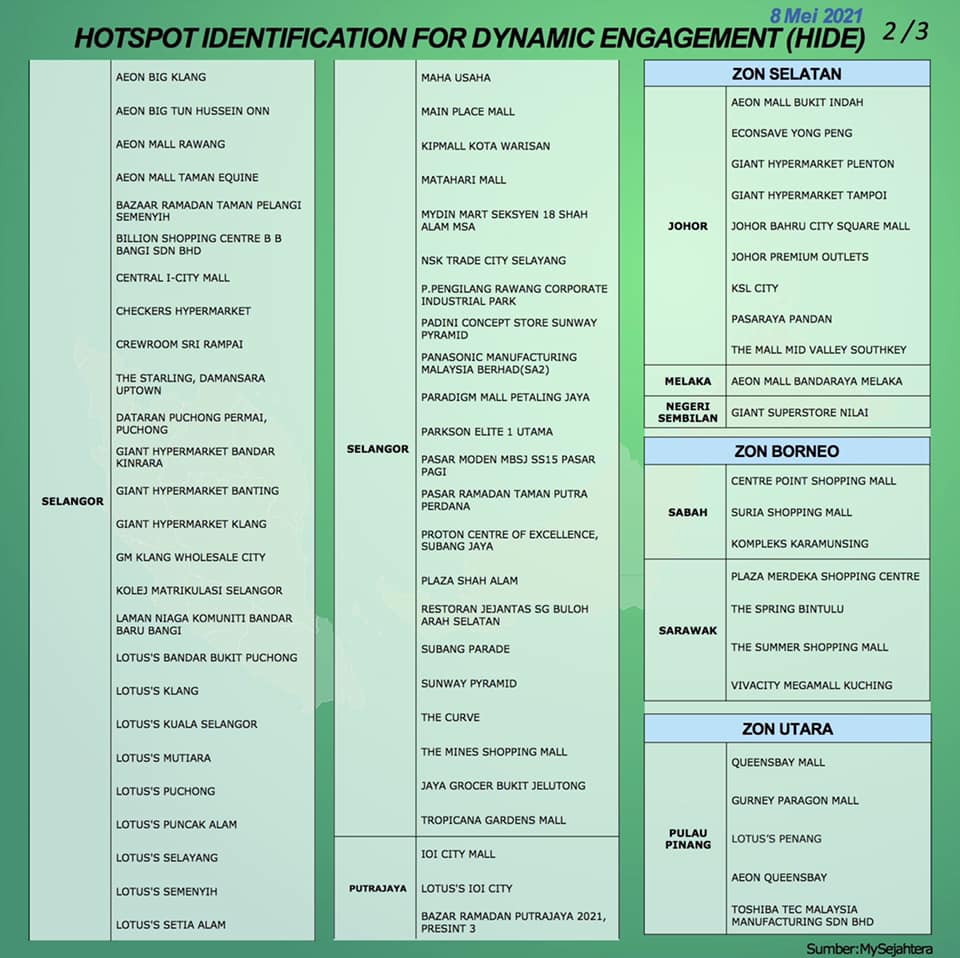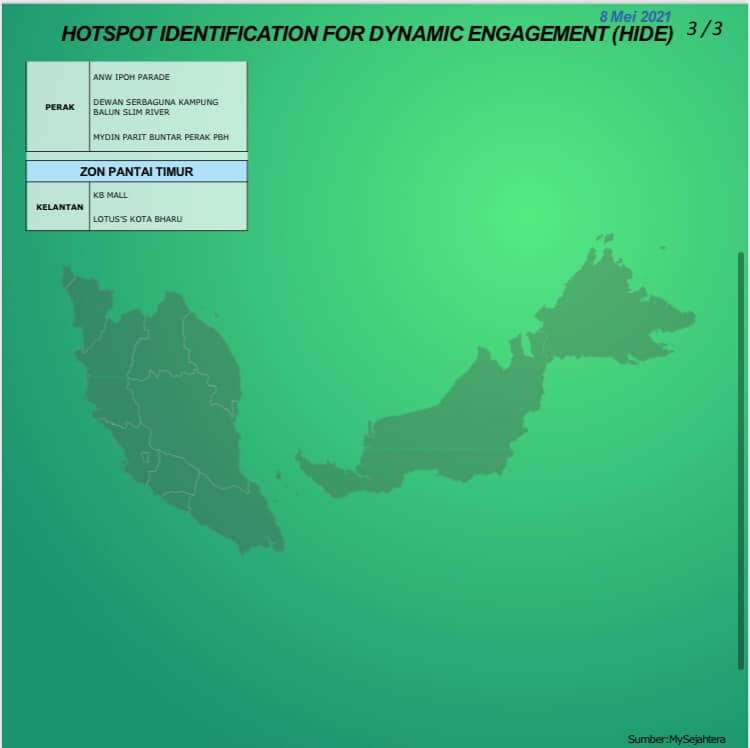 Inter-District & Interstate Travel Not Allowed In All States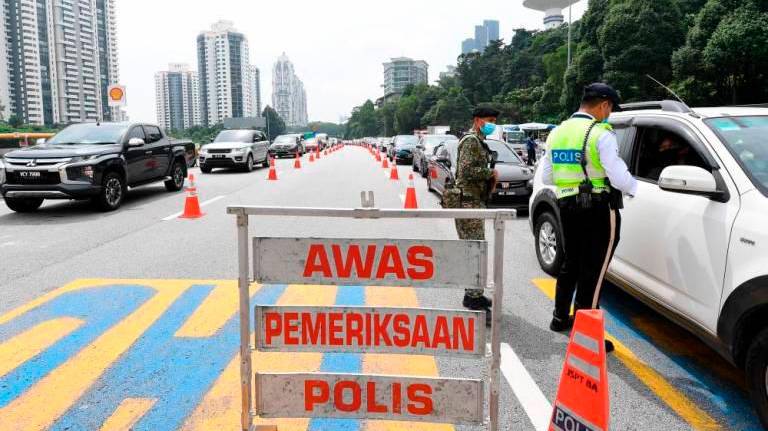 At the same time, Ismail Sabri also mentioned that all inter-district and interstate travel without approval from the police will not be allowed starting 10 May to 6 June. Besides that, all social, education and economic activities that involve groups of people will also not be allowed. Ismail Sabri said this includes all official and social functions by the government and private sector.
Source: The Star
Also read All Ramadan & Aidilfitri Bazaars In MCO Areas Not Allowed To Operate Starting Monday
–
We would like to invite you to join our New Private Community Group! Here you are free to ask questions, share your love for food, and explore the Klang Valley community! We will also regularly post about casual promos and latest findings.
Click on the button below and hunt good food with us today!