Hello, foodies! Nasi (rice; in English), is a staple Malaysian food and we can't get enough of it. If we have a place to pick that specialises in bariani rice dishes, definitely one that comes to mind is – JM Bariani House. This restaurant specializes in serving Johor-style Nasi Bariani and their new Nasi Bariani Lamb Shank is a must-try that'll leave you craving for more!
NEW Nasi Bariani Lamb Shank @ JM Bariani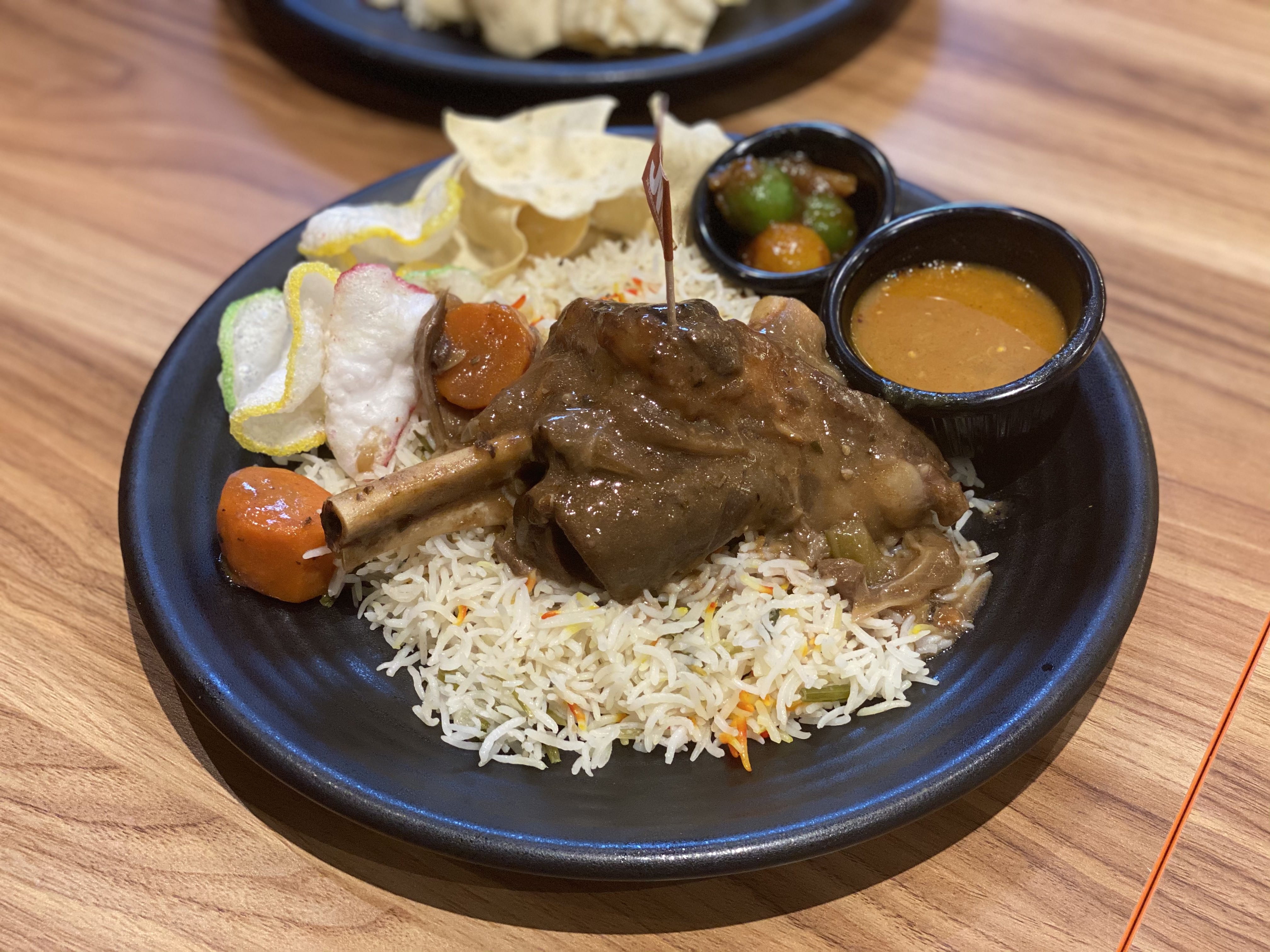 The fragrant smell of Basmathi rice and well-cooked lamb shank? Say no more – we want it! JM Bariani's new Nasi Bariani Lamb Shank is the perfect meat-and-rice combo. The lamb meat is deliciously tender and it pairs so well with their fragrant rice. This dish is definitely a must-try. Aside from this new bestseller, check out some of their other must-eat dishes below!
Nasi Bariani Ayam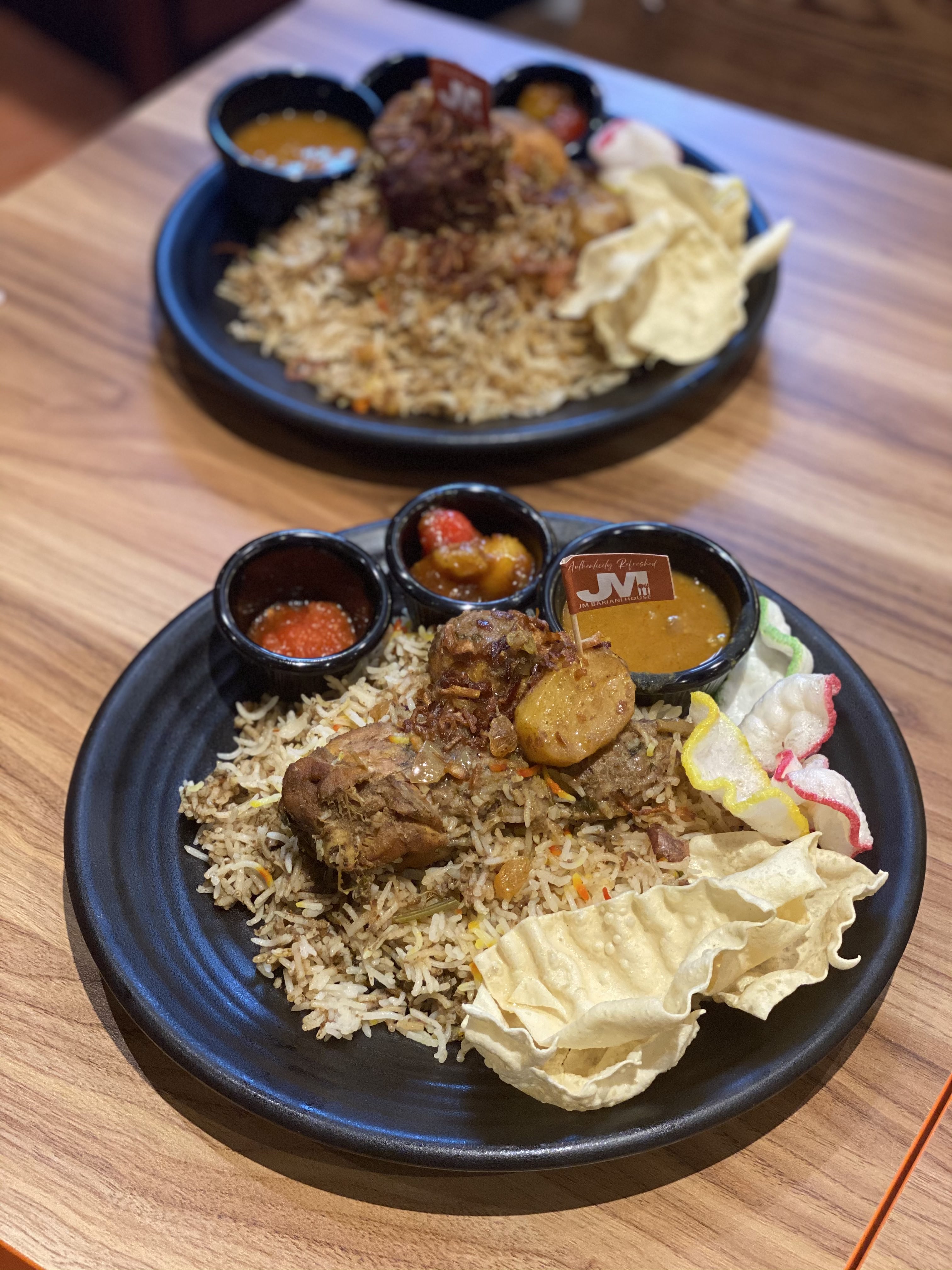 Their classic & signature dish, the Nasi Bariani Ayam is everyone's go-to dish because it is simply delicious and it's a comfort food! The chicken is cooked perfectly and the meat is tender. Plus, things can't possibly go wrong when you have this Nasi Bariani with crunchy crackers and papadom! Yummy!
Nasi Bariani Ayam Panggang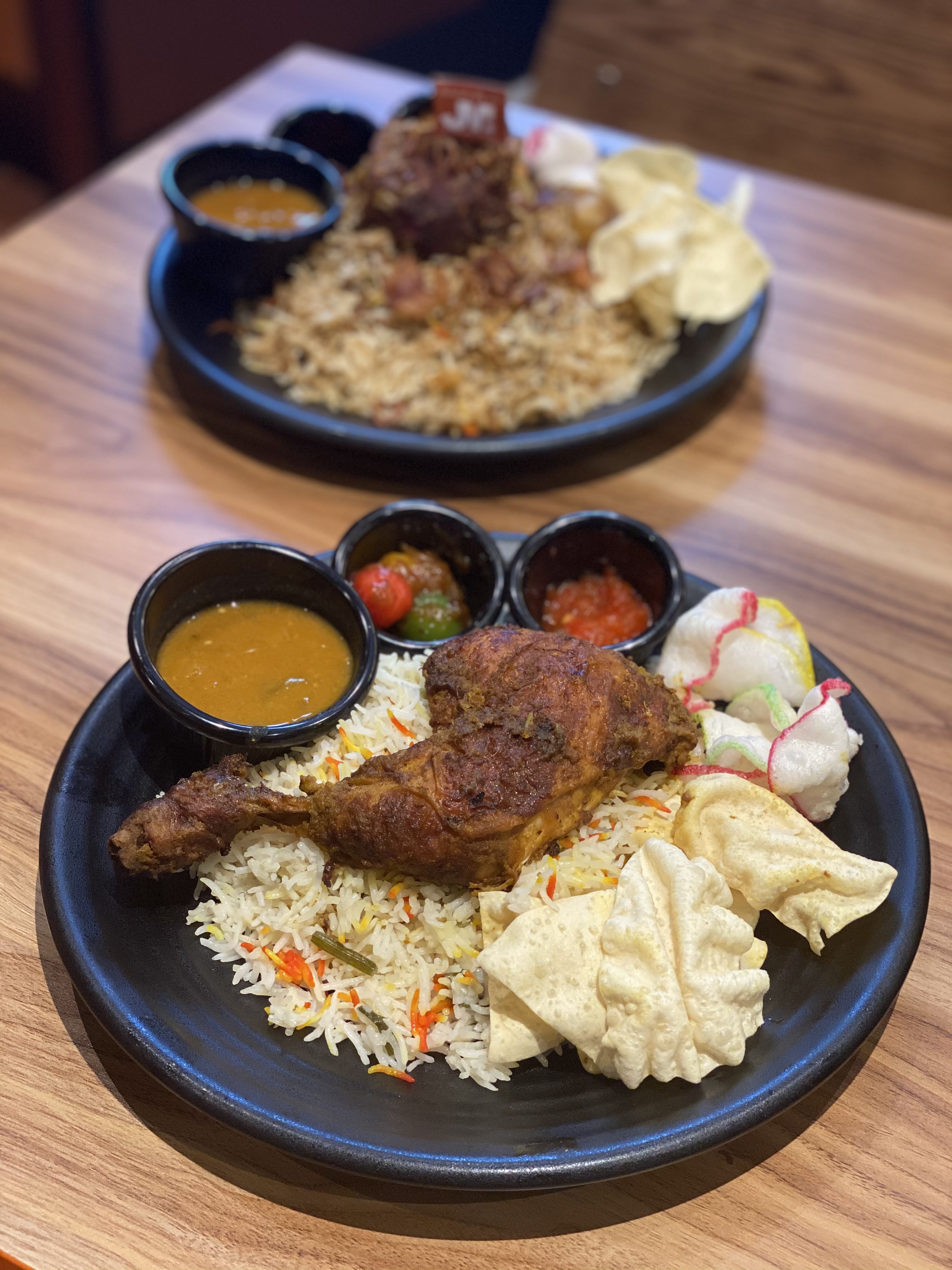 Another recommendation for chicken lovers, don't miss out on their Nasi Bariani Ayam Panggang too. It comes with Ayam Panggang, dhal, sambal, crackers, papadom and more of the fragrant Bariani rice that we know you'll fall in love with!
Nasi Bariani Kambing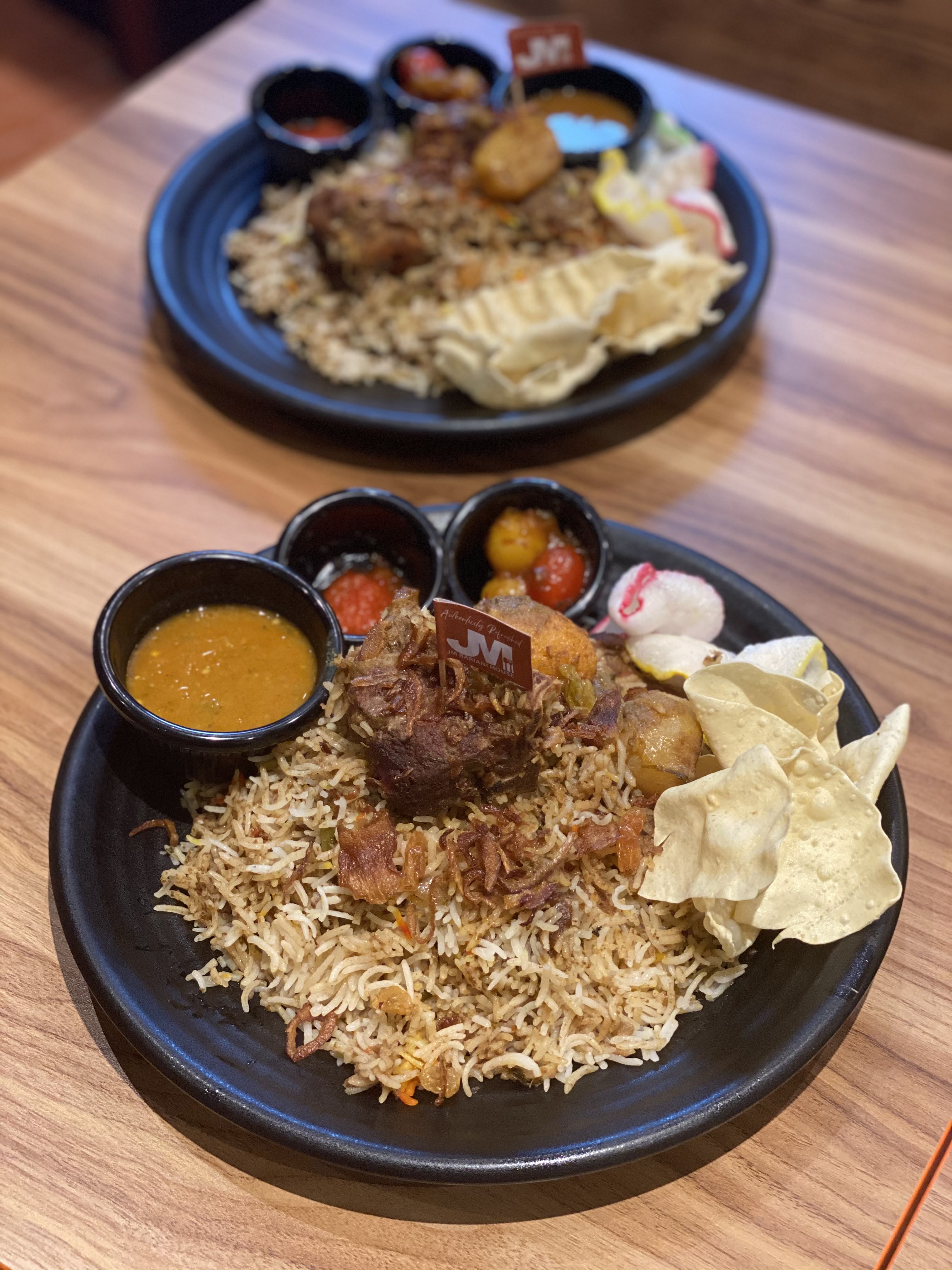 Lamb lovers can opt for their Nasi Bariani Kambing that comes with generous amounts of lamb meat and potatoes too! This lamb-stew dish is a hearty meal and it'll definitely fill up your hungry bellies.
Fried Ribs Rosemary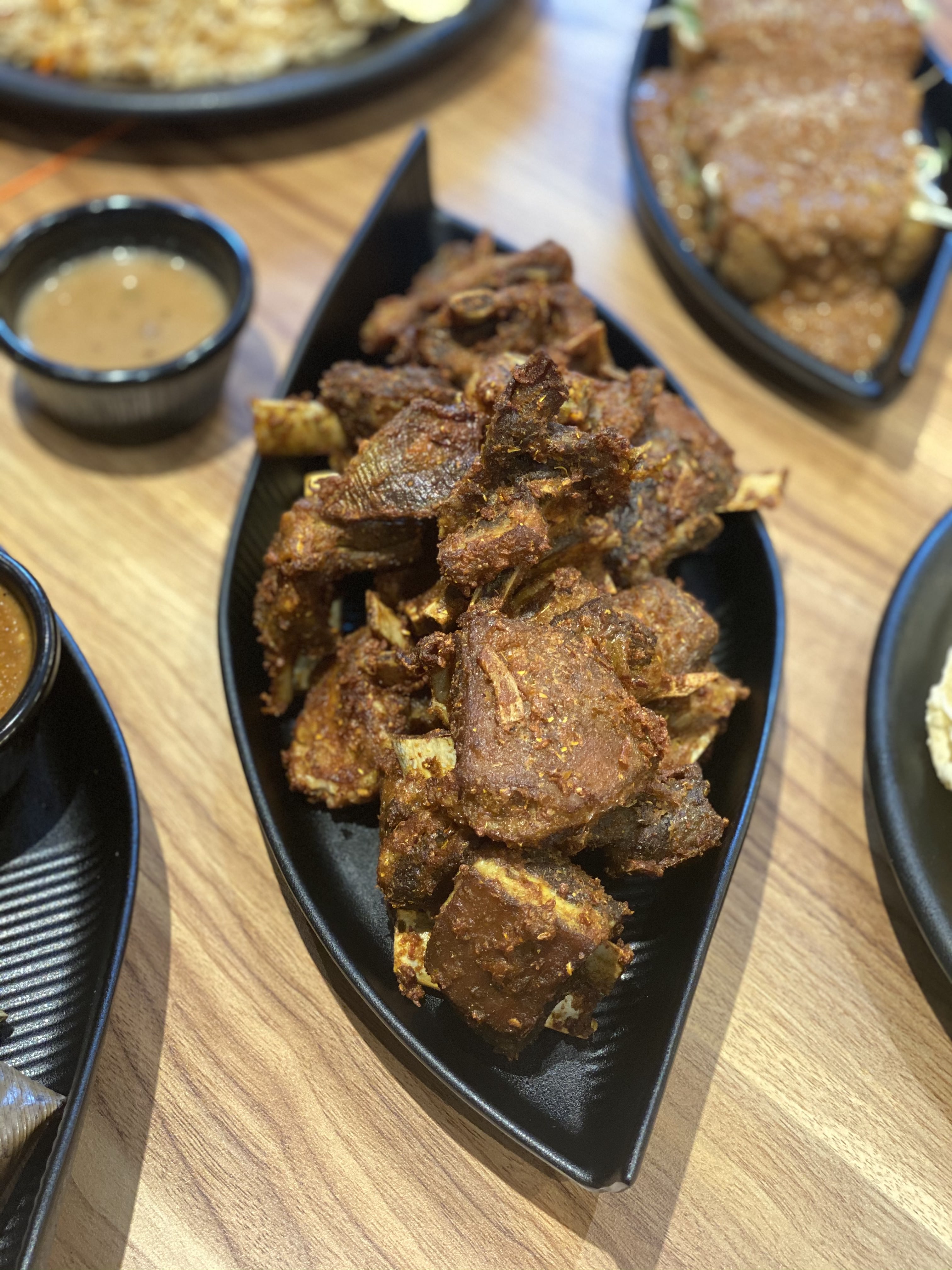 Perfect for sharing, their – Fried Ribs Rosemary is a delicious snack that friends and families can enjoy. The meat is super fragrant and it is fried to perfection. We guarantee that you will be coming back for another bite of this dish.
Tauhu Bakar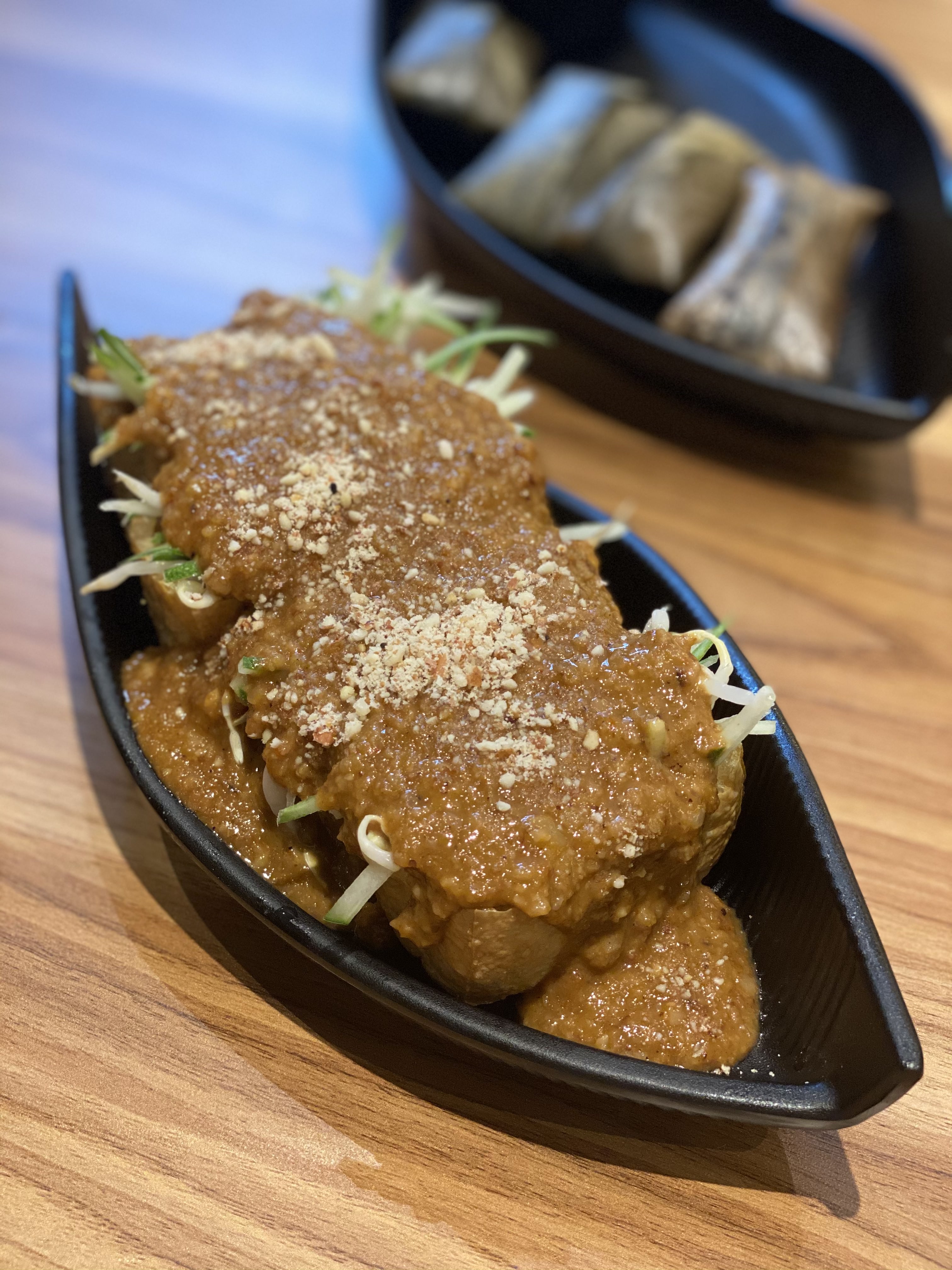 Another great side dish for sharing, you must try their Tauhu Bakar that comes with freshly sliced cucumber and their tasty peanut sauce! If you are feeling super hungry, you should definitely order this as an appetiser before your main meal!
Mee Bandung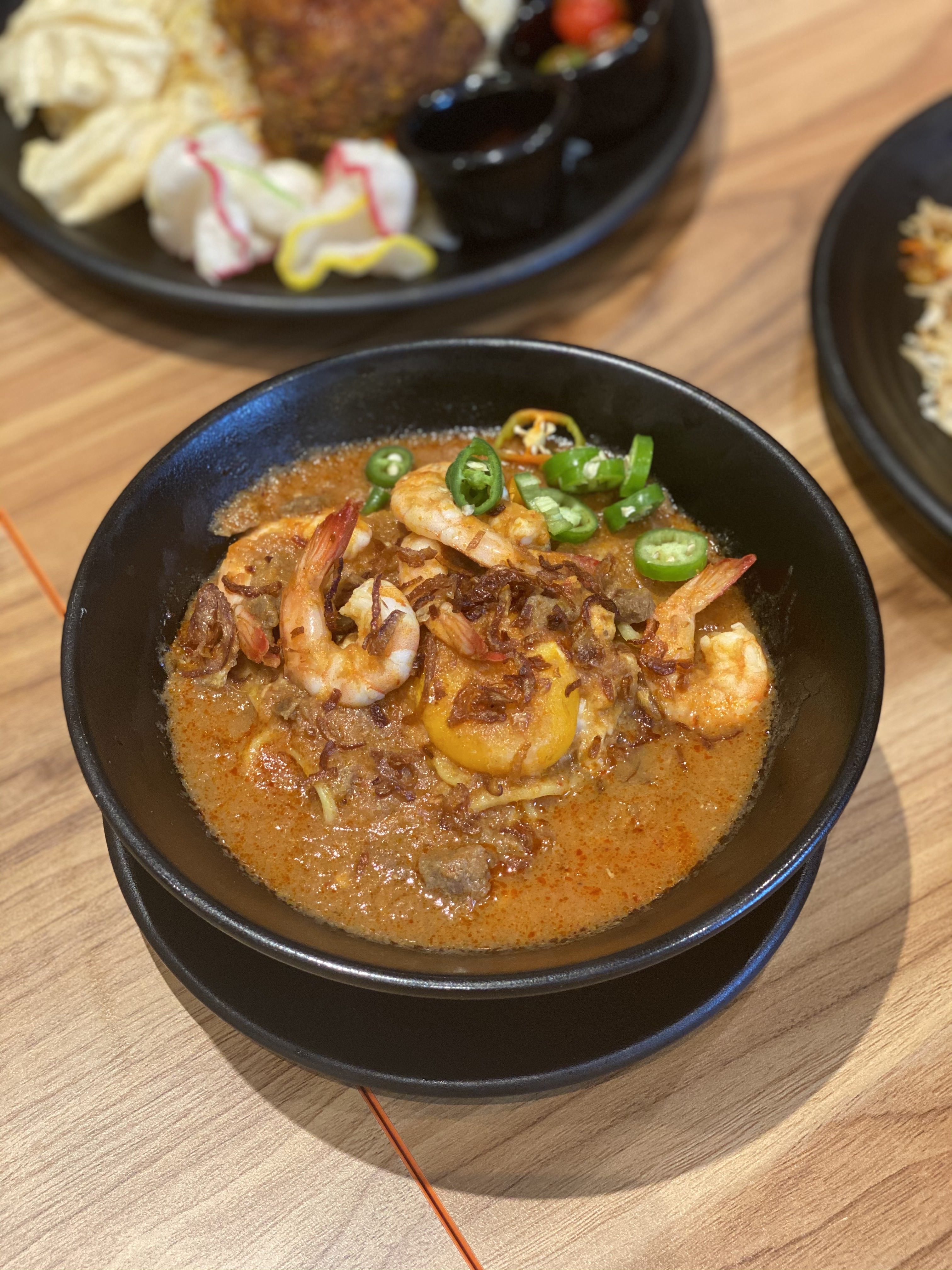 Mee Bandung is a staple Johorean dish and we can certainly understand why. Packed with flavour – the Mee Bandung at JM Bariani House is perfect for those who love eating noodles! The flavours pack a punch and it's definitely an addictive bowl of noodles that'll keep you slurping!
Complete Your Meals With Their Sweet Treats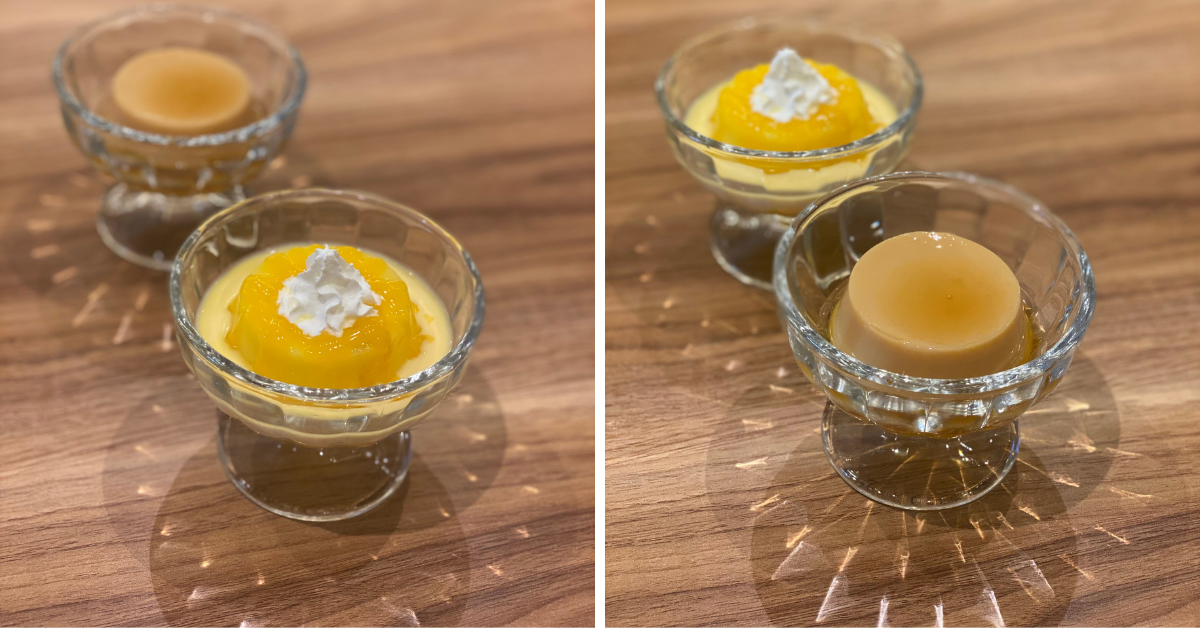 Don't leave without tasting some of their desserts because it is the perfect way to end your meal at JM Bariani House. Among their best-selling ones include the Mangolicious Pudding (pictured left) and the JM Cream Caramel (pictured right). Both desserts are a good option for sweet tooth lovers and it'll surely satisfy your dessert cravings!
JM Bariani House Is Open For Dine-In, Delivery & Takeaway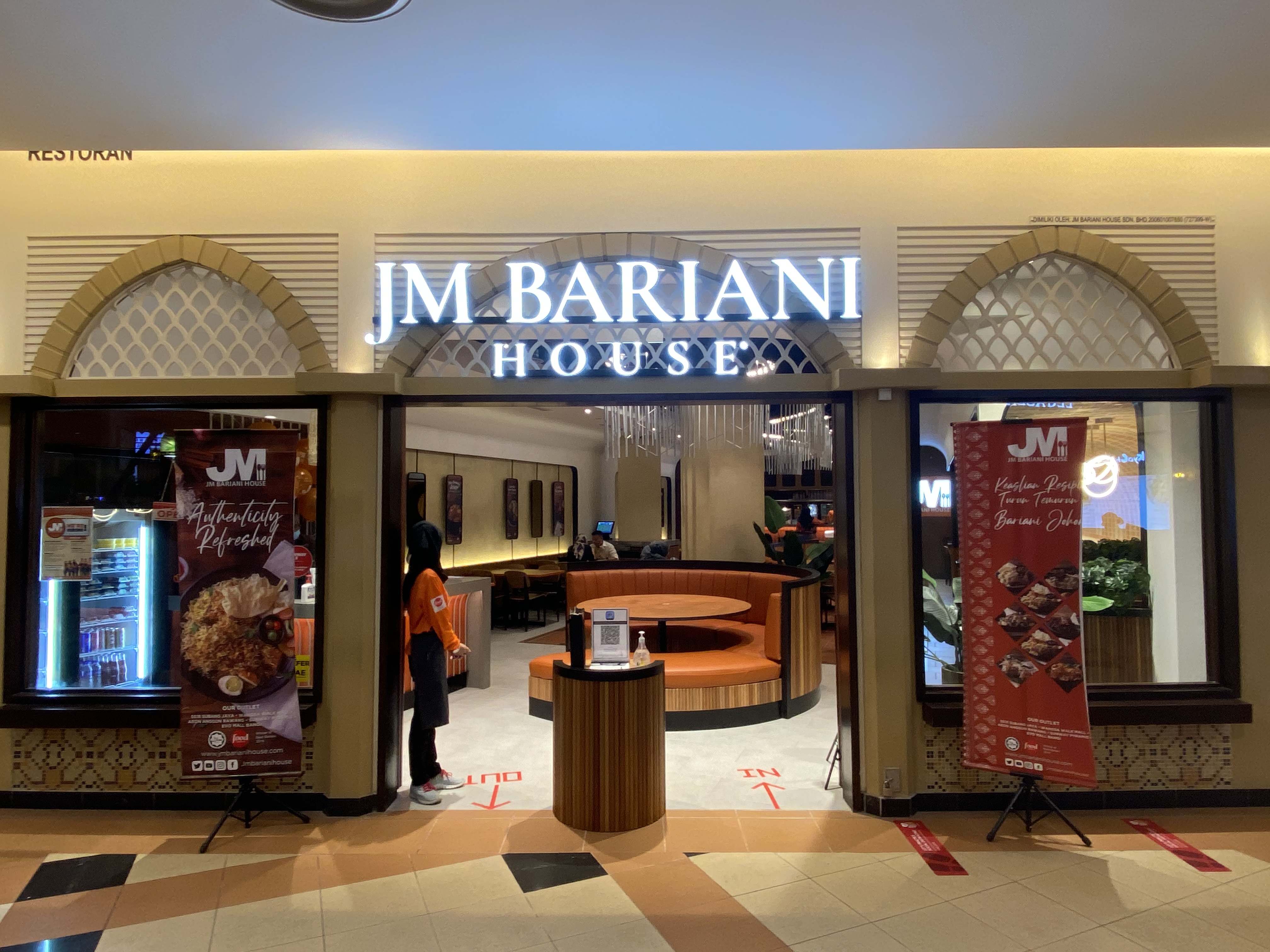 With multiple outlets throughout Klang Valley, JM Bariani House is where you should go for delicious Nasi Bariani and more Johorean delights. They are now open for dine-in, takeaway & delivery too. If you are thinking of what to eat, look no further and get your meals from JM Bariani House now!
JM Bariani House
READ: This Nasi Kandar Shop In PJ Now Has Robot Waiters Serving You All Your Favourite Mamak Food
–
We would like to invite you to join our New Private Community Group! Here you are free to ask questions, share your love for food, and explore the Klang Valley community! We will also regularly post about casual promos and latest findings.
Click on the button below and hunt good food with us today!