Sit tight foodies, December's going to be a fun month for us as KITA Food Festival is coming to town! This annual festival is a series of food & drink events in addition to masterclasses that honour our local epicurean culture. It has now been announced that the KITA Food Festival will kickstart its culinary journey at Penang first, followed by KL. Forget Santa, the chefs and food experts at KITA are the real cheer-givers!
KITA Food Festival Is Coming To Town In December 2021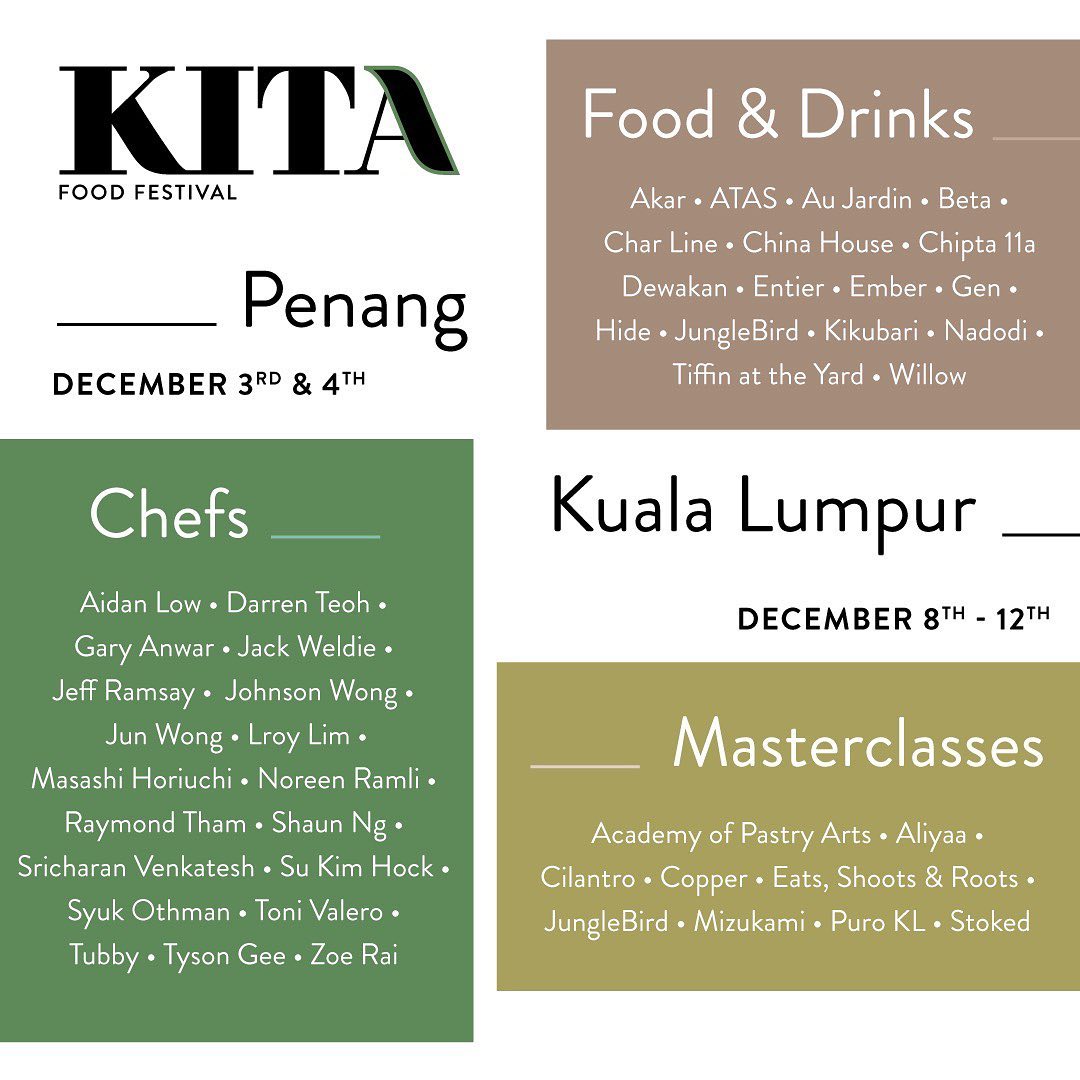 With over fifty (50) years of combined experience under their belts, the directors of KITA are certainly well-versed in anything food, wine and festivals. These food experts not only plan to tease our tastebuds but also intend on highlighting Malaysian food culture.
The exciting food & drink events will be divided into three (3), dinner, casual and "the big barbecue".  Masterclasses on the other hand, will serve as an intimate space to learn from the best chefs, wine experts and producers in Malaysia. KITA food festival will commence in Penang from 3rd-4th Dec, after which KL will follow suit from 8th-12th Dec. While bookings for KL have yet to be released, here's the full list of their line-up!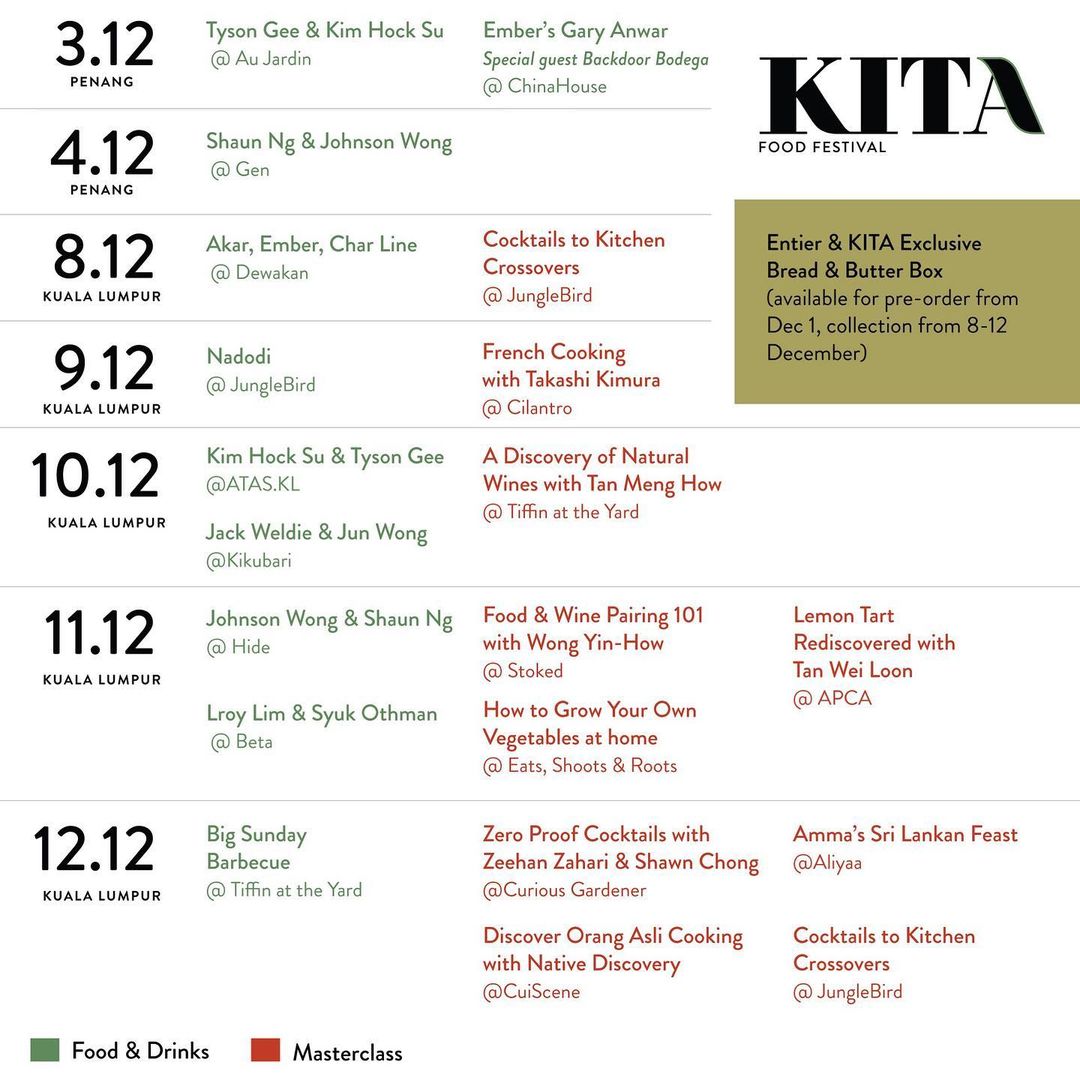 3rd Dec 2021:
Kicking off the festival are chefs Tyson Gee & Kim Hock Su at Au Jardin. You might've recognised Chef Tyson Gee from ATAS at RuMa Hotel! Together with Au Jardin's Chef Kim Hock Su, they'll be cooking up a delicious dining experience at both Au Jardin in Penang & ATAS in KL (10th Dec).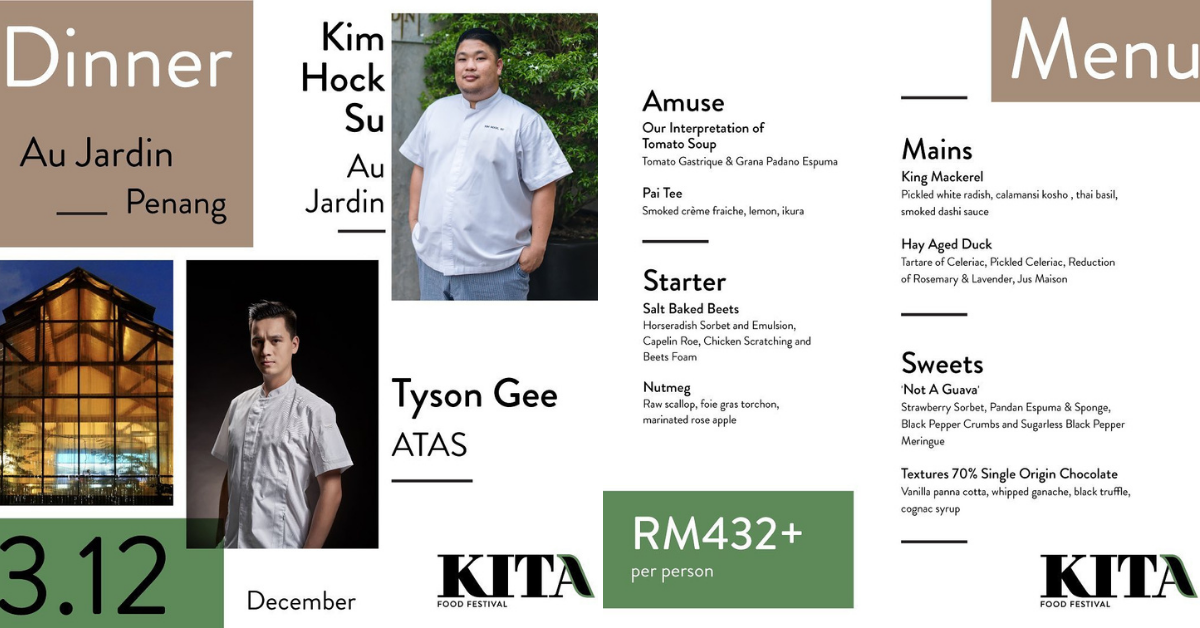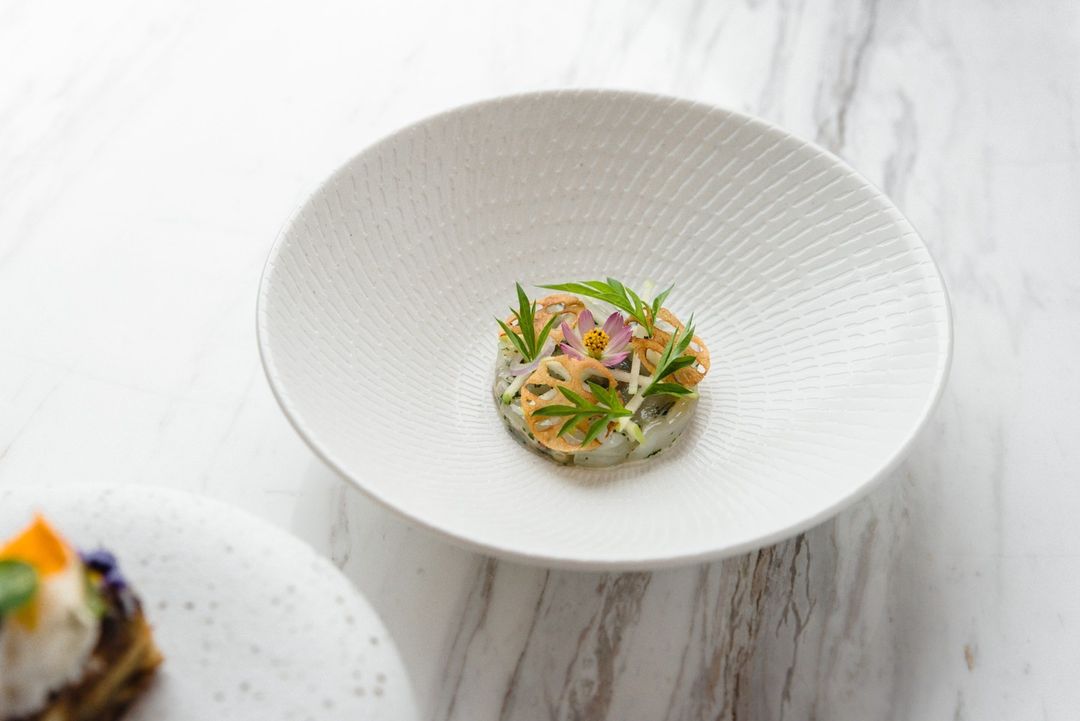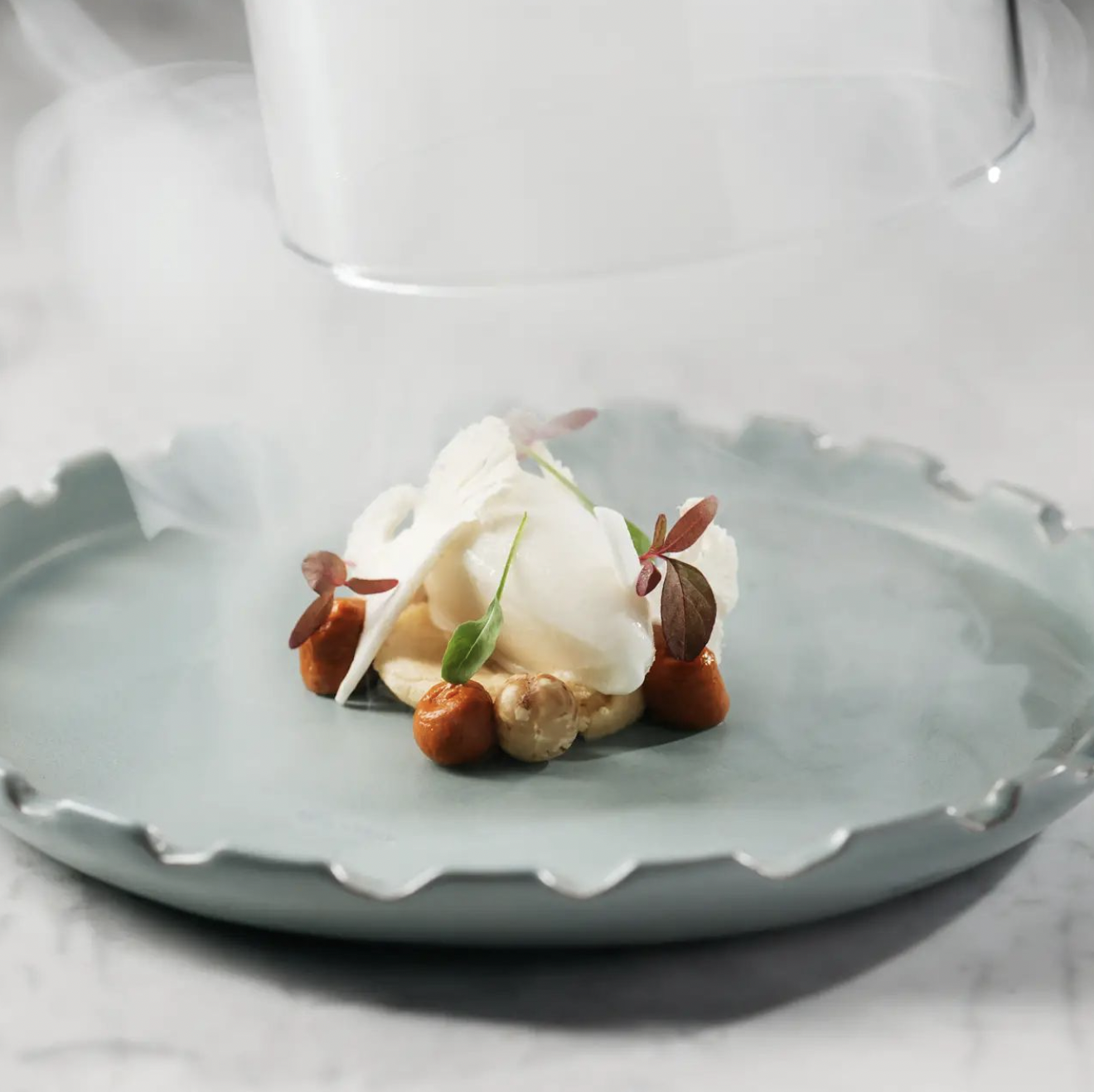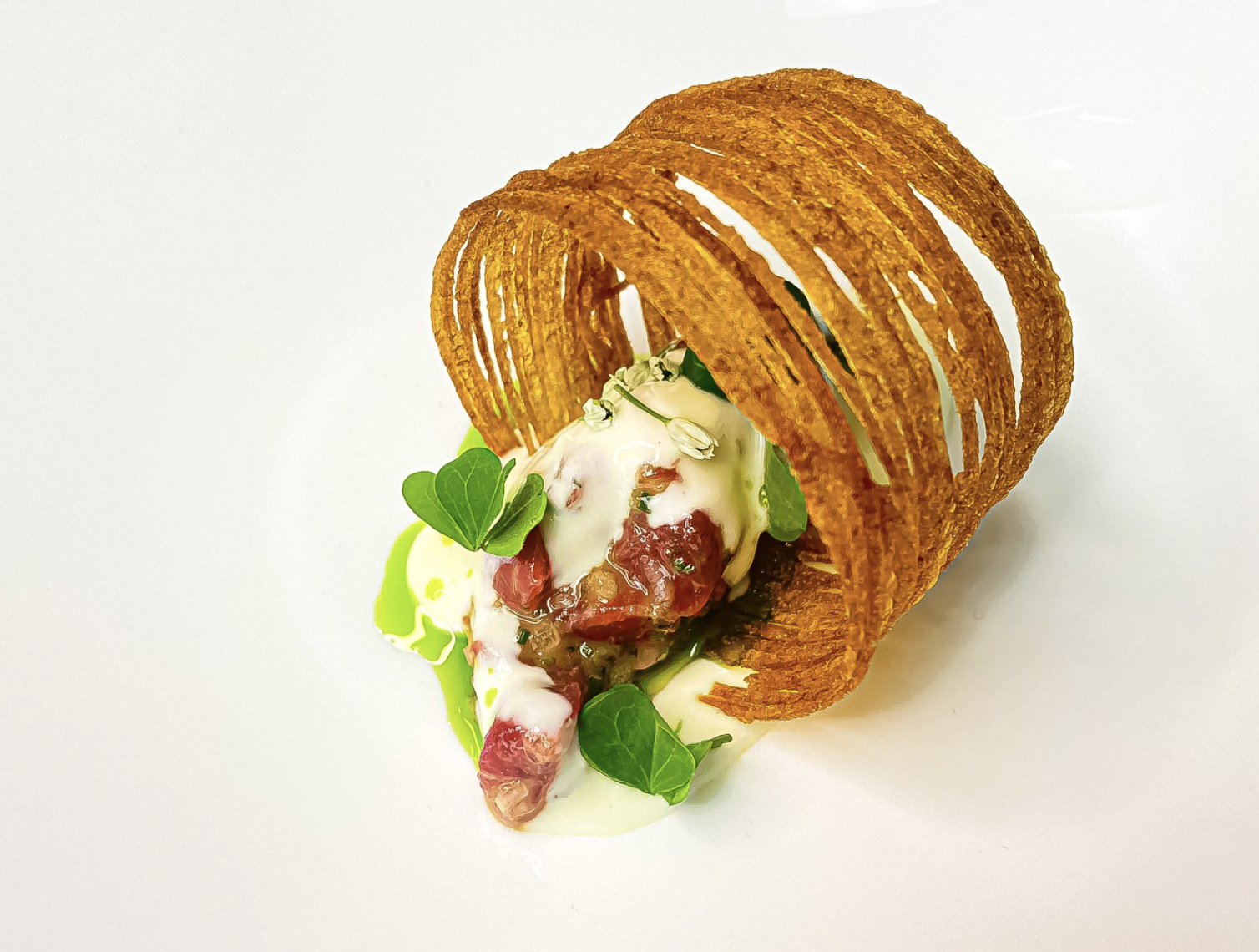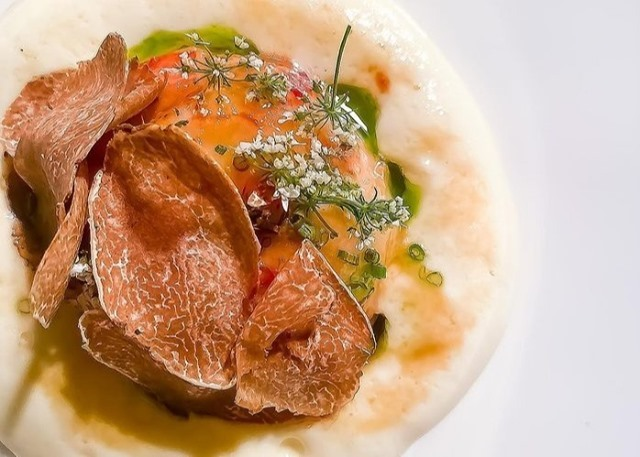 Also on the same evening, daring Chef Gary Anwar from Ember will be collaborating with Backdoor Bodega at trendy China House in Penang. His unapologetic take on Malaysian cuisine stems from his deep roots & mixed race! As a result, his menu is absolutely fun with flavours you'd be longing to try!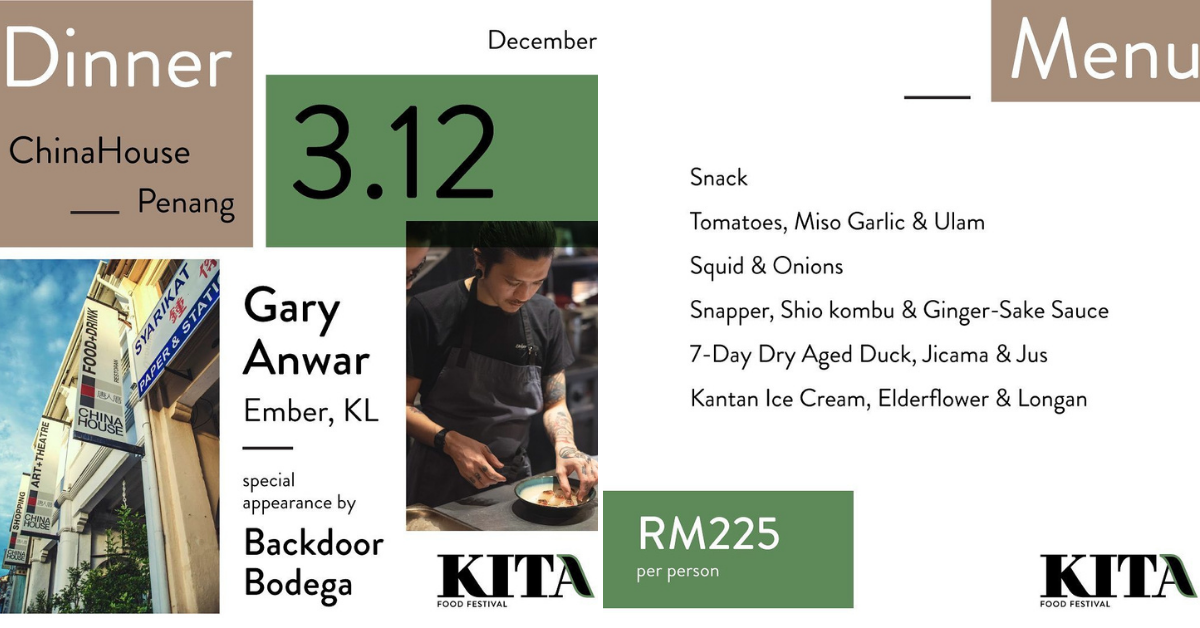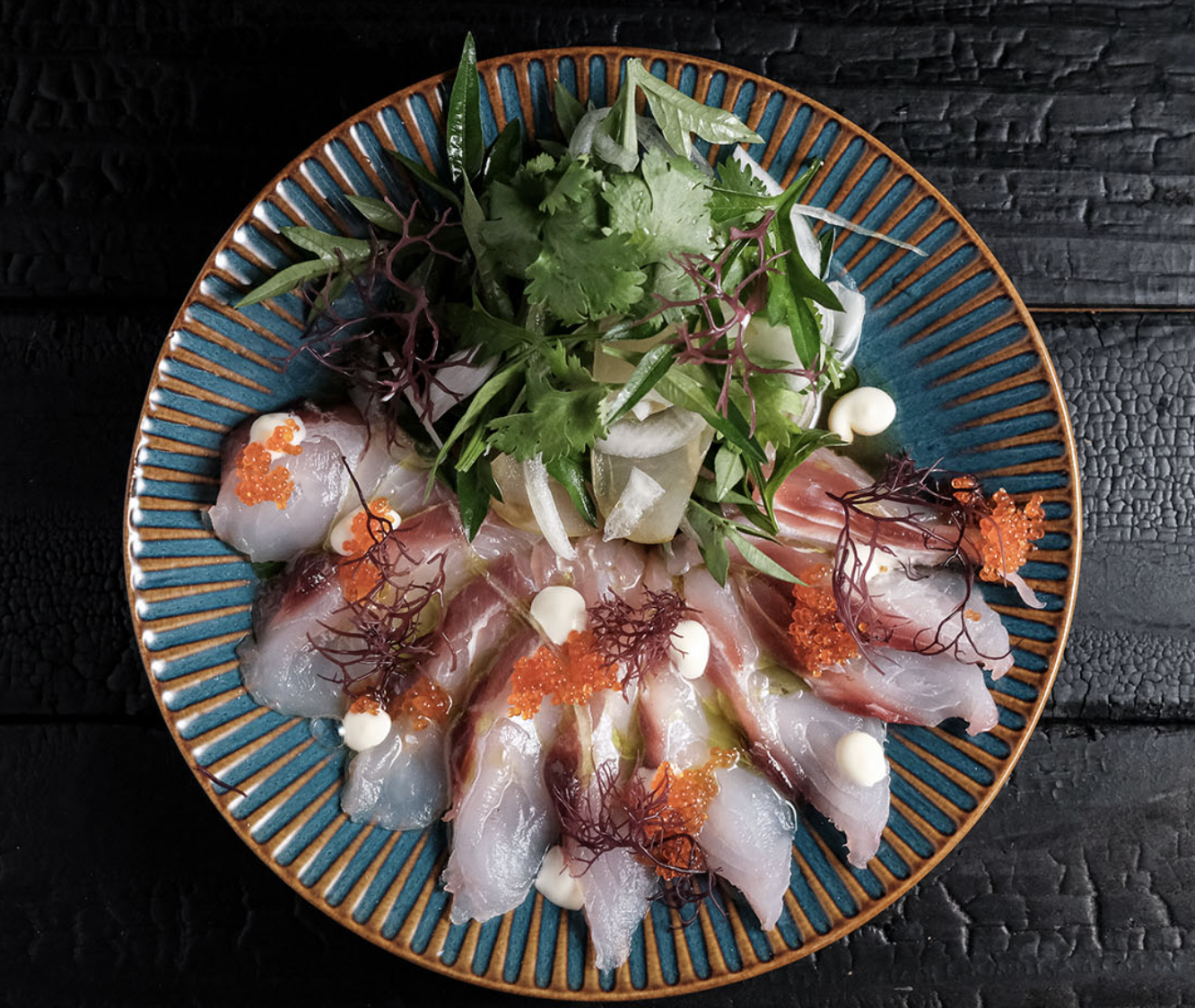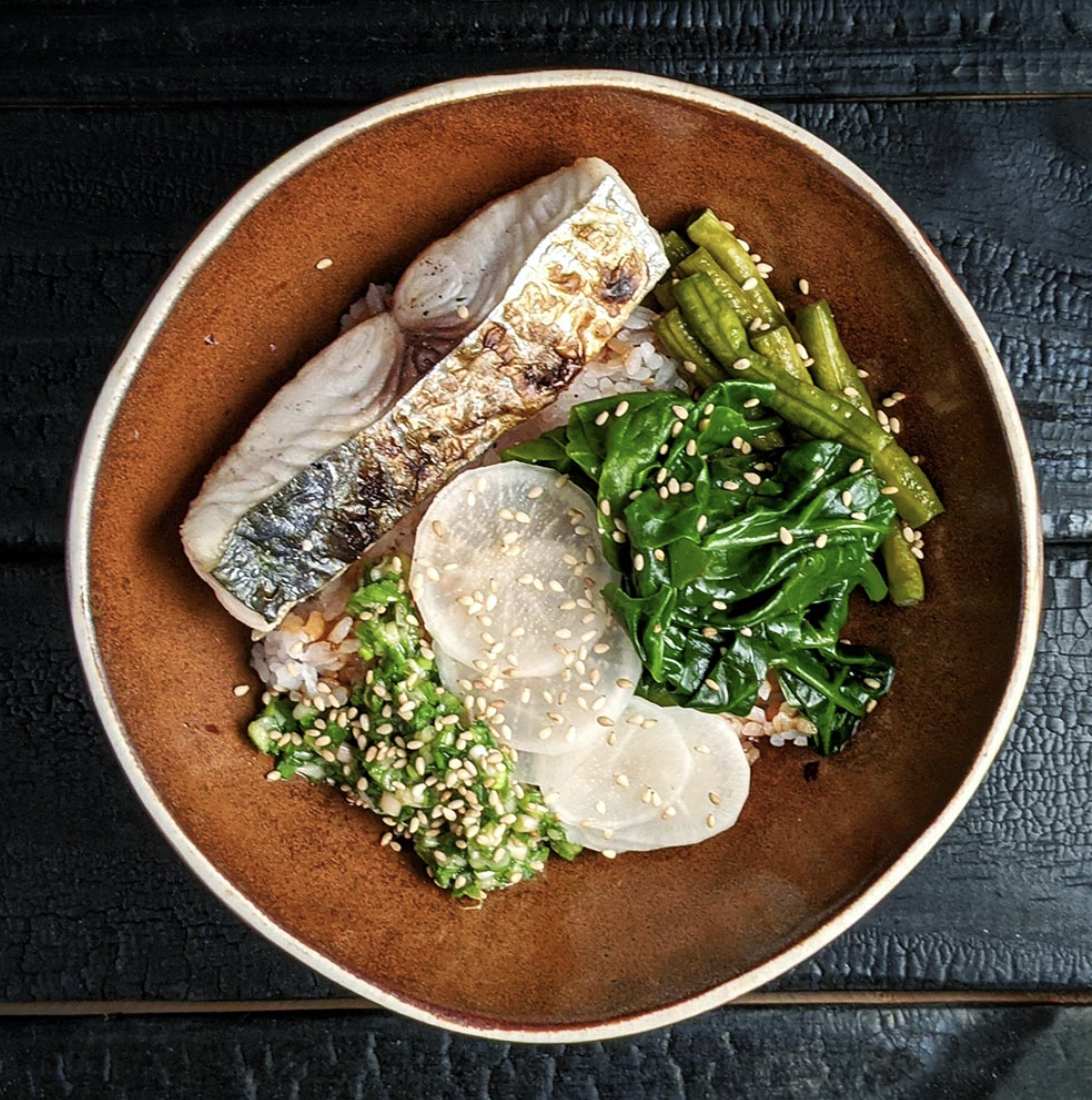 4th Dec 2021:
Participating the next day are Asia's 50 Best 2021 Gēn's Chef Johnson Wong, and Chef Shaun Ng from Hide! They will first start off at Gen, Penang, followed by Ritz Carlton KL's Hide on 11th Dec. Carrying the heftiest price tag amongst all so far, this pair proudly presents a luxurious, 8-course menu for your culinary pleasure.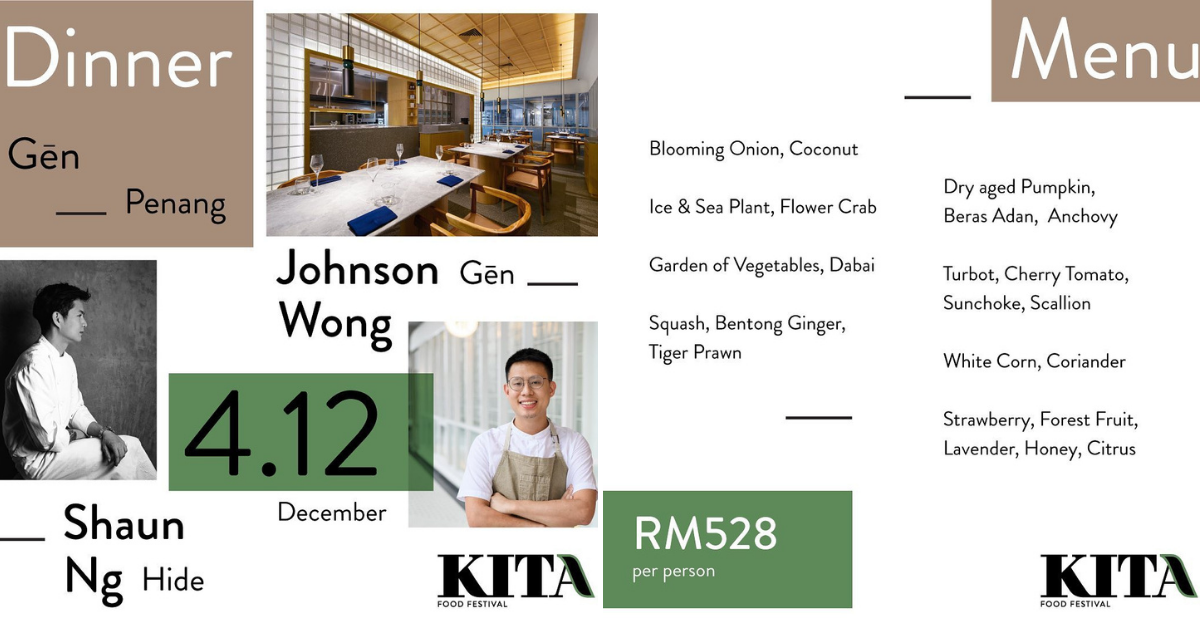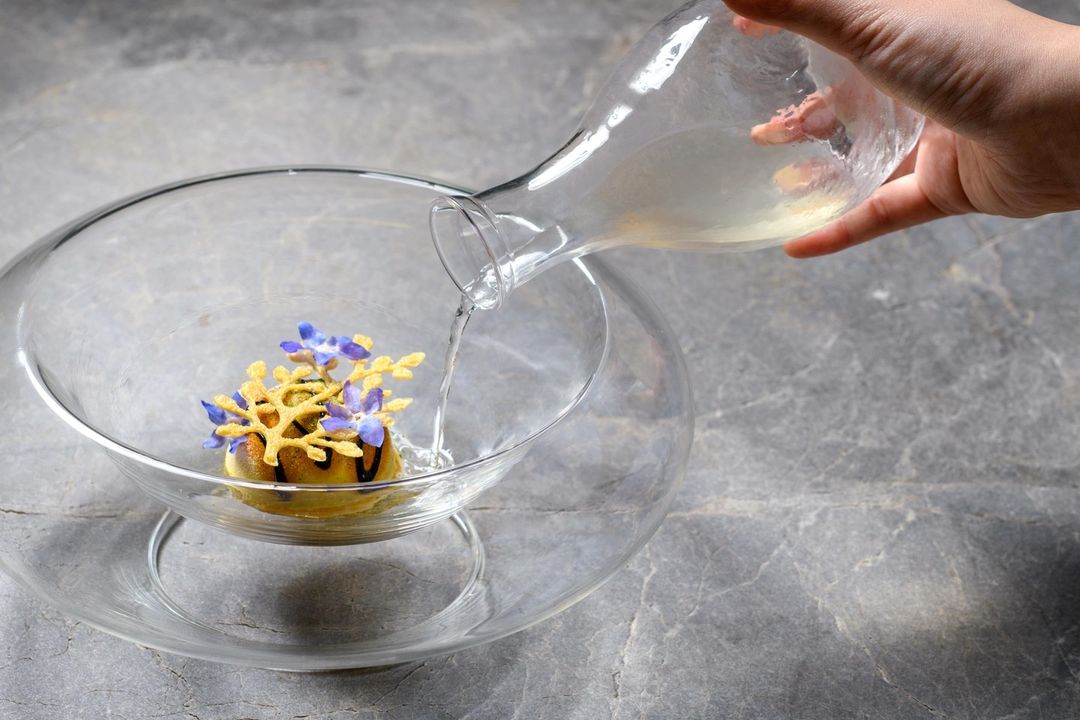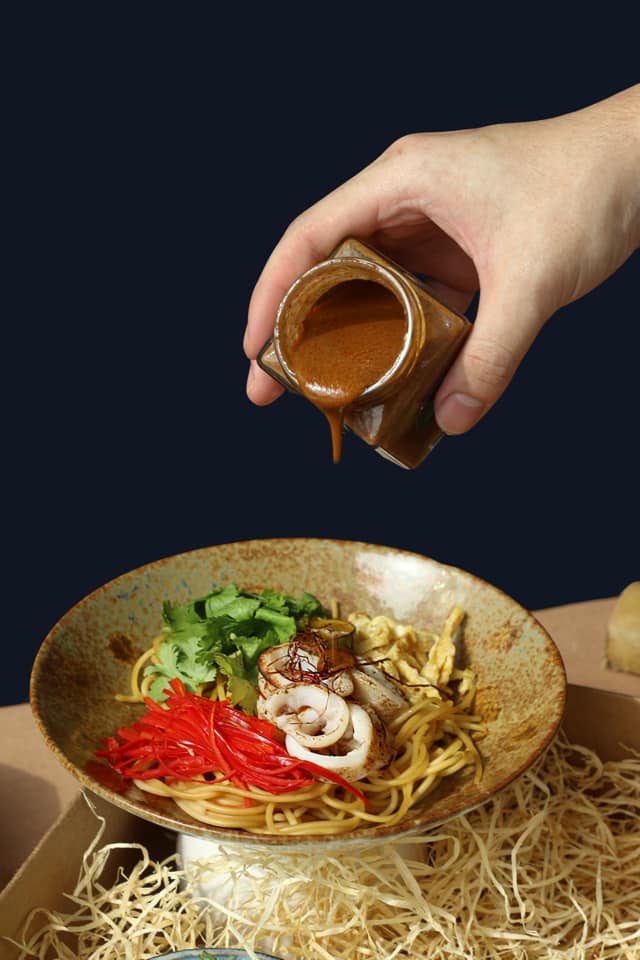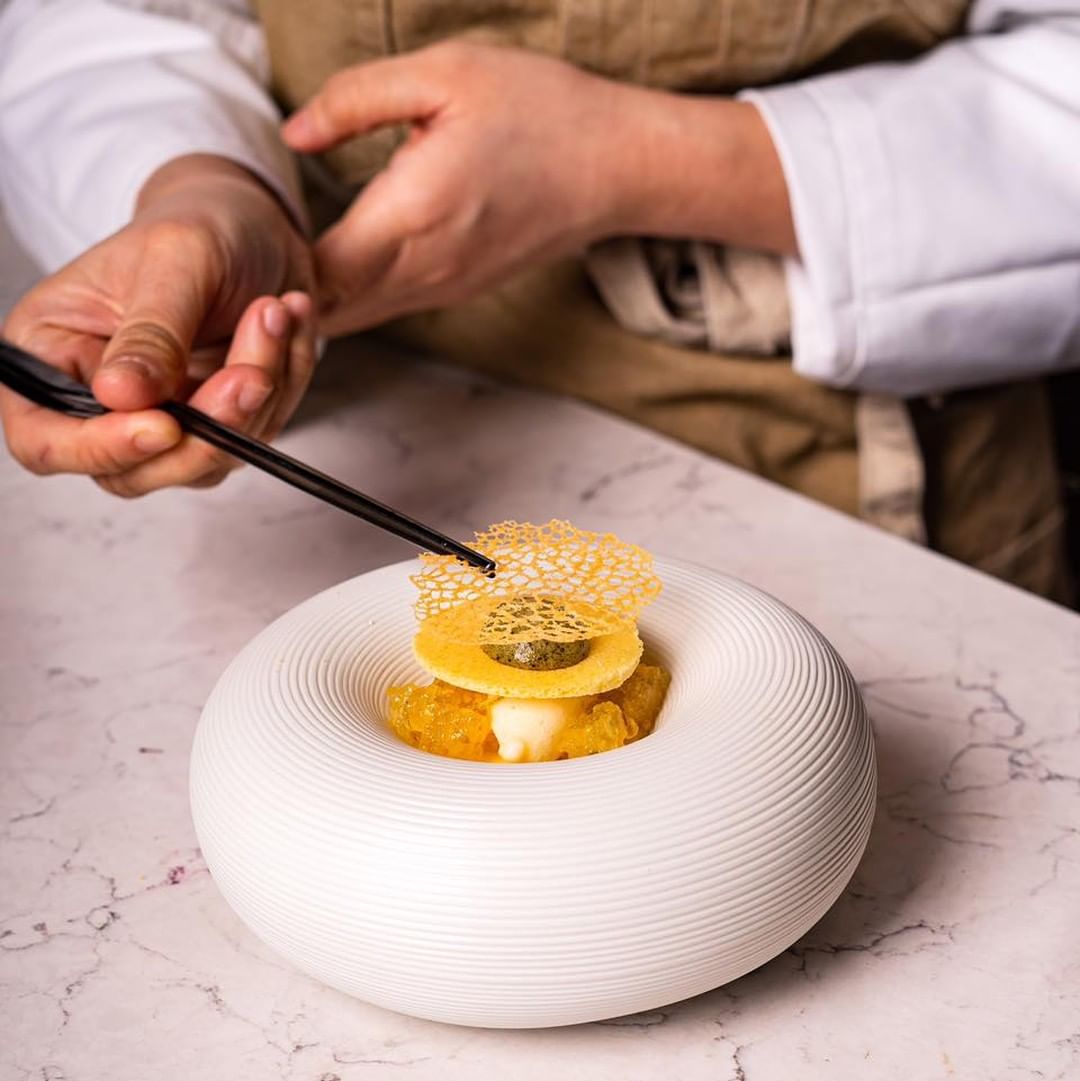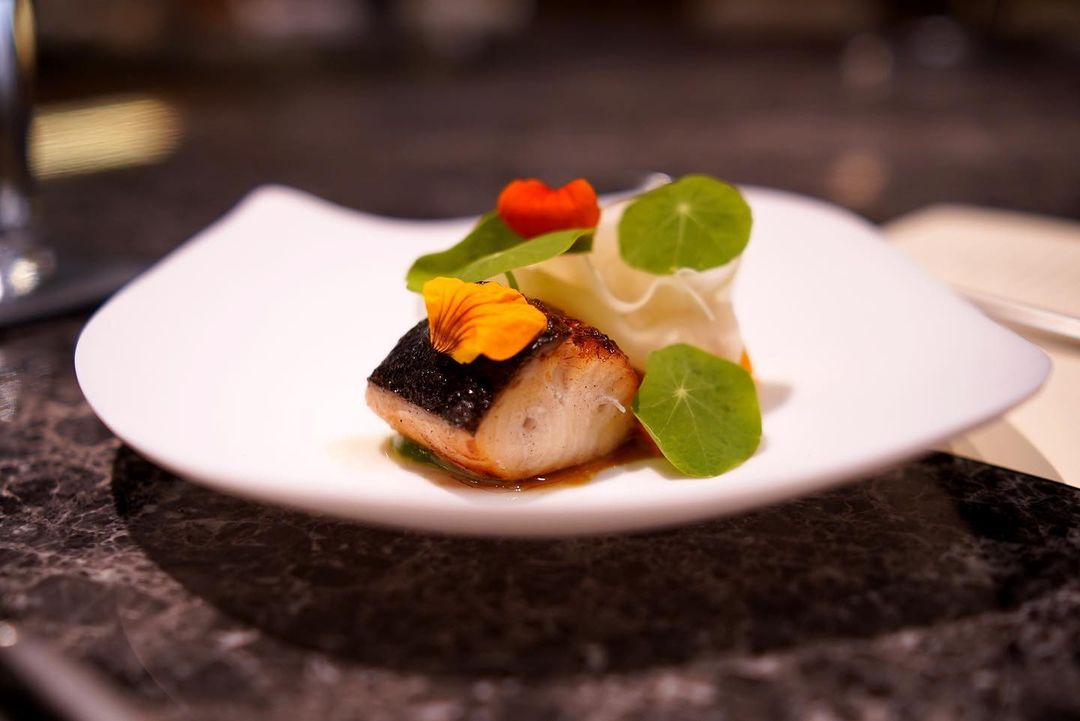 Spare Your Pockets For This Festival!
The events in Penang are now opened for booking, with more info on KL's session coming soon. This is a one of a kind chance for a gastronomic adventure with Malaysia's finest. In the future, KITA plans on organising events with international chefs too, post-pandemic of course. Stay tuned!
KITA Food Festival
Contact: info@kitafoodfestival.com
Read Also 10 Restaurants In Melaka You Can Check Out On Your Next Road Trip
And Indonesia's Best Selling Coffee Outlet Is Now In KL With RM4.90 Coffee, Sandwiches & Doughnuts
Now Playing, Catch New Episodes Every Friday At 7PM
New Shopee Deals: https://shp.ee/mwksseq
Lazada Everyday Low Price https://lzd.la/page
–
We would like to invite you to join our New Telegram Group! We will regularly post about good food, casual promos, giveaways, and interesting findings in Malaysia.