Hello, dessert-lovers! This famous Australian-inspired dessert shop has finally opened an outlet in Klang Valley and we can't wait for all of you to try it! We're talking about none other than, LUDWIG Softserve – that serves a variety of desserts such as softserve ice cream, waffles, doughnuts and more! Check them out!
LUDWIG Softserve: The Perfect Place For Whimsical Desserts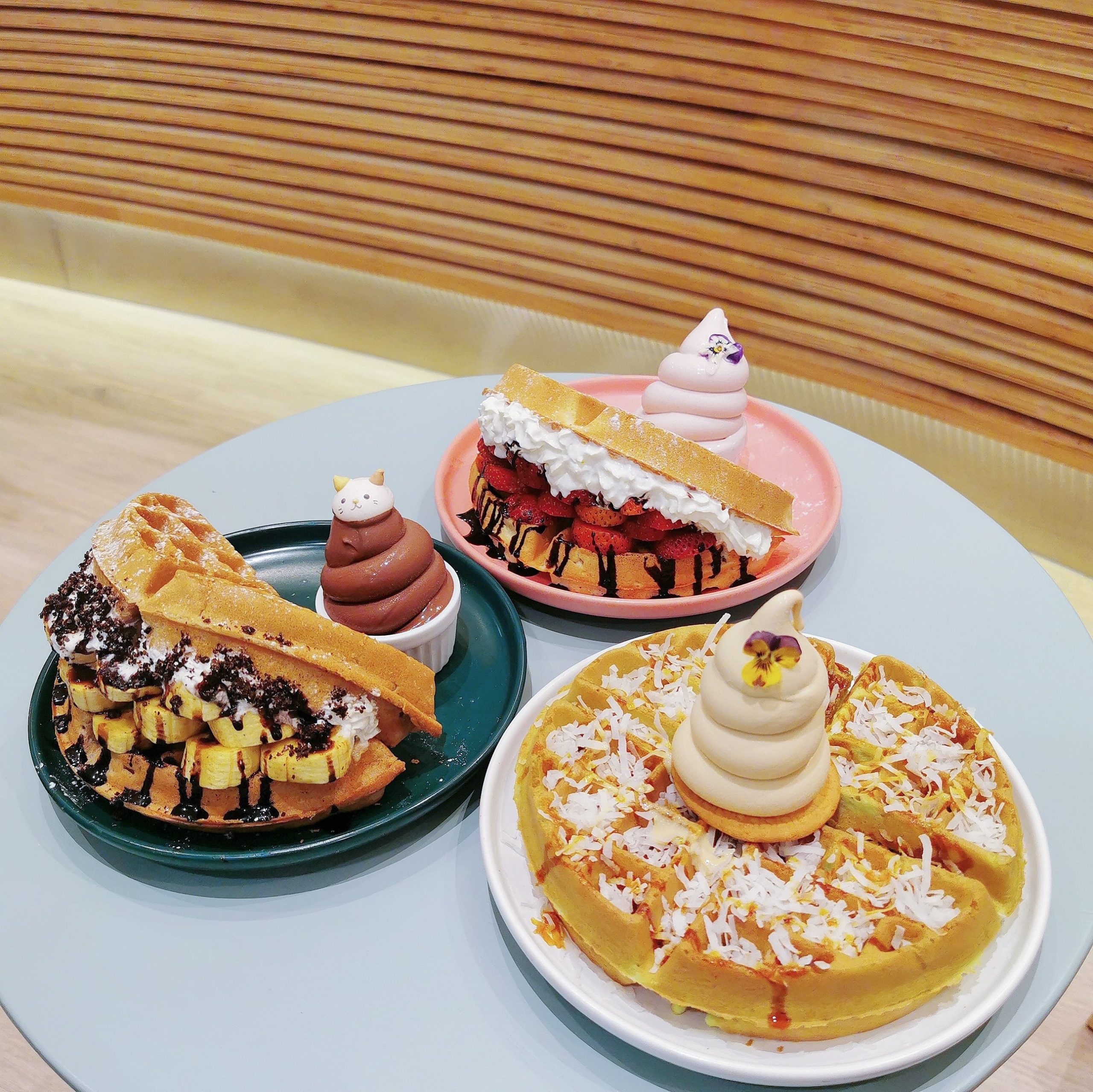 Of customisable desserts and unique flavours, LUDWIG Softserve is a dessert lover's heaven. Get all your sweet cravings fixed here because there are so many options to choose from! They are famously known for their rich, creamy, and velvety softserve ice cream so make sure you try that! But, don't forget to try their delicious waffles and pillowy doughnuts too! Check out below for some of our recommendations on what to order the next time you are at LUDWIG Softserve!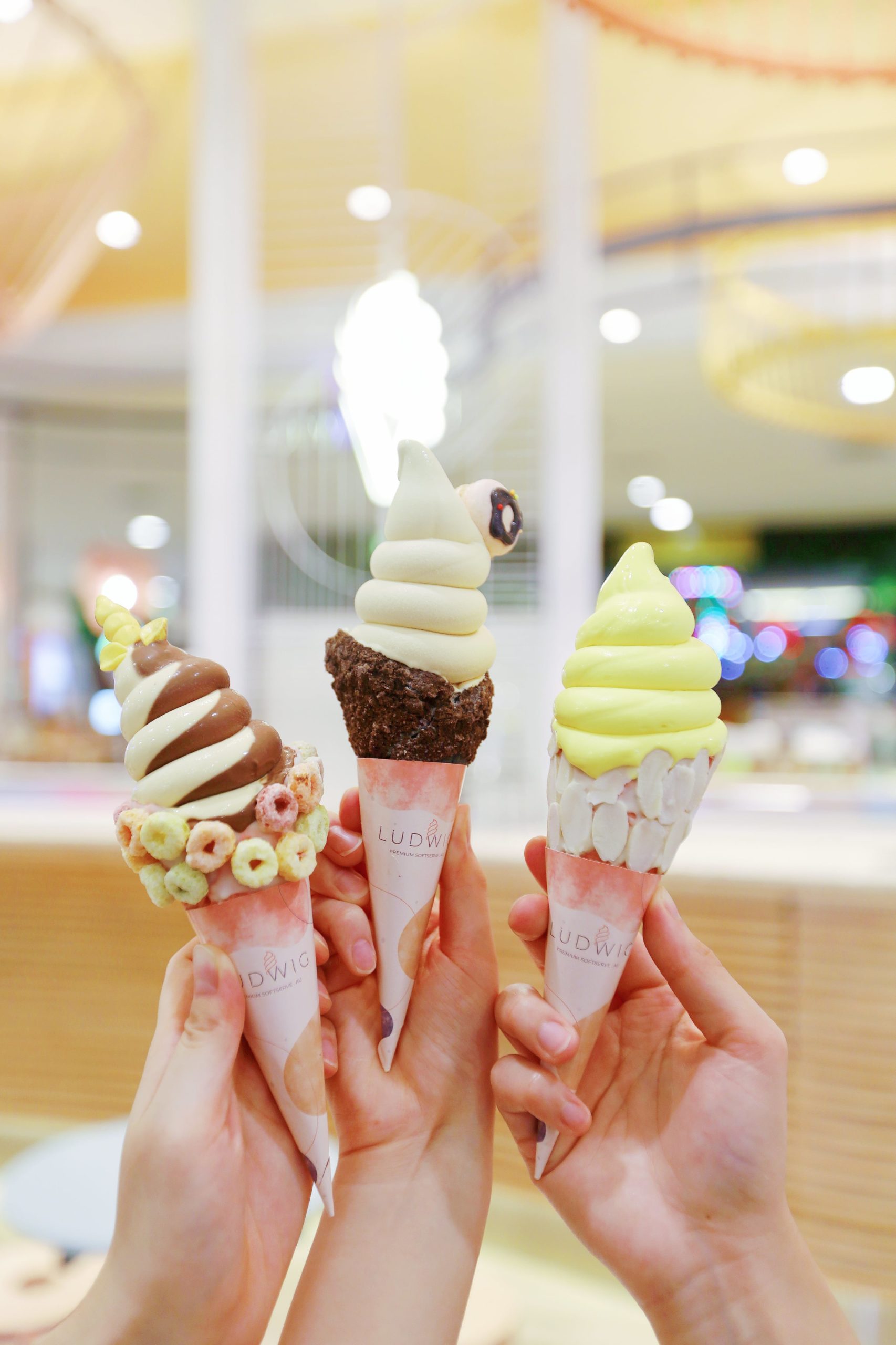 Hazelnut Dark Chocolate & Gula Apong Mixed Softserve with Fruity Loop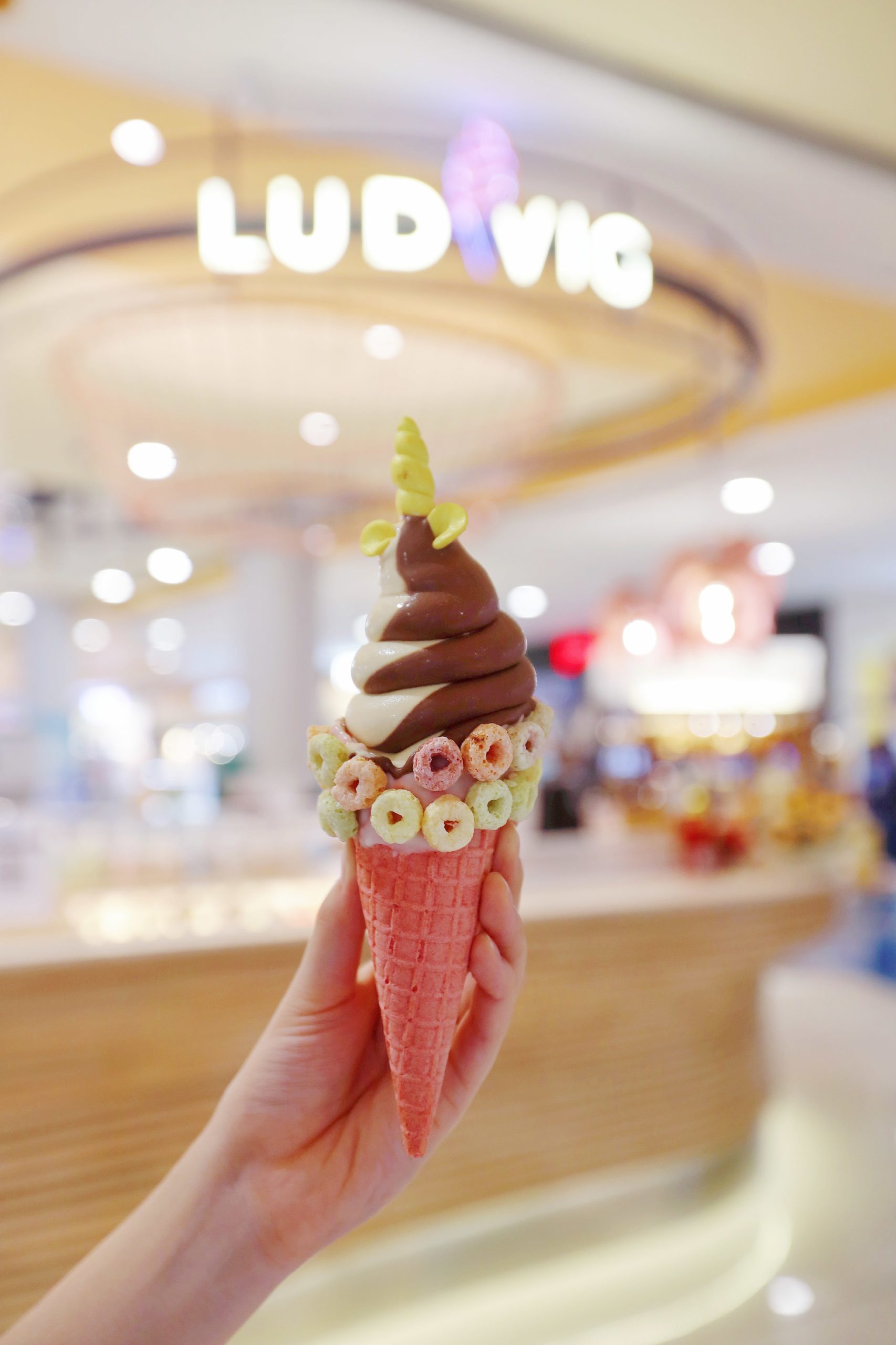 You can customise your desserts at LUDWIG Softserve so get excited because there's plenty of toppings to choose from and there's surely something you'd love! During our visit to LUDWIG, we opted for a Fruity Loop ice cream cone with their Hazelnut Dark Chocolate and Gula Apong Mixed Softserve! Plus, we topped it off with a cute and sugary unicorn!
Gula Apong Softserve with Choco Crumb & Mini Macaron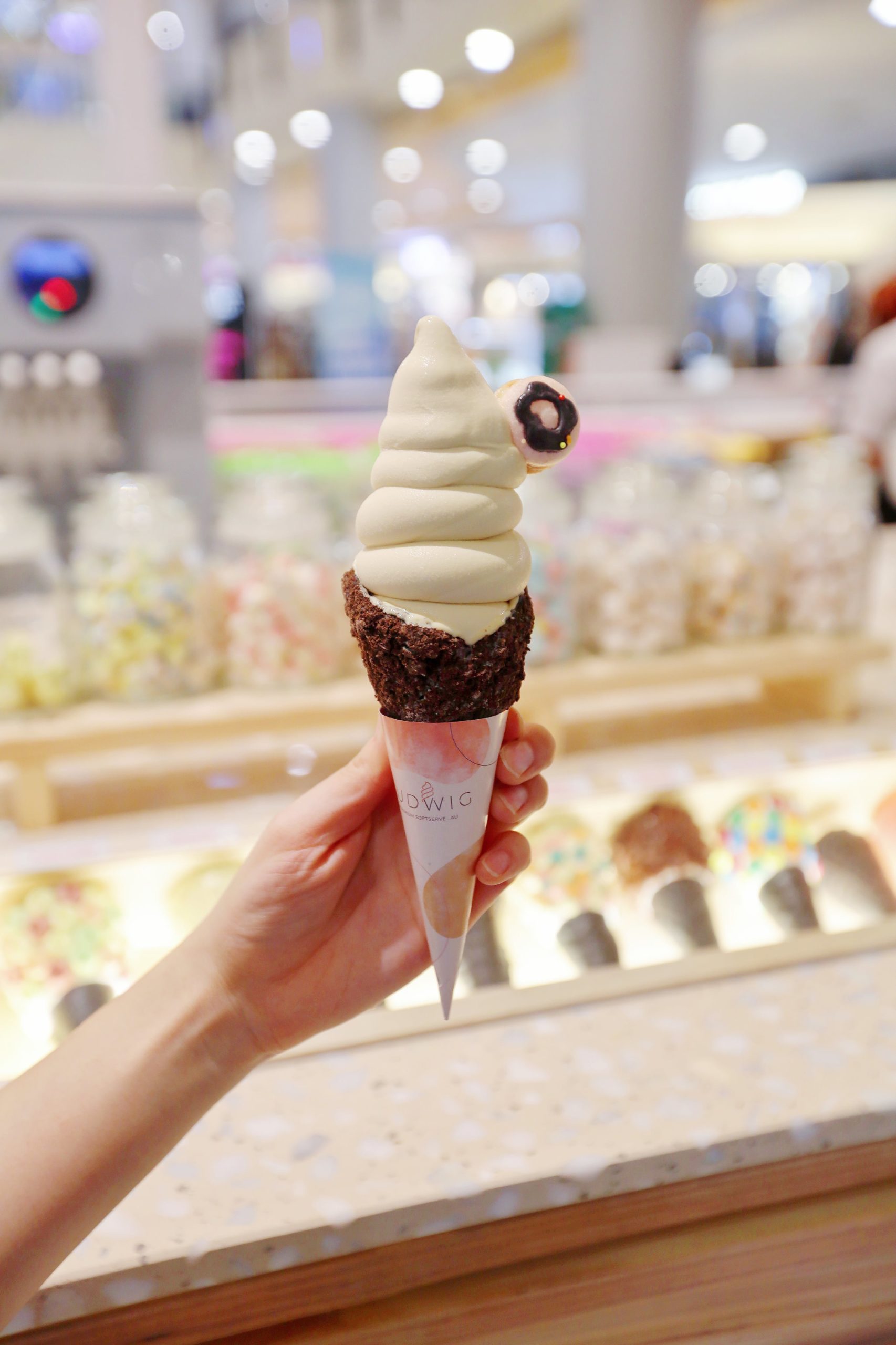 LUDWIG's Gula Apong Softserve flavour is a definite must-try because it tastes so unique! And, the texture is creamy and it's super decadent! Together with a Choco Crumb cone and a mini macaron – it's a sweet treat that's perfect on a hot day!
Pandan Coconut Gula Apong Waffle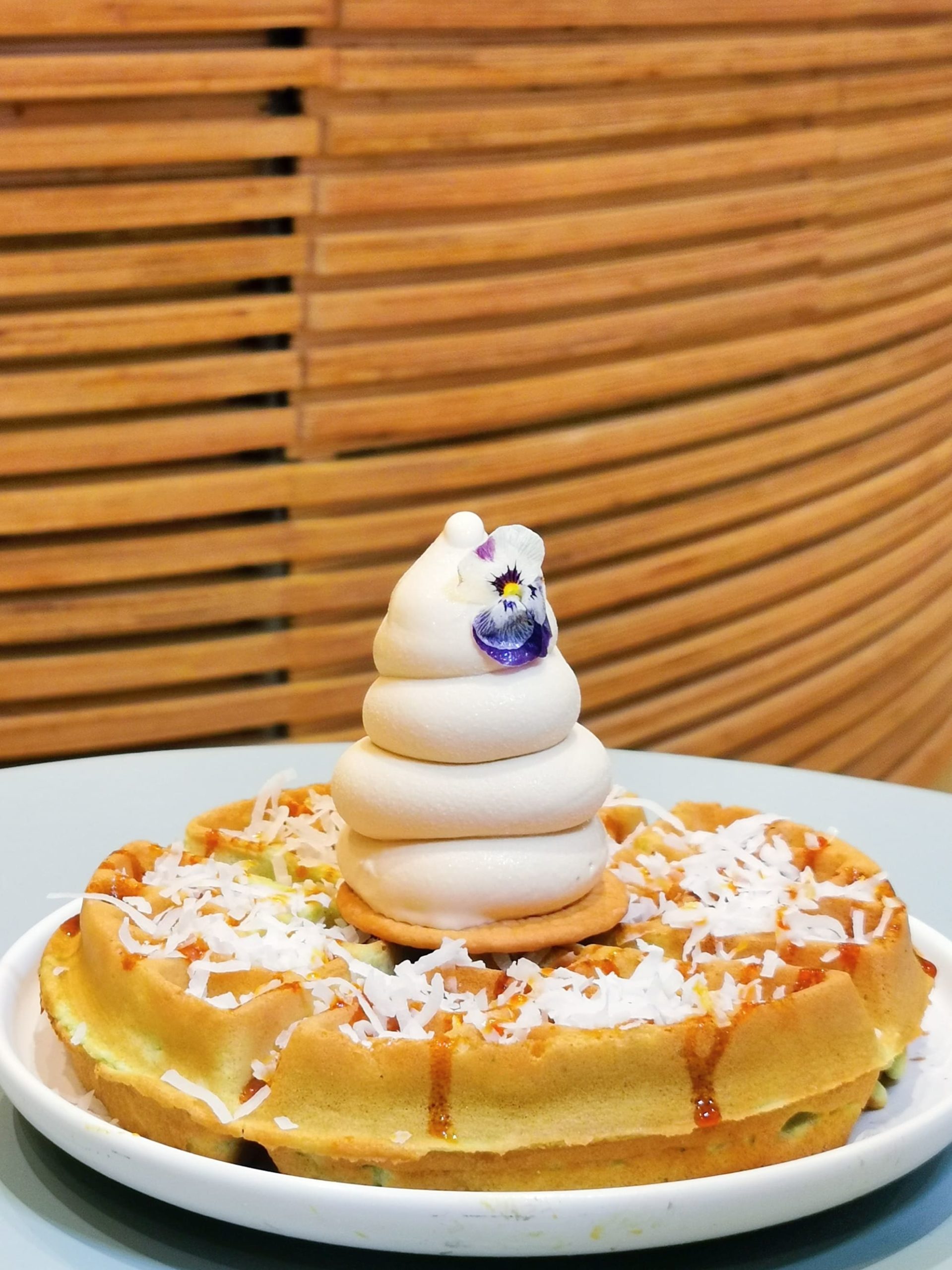 This Pandan Waffle is super fluffy and we love how awesome it tastes with the Sarawak palm sugar drizzle! Furthermore, this waffle also comes with a generous dollop of their Gula Apong Softserve that is super refreshing! Plus, the shredded coconut adds a texture to this dessert that we just love!
Strawberry & Cream Waffle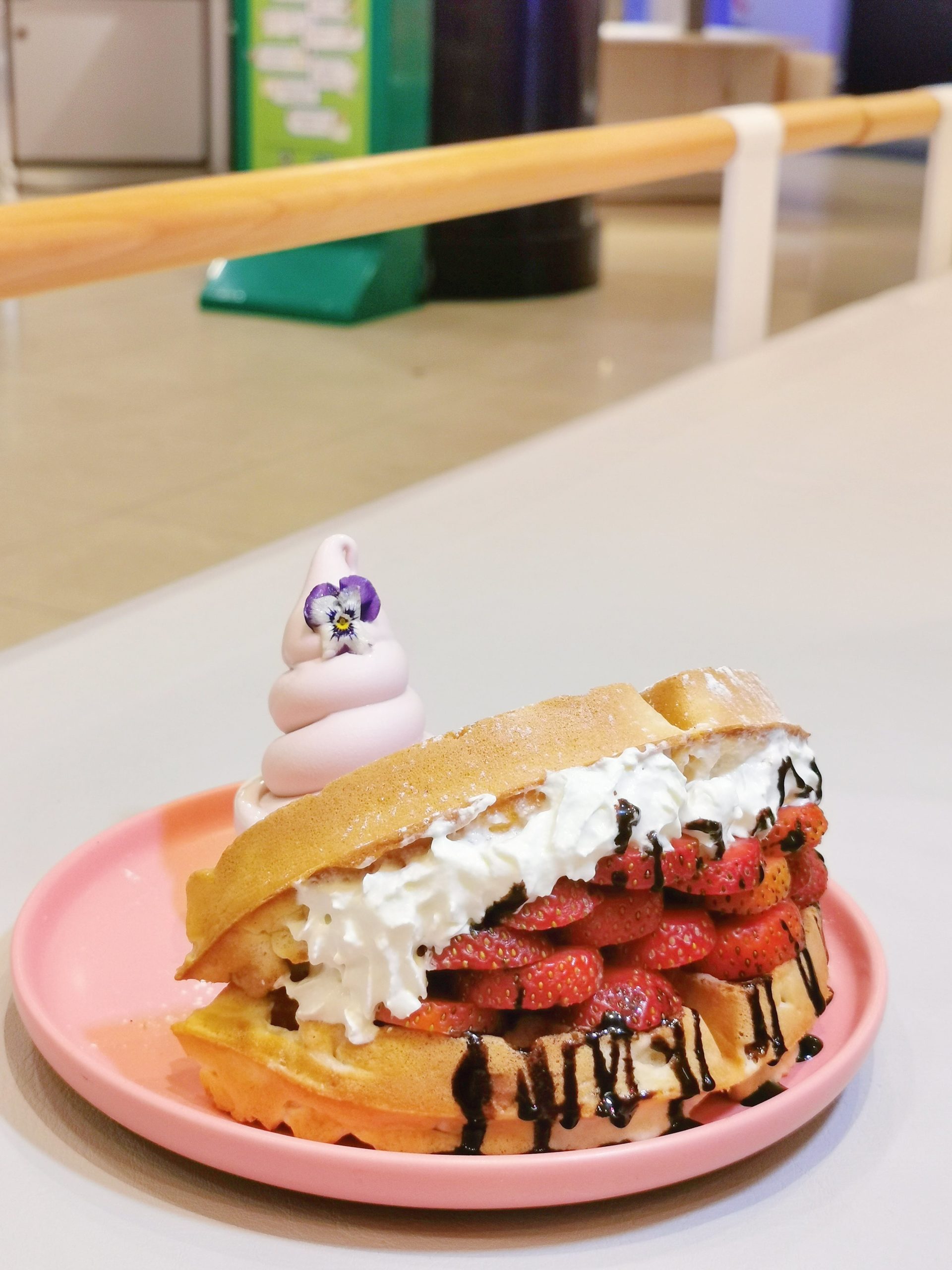 Calling all strawberry lovers because you must-try their Strawberry & Cream Waffle! It is as decadent as it sounds and we know you'll absolutely love this one! It comes with melted chocolate, fresh strawberries, whipped cream and Softserve too.
Chocolate Banana Waffle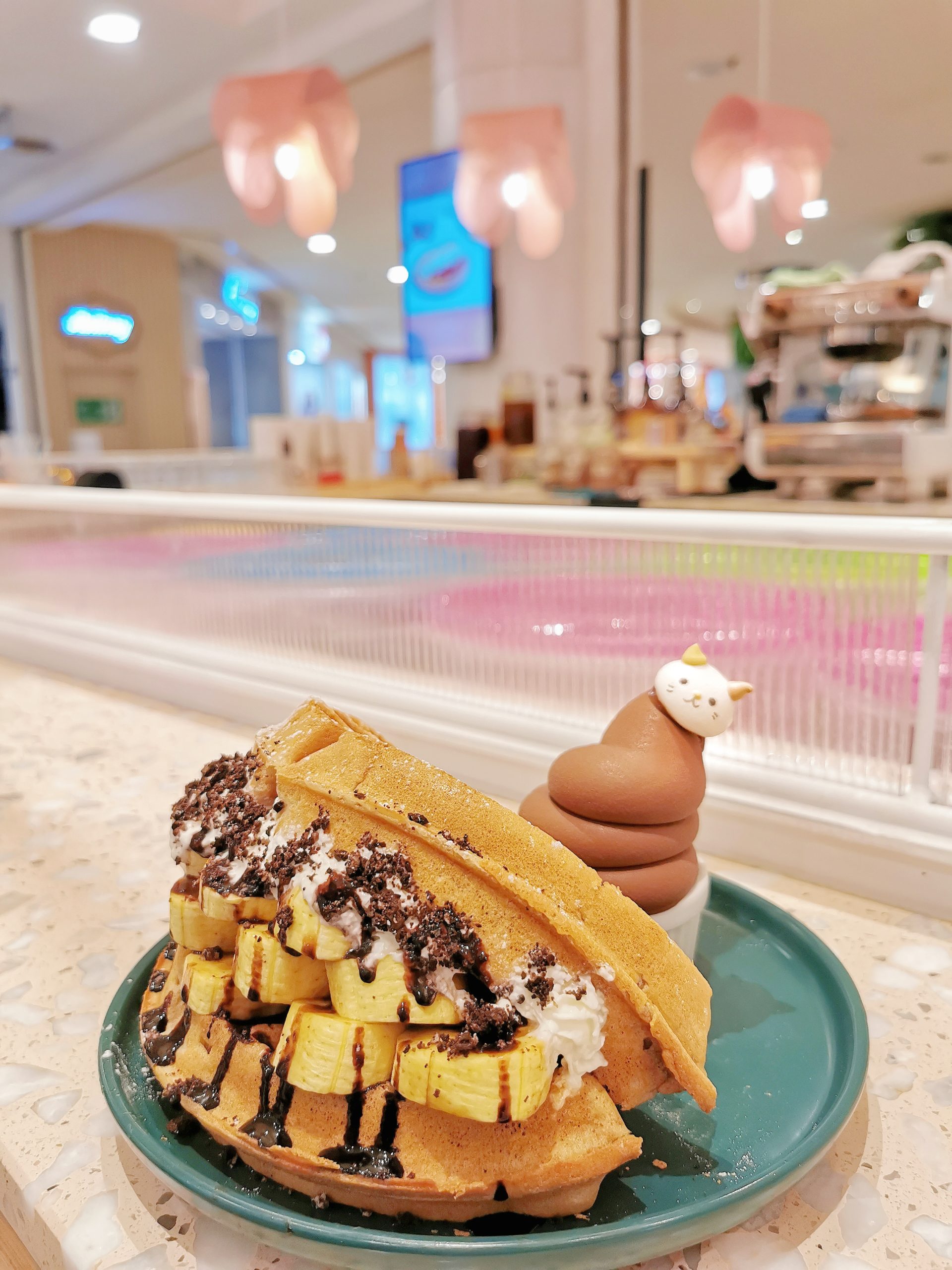 Chocolate and banana? Say no more – we want some right now! Ludwig's Chocolate Banana Waffle is one of their signature items that you must order. This classic pairing of melted chocolate and banana just goes so well together! Plus, did we also mention that it is a Chocolate Waffle and it comes with crushed Choco Crumb  bits too? Yum!
Milky Chocolate Donut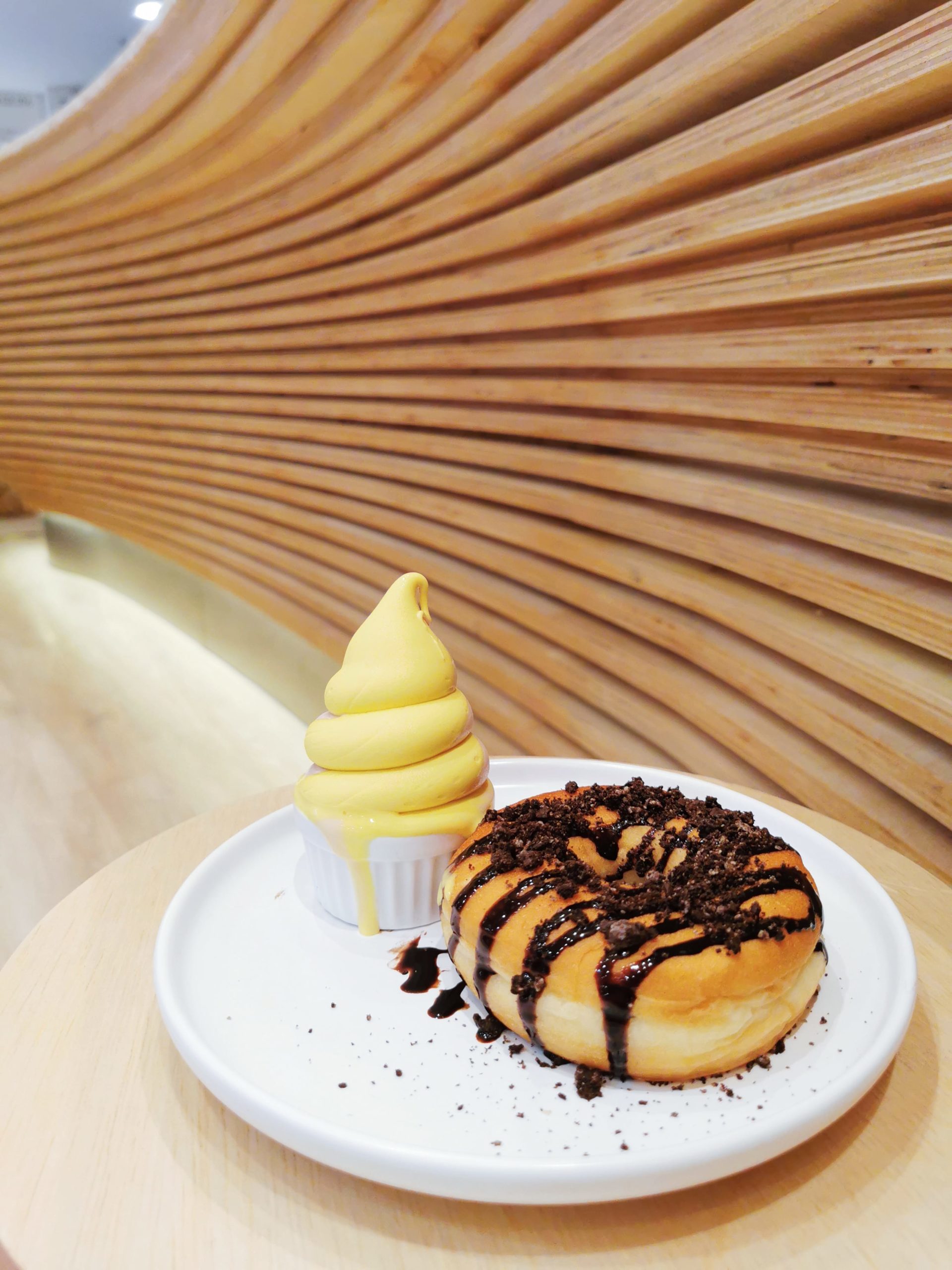 Donut lovers can opt for their Milky Chocolate Donut (above) and their Earl Grey Tea Donut (below). Deliciously light and pillowy – their donuts are the perfect snack if you are looking for a quick pick-me-up! A bite or two of their donuts will surely put you in a good mood!
Earl Grey Tea Donut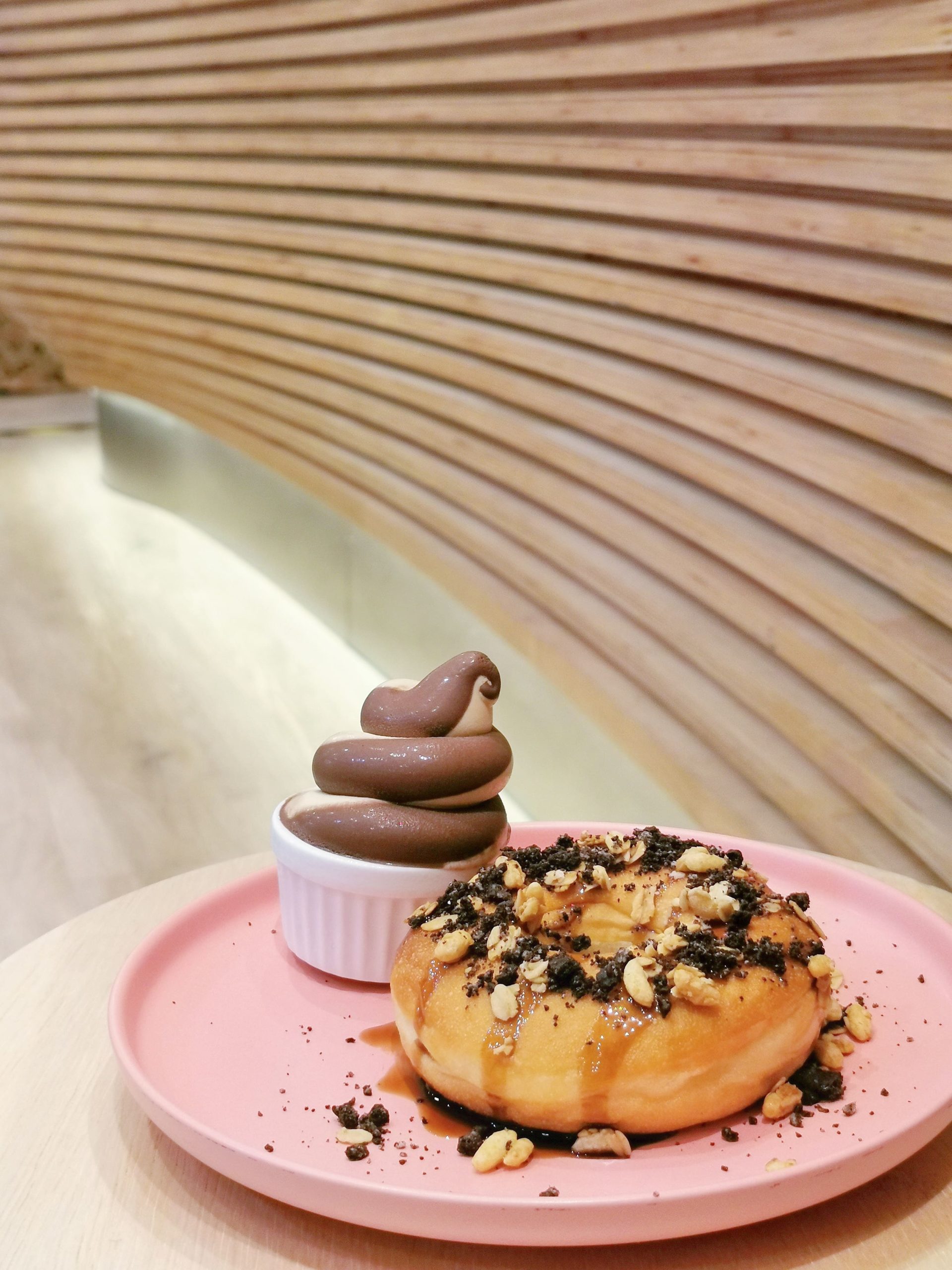 Gorgeous & Cosy Dining Area That's Also Instagram-Worthy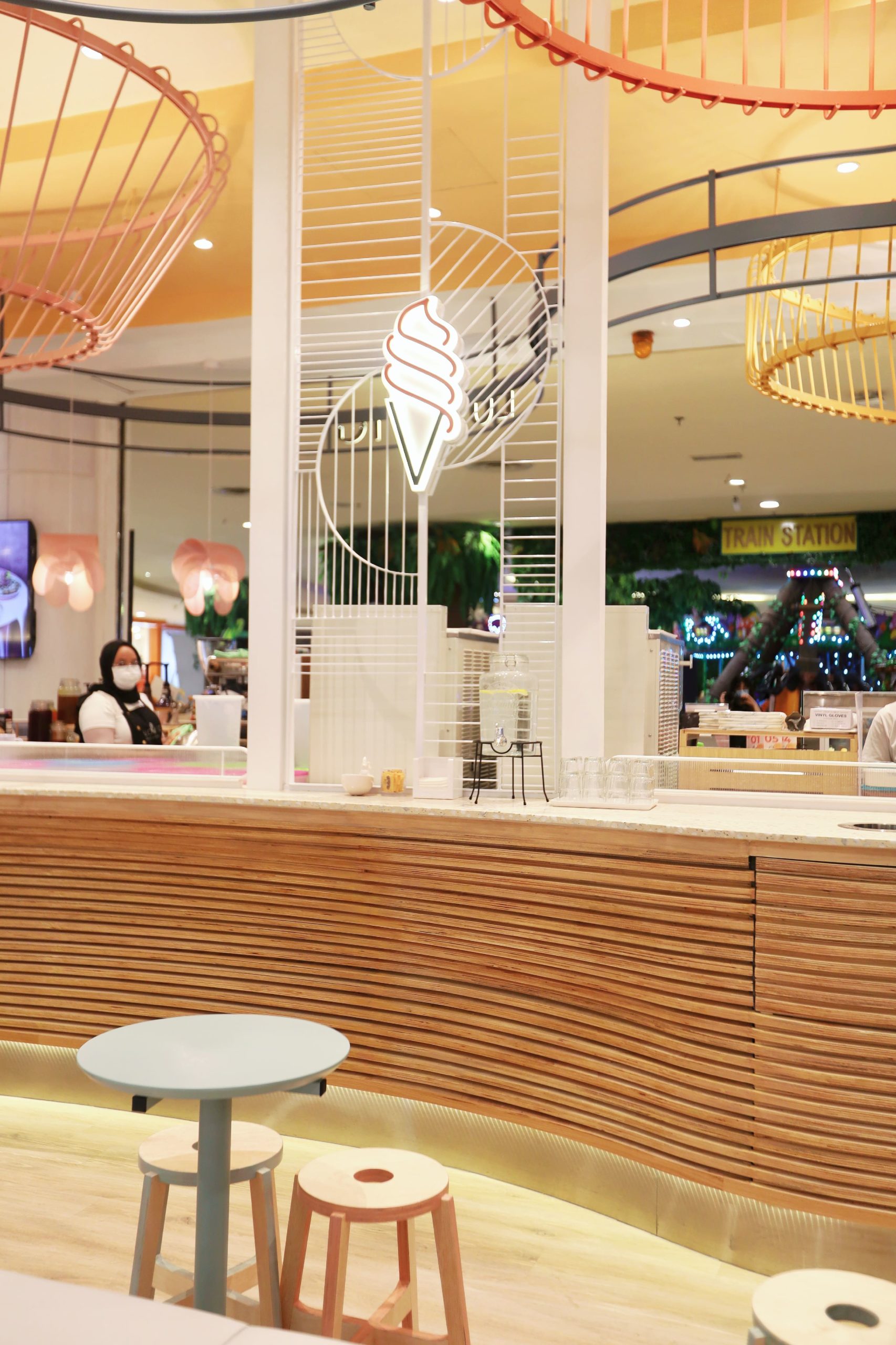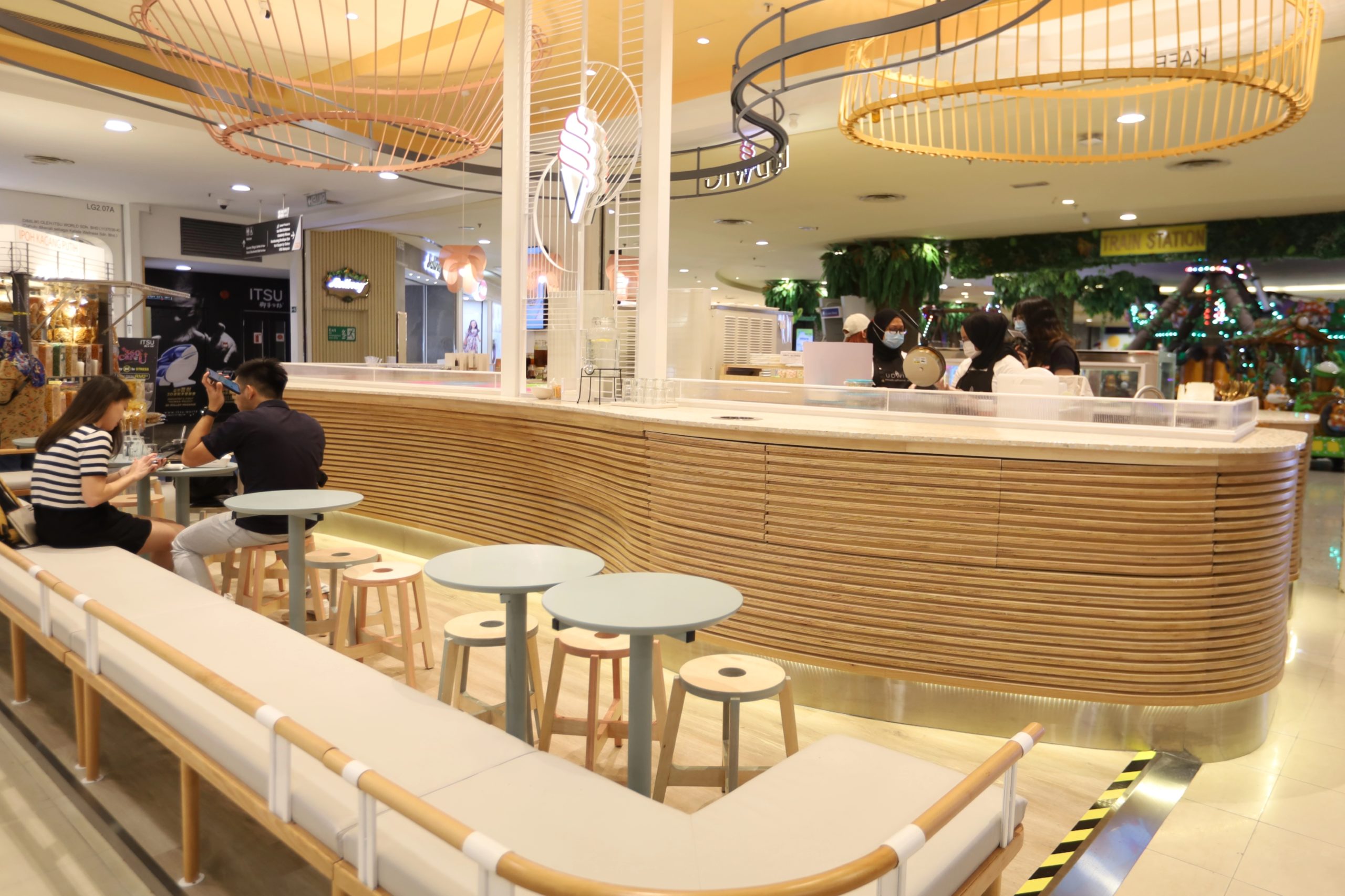 Aside from serving pretty-looking desserts, LUDWIG is also known for their gorgeous interior space where you can take tons of Instagram-worthy photos! If desserts and nice spaces are your thing then LUDWIG is definitely the place to be for pretty desserts and even better looking interiors!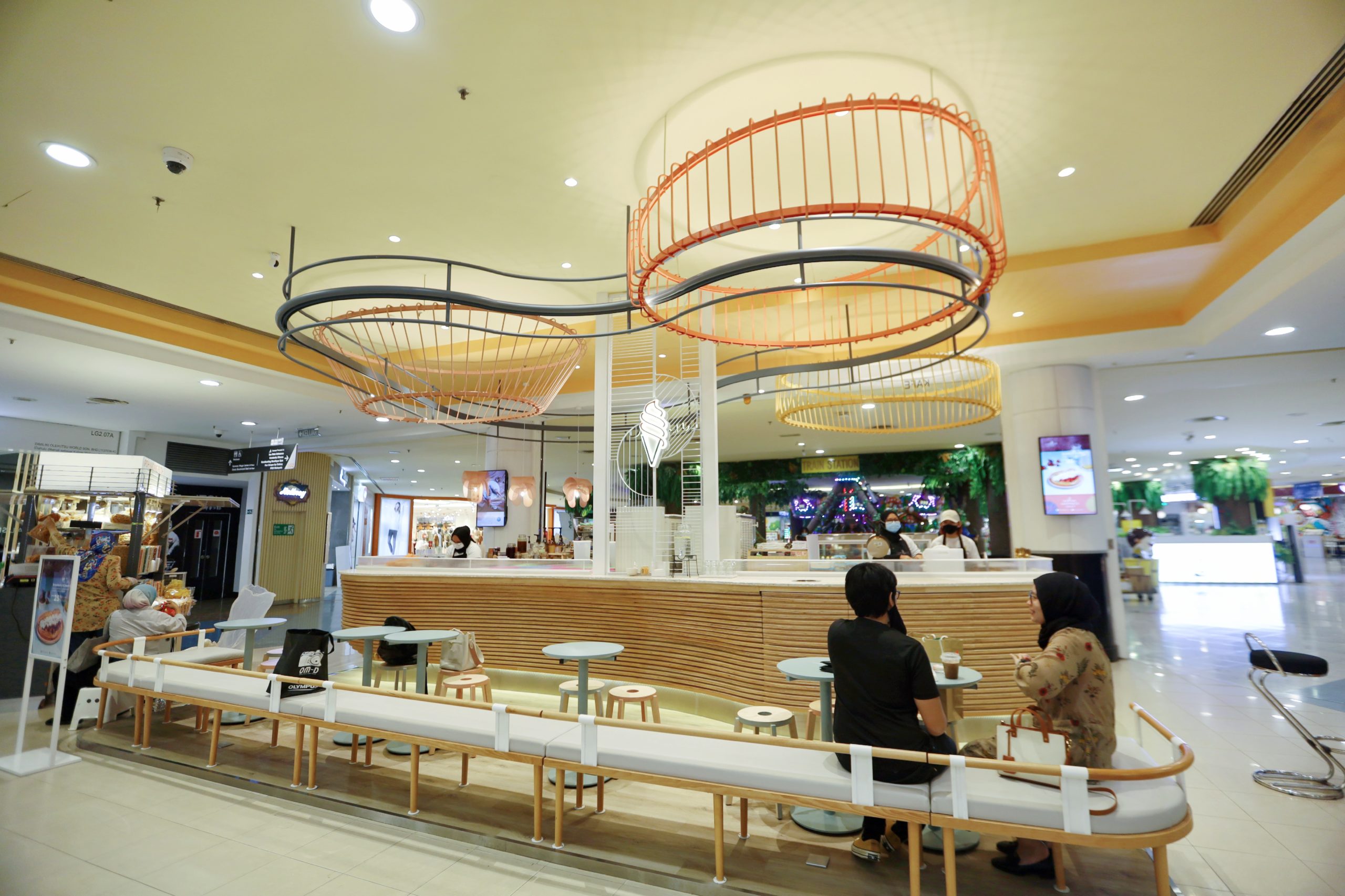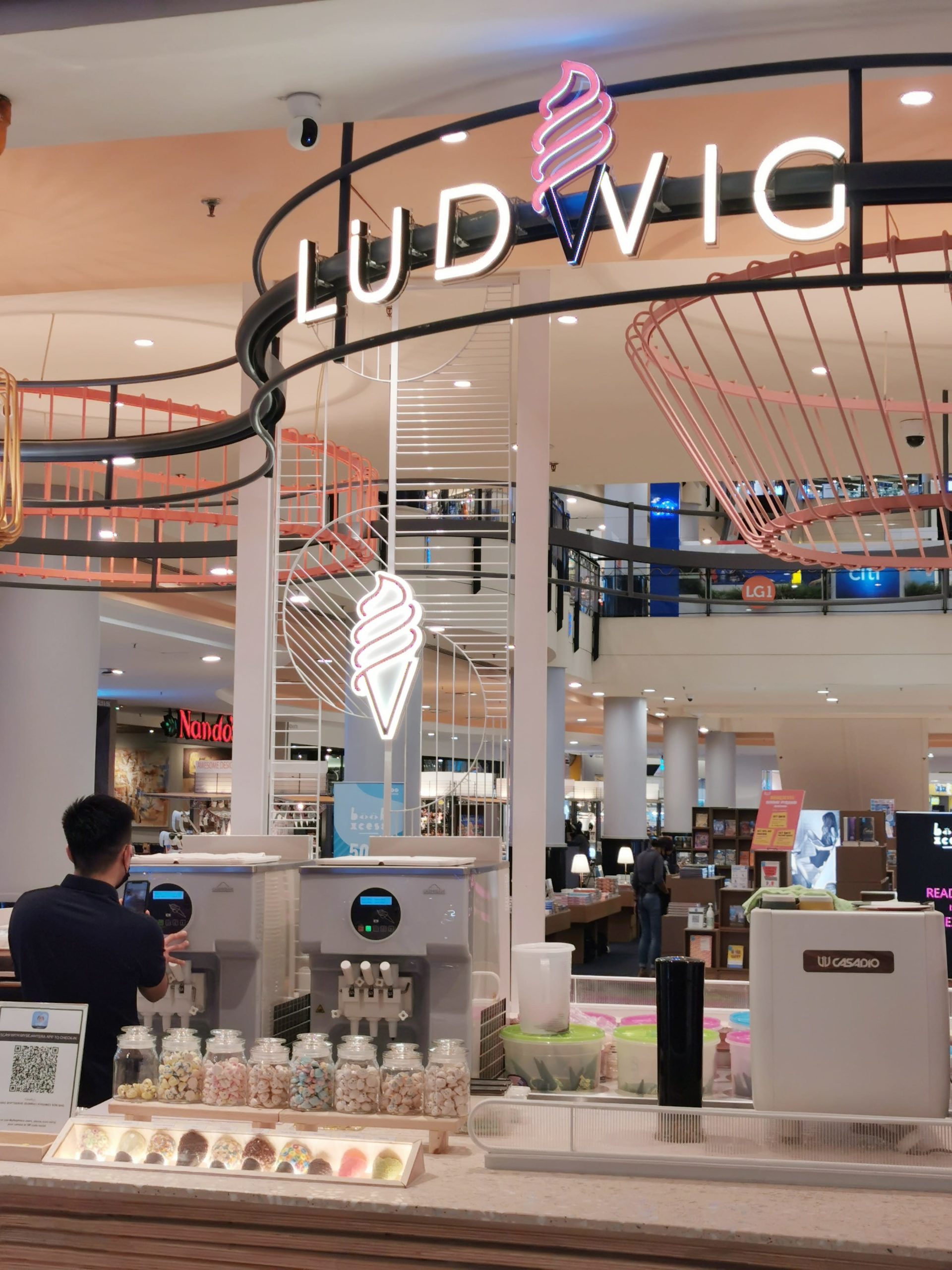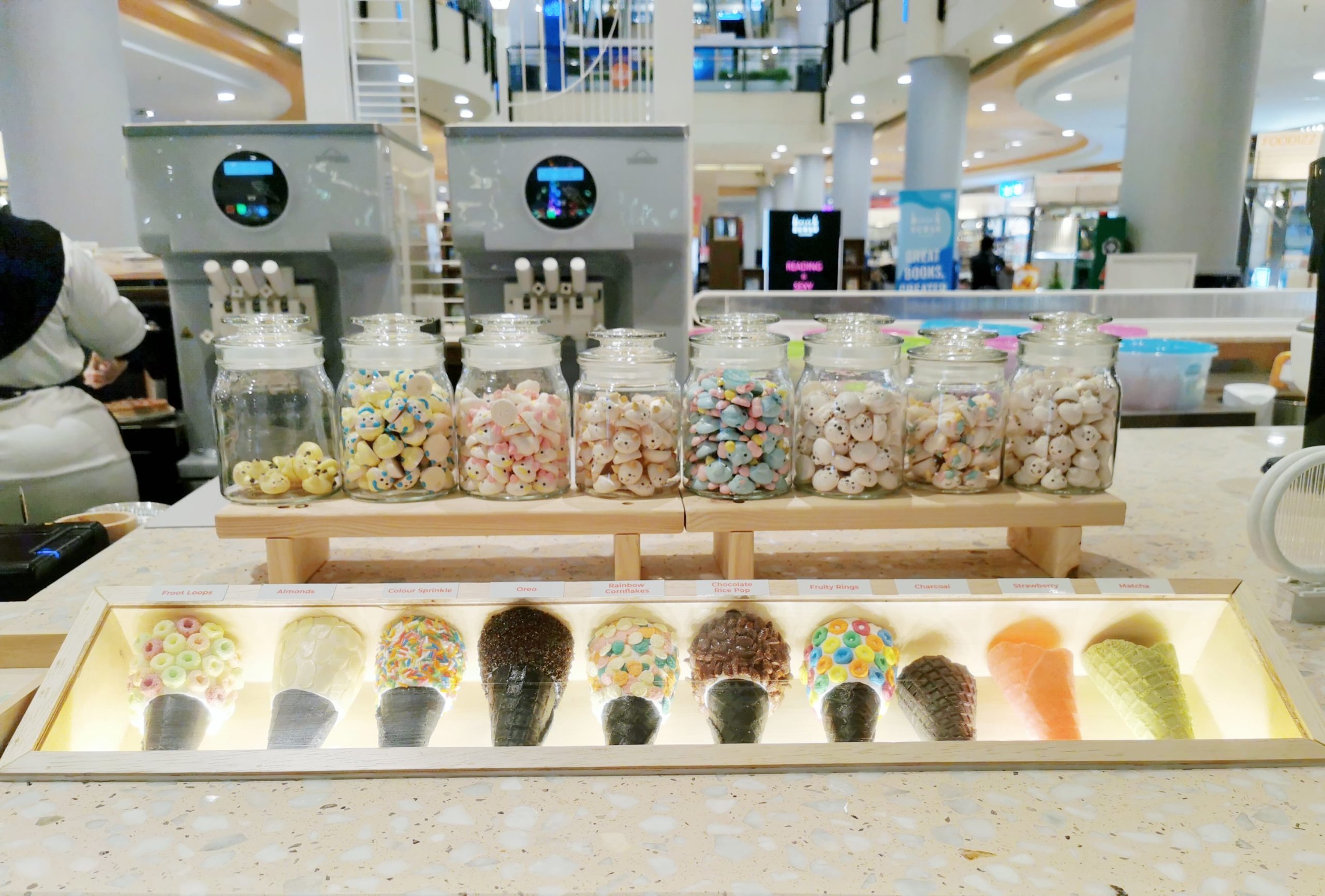 Satisfy All Your Dessert Cravings @ LUDWIG Softserve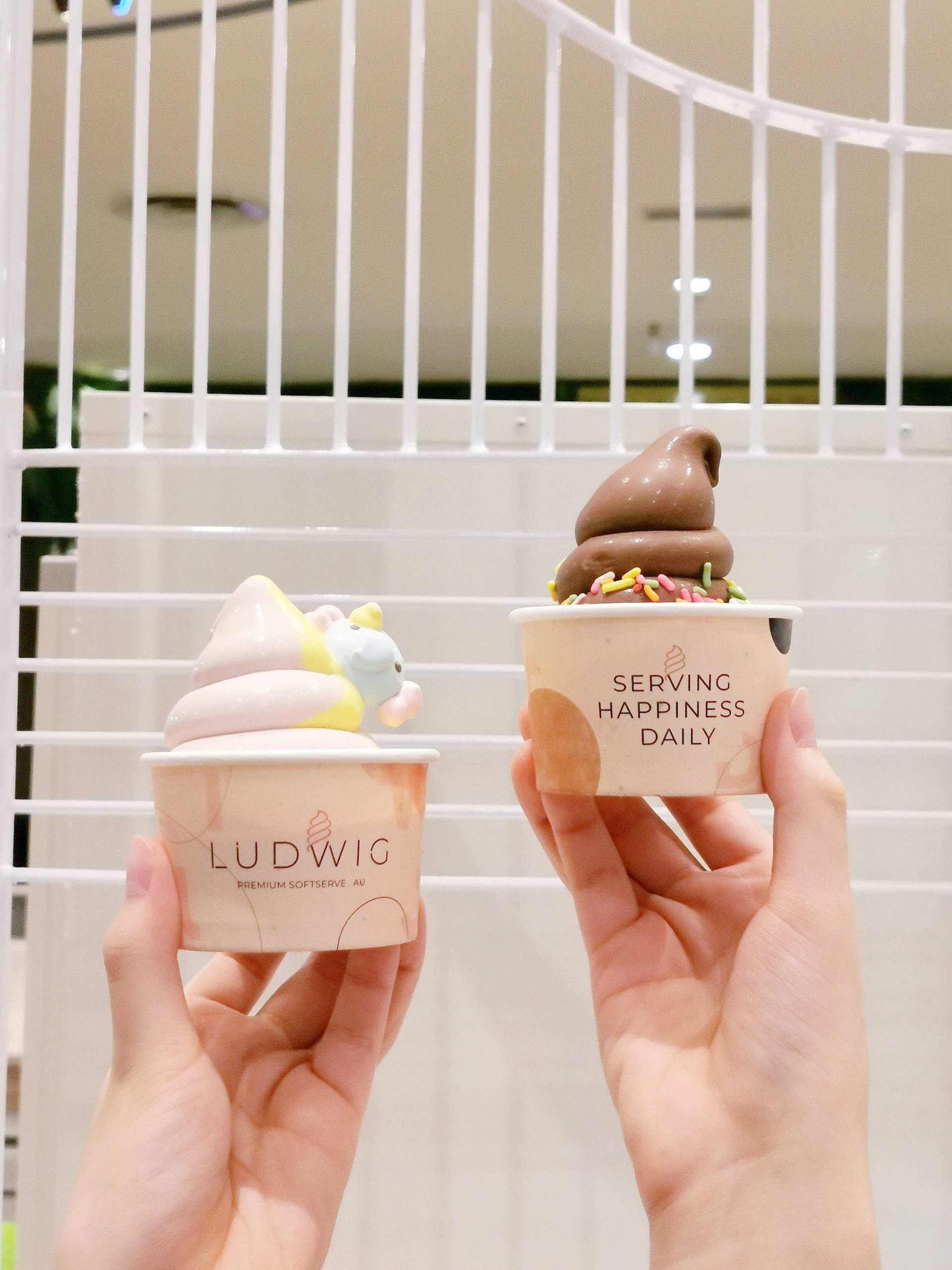 LUDWIG Softserve prides themselves for being a unique dessert shop that believes every dessert journey is different. We totally love that you can customise your own desserts here so don't be afraid to show off your creativity! As their tagline goes, LUDWIG Softserve is ready to be – Serving Happiness Daily! Have you tried LUDWIG? If you haven't, now's your chance because you can find them at Sunway Pyramid!
LUDWIG Softserve @ Sunway Pyramid, KL 
Address: LG2.08A, Lower Ground Two, Sunway Pyramid, No.3, Jalan PJS 11/15, Sunway City, 47500, Selangor
Opening hours: 10am – 10pm (Daily)
LUDWIG Softserve @ Armenian Street, Georgetown, Penang
Address: 37, Lebuh Armenian, George Town, 10200 George Town, Pulau Pinang
Opening hours: 9am – 10pm (Daily)
LUDWIG Softserve @ IOI City Mall, Putrajaya (COMING SOON)
Email: admin@ludwigsoftserve.com
Contact number: +60124253067
Status: Muslim-friendly
READ: McDonald's Launched Malaysian Favourite Ice Blended Milo Drinks Starting 25 March 2021
–
We would like to invite you to join our New Private Community Group! Here you are free to ask questions, share your love for food, and explore the Klang Valley community! We will also regularly post about casual promos and latest findings.
Click on the button below and hunt good food with us today!