The perfect gift is something handmade, beautiful and wows you at first glance. Can't think of anything that fits that criteria? Maybe these beautifully handcrafted and handpainted macarons at Macarons By Madeleine will change your mind. From character macarons to floral ones, they can even customise their macarons according to your preferred design!
Here's Where You Can Get Beautifully Handcrafted Macarons For Any Occasion
Mother's Day Giftbox 2021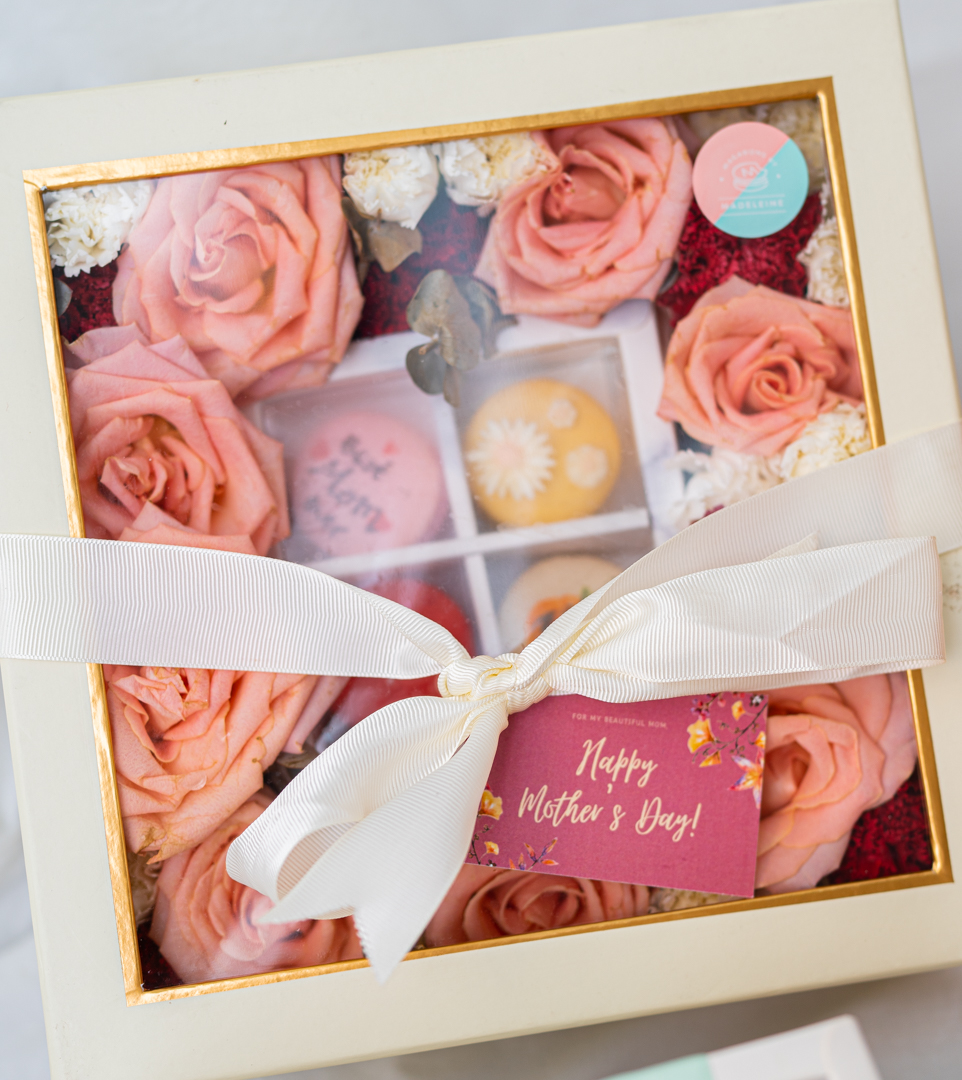 With Mother's Day just around the corner, this Mother's Day Giftbox is just the perfect way to thank them. Nothing says 'I love you' to your mum more than handpicked fresh flowers together with 4 pieces of assorted macarons to suit your mum's taste buds. Featuring NEW festive flavours of matcha cream cheese, lemon, mocha coffee and salted caramel – everything sounds so delicious!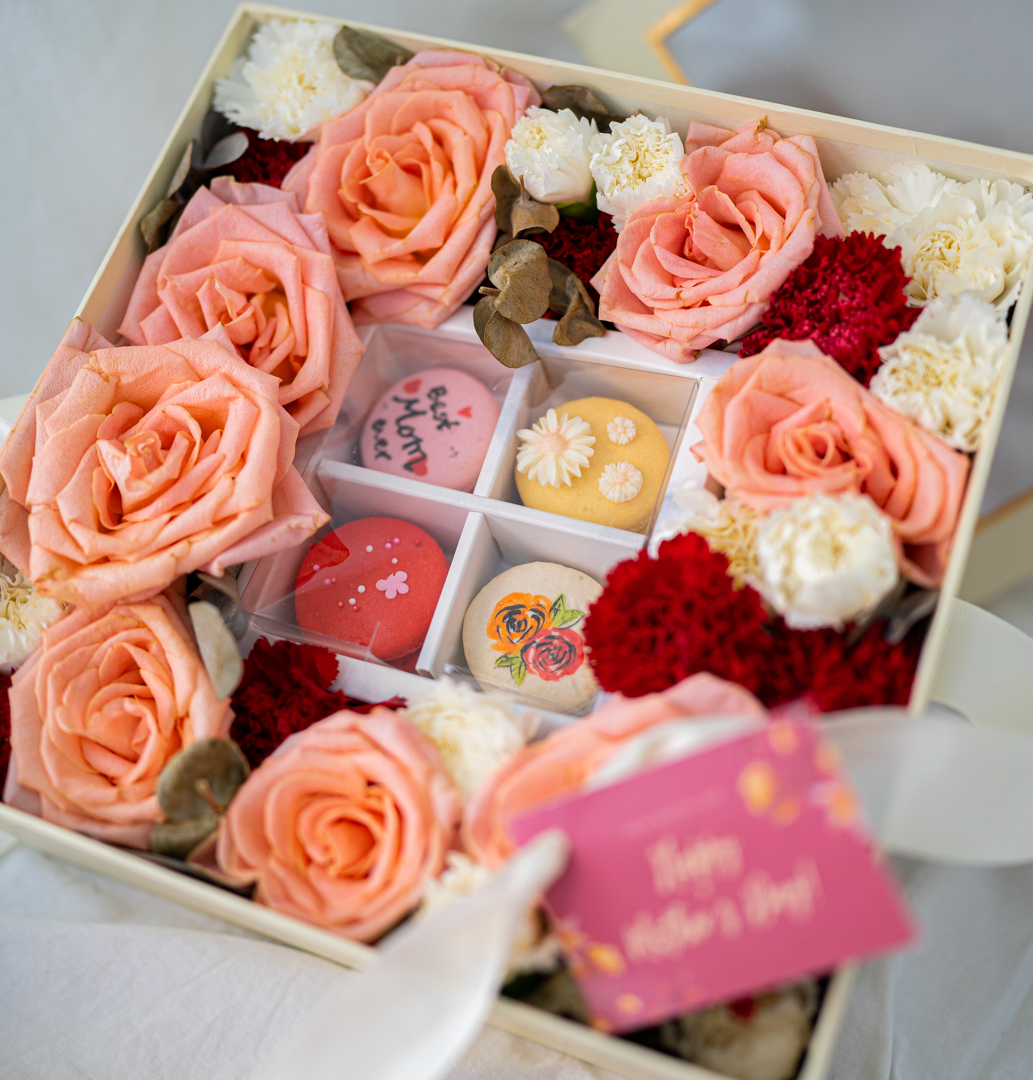 Customised Handpainted Giftbox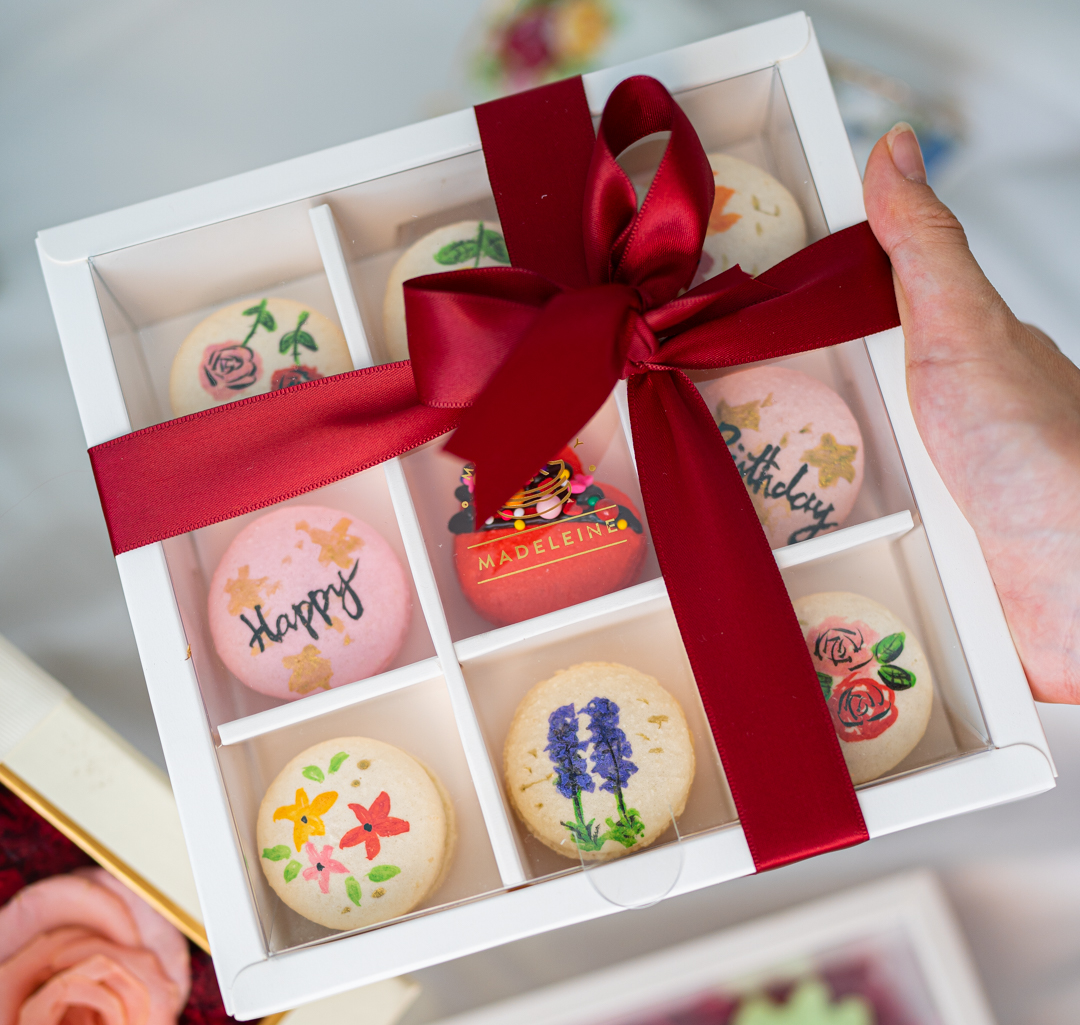 Well-known for their delicately hand-painted macarons, this may very well be the only place in KL and PJ to get customised macarons. Their Customised Handpainted Giftbox is a hit especially for birthdays where you can get the person's favourite cartoon or item and have it drawn out on a delicious macaron. Besides, you can also get them in their signature floral designs that are oh-so-pretty! Pick from flavours such as vanilla, chocolate, coffee, lemon, strawberry or even mango!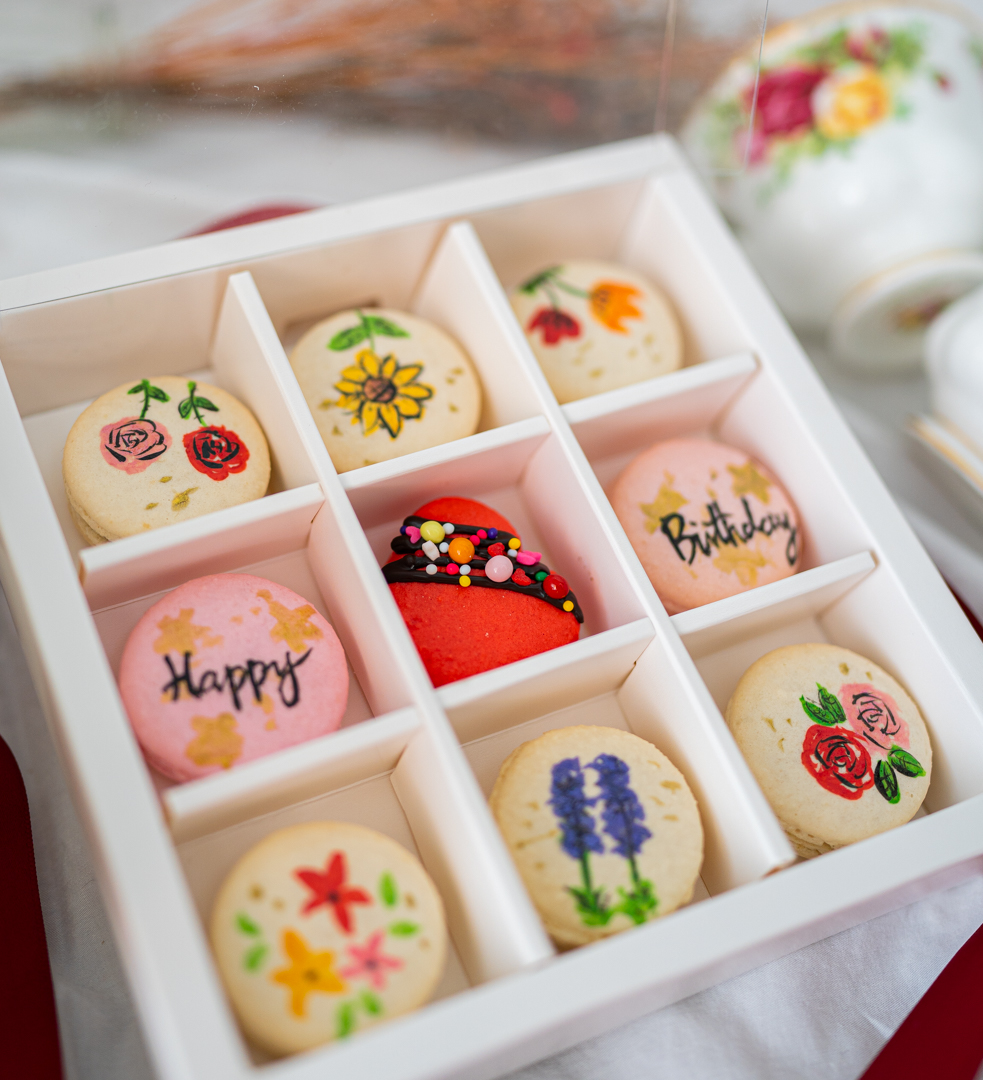 Character Giftbox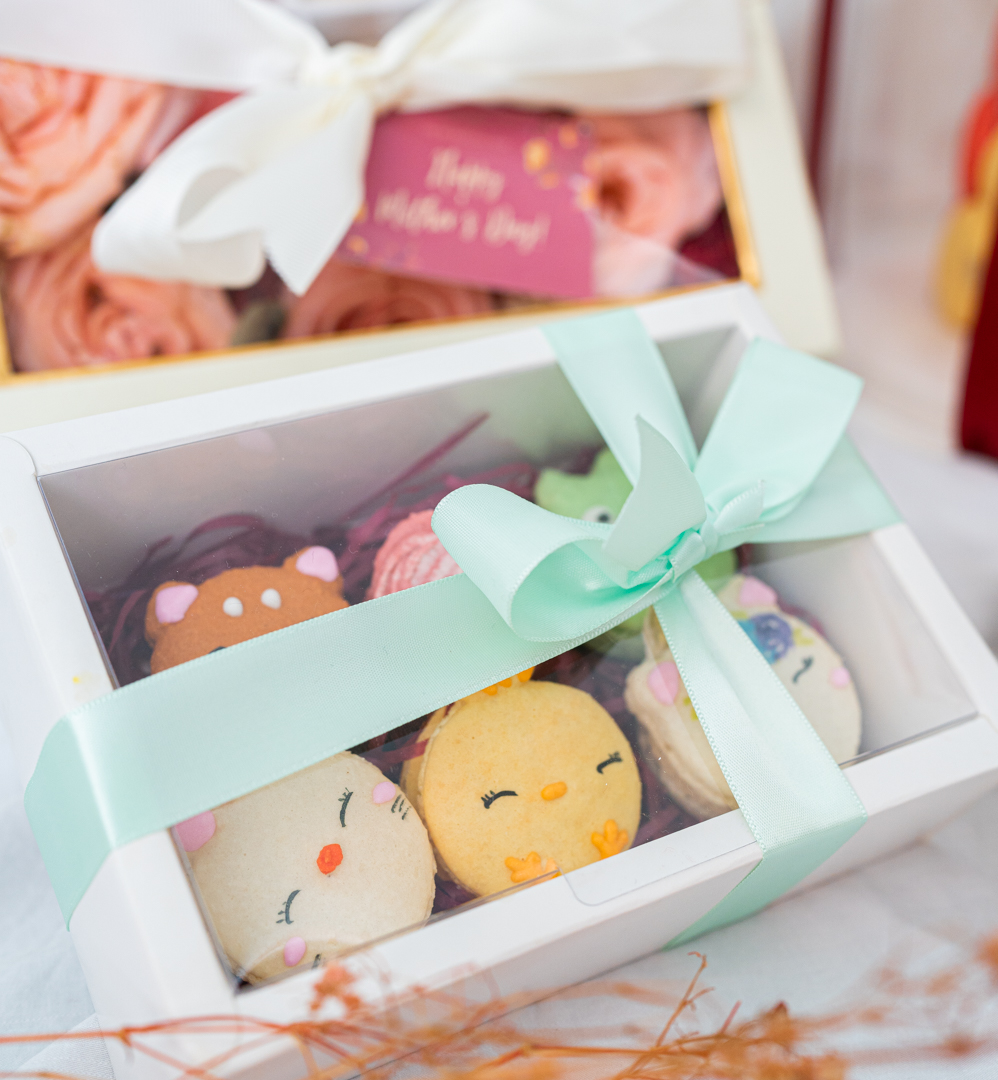 Moving to more adorable things, now this giftbox filled with insanely adorable character macarons is too cute to bite into! You can now choose from a minimum of 6 different character macarons per box! From mystical unicorns to The Little Green Man from Toy Story, they can have all your favourite characters and adorable animals crafted onto their macarons.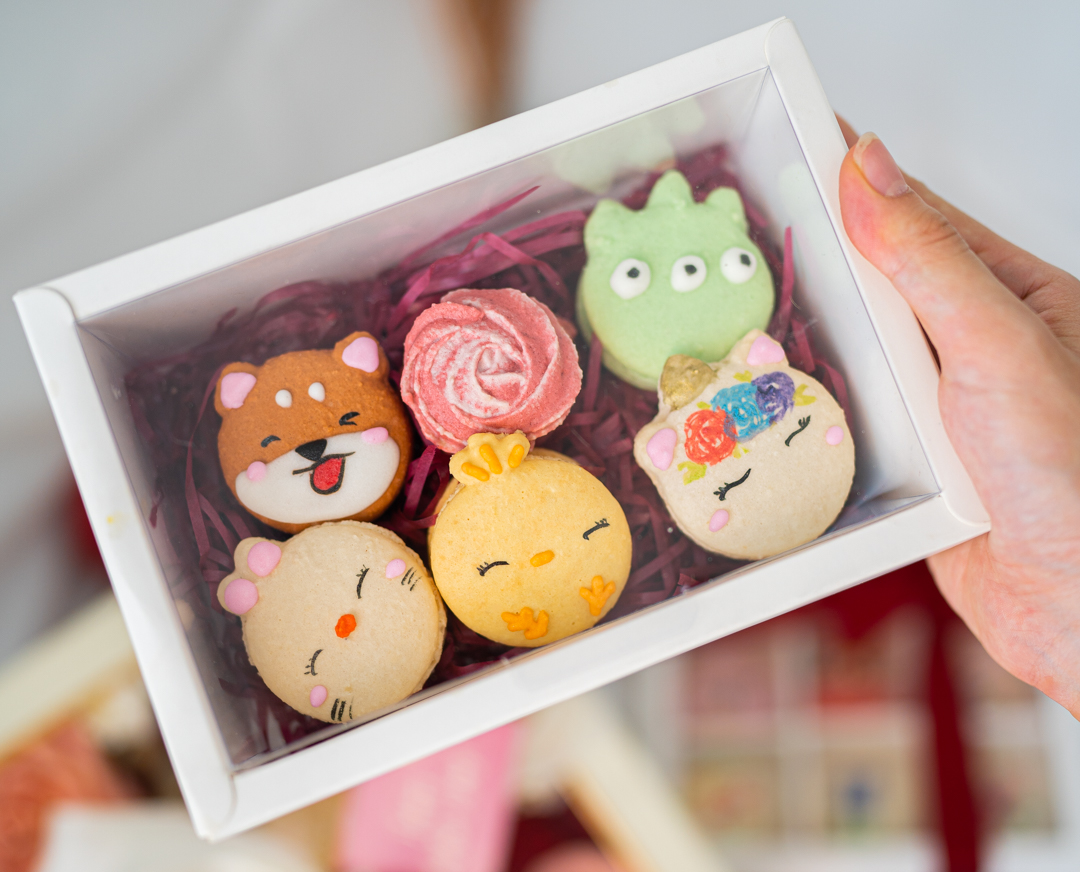 Macaron Tower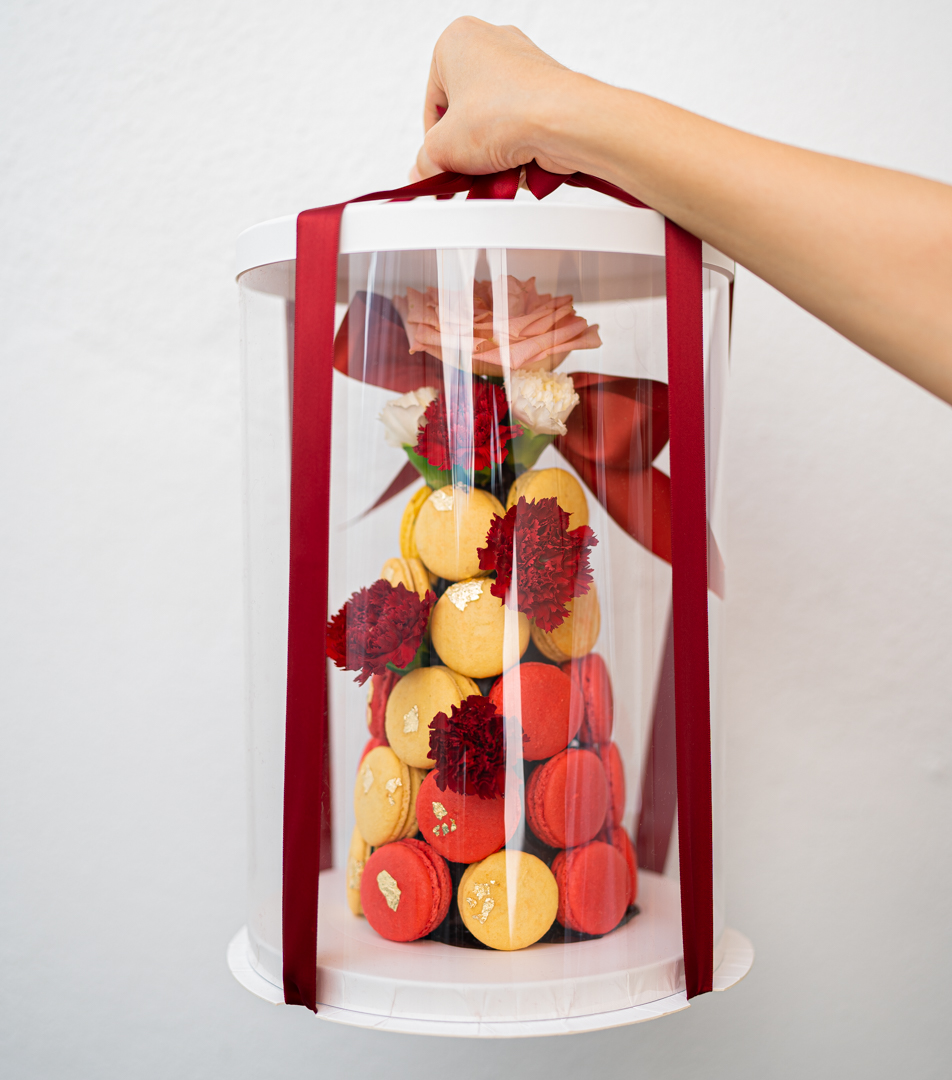 Keeping the best for last is none other than this macarons masterpiece! No matter if it's a gift for your loved ones or even just as a centrepiece for parties or dinners, you won't be able to keep your eyes off it! The Macaron Tower fits about 30 pieces of macarons and you can request to customise it as per your liking too. Also that fleck of gold really makes it a whole lot classier than it already is!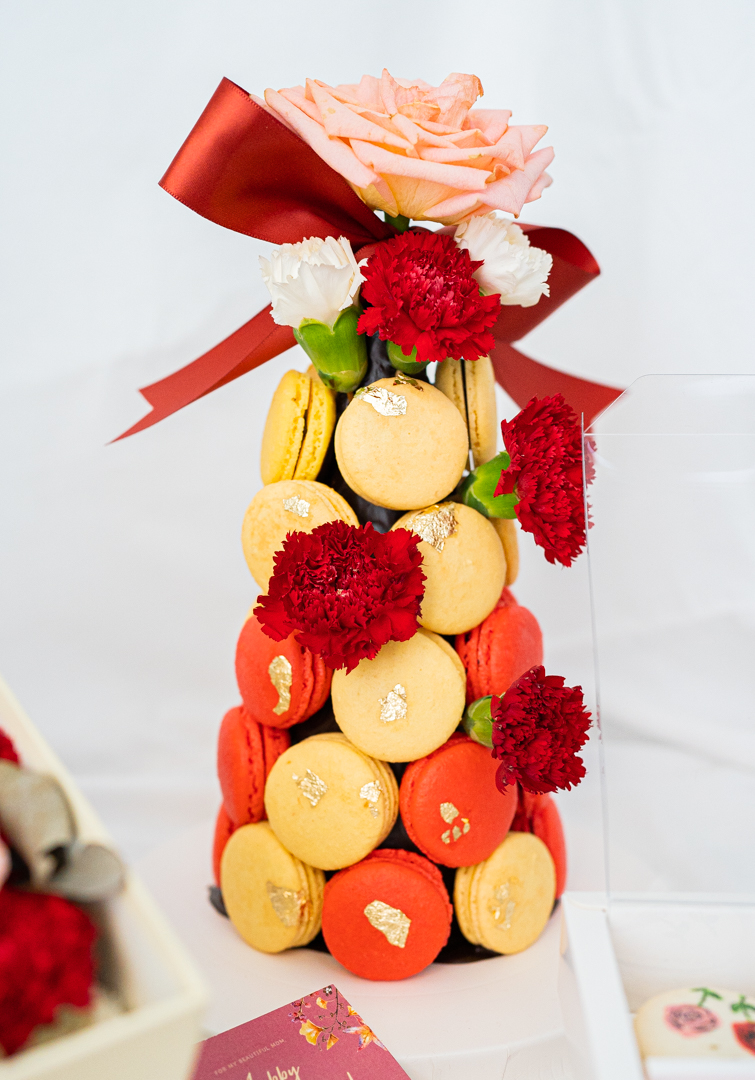 Macarons By Madeleine Serve As The Perfect Gift All Year Long
The search for the perfect gift just got a whole lot easier with Macarons By Madeleine! Be it Mother's Day, anniversaries, wedding door gifts or any special events you have in mind, they can customise and deliver it to you! So order some gorgeous macarons and surprise your loved ones with something sweet and wholesome today.
Contact: 018-2021050
Read More Shuruti Box: This Place In Bangsar Serves Western-Indian Fusion Food & It's Also A Gastropub
And also This Strawberry Jelly Mousse Cake Is So Insta-Worthy, It's Perfect For Mother's Day
–
We would like to invite you to join our New Private Community Group! Here you are free to ask questions, share your love for food, and explore the Klang Valley community! We will also regularly post about casual promos and latest findings.
Click on the button below and hunt good food with us today!