Hello Foodies, you have probably heard of or played the Popcat Click Game which is flooding over the internet. If you have not heard about it, it is a game where all you have to do is keep tabbing your screen and accumulate clicks representing your country. Every tab or click is one mark and the more accumulated marks, the higher the country will rank.
myBurgerLab Will Be Giving Out Free Burgers If Malaysia Ranks 1st In Popcat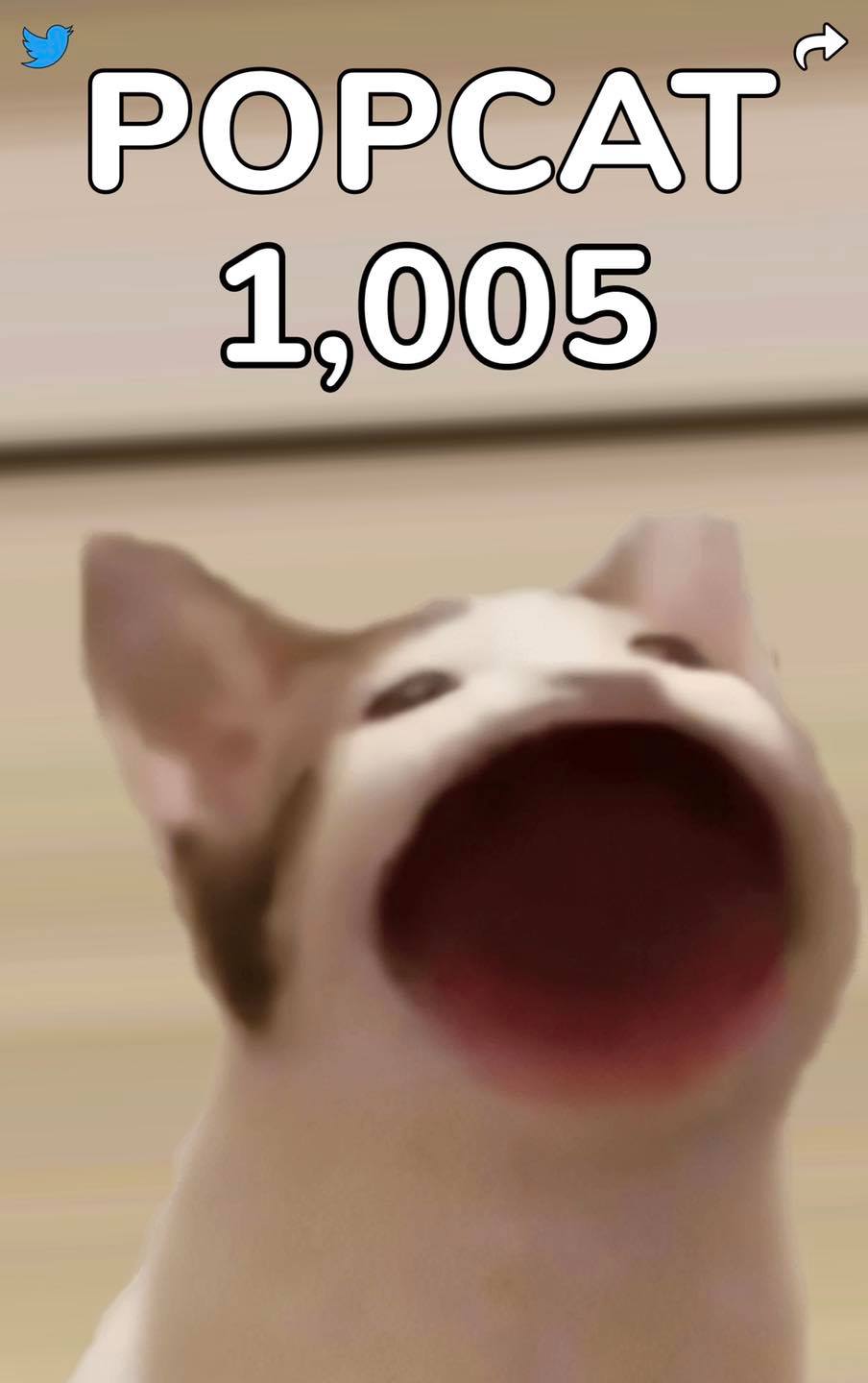 A lot of us are currently working and studying at home hence this game is receiving great responses and creating a hype on the social media. Popcat maybe one of the ways where we use to cure boredom and release stress. Good news is, we can now do this to get free burgers! myBurgerLab announced on it Facebook page saying that it will give out free burgers if Malaysia can rank the 1st on Popcat click!
Voucher Will Be Issued Via The myBurgerLab App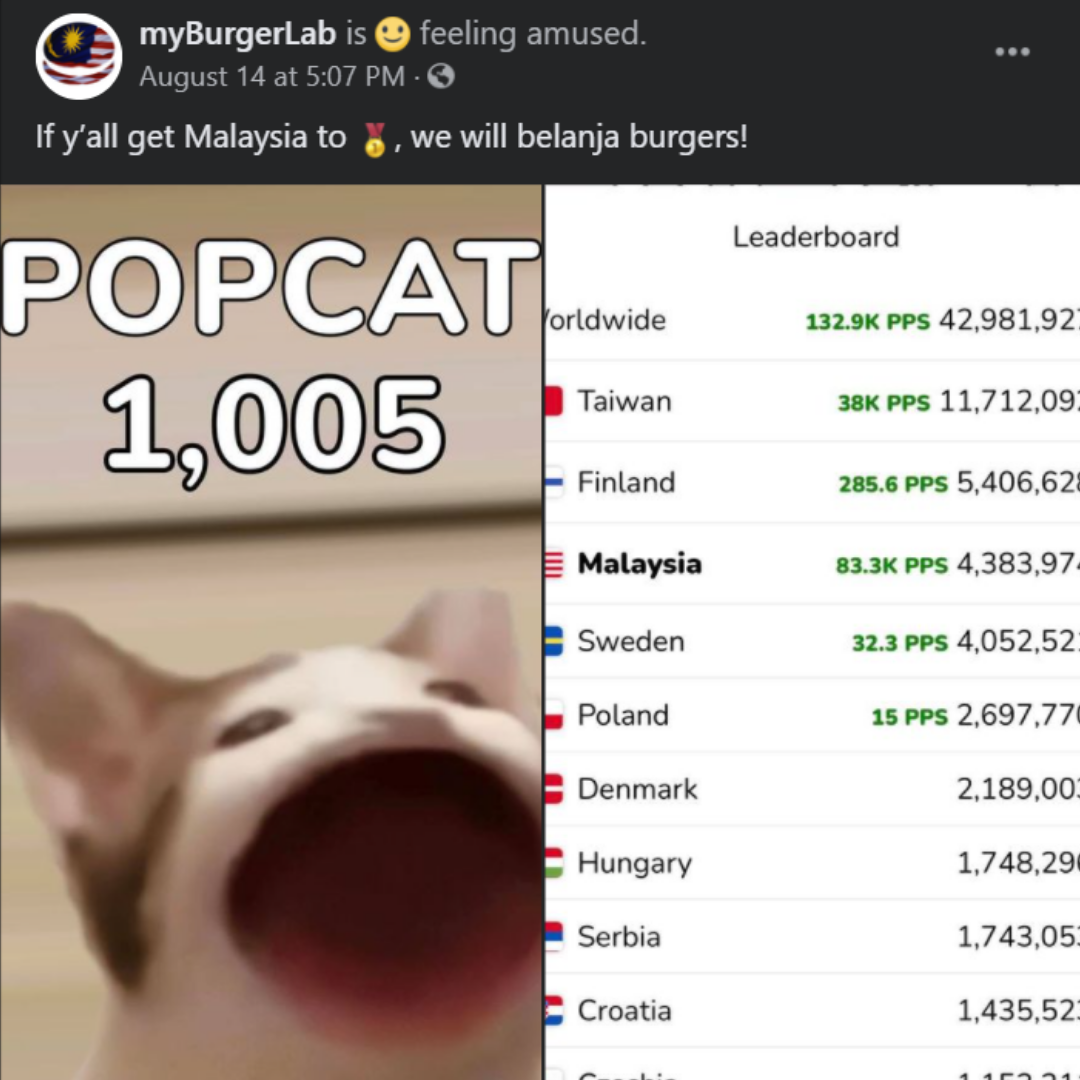 Based on the comments, we can see that a lot of Malaysians are very excited about the free burgers. myBurgerLab also replied with a positive note that Malaysia will soon get to the first. It told the customers to download the app and get ready to receive free vouchers soon.
Start Clicking On Popcat For Some Free Burgers
As of today (16th August), Malaysia is ranked the 3rd after Thailand (1st) and Taiwan (2nd). Foodies, do you think we can get to the top and earn that free burgers? Start clicking now!
READ Wall's Cornetto Brown Sugar Boba Cheese Has Landed In Malaysia & Here's Where To Get It
Now Playing, Catch New Episodes Every Friday At 7PM
New Shopee Deals: https://shp.ee/mwksseq
Lazada Everyday Low Price: https://c.lazada.com.my/t/c.Y5ZB6V
–
We would like to invite you to join our New Telegram Group! We will regularly post about good food, casual promos, giveaways, and interesting findings in Malaysia.