With the MCO in place, most of us are already on full blast WFH mode. As great as working from home may sound, we are also stuck in a limbo between work and house chores, as some may even have to find time to feed the entire family, and not just ourselves. With the added restrictions on operating hours, we have lesser time to prepare and think about what to eat nowadays.
3 Minutes Is All You Need For An Everyday Cheesy Hot Meal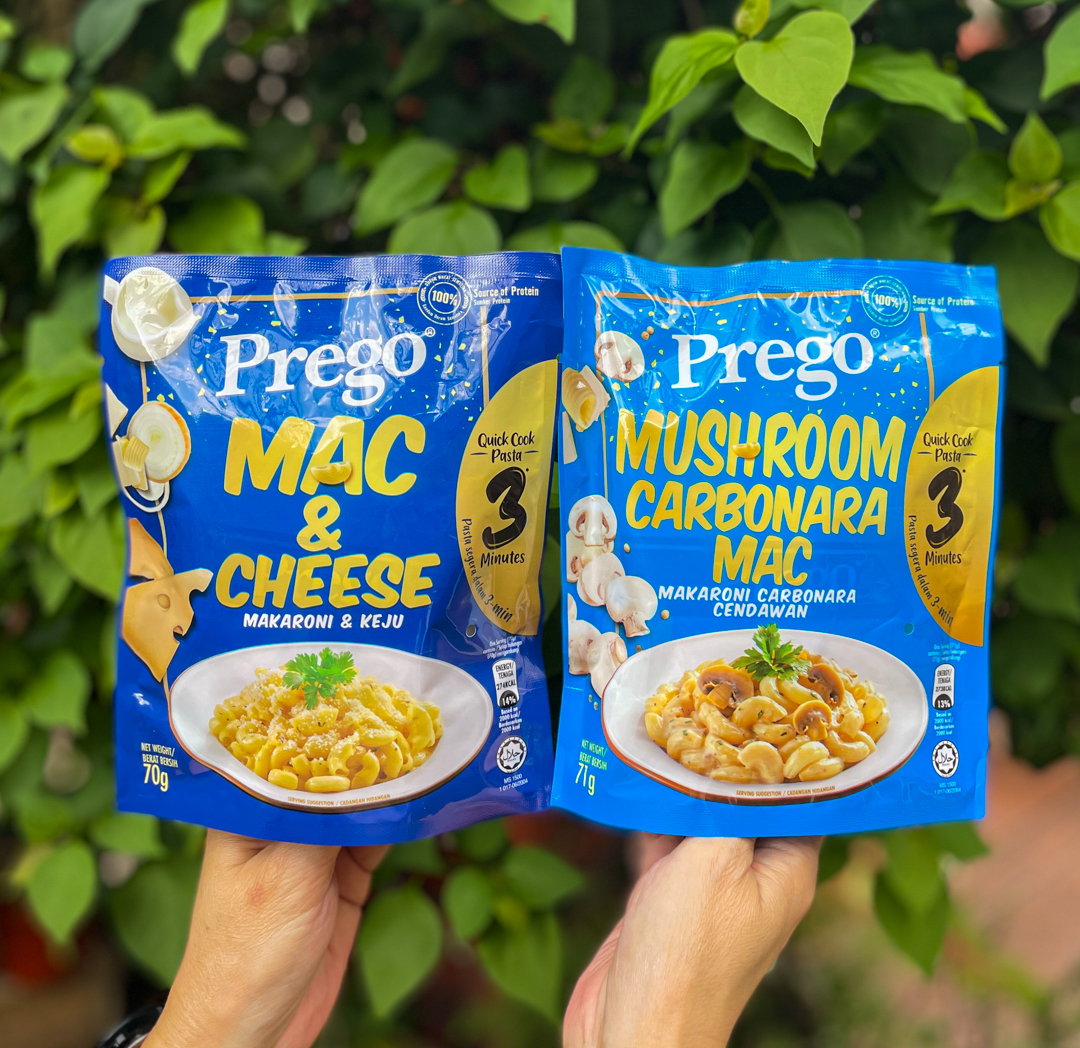 What if we told you that all you need is just 3 minutes to have dinner served right at home? No, you don't need to get loads of ingredients from the grocery store, nor do you need extra time to prep. You can get the perfect creamy and cheesy pastas every single time, without fail. Don't believe it? Well, then it's about time you try Prego Quick Cook Pasta!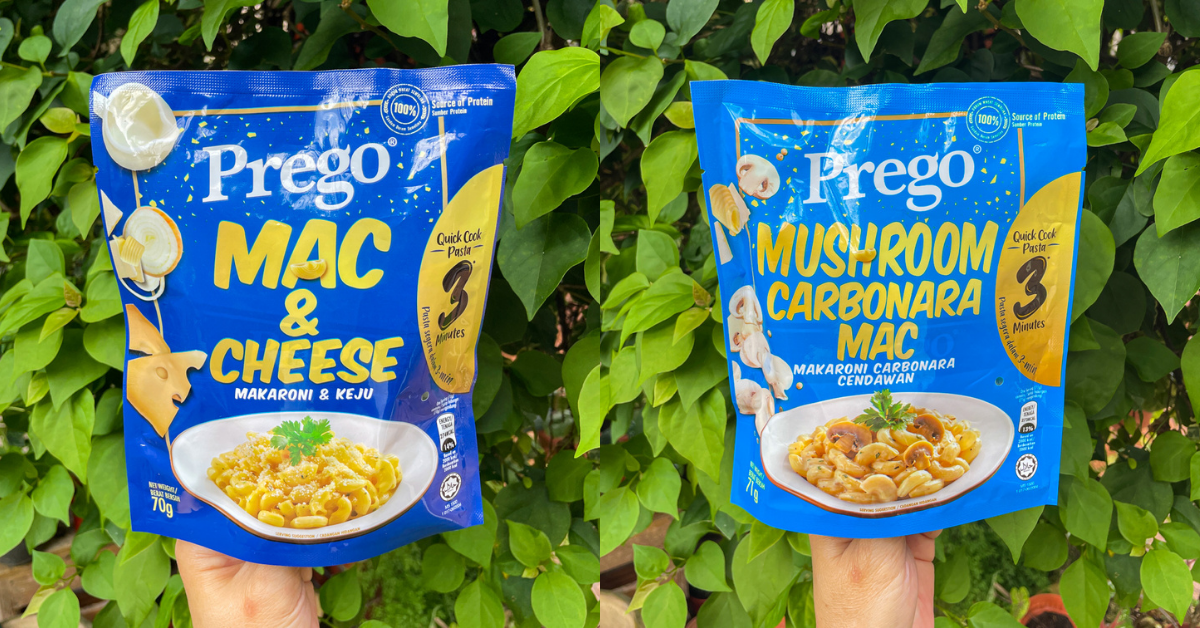 Whether you're on a 5-minute break from your Zoom call at home or you simply have no time to get a meal for yourself outside, Prego Quick Cook Pasta is your saviour. Of course, not to mention, it's your solution to all your midnight cravings, where there are no eateries available for you to get food at. From light snacking to heavy comfort meals, these packets are filled with everything you need to fill your bellies and warm your soul in the best way possible.
Now you can prepare a full pasta meal in a matter of minutes with Prego Quick Cook Pasta! With two all-time favourite flavours we know you simply can't resist – Mac & Cheese and Mushroom Carbonara Mac, with real mushroom bits in it! No matter which one you choose, get ready to savour on cheesy and creamy pastas at the comfort of your own home.
Steps To Make The Perfect Bowl Of Pasta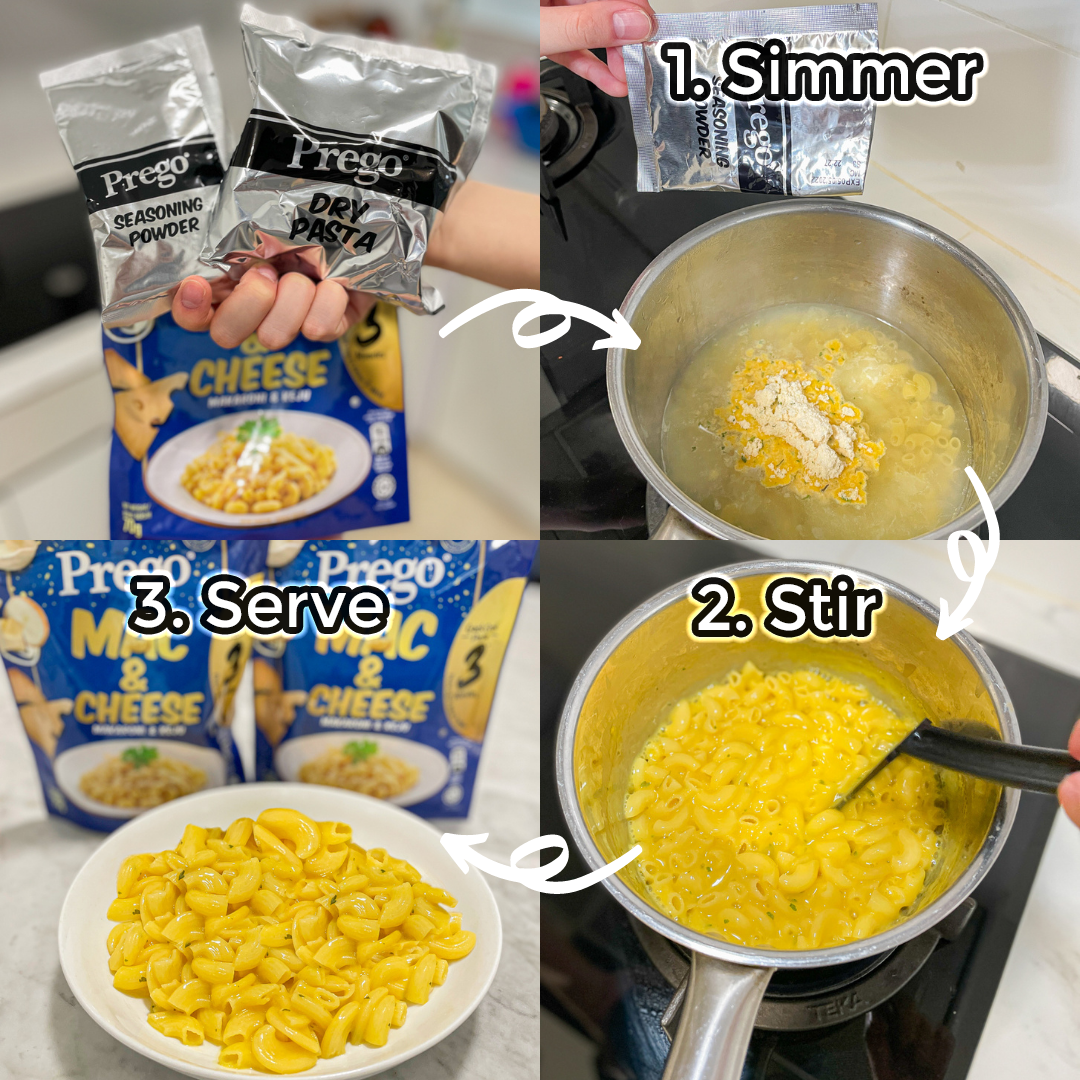 The best part of it all – the Prego Quick Cook Pasta truly only takes 3 easy steps AND 3 minutes to prepare. It's ultimately a delicious meal that's way too easy to make. You can either cook it over the stove in just 3 easy steps – Simmer, Stir and Serve. Or simply microwave it for 5 minutes and it's done! Either it's cooking for yourself or your family, Prego Quick Cook Pasta is a great quick meal for just anyone.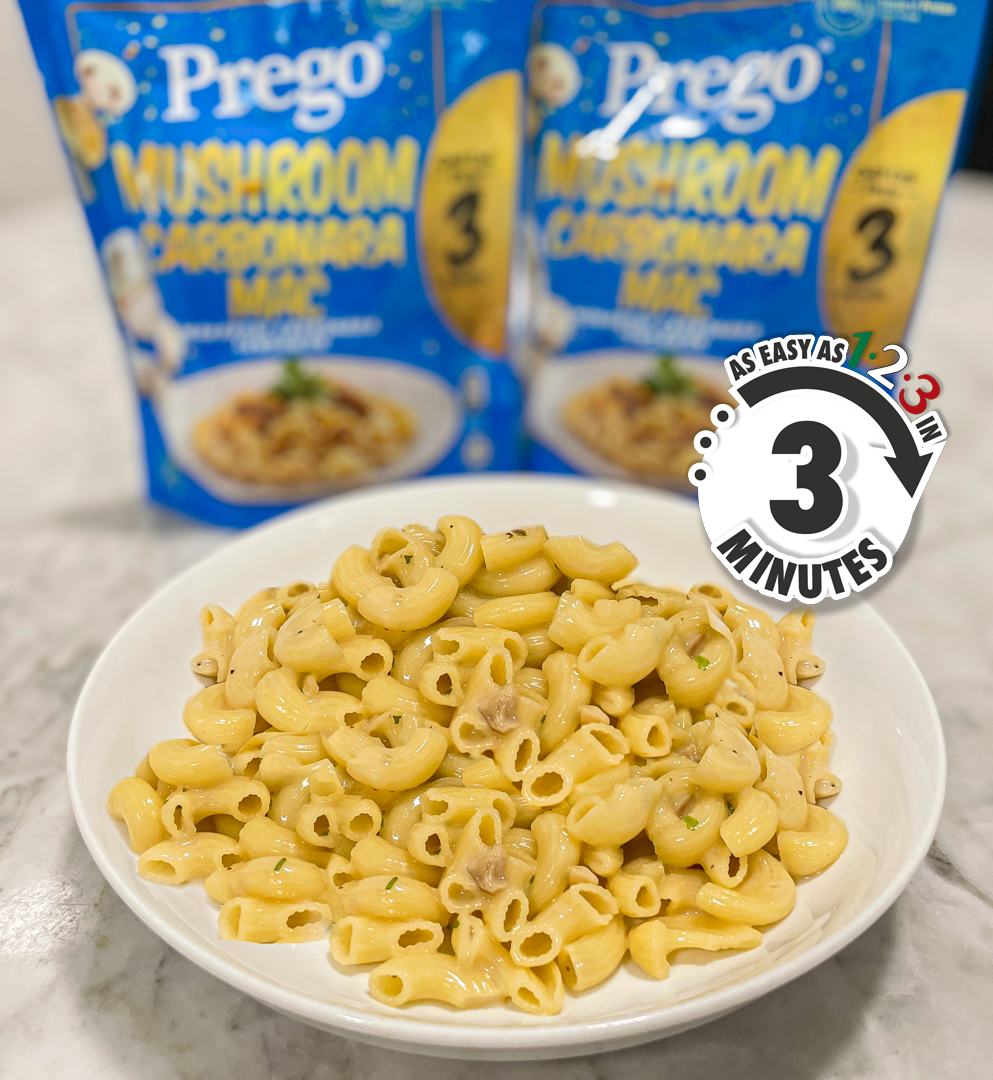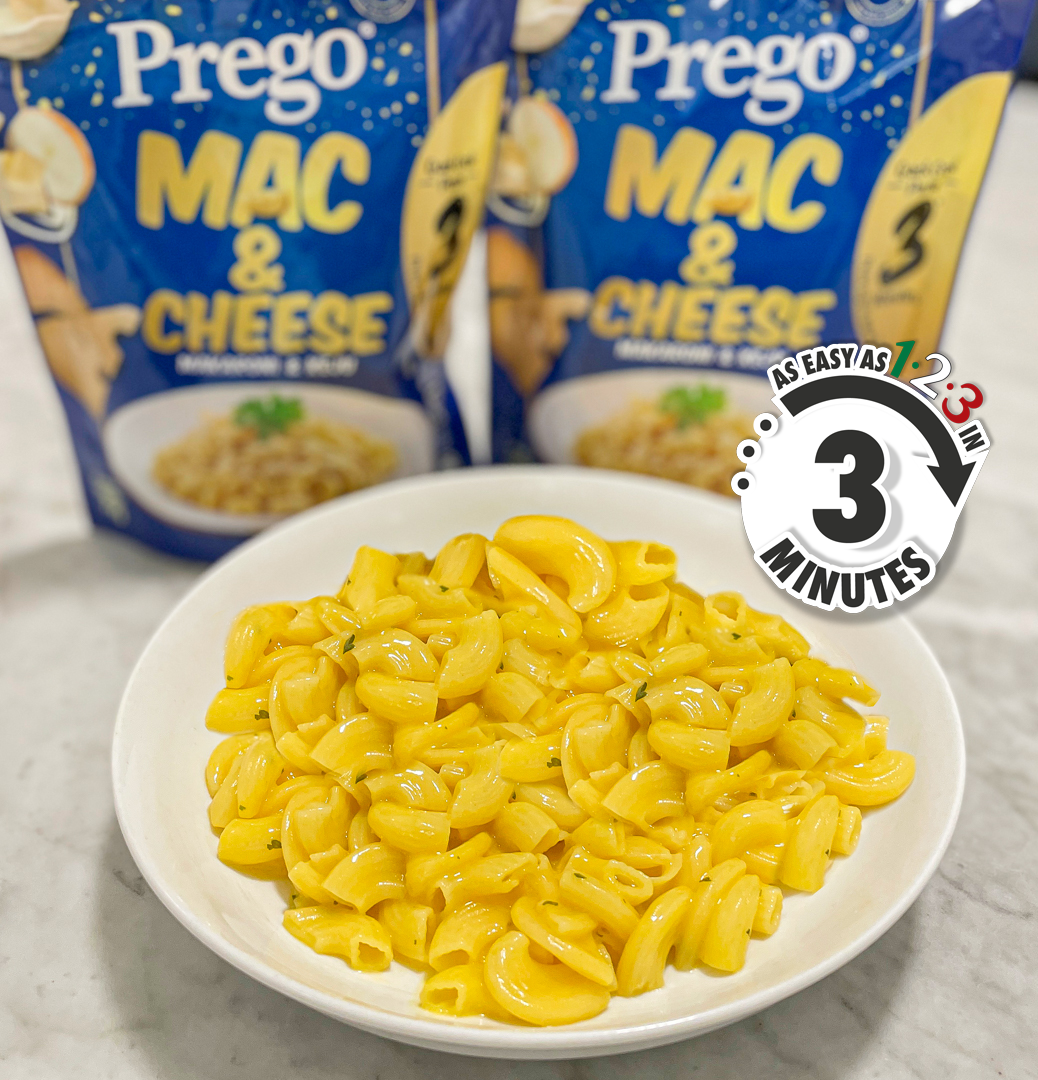 Prego Quick Cook Pasta is now available at Lazada as well as your nearest supermarkets. If you're dropping by your nearest supermarkets, don't forget to redeem a *FREE Prego Food Container at selected stores. All you have to do is purchase RM15 worth of Prego Products, including at least one Prego Quick Cook Pasta in your receipt! Head on over to Prego's Facebook page for more info.
*T&C apply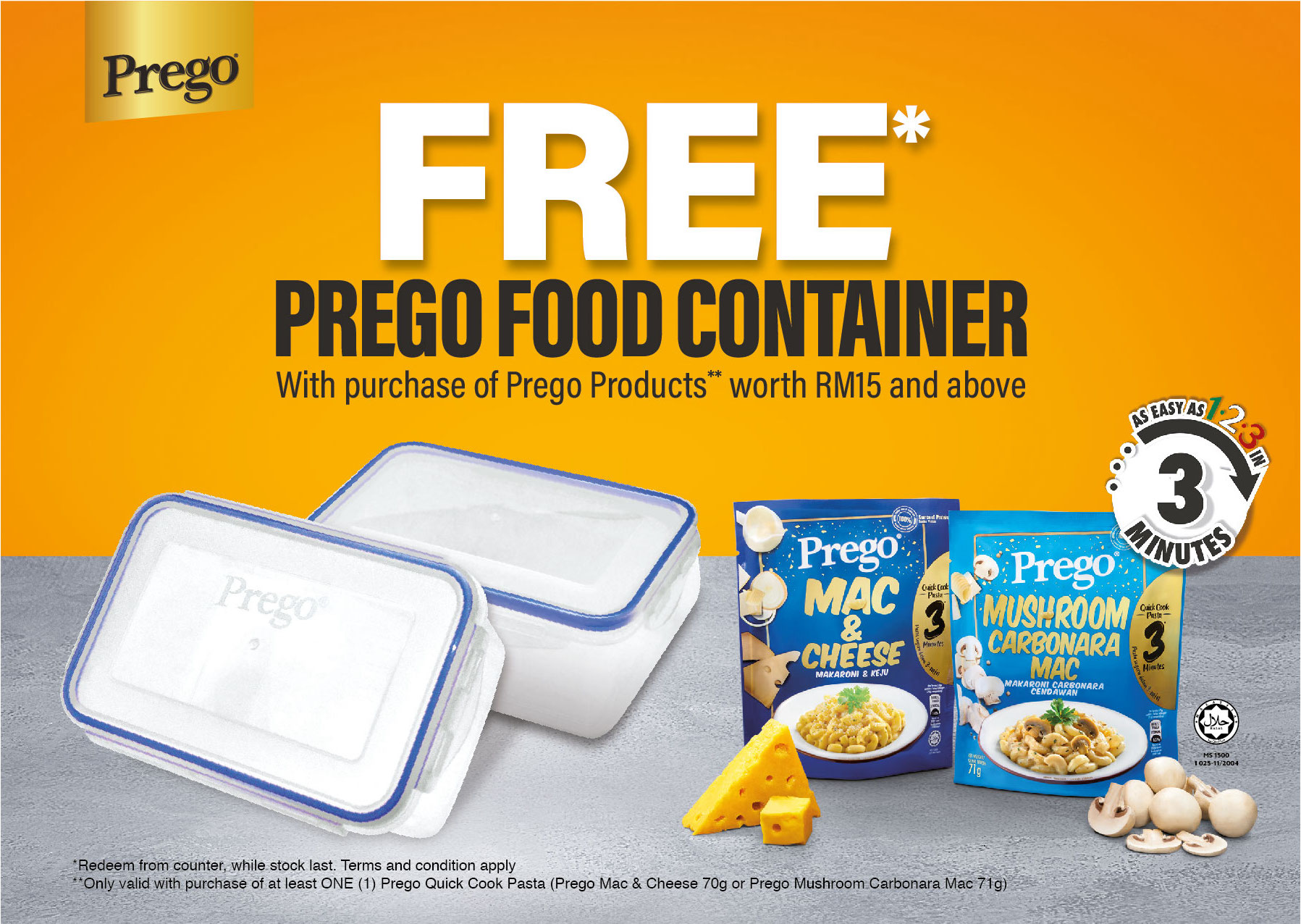 What Are You Waiting For?
Missing a good bowl of cheese and cream-filled pasta? Get your hands on the Prego Quick Cook Pasta today and start munching on pasta anytime you feel like it. For more amazing prizes and exciting promos, you can visit Prego Facebook and Website for more info. Enjoy, foodies!
READ MORE Tony Roma's Introduces The World's 1st Ribs Craving Home Kit So You Can Enjoy Beef Ribs At Home
–
We would like to invite you to join our New Private Community Group! Here you are free to ask questions, share your love for food, and explore the Klang Valley community! We will also regularly post about casual promos and the latest findings.
Click on the button below and hunt good food with us today!