TL;DR: 
Claim your Shopee Free Shipping Voucher here
Applicable to products with "free shipping" tag, T&C applies
Enjoy free shipping up to 5kg
Free shipping voucher is applicable when you checkout using ShopeePay
UPDATE: Buyer can no longer choose preferred courier on all orders effective 17 June 2021.
Shopee Free Shipping Voucher & Where to Find Them:
"Ehh no free shipping ah? Don't want to buy already lah" We bet this is most of us when it comes to online shopping. Regardless of the price of the product, we Malaysians care more about the shipping fees. Did you know that you'll get free shipping most of the time when you shop at Shopee? All you need to do is grab those free shipping vouchers on the platform, and here's how.
Shopee Free Shipping Voucher: https://shp.ee/g93ejcf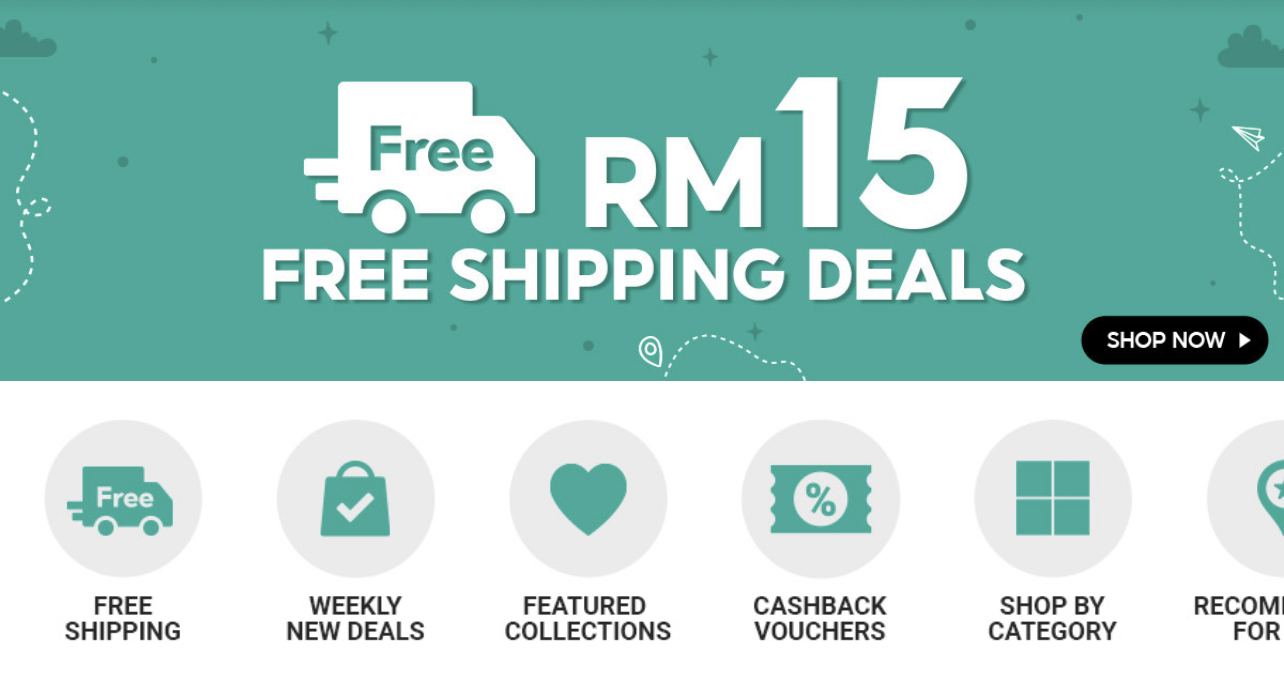 You're at Shopee checkout page and realized you get charged for shipping when the items clearly listed "free shipping" and you wonder why. That's because you've yet to claim your Shopee free shipping vouchers.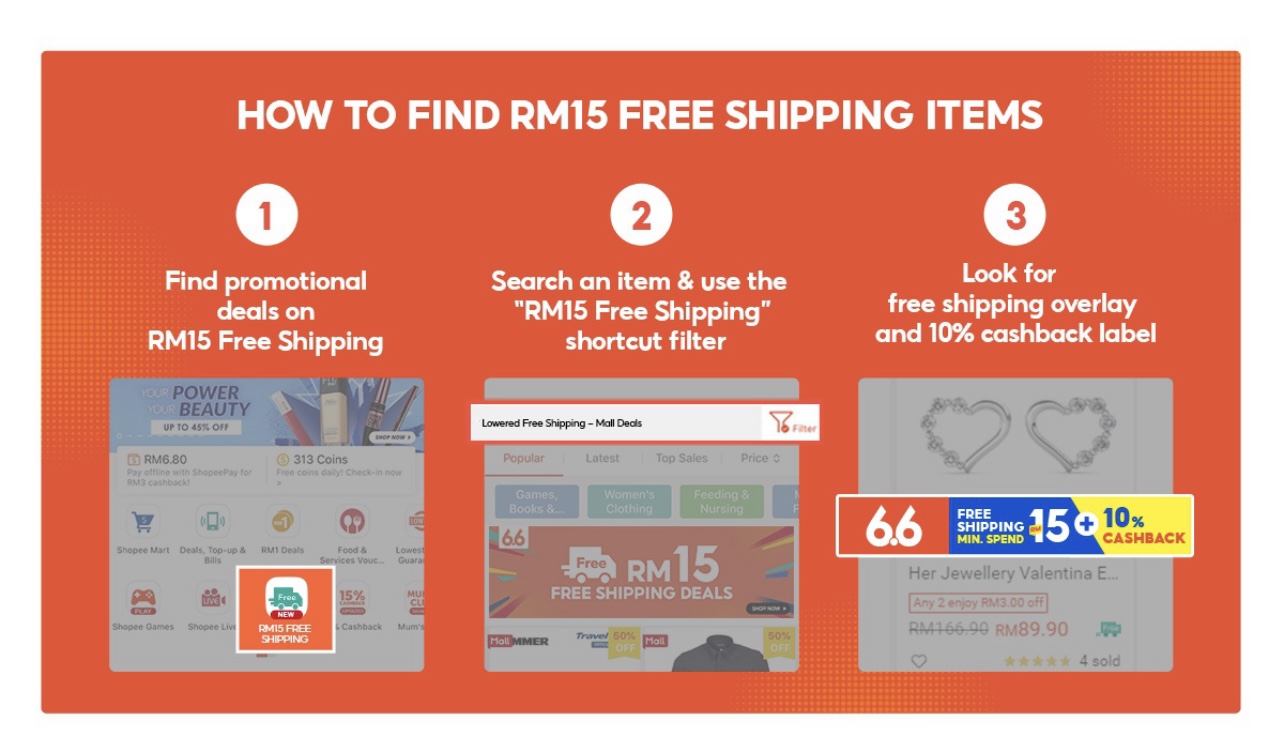 Shopee now provides free shipping when you spend a minimum of RM15 or RM40 from selected sellers. So how to determine if the seller has participated in the free shipping programme? Easy, spot the "Free Shipping Min.Spend of RM15/40" orange tag on the landing page of the product.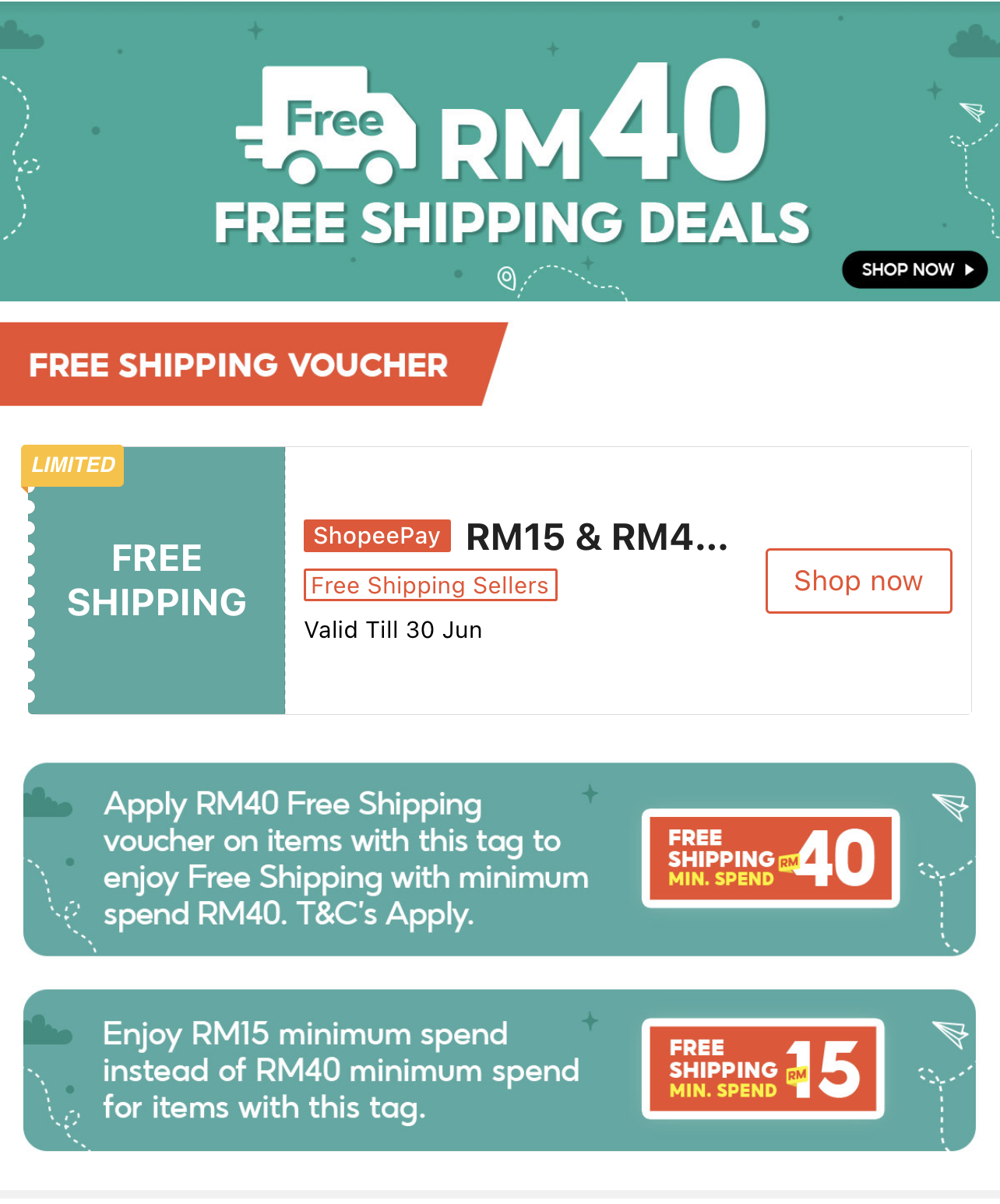 The next thing you'll do is to claim your Shopee free shipping voucher. At the homepage, spot the green "free shipping" icon. Click into it, claim your free shipping voucher, and shop away! Do lookout for the expiry of the voucher though. If those vouchers are fully redeemed, come back another time to claim them. Shopee usually refreshes their free shipping vouchers daily at 12p.m.
Shopee Free Shipping Voucher: https://shp.ee/g93ejcf
How to Use Your Vouchers: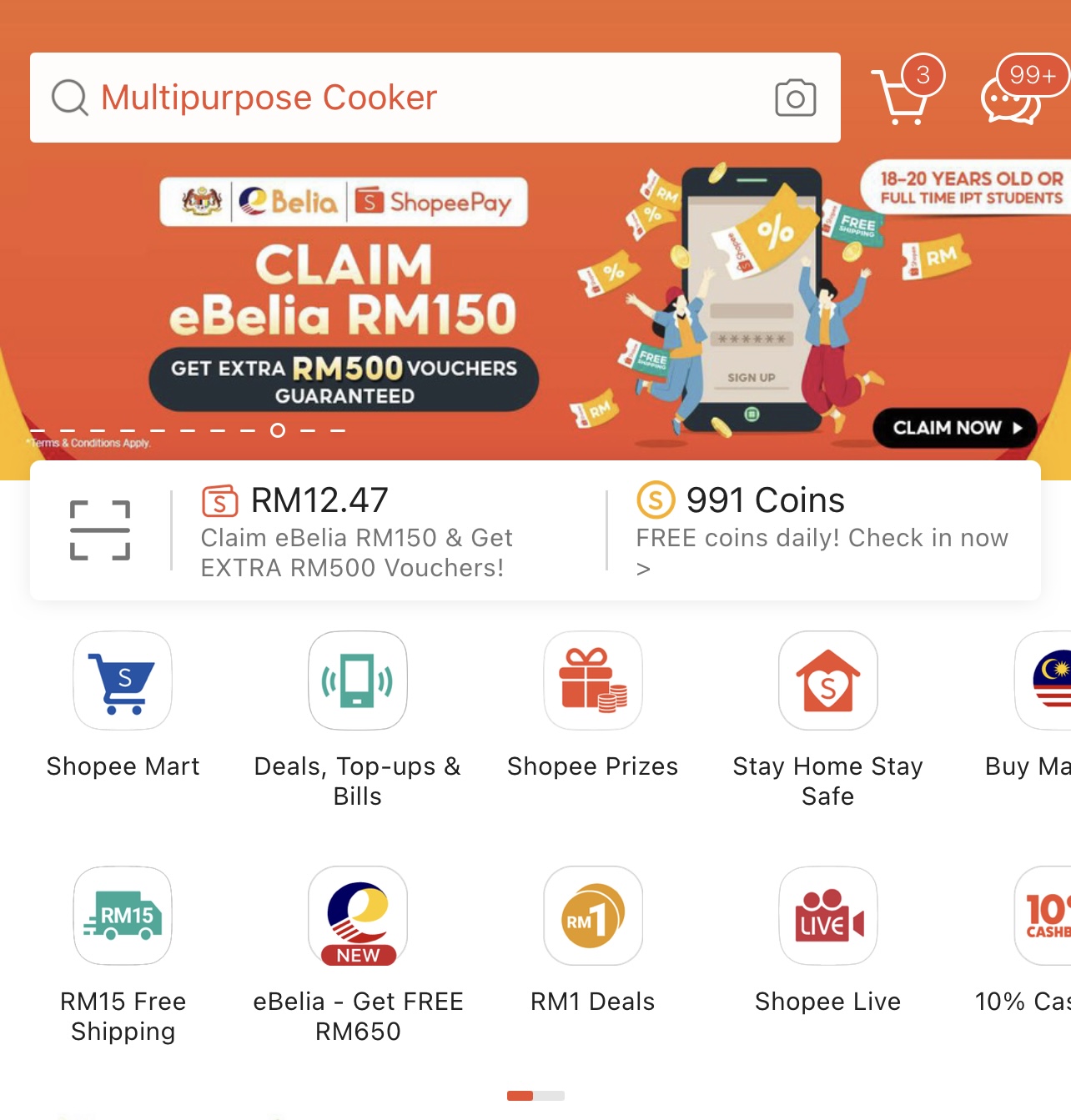 There are a few types of free shipping vouchers. If you claimed "RM15 min spend" voucher, you can only use the voucher on products with the same orange tag. If your voucher is "RM40 min spend," then the free shipping voucher only applies to products that mention "free shipping with min.spend of RM40."
"I've claimed my voucher yet I still get charged for shipping," well another common question. In order to use those free shipping vouchers, your payment method has to be ShopeePay. Simply activate your ShopeePay and reload money into the account. Select your free shipping voucher at the "Shopee Voucher" tab during checkout and enjoy free shipping!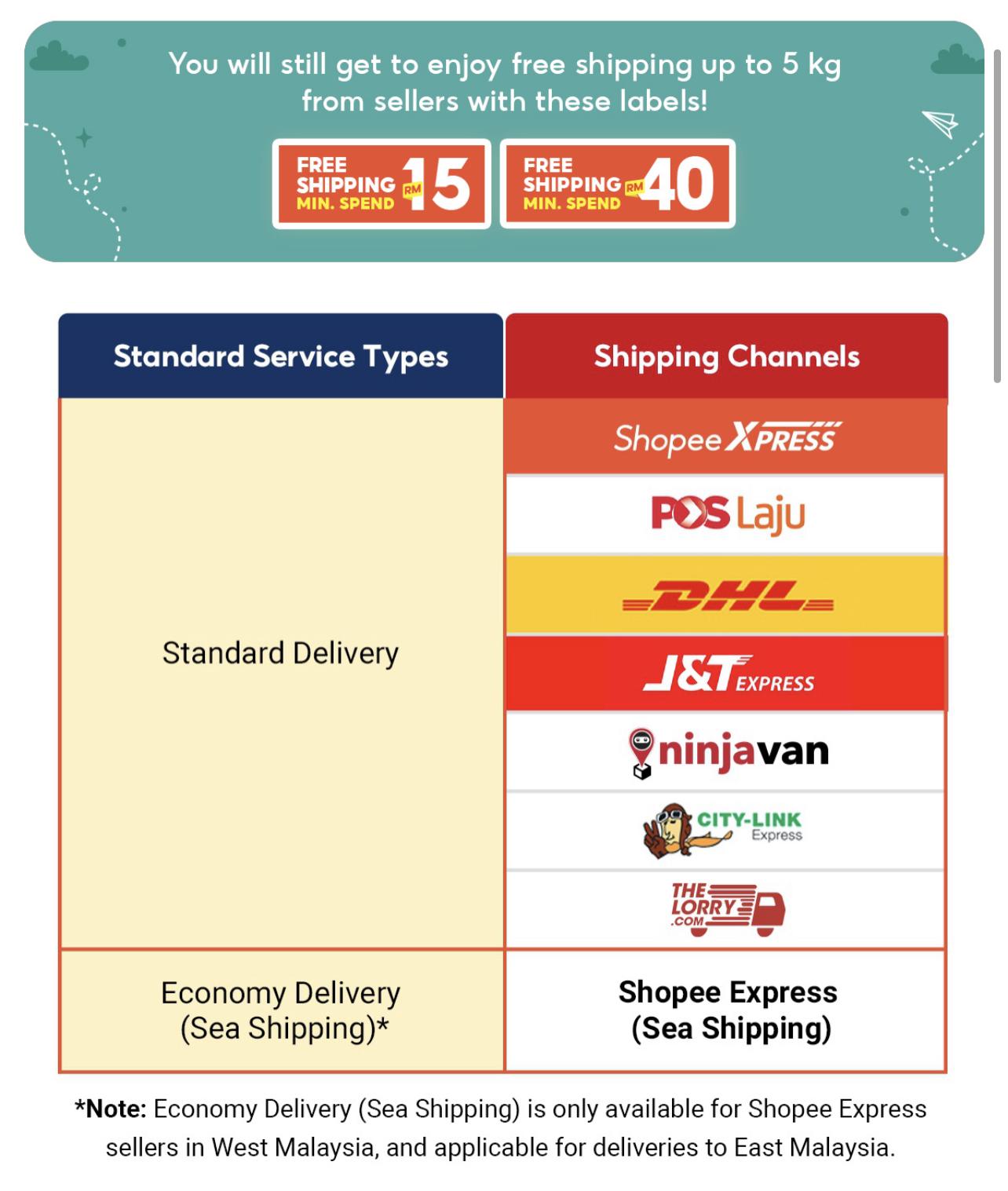 Shopee free shipping voucher doesn't mean it's all "free," here's the catch. The voucher is simply a subsidy of your shipping cost. Usually, you'll get free shipping of up to 5 kg from sellers and varies depending on the courier you choose.
If you're living in West Malaysia, normally you won't get charged if your item is less than 3kg. But if you reside in East Malaysia and your items weigh more than 5kg, then you'll still get charged a little after deducting from the free shipping voucher. Here's the chart for better understanding.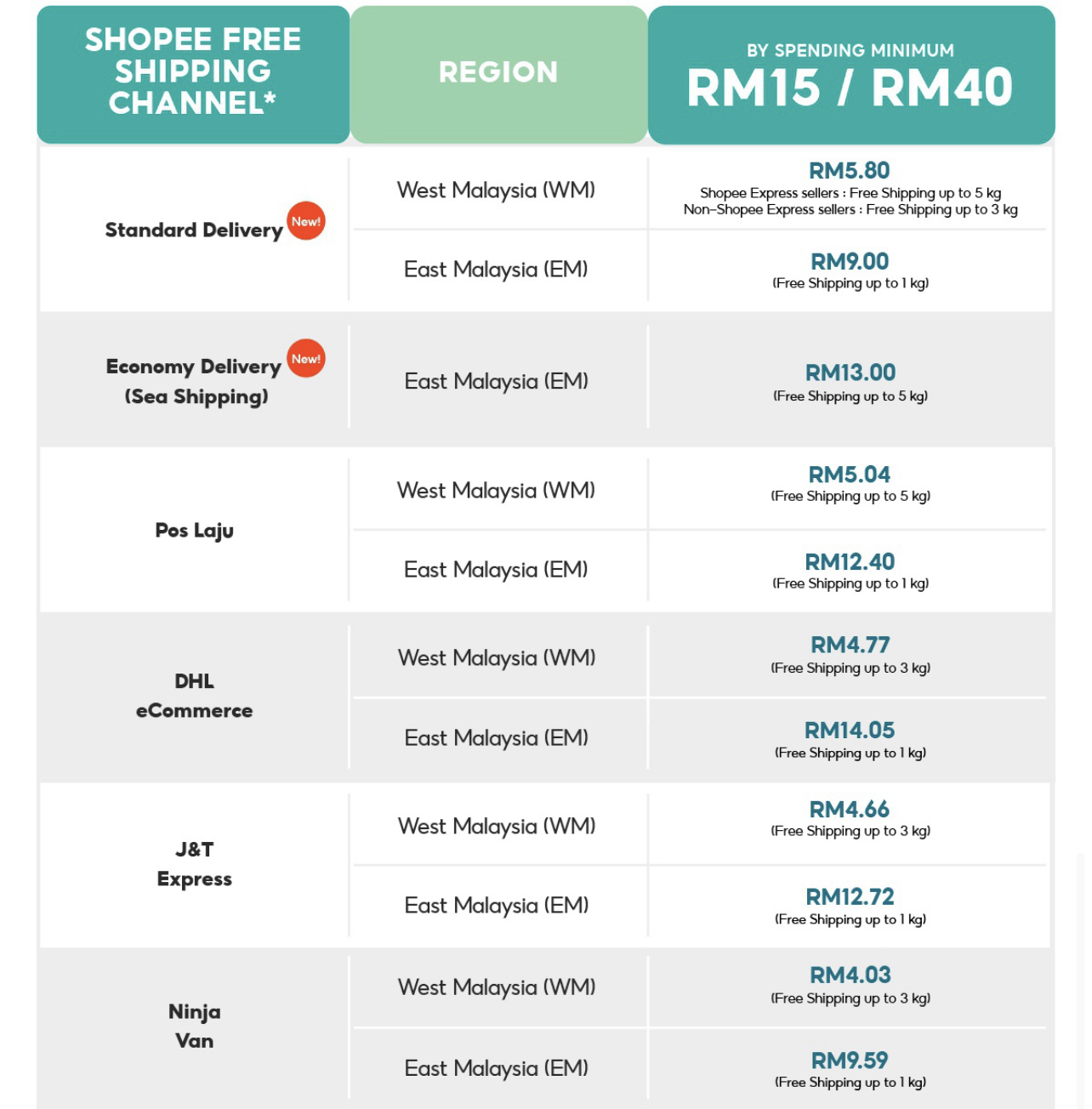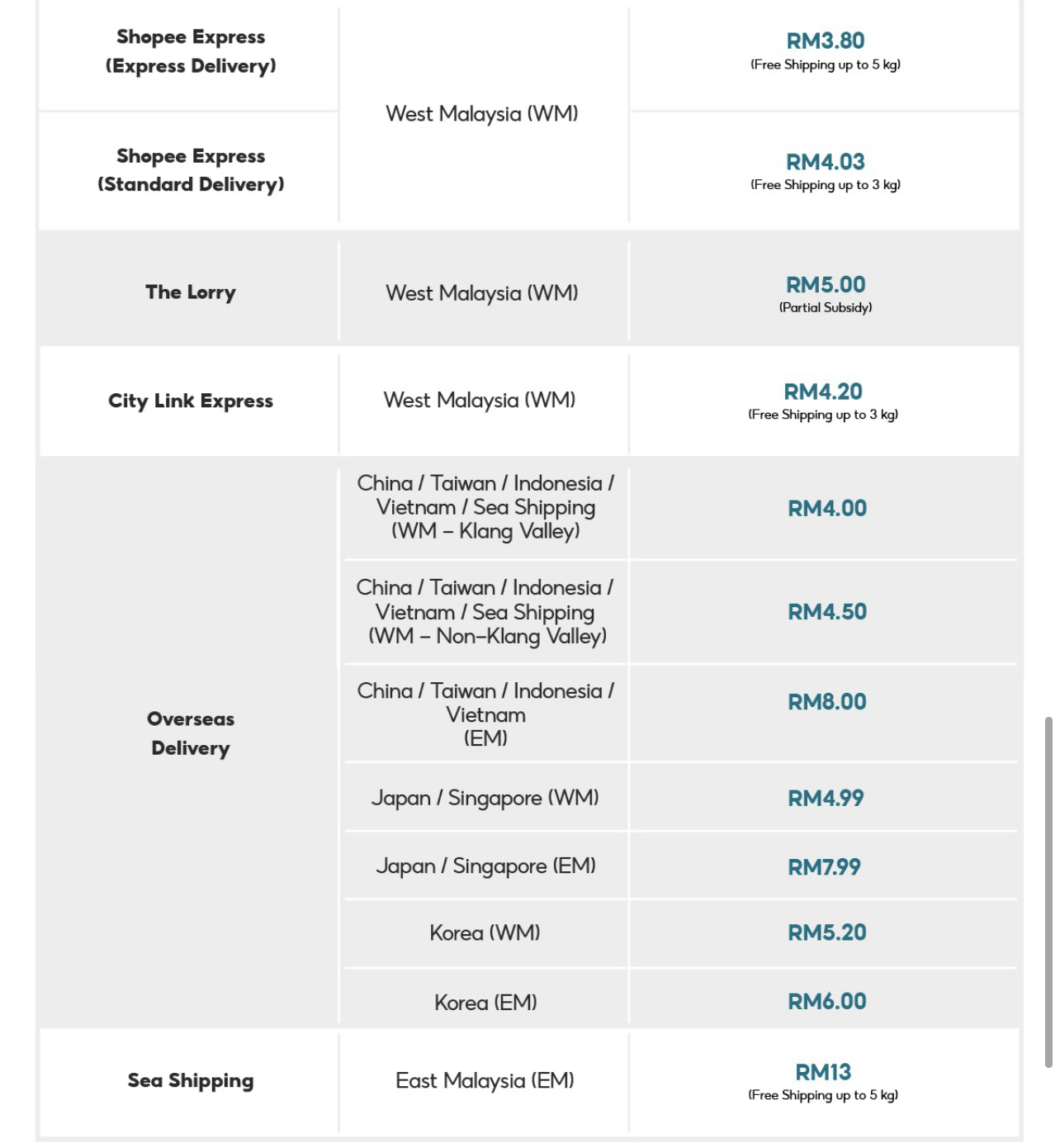 UPDATE FROM SHOPEE: Effective 17 June 2021, we as buyers can no longer choose our preferred courier for delivery on all orders. Shopee has just launched the new 'Standard Service Types' feature, whereby Shopee will automatically select the best shipping channels for us during checkout.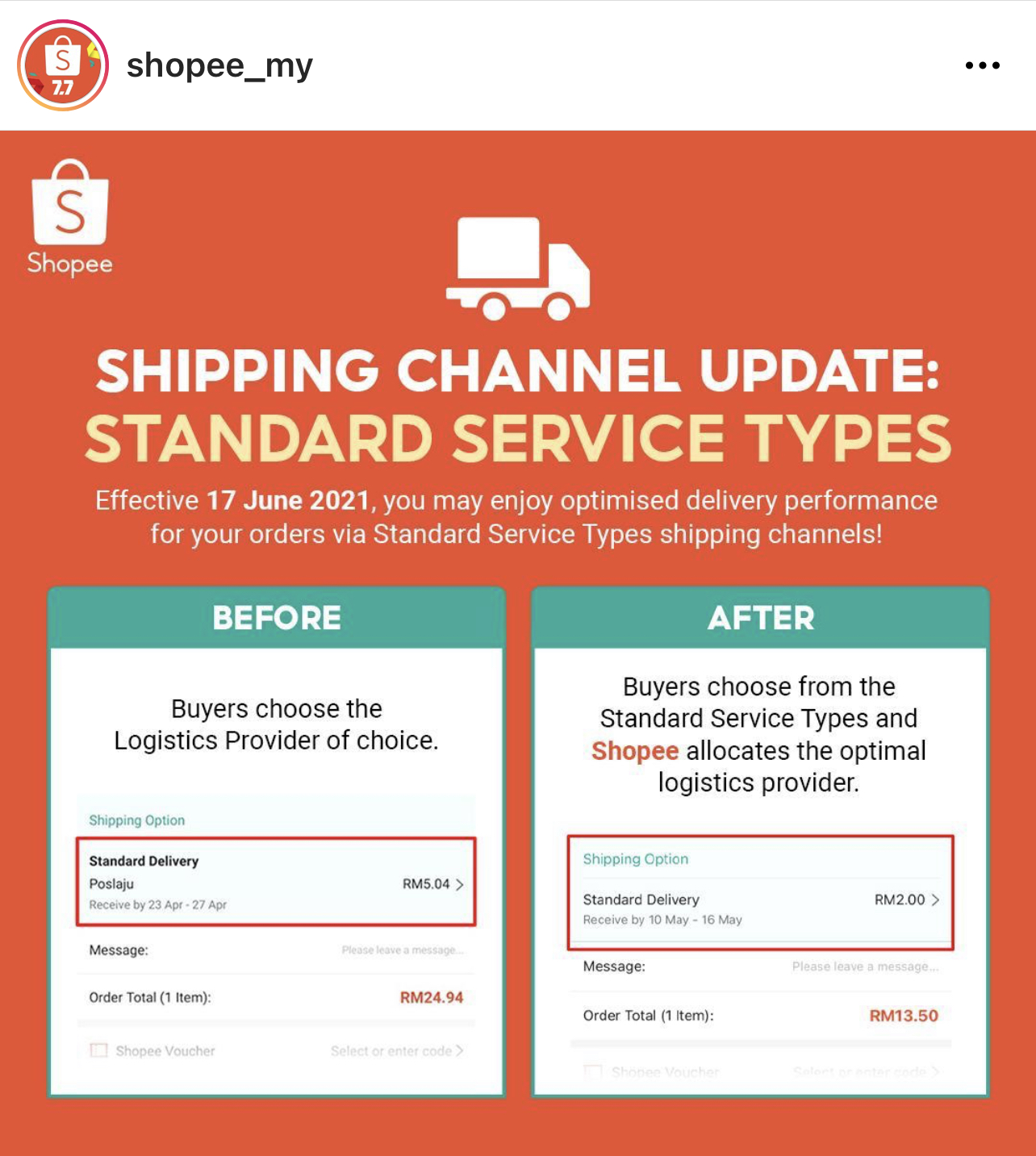 Foodies, we hope you'll find this information helpful. So claim your free shipping vouchers now and shop ahead on Shopee! That's all, take care and happy shopping!
Shopee Free Shipping Voucher: https://shp.ee/g93ejcf
Check Out: Krispy Kreme Is Opening Its First Drive-Thru Outlet At Rimbayu This 15th June
Also Read:La Juiceria Superfoods Is Offering BUY 1 FREE 1 Beyond Impossible Burger That's 100% Meat-Free
–
We would like to invite you to join our New Private Community Group! Here you are free to ask questions, share your love for food, and explore the Klang Valley community! We will also regularly post about casual promos and the latest findings.
Click on the button below and hunt good food with us today!