Hi foodies! If you've been keeping up, for months, we have been anticipating the grand opening of Malaysia's very first Taco Bell. In fact, we've recently announced that the official opening will be on 2nd April 2021 in Cyberjaya. Are you excited about this? If you are, then take a very first look at what we've tried at Taco Bell Cyberjaya!
Taco Bell Cyberjaya To Open Its Doors Tomorrow
Taco Bell is the world's leading Mexican-inspired quick-service restaurant brand. With its very first outlet opening right here in Malaysia, it will be located in Cyberjaya. This outlet is right next to KFC at Cottage Walk with a wooden-panel interior that's cozy for a dining experience. It will also feature a twist to familiar Mexican favorites such as tacos, burritos, and more.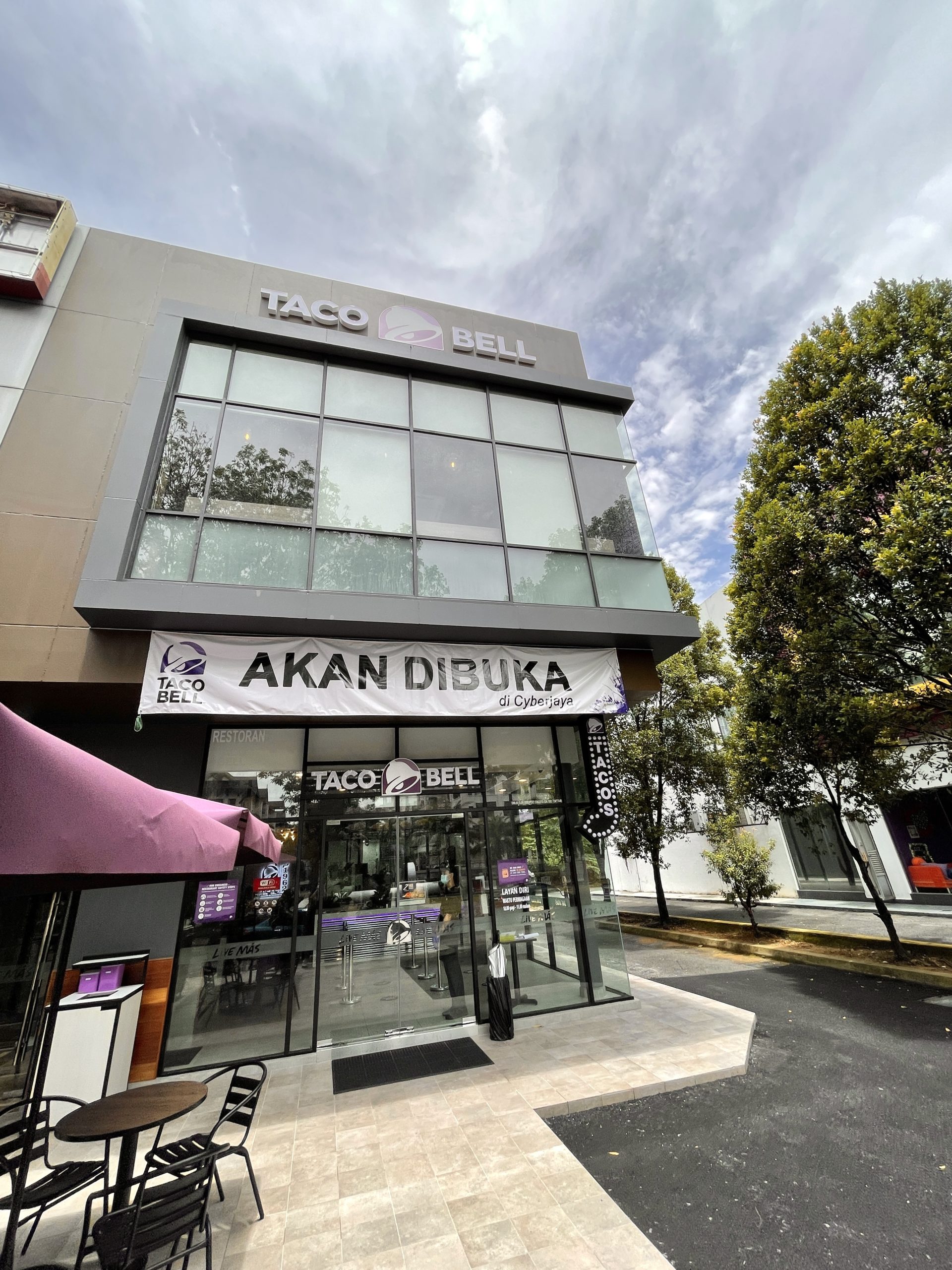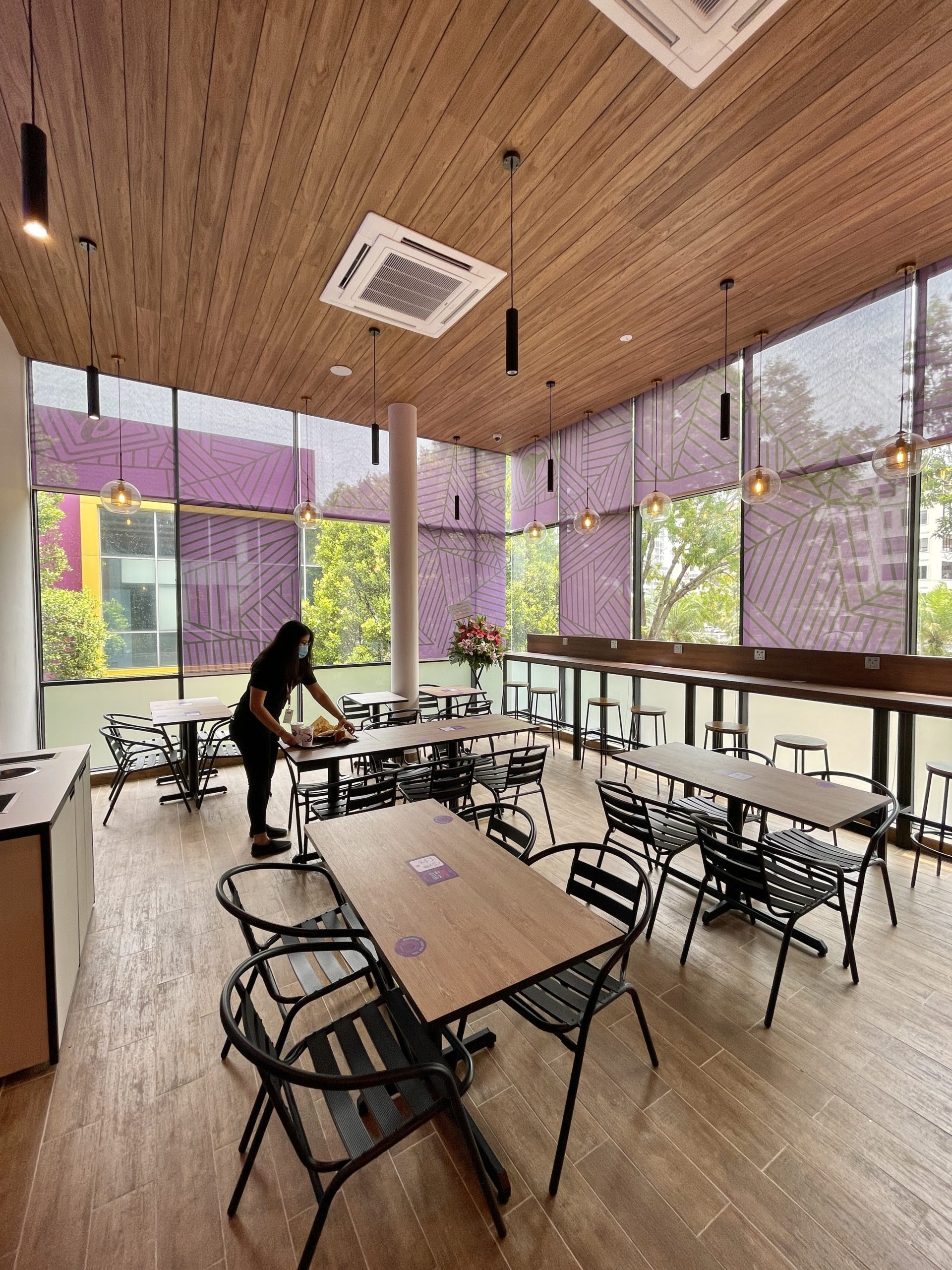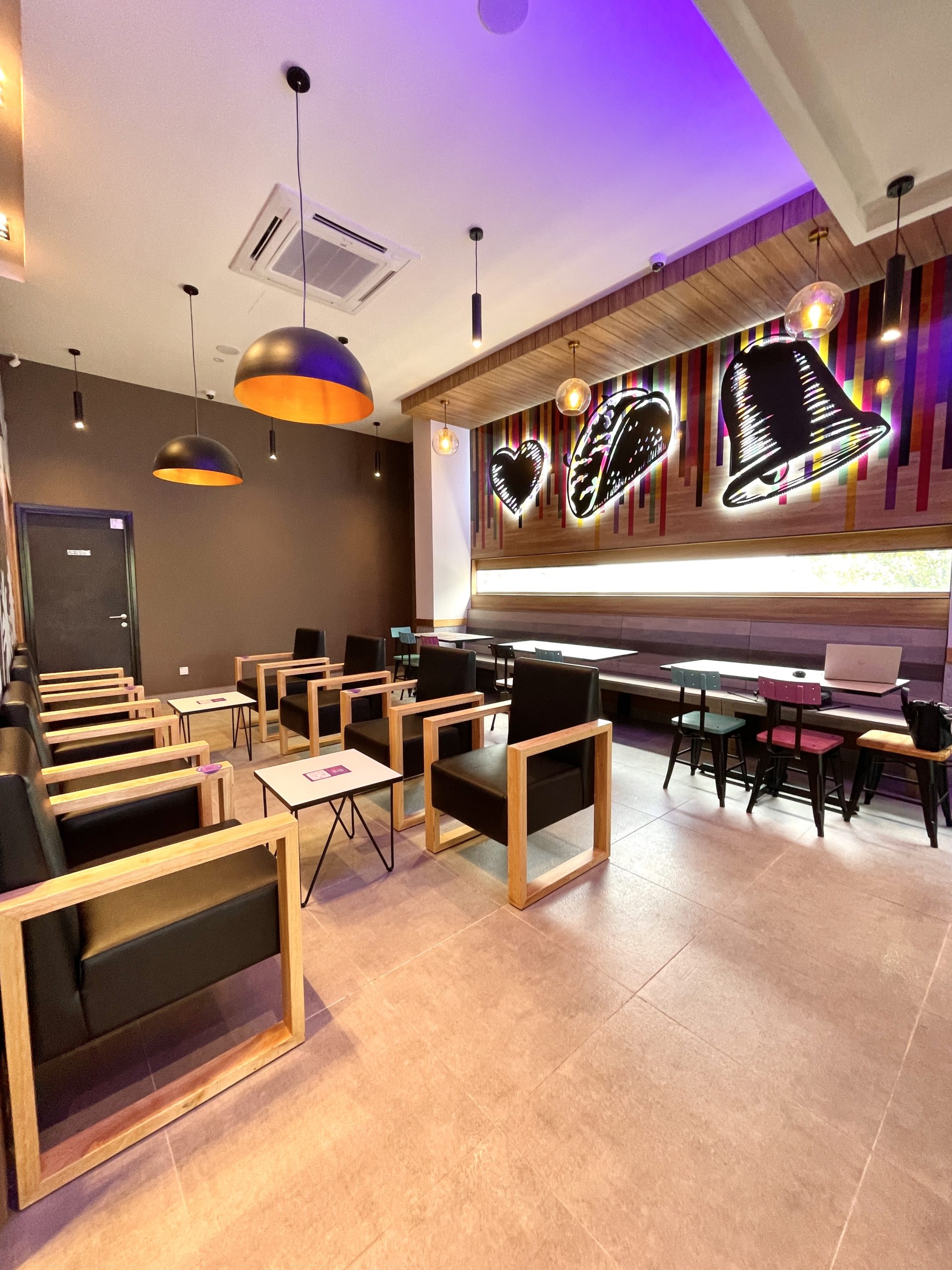 If you're already up on your feet, then we have more! Here's a list of things you should try when you drop by at Taco Bell Cyberjaya.
1. Taco Supreme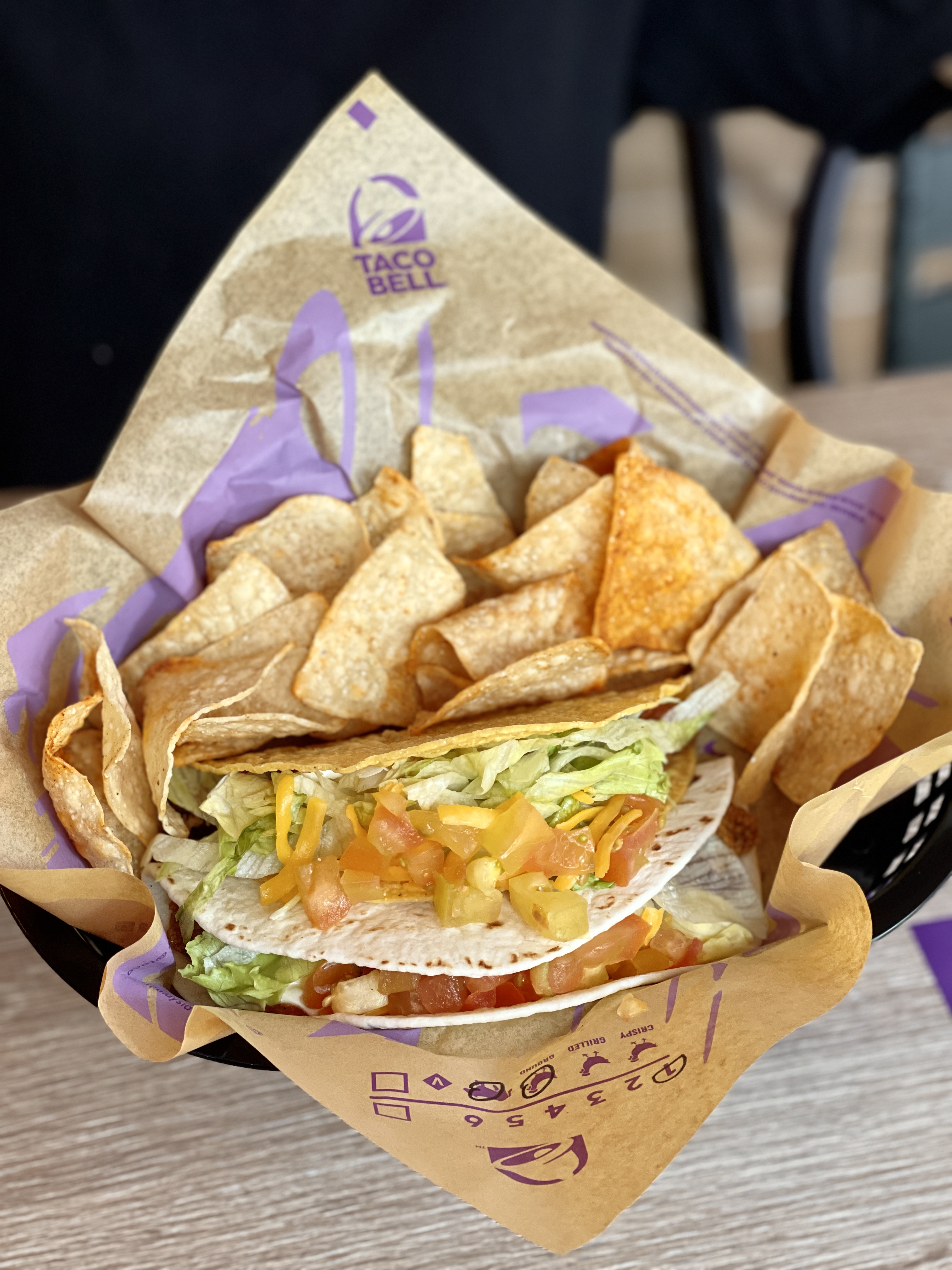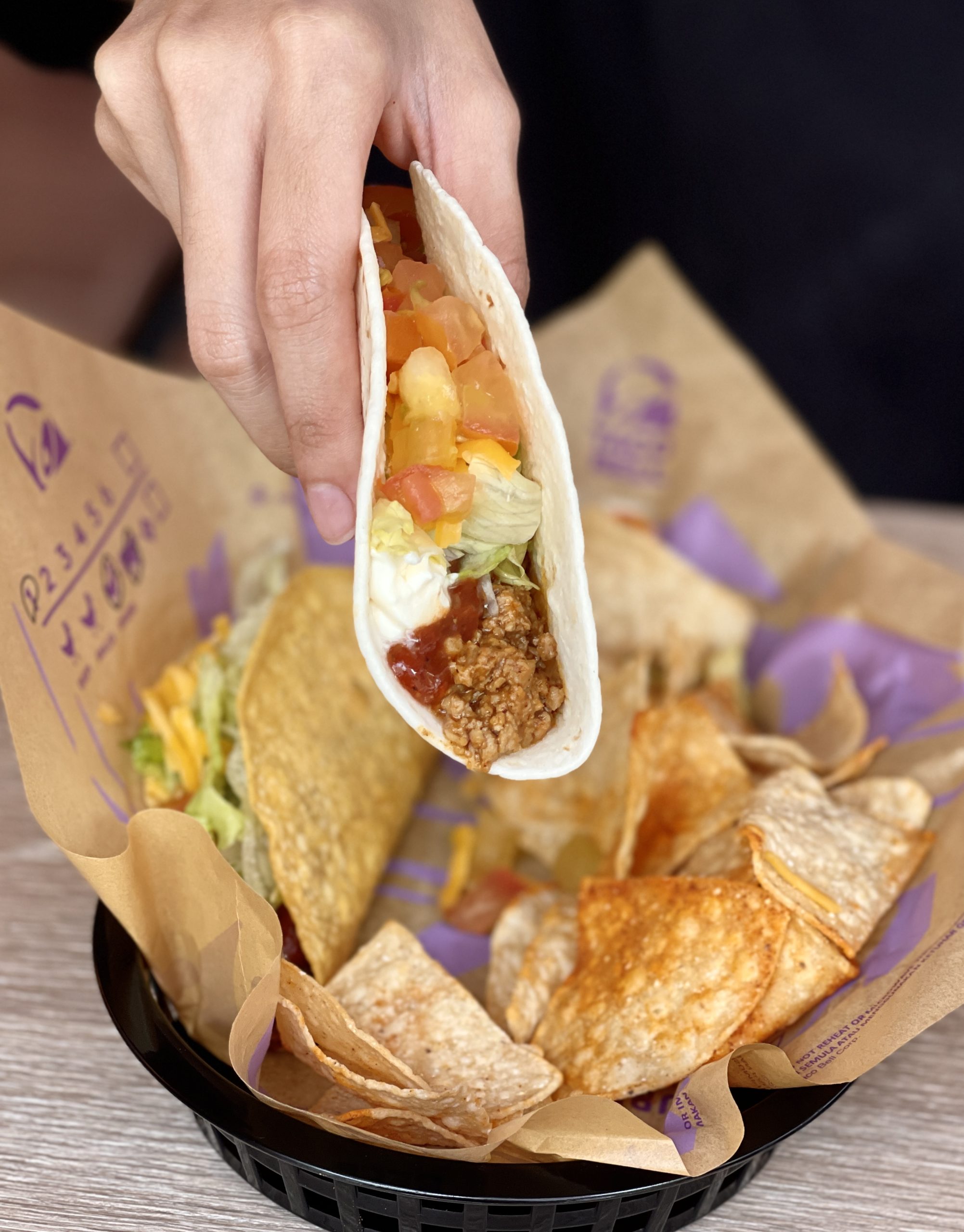 When at Taco Bell, of course you have to try out their Tacos! Taco Supreme comes in both soft and hard tacos with seasoned beef, real cheddar cheese plus cool sour cream, and fresh diced tomatoes. The combo comes with a side of crispy nachos and soft drink.
2. Crunchwrap Supreme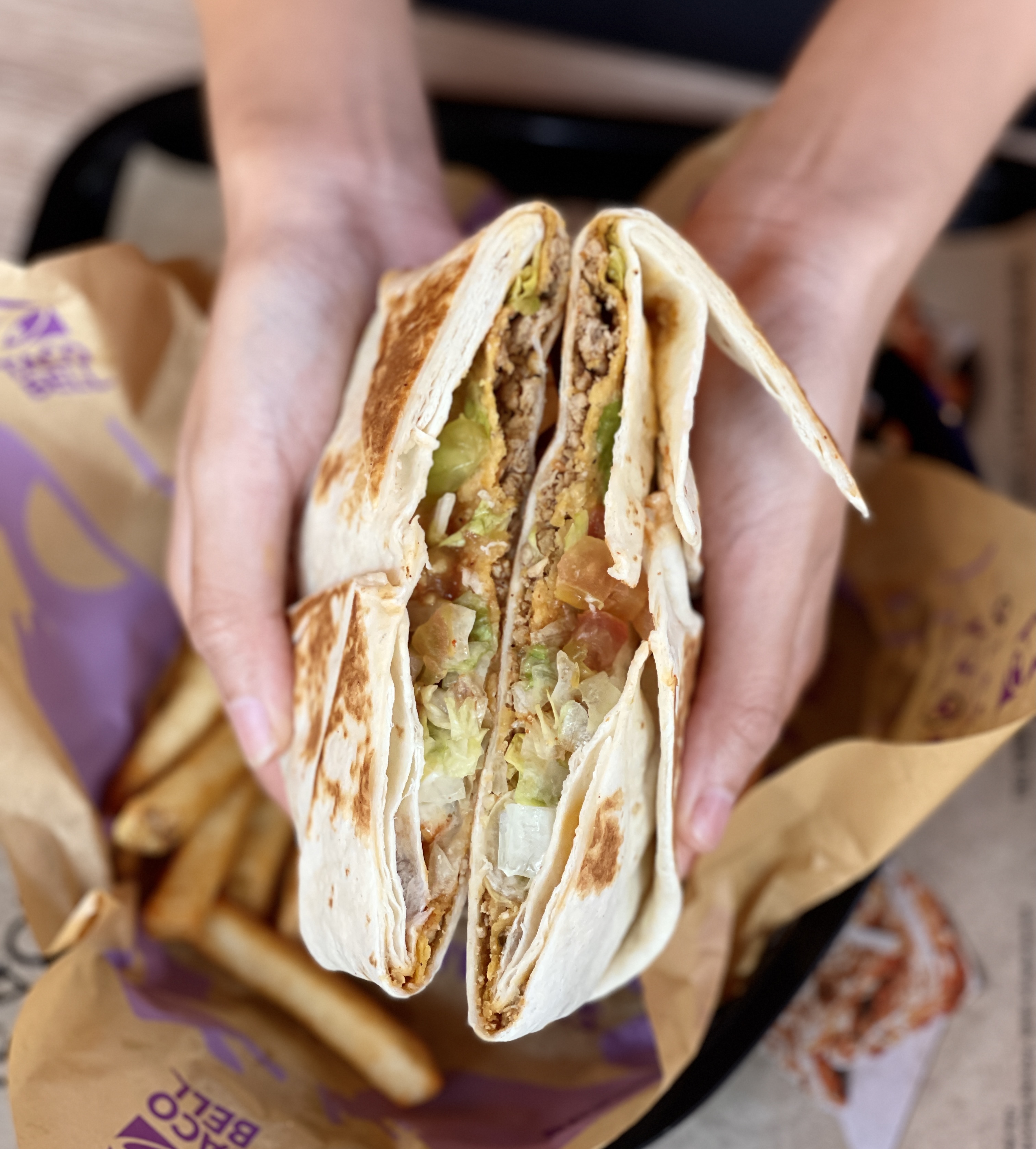 3. 2 Kickin' Chicken Tacos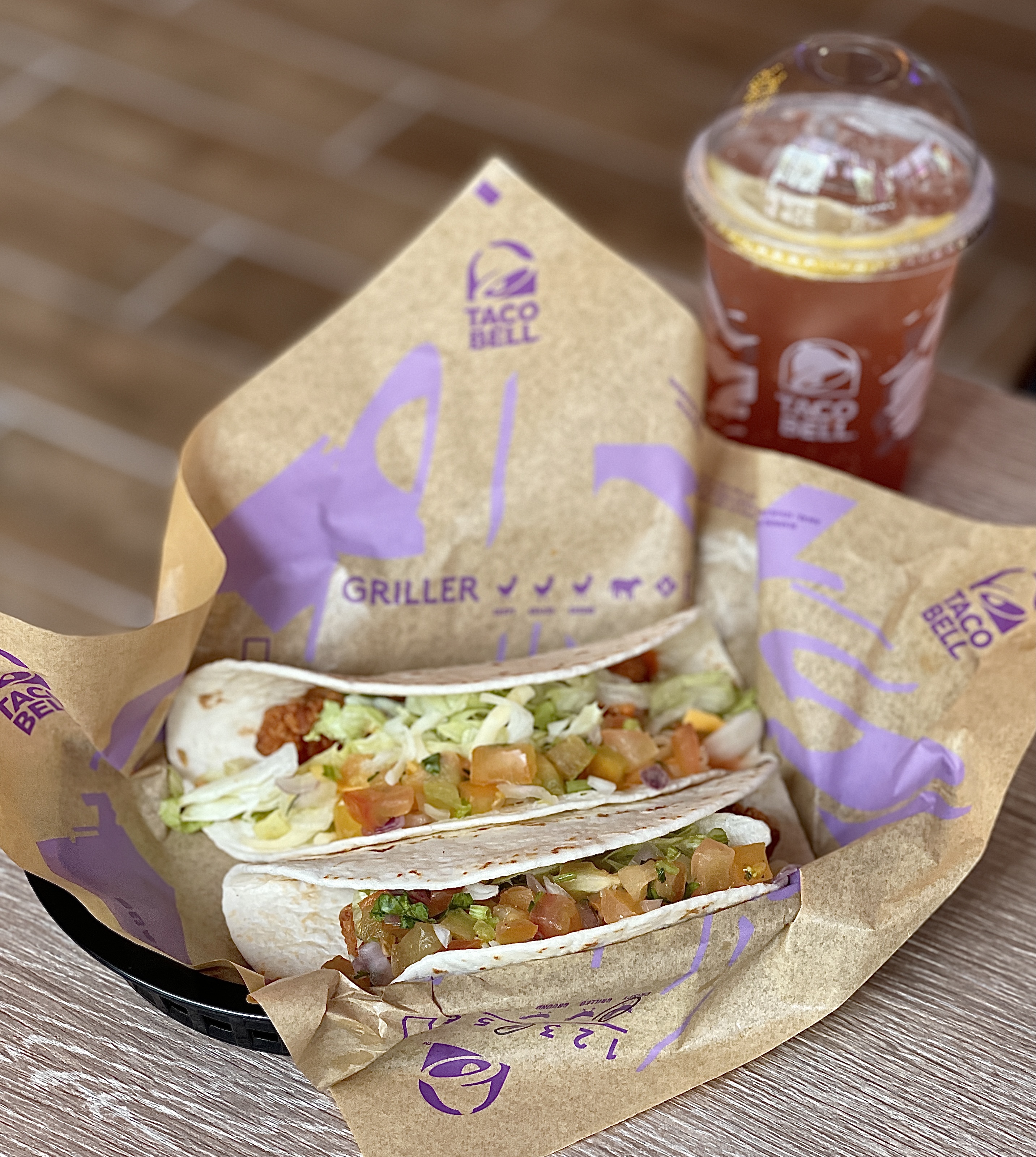 4. Grilled Stuff Burrito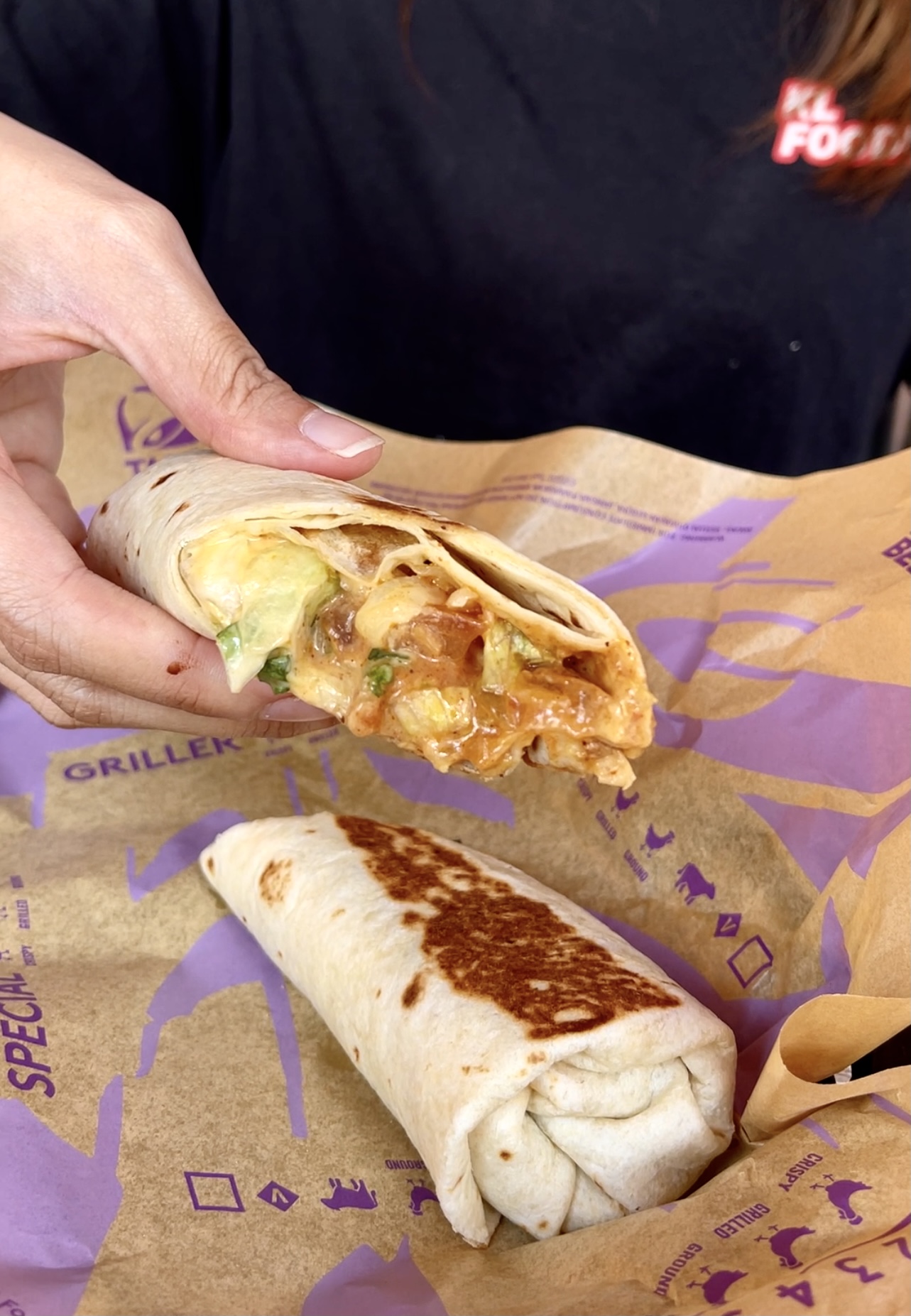 Shareables
Take things up a notch and order Taco Bell's Shareables, consisting of Loaded Nachos, Loaded Fries or Bell Rice Bowl. Each item serves 2 to 3 persons.
5. Loaded Nachos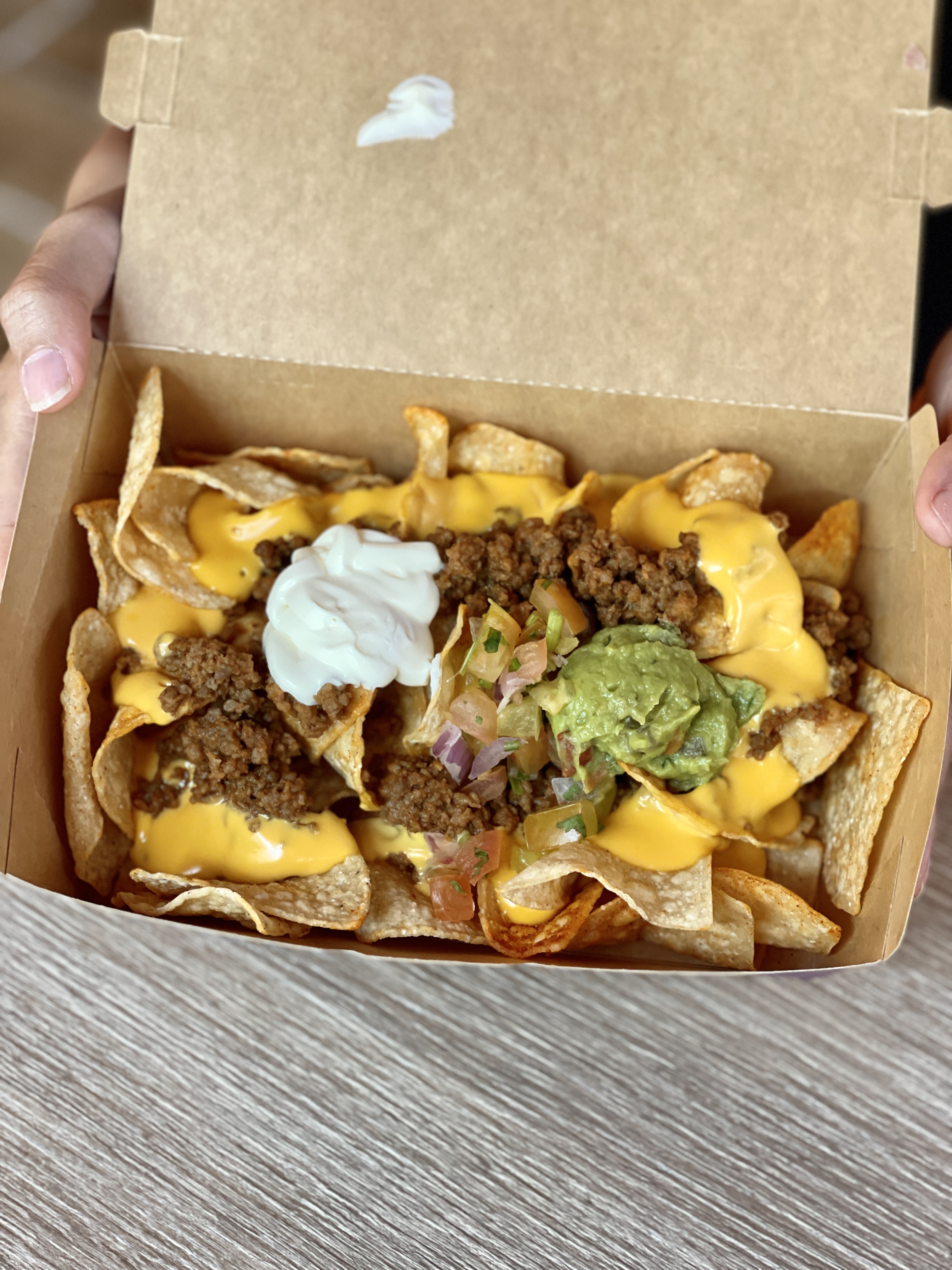 6. Bell Rice Bowl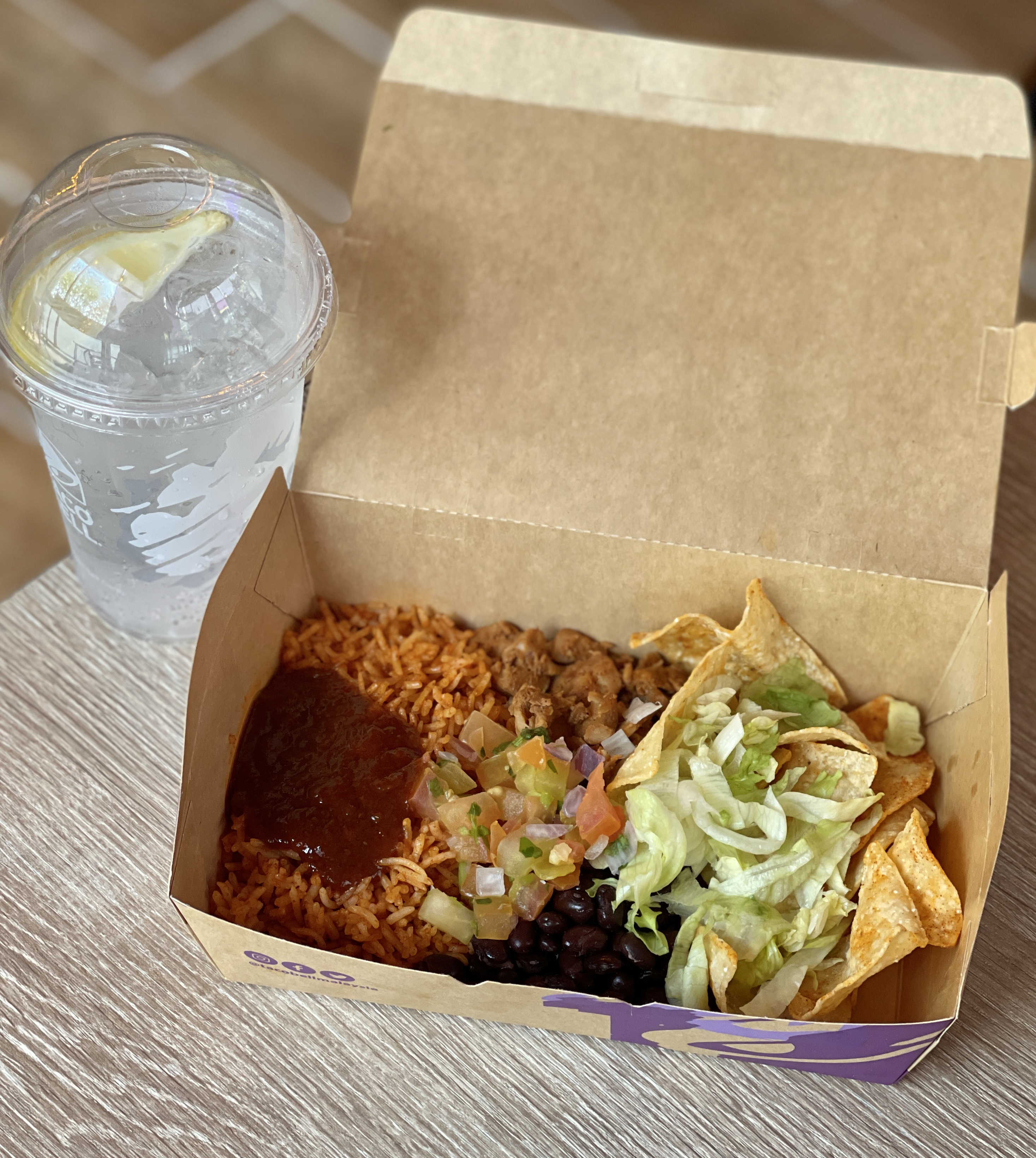 7. Cheese Quesadilla
Fancy a light bite? Taco Bell has Cheese Quesadilla that's the perfect quick meal.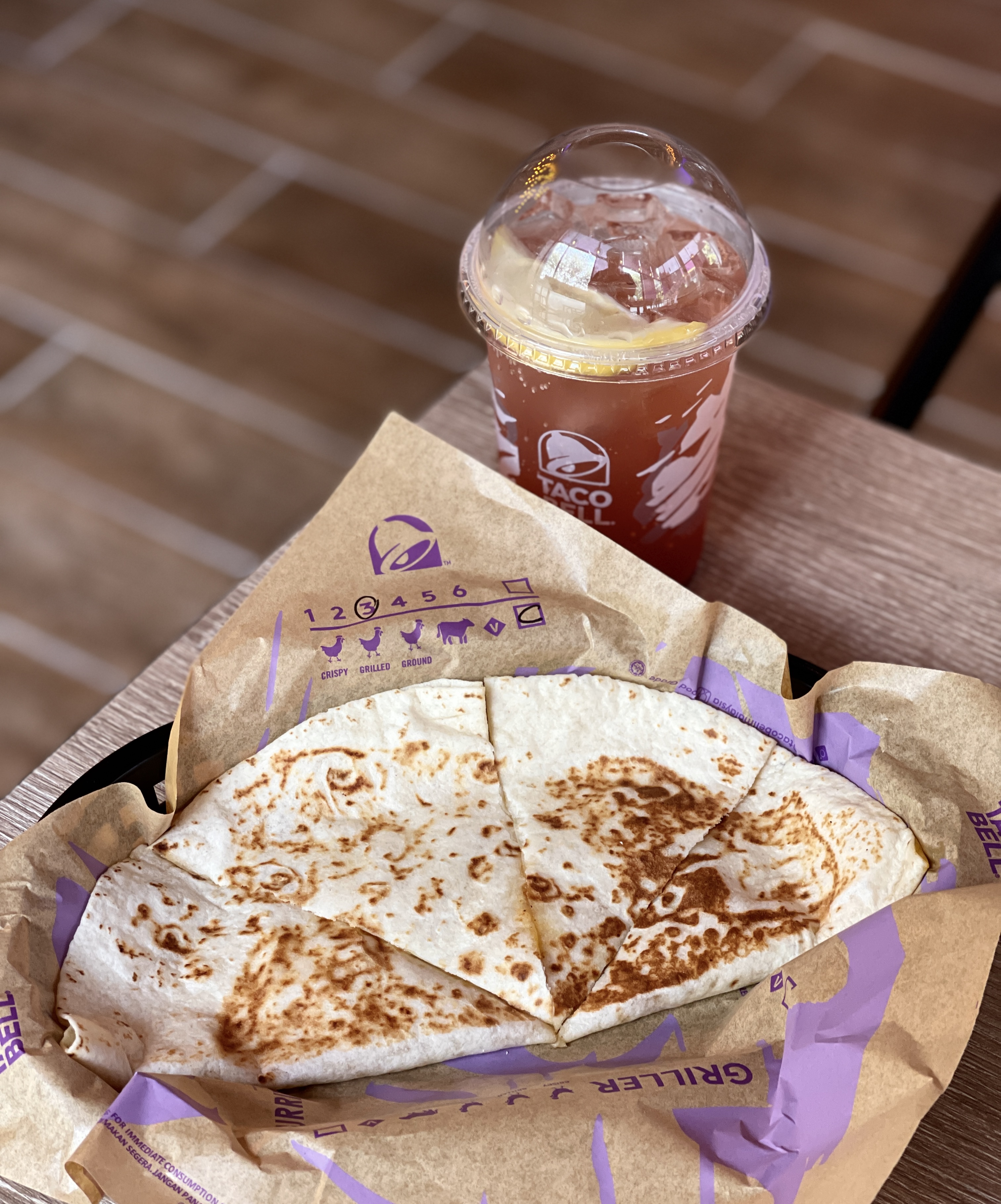 8. Chocodilla
Sweet or savoury, Taco Bell has them all. Go ahead and try out their Chocodilla that has gooey, melted dark chocolate oozing from a lightly grilled Tortilla.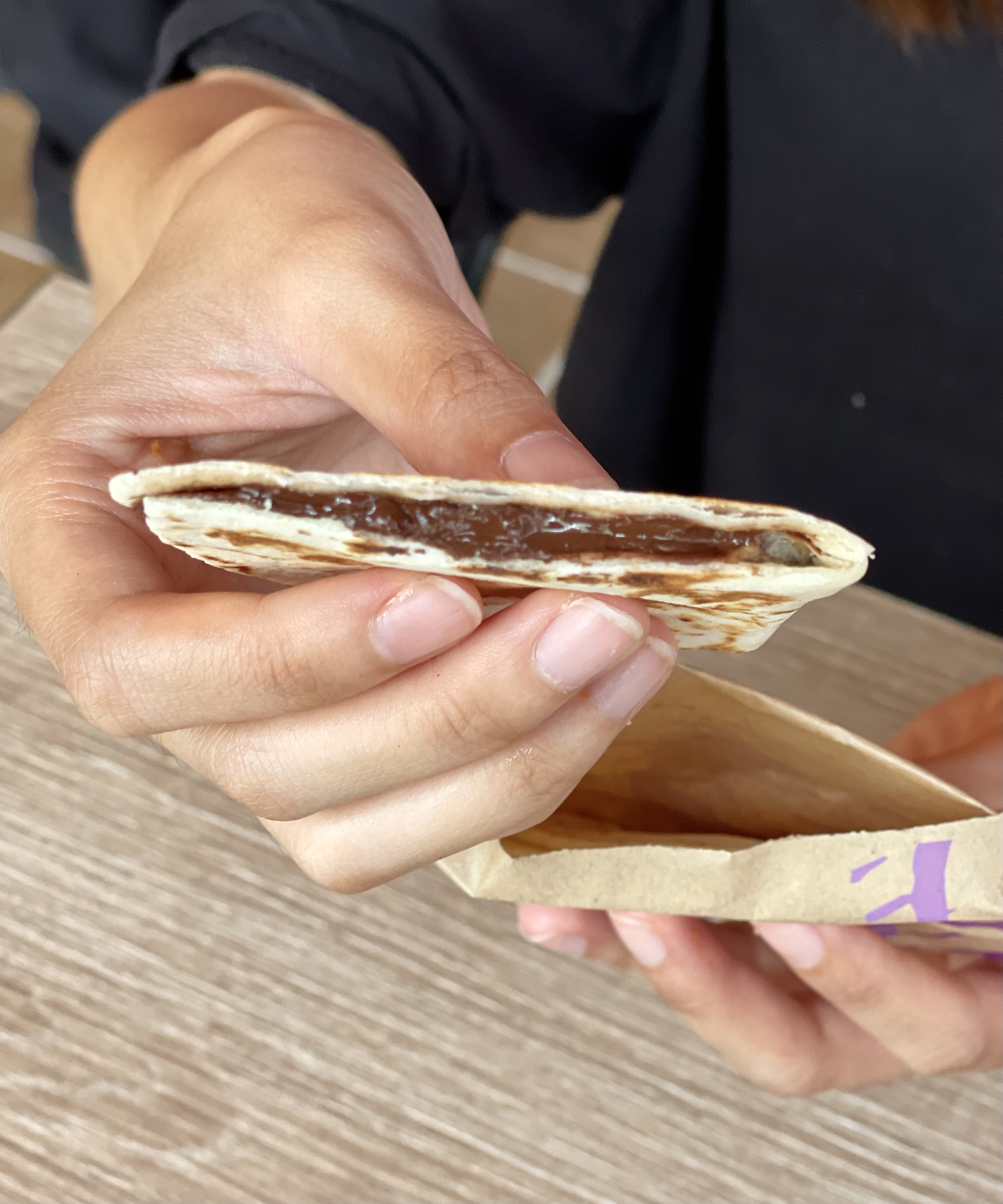 9. Cinnamon Twists
Love cinnamon? Then you mustn't miss out on Taco Bell's Cinnamon Twists.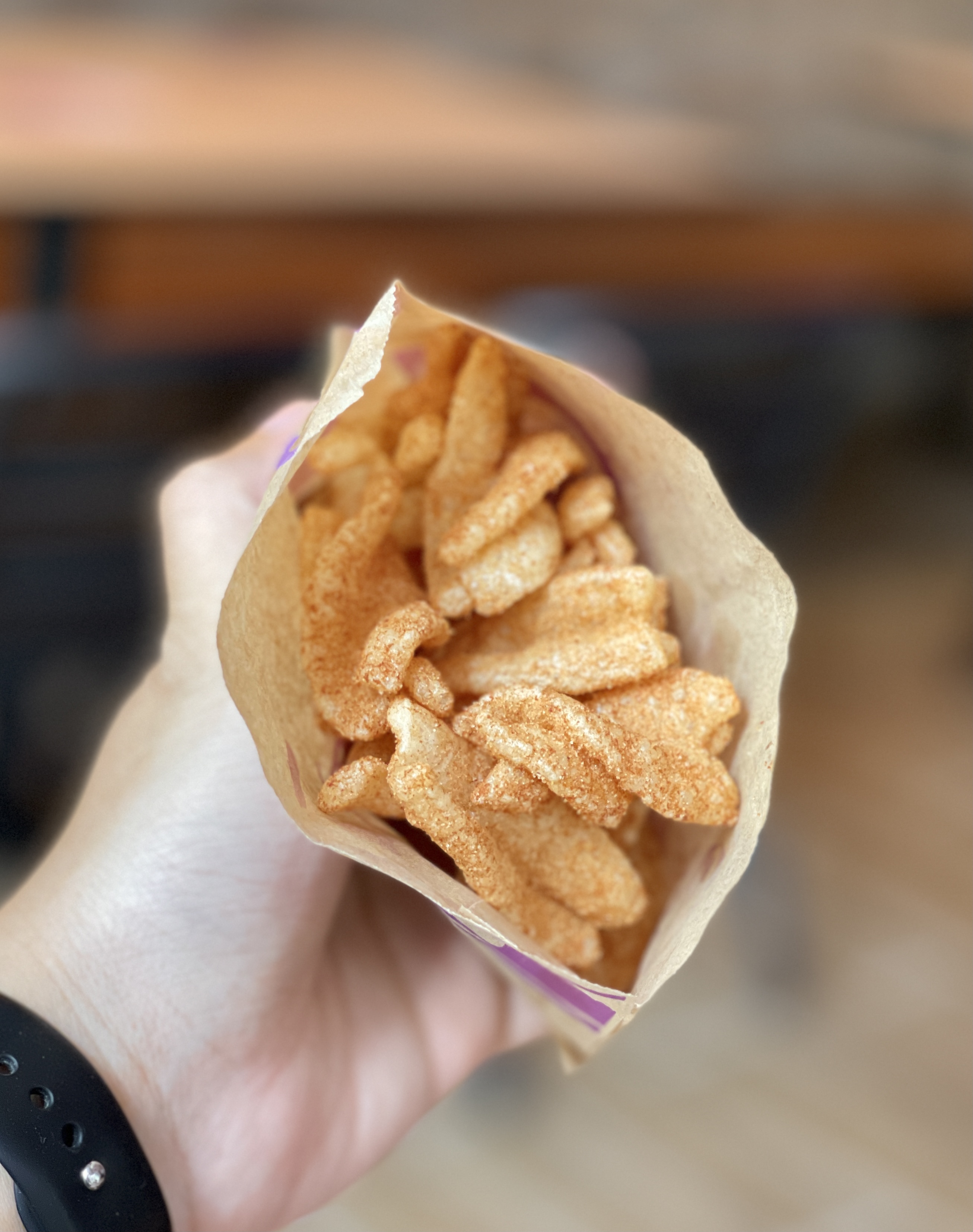 10. Taco Bell Sparkles
Quench your thirst with Taco Bell Sparkles. Pick from Summer Mint or Strawberry Delight for a refreshing end to your meal.
Summer Mint | Strawberry Delight

Malaysia's Very First Taco Bell Is Here In Cyberjaya!
So, are you excited for Malaysia's very first Taco Bell in Cyberjaya? You'll be having a Taco feast for sure. Enjoy!
Address: Lot SD-02, Off Persiaran APEC, Cottage Walk, 63000, Cyberjaya, Sepang, Selangor.
Operating hours: 10AM – 10PM
Link(s): Website | Facebook | Instagram
Read More: Extra Convenience: Shell Opens Its First Deli In Malaysia
Check Out: Starbucks Jaya One Now Serves Puppucino For Your Pet Dogs
—
We would like to invite you to join our New Private Community Group! Here you are free to ask questions, share your love for food, and explore the Klang Valley community! We will also regularly post about casual promos and latest findings.
Click on the button below and hunt good food with us today!