KFC's all meat, no bun Double Down is back again by popular demand! This time it's double the delicious and the decadence with the brand-new Cheezilla Double Down that will be available tomorrow, alongside the one and only Zinger Double Down.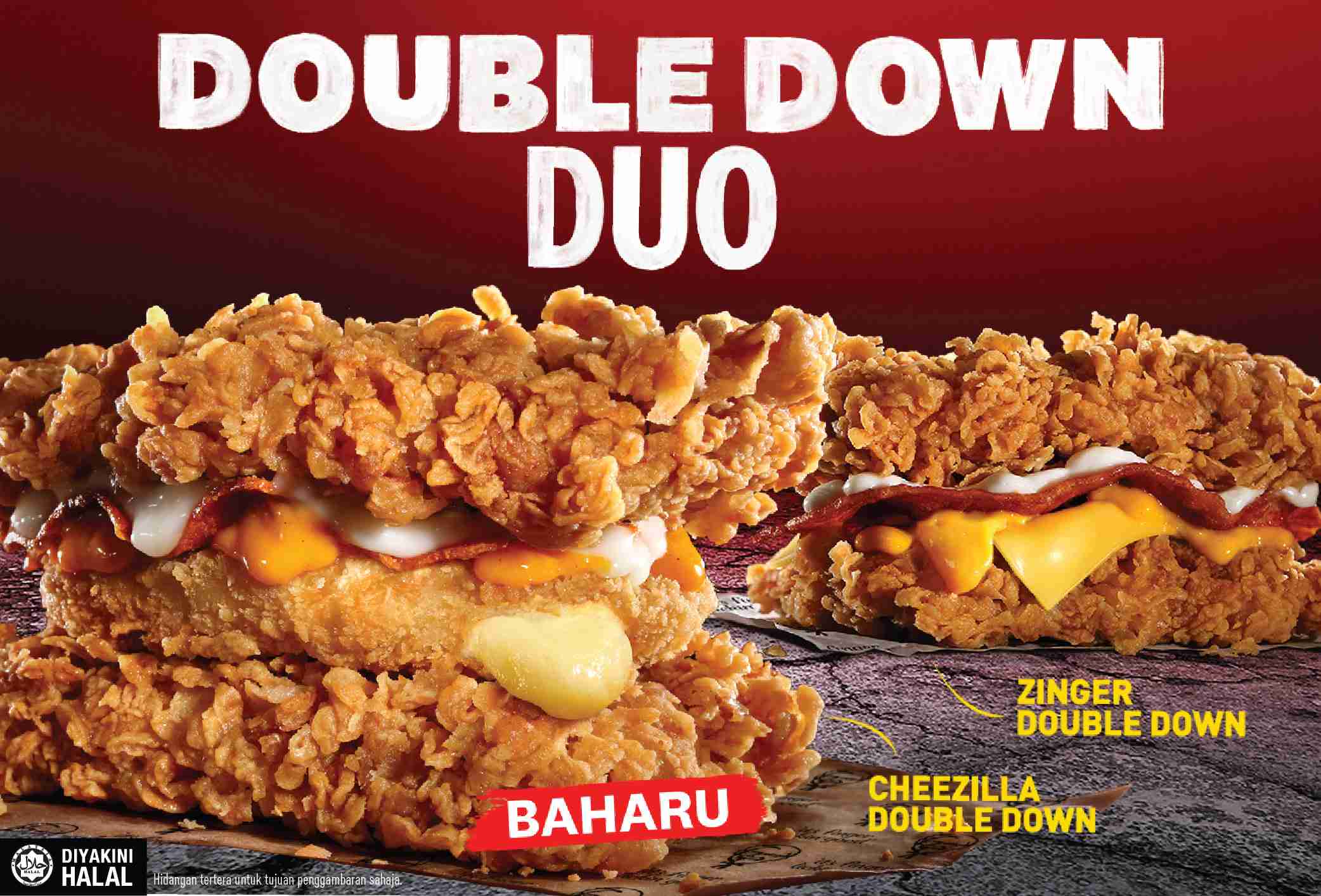 Make way for the solid, indulgent, and all-meat Zinger Double Down that needs no introduction. 100% meat in every single bite that delivers 100% enjoyment, with KFC's trademark Hot & Spicy Zinger fillets sandwiching a crispy chicken strip, cheddar cheese, mayonnaise, and a slather of signature Jalapeno cheese sauce.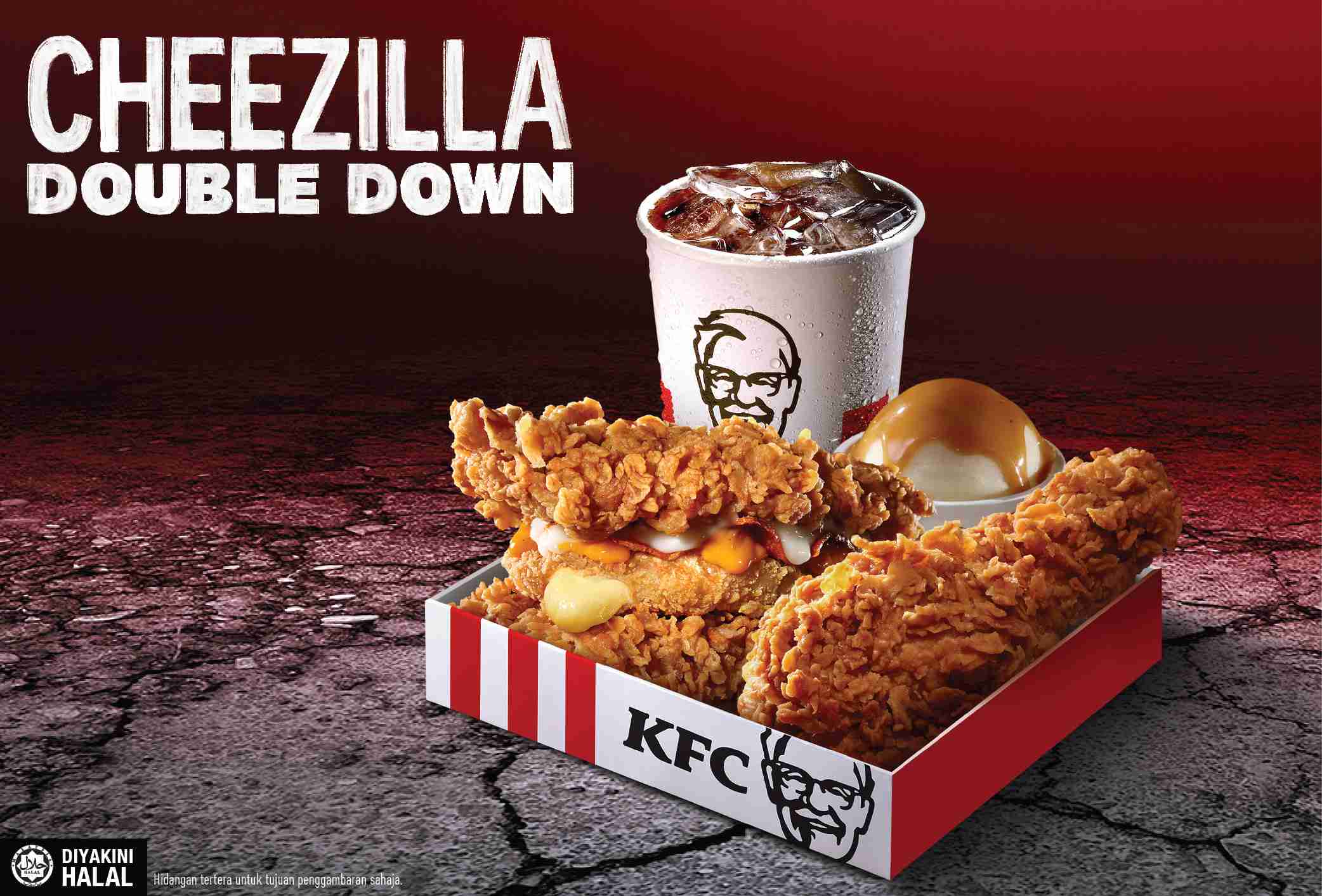 Promising equal decadence in every morsel is the brand new and monstrous Cheezilla Double Down. This burger is truly one of the baddest and the boldest that has made it to Colonel's table; delicious, bun-less and made perfect with a golden fried mozzarella cheese patty that oozes out savory cheese pull satisfaction complementing the crisp and crunchy all meat burger with soft, stretchy, and stringy texture.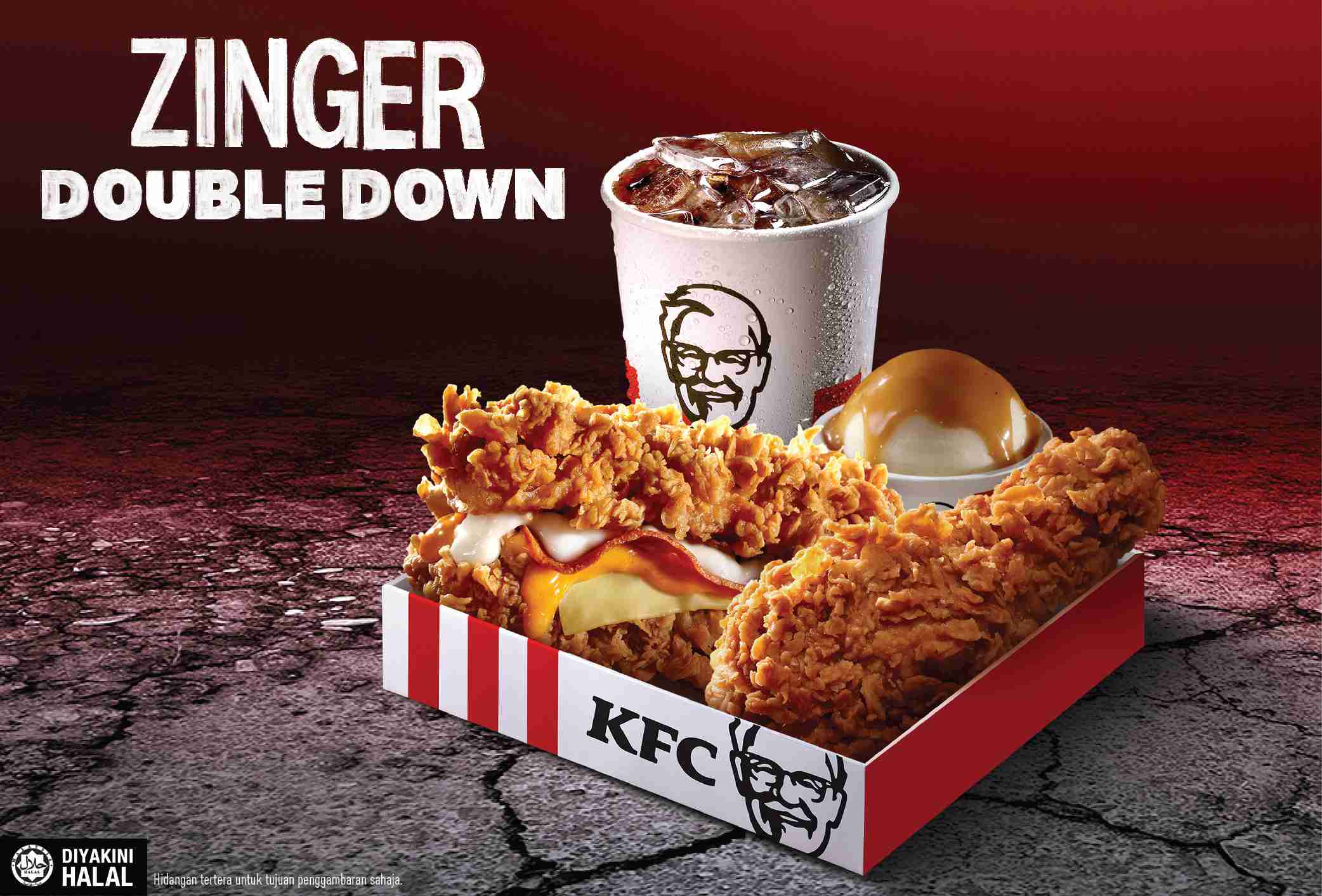 "One of KFC's most ingenious creations, the Double Down is back and now better than ever for our fans who have been waiting patiently for the comeback of this fearless and bun-less burger. The iconic Zinger Double Down was first introduced in 2012 and every time it makes a return; it never fails to excite our fans! We're truly excited about this launch as fans will get double the Double Down treats. Be sure to try our new Cheezilla Double Down alongside the Zinger Double Down, made for your pure indulgence," said Chan May Ling, Chief Marketing Officer of KFC Malaysia.
Both Double Downs come in À la carte, Combo, and Box Meal options. Officially launching tomorrow at all KFC stores in Peninsular Malaysia only, while stocks last. Get it safe and easy via KFC Delivery, Self Collect, or Pandu Ambil. Go to www.KFC.com.my or download the KFC Malaysia app.