Planning on a family holiday to let the kids will live off for months or looking to relive the exuberance of youth? Freefall rides and roller coasters are sure to get pulses racing. Whether it's adrenaline-pumping rides, fairy-tale-themed shows or extreme water adventures you're after, Genting Highlands delivers.
Giving visitors a fiendishly fun and fascinating experience getting lost in time, Genting Highlands has always been the best form of relaxation and leisure of all ages. And here's the new ultimate family-friendly accommodation which provides the serene escape you'll need after an action-packed day out- The All-New Theme Park Hotel brought to you by Resorts World Genting.
Theme Park Hotel: The New Wonderland-Themed Hotel in Genting Highlands
The aptly named Theme Park Hotel is a mere stone's throw away from the upcoming Twentieth Century Fox Malaysia Theme Park. Forget the stereotypical look of hotel lobbies with chandeliers and tinkling fountains, this is the lobby which you'd really want to enter and stay in.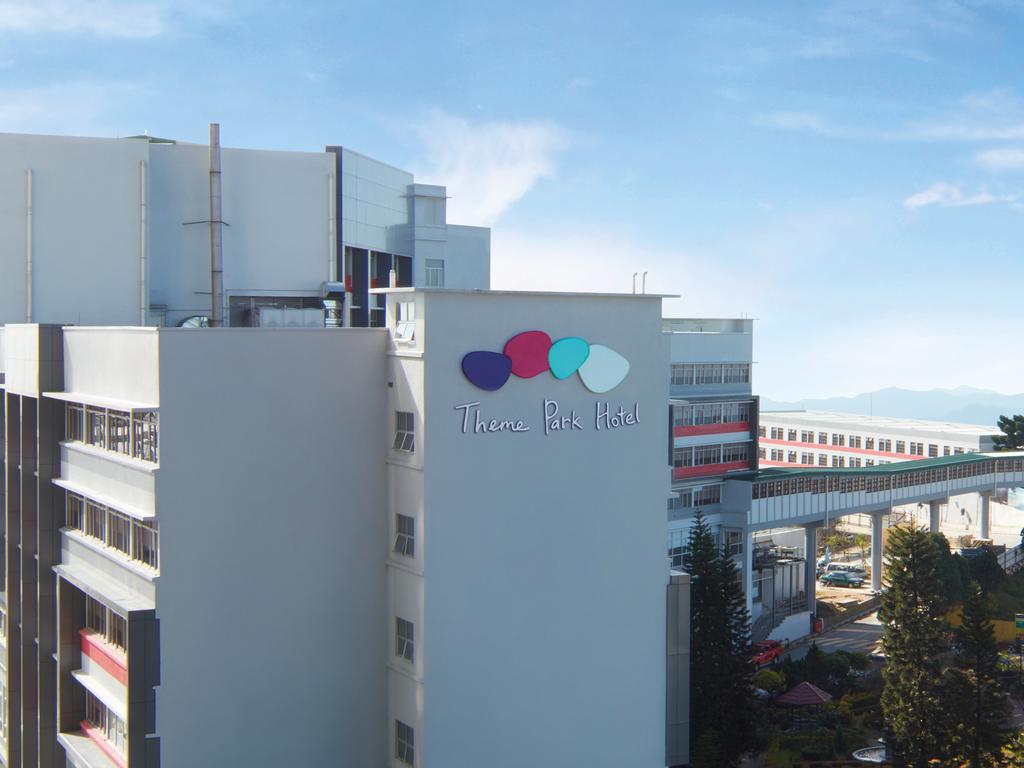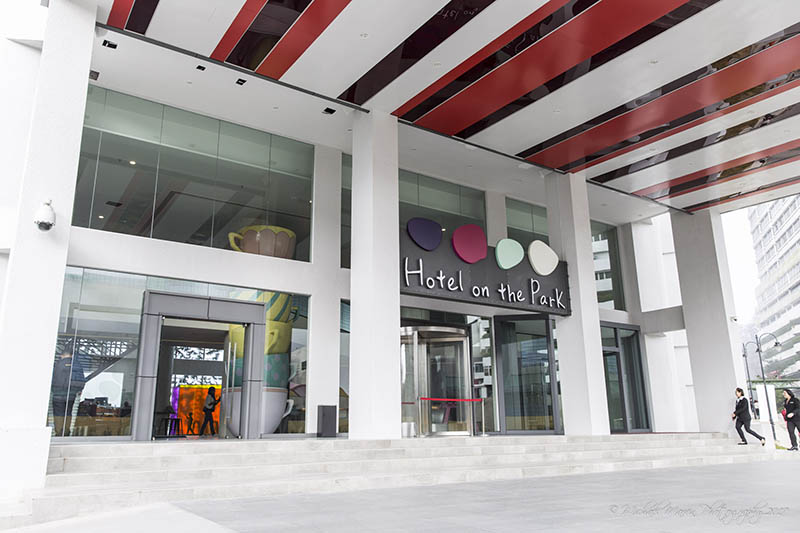 Upon stepping into the hotel, you'd feel as if you've been transformed into different realms. Inspired by the 130-million-year-old rainforest of Genting Highlands, the hotel lobby is splendidly decked out in massive trees that reach all the way up to the ceiling and seem to be lost amongst the 'clouds', truly like no other.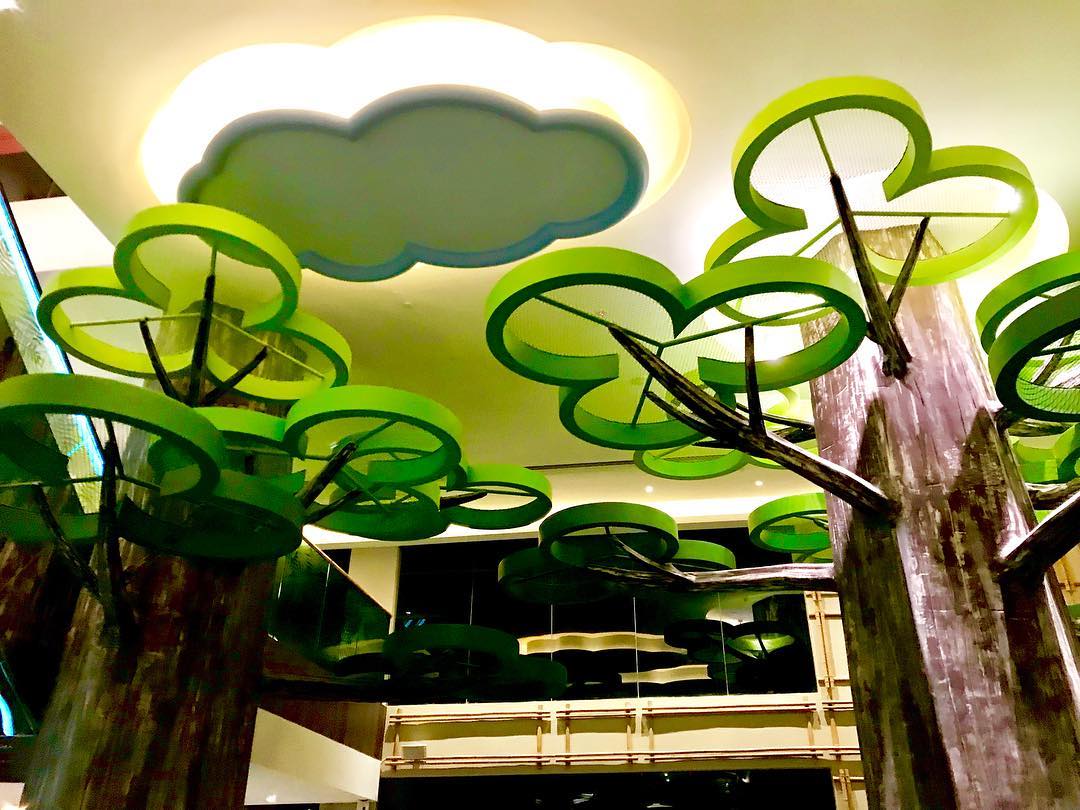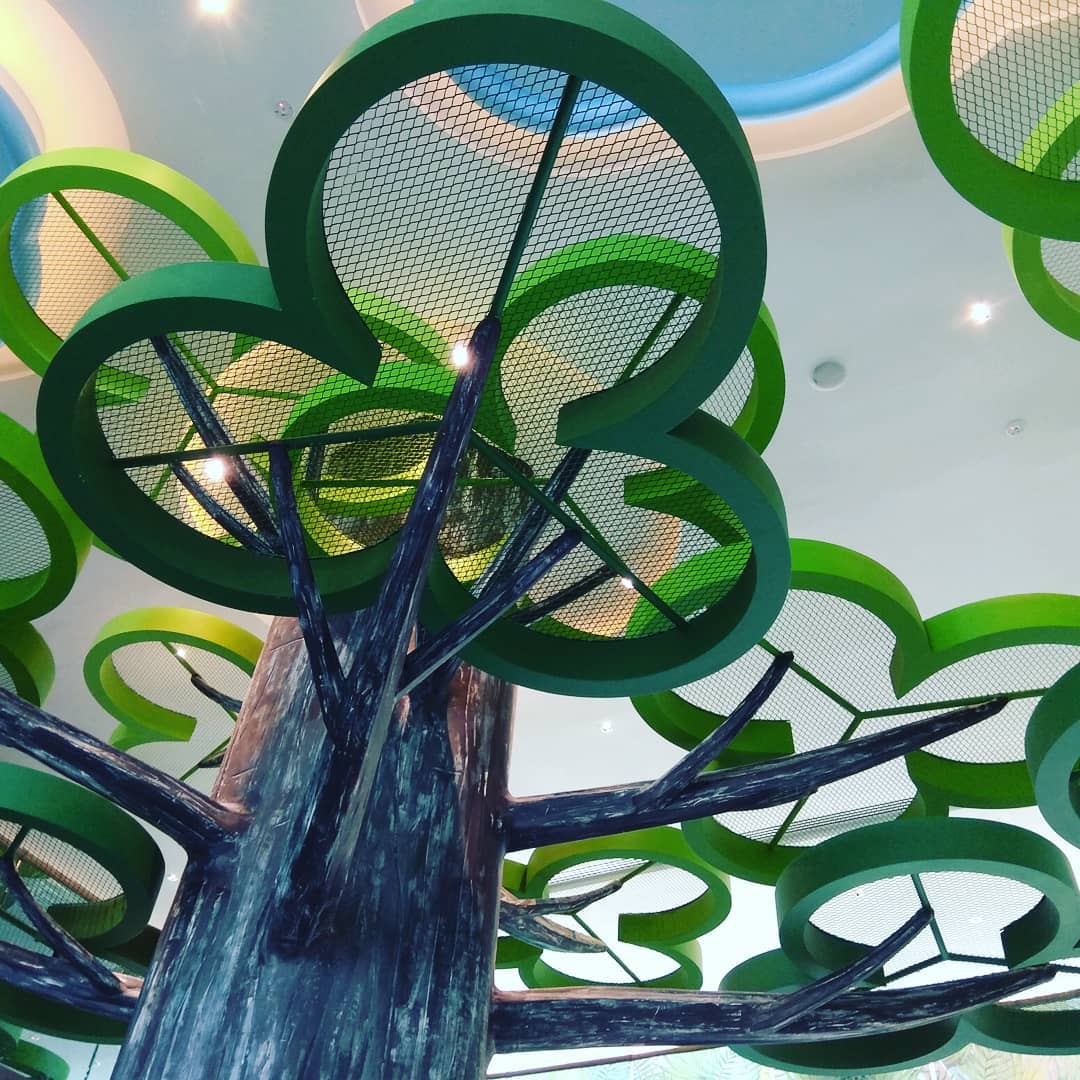 The Theme Park Hotel surely lives up to its name. Where the Executive Vice President of Leisure and Hospitality at Resorts World Genting, Dato' Edward Holloway always emphasizes the uniqueness of all seven hotels at Resorts World Genting,  and he strongly believes that the Theme Park Hotel would be the best amongst them. Their team thought out-of-the-box to achieve that wow factor: bringing elements of that indoors with a whimsical twist such as including making a life-sized model of a hot air balloon draped in vines as the check-in counter.
Cosy Rooms Fitting Up to Six
After your check-in, hop into their escalators covered with motifs of leaves to fly beyond than the "clouds" and to the hotel rooms. Having a total of 456 rooms spanning 8 floors throughout the Main Wing and the Valley Wing, Resorts World Genting is tripling the capacity of the rooms of their previous projects- now they have rooms that can accommodate up to 6 visitors. The quirky and playful décor is also further expanded on all hotel rooms. In lieu of expensive heavy drapes and curtains, artists pitched in to hand draw designs in white paint on blackout roller blinds. Each and every corner of the corner is worth a selfie for.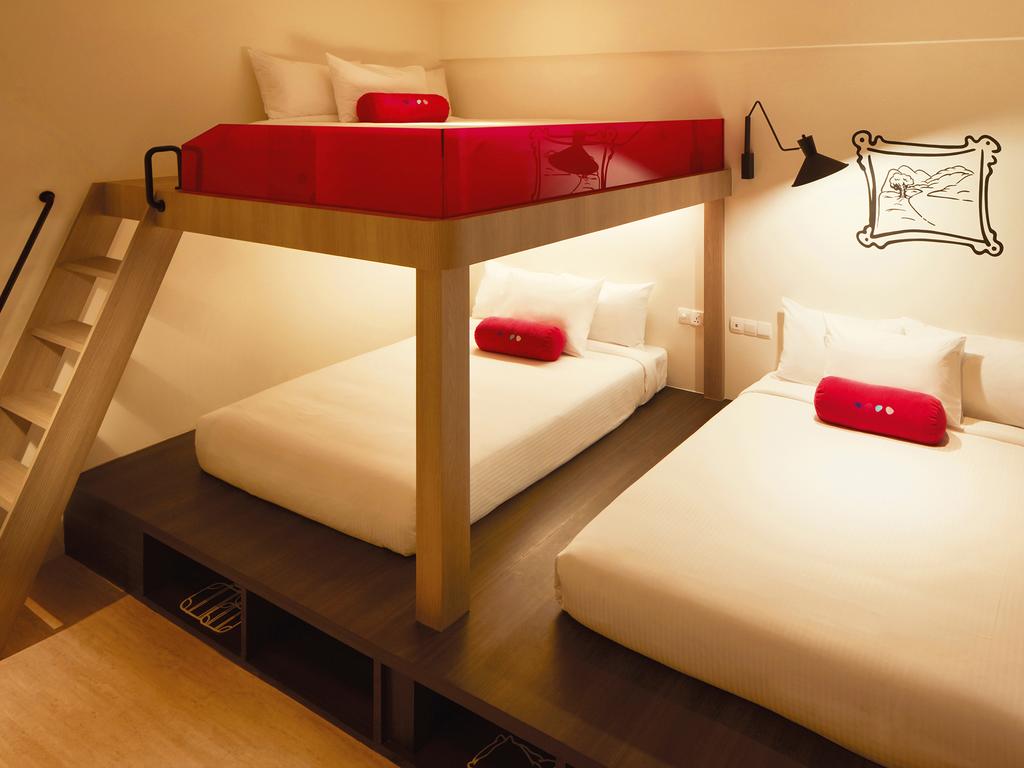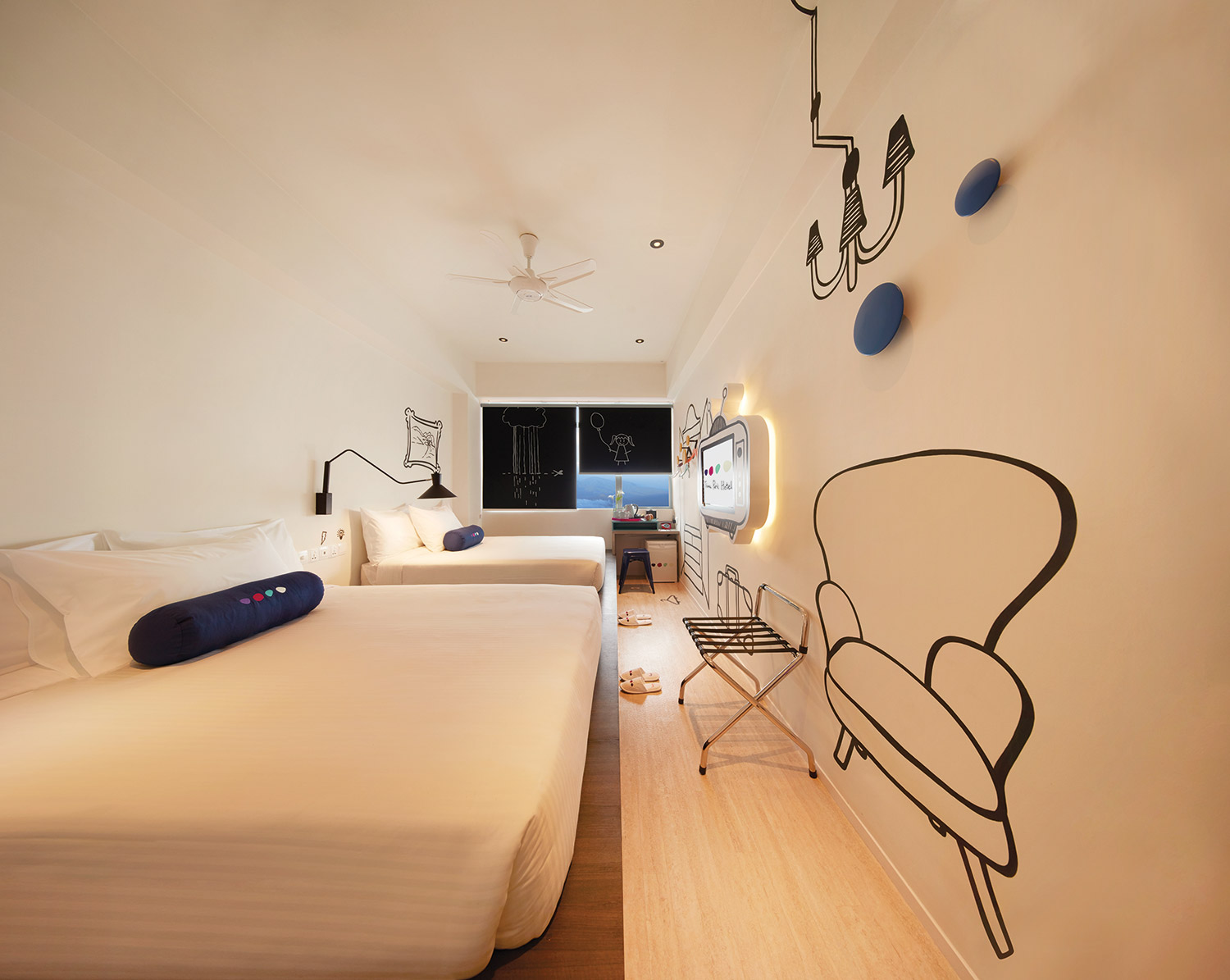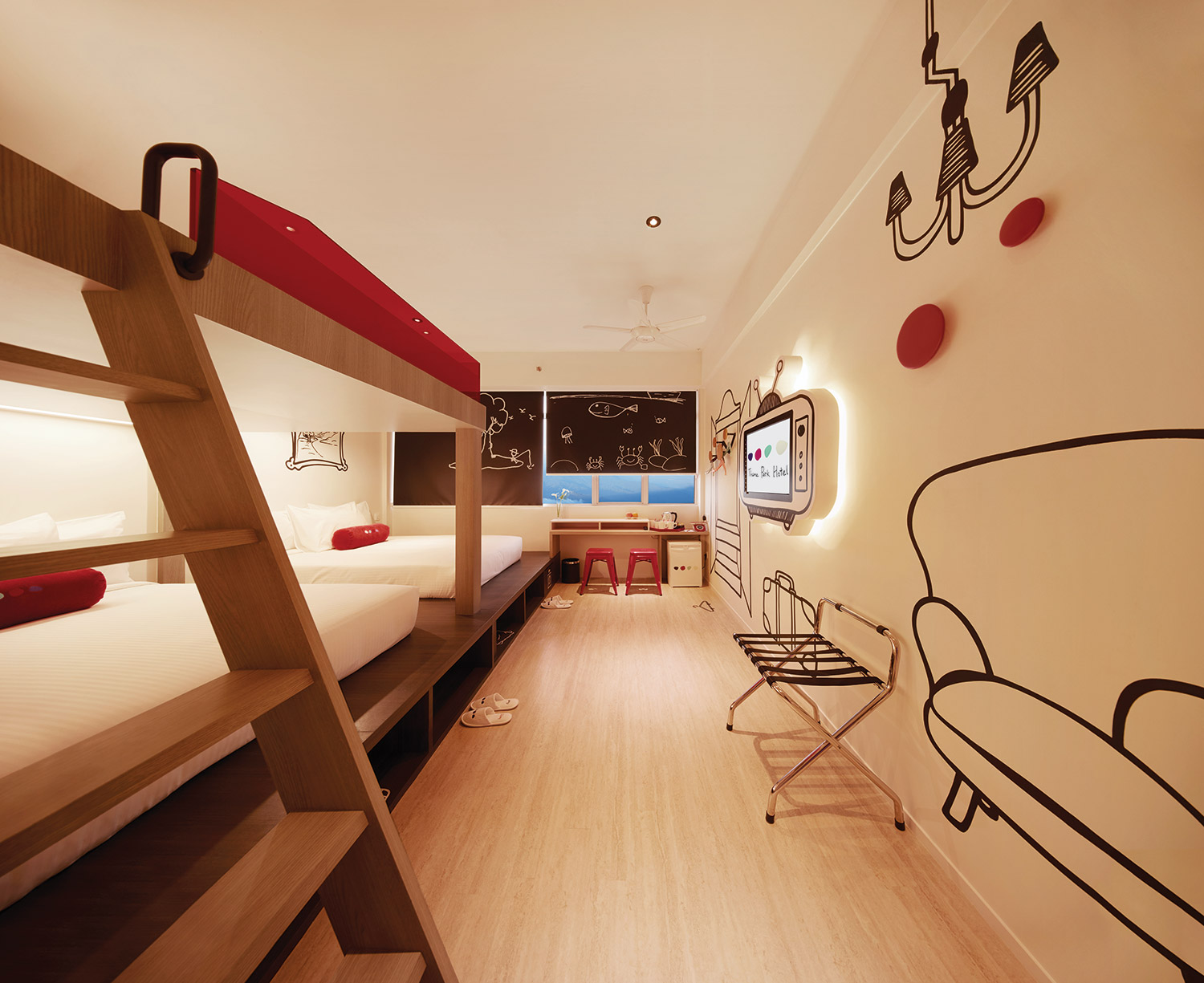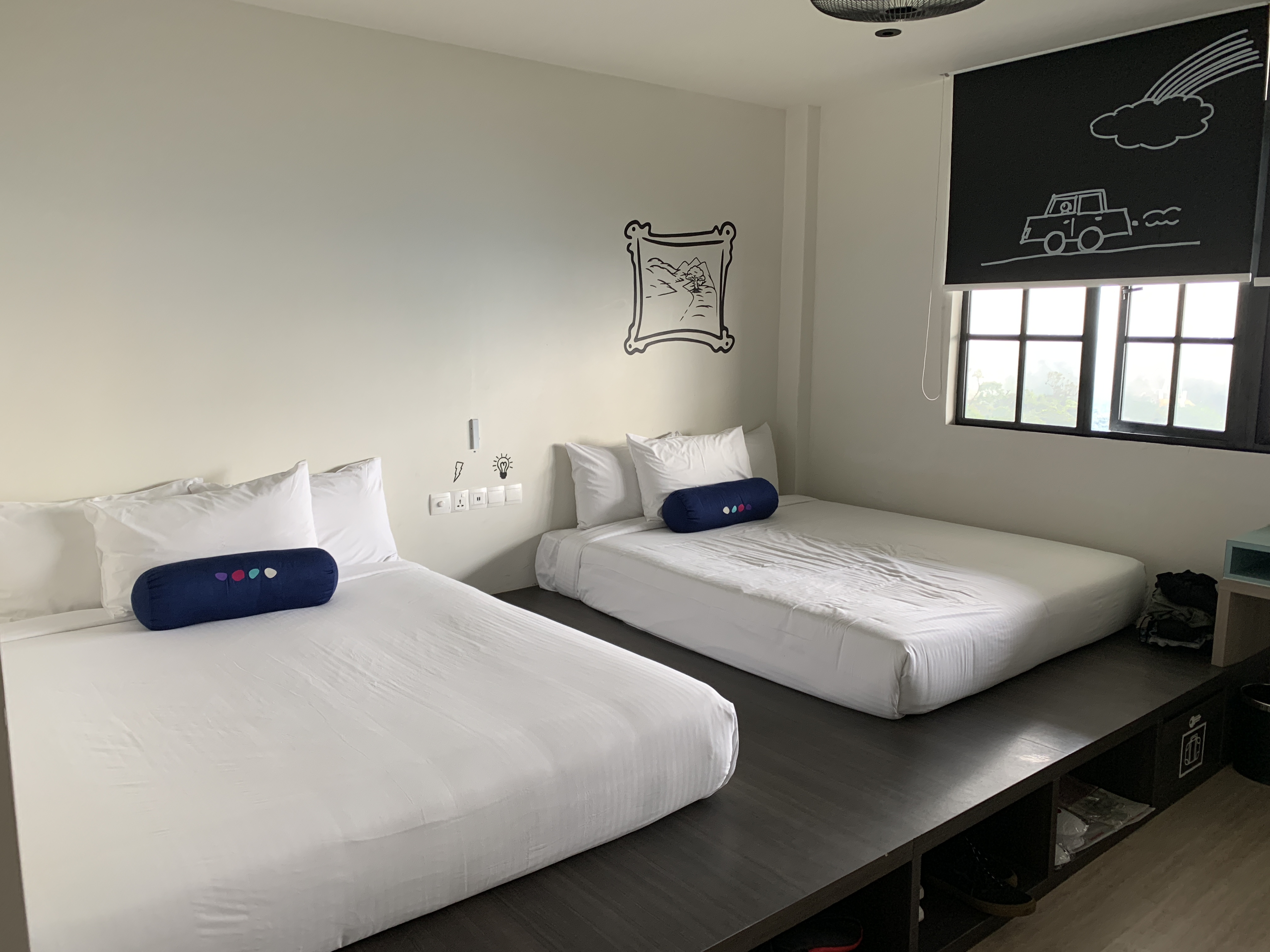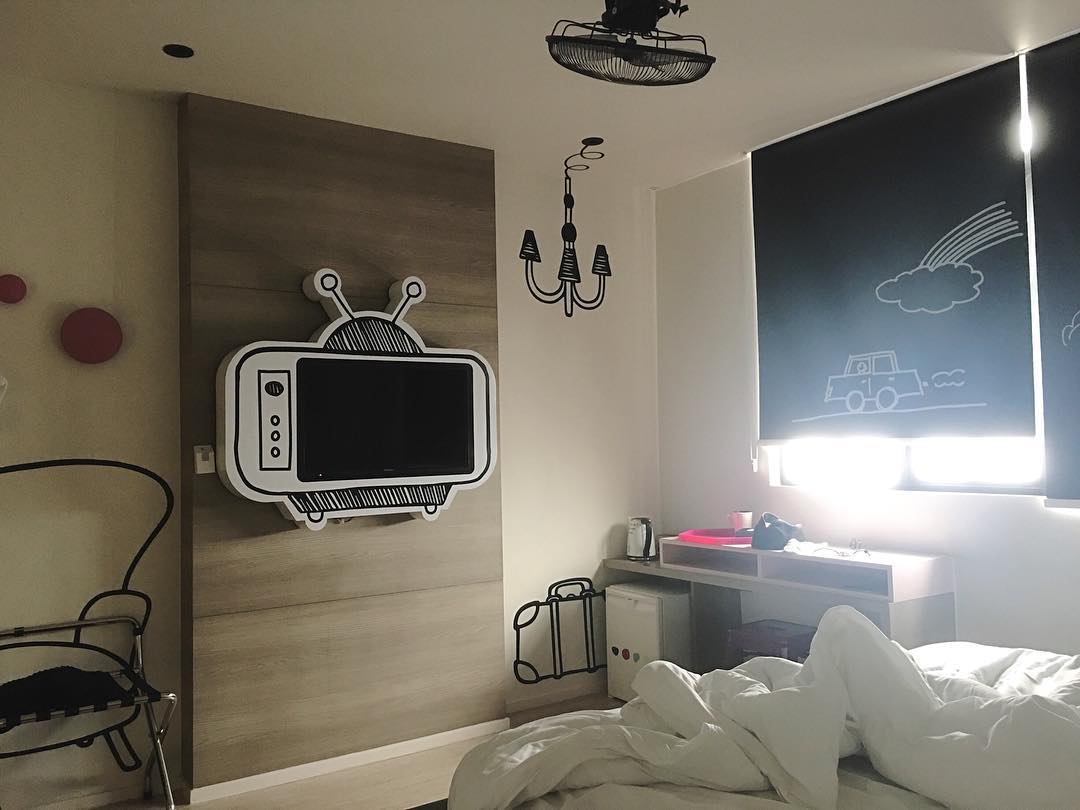 Honeymoon Suites for Your Romantic Getaway
There are four honeymoon suites in the property, all decked out in shades of purple paired with plush carpeting create the perfect romantic setting which has a different look, unique in décor, feel and furnishing. Designed around the four fun stages of romance – courtship, proposal, wedding and honeymoon –the suites are all executed as stand-alone units, perfect for your romantic honeymoon getaway.
Related: RedTail Karaoke by Zouk In Genting Highlands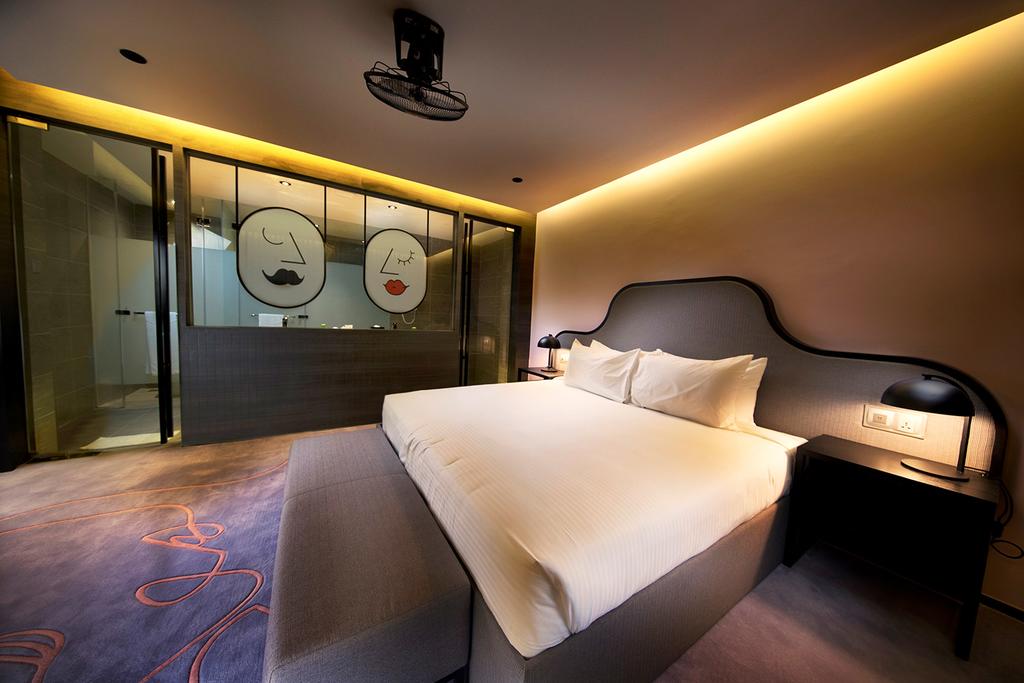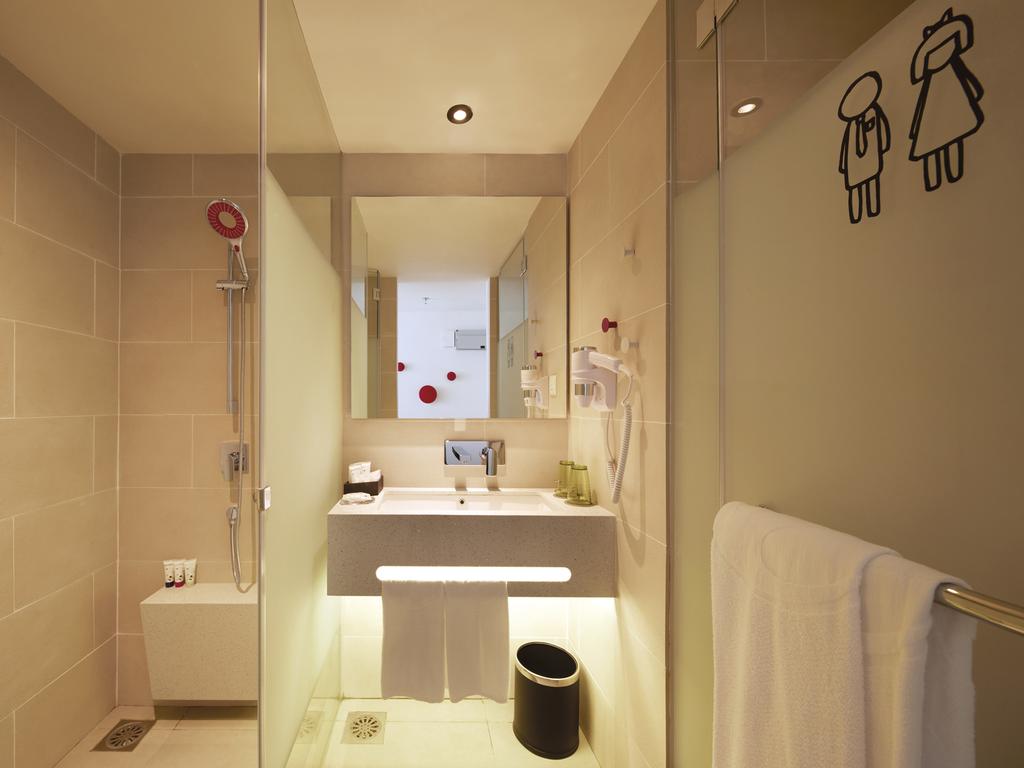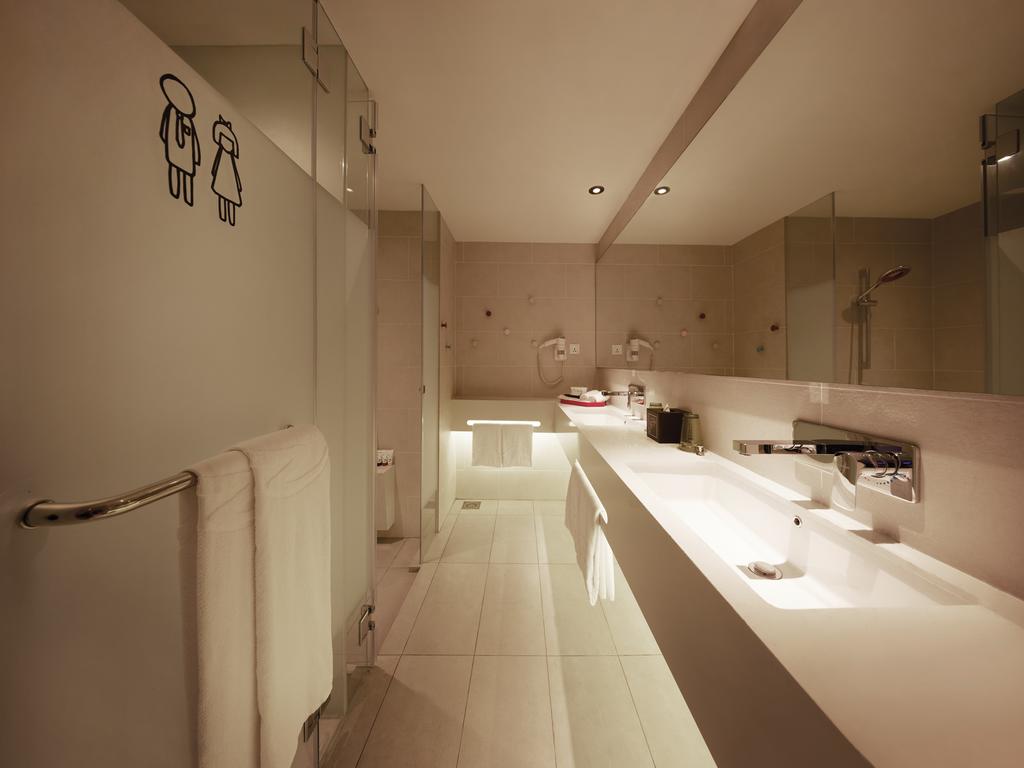 Quick eats and bites
No matter you crave for bakery items,eat-and-go wraps and pasta or Malaysian staples like nasi lemak, sushi and hot and cold beverages, head over to Eatopia at the lobby to get your cravings satisfied. Guests looking for a quicker solution can also seek for snack and drinks vending machines which are located on each floor.
Book Your Stay at Theme Park Hotel Today
For more information on Theme Park Hotel, please visit www.rwgenting.com or call 03-6101 1118.